ROMKERT (GARDEN OF RUINS) PATHWAY
Szombathely, one the oldest cities in Hungary, has been continuously inhabited since ancient times. Its location on the Amber Road trade route passing through the Roman province of Pannonia stimulated the establishing of the Roman town Savaria around 50 A.D. The town rapidly developed and evolved into the religious centre and capital city of the province of Upper Pannonia. The excavations ongoing in the Garden of Ruins since 1937 have revealed significant groups of building work that either belonged to the ancient town or the medieval castle – an imperial palace, streets, residential buildings, workshops, an early Christian cella trichora. It is fascinating to see how the interwoven fabric of the various historic eras overlap as they are each unearthed from the most modern times to the ancient world.
Before, stretching between them, the expanded enclosed area of the Garden of Ruins separated the downtown and the most frequented western districts. Not only has the construction of the pathway connected these areas by allowing pedestrians quick ease of access to both districts but it also exposes the tangible imprint of the city's historic heritage as it becomes an integral part of our everyday existence.
The medieval oval castle was built above the network of ancient strata rendering the interpretation of the excavated material more difficult. We have designed the pathway to follow the castle walls and where necessary made complete the wall-walk as authentic as possible. This atmospheric experience of passing through and peering out is enhanced by the varying heights of the overlapping slats flanking the passage.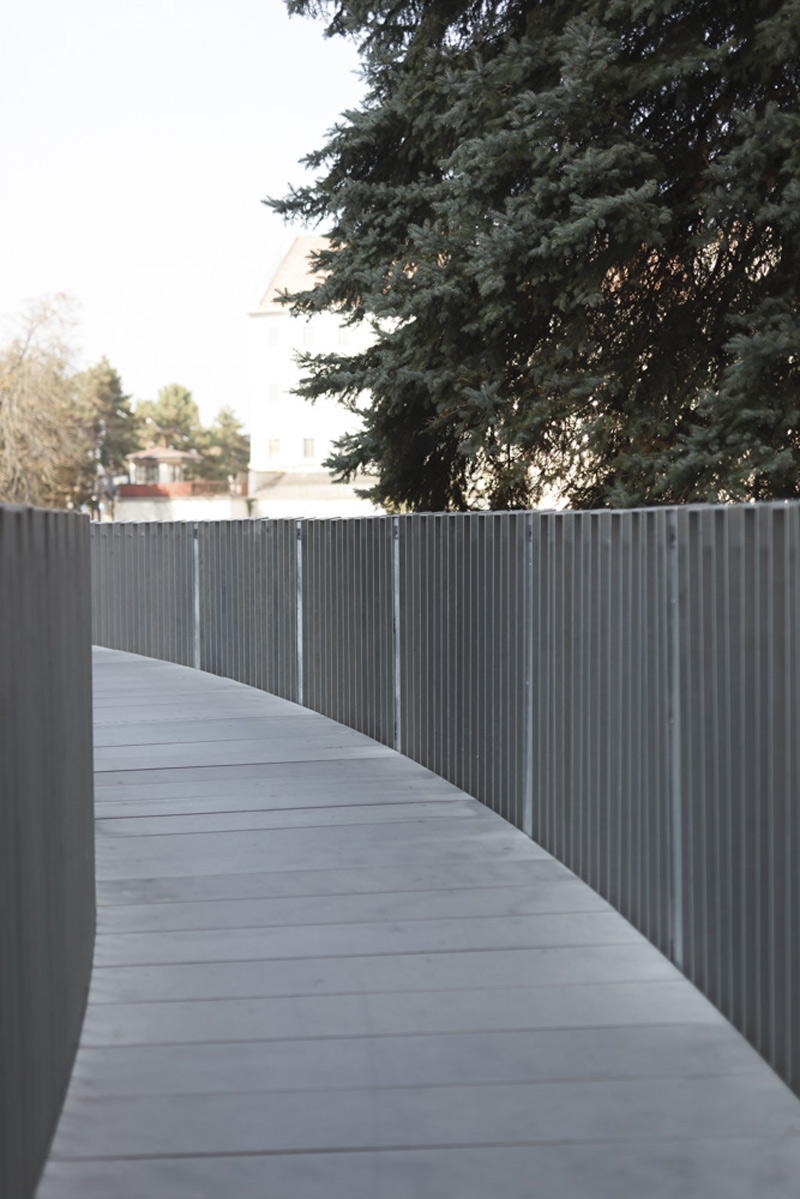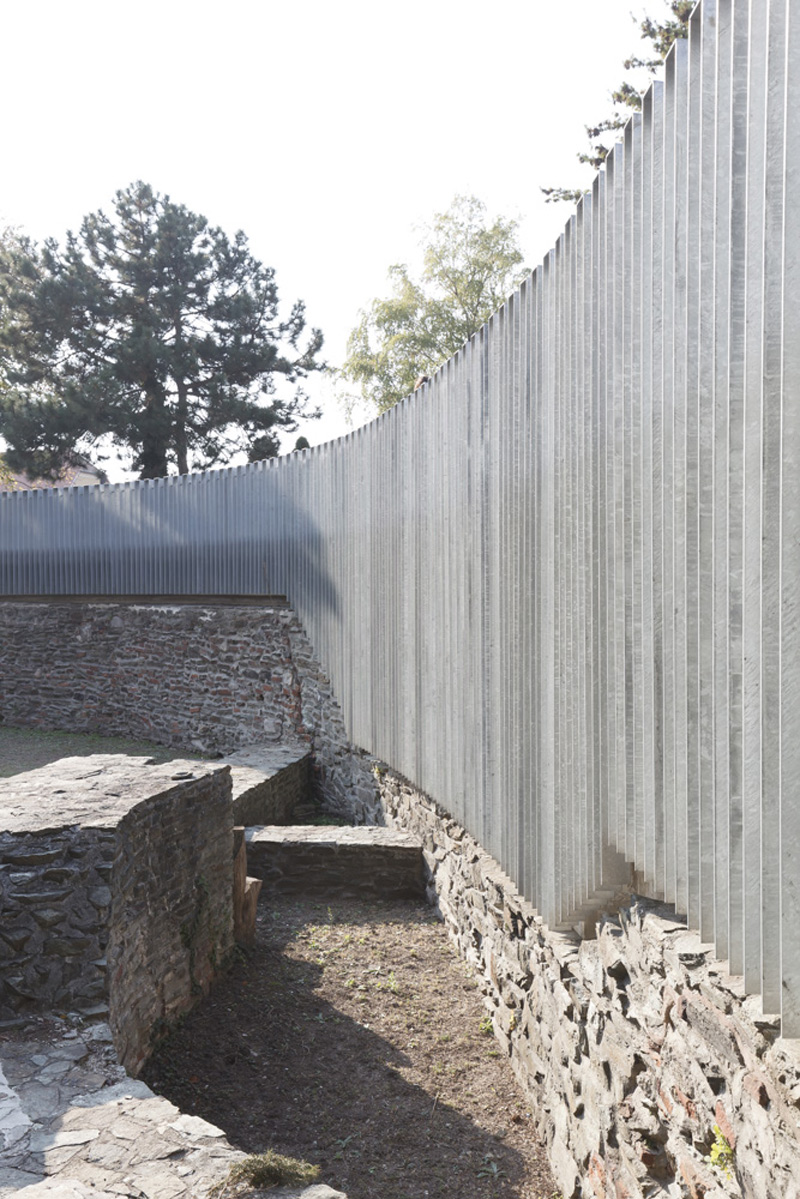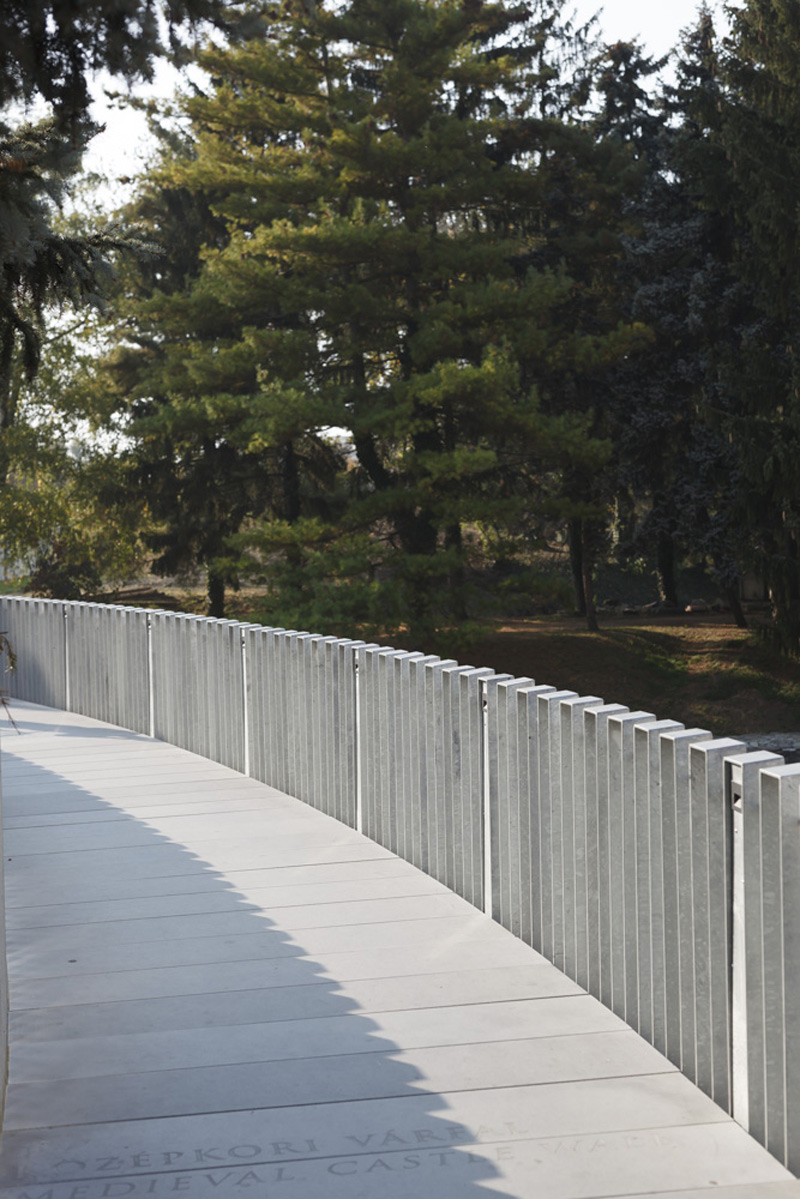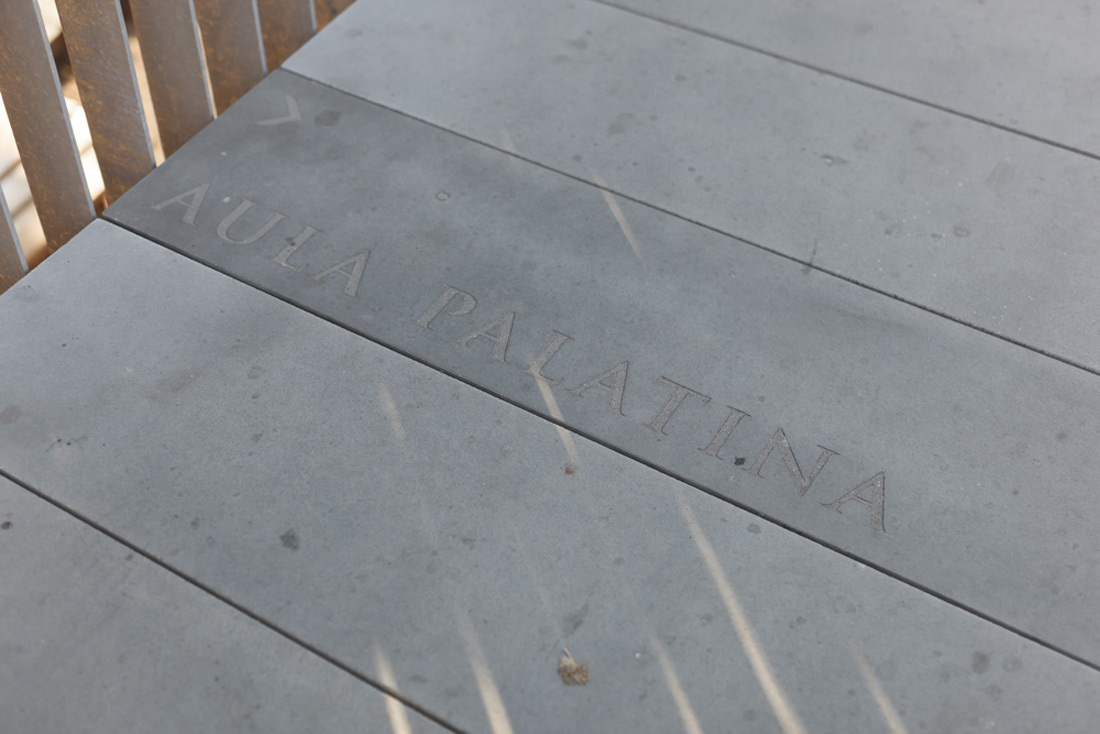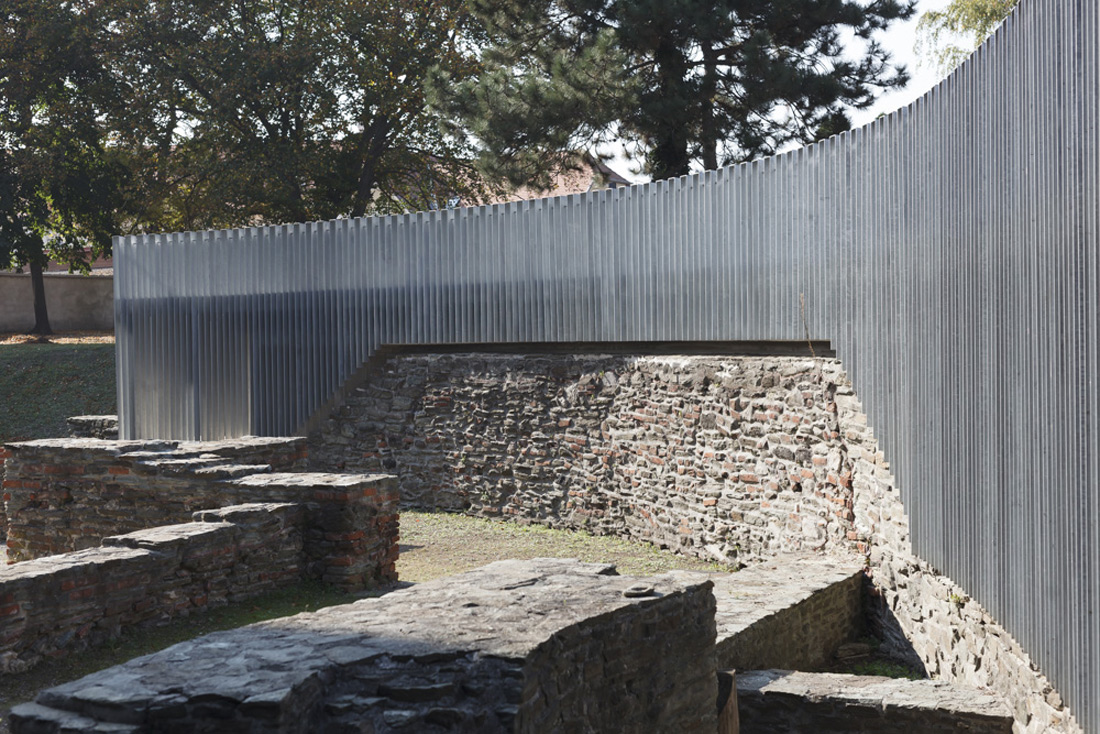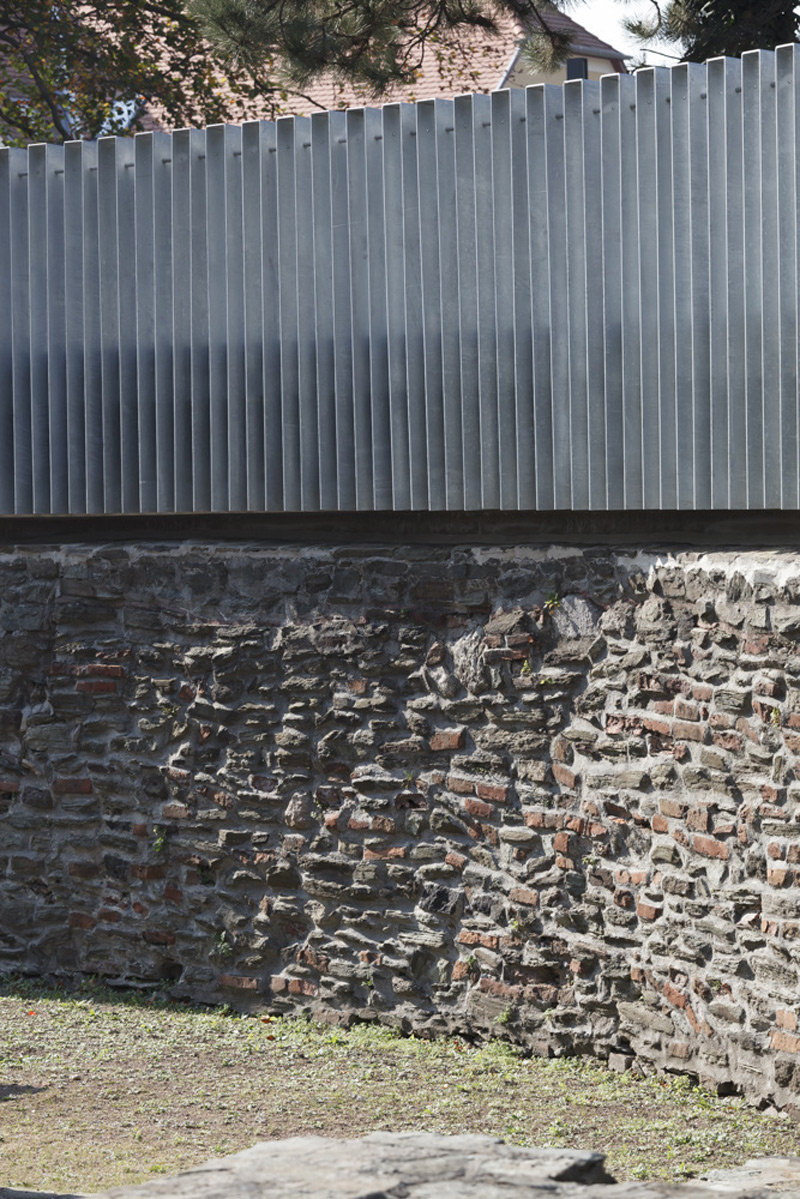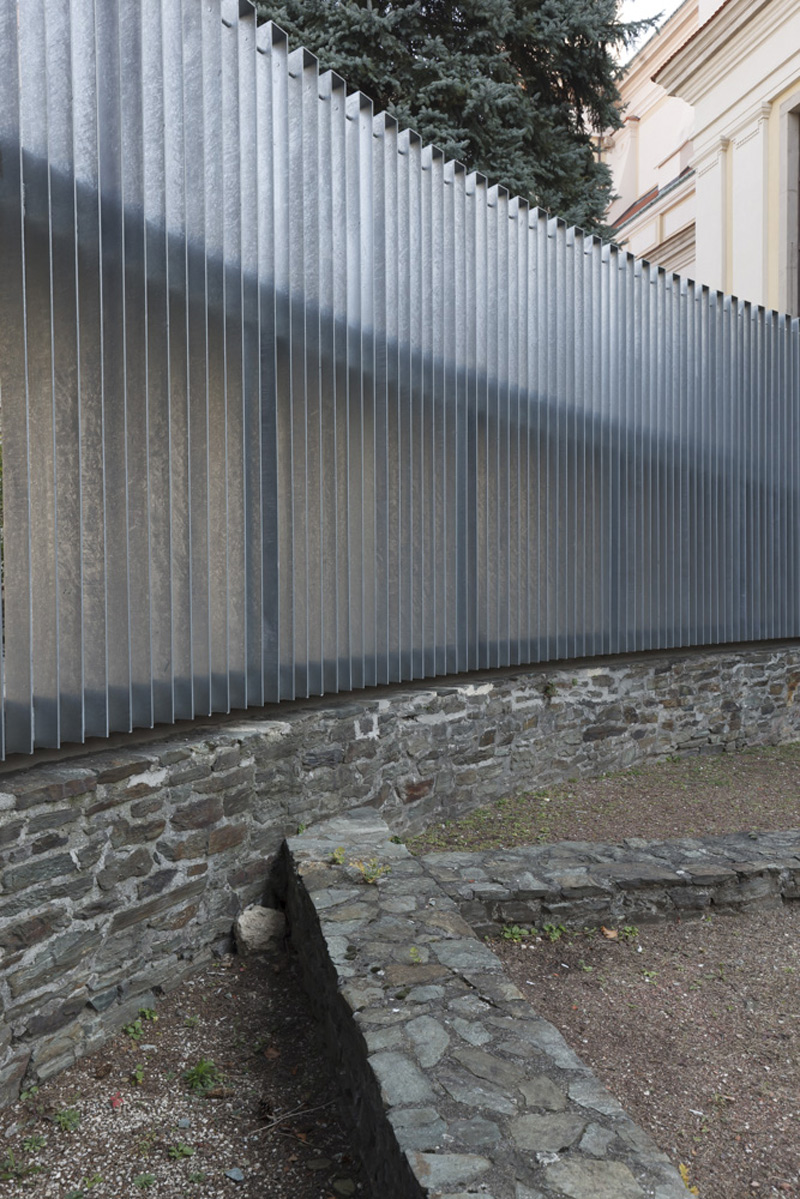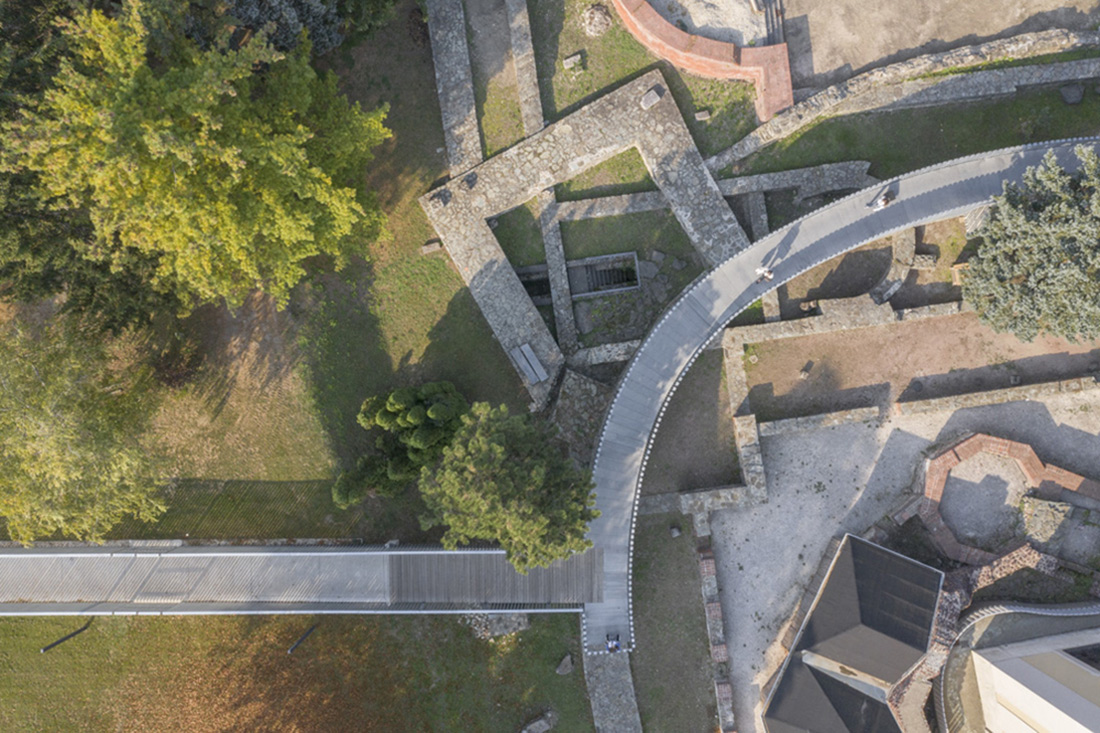 Credits
Authors
Archi.doc; Dávid Jozsa
Client
City of Szombathely
Year of completion
2017
Location
Szombathely, Hungary
Total area
390 m2
Site area
13.498 m2
Photos
Balázs Danyi
Project Partners
Inter-Alp Építőipari és Szolgáltató Kft., Stylecrete, BEGA
Related posts
Powered by