There had been a house and an almost 200-year-old wine cellar on the same plot since the 1990s. I had to take these circumstances into consideration when setting up the rooms appropriate for hosting events and operating a restaurant. The walls of the cellar were beautifully green and covered by climbing plants. Starting from this, I pictured a terrace, which involves the green and engages it with the inner space. My vision was to create a spectacular construction of steel, glass and wood, which resembles the characteristic atmosphere of greenhouses and orangeries.
This way, the plan actually lies upon a fusion of marketing and architectural basis, but relies on the existing potentials and conditions. I changed the original windows of the cellar for flat glass windows in steel frames in order to let more light into the restaurant from which visitors can see the wine cellar as well. The simplicity of the furnishing was an important aspect because of the convertibility: the restaurant is not permanently serving, but a catering one, so creation of rooms for a wedding with a personal touch was quite important.
What makes this project one-of-a-kind?
When we started the project the client would like to build a simple place which suitable for events. I suggested thinking like a marketing and PR professional, so we should made an event hall for brides. Because we have a 200-year-old wine cellar, an ancient wall with wild grapes, many pine trees, these are so romantic. That is why I designed a bright, enjoyable terrace, from wood, steel, glass and old coat of bricks.
Text provided by the architects.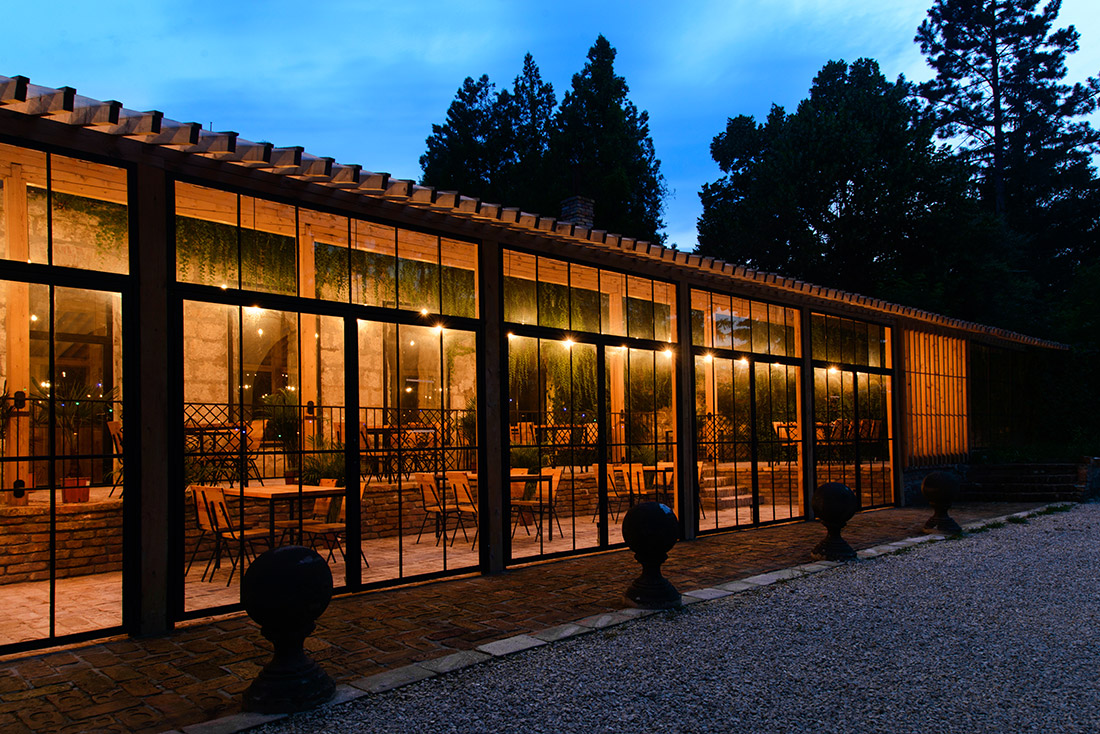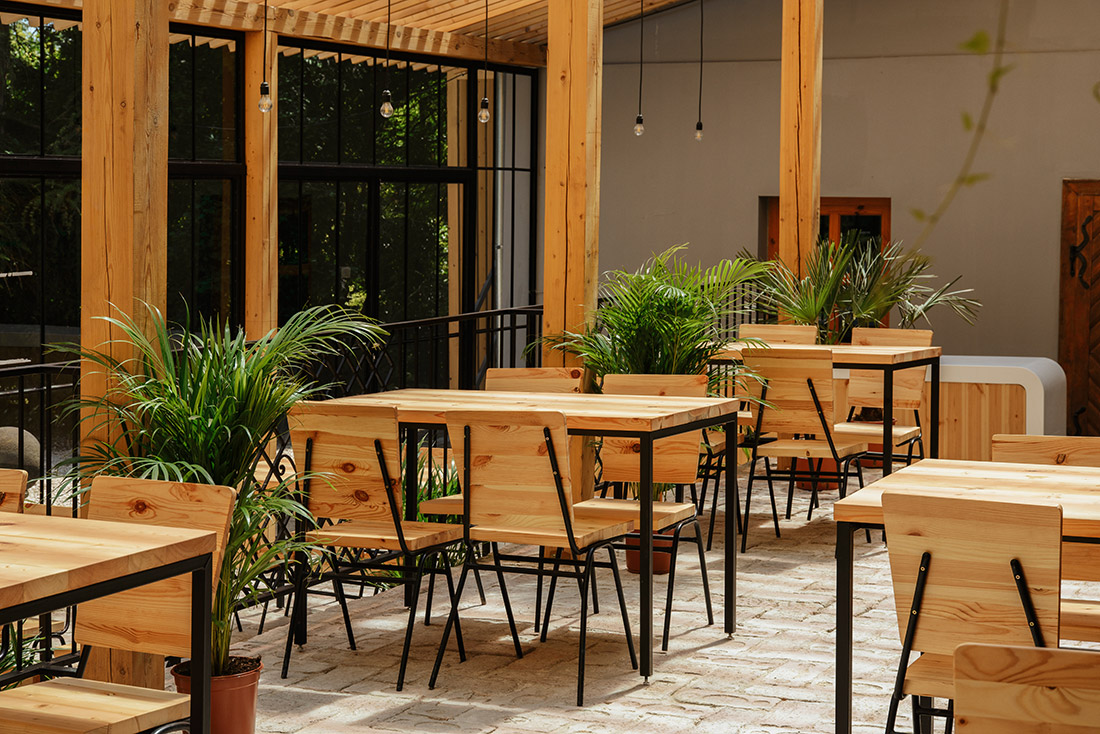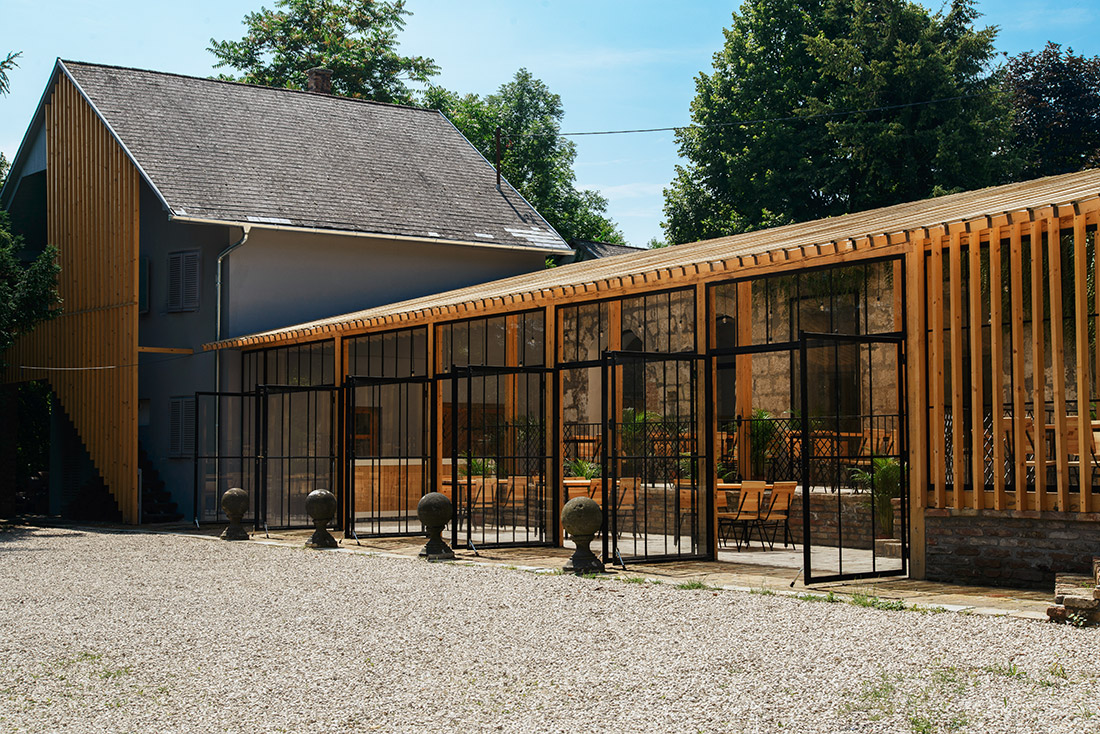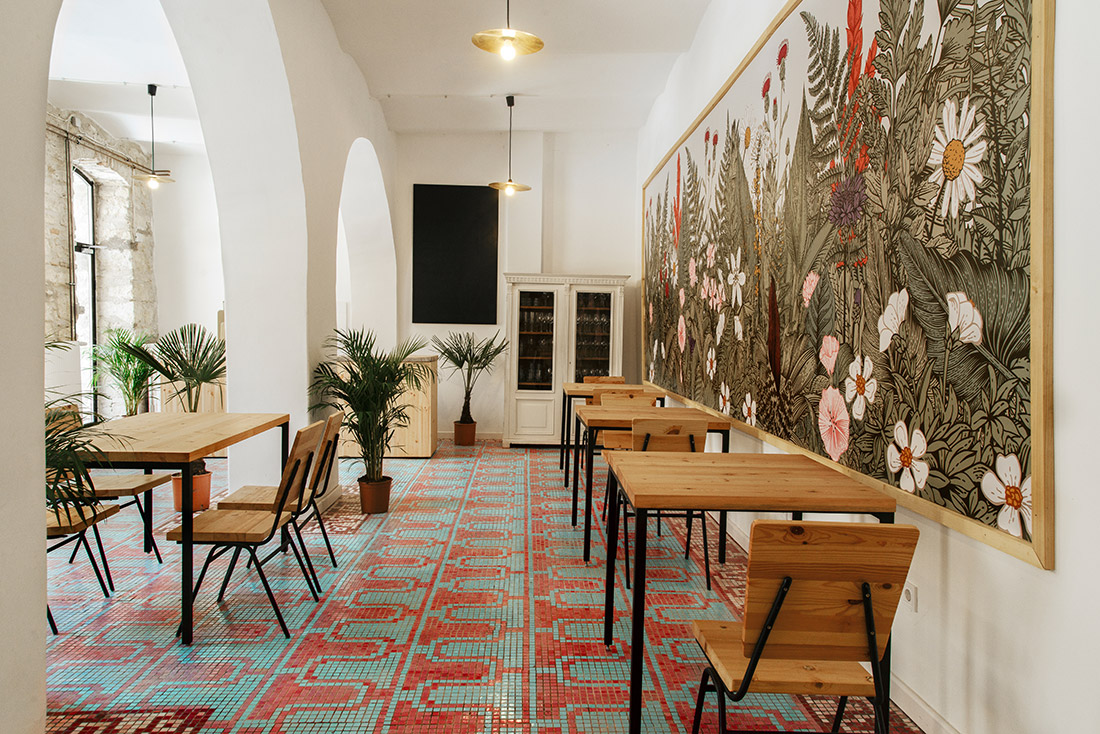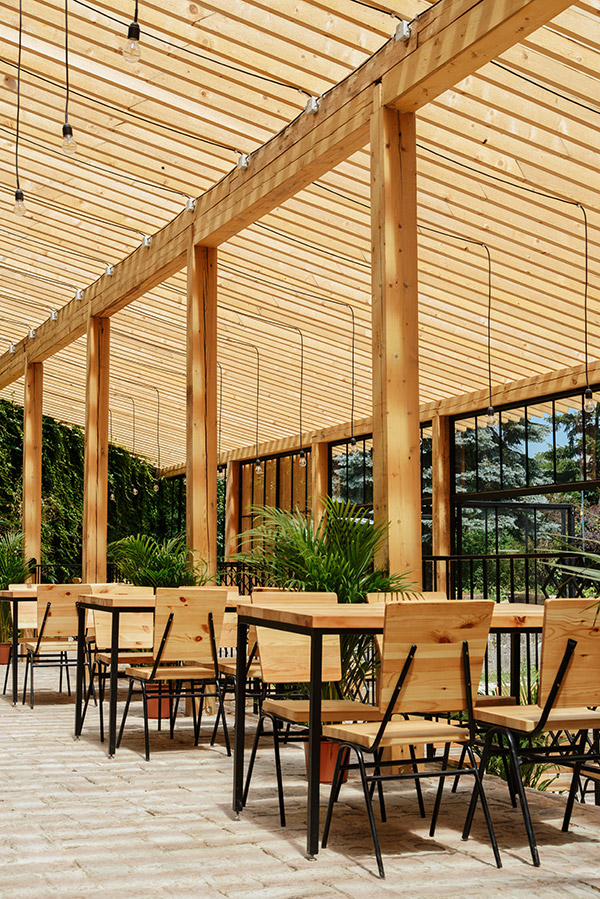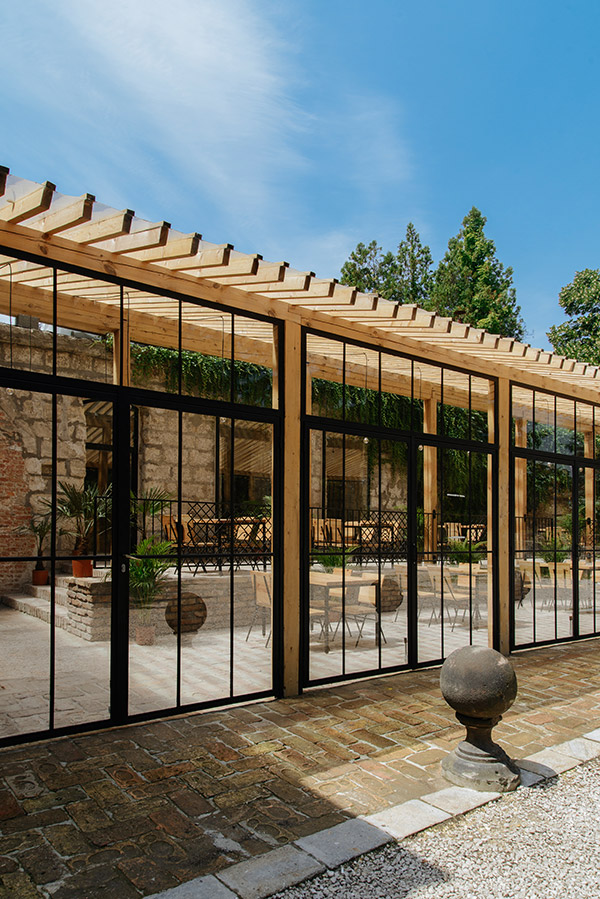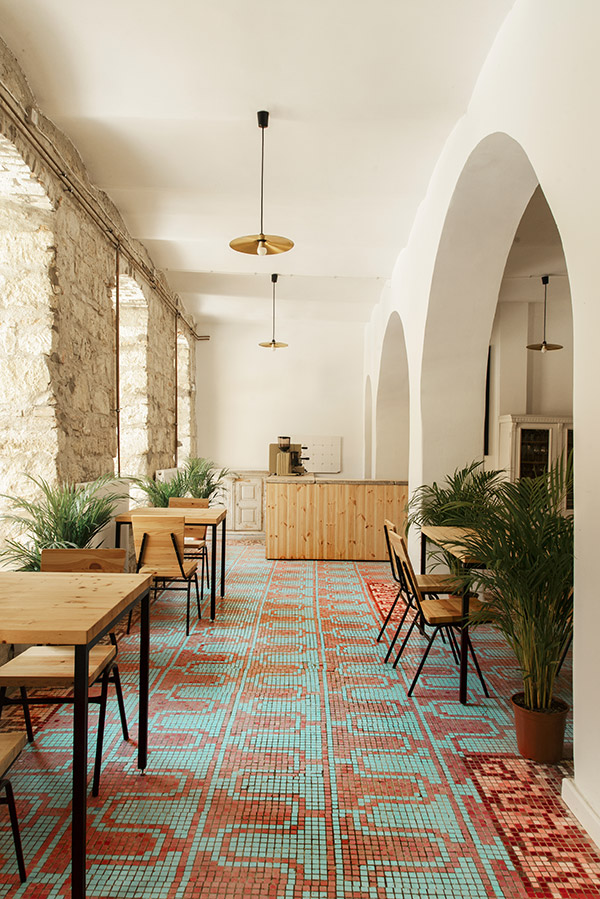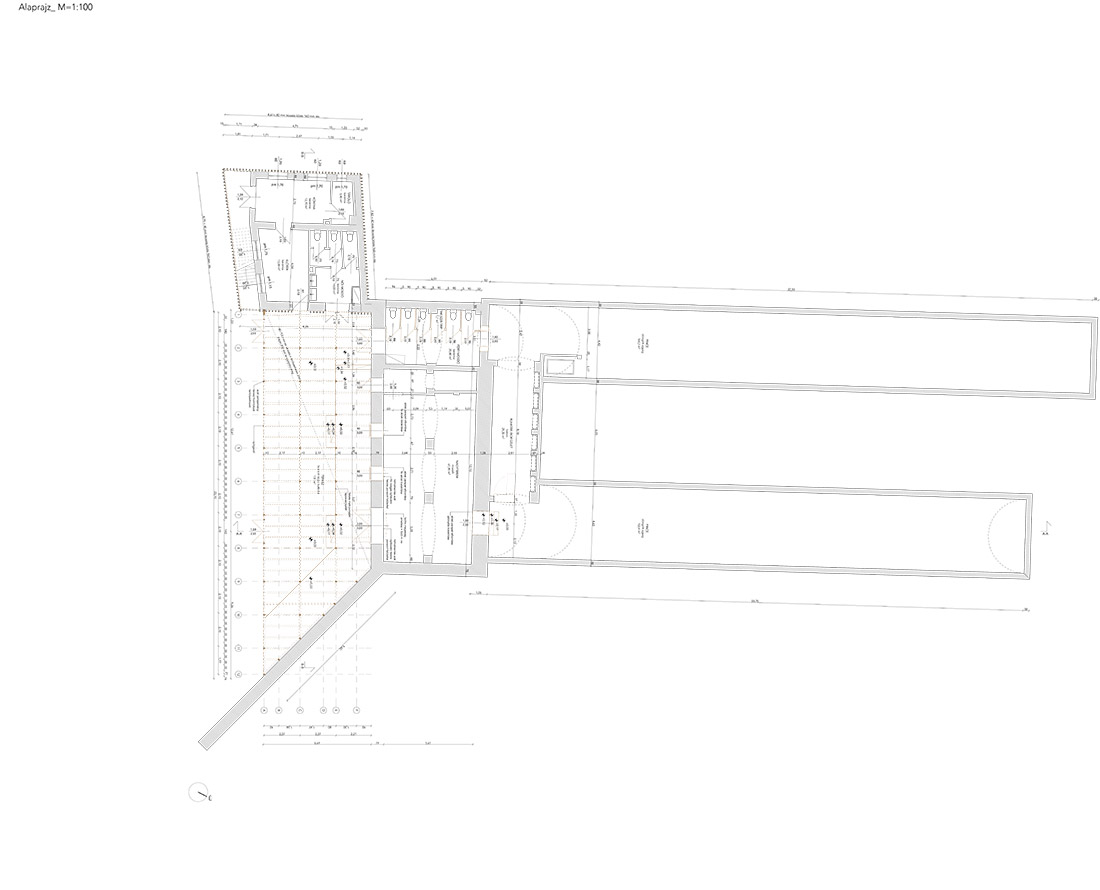 Credits
Architecture
kissmiklos; Miklós Kiss
Assistant: Fanni Kárpáti
Year of completion
2018
Location
Etyek, Hungary
Area
Total area: 400 m2
Site area: 250 m2
Photos
Eszter Sarah
Project Partners
OK Atelier s.r.o., MALANG s.r.o.
Related posts
Powered by