Landscape design is based on the concept of different zones. The features of an exceptional micro-Iocation of the plot – the picturesque western Istrian landscape – a unique combination of karst topography and the Mediterranean vegetation with the sea merged in landscape concept. Network of park trails forms with the hotel a logical and indivisible whole. Within the network of paths, project particularly emphasized the blue path, a kind of a sign in the space, which, in a great arc, dynamically and boldly, circularly connects the green space with the hotel, enveloping its southern arm.
Atmospheres of the park change from the representative, official and the foreboding in the north, through the relaxing, country, amazing, playful, and relaxing again from the west and southwest, the authentic and astringent in the south, the meditative in the southeast to the sizzling and vibrant with entertainment facilities in the east. The northern parterre deconstructs the Istrian meadow with the associated Istrian rare and unusual plants, while the southern parterre constructs the idea of an aromatic Mediterranean garden in vibrant colours.
What makes this project one-of-a-kind?
Landscape concept with organically shaped powerful communicative tissue that connects space and accentuated graphism create a wondrous space experience. Many different atmospheres, the richness of plants, textures, forms and aromas make space attractive and appealing. By creating controlled frames and by balancing all elements in the space the vistas of high content-related and spatial value were achieved.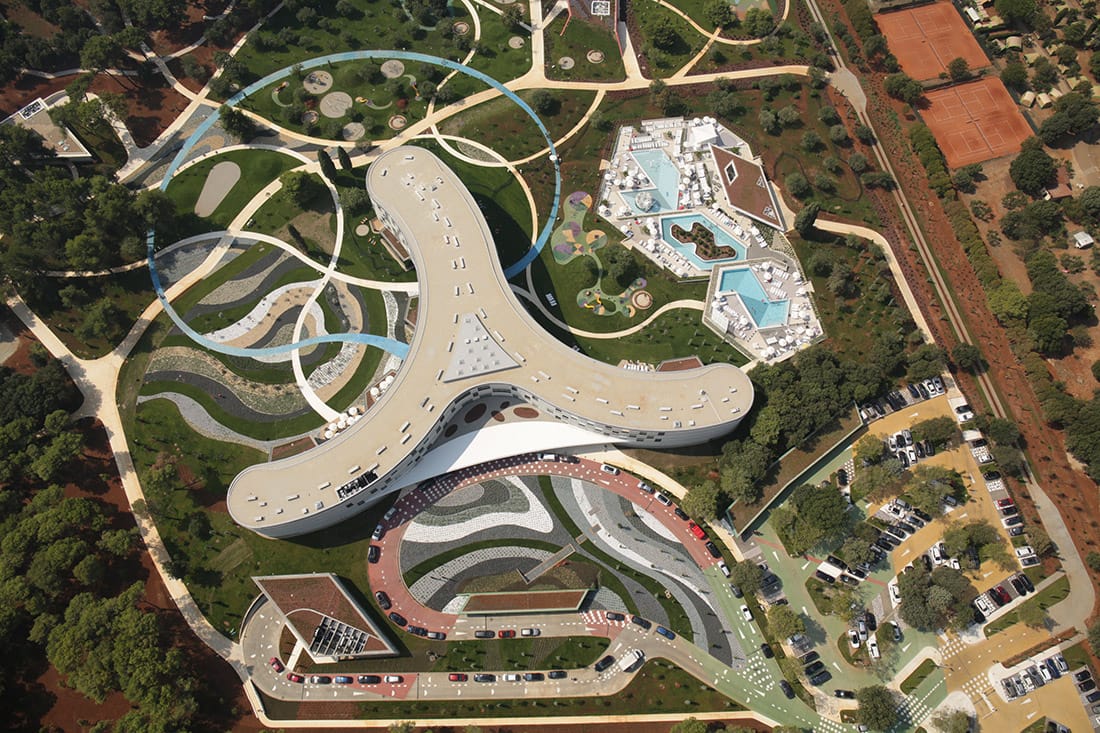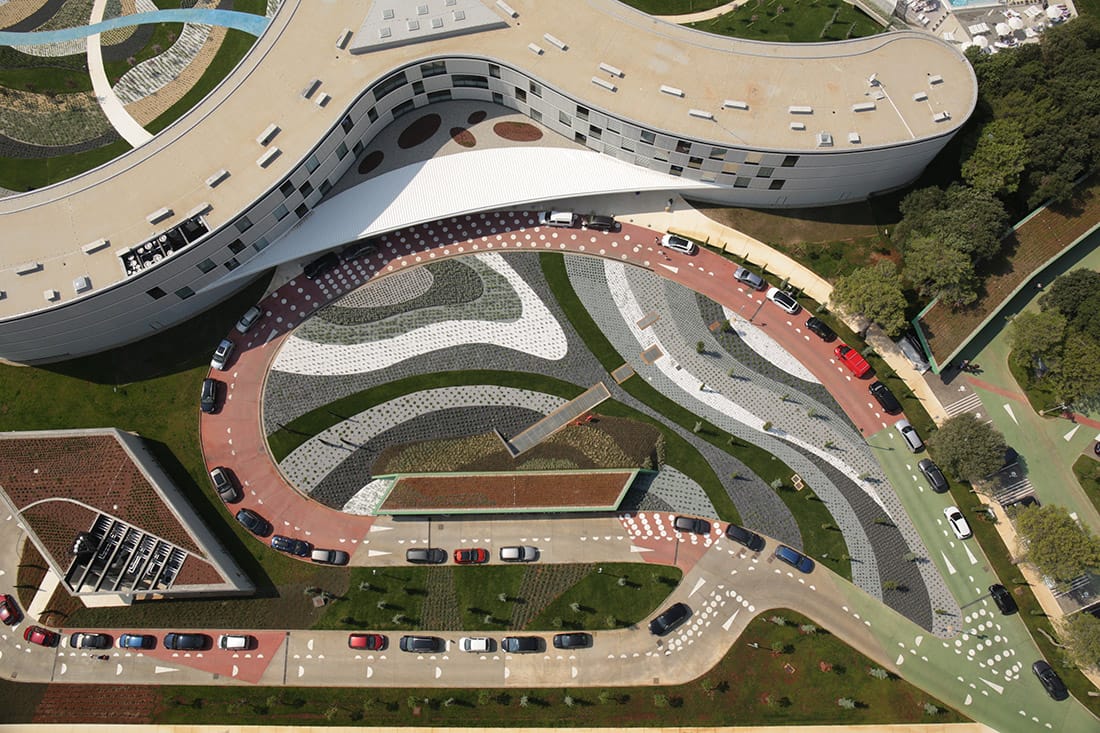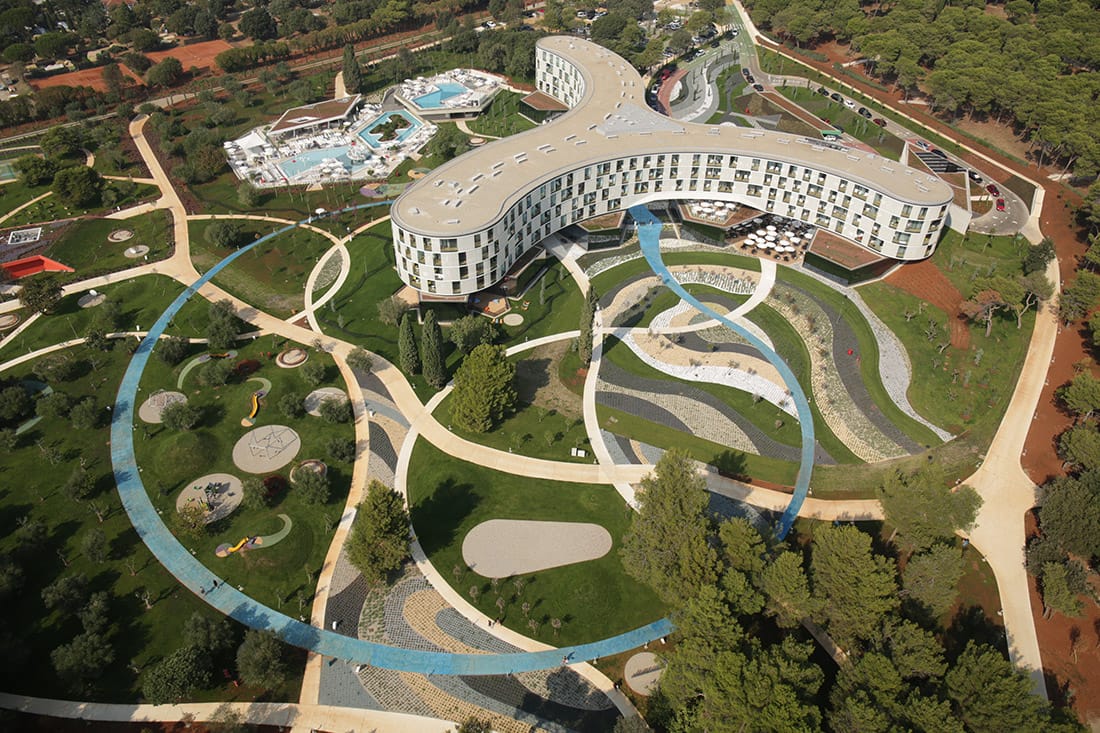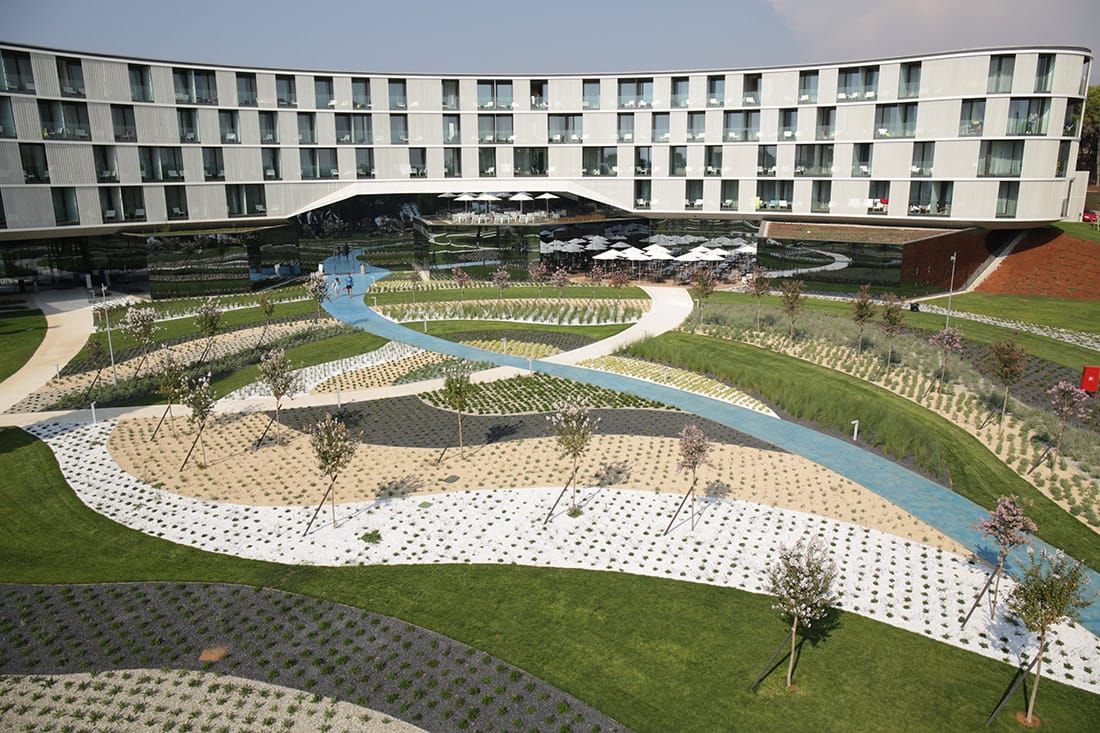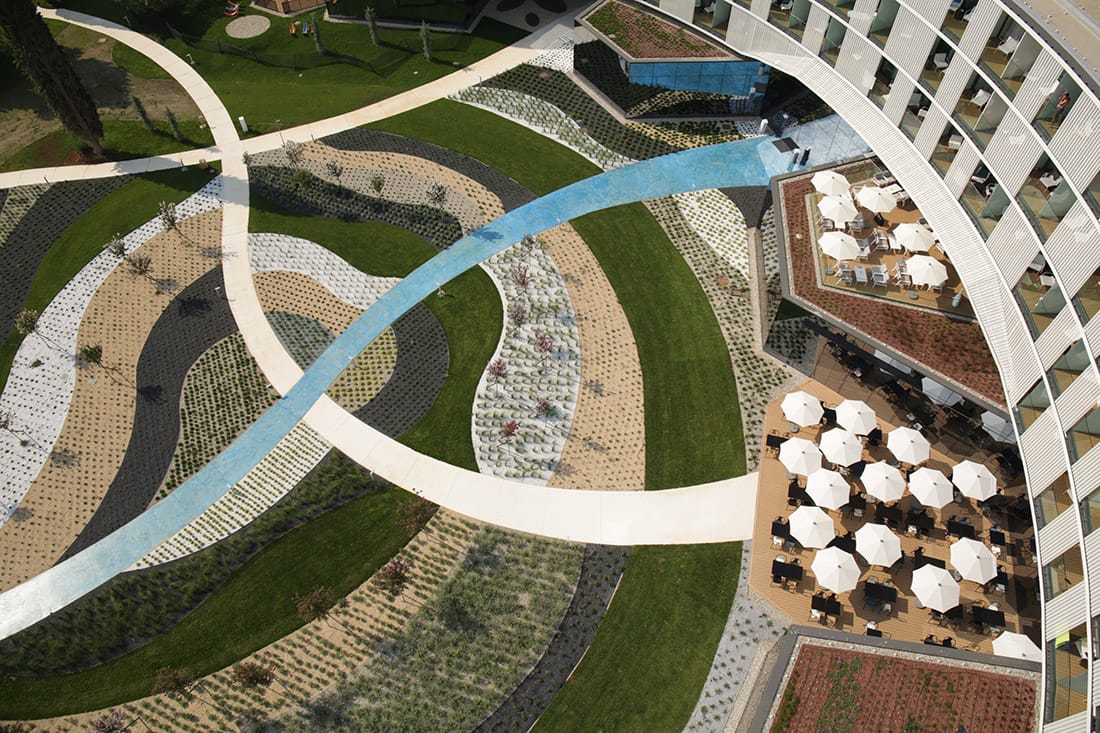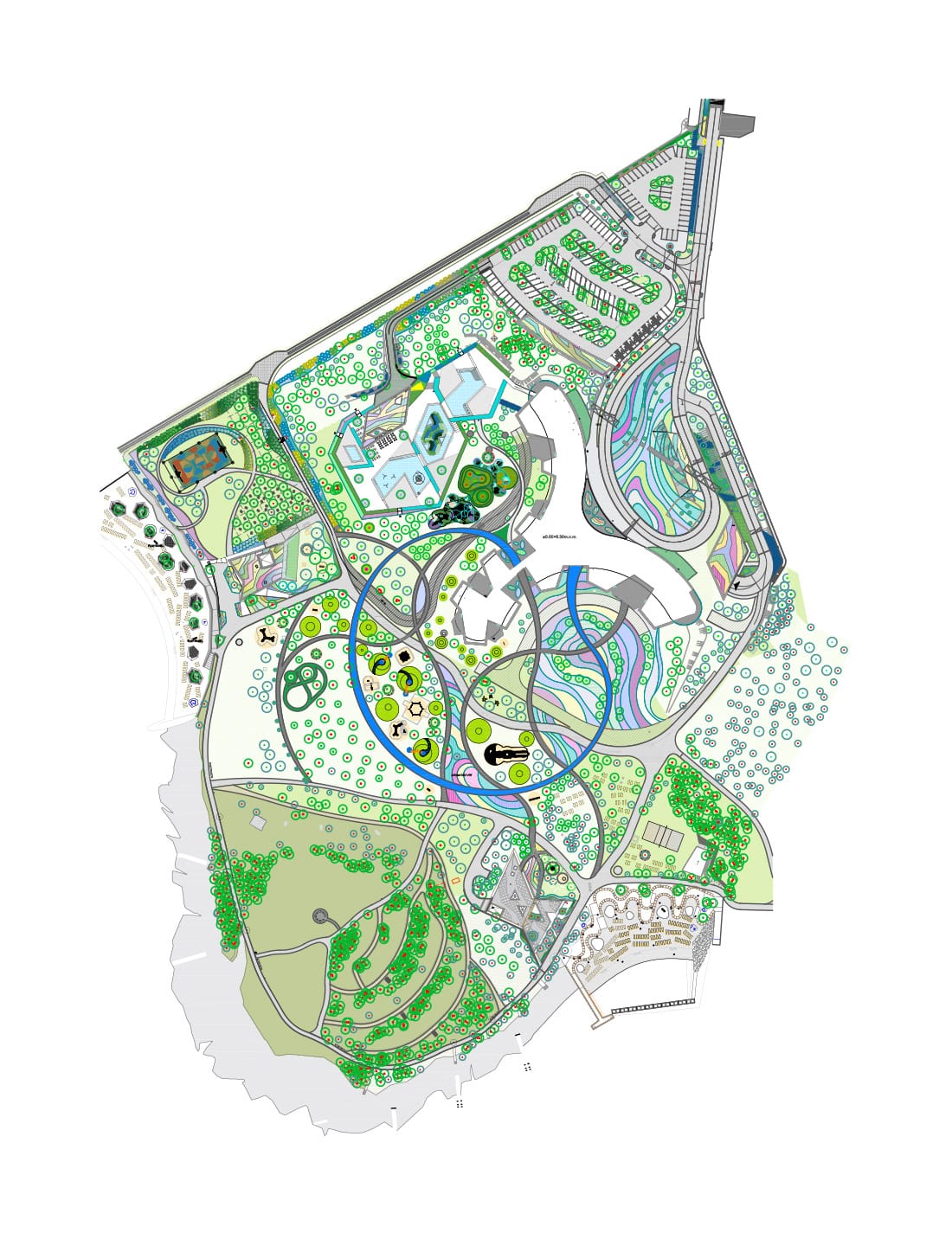 Credits
Author
Office of the Appointed Landscape Architect Ksenija Jurčić Diminić; Ksenija Jurčić Diminić
Tourism enterprise
Maistra d.d., Adris grupa d.d.
Year of completion
2016
Location
Rovinj, Croatia
Total area
100 000 m2
Site area
100 000 m2
Photos
Novena d.o.o.
Related posts
Powered by