The project for the church of Santa Chiara in Sini interprets the relationship between the site and the historical fabric of the village: the building articulates and deforms its geometries, adapting itself to the topography of the ground and paying particular attention to the articulation in section.
The full and empty spaces are alternated according to a horizontal matrix of control of the spaces and volumes that bring in relation to the classroom, ministerial premises and open spaces, resolving the steep slope.
A stereotomic volume, made of white concrete, stands out on the churchyard with a 1x1x3 proportion. This prism, on which the entrance is "engraved" with golden proportions, acquires complexity through the tectonics of the wooden roof: it transforms the "fifth façade" into a device for controlling light and hierarchizing space. Thanks to it the circulation is regulated and the temporal variable is accepted.
It is an intense and sacral, luminous and gathering space: the Church is understood in its sense of community that meets in a place.
The ground rooting plan, made porous by 4 patios, is the podium on which the volume of the classroom is set.
The construction is single-material. The concrete reinterprets the stone and translates both the ancestral bond between the places of worship and the ground and the will of reduction consistent with the rule of renunciation of Santa Chiara, the head of the Church.
What makes this project one-of-a-kind?
The main quality of the project is its ability to insert itself into the historical context of the village according to an approach of continuity that does not renounce the old-new dialectic.
The most surprising and unique aspect of the work is the fact that it is simple and at the same time complex, its relationship with light and matter in constant tension between innovation and reinterpretation of the characters of the place.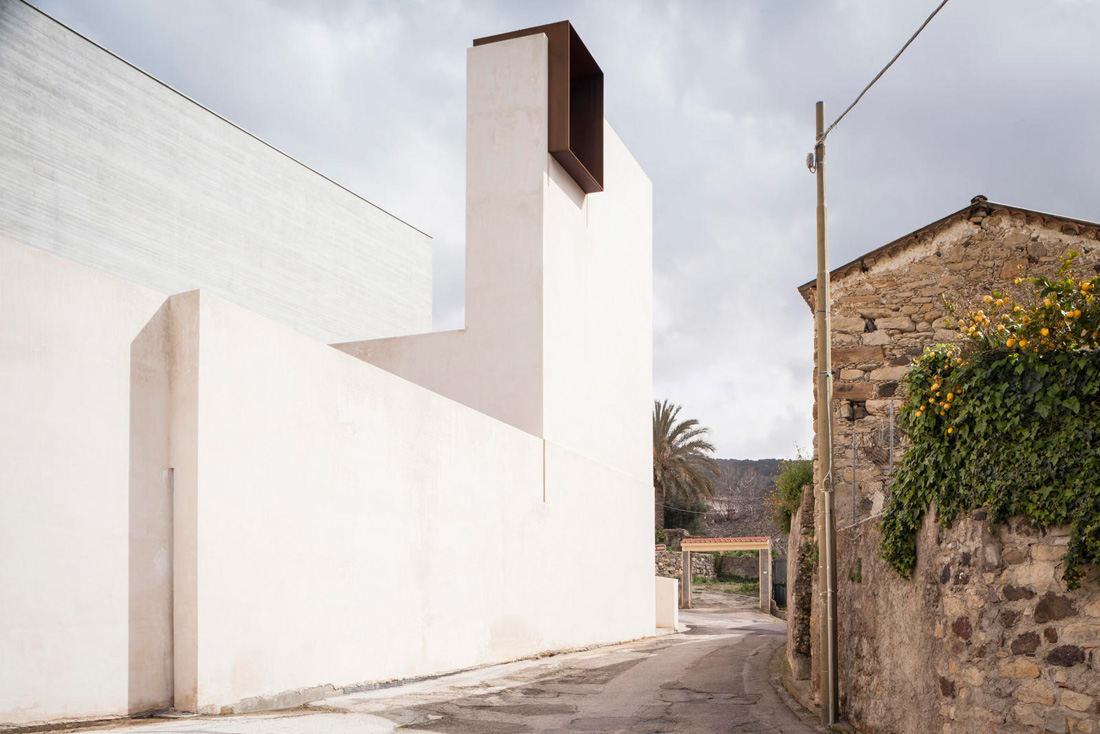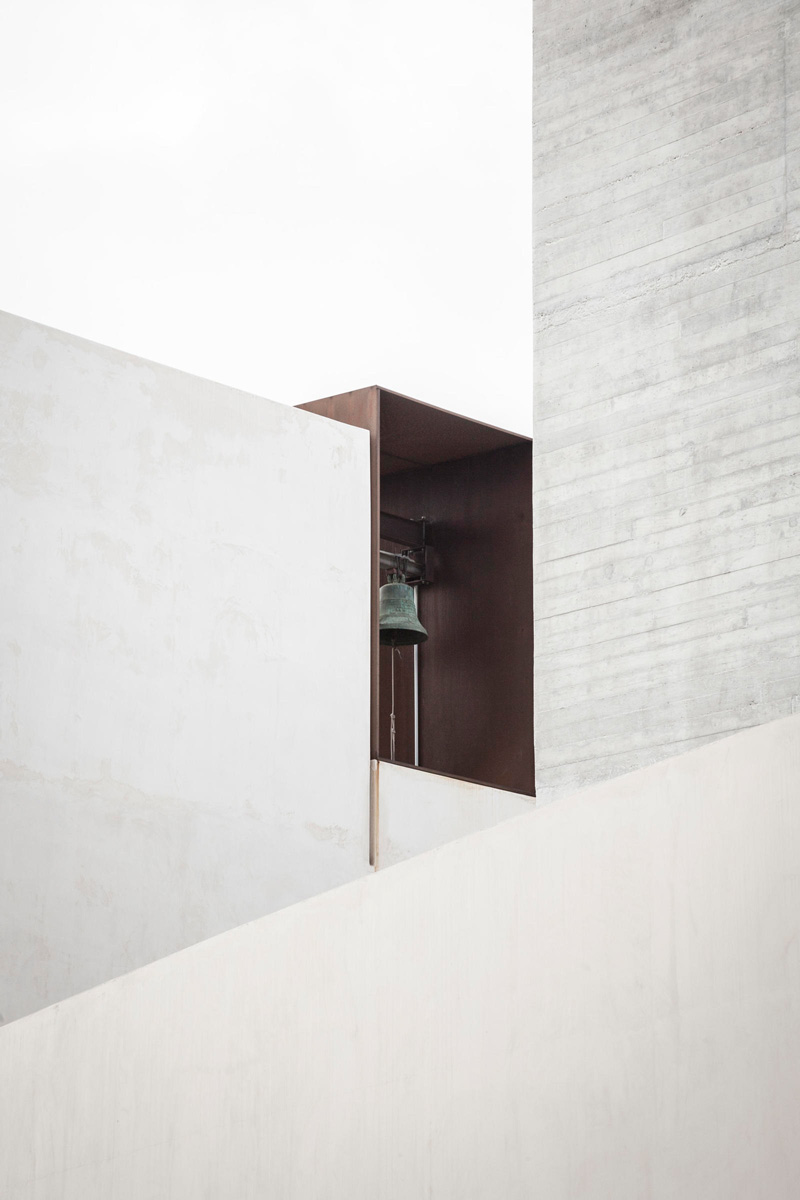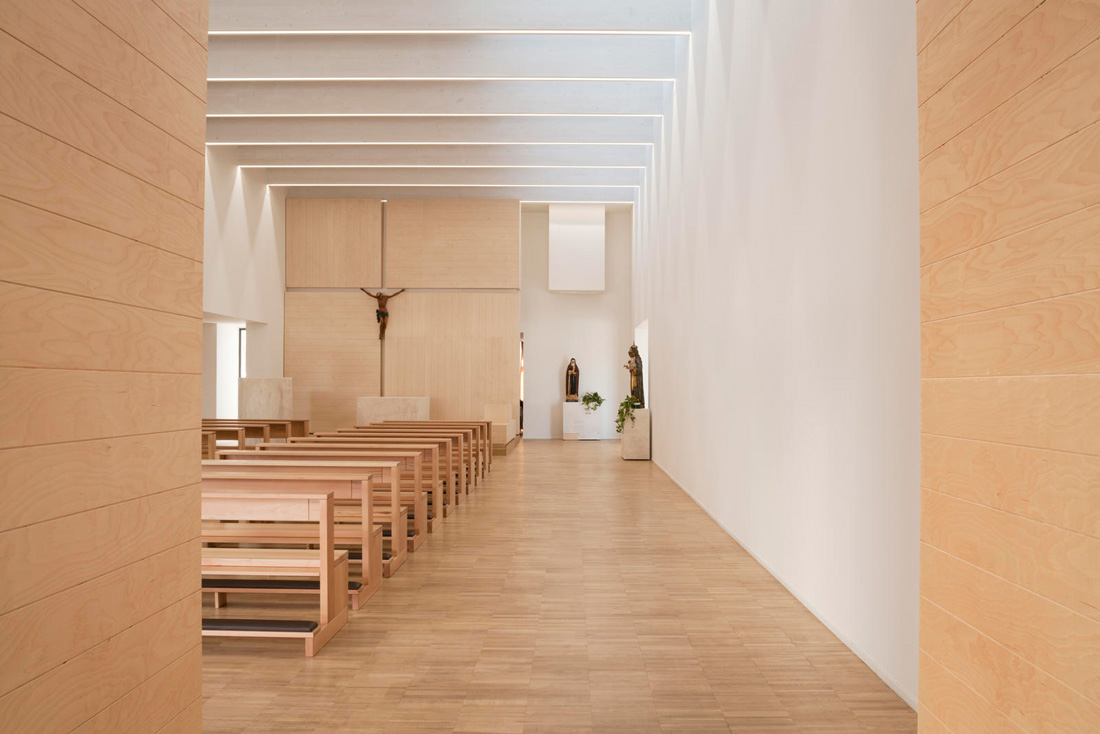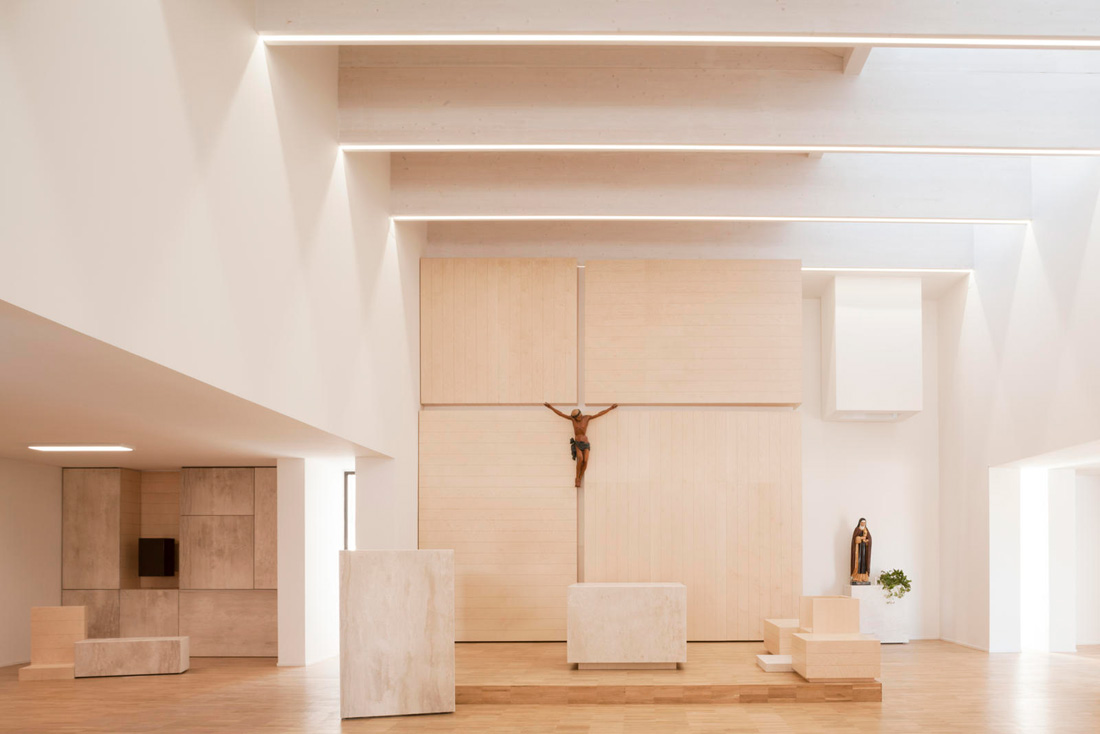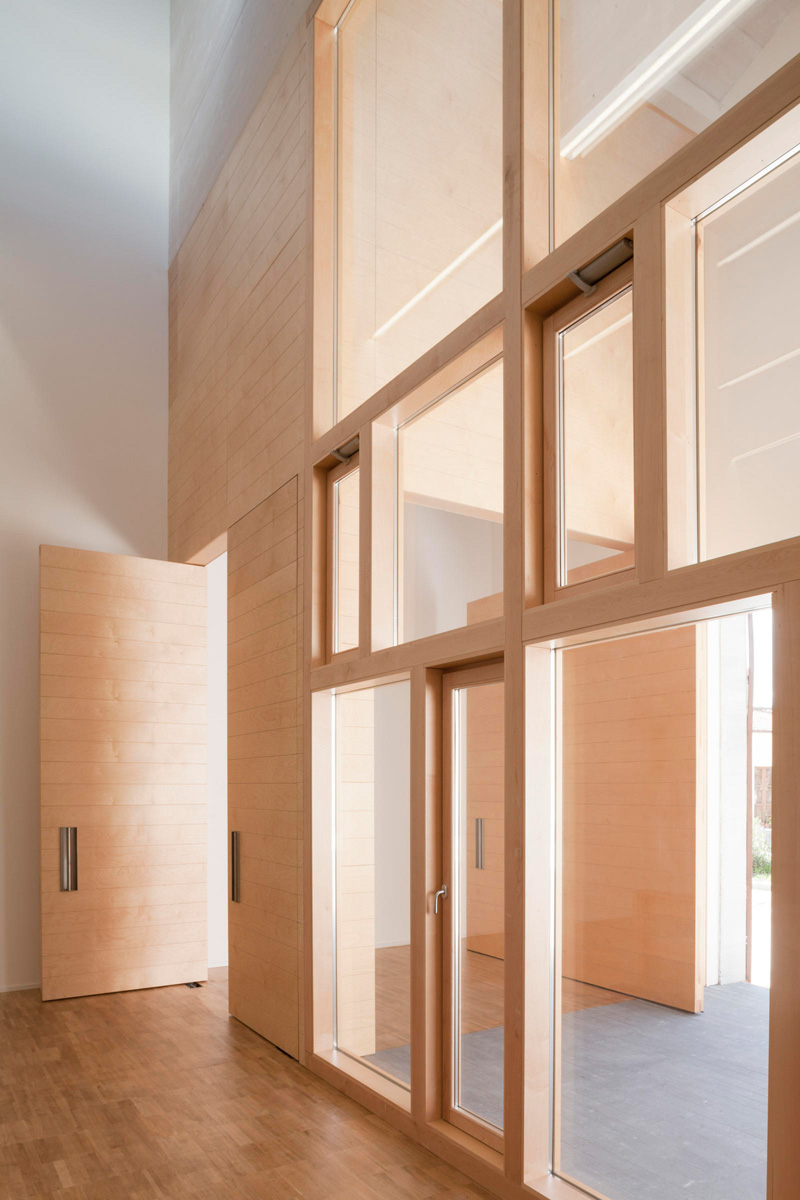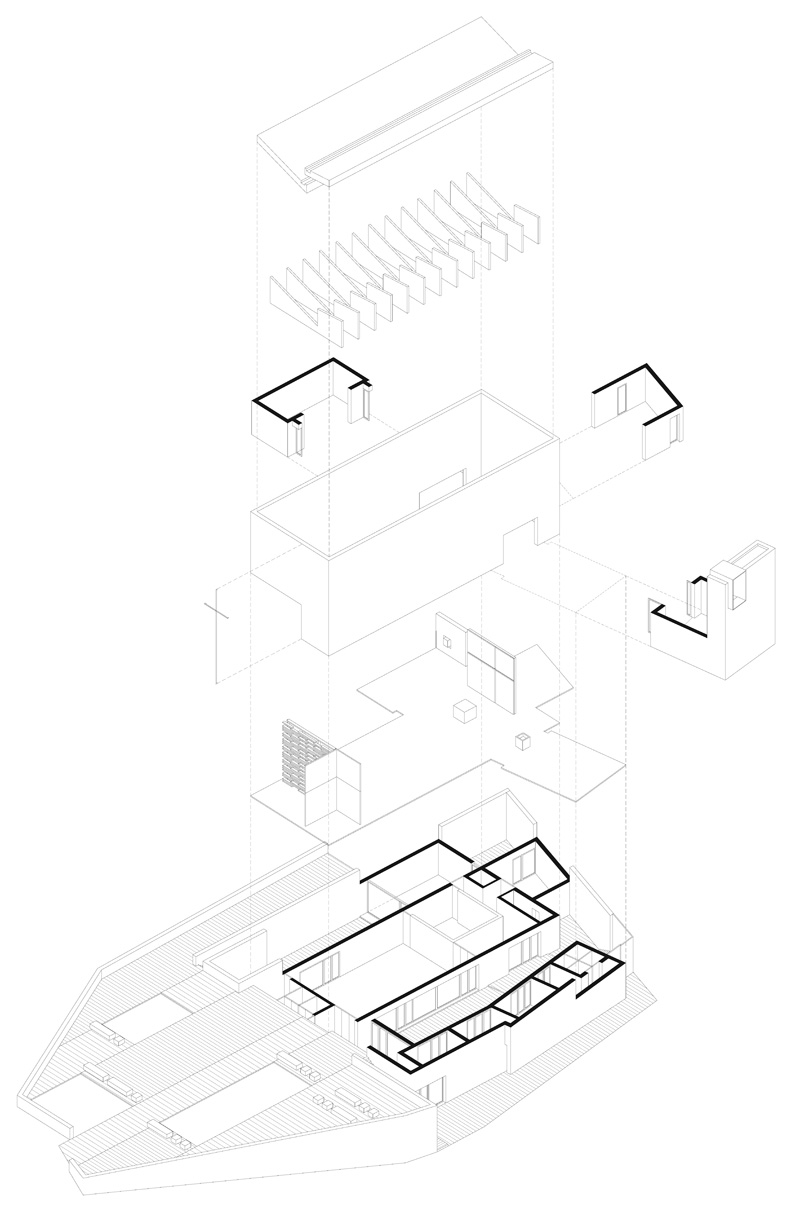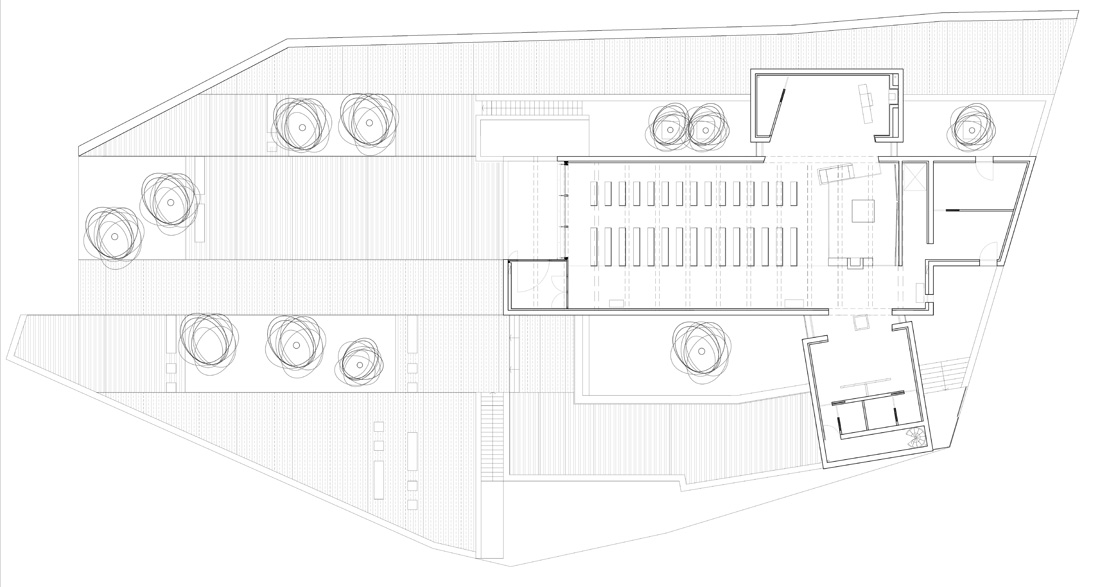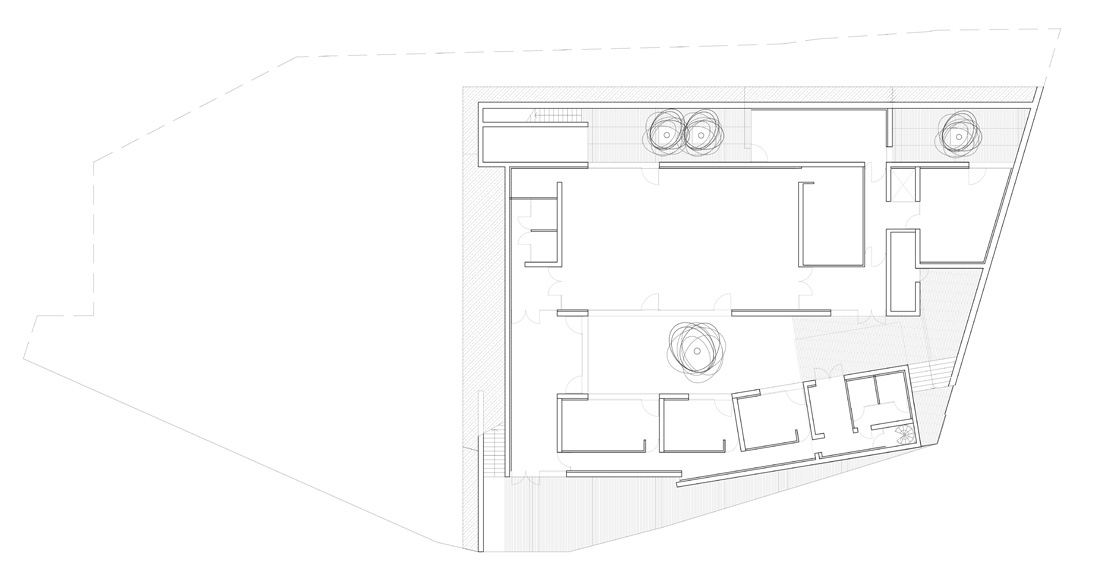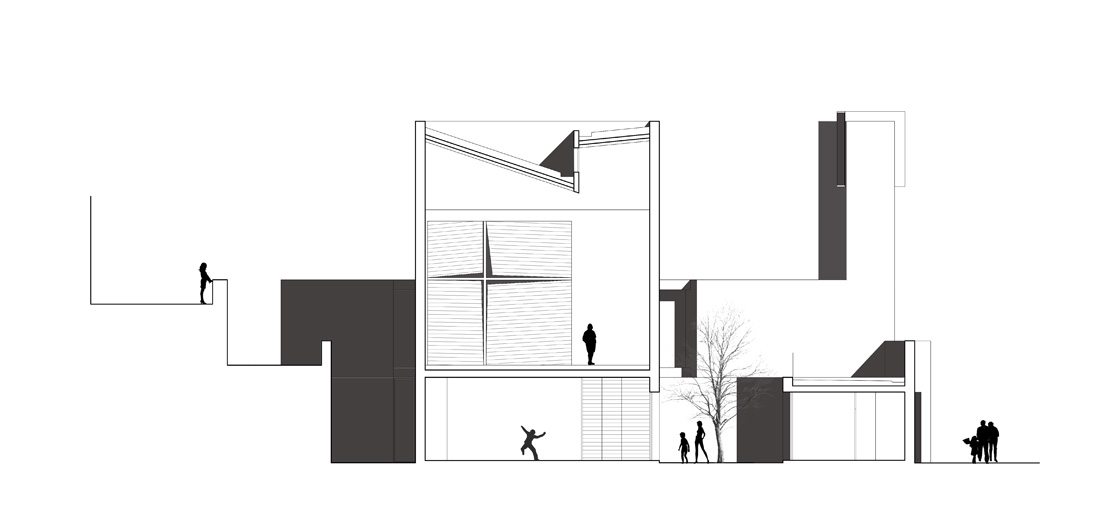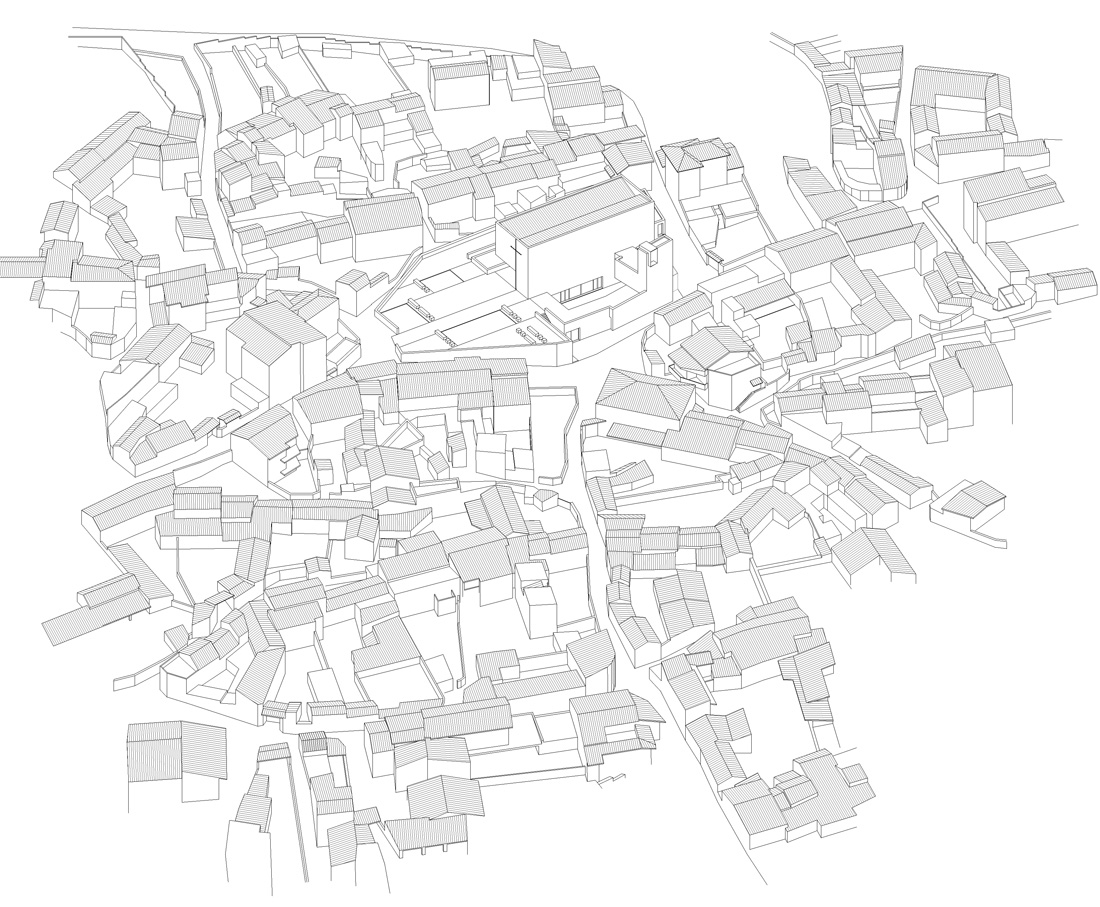 Credits
Architecture
Carlo Atzeni, Maurizio Manias, Silvia Mocci, Franceschino Serra
Client
Parrocchia di Santa Chiara di Sini, Diocesi di Ales Terralba, Comune di Sini, CEI – Conferenza Episcopale Italiana
Year of completion
2017
Location
Sini, Sardinia, Italy
Total area
920 m2
Photos
Studio Vetro Blu; Stefano Ferrando
Project Partners
Main contractor
Imnpresa Orrù Giovanni – Arzana, Sardinia, Italy
Other contractors
Rubner Holzbau, Giuseppe Ardu, Fabrizio Mascia
Related posts
Powered by