The "Øyna cultural-landscape-hotel" is in Inderøy municipality in central Norway. Hotel is located on and into a hill above the old Sakshaug Church (appr. 1000 years old), with a view over the cultural landscape of the Trondheim fjord. Øynaparken is managed by the Sakshaug family. The original idea of creating a new platform for marketing agricultural products from their own production has long since become a search for the unmistakable location in the region for the family and is reflected both, in their kitchen made form regional raw materials and in their interest in the surrounding landscape. Project is an extension of established facilities. The view over the cultural landscape of the Trondheim fjord had to be preserved. To achieve this, all hotel rooms were placed on a lower level in the slope. Two hotel rooms each form a unit that slide out of the terrain in a simple shape. The hotel rooms are accessed via a corridor which is completely underground and adapts to the shape of the hill. At its end, the corridor is connected to the higher-level reception and conference area with an elevator. The lawn in front of the restaurant and conference rooms seem to slide seamlessly over the hotel rooms and reveals the landscape to the north.
What makes this project one-of-a-kind?
The dramatic change from walking in a closed corridor under terrain to entering a room filled with light and heat from a solid wooden construction. This is trigging many sences together with the light; the moist level and temperature changes at the same time. And with the view from the site, the scenery that appears is unique.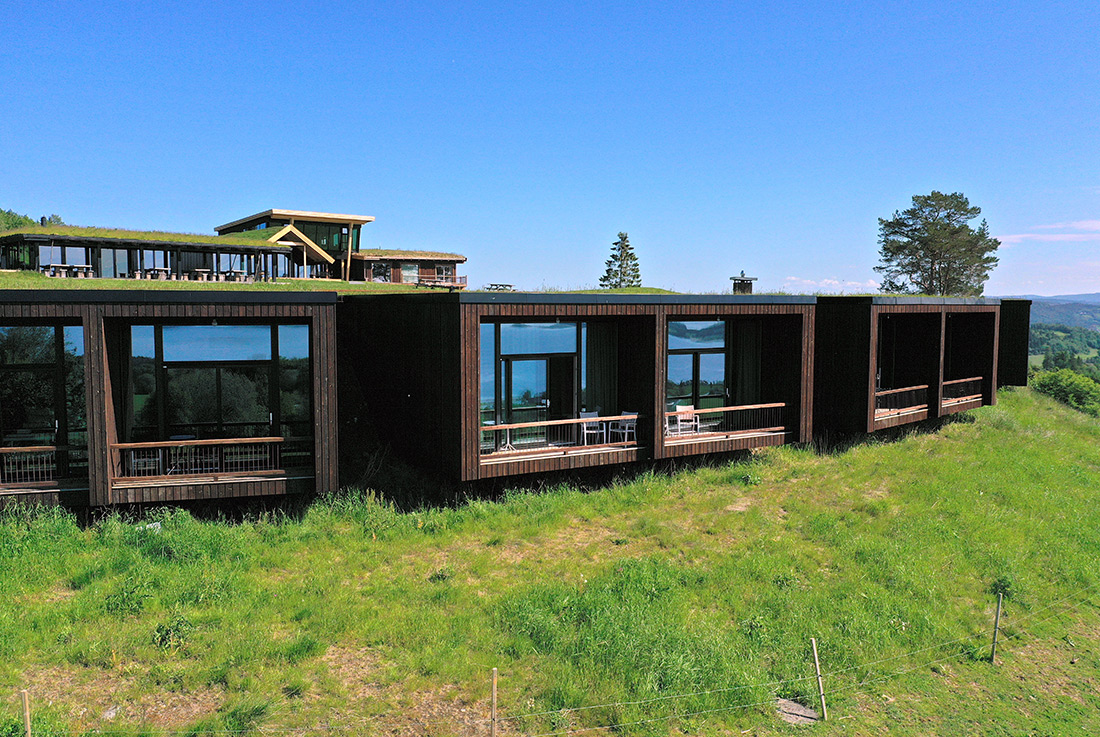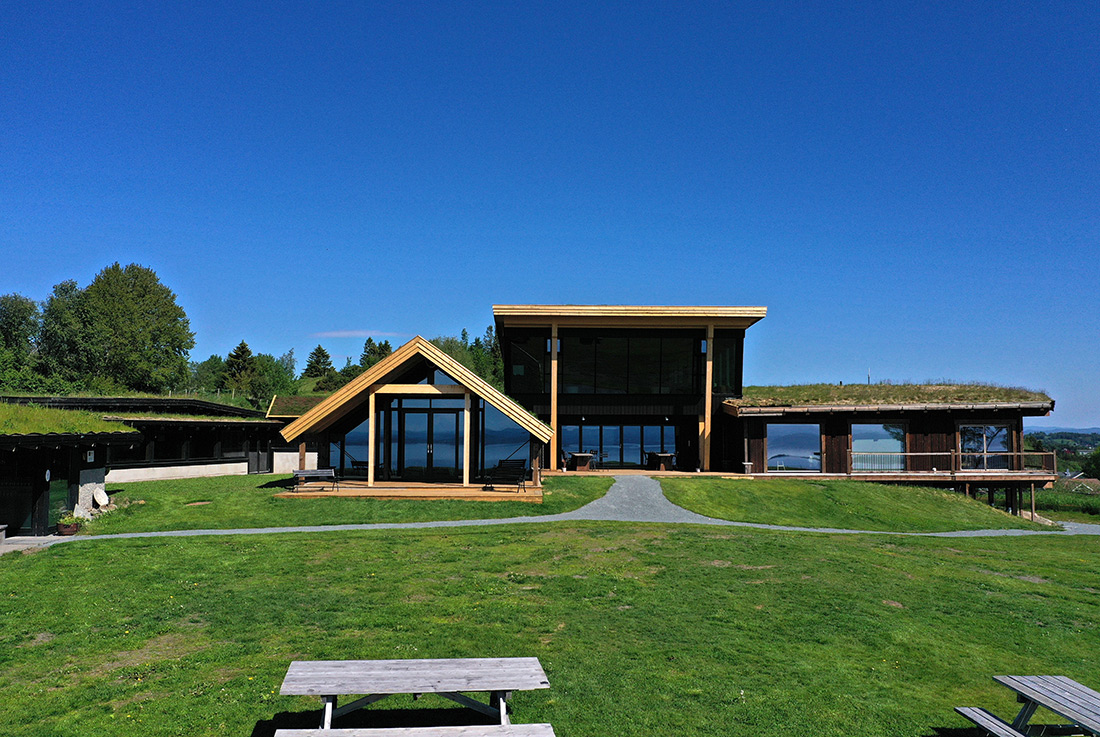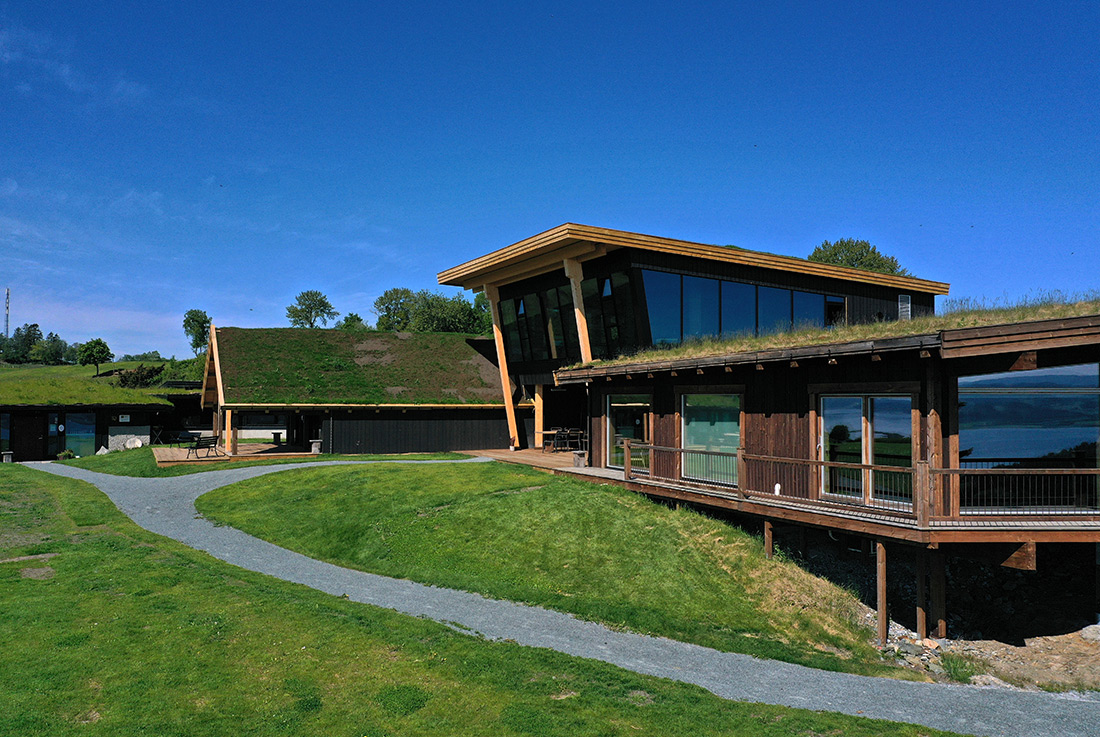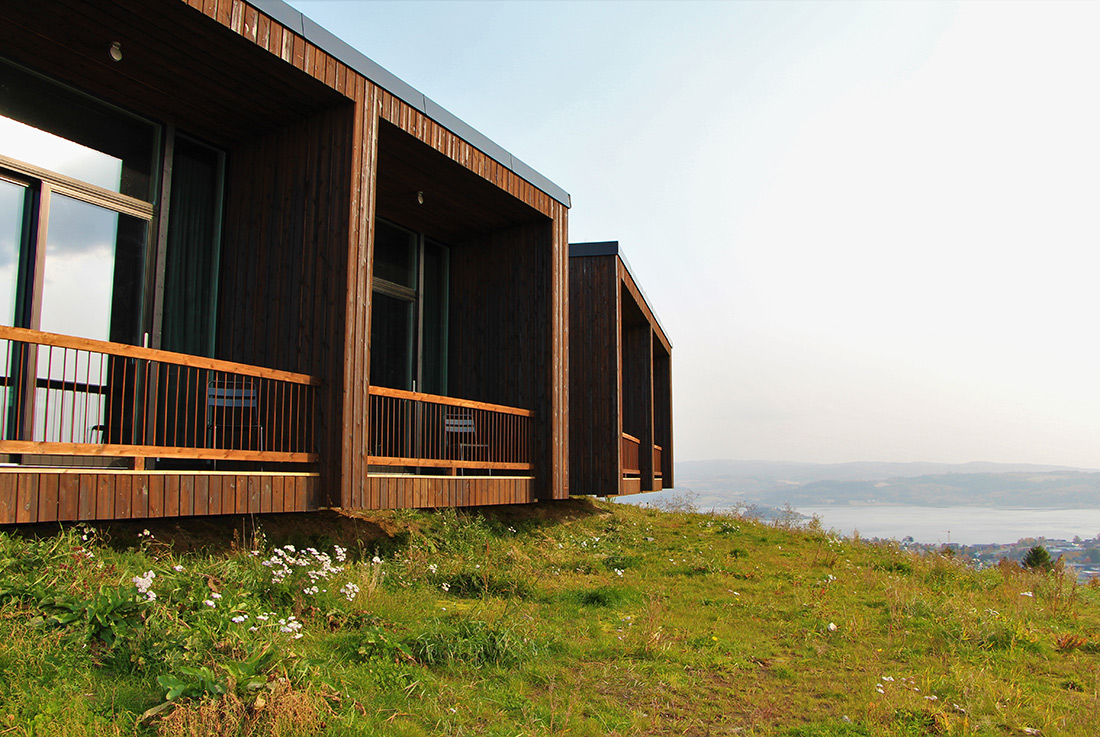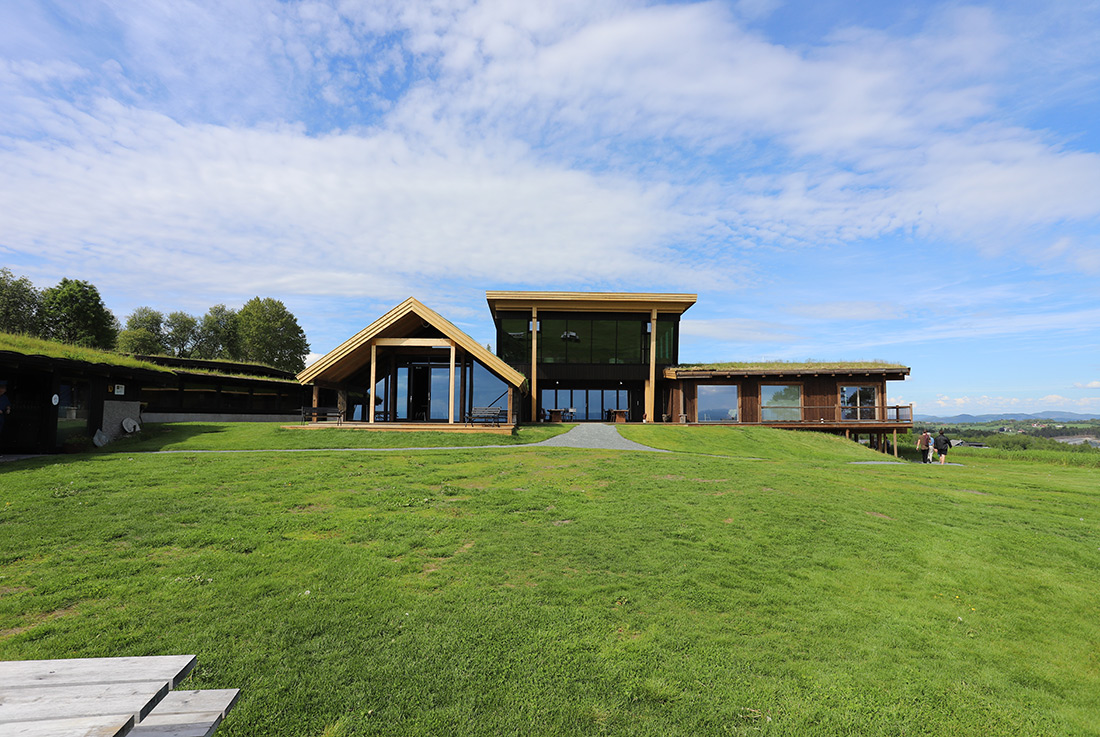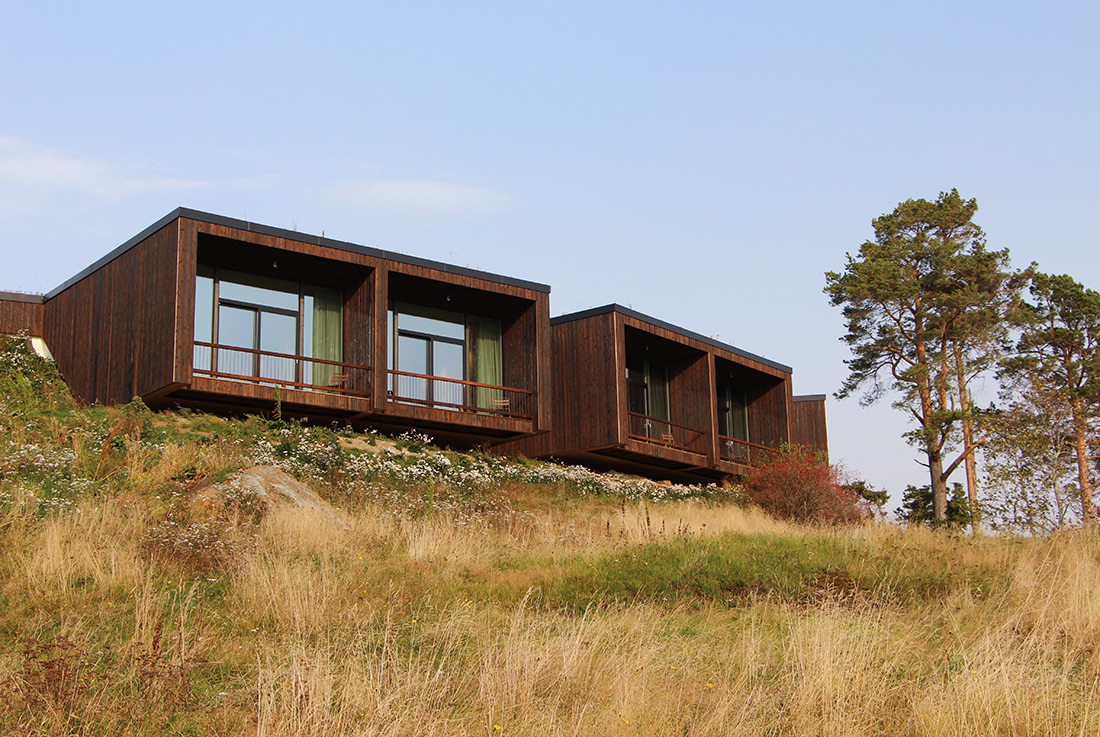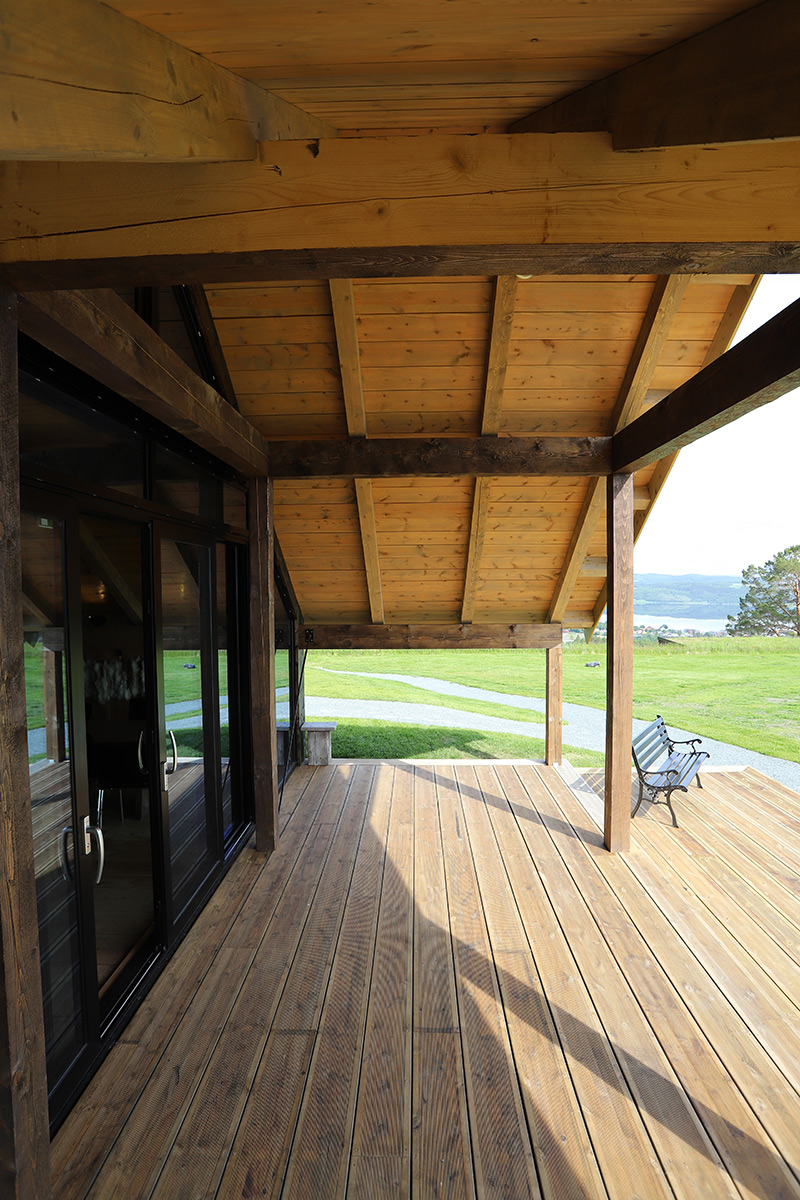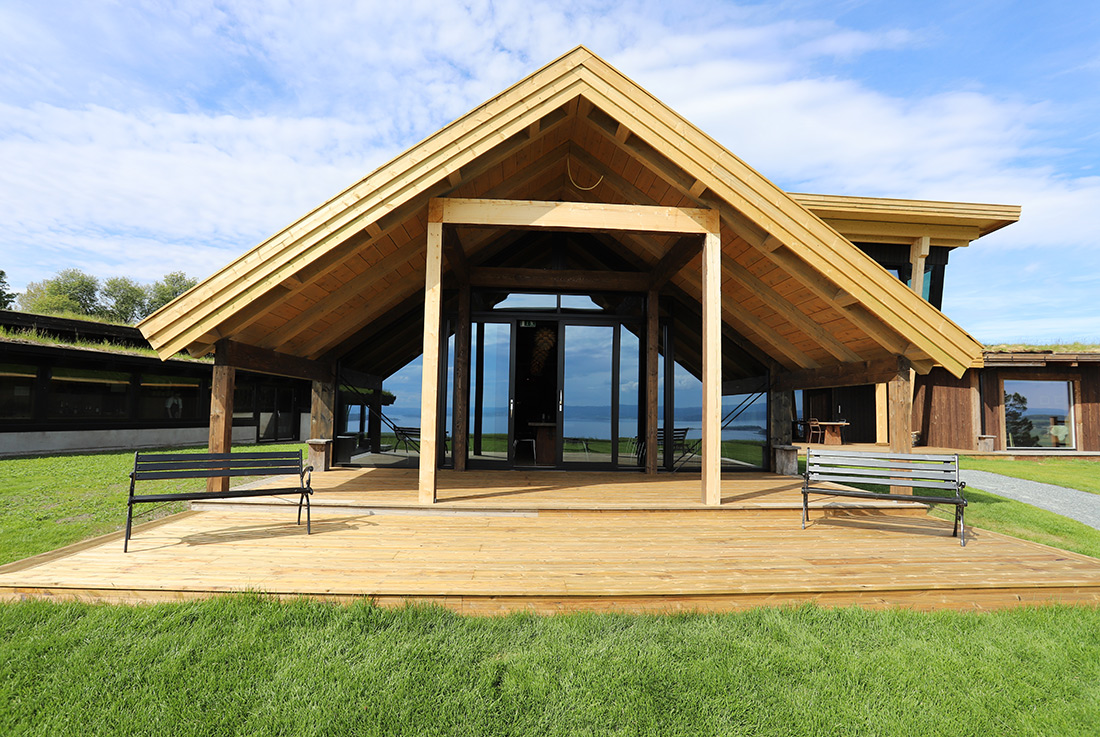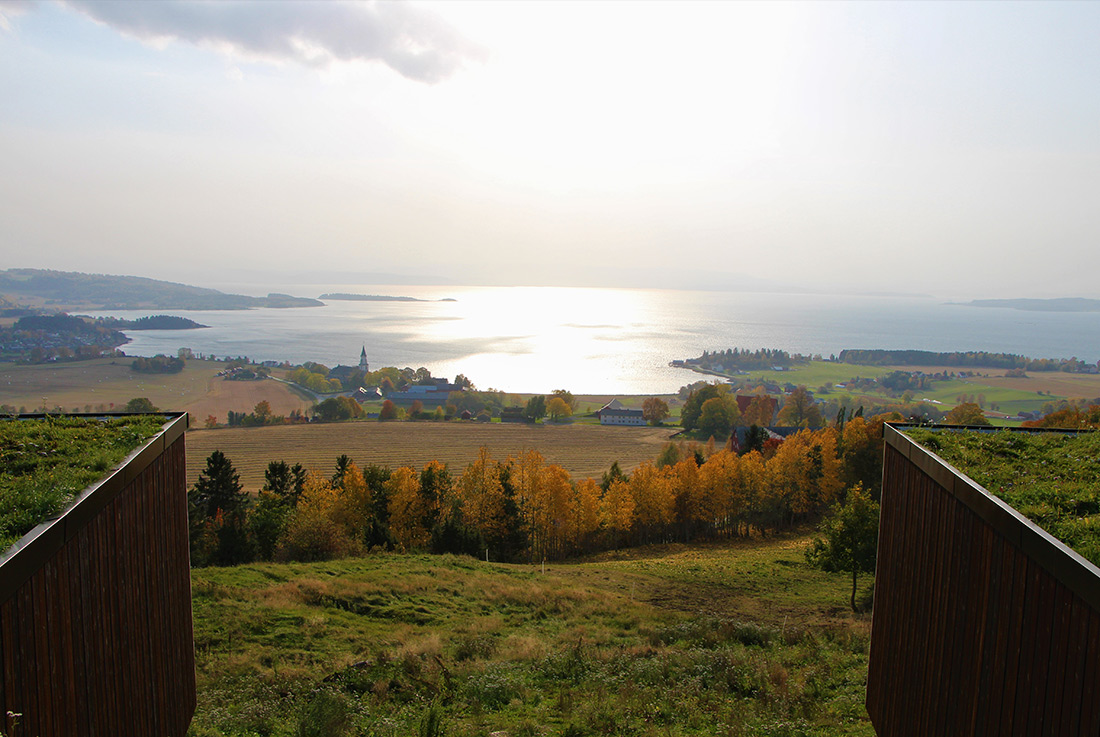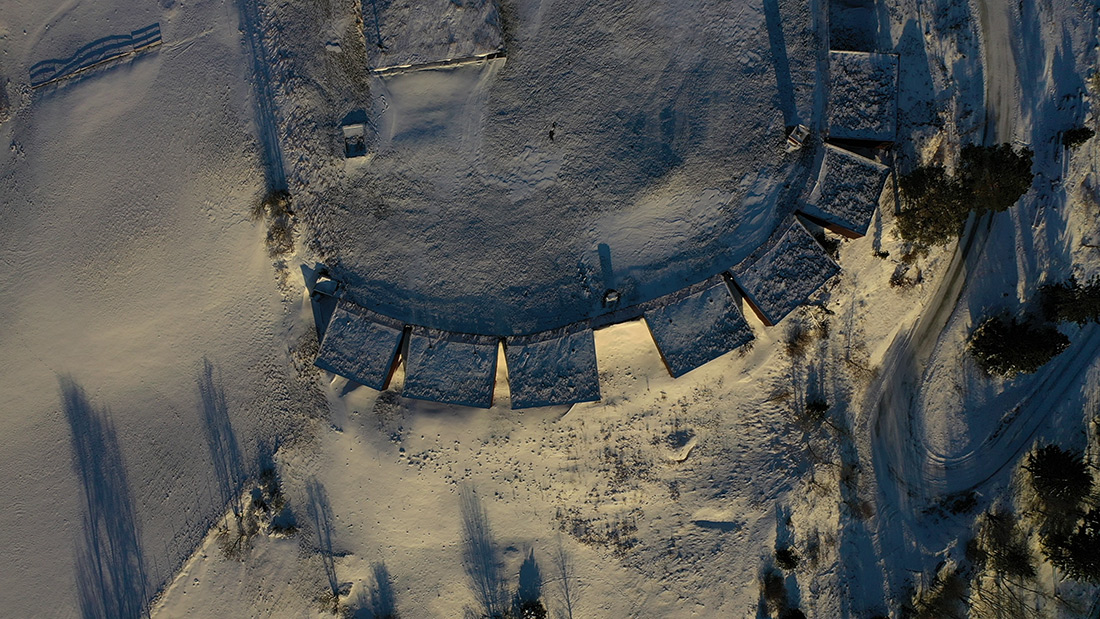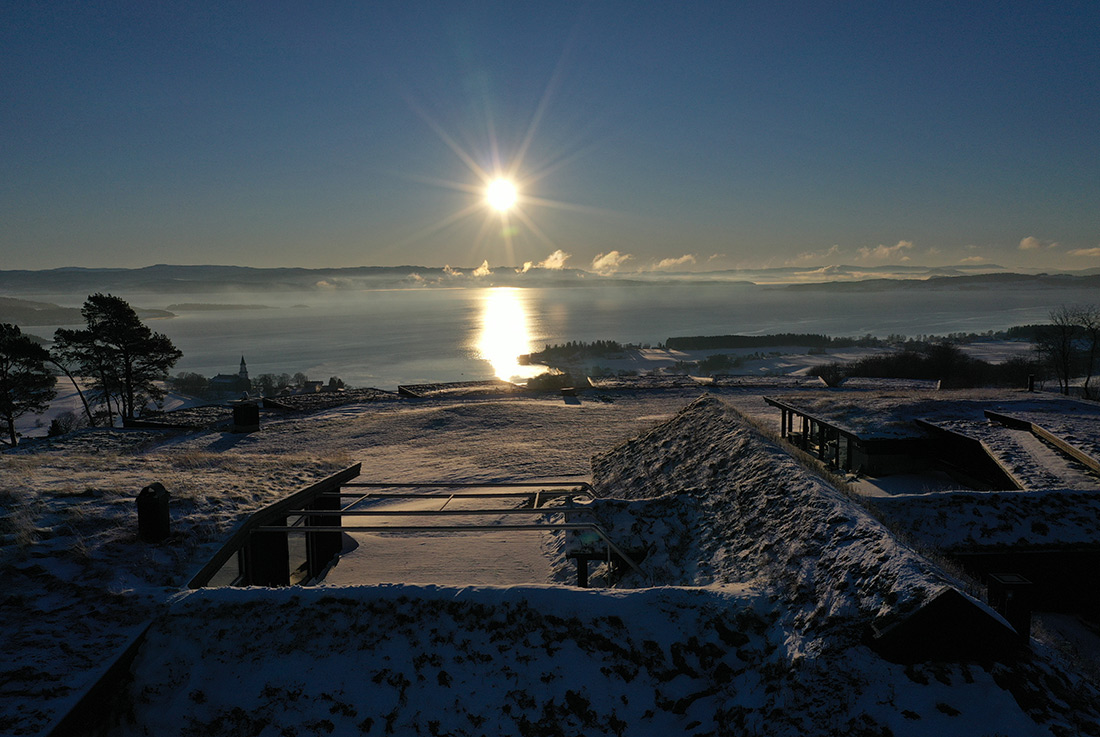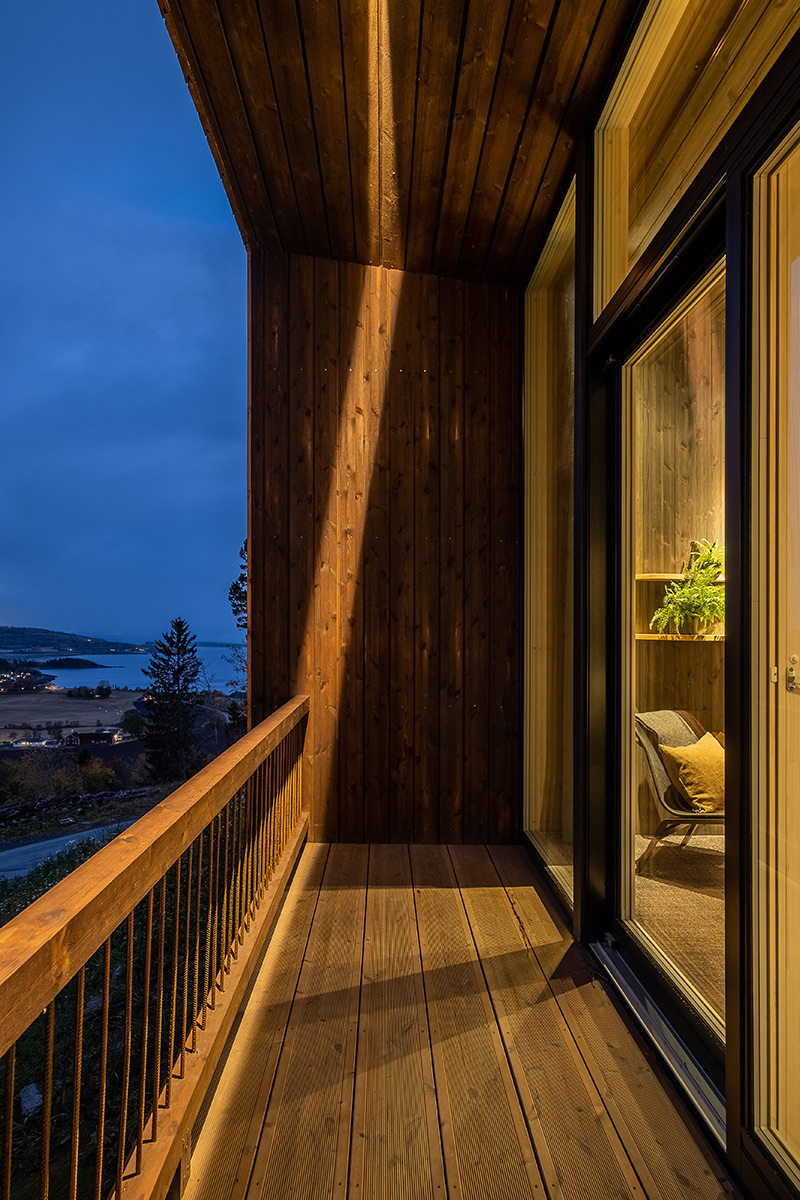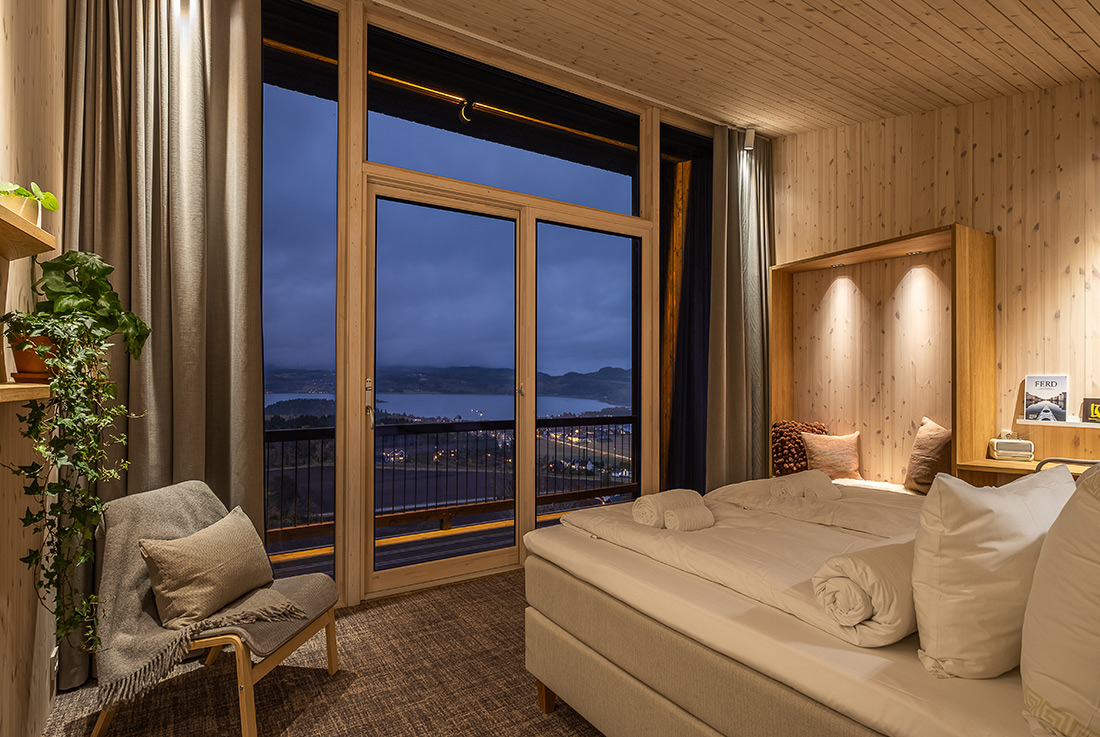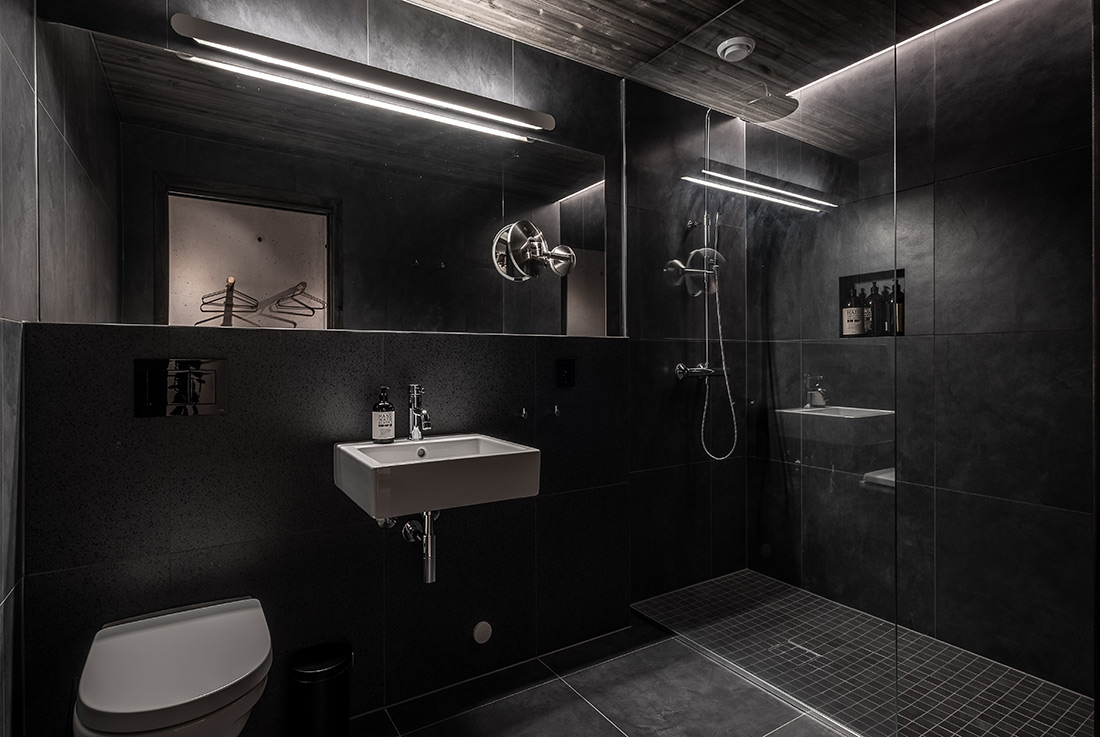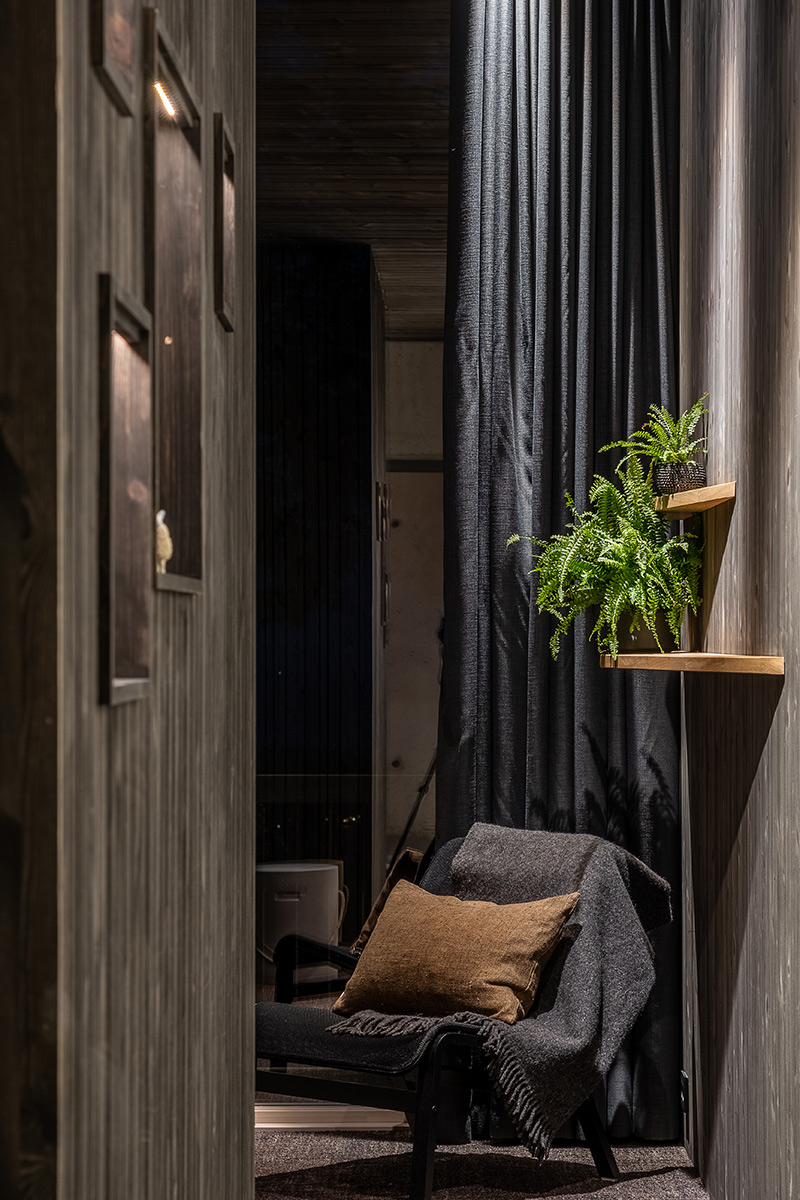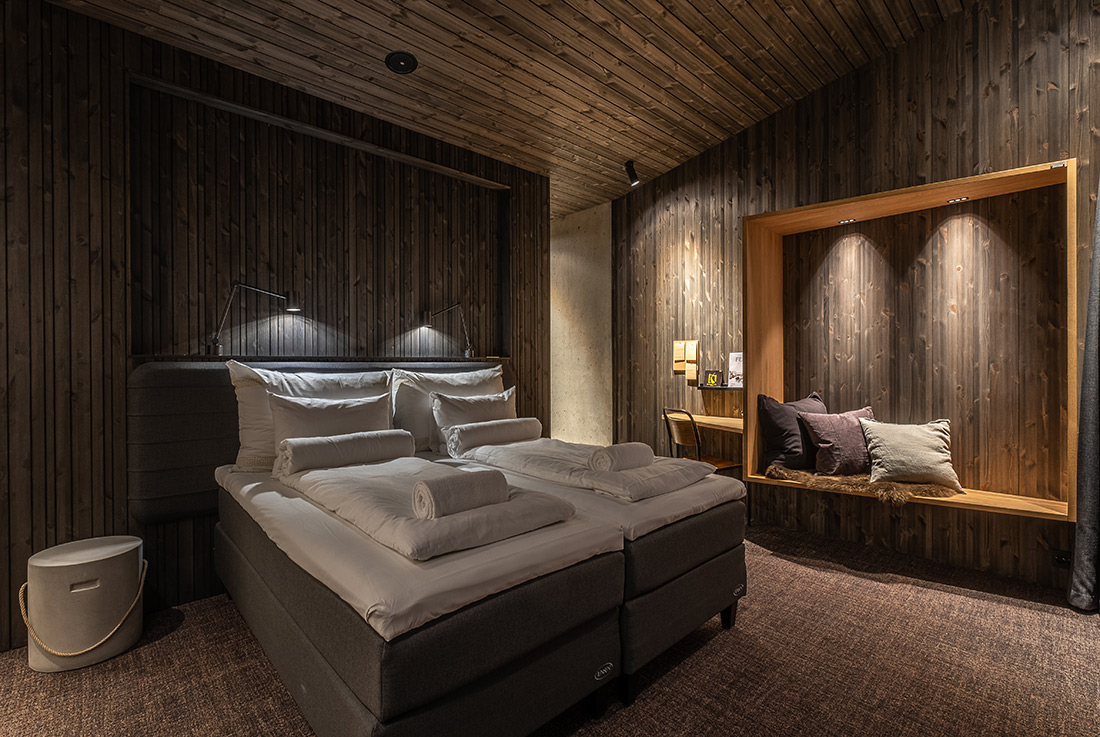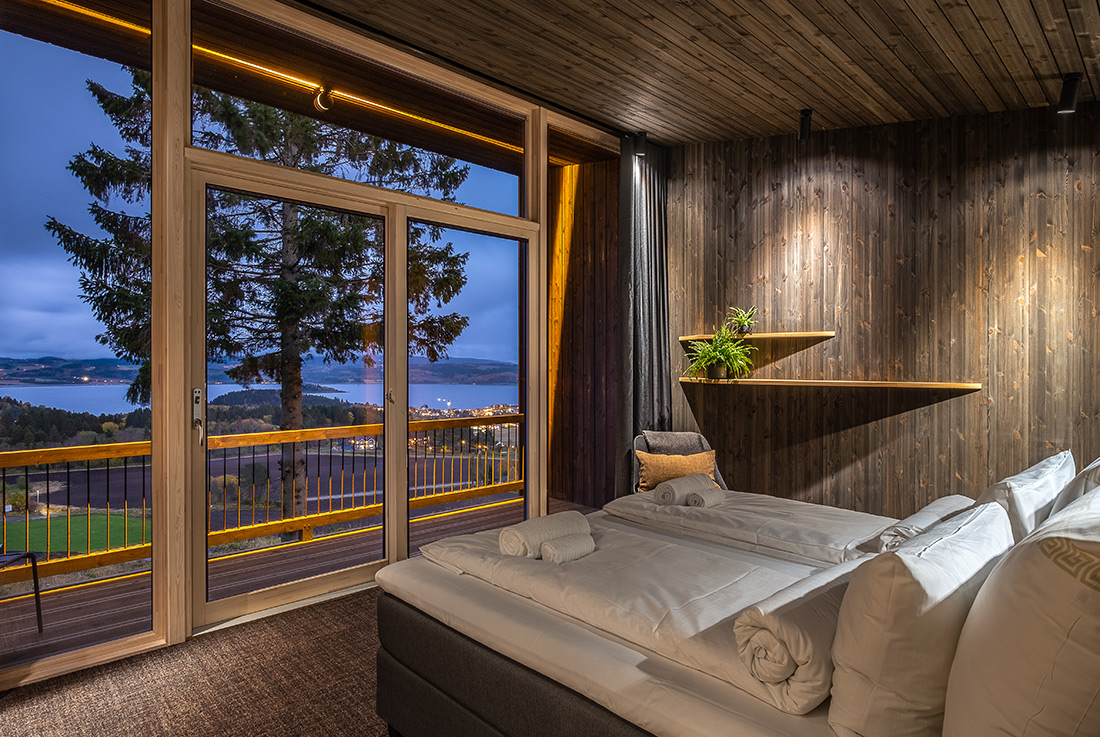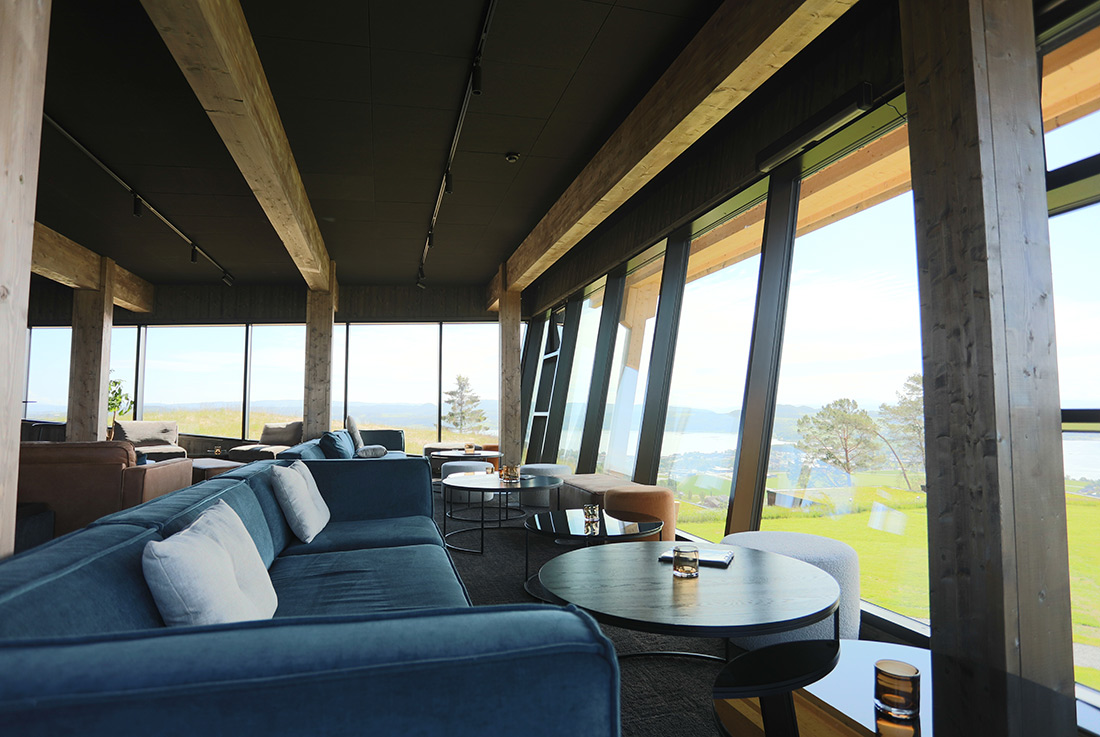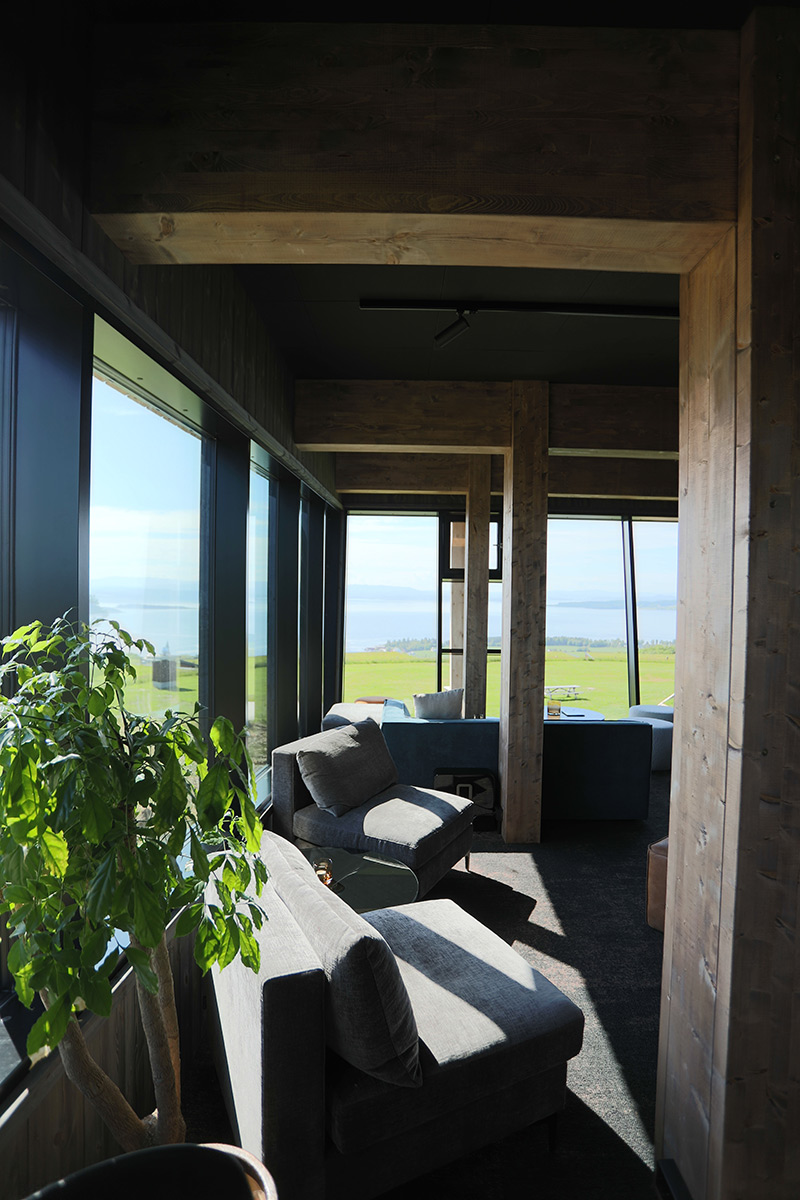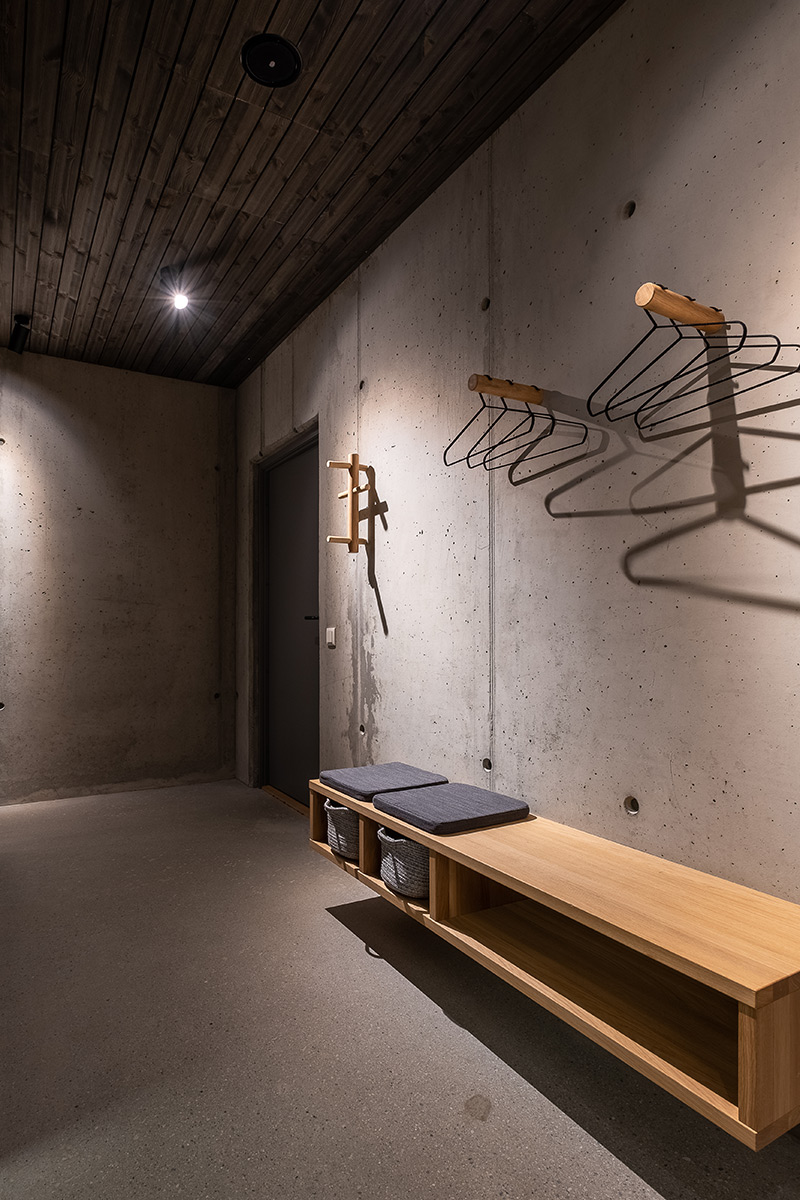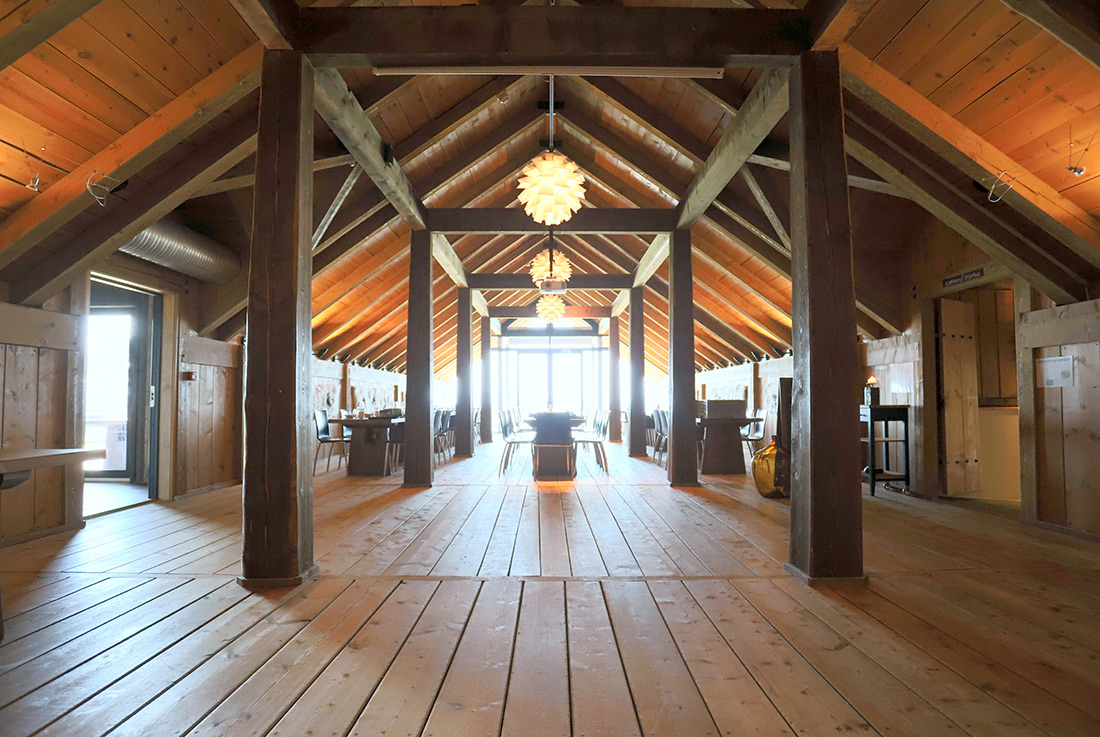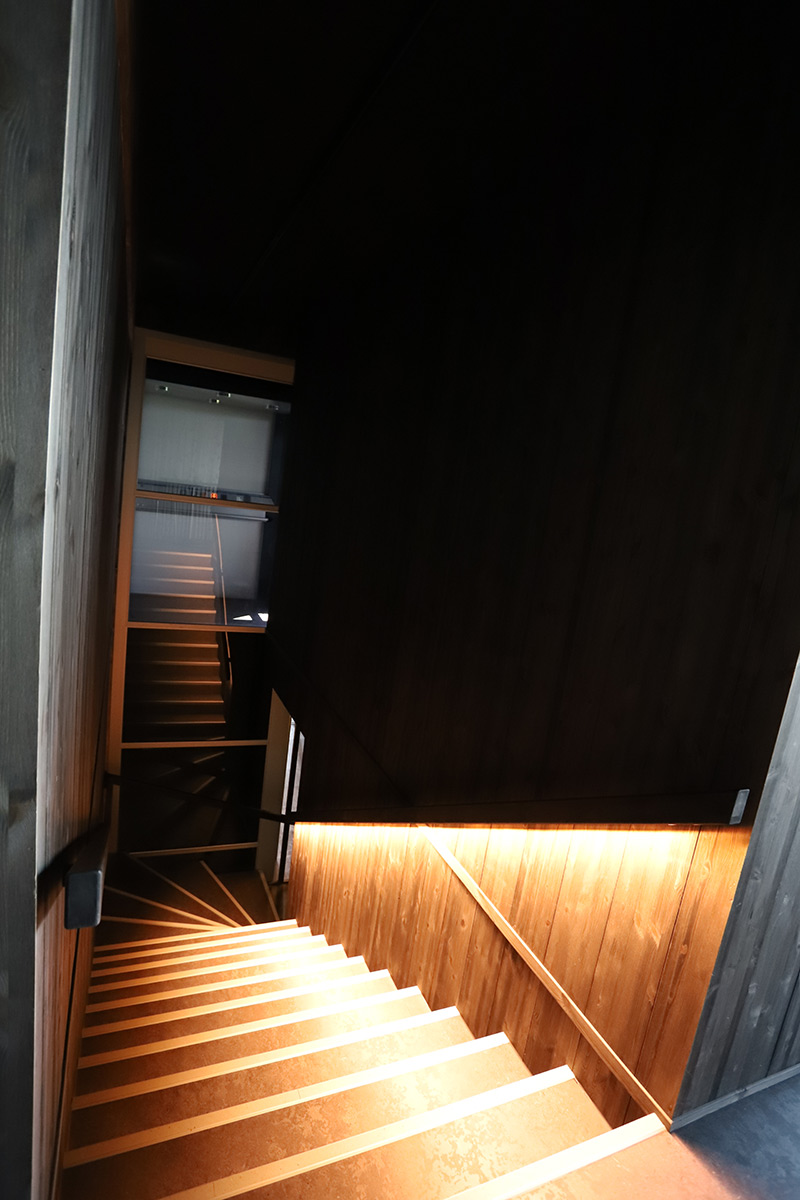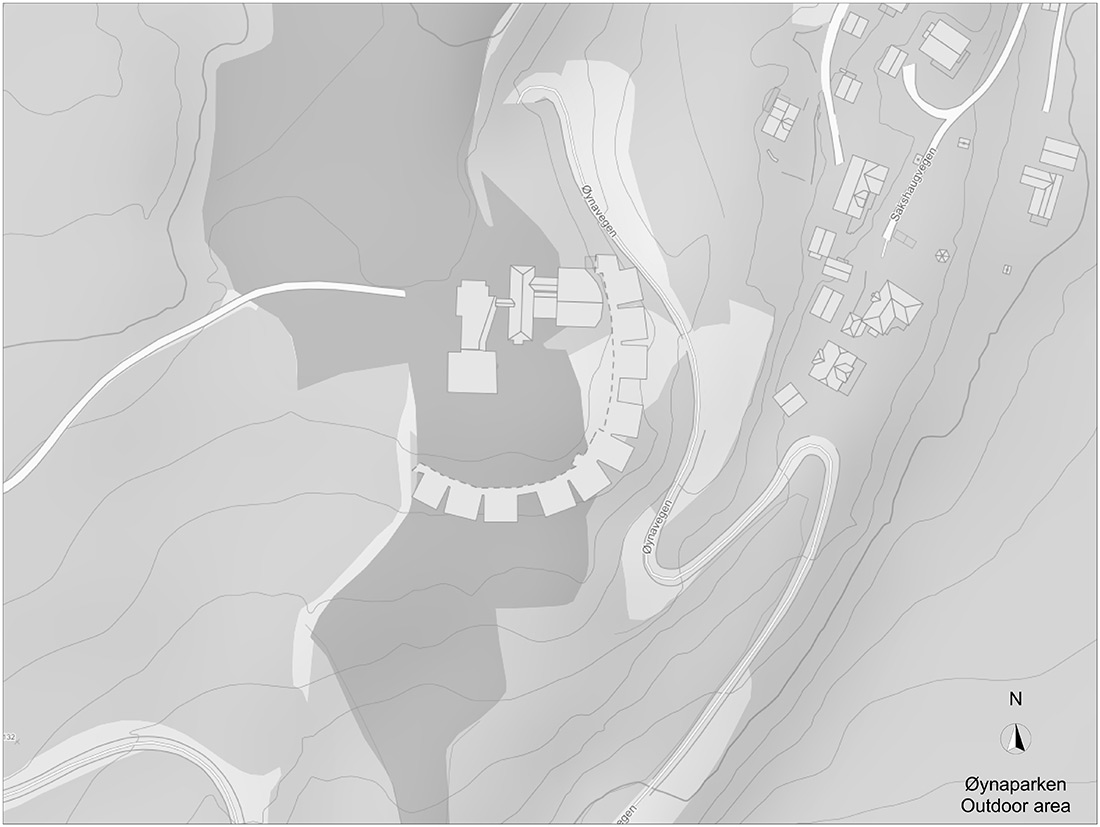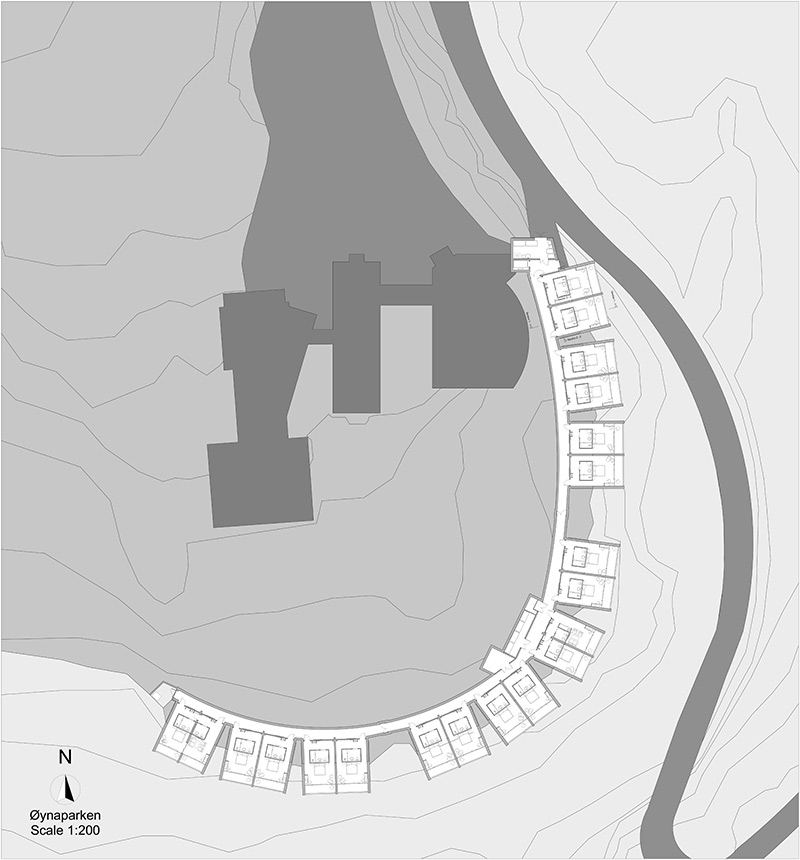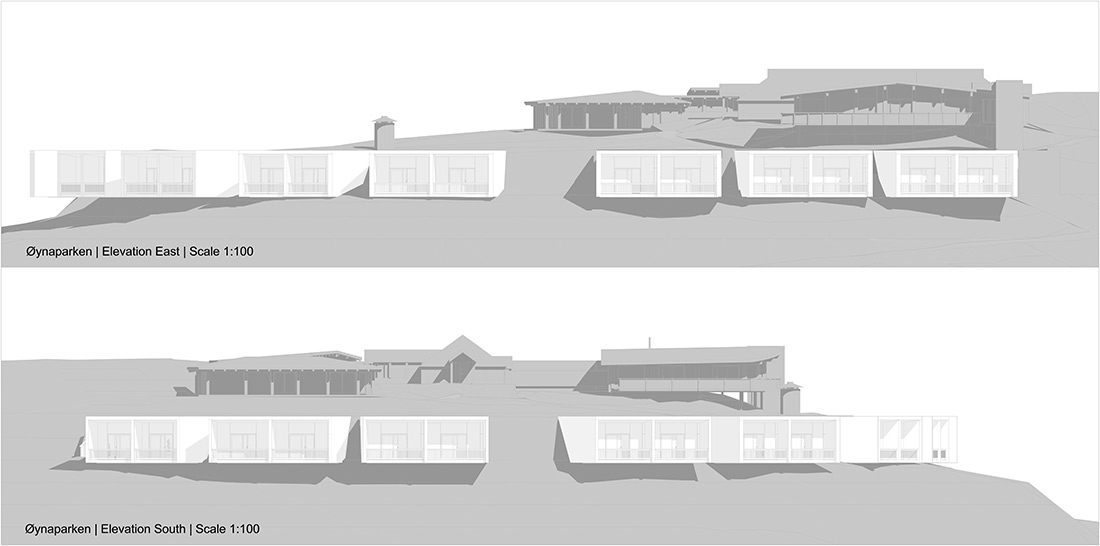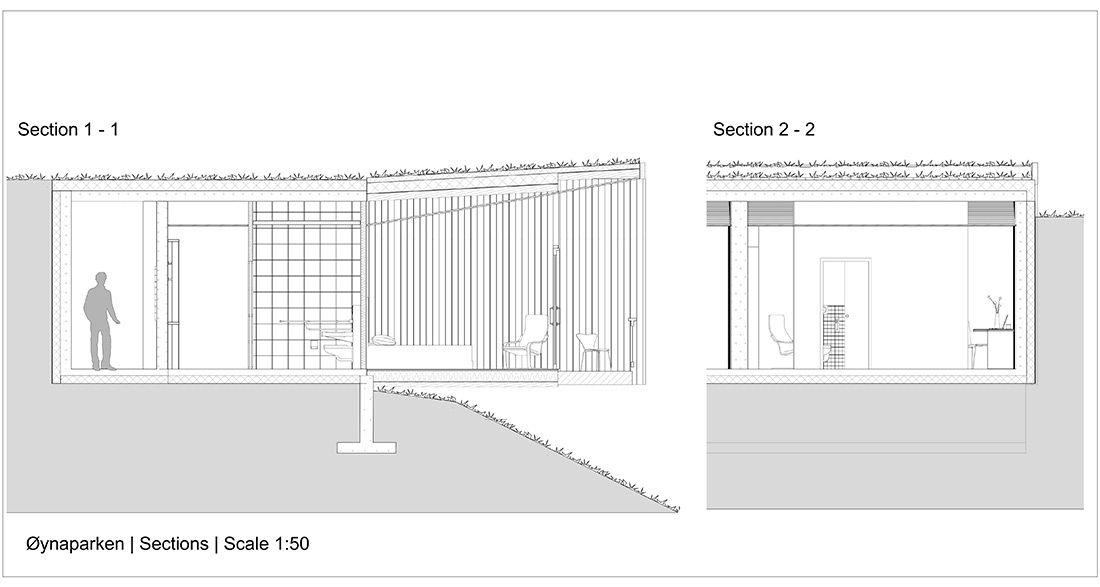 Credits
Architecture
Green Advisers AS; Joakim Dørum
Studio Strek AS; Hedda Skorem
Client
Øyna Parken AS
Year of completion
2020
Location
Inderøy, Norway
Total area
1.358 m2 extension of total 2.441 m2
Site area
4.924 m2
Photos
Håvard Nyeggen Løberg, Stokkan lys AS, Joakim Dørum
Project Partners
Hellvikhus Inderøy AS, Farbu & Gausen AS, Gran & Ekran AS, Hamstad AS, Jule industrier AS, NTE AS, Stokkan lys AS, Fosseng treindustri AS, Local store Jysk, Norsk limtre AS, Sofacompany AS, Classic living, Bohus AS, Finn.no, Gerfloor and EGE carpets, Grohe Tapwell, Scarabeo, Geberit
Related posts
Powered by