Nomago company was created by merging established Slovenian transport companies with most modern travel and mobility services. A new start required a new office space that materializes the company's vision to combine long-standing experience with innovative start-up energy.
A fluid space is created within an existing building of semi-circular shape. Various comfortable working ambiences are continuously intertwined to encourage effective communication and fruitful collaboration. Bold and playful design stimulates creativity and employee`s satisfaction to enhance ethereal and tangible productivity.
Central open space gradually closes along the perimeter, into separate offices and meeting rooms. The balance between open and closed spaces is achieved by a soft continuous surface, creating specific spatial atmospheres, varying in a degree of privacy. Ergonomically designed officescape makes employees feel at home, relaxed and comfortable.
Journey along the dynamic spatial surface is full of little surprises. As you would find yourself under the tree canopy at the beautiful beach, discover a secret entrance to the unexplored cave or having a chat with a new friend at the terraces of an exotic hillside.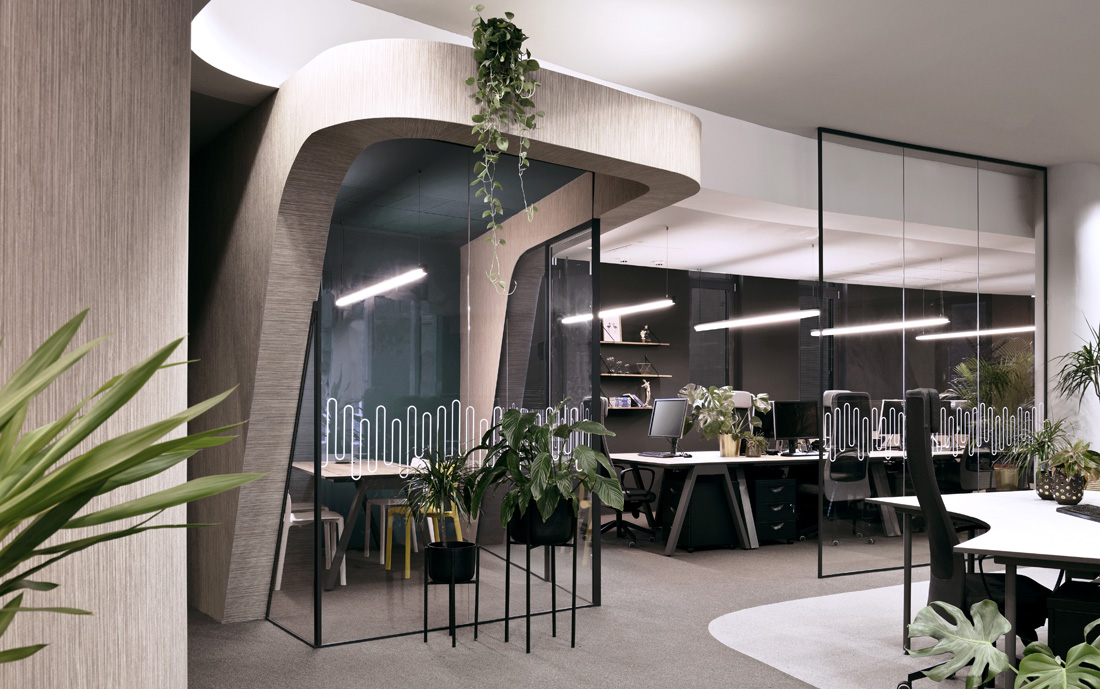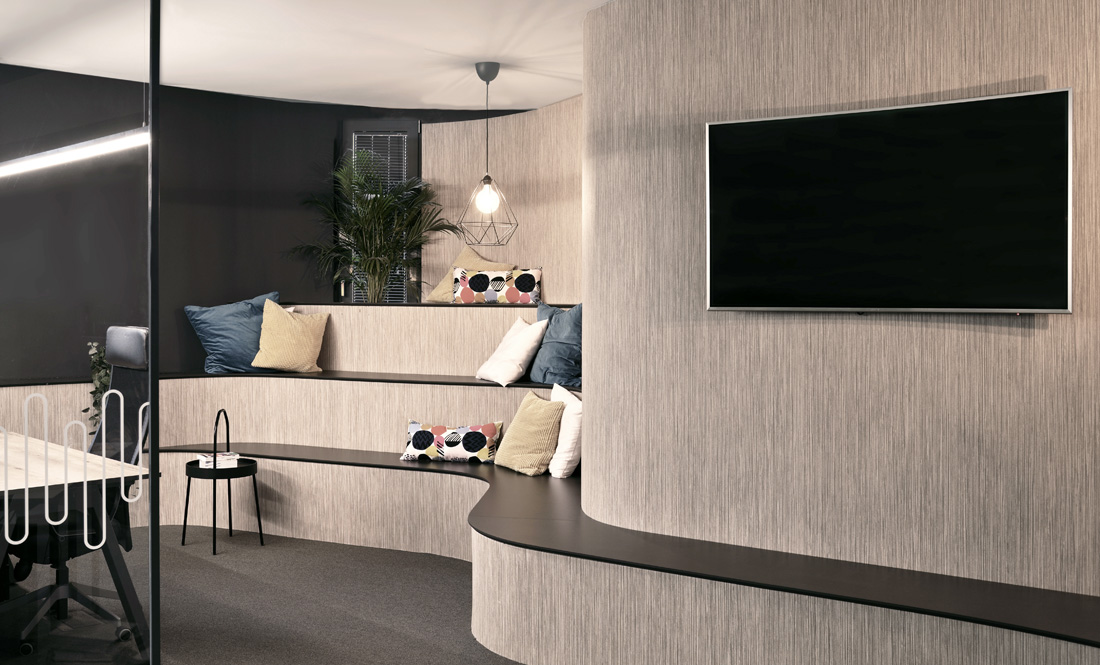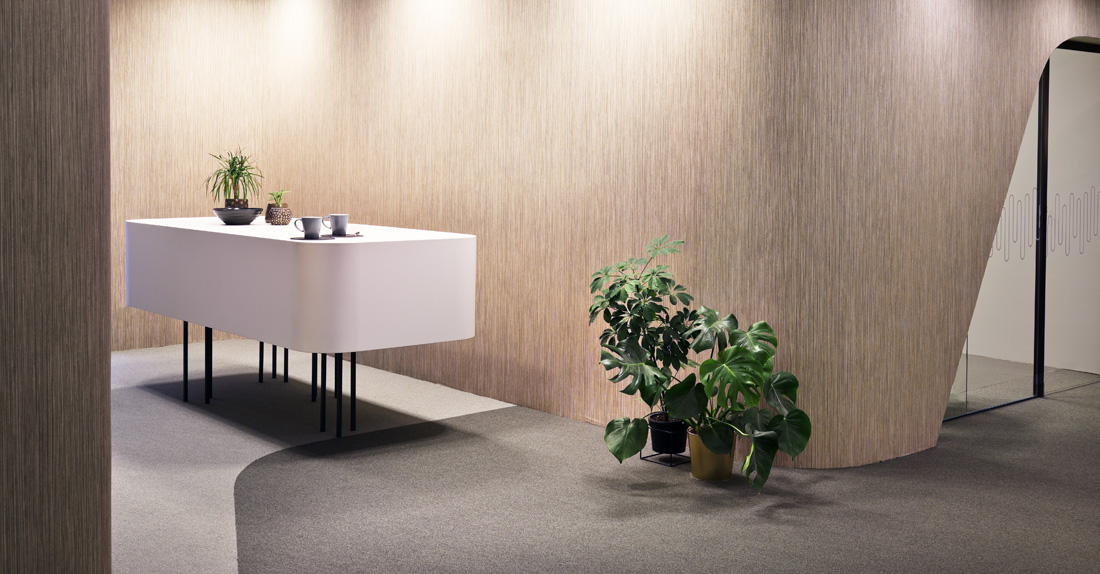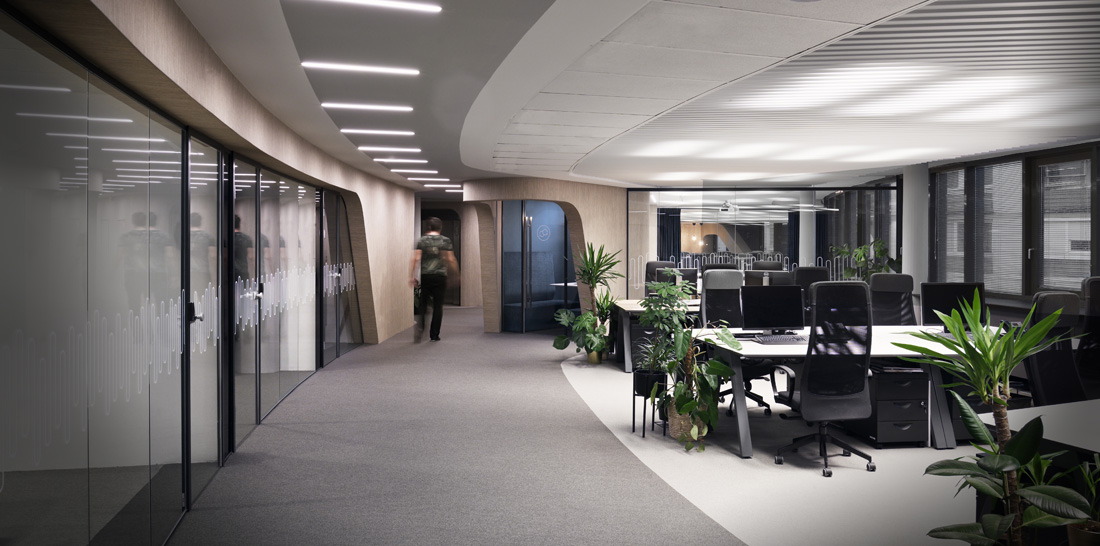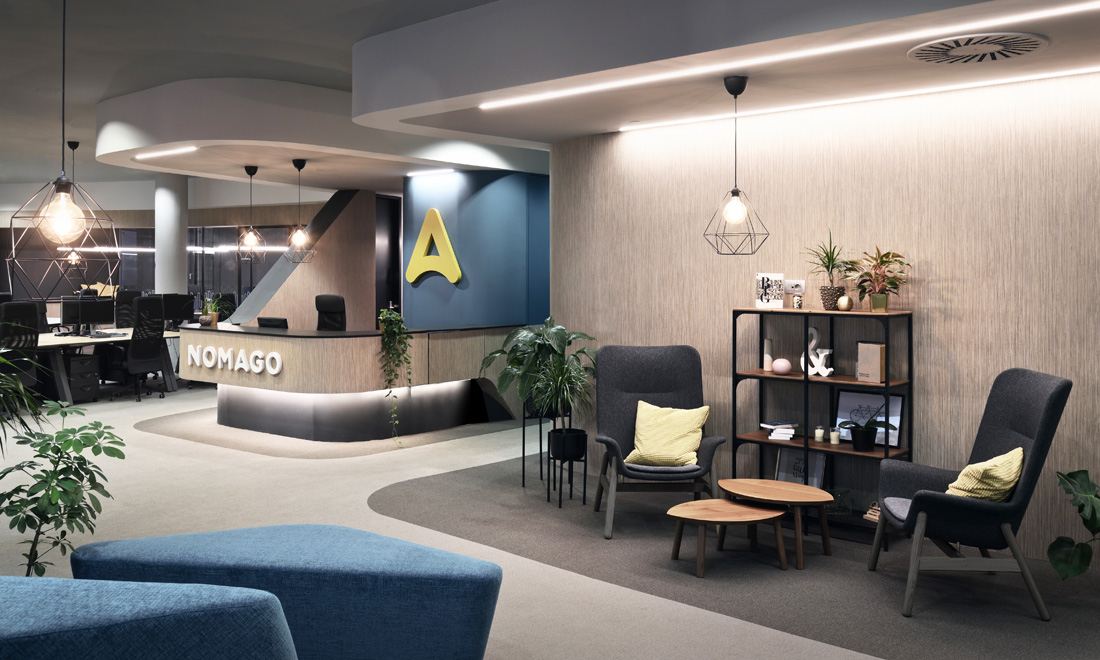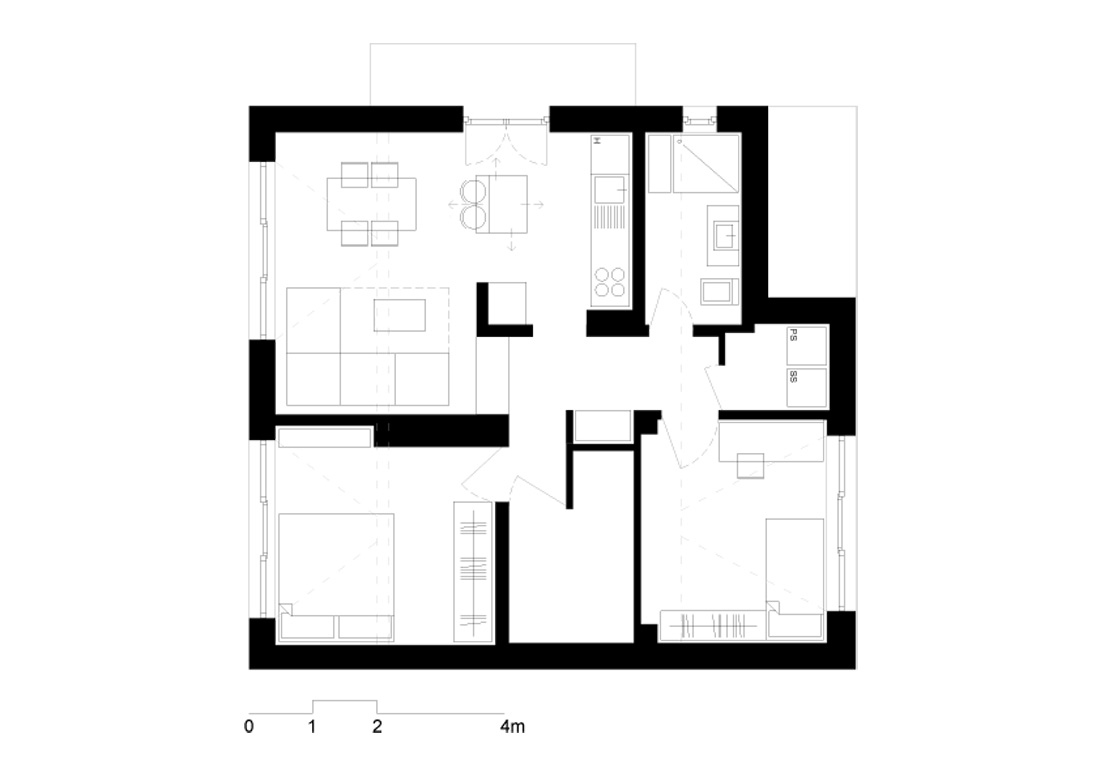 Credits
Autors
MCA – Miha Čebulj Arhitektura; Miha Čebulj
Client
Nomago
Year of completion
2019
Location
Ljubljana, Slovenia
Total area
750 m2
Photos
Miran Kambič
Related posts
Powered by