As the architect travels across the picturesque knolls of Slovenija's Dolenjska region, his journey starts and finishes with an evaluation of the present. The views of Zaplaz – a pilgrimage center above the town of Čatež, are all framed by rounded shapes of the hilly landscape. The spots where the soft hills and valleys meet are accentuated by two churches and three steeples. The factory, which sprouted at the edge of the village in the 1980s, stands as the main generator of social life for the wider area.
A precast concrete slab entry/administration hall, by itself forms a charming passe-partout to the emerging complex. Extending an invitation to the visitor, it is its ambition to bring the massive structure of the factory into a scale the individual still perceives as tolerable in relation to its environment, both built and natural. The new factory extension is fully sunk into the terrain, with the publicly-accessible plaza in front of the showroom linking the existing and the new entrance, thereby creating a field of transition, where the existing structure is submerged into the new.
The new building is formed by the subtraction of volumes. At the point of contact with the existing building, its predominantly concrete facade dematerializes into steel slats.
The company philosophy of the client – TEM Čatež, is founded on the value of quality interpersonal relationships. Therefore its owners are committed to building an environment that enables the holistic well-being of the individual, and which in turn, is shown in the extraordinary business accomplishments.
Their new work environment shows how even a utilitarian factory building can grow into an environment made to human measure.
What makes this project one-of-a-kind?
The factory, which stands out in a prominent village environment, is not large in terms of size, but because of the will of the owners to fully trust the architect that industrial architecture can also be designed in such a way that it respects the environment and is made to human measure.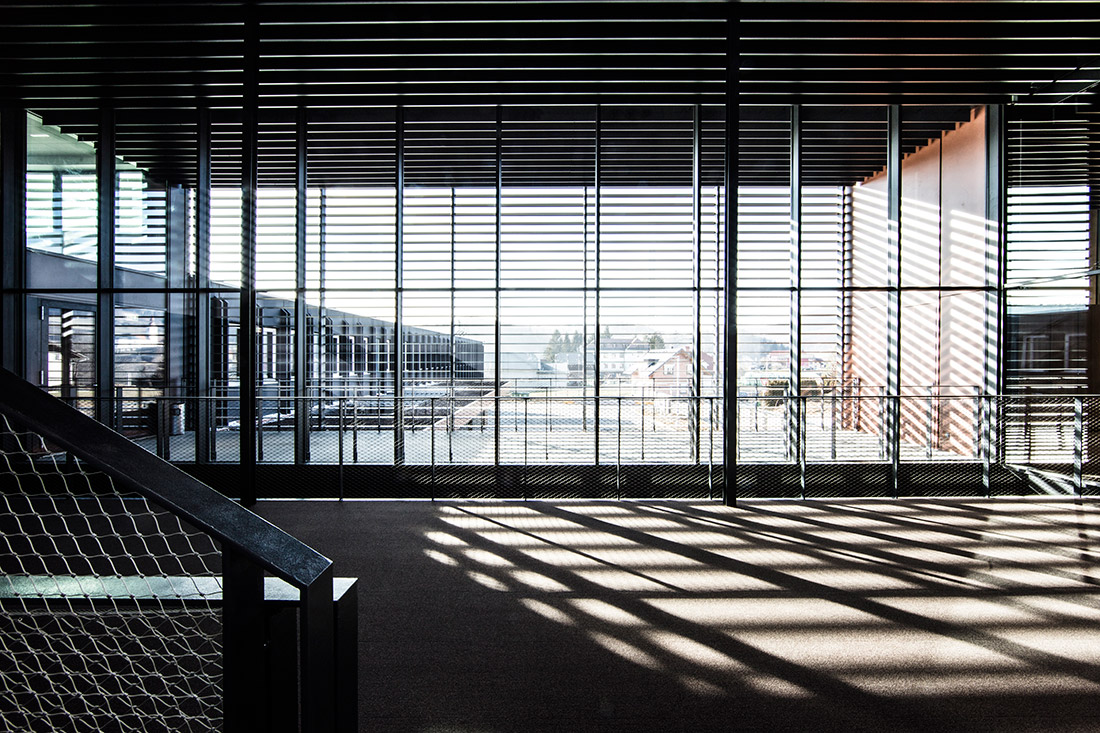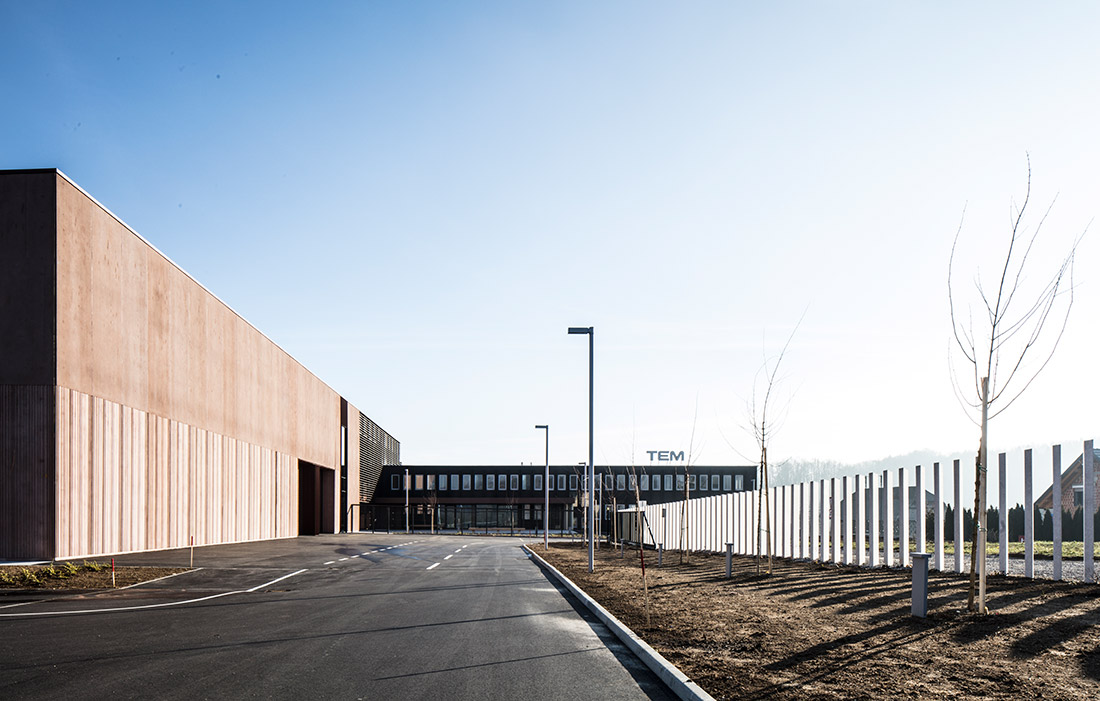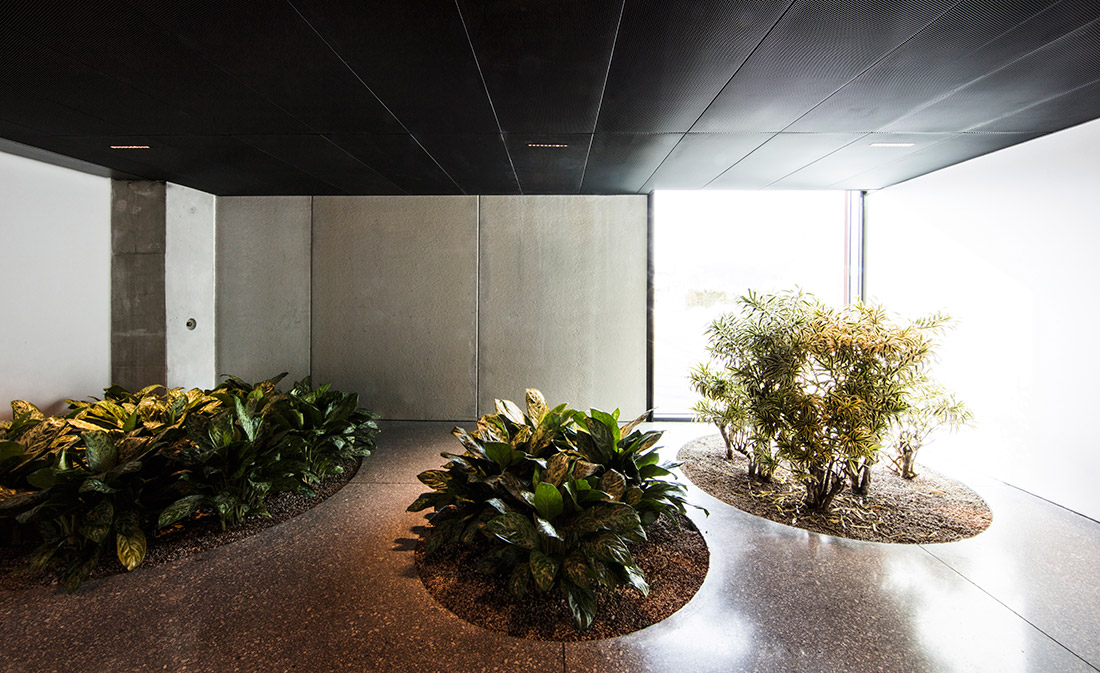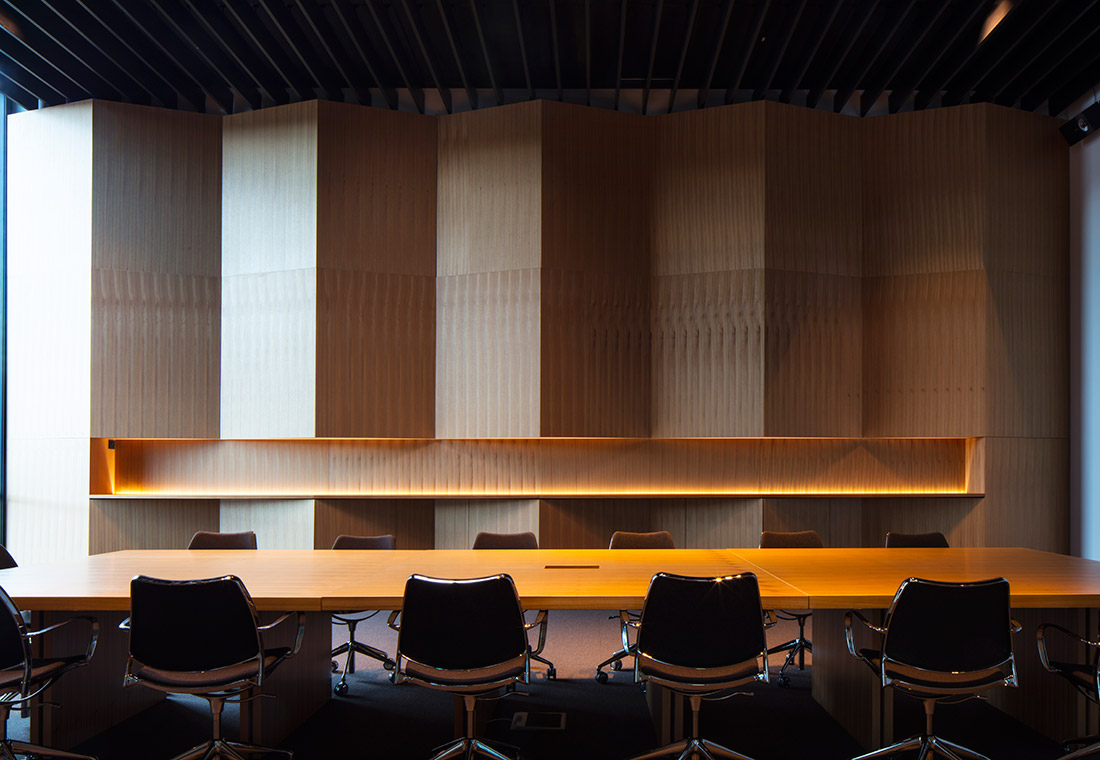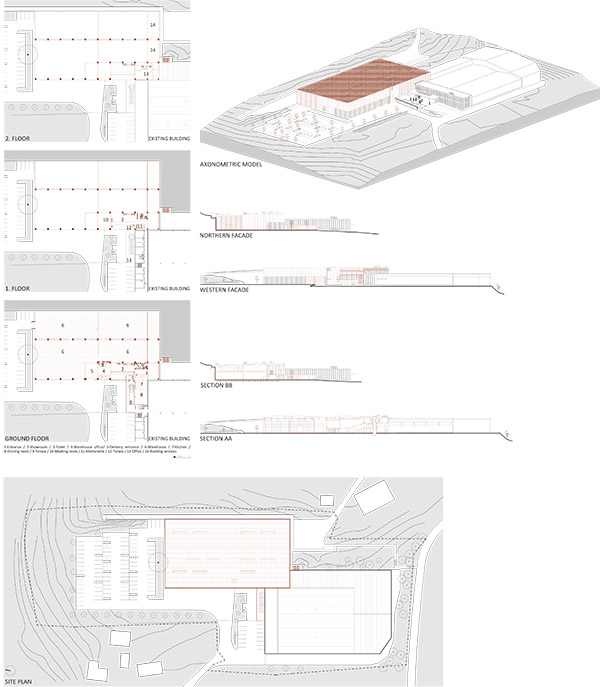 Credits
Architecture
Blaž Budja, Rok Jereb, Nina Majoranc; Jereb in Budja arhitekti
Landscape architecture
dr. Dušan Stupar; Krajinaris
Client
TEM Čatež d.d.
Year of completion
2018
Location
Čatež, Slovenia
Total area
3.800 m2
Site area
18.000 m2
Photos
Blaž Budja
Related posts
Powered by