Inspiration:
The collection is inspired by a travel to South Africa where the designer discovers the breathtaking beauty of the nature in Cape Town and Cape of Good Hope, the picturesque port of Hout Bay and the bright colors of Bo Kaap. Going back, she takes some original South African textiles with her, containing the typical wax printed naïve, stylized floral and geometrical drawings in strong color contrasts. Back in Bulgaria, she decides to mix them with hand-woven and embroidered textiles: aprons, tablecloths, pillows, ribbons with the typical Bulgarian national folklore motifs she inherited from her grandmother. The author´s designer jewelry is made in accordance to the designer´s outfits by jeweler Velislava Bozhinova.
Materials and techniques:
The first part of the collection consists of dresses based on the designer´s own modeling technique. They combine the original African fabrics with draped parts of authentic knitted, woven or embroidered Bulgarian textiles, as well as additional materials such as leather, stripes, pleats etc. The second part contains dresses made of especially designed author´s patterns created by Bulgarian textile designer Dinka Kasabova, printed on cotton fabrics. Inspirational photos from iconic landscapes in South Africa form the background of the pattern, and the motifs intertwine floral African with stylized Bulgarian geometric folklore motifs. Macro images alternate with micro-ones, there are strong enlargements of one motif, decays in a small pattern and repetitions.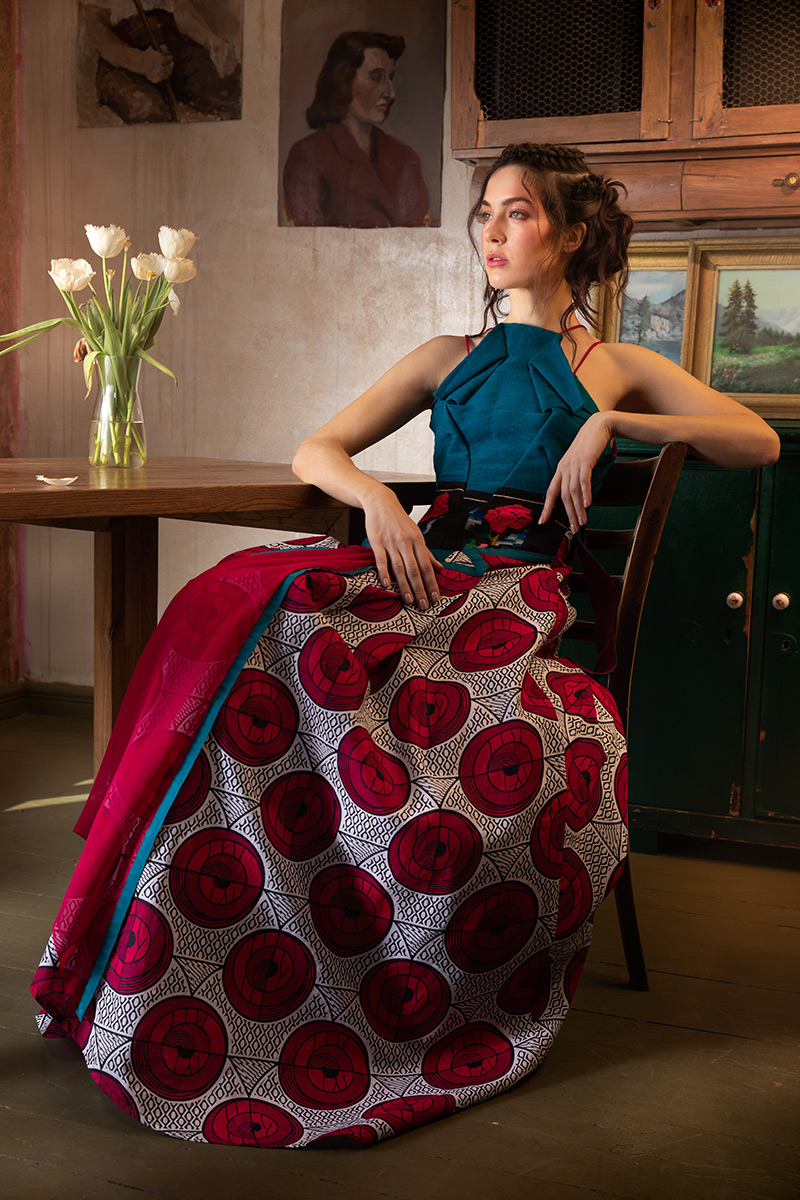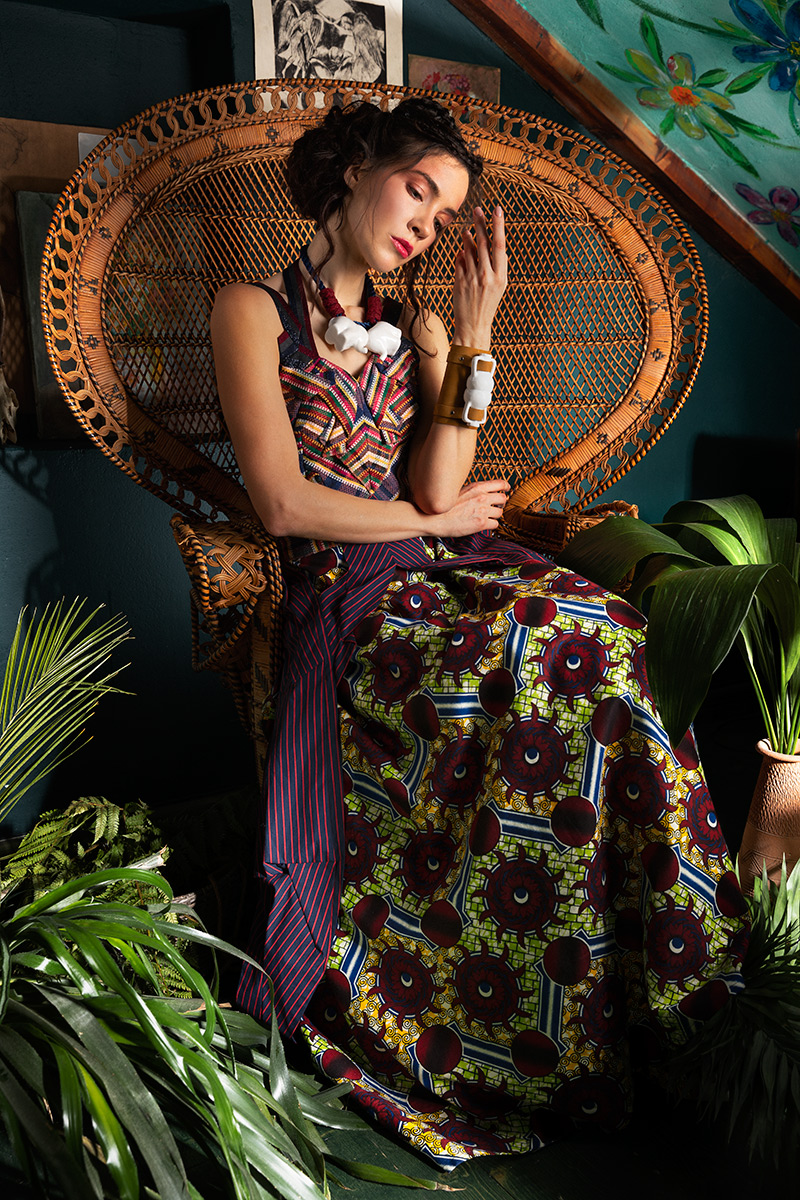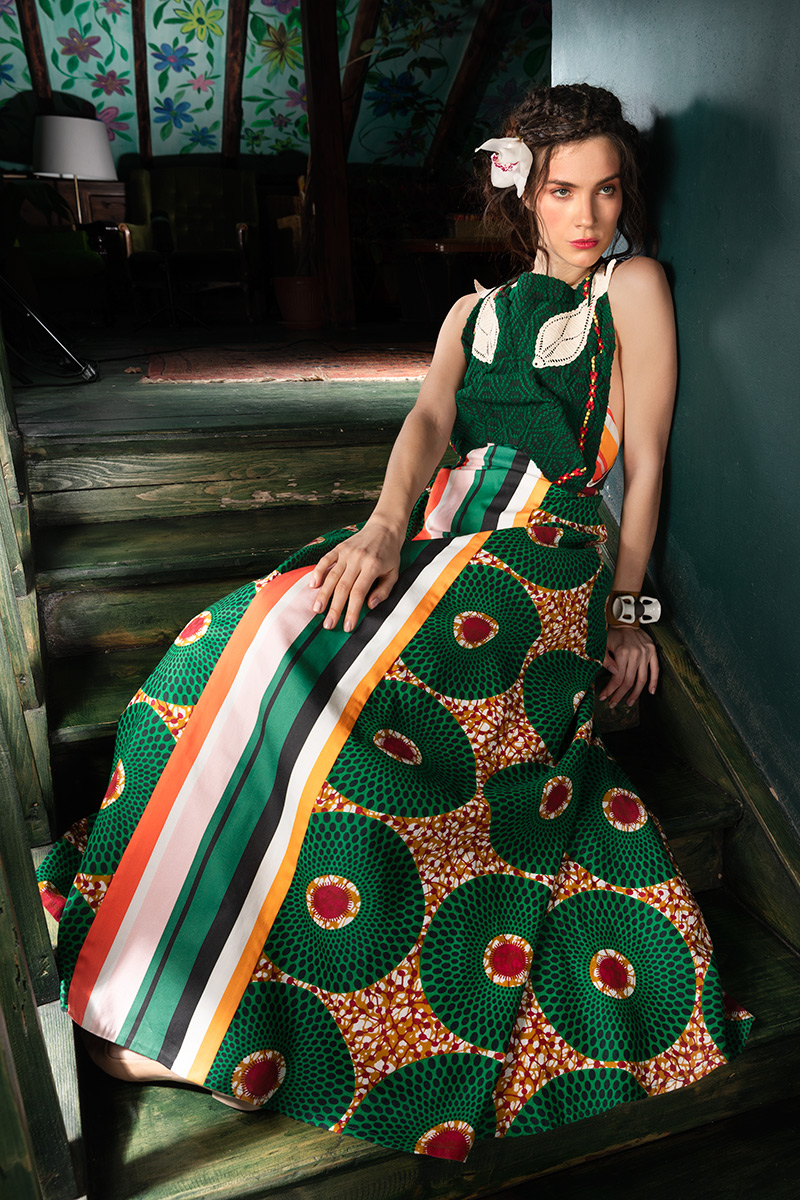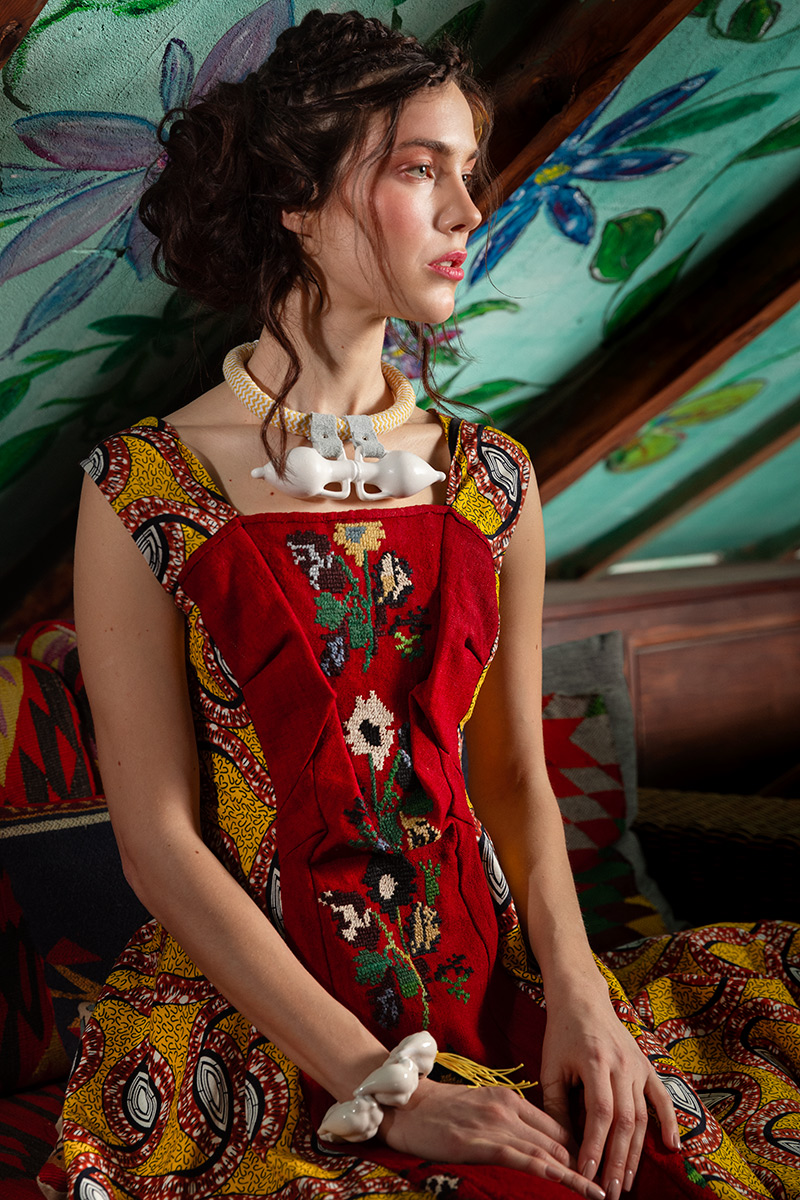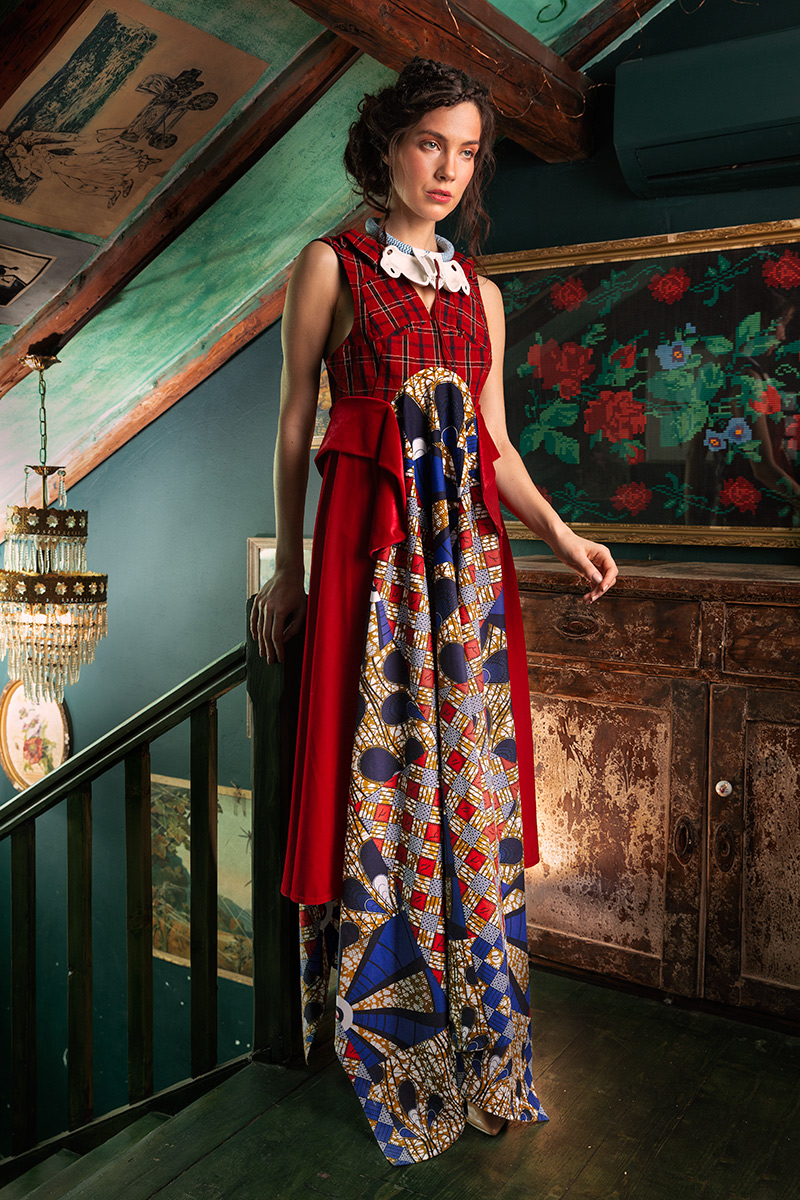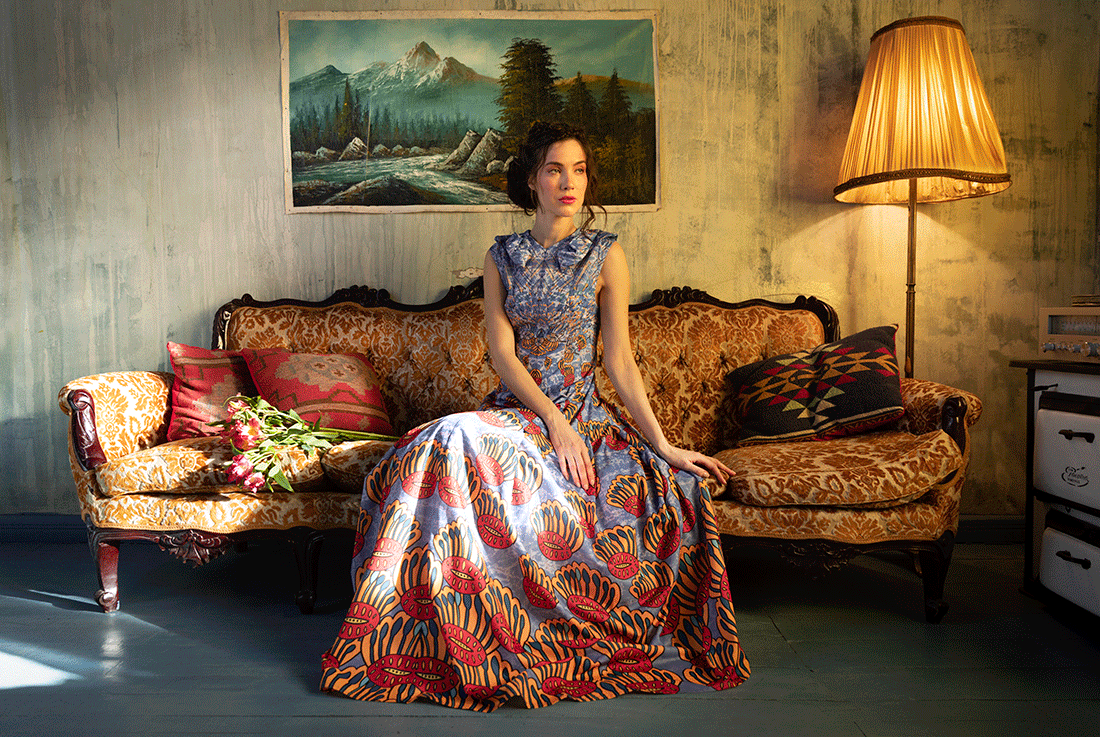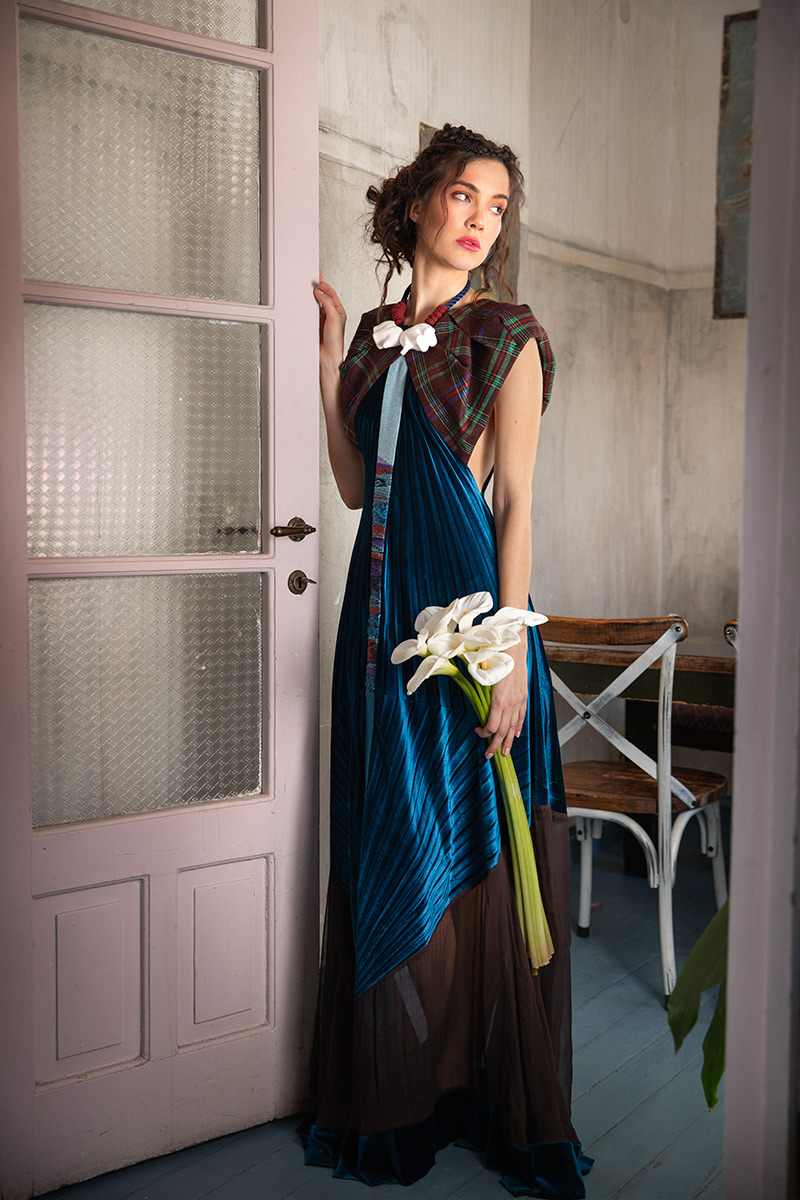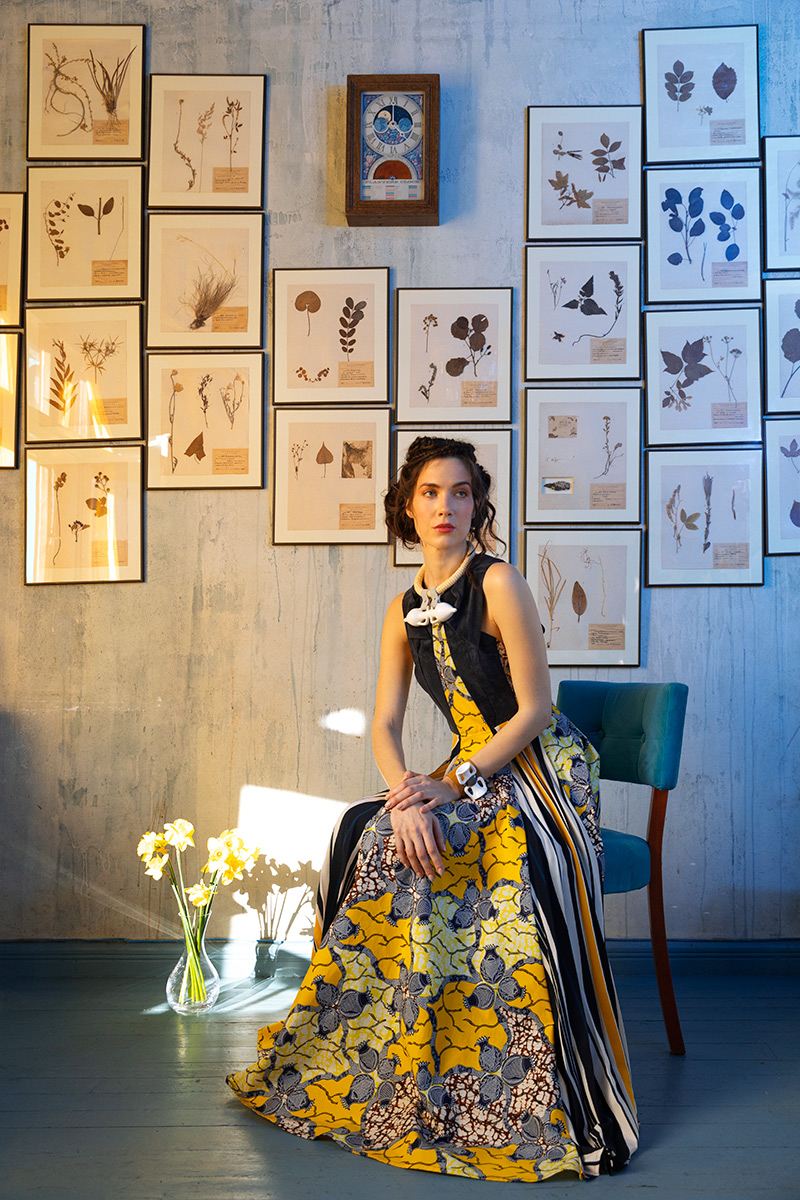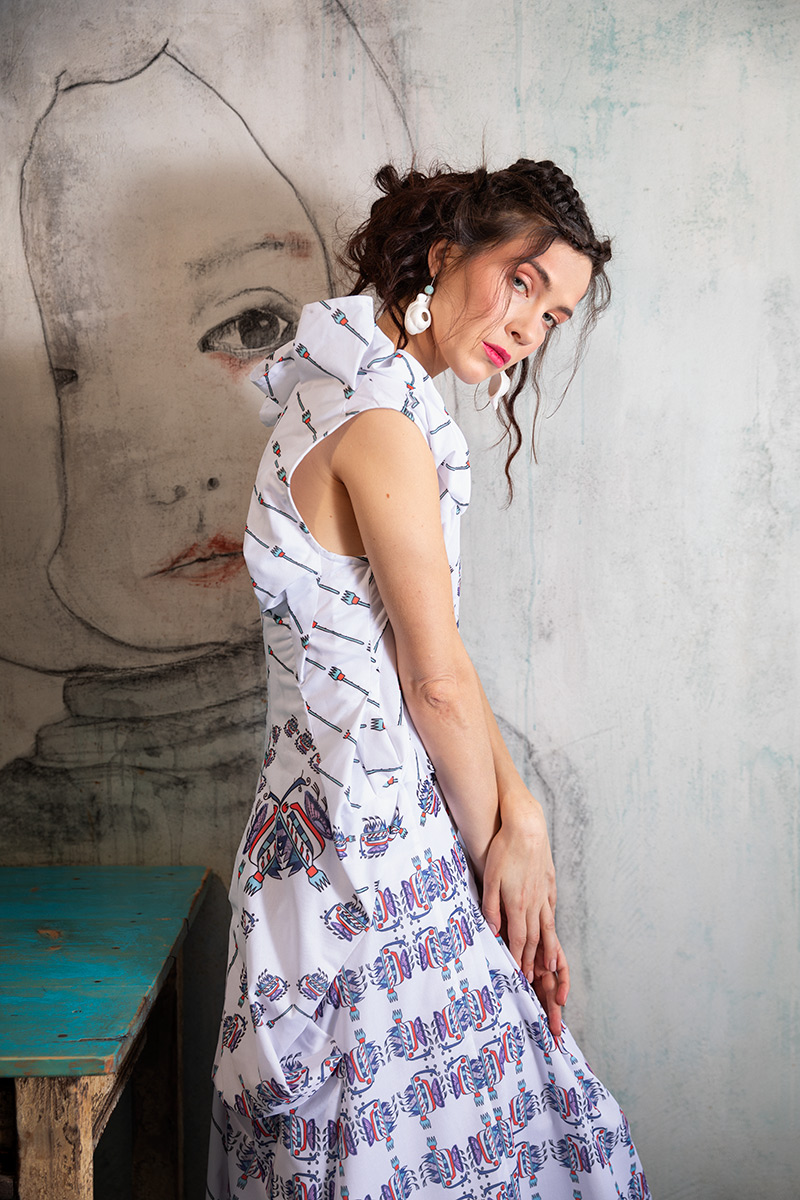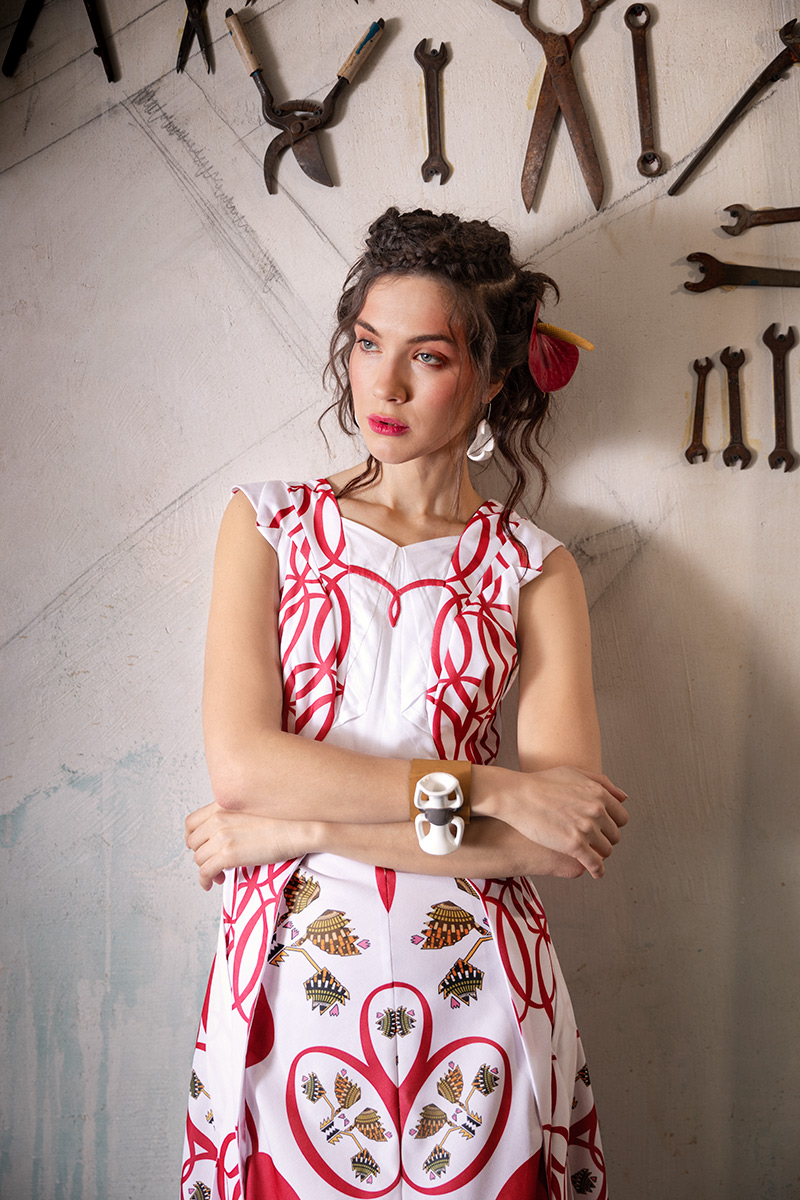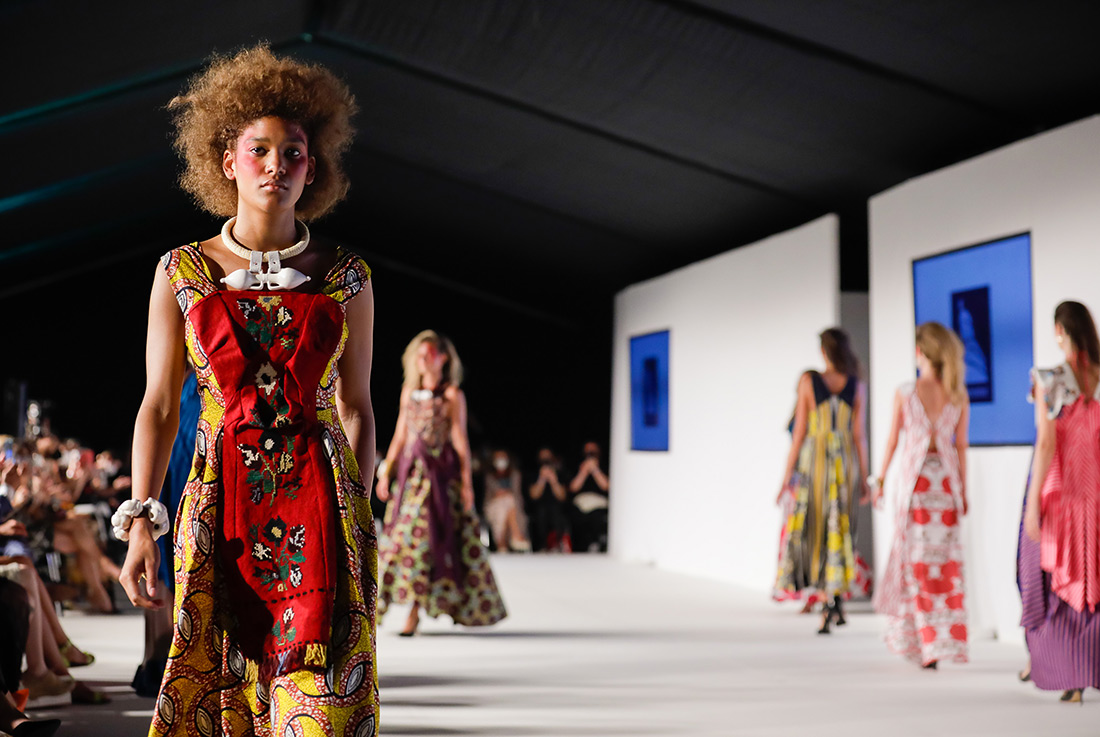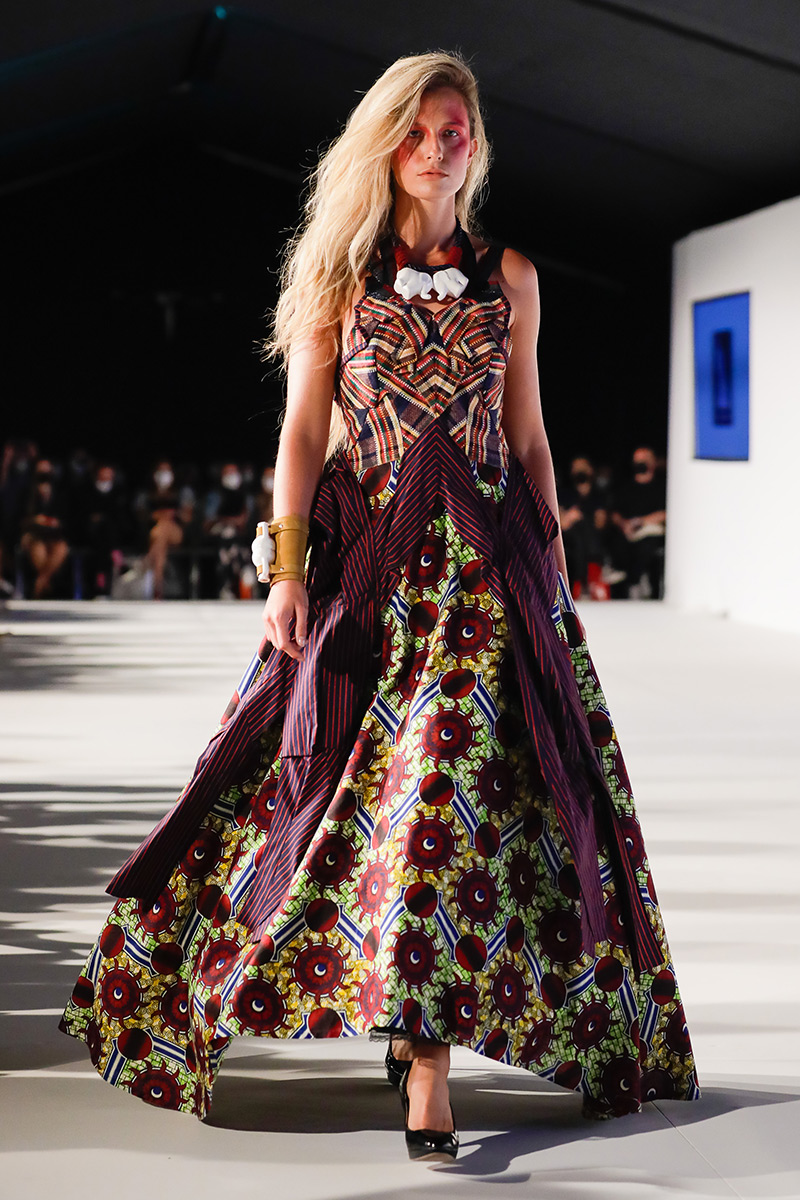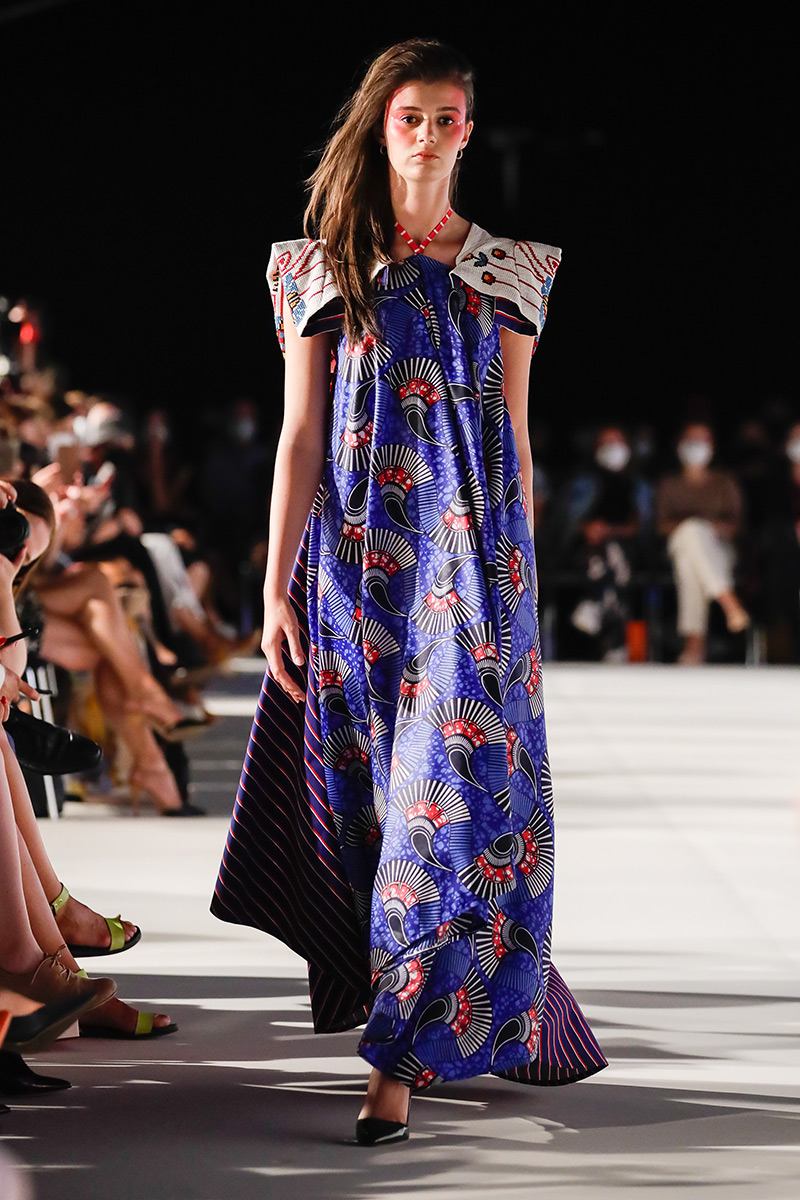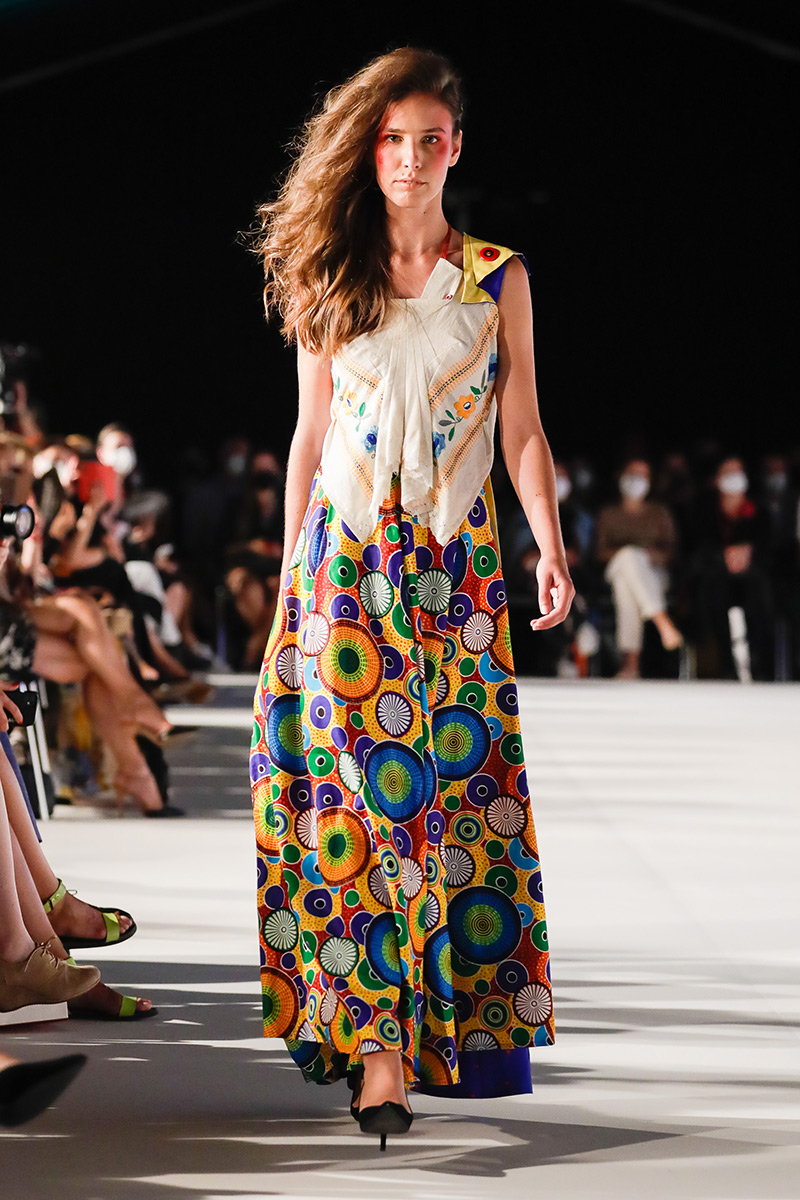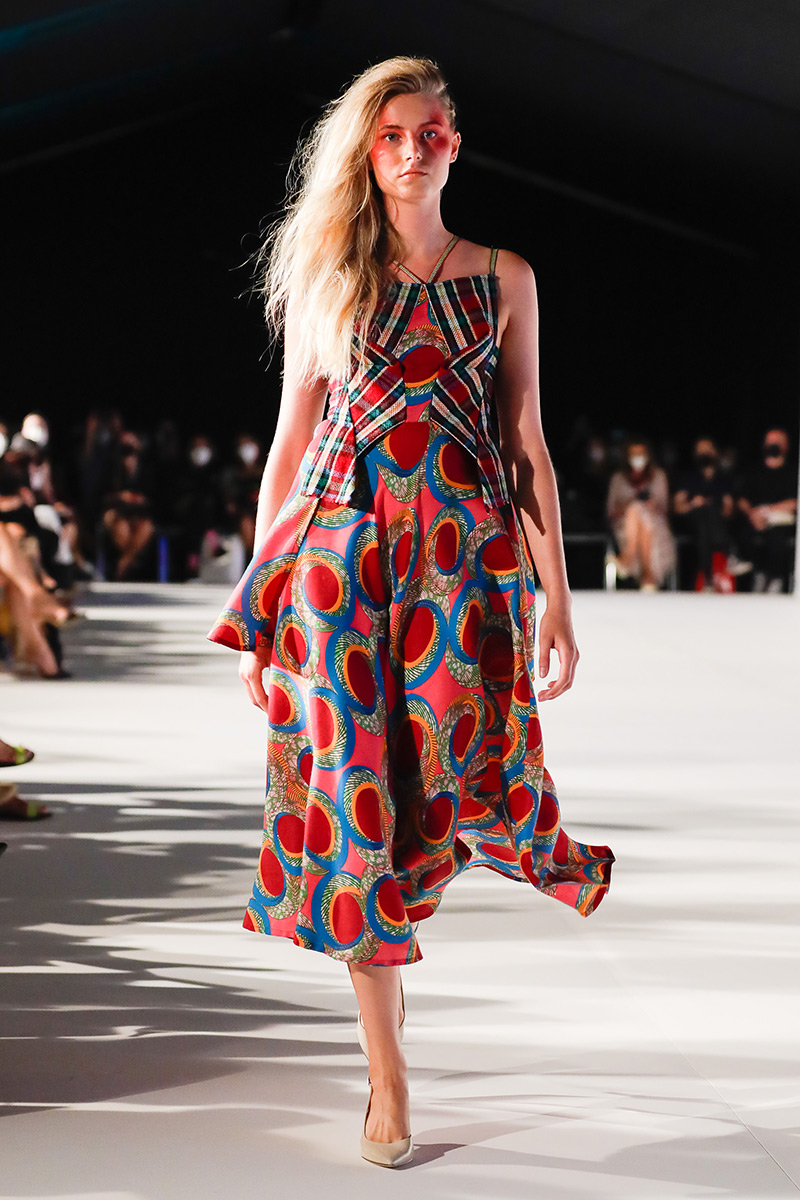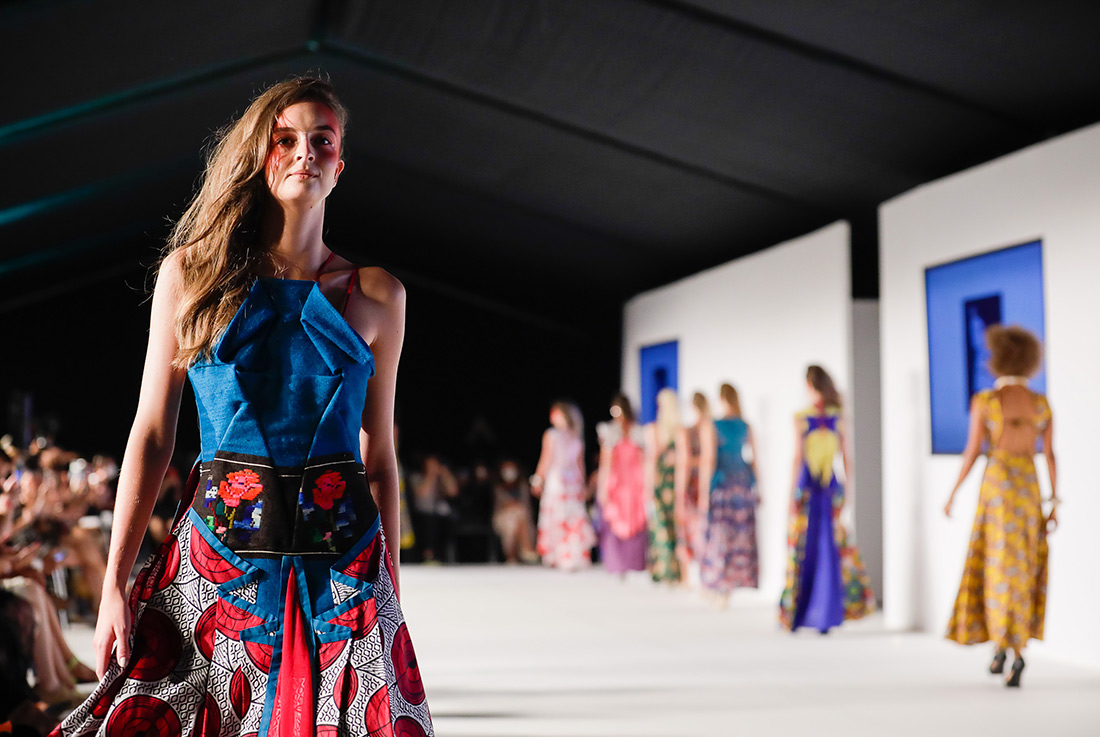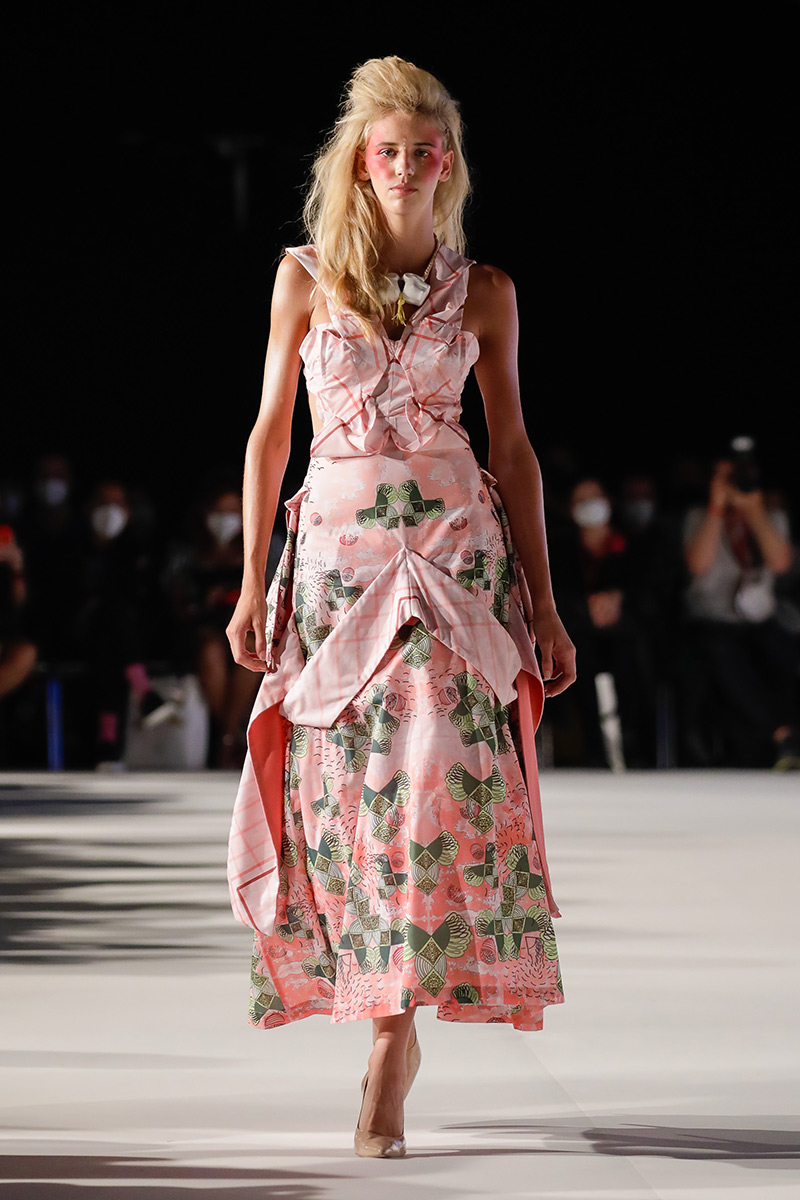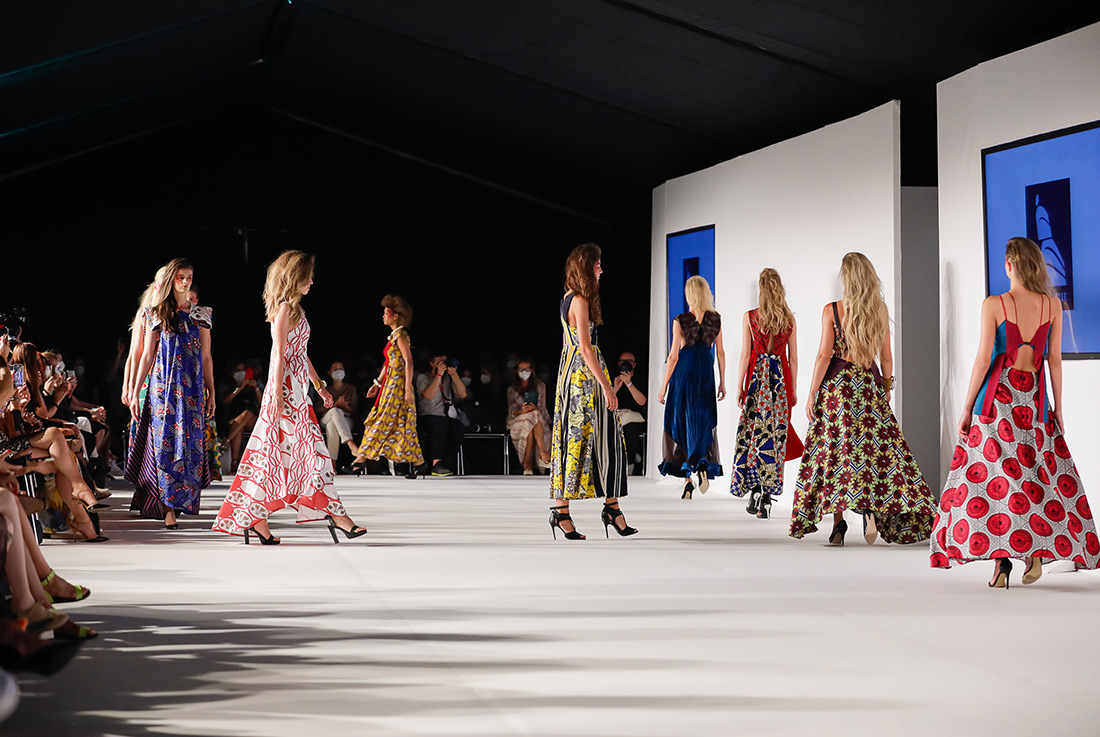 Credits
Collection or creation
CULTURE CLASH
Brand
NELMIT
Designer and / or studio
Neli Mitewa / NELMIT
Year of production
2020-2021
Designer's country of origin
Bulgaria
Country of brand origin
Bulgaria
Photography
Minko Minev, Thomas Lerch (MQ Vienna Fashion Week)
Related posts
Powered by