At Moya, bright installations, bold signs and articulated construction design a place where lights, colors and abstract geometries express an intensely creative compositional language, that recurs within a more essential container. The interior design is developed according to a material, sensorial and chromatic narrative, divided into diverse environments to involve and amplify perception. The elegant dining rooms, distributed on two floors, are distinguished by a sophisticated tale, that contrasts the deep tones of the coverings with crystal elements and luminous features. Softly diffused light emerges as a distinctive sign, shining through the several custom-made fittings, to amplify the visual experience. Backlit surfaces, diffused projection and recessed lighting mix with the wooden and velvety coatings, as well as with the ceramic and glass coverings, for a fluid sensation. The architectural reconfiguration of the former building is highlighted by the facade design. A sequence of underlining accents brought by luminous elements identifies the volumes, while oversized windows make the interior space permeable to the view.
What makes this project one-of-a-kind?
The design concept is defined by the tremendous impact of the entrance volume, in which a sinuous vertical light installation dominates the space, developing at full double height, reflecting itself infinitely through the dark mirrors of the wall panelling.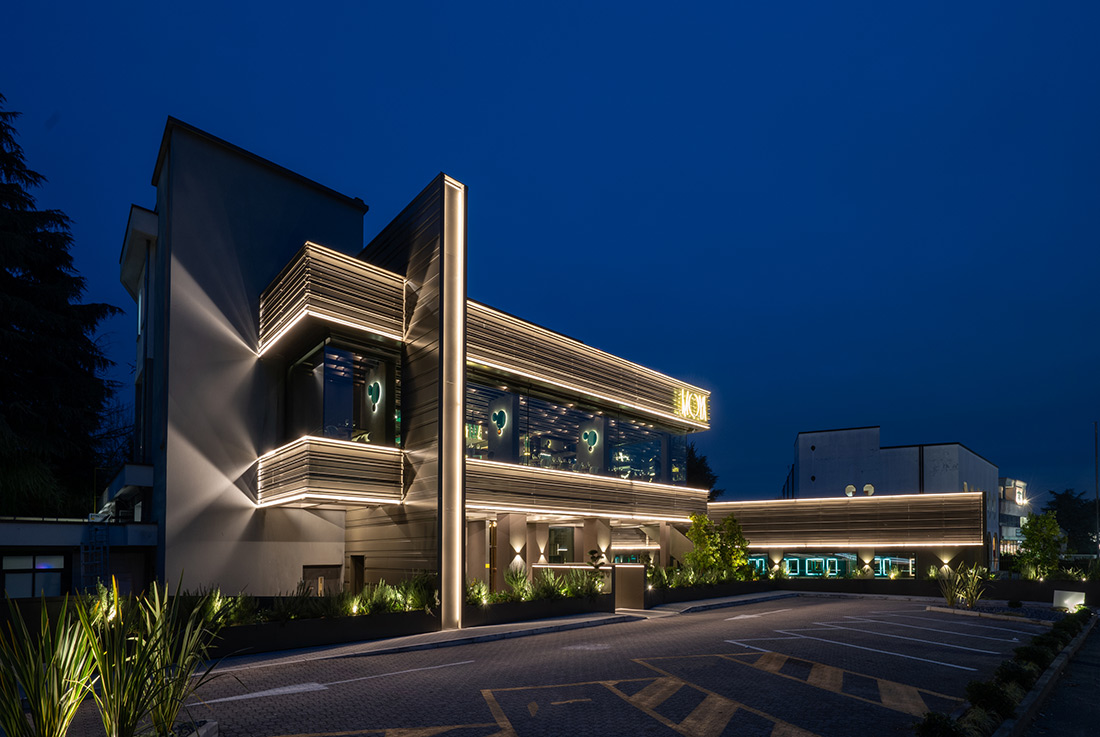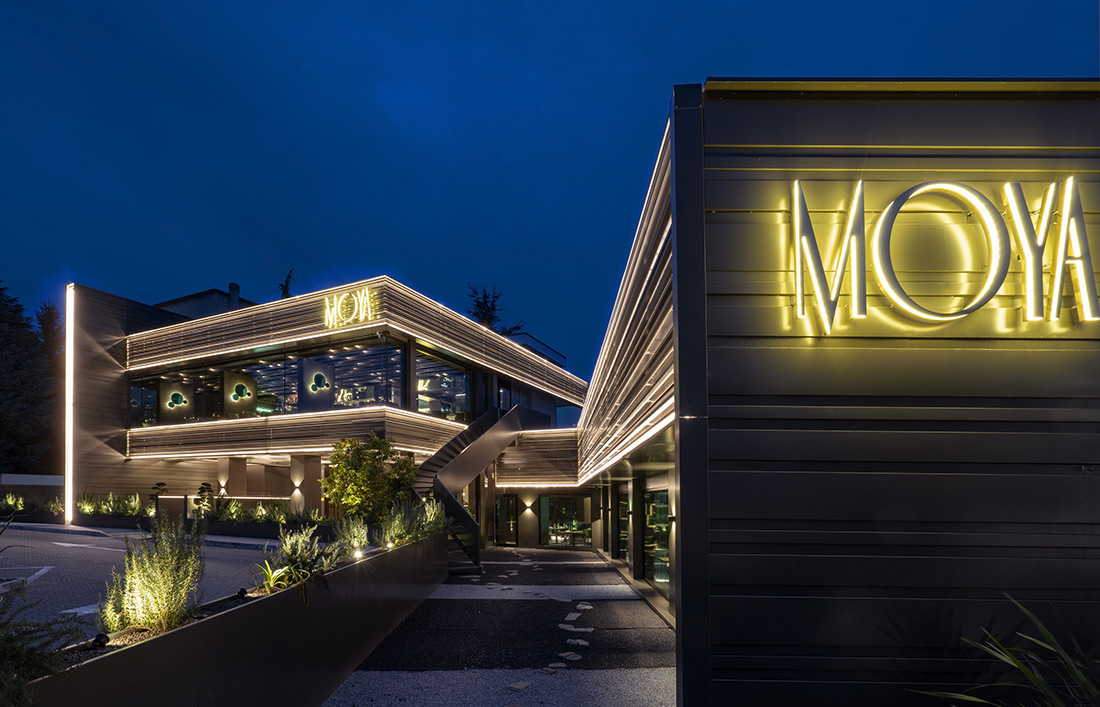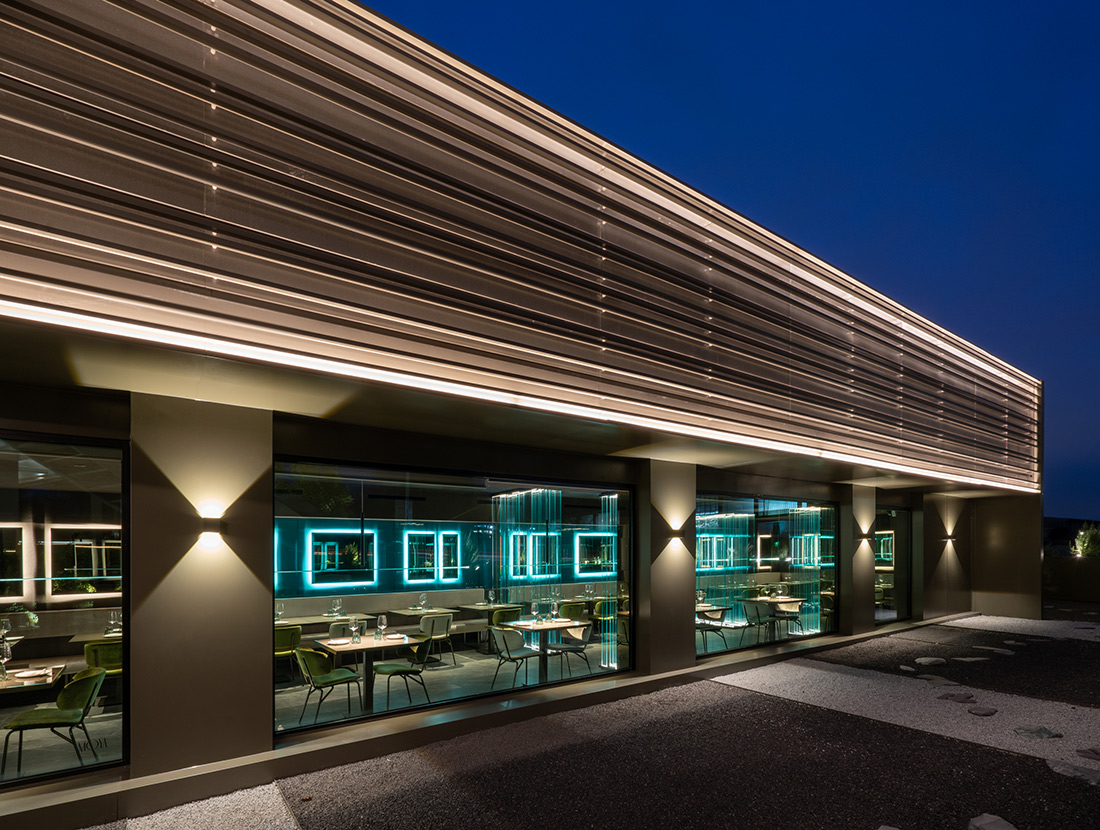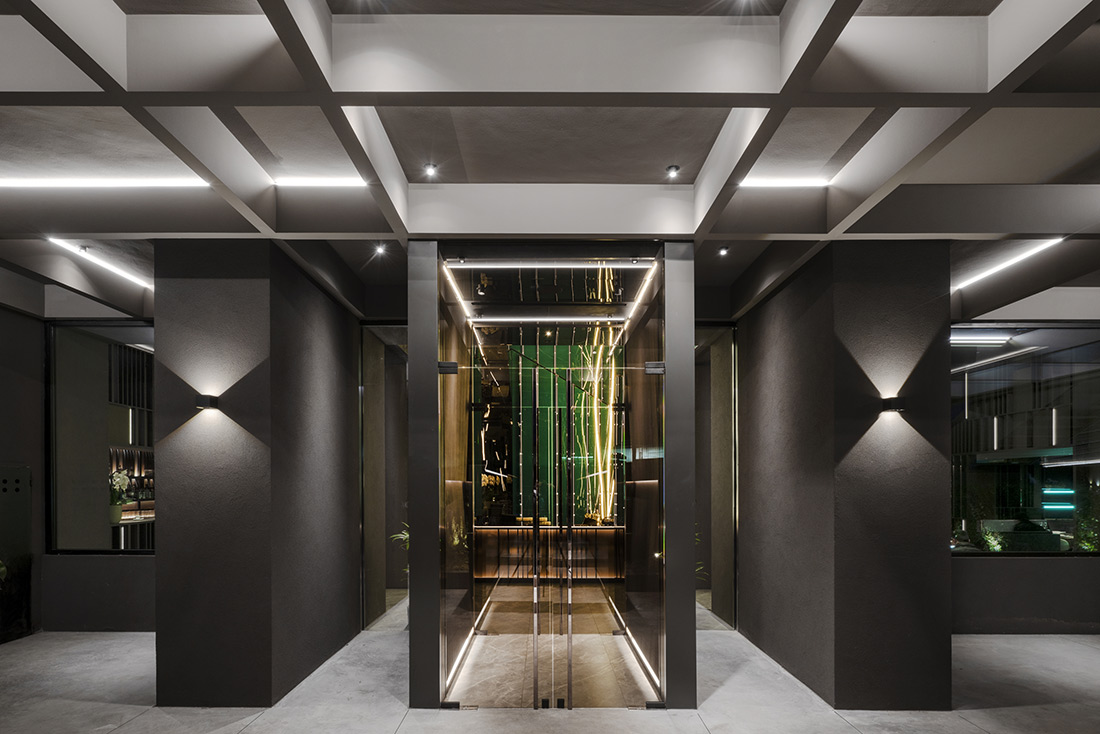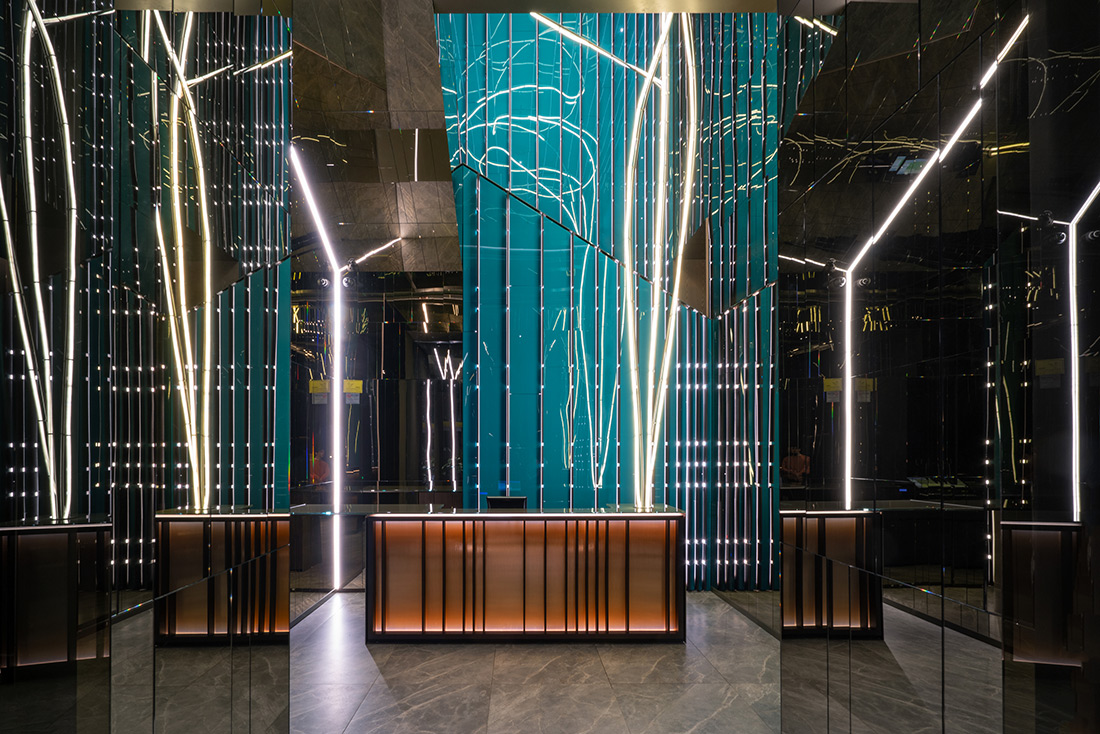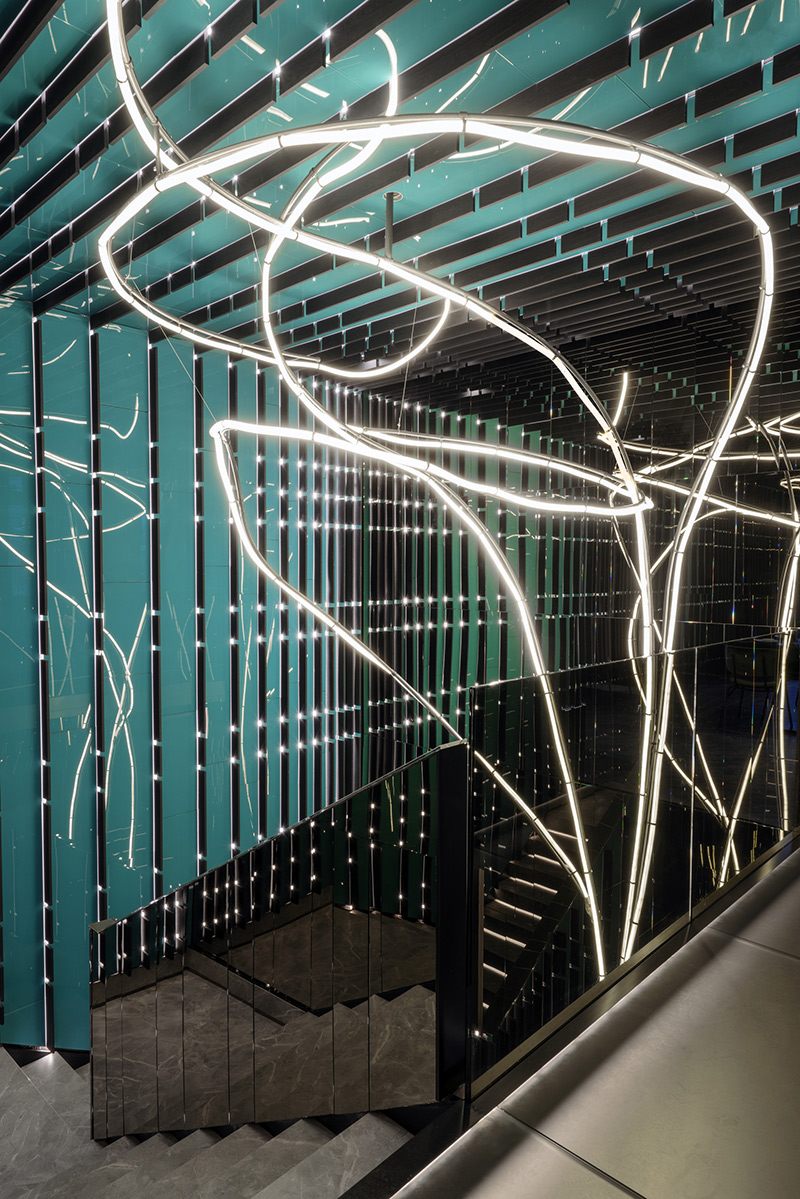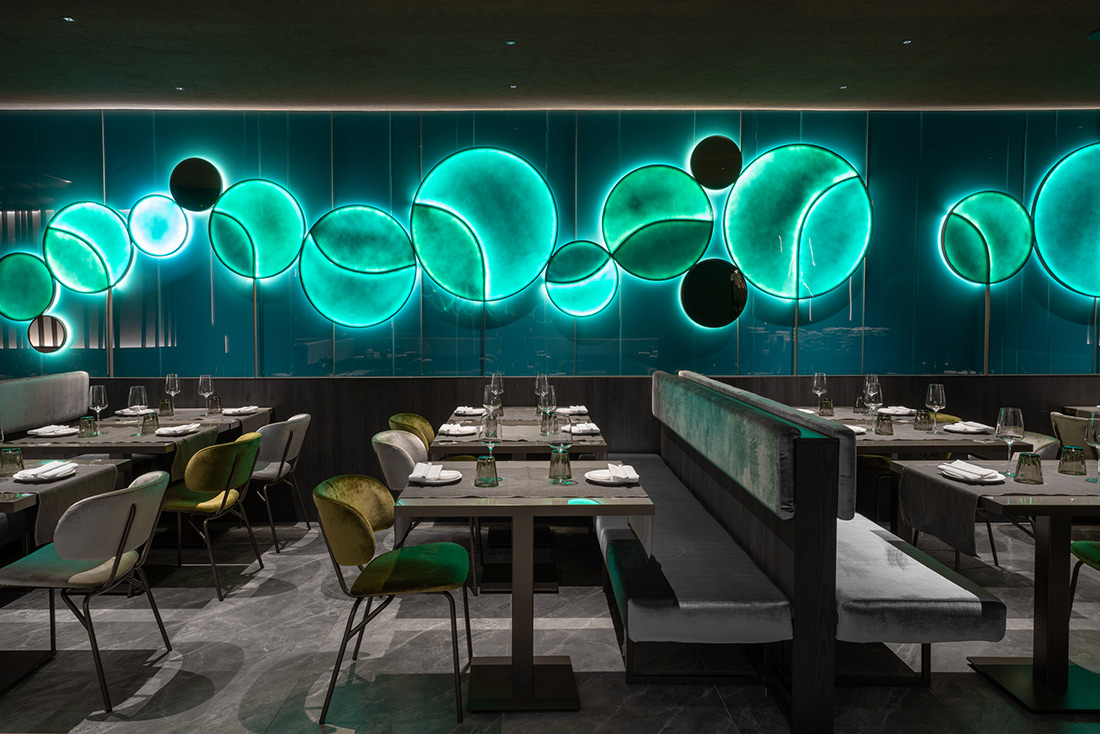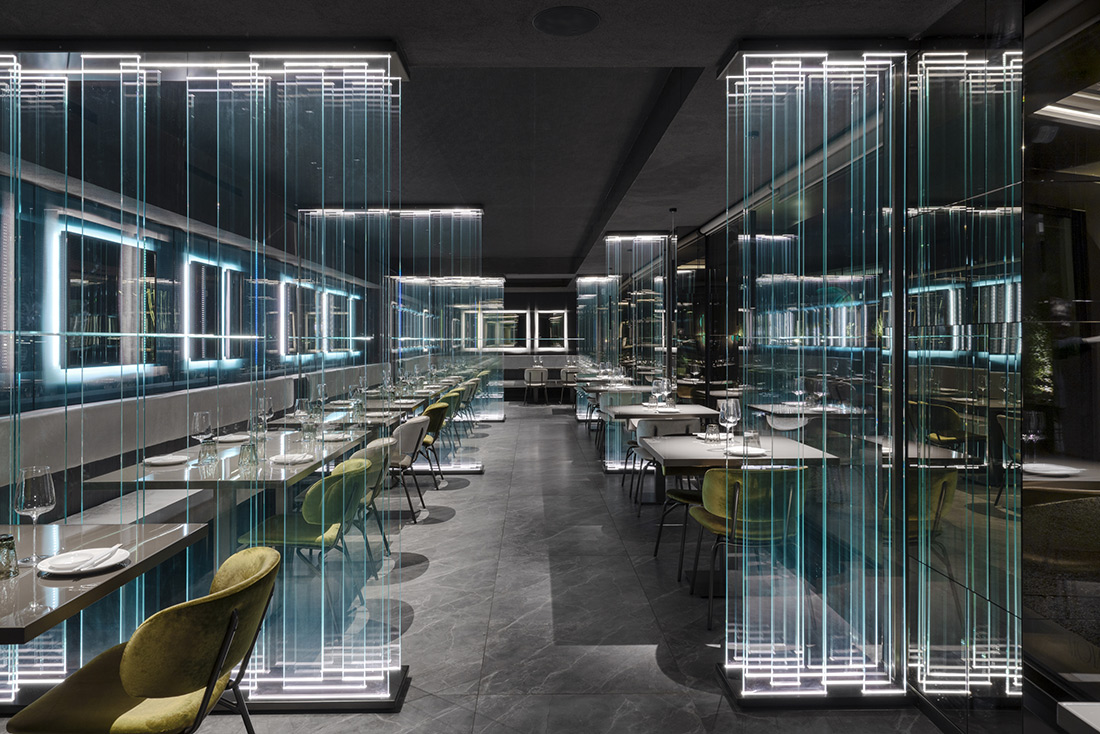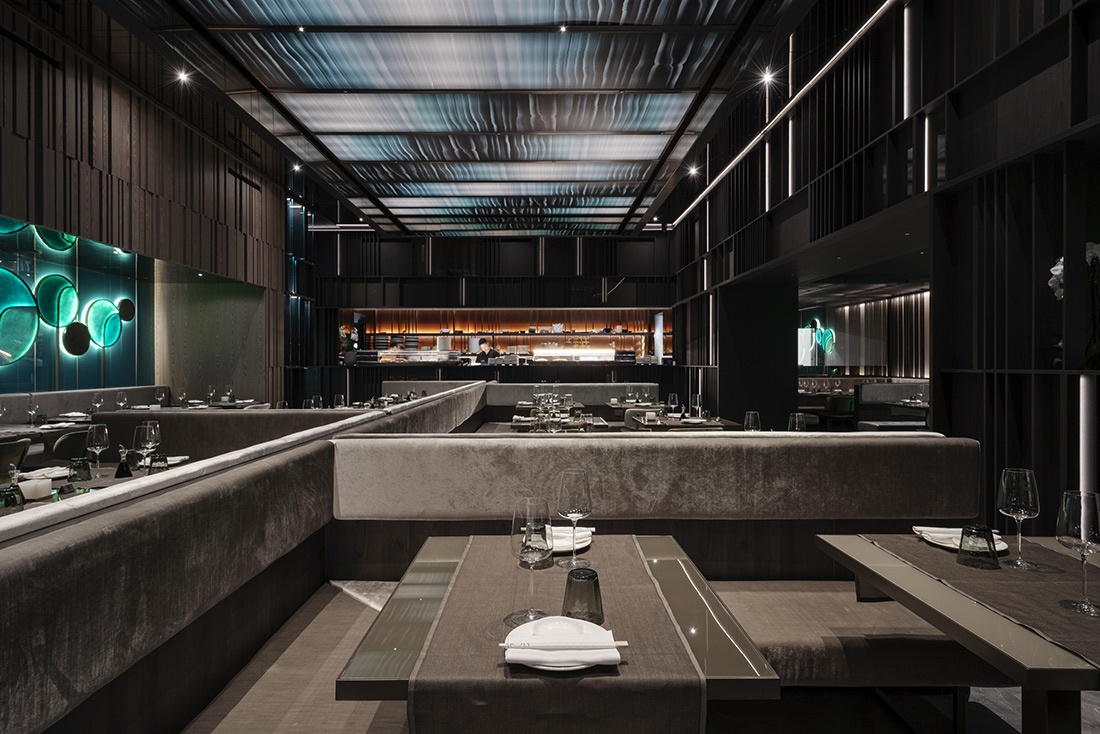 Credits
Architecture
Maurizio Lai Architects; Maurizio Lai
Client
Private
Year of completion
2020
Location
Mariano Comense, Como, Italy
Total area
1.034 m2
Photos
Andrea Martiradonna
Project Partners
Main contractor
Tecnomodulo
Other contractors
Italfrigo, Alpi – Gruppo Bonomi Pattini, Élitis, FLORIM
Related posts
Powered by