'White Origami'
'Kitchen of Mimama' is located on an industrial neighborhood, surrounded by railways. The restaurant, which offers traditional Hungarian food was designed out of the ordinary by the young architect, Zoltán Reznicsek Jr.
The designer and the owner of the restaurant had been collaborating on smaller objects and installations earlier. This project was a conversion from a car repair workshop and storage into a restaurant building with striking and innovative appearance. Neither the building itself, nor its surrounding showed significant architectural values or characters that entailed full artistic freedom. The newly designed building is covered by a white folded structure. The metal sheet cladding with its clean edges fits well into the industrial environment.
The shape is both playful and sharp, that required the architect's dedicated attention hence he was the designer and constructor at once. Horex, the family company runed by Zoltán Reznicsek Jr. and his father acts a significant role on the Hungarian construction market of roofing and façade cladding. The house is surrounded by water that mirrors its view, making it appear as a sculpture or object, not a building.
What makes this project one-of-a-kind?
The metal sheet cladding provides the building with a playfully sharp appearance. Zoltán Reznicsek Jr. is the designer and the constructor at once. This project was the architect's first implemented plan.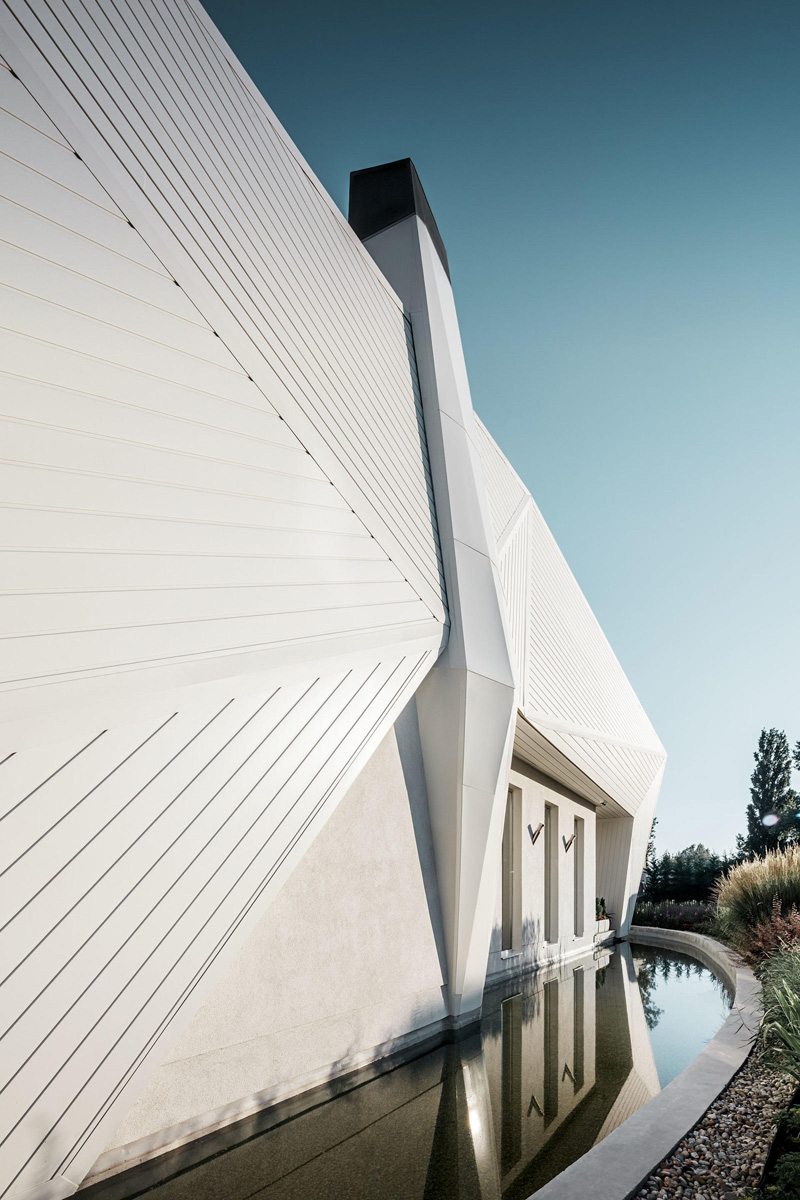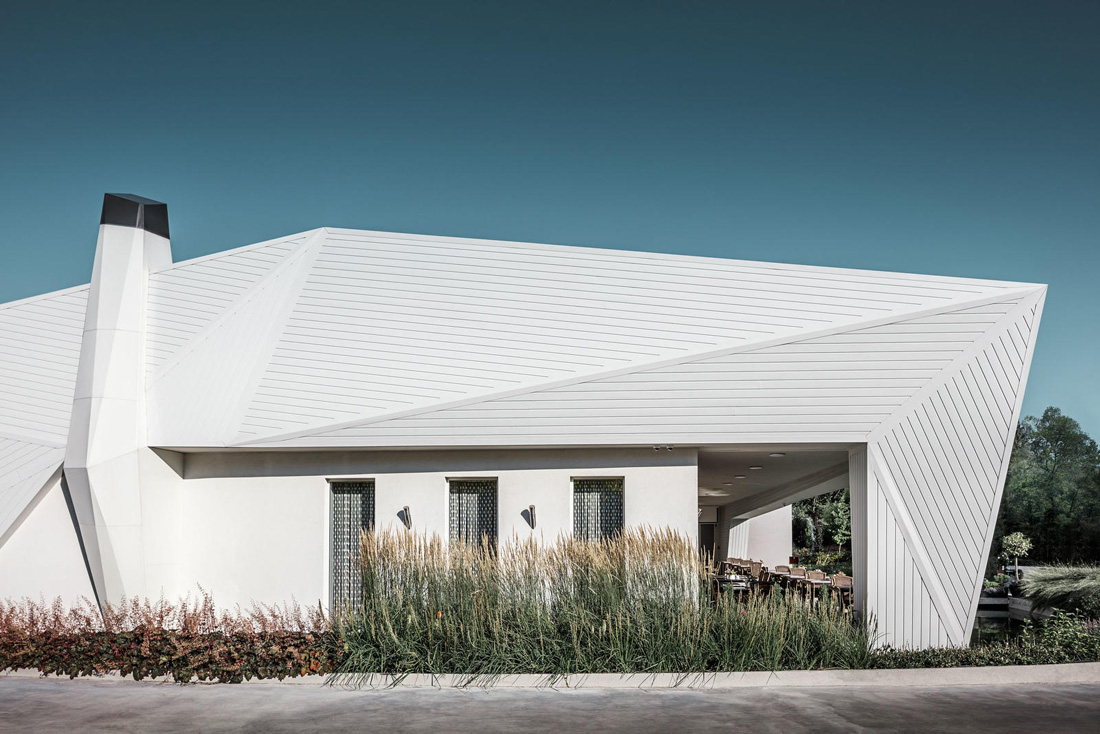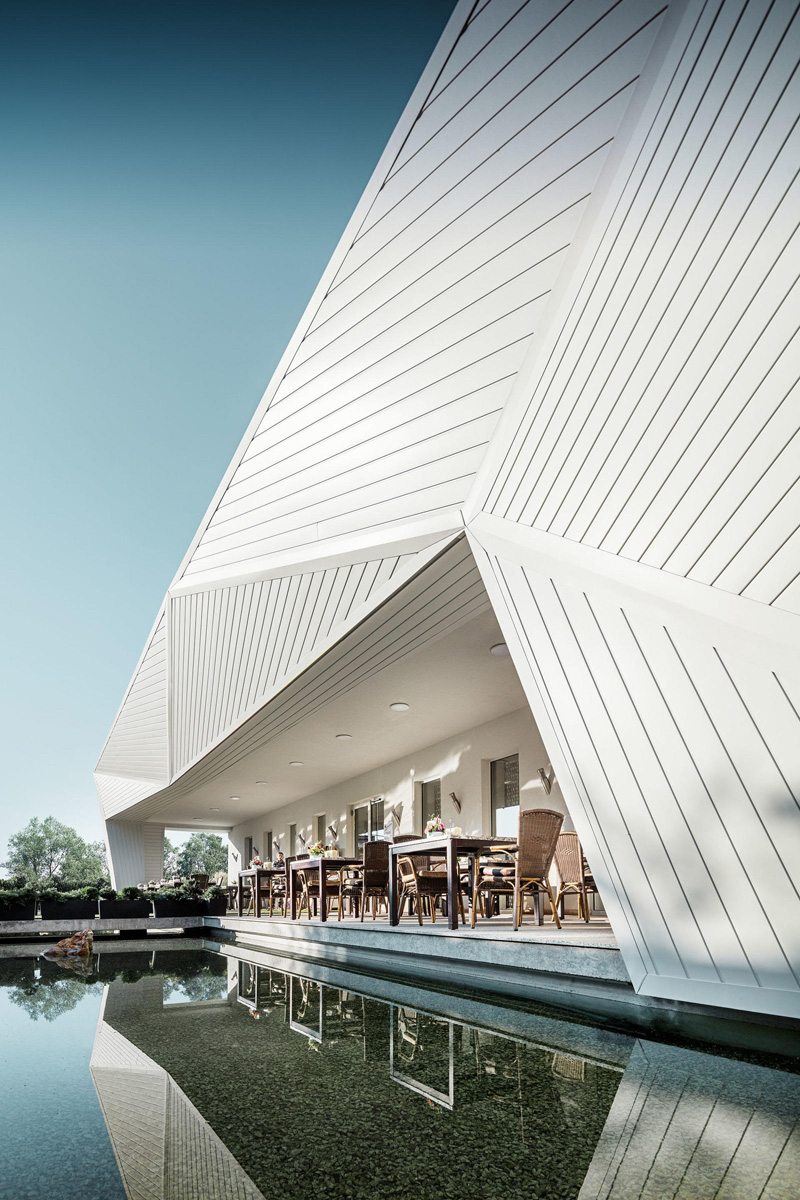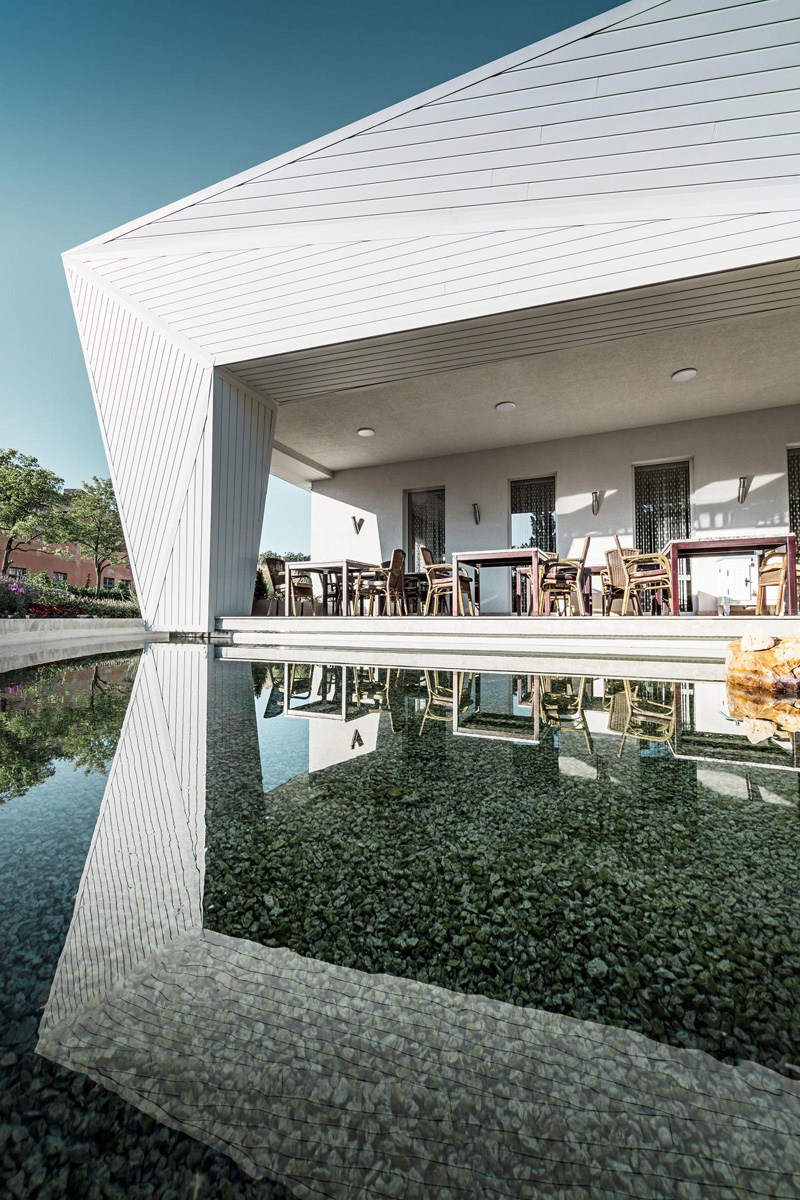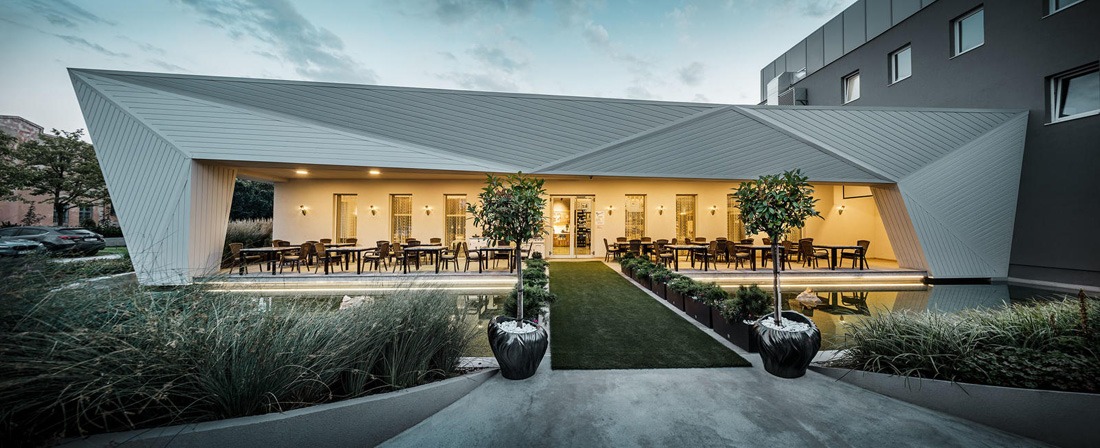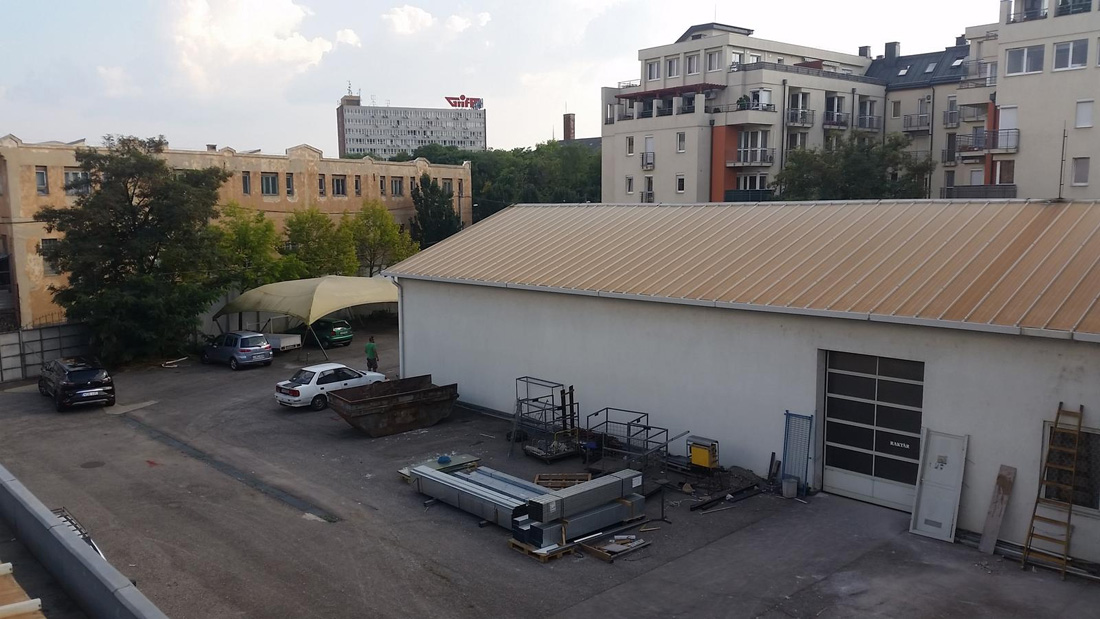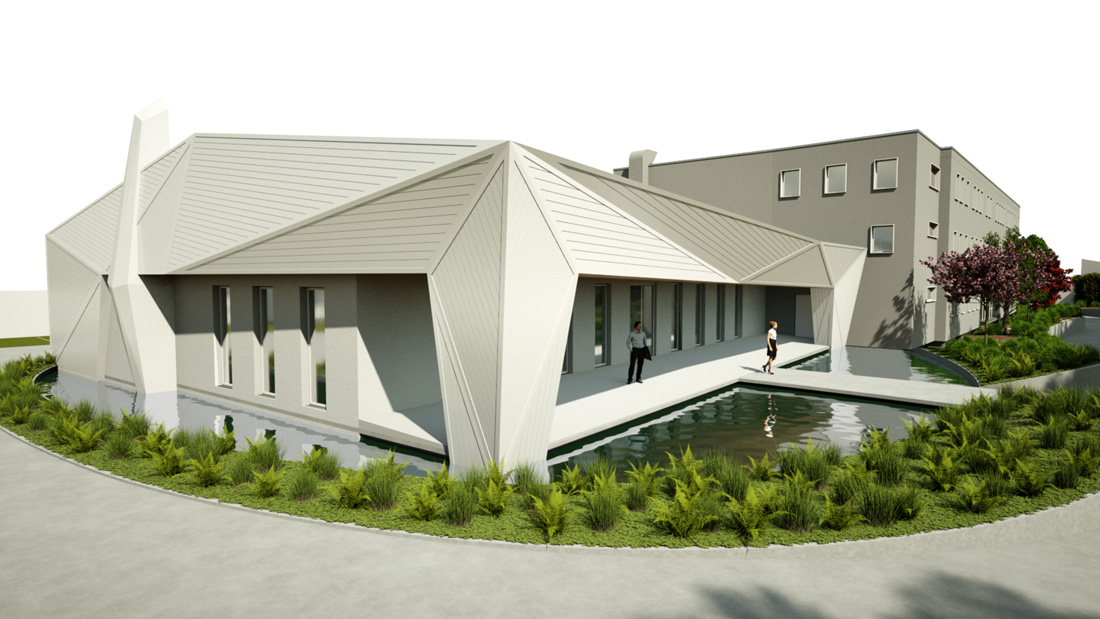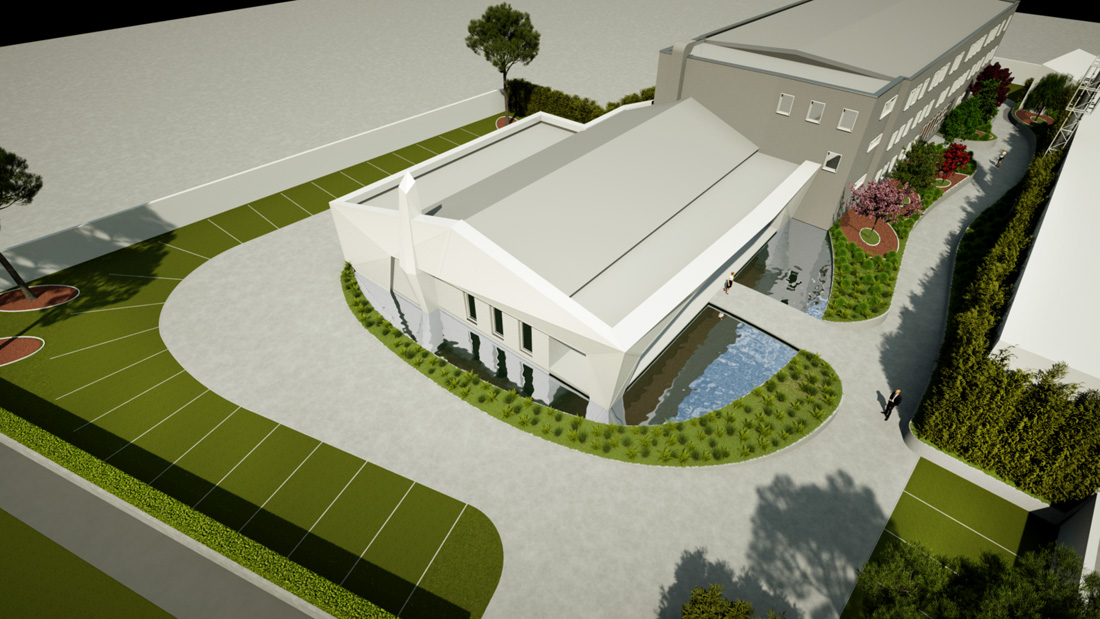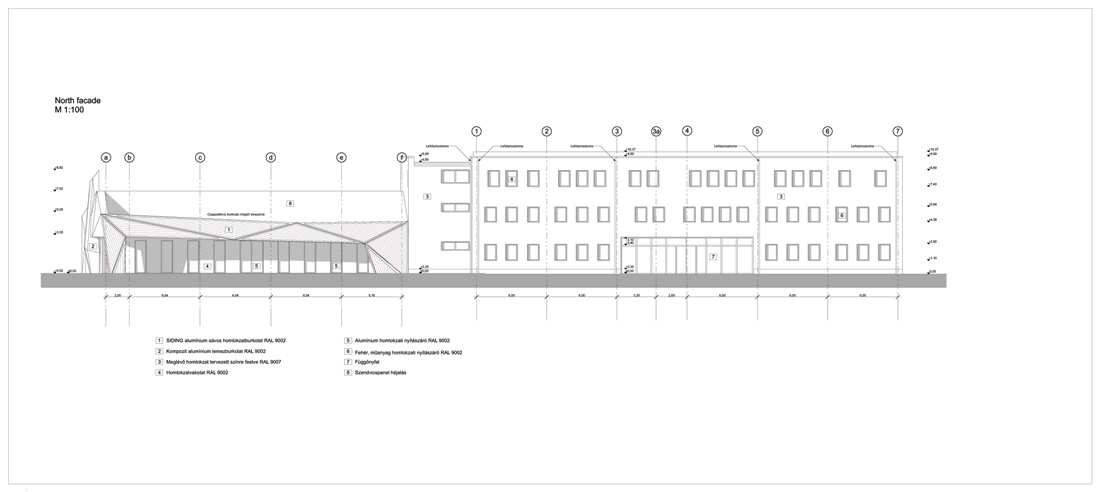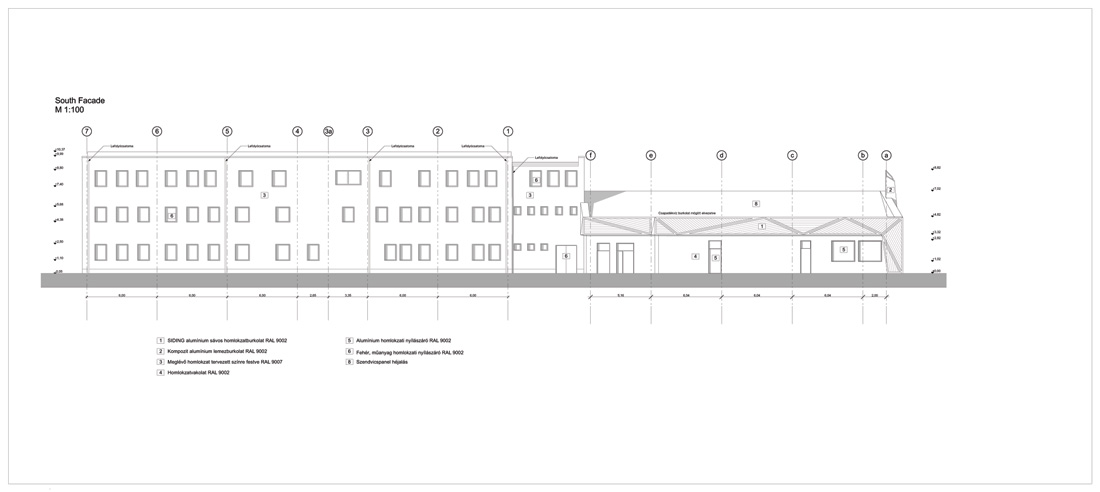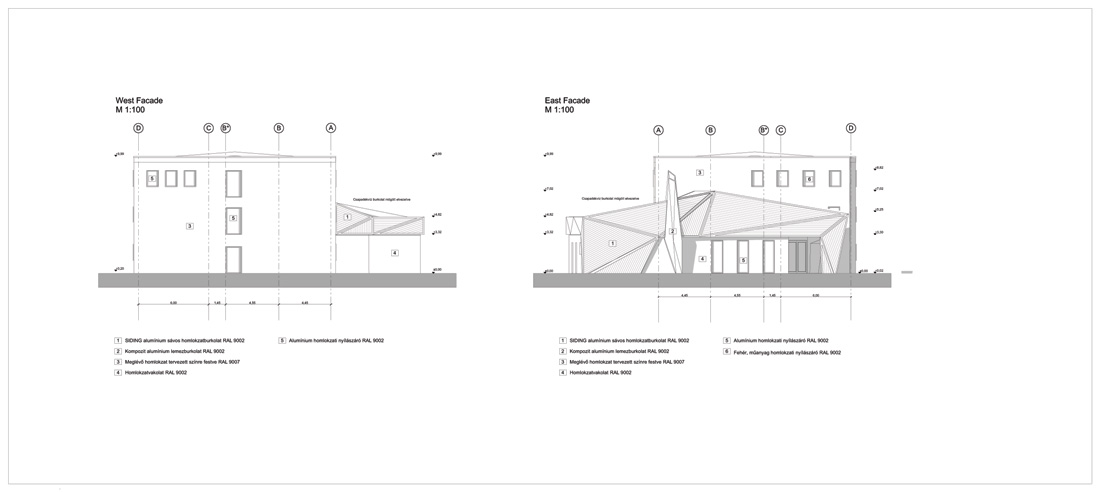 Credits
Architecture
Zoltán Reznicsek Jr.
Architect Consultant: György Ruisz
Client
BVI Baumgartner Ltd.
Year of completion
2018
Location
Budapest, Hungary
Total area
2.205 m2
Site area
173,84 m2
Photos
PREFA Hungary Ltd.
Project Partners
Main contractor
Horex Kft. 
Other contractors
PREFA Hungary
Related posts
Powered by