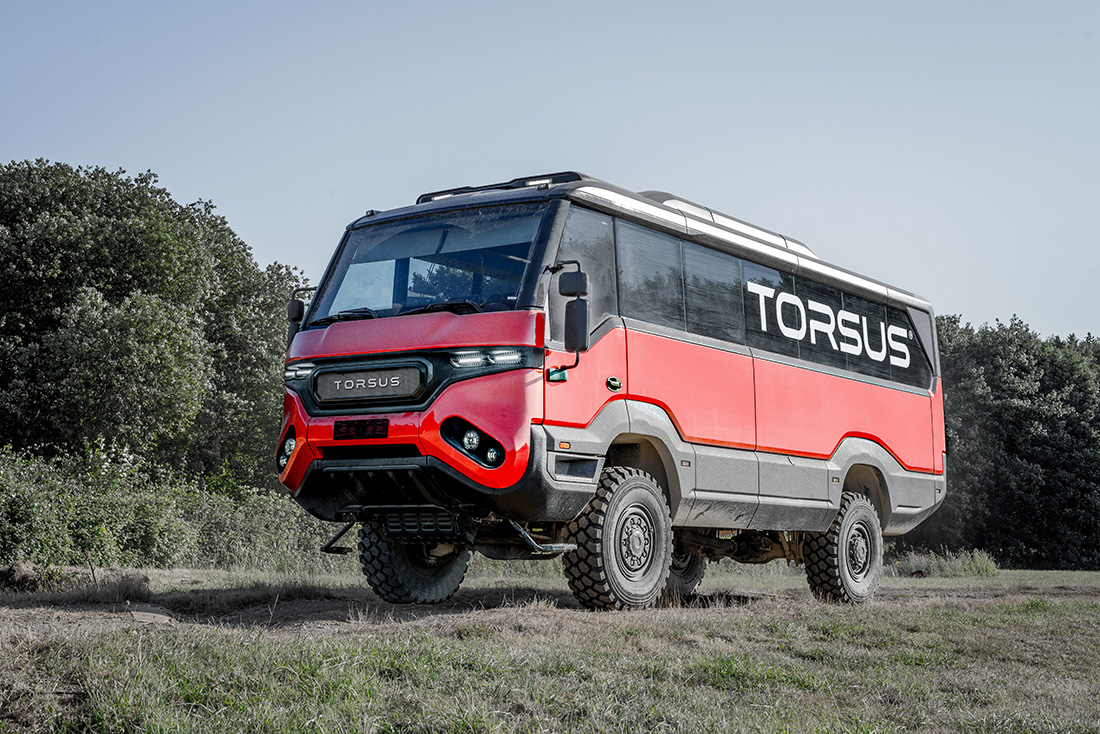 WERKEMOTION s.r.o. is an independent Transportation & Industrial design studio located in Bratislava, Slovakia. The studio was founded in 2013 by Bystrik Micek, a person with a lot of professional experience and knowledge. It offers an engaging portfolio of premium design services. It includes high-end transportation and industrial design, attractive styling and elaborated solutions, idea-making and product marketing with successful new selling tools.
The producer
In mid 2016 a potential project landed on the desk of Vakhtang Dzukashvili, CEO of Torsus. Until this point, his main business focus was in providing international technical aid for government and international organisations, such as the Untied Nations, US Department of State and the European Commission. The parent company of Torsus, Pulsar Expo s.r.o. was experienced in the modification and sales of vehicles for special purposes and supplied these to many developing nations.
With this particular project, a transportation solution was required and buses were the ideal format. However, due to the circumstances of the requirement, it was clear that regular buses wouldn't fit the unique need, and so the idea was to develop a special 4×4 bus with high ground clearance – hence the Torsus Praetorian was conceived.
Through the acquisition of MAN chassis systems, the Praetorian was designed as a unique solution for the brief of the project and was well received by the client. After extensive investigation in to the market, Vakhtang realized there was a significant need for such a vehicle and a substantial market across the globe. Praetorian was developed as a multi-role 4×4 vehicle and has since been realized in a number of configurations to take on varying roles and applications.
From the initial design sketches to manufacturing of first prototypes and vehicles rolling off the production line for sales, the entire process took less than 12 months. This speed was driven by customer requirements and was only possible because of the skills, experience and dedication of the entire Torsus Team .
Now, with first vehicles finding new homes with customers, sales rising and the expansion of our global dealer network , Torsus are expanding operations and stepping up production levels, in our facilities in Europe as well as planned expansion in to North America. In addition, we look forward to the continuous improvement of Torsus as a business, as well as expanding on the Torsus range, with new vehicles currently in development.
Read more about TORSUS PRAETORIAN project here.