Mesange is a new specialized cheese shop in Dorobanti area, which combines elements of British, French and Italian traditional cheese mongers in a single space, balancing the needs of cold and warm areas in a small surface. Its goal is to create the technical solutions for the storage and handling of dairy products, leaving enough open space for the tasting and enjoyment of a cheese and wine menu.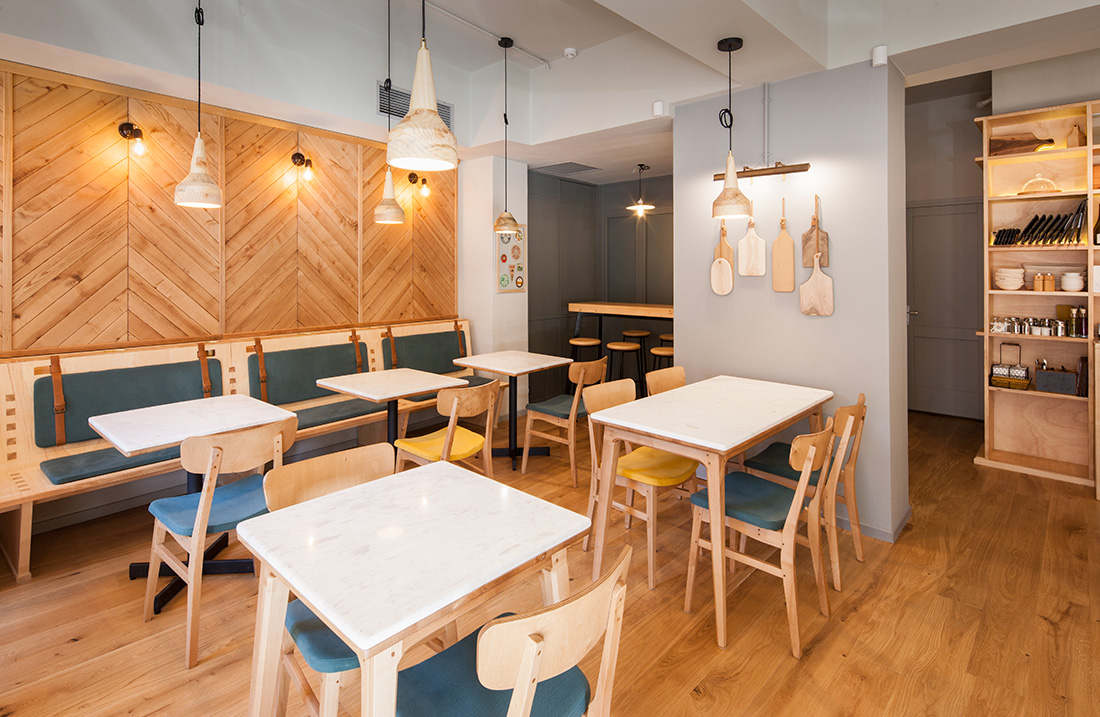 The combination of materials reflects in the novelty and tradition of cheese making handcraft work with the atmosphere of a local gastrobar, using marble stones, solid wood panels, white tiles, bronze bars, fabrics, and leather hangers. Romanian woodmakers have worked on the surfaces of walls, tables and furniture, adding details and a warm feeling to the customer areas, as well as a sense of place and welcoming.
The project has been designed integrally, from its branding and menus, until its spatial elements, finishes, packaging and furniture, looking for a coherent image through the whole.
What makes this project one-of-a-kind?
The combination of European "classic" elements of butcheries, cheese mongers, delicaterias, etc. in a single place, trying to create a warm atmosphere for a rather cold kept and served product as cheese.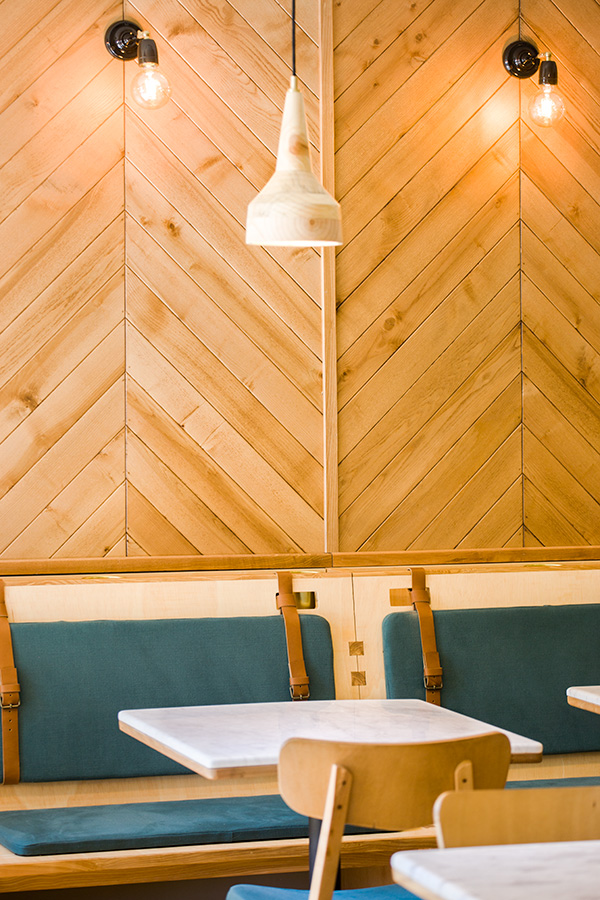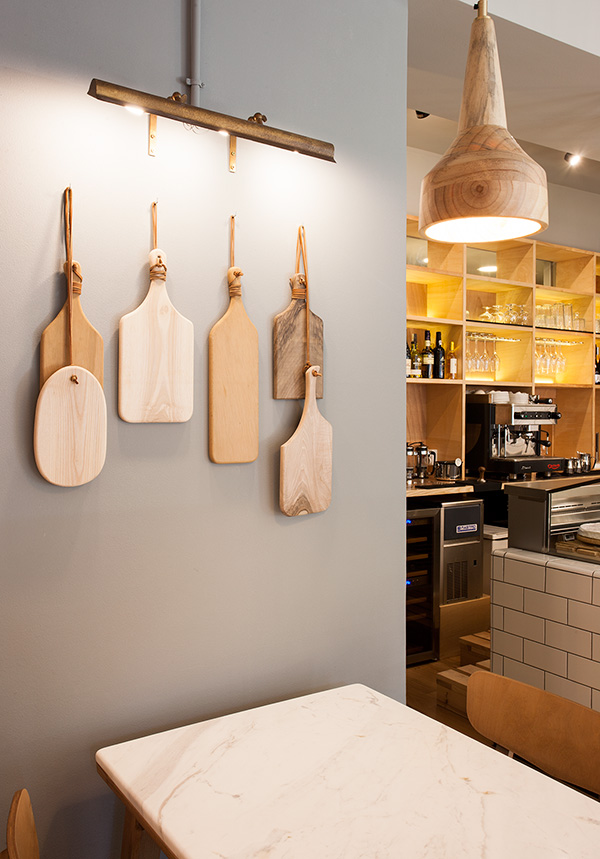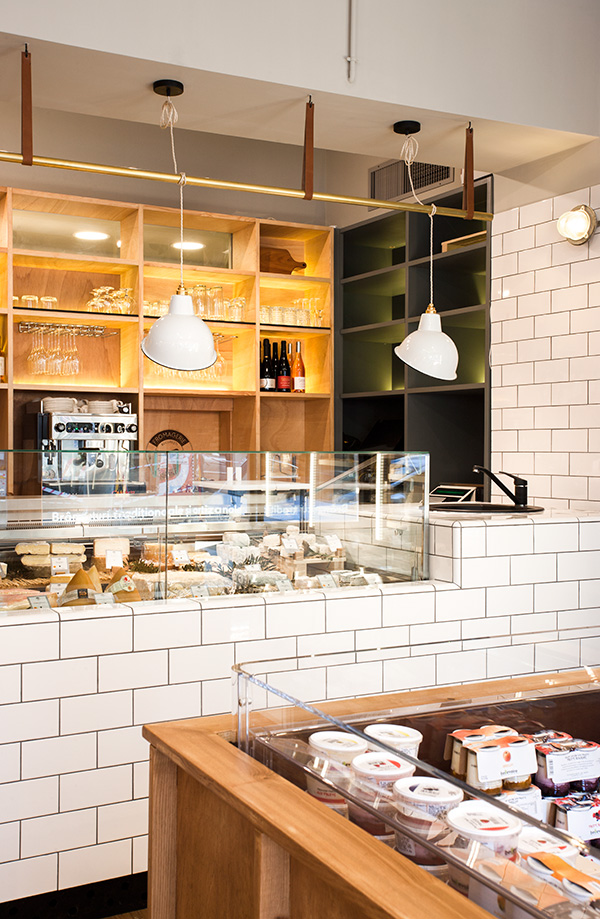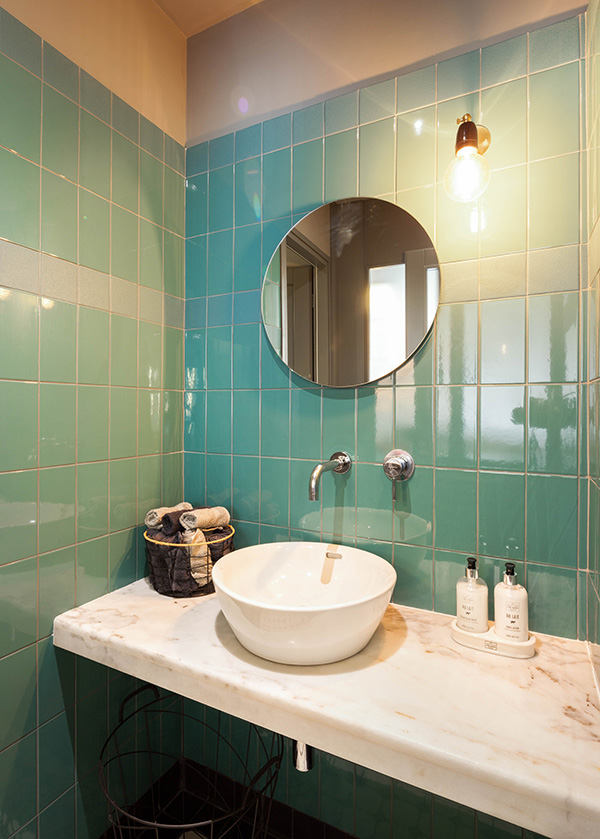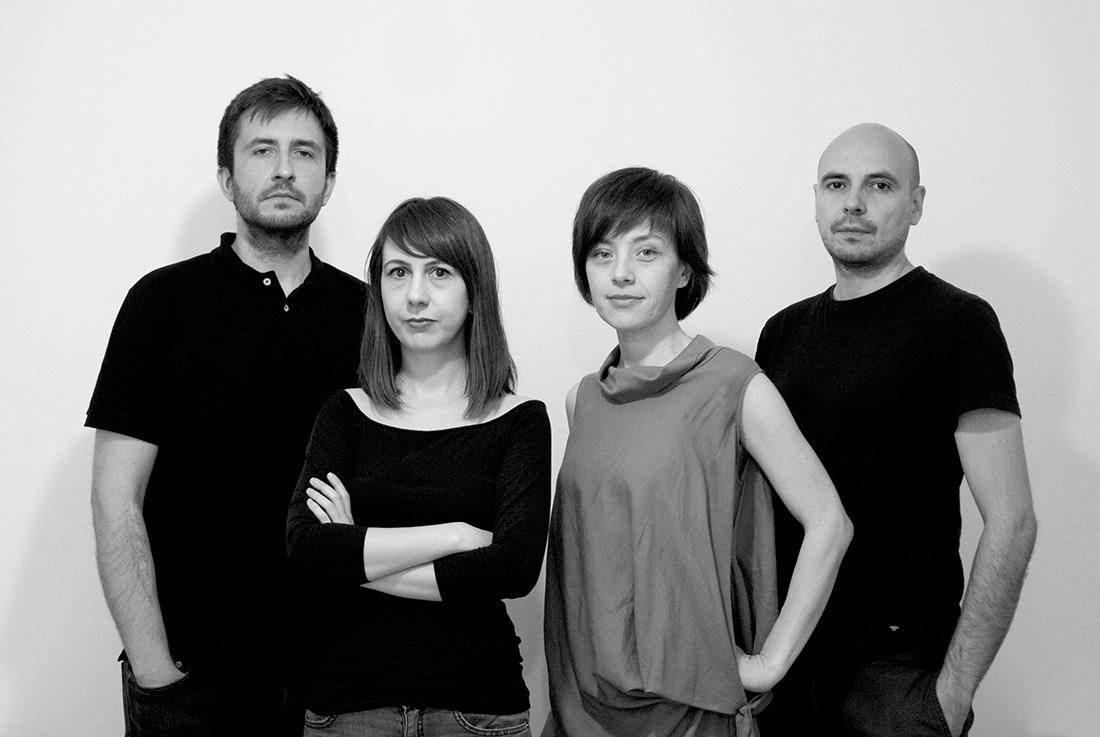 About the authors
Beros Abdul Architects (BA+) is an Architecture and Urban Design studio with a focus in Public Space, Landscape Design and Ecology. The studio is led by Esenghiul Abdul and Christian Beros, directing Architecture and Urban Design projects, and Cristiano Del Toro who is responsible for the Landscape Design Interventions and Landscape Ecology Strategies.
We combine our professional and academic experience in the fields of Spatial Analysis, Space Syntax methodologies, and Landscape Ecology as a way to understand the relationships between the built environment and the social interactions that take place in it.
FILE
Authors: Beros Abdul Arhitecti; Esenghiul Abdul, Christian Beros, Claudia Trufas, Iulian Bindar
Client: Mesange Fromagerie
Photos: Andrei Margulescu
Location: Bucharest, Romania
Year of completion: 2017
Total area: 90 m2
Text provided by the authors of the project.