The main component of the composition is the central axis that connects the hotel's main functions building with the main pool area, restaurants, bars, plaza and the sea exit. This path is marked by the rectangular gates leading through a central staircase with aquatic elements and waterfalls to a central gate in the central lobby building. All the buildings are developed in such a way on the sloping plot that they take advantage of all the magnificent sea views.
The facade elements follow the aesthetics and adopt the elements of the central gate. The volumes of the wards are accentuated by angular rectangular gates, which are joined together by a white ribbon that ties the whole building. The perforated elements break down the volumes, play with the Mediterranean light, the void and the full, accompany the faces and open stairways and create themes and surprises. Plotting design slots that you encounter in pool designs, flooring, and walls gives a sense of perspective, creating optical vistas. The hotel complex was designed so that through the greenery, the fluid elements, the specially designed paths, the stone, on the one hand, to provide a place of calm and serenity, and on the other hand to provide relief through the choice of versatile forms of leisure. The elements that compose the exterior penetrate the interior creating a blend of classical aesthetics with organic forms.
Statement by the jury
Mayia Exclusive Resort & Spa in Greece by Delta Architects confidently combines organic forms with classical elements, creating a versatile leisure complex.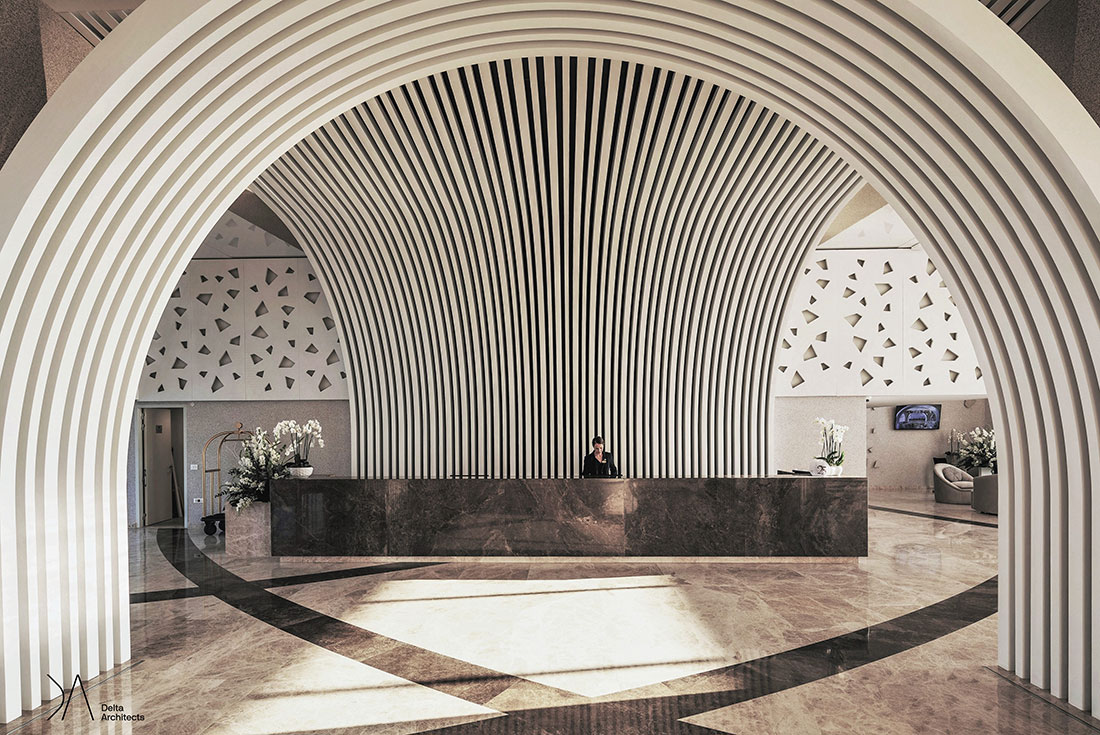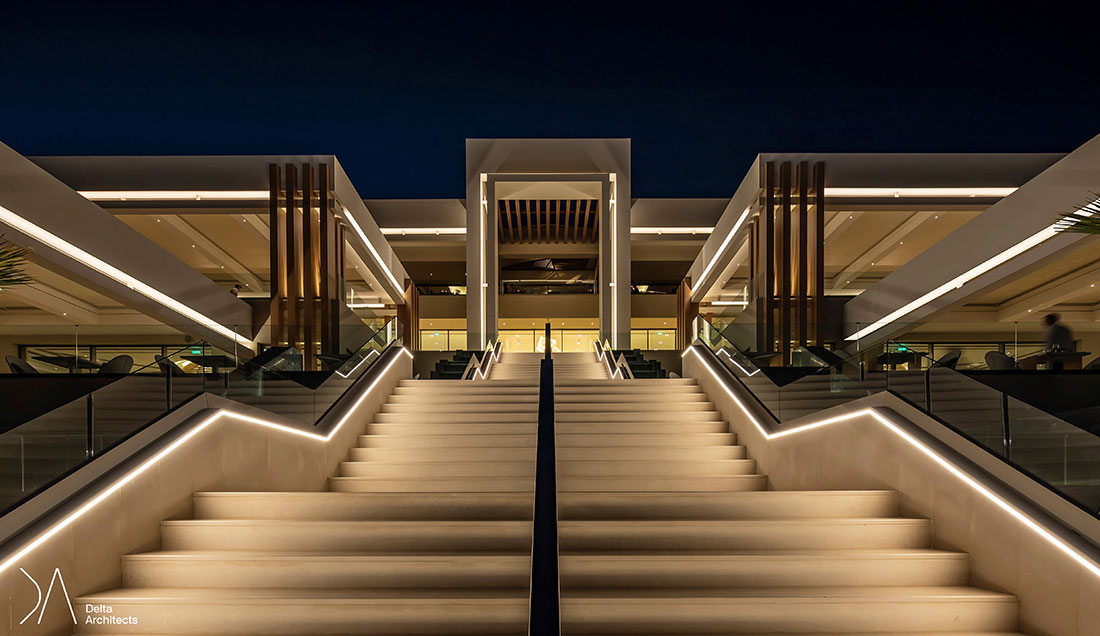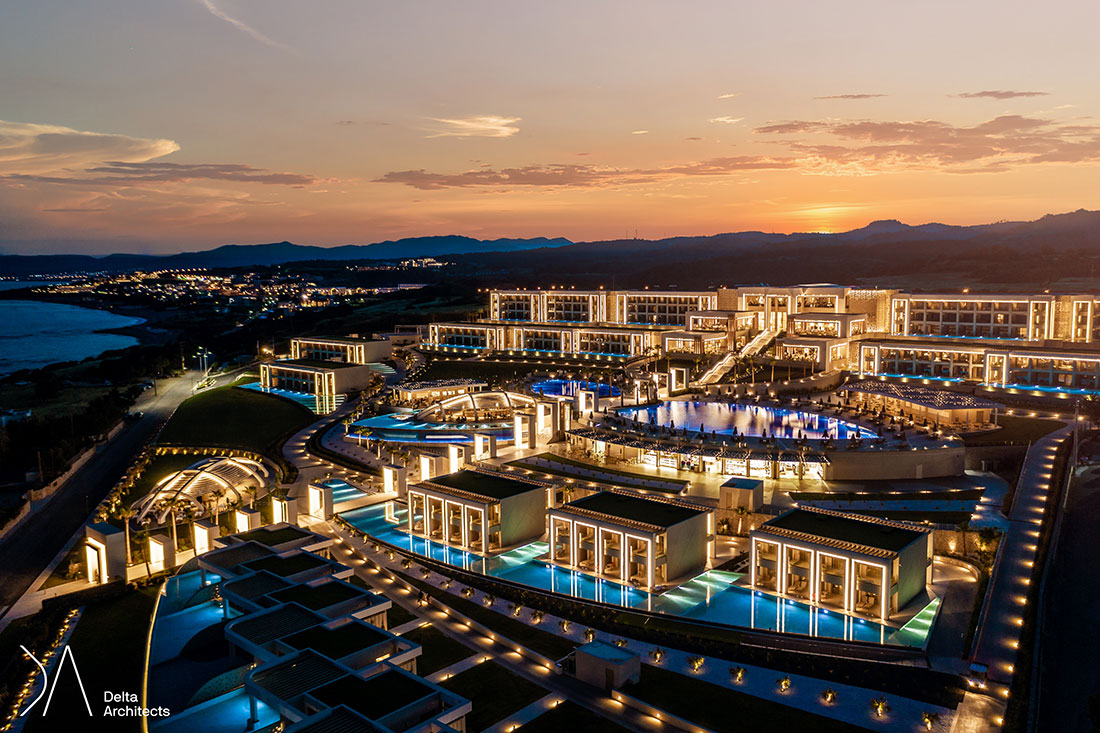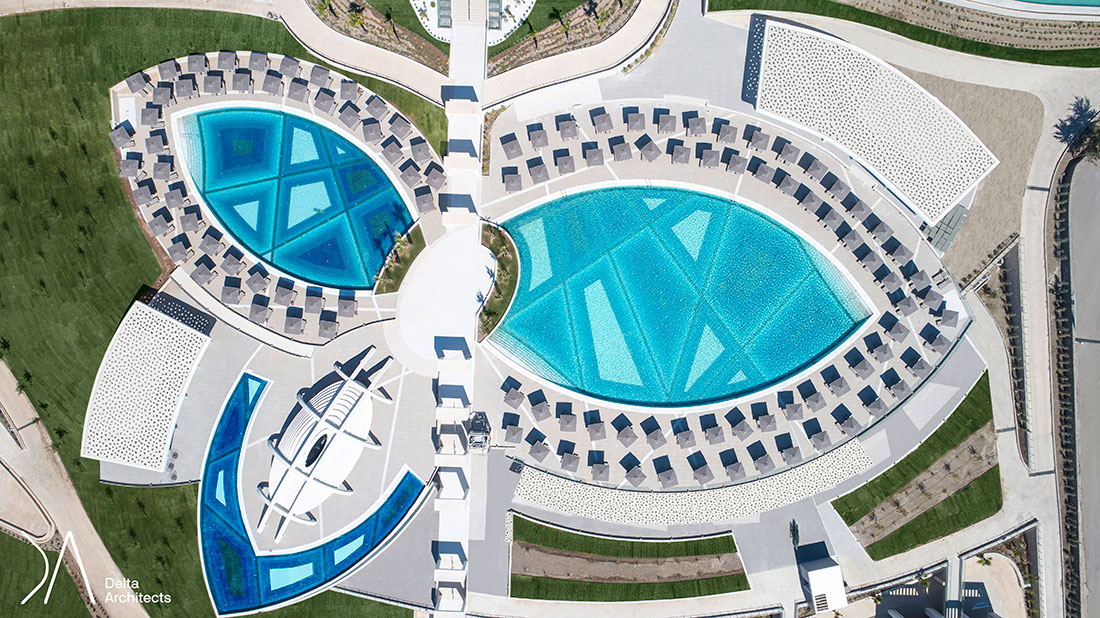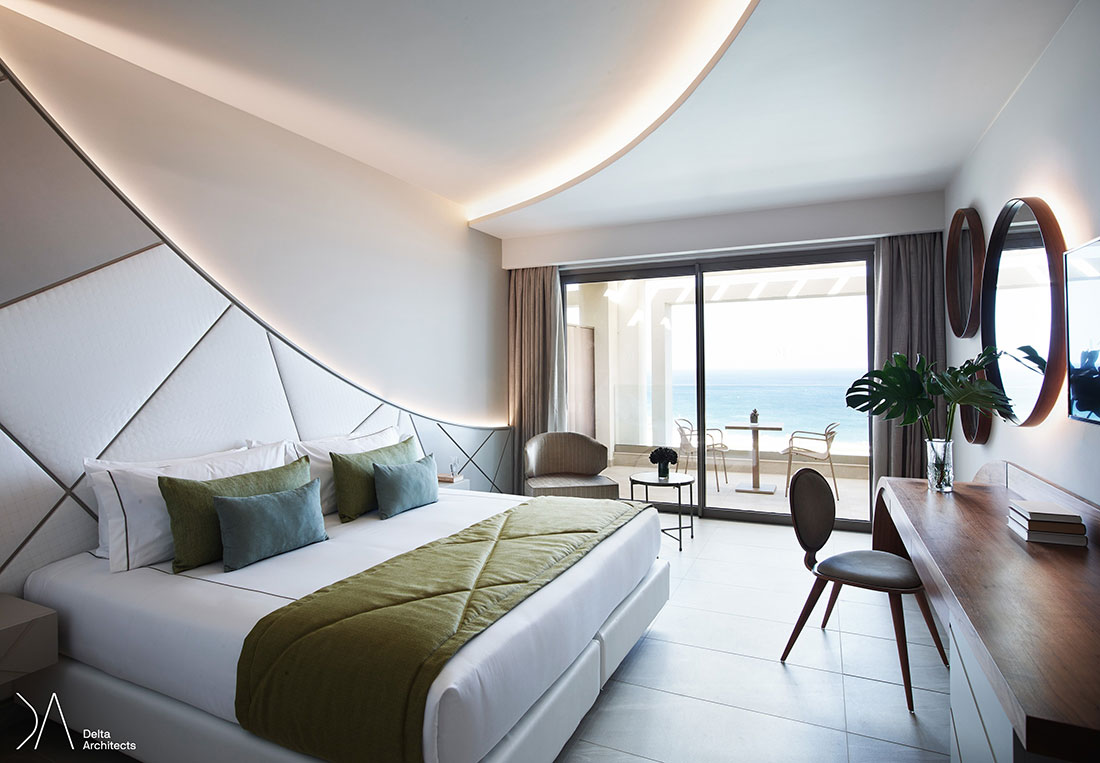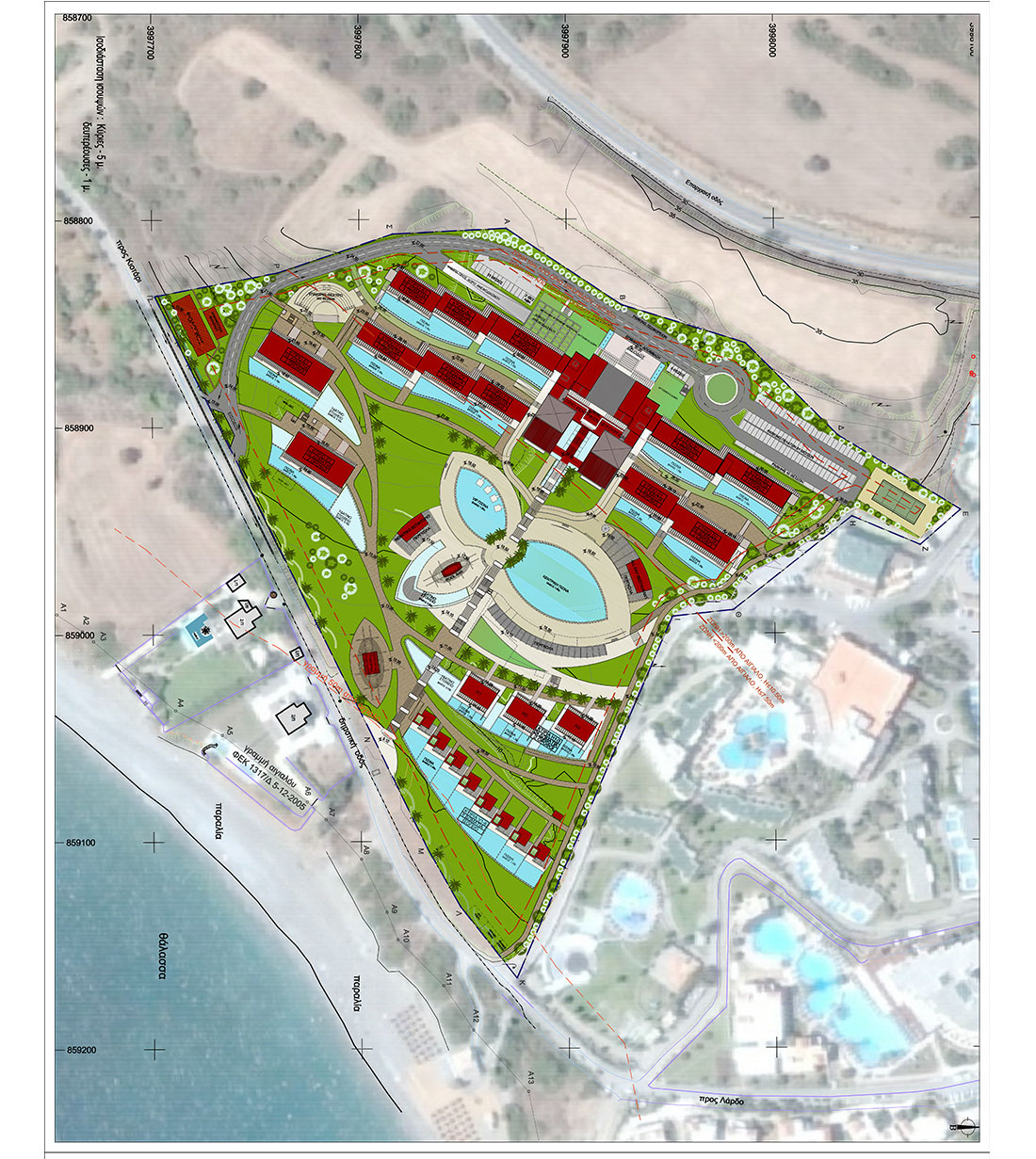 Credits
Authors
Delta Architects
Owner
H Hotels Collection
Location
Kiotari Region, Municipality of Asklepieion Rhodes, Greece
Year of completion
2018
Photos
Vangelis Paterakis, Yiannis Kontos, Delta Architects
Project Partners
Ifi Architectural Lightingworks, Novamix-Mosaico srl, Alumyl Architectural Systems SA, Metallock, D Ellinas Ltd, Armeniakos, Almeco, Mexil, Emilceramica srl, Sokianos Contract Consultants- Çelios, Kavasilas SA, Sto, Sanitary Ware Ideal Standard, Geberit Climatic Products, Crystals, Frageskakis V. Viii SA, Karantanay Sofia Only Ike, Veremis-Otis Save, Viatec Hellas Ltd, Kafkas V. SA, Daikin, Xenakis Mass Focus Equipment
Related posts
Powered by