Arad is a city situated in the western part of Romania, on the river Mureș. During its long history, it has been an important military outpost, a commercial hub, major industrial city and now it is entering a post-industrial stage of development.
The very core of the city is occupied by a major Vauban style fortress, built in the XVIIIth century (1763) on a peninsula surrounded by the river`s anse. The grand and complex structure occupies 87 ha, almost the size of the historic Center of the city. Being occupied by the army from the beginning until the present day, it was out of reach for the ordinary citizens.
A schedule for the transfer to civil authorities being established, we were asked to propose a Masterplan for the (re)introduction of the area into the city life. The choice was to reshape the fortress area in order to become a hub for culture, entertainment, fairs, congress and exhibitions for the entire euro-region.
The sophisticated defensive system will be converted into a sustainable landscaped area, while the major precinct will support museum, congress, historical reenactment and retail spaces. The central core will be morphed into a "Theatrum Urbanum", a major space for concerts and shows, using the existing Franciscan Monastery, and the two eighteenth century palaces as background for the grand stage while an open-air amphitheater will close the ensemble.
The entire project will be developed in succesive concentric steps:The "Theatrum Urbanum" (1), the inner circle of museums, conventions, fairs and hystorical reenactment spaces together with the theme gardens (2), the inner fortress as a circular promenade(3), the external defenses converted into landscaped green areas etc (4). New connections with the city will be realized.
It is afar reaching regeneration project, imagined at a regional scale; it will reshape Arad`s role and identity, inaugurating a new stage in it's long history.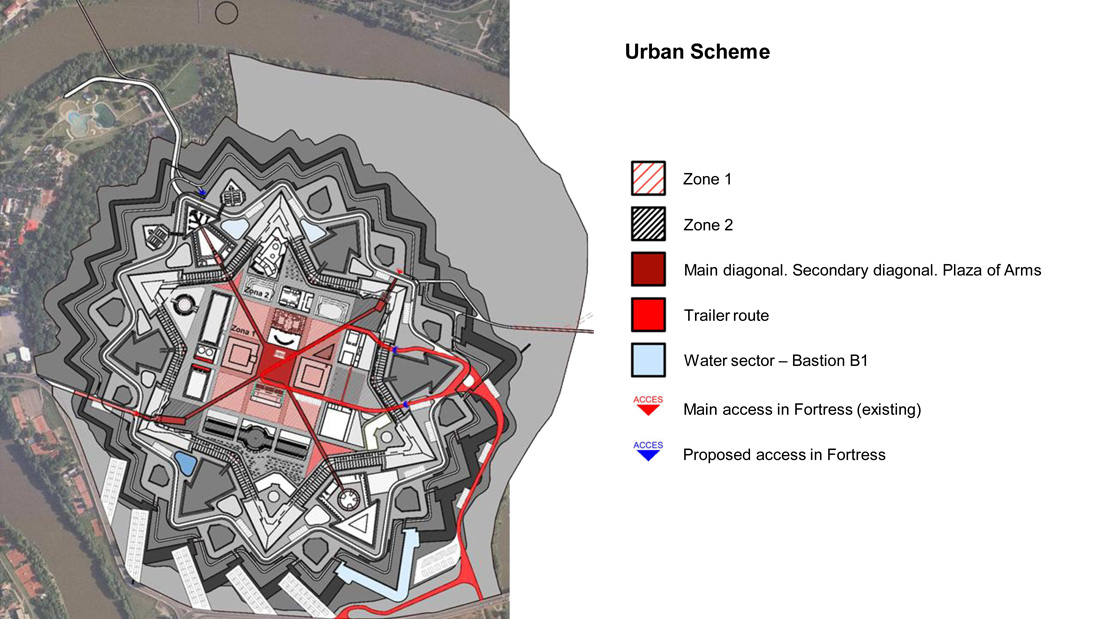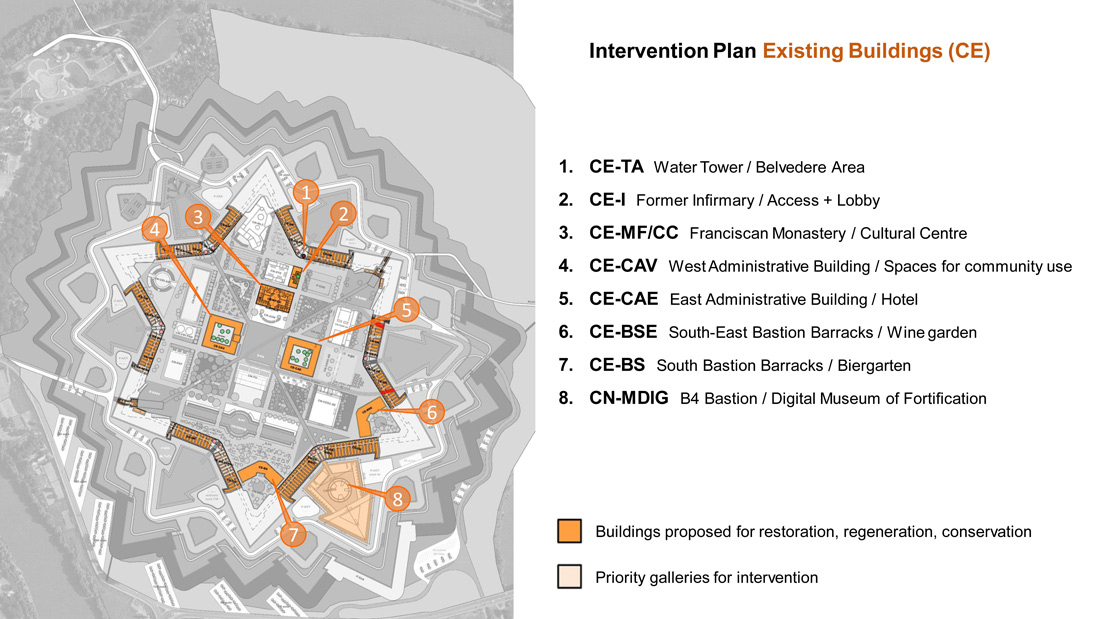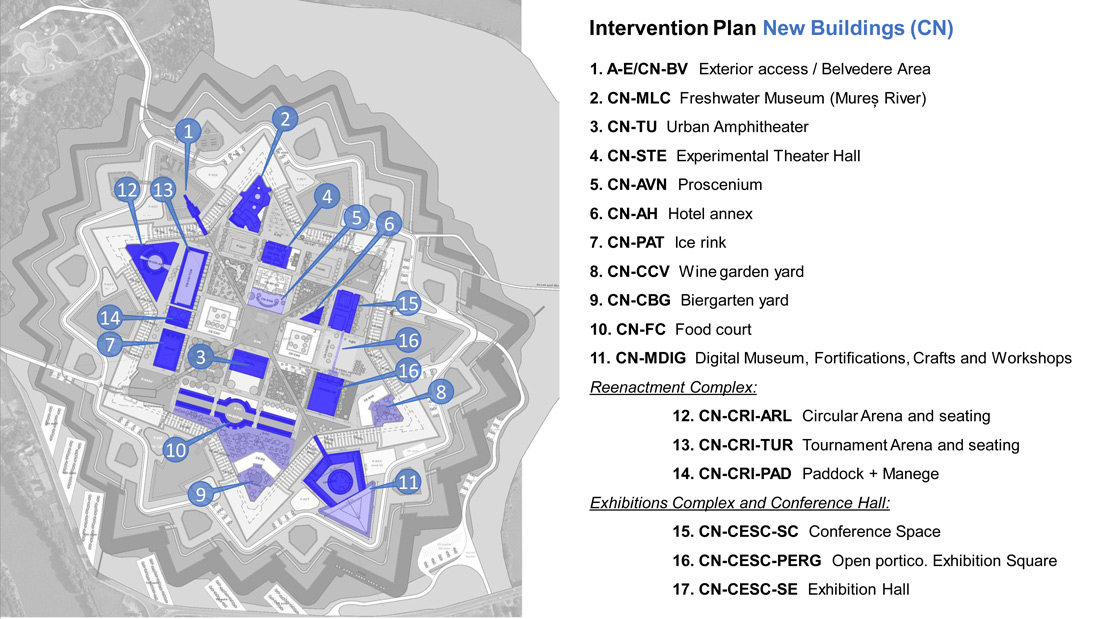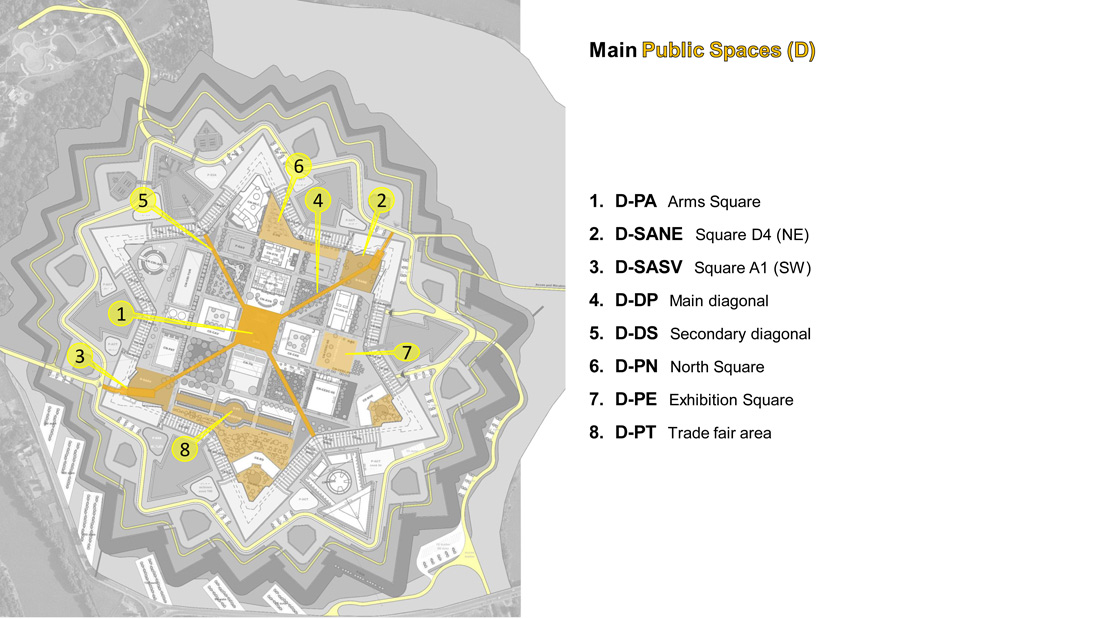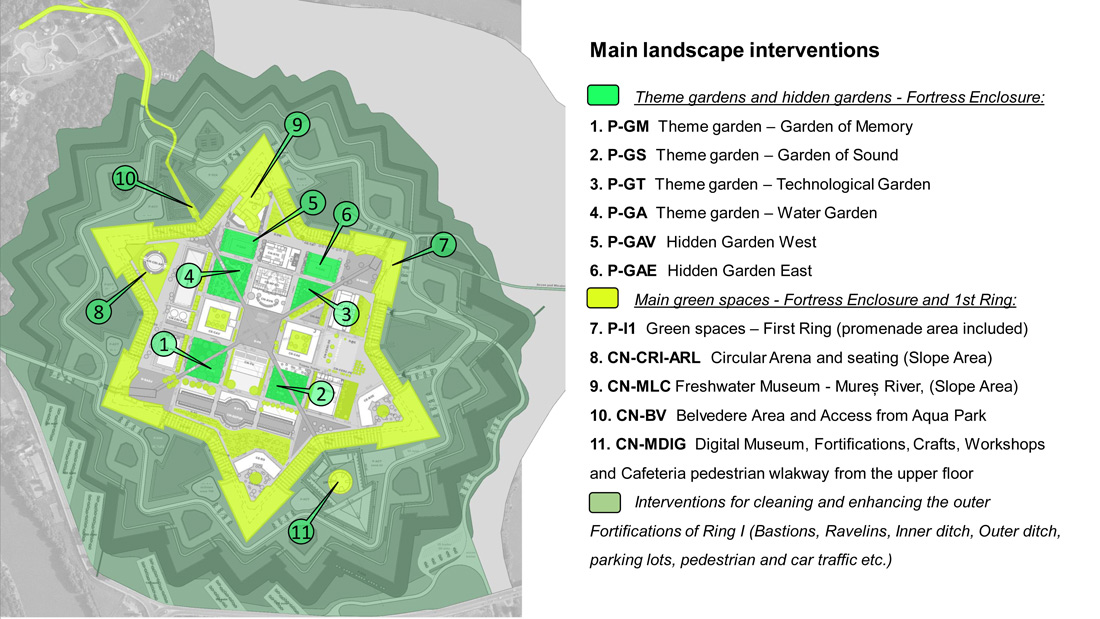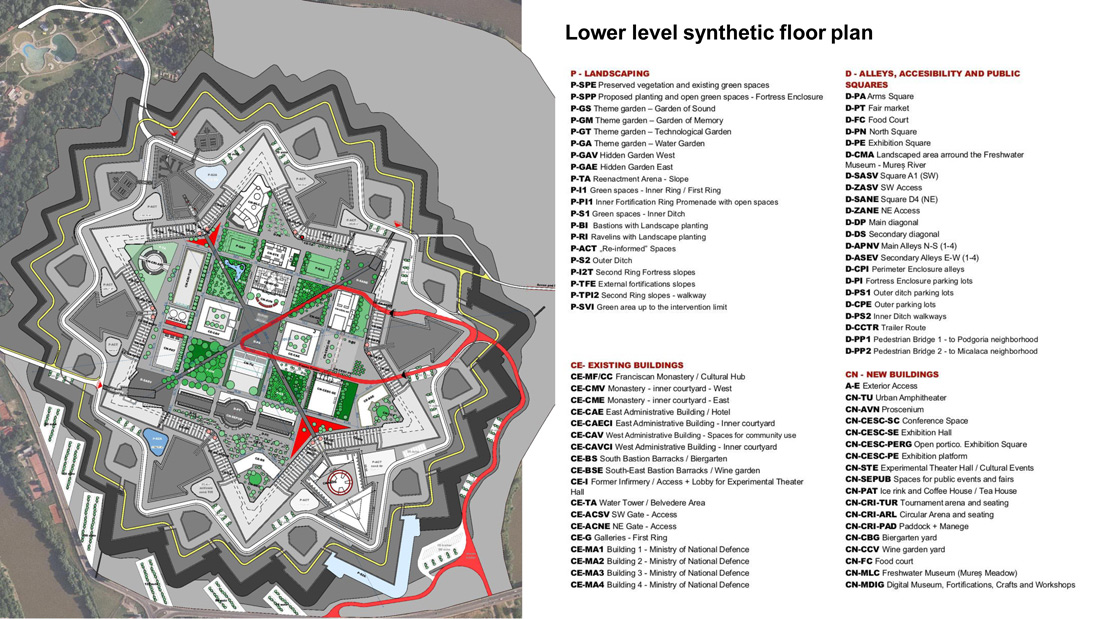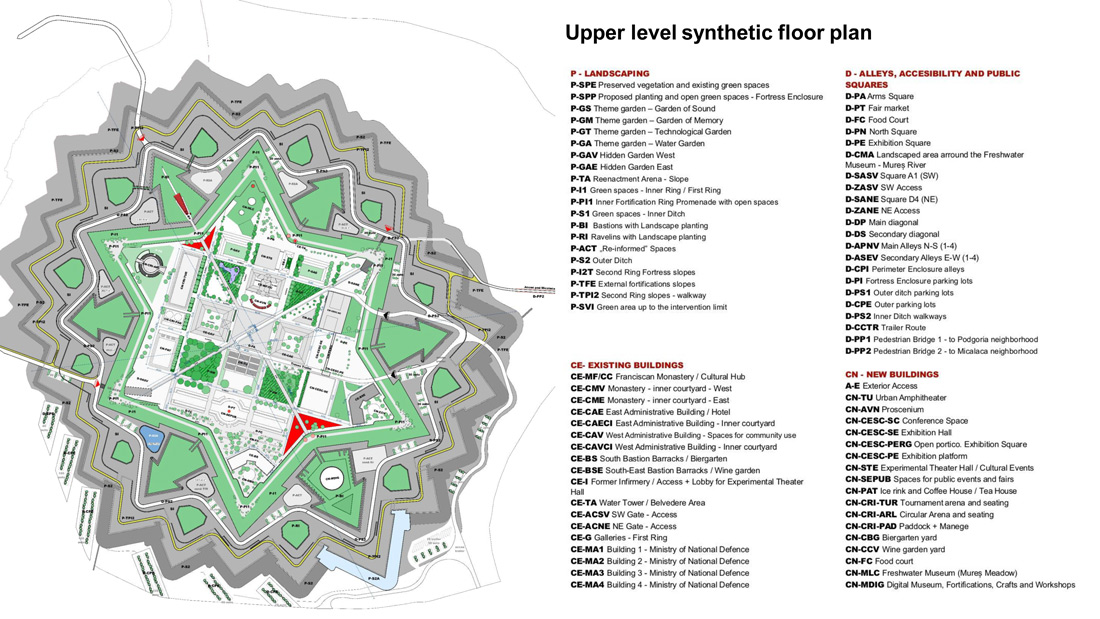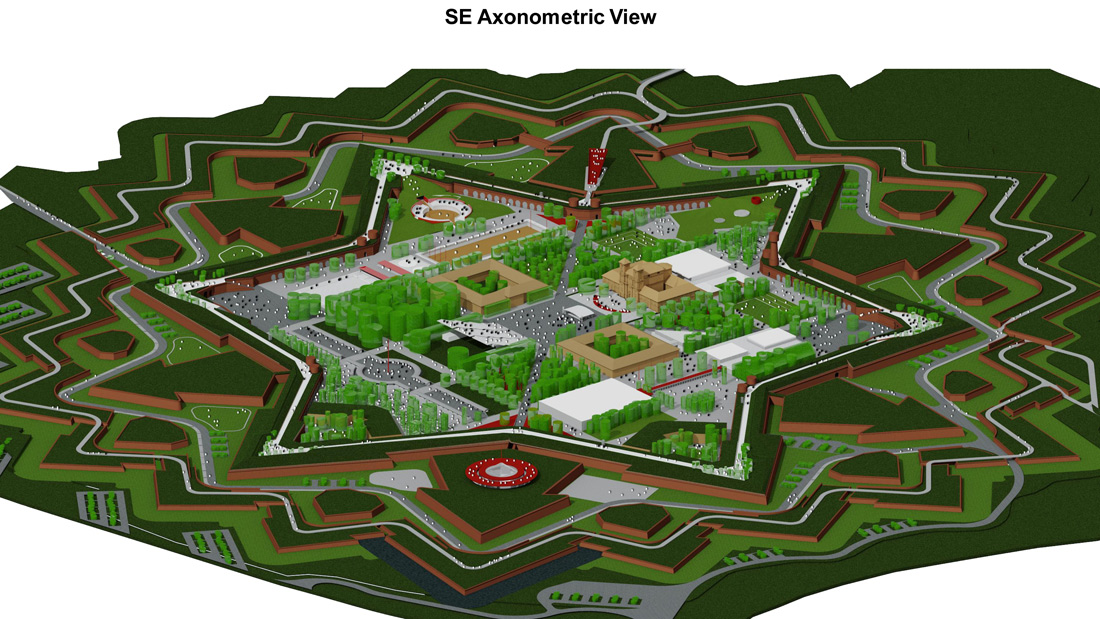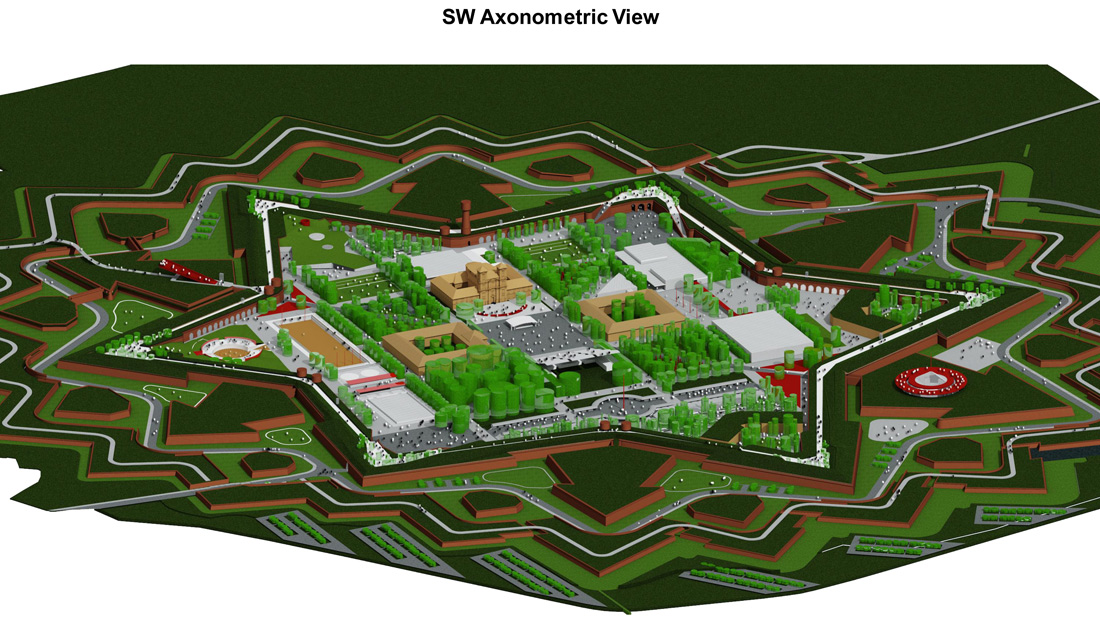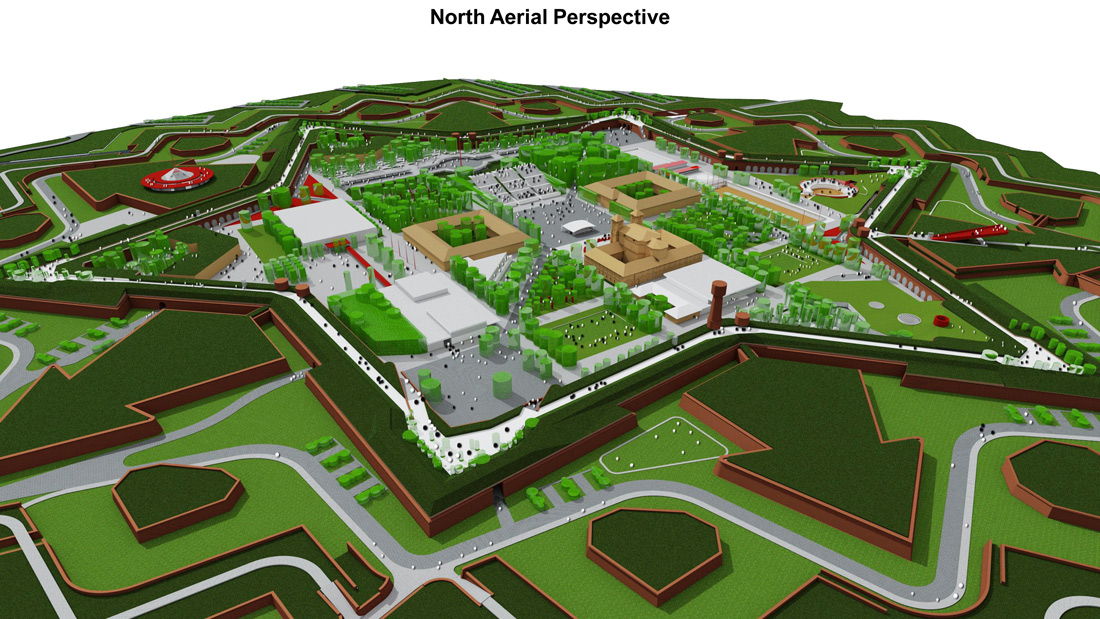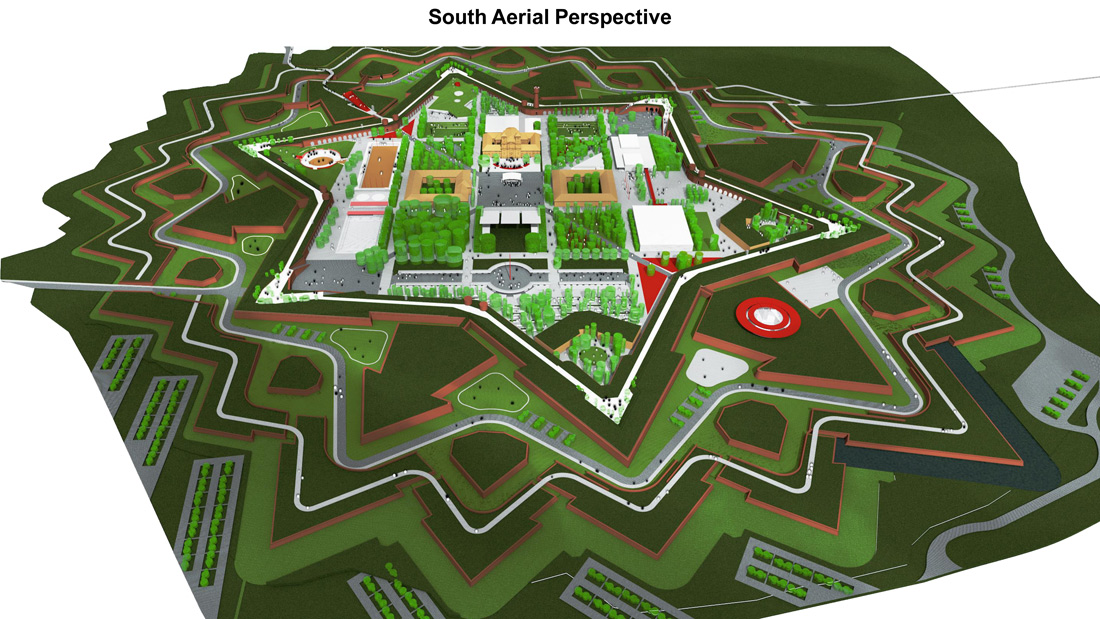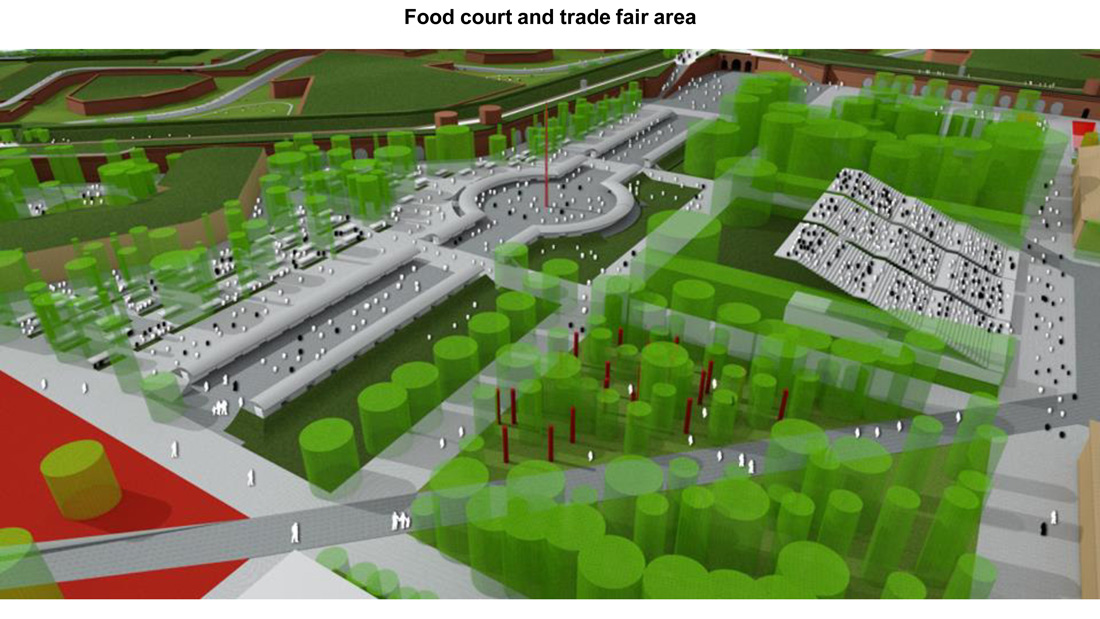 Credits
Architecture
Andreescu & Gaivoronschi; Ioan Andreescu, Marian Andrei Râță
Colaborator
Dinu Dan Răzvan Architecture Studio; Dan Răzvan Dinu
Urbanism
ACV Comunitate srl; Mihai Danciu
Landscape design
Studio de peisaj Ana Horhat; Ana Horhat
Curatorial programs consultancy
Triade Foundation; Sorina Jecza
Mechanical engineering
C&C Instal srl; Cristian Bejeriță
Road design
Drumproiect Consult srl; Andrei Dedean
Financial analysis
Călin-Dan-Marcel Popa
Related posts
Powered by