The new pedestrian and cycle path bridge "Martinsbrücke" over the Inn, connects the communities Zirl and Unterperfuss and now enables a direct connection to the Inn cycle path. An essential criterion of the bridge design was – due to the hydraulic engineering requirements – a pillar-free construction in the main drainage channel of the Inn. As a result, the bridge piers were placed in the edge areas and inclined towards the Inn. They are positively connected to the supporting structure and together with it form a trapezoidal framework.
The main girder of the bridge is designed as a wood-concrete composite structure. It consists of a block-glued wooden beam, which – prefabricated in the factory – was transported to the installation site and lifted in three steps. The reinforced concrete deck slab added on site has a static effect and at the same time offers protection from the weather. Due to the lateral tightening of the wooden girder, on the one hand, the structural wood protection in accordance with the standards is guaranteed, and on the other hand, the bridge gains its extremely elegant and slim appearance. It varies between 1.00 m (abutment areas) and 1.35 m above the pillars. In the middle of the bridge it is 1.05 m.
The usable width of the bridge's carriageway is 3.50 m. In order to meet the criteria of accessibility, the longitudinal slope of the carriageway and the access ramps is limited to a maximum of 4%. A steel railing with a transparent stainless steel rope net filling is installed to prevent falls.
What makes this project one-of-a-kind?
With a total length of around 100 m, the bridge is the first wood-concrete composite bridge in Europe of this size and is therefore not only unique in Tyrol.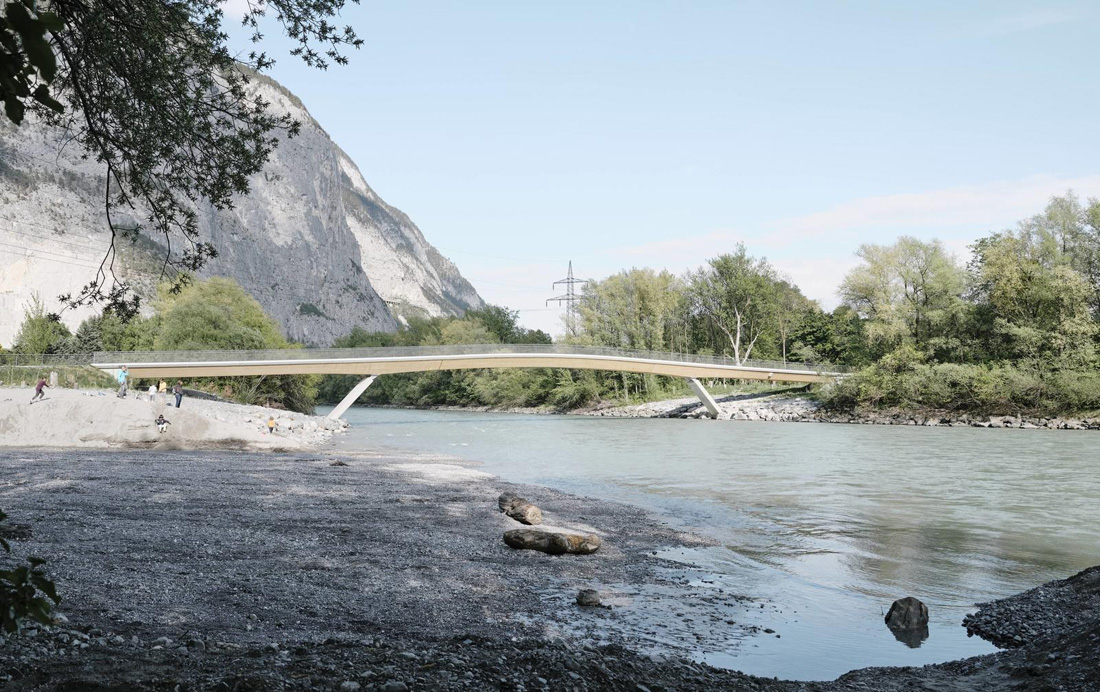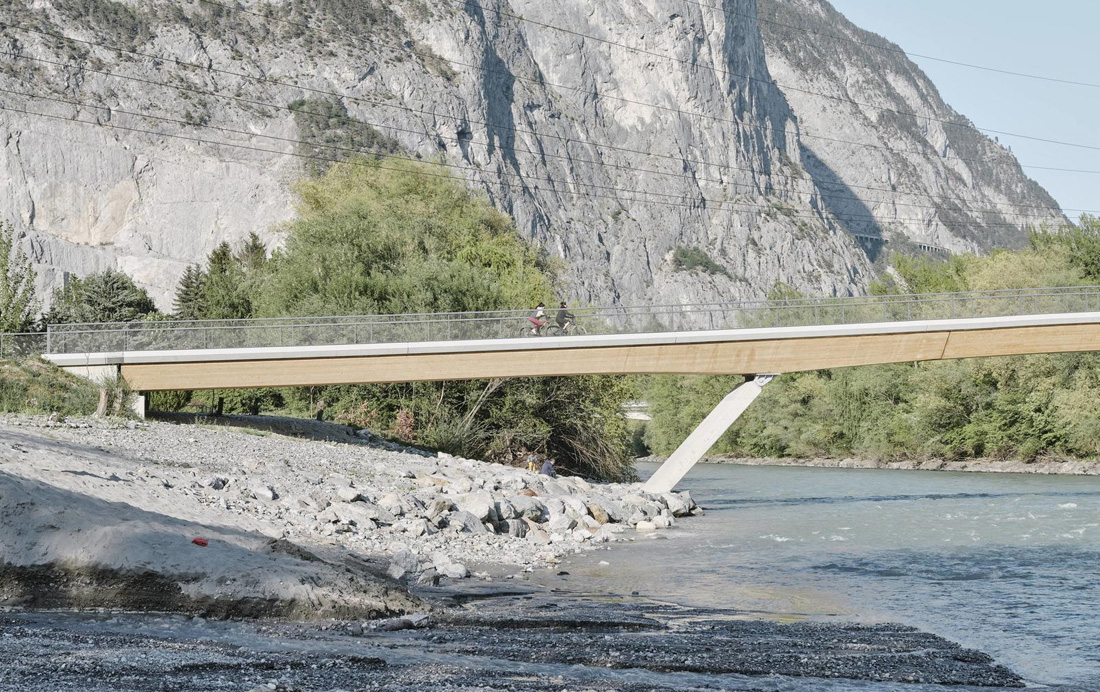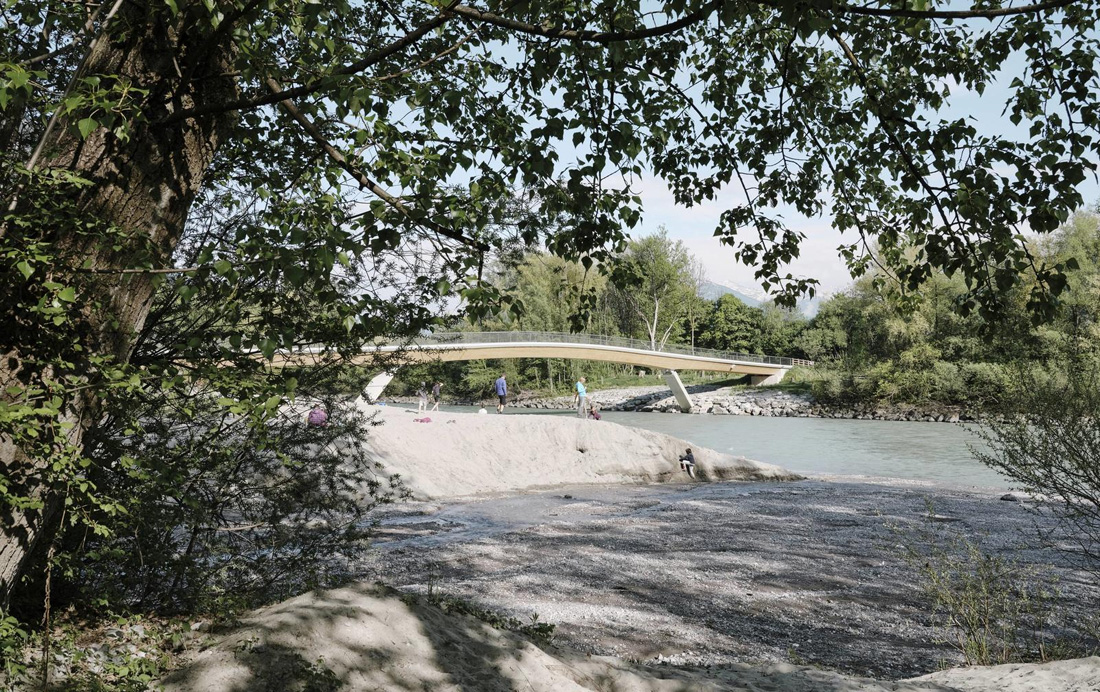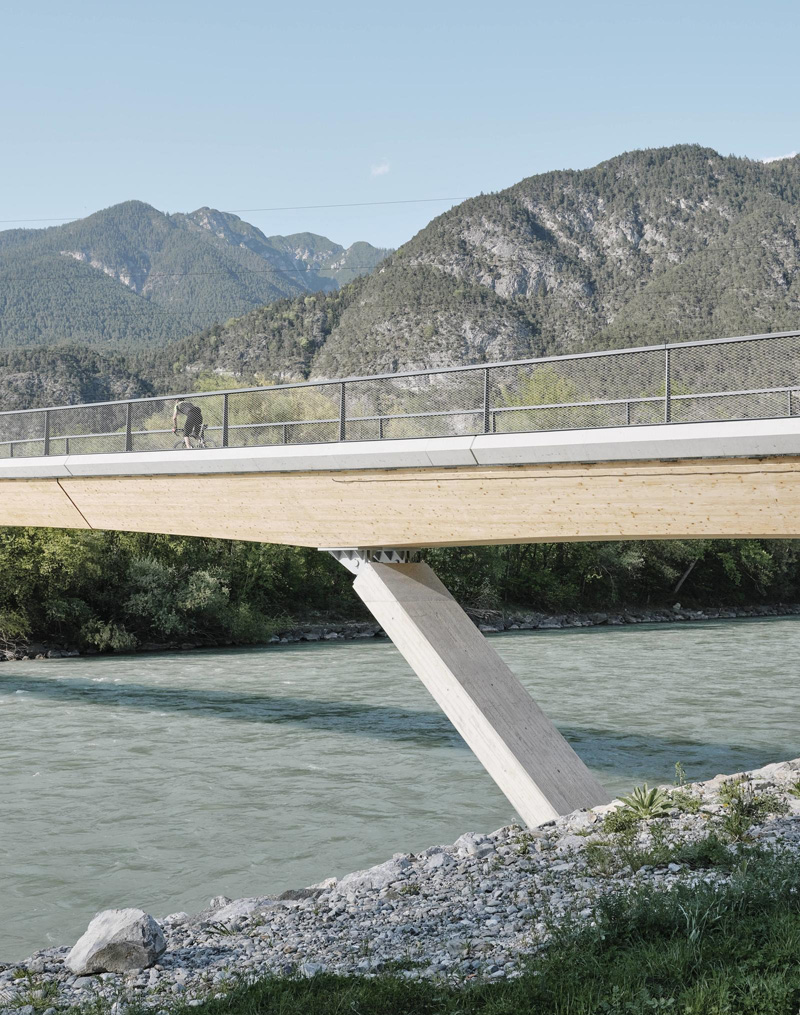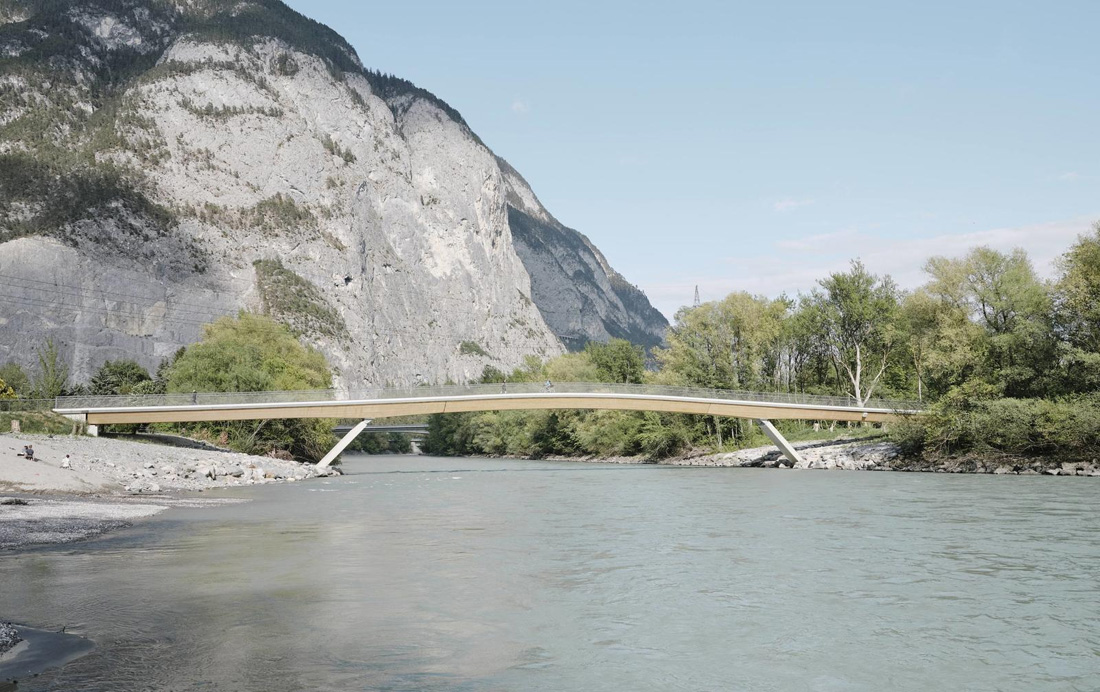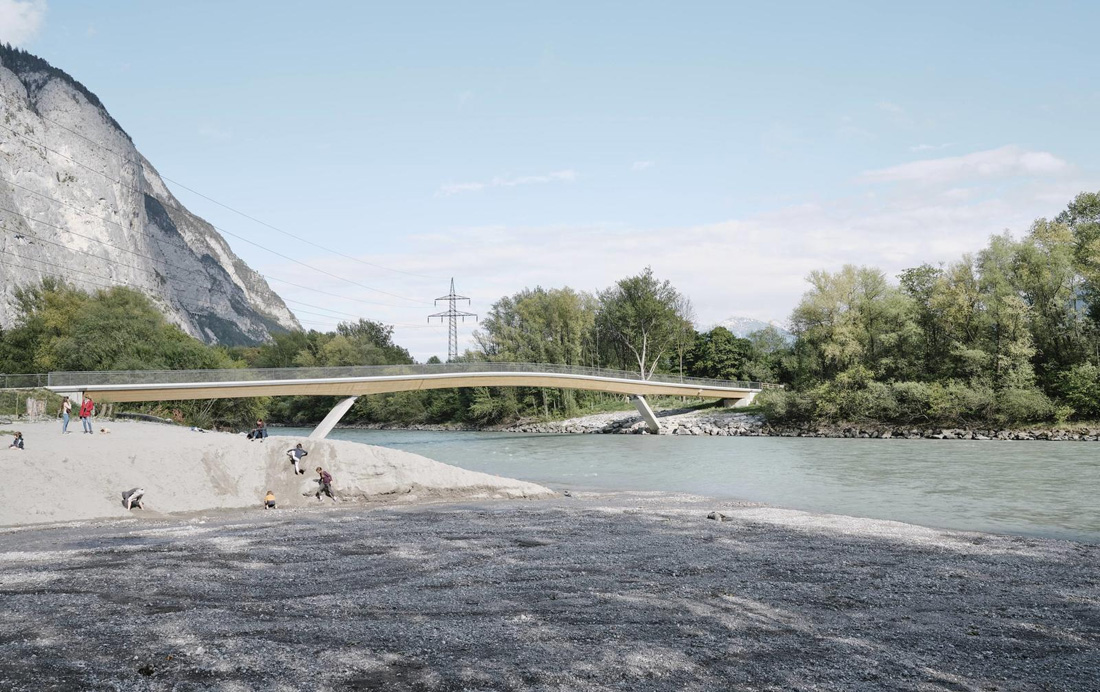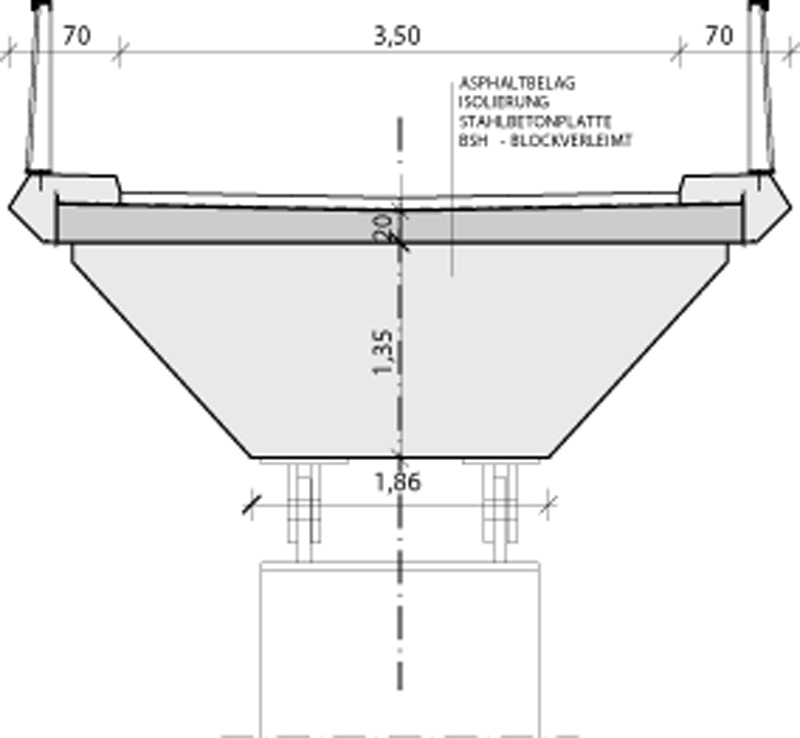 Credits
Architecture
DI Hans Peter Gruber, Ingenieurbüro Sigl; DI Thomas Sigl
Client
Marktgemeinde Zirl, Land Tirol
Year of completion
2019
Location
Zirl, North Tyrol, Austria
Photos
David Schreyer
Project Partners
STRABAG AG, Huter & Söhne Baumeister
Related posts
Powered by