House "Mala Mara" was built in the existing olive grove in the area of Kut in Vis. The content of the house is located entirely on the ground floor in order to establish a more intensive relationship of the house with the terrain and olive trees. House is located centrally in relation to the plot, which is in a slight decline in order to take advantage of the existing views of the bay and create a filter of greenery towards the road. All contents are on the same level, the pedestal on the field. There are raised parts (the house itself), a recessed part (pool) and a basic level (continuous, partly covered terrace). By pulling the surface of the facade above all openings, a line was formed which emphasized the horizontality of the house and the division into the body of the ground floor and the roof. The line is additionally reinforced with reinforced concrete canopies at its level.
The roof of larger volume is polygonal with the highest part above the living room, creating a focal point on the surface consisting of indoor, outdoor, covered, uncovered spaces and pool space. The boundary between the interior and exterior spaces, along with large glass surfaces, is further softened by an even floor finish (terrazzo floor).
What makes this project one-of-a-kind?
The house has been placed on a terrain in an extremely discrete manner, as a long outline of a traditional stone drywall whose purpose is to define the levels of the arable terraces in order to make the natural terrain suitable for living. With the help of the modern interpretation, an architect has replaced a stone by a visible, naked concrete. This concrete construction has been introduced into an olive grove in a form of a stripline with a semi-open terrace and a pool area.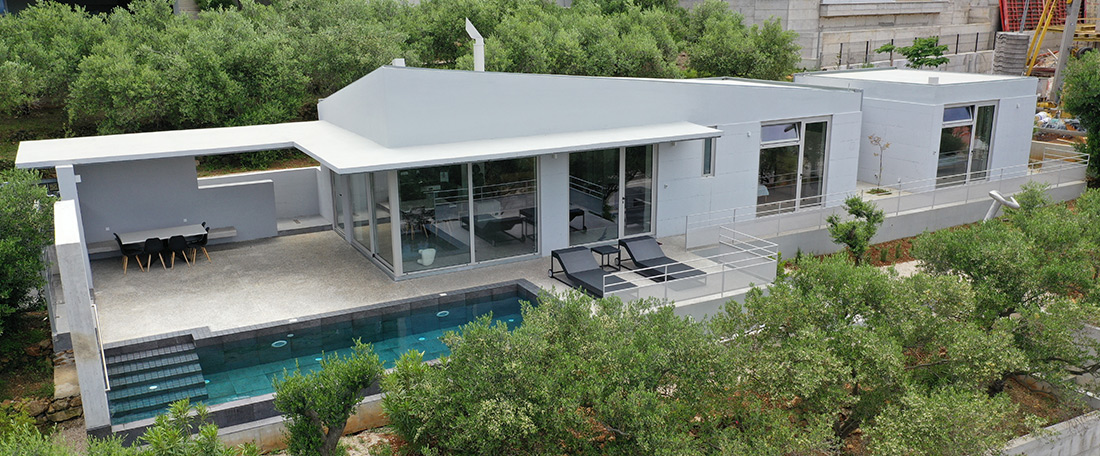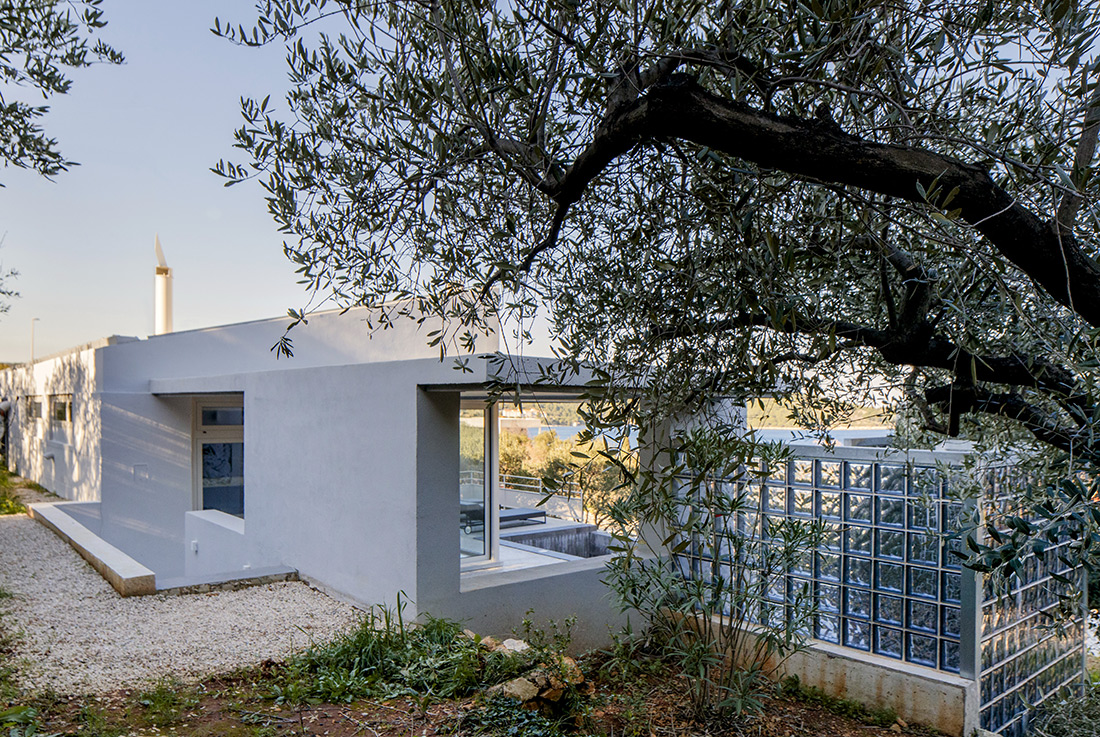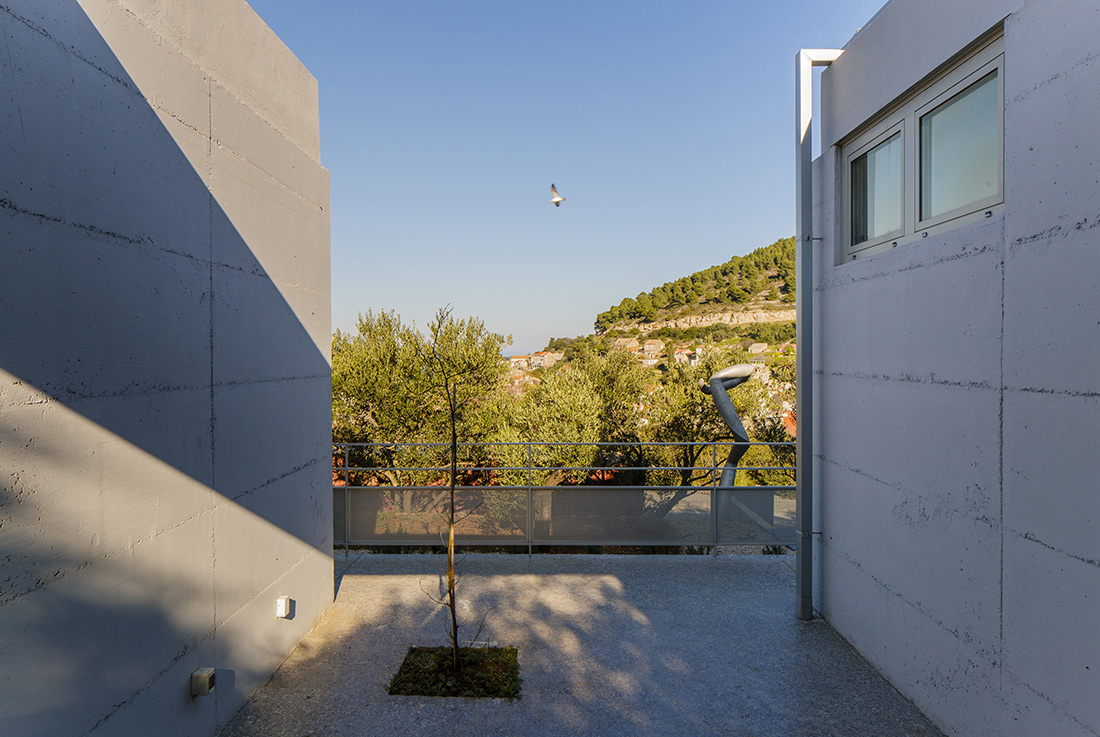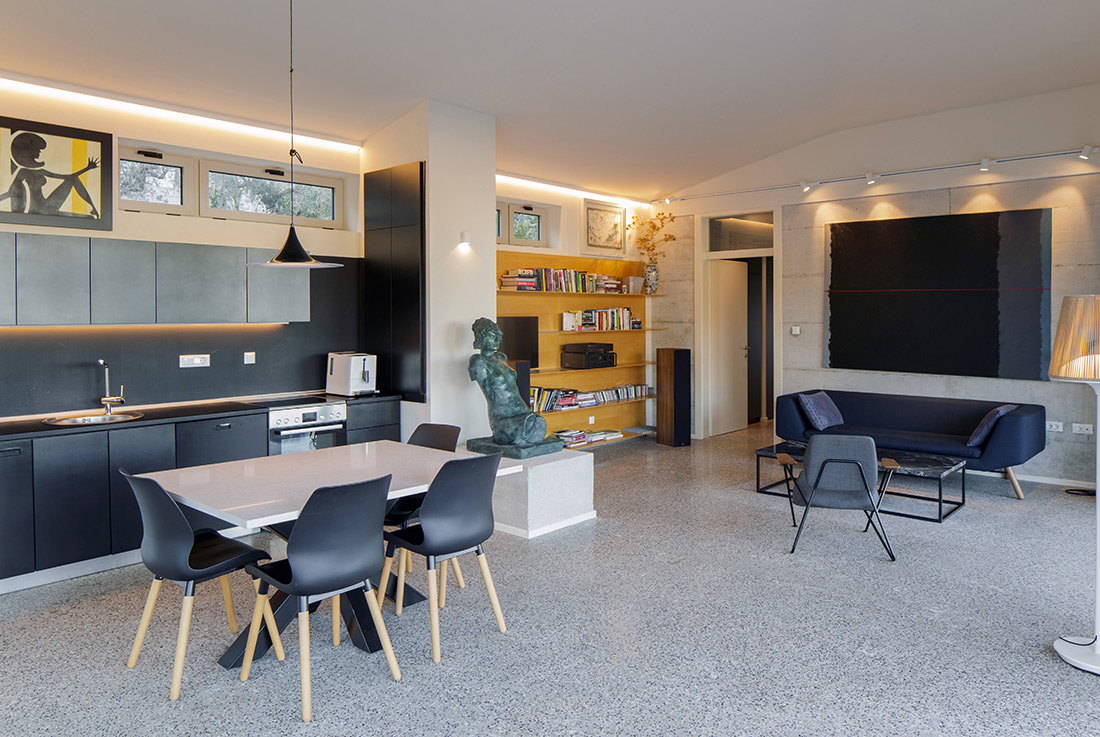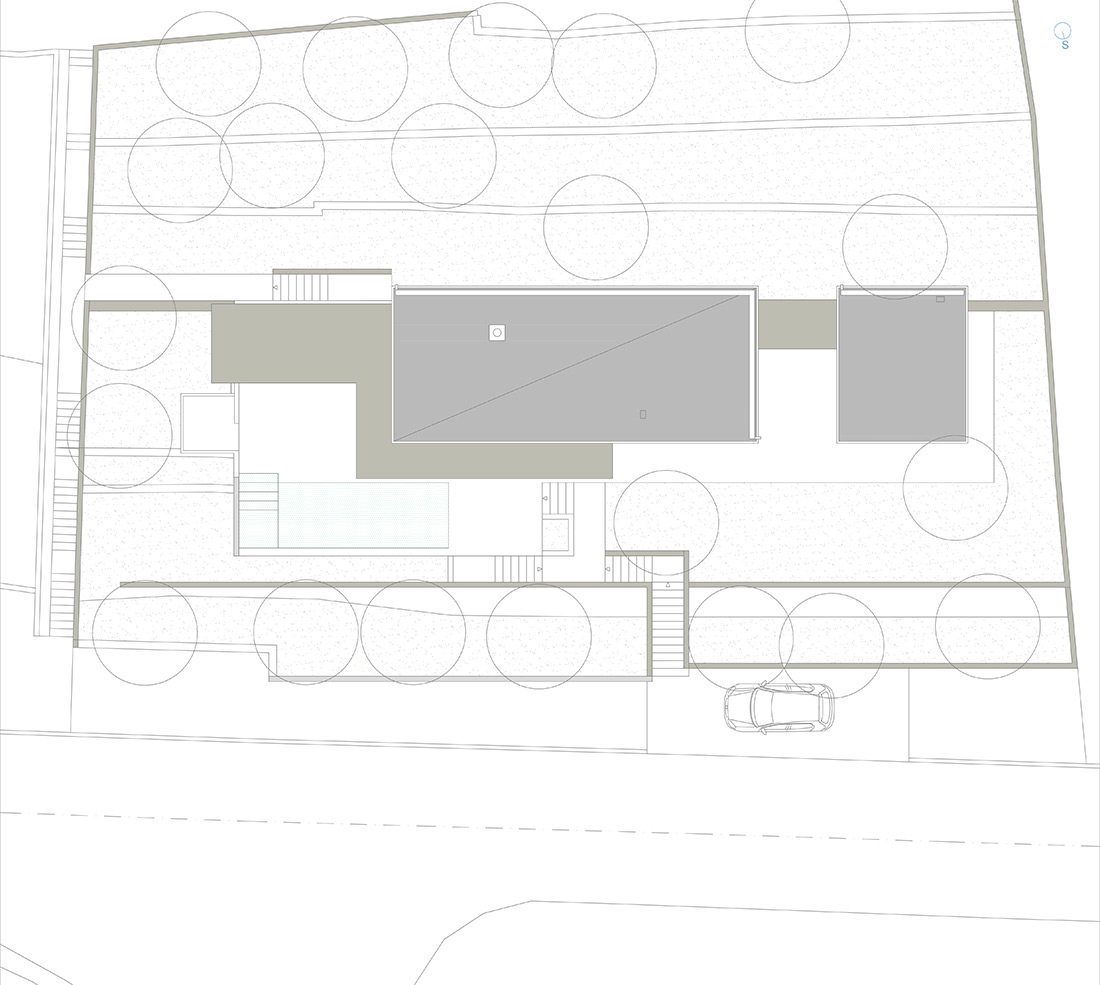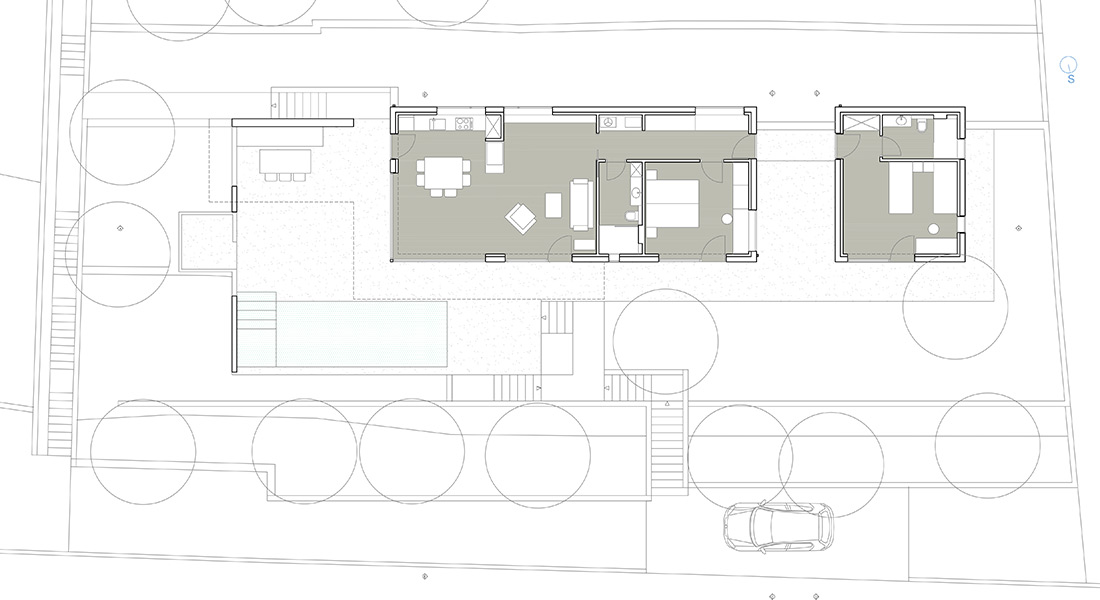 Credits
Architecture
Ante Mardešić, a+u d.o.o.
Client
Private
Year of completion
2020
Location
Vis, Croatia
Total area
113 m2
Site area
680 m2
Photos
Domagoj Blažević, Miljenko Bernfest, Jani Mardešić
Project Partners
Related posts
Powered by