Inspired by wild nature, placed on the edge of a bog, this building is nothing like your regular hotel room. It is located among birch trees, with bogland flooding knee-deep during high water – making it possible to start a canoe trip straight from the terrace. A boardwalk leads to the terrace in front of the elevated house. The entire house is covered with terraces – a lower morning terrace, gigantic steps leading to the roof and the night terrace at the height of the treetops, for enjoying the sunset, stargazing and birdwatching. The house is intended for 1-2 visitors at a time, offering maximum comfort and privacy – it isn't visible from anywhere apart from the boardwalk. The sharp angles of the building's triangular shapes blend into the surrounding bogland forest, due to its dark brown ash walls.
What makes this project one-of-a-kind?
Maidla Nature Villa is a nutshell-sized 'forest bedroom' that sits on the edge of wetland. The 28 m2 one-bedroom remote hotel was designed with the hope of reminding people of their connection to nature, the fragility and value of this link that is already disappearing in many places. One of the aims of erecting a minuscule hotel on the edge of a swamp was to create a space that would immerse hotel guests in the wild nature of Estonia and to show what great contemporary architecture and design can achieve on a truly tiny scale: in a situation where every millimeter counts.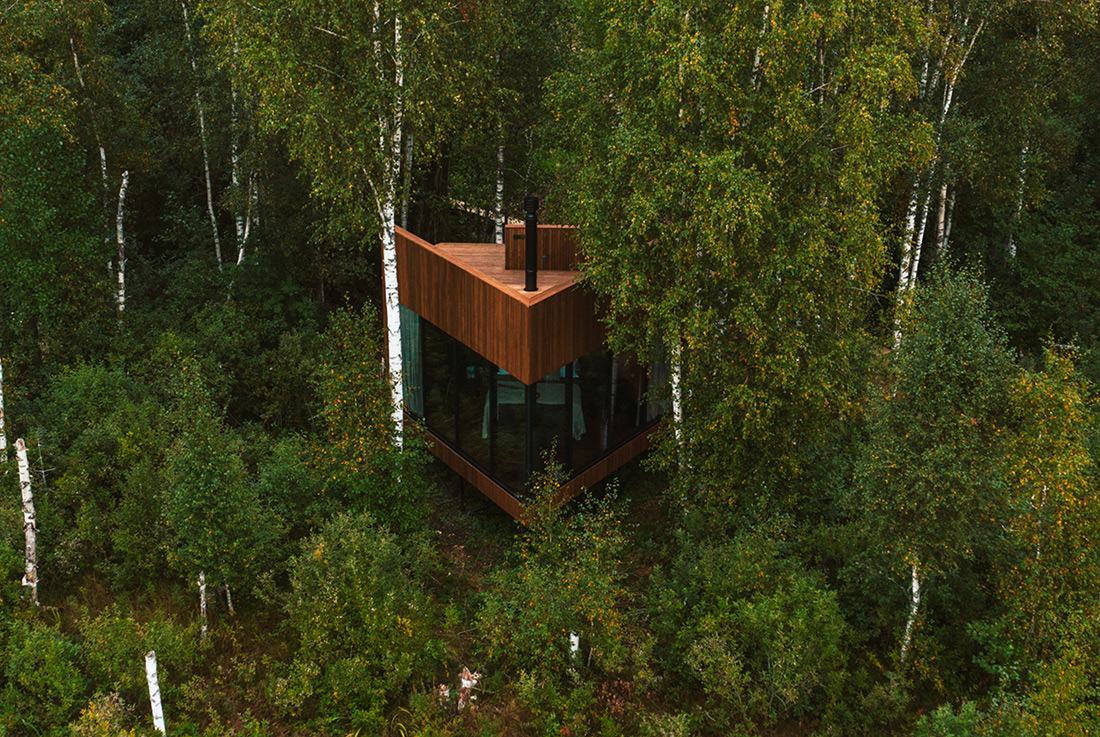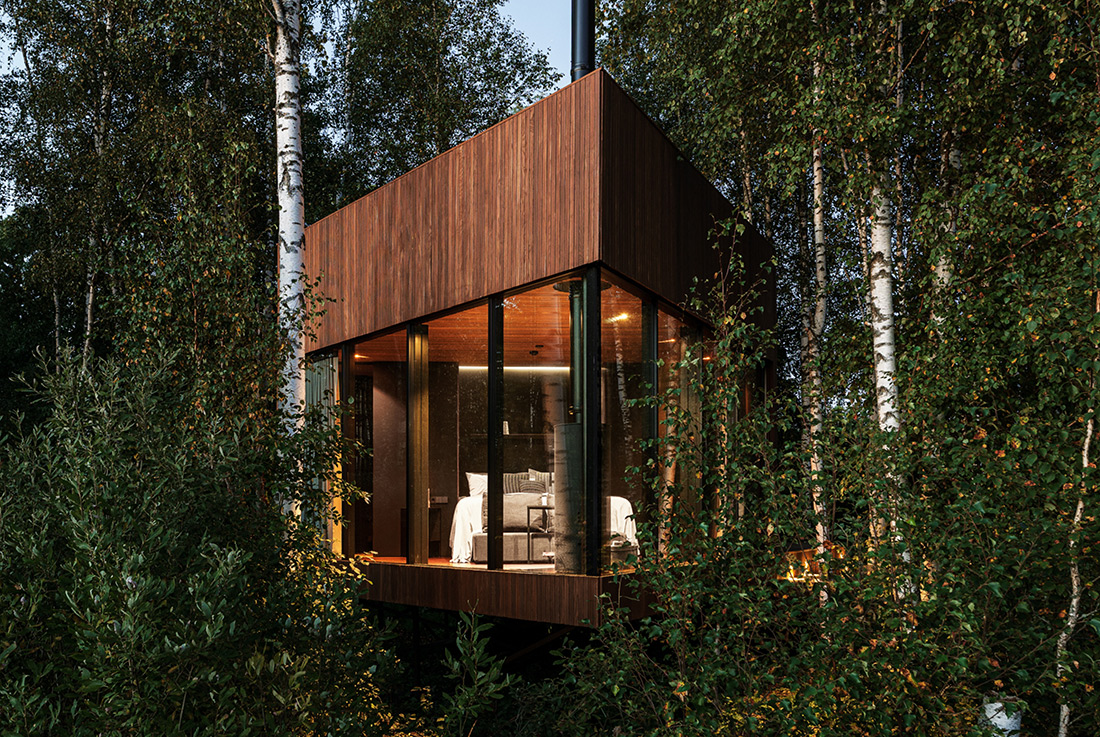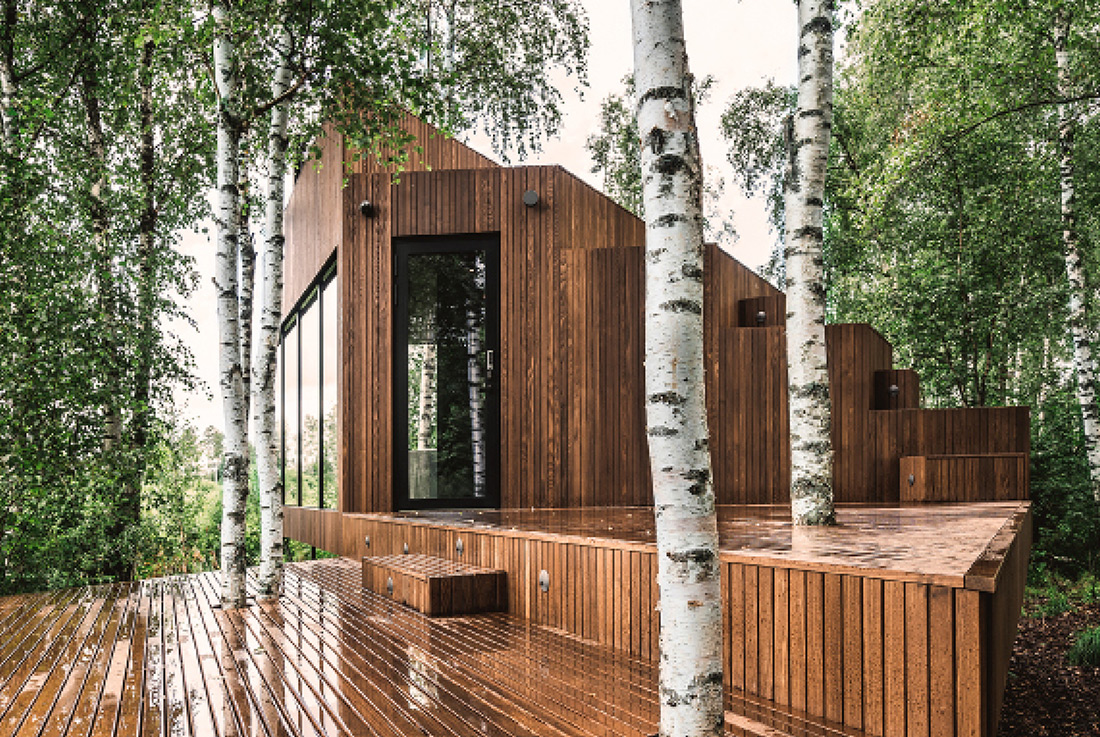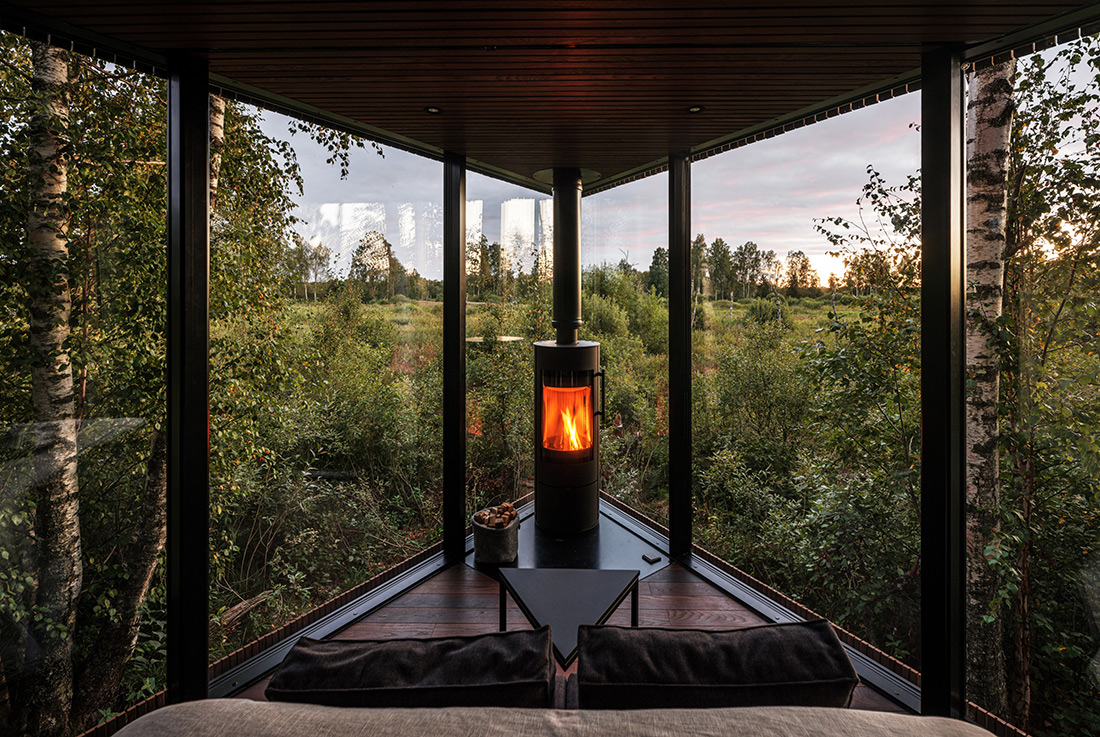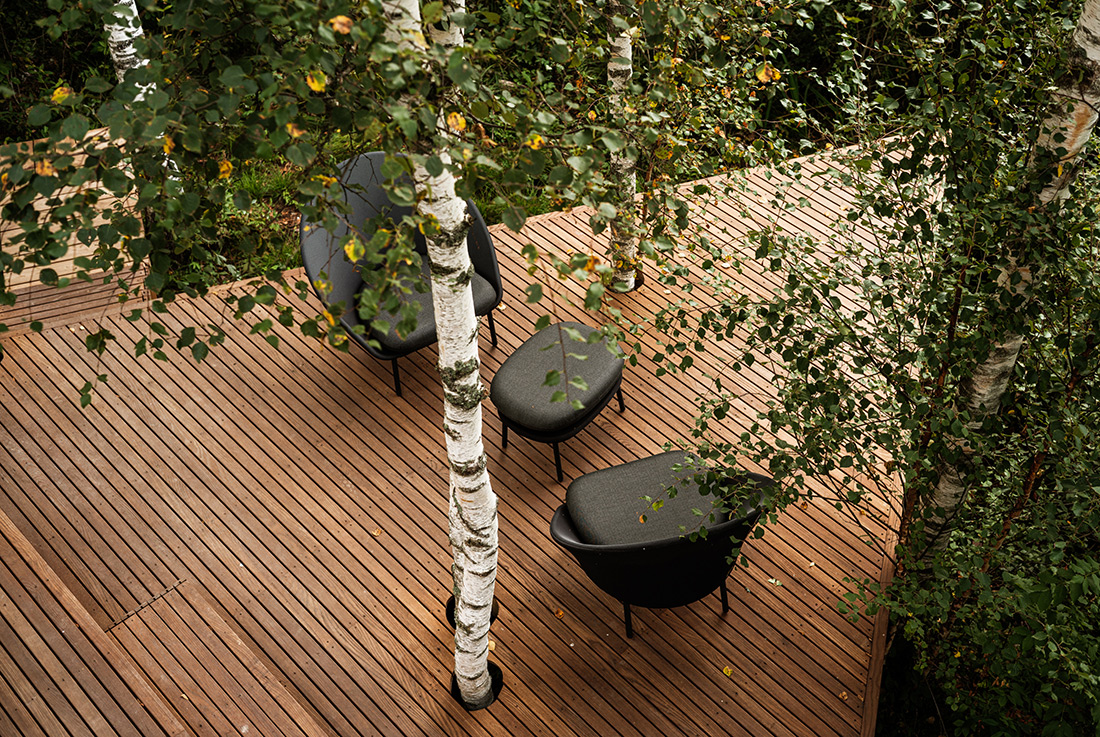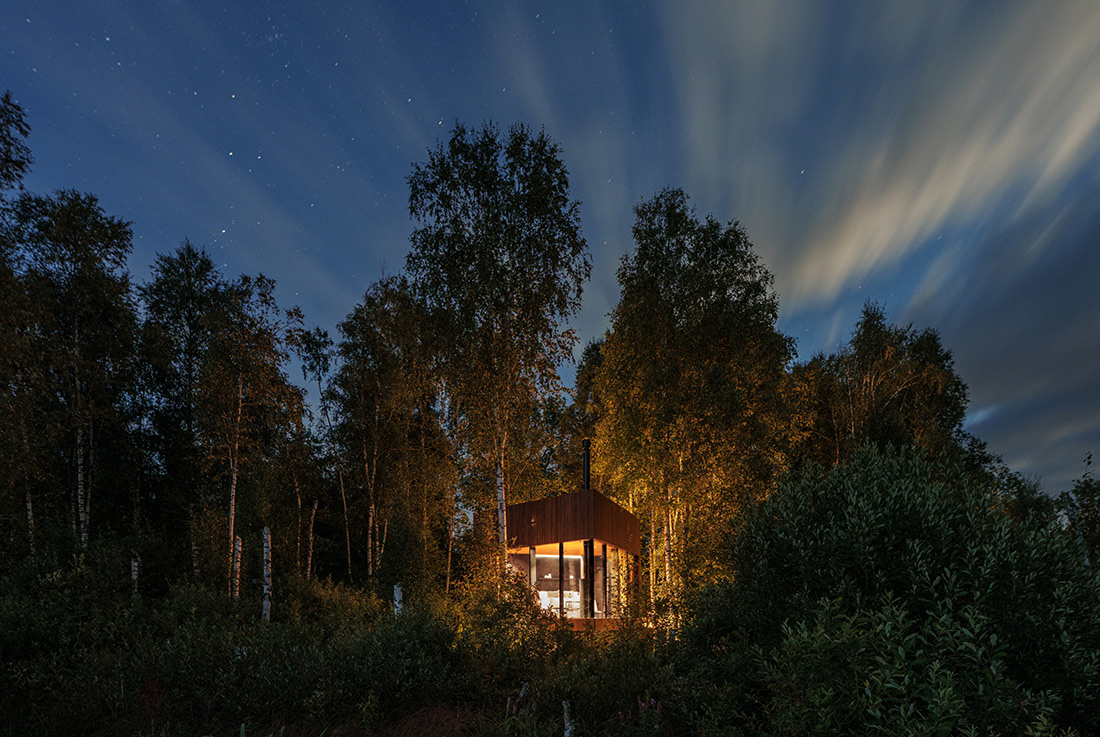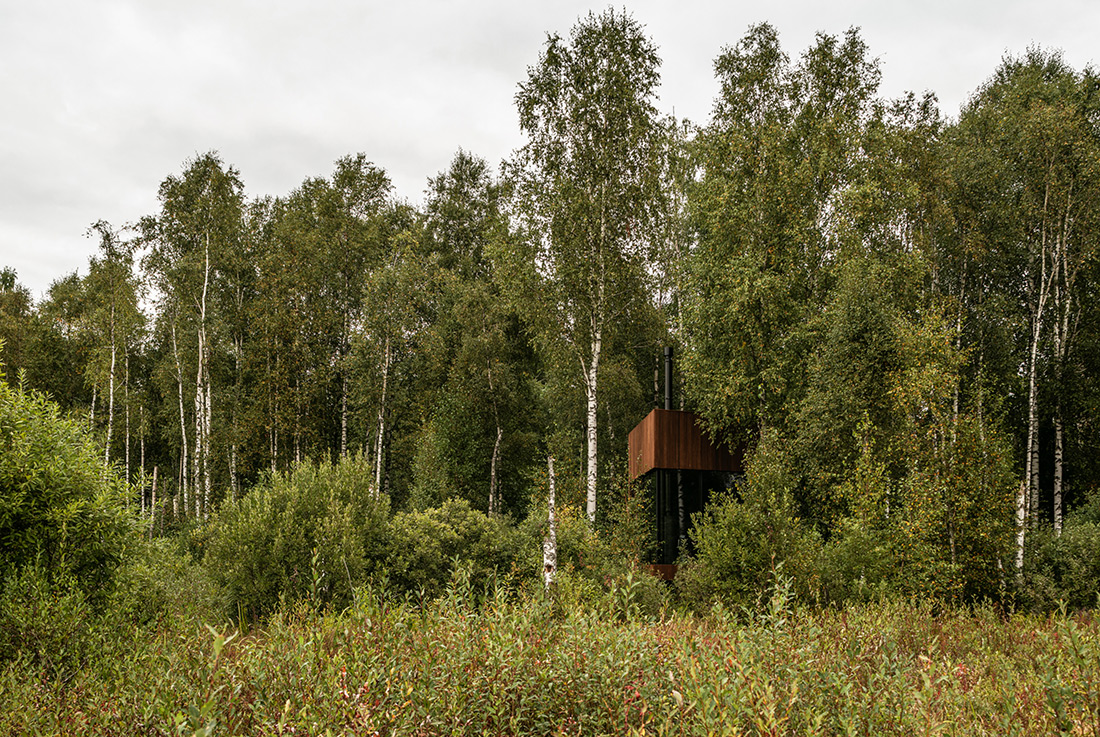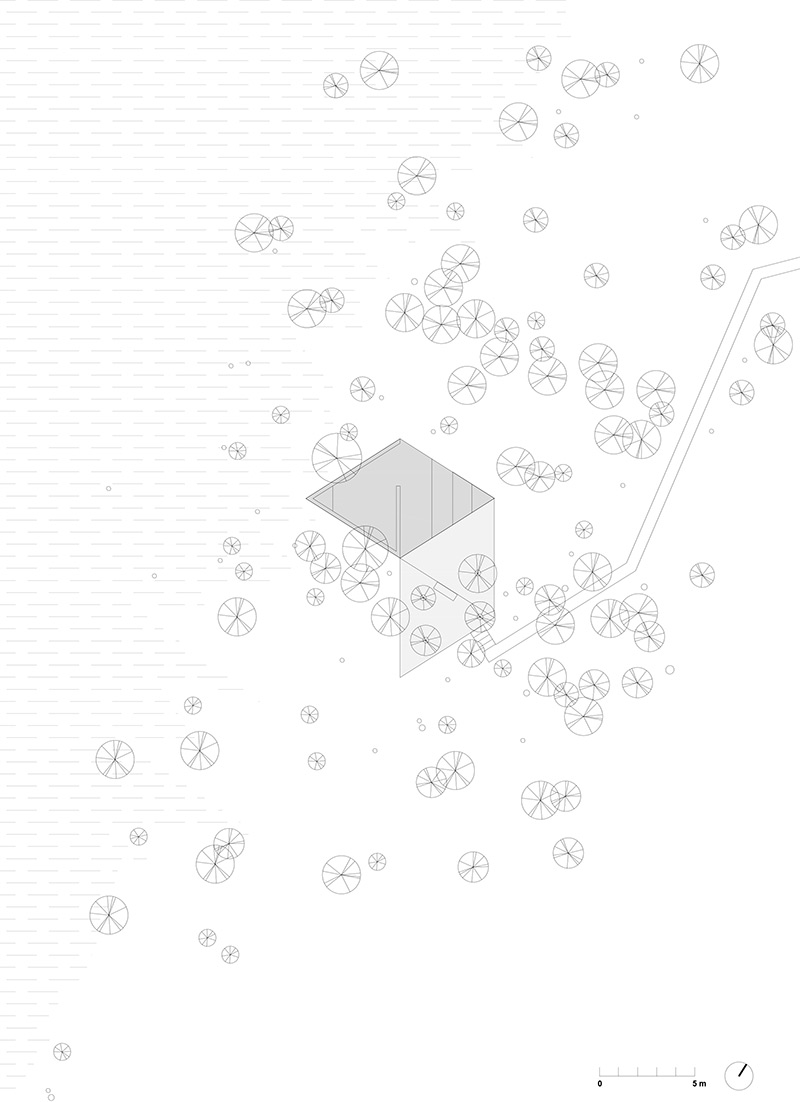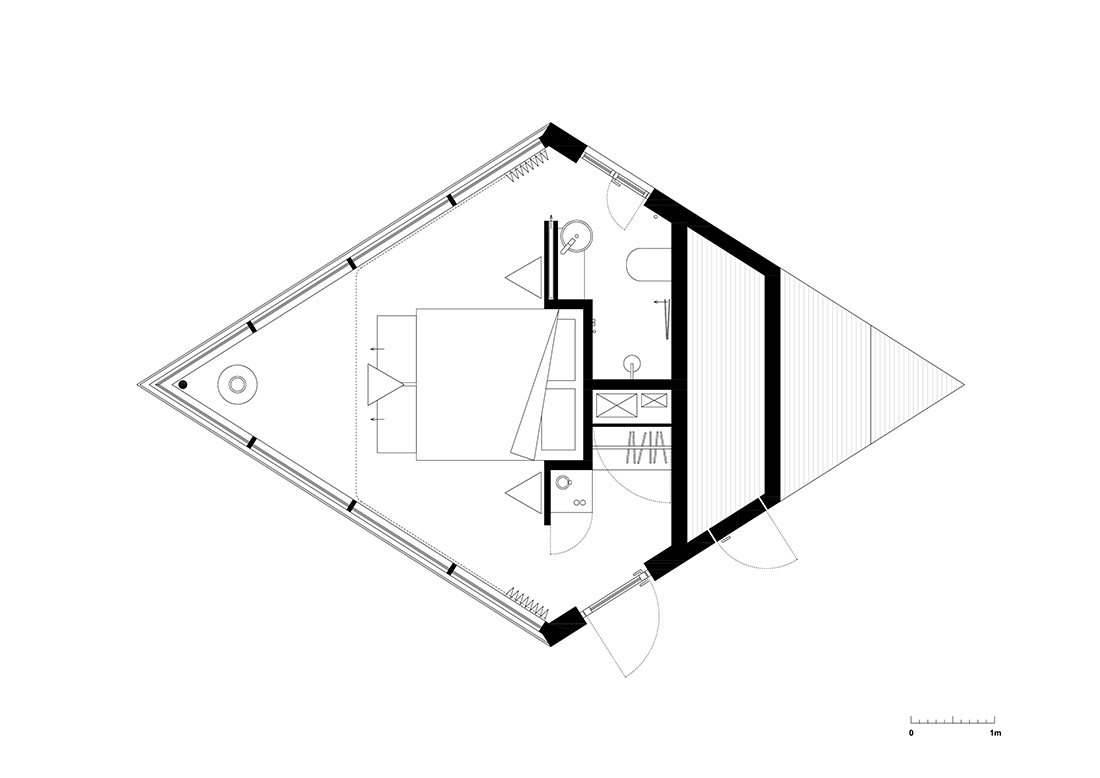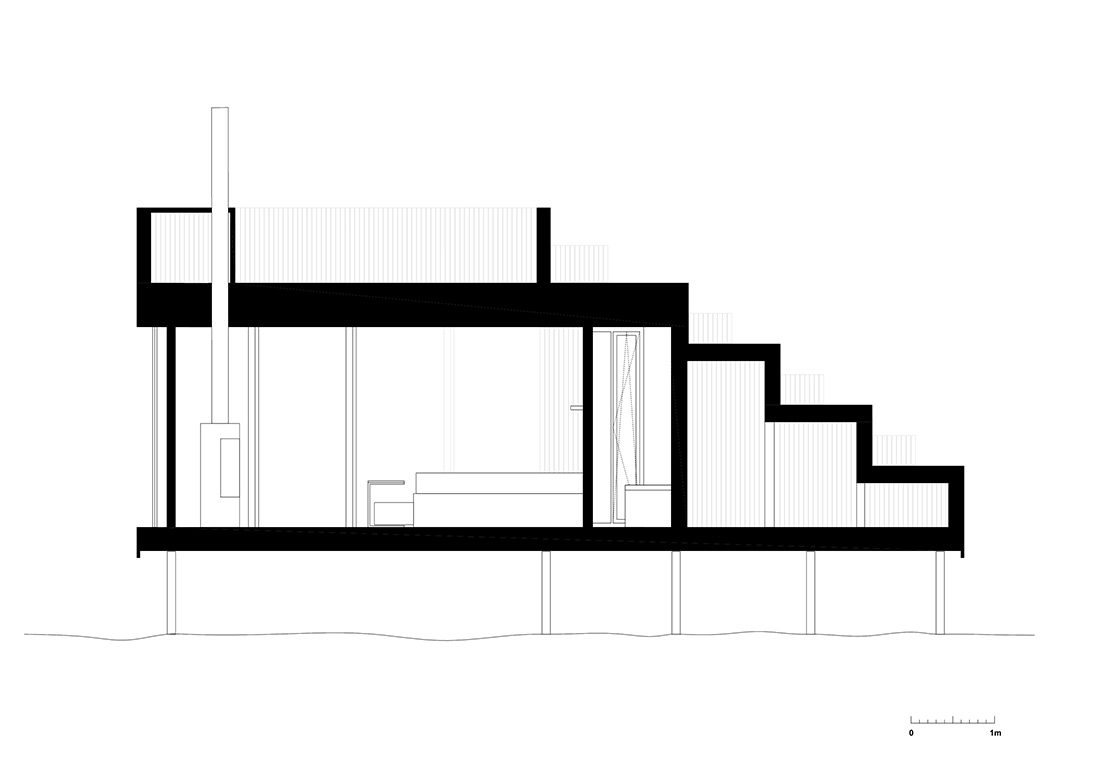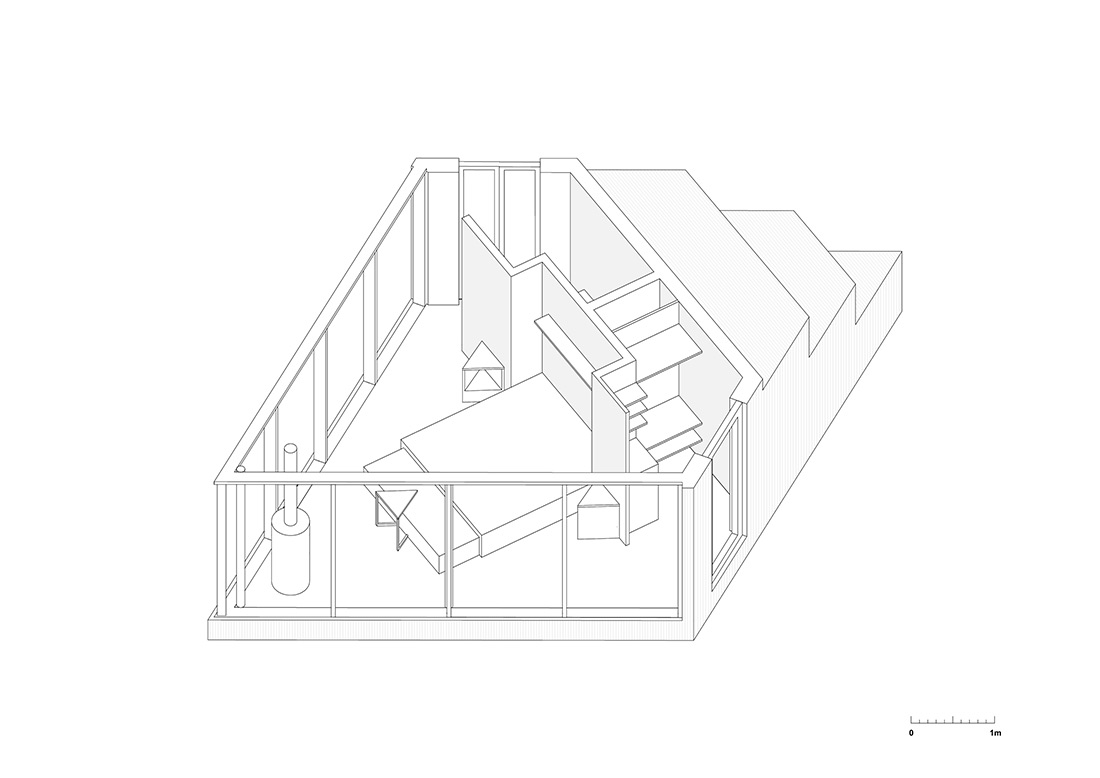 Credits
Architecture
b210 arhitects; Mari Hunt
Client
Maidla Nature Resort
Year of completion
2020
Location
Maidla Nature Resort, Rapla county, Estonia
Total area
indoor size of 22 m2
Photos
Tõnu Tunnel, Priidu Saart
Project Partners
Related posts
Powered by