The rectangular plan is liberated from partitions. A single white cube contains the service units – wardrobe, bathroom, storage – and integrates with an open staircase to a split-level for the sleeping area. From the split-level one can slide down an elastic hammock which is also a transparent roof above the study area. In the middle of the flat there is a kitchen island, which is also a table with pull-out benches inside. Long bookshelves cover the entire entrance wall as a backdrop of the space. The white walls and the light concrete floor bring out the original wooden trusses of the ceiling. The same rough wooden texture is repeated in the finishings of the kitchen, the staircase, the floor of the split-level, the ceiling and the furniture in the bathroom. The famous Chaise Longue by Charles and Ray Eames along with some of the greatest Italian Design's classics – the sofa Le Bambole and the table Kono by Mario Bellini, the lamp Parentesi by Achille Castiglioni and the tray Putrella by Enzo Mari – inhabit the realm of the writer who lives there.
What makes this project one-of-a-kind?
A top floor cosy apartment (60 m2) overlooking Milan's Chinatown. With its high trussed ceiling and a sunny terrace the place seems to be a cottage with a garden in the middle of the city. A getaway to enjoy. The stripped structure enhances the space and the furniture, conceived as a set that creates handholds for the actors, open to the interpretation they want to give.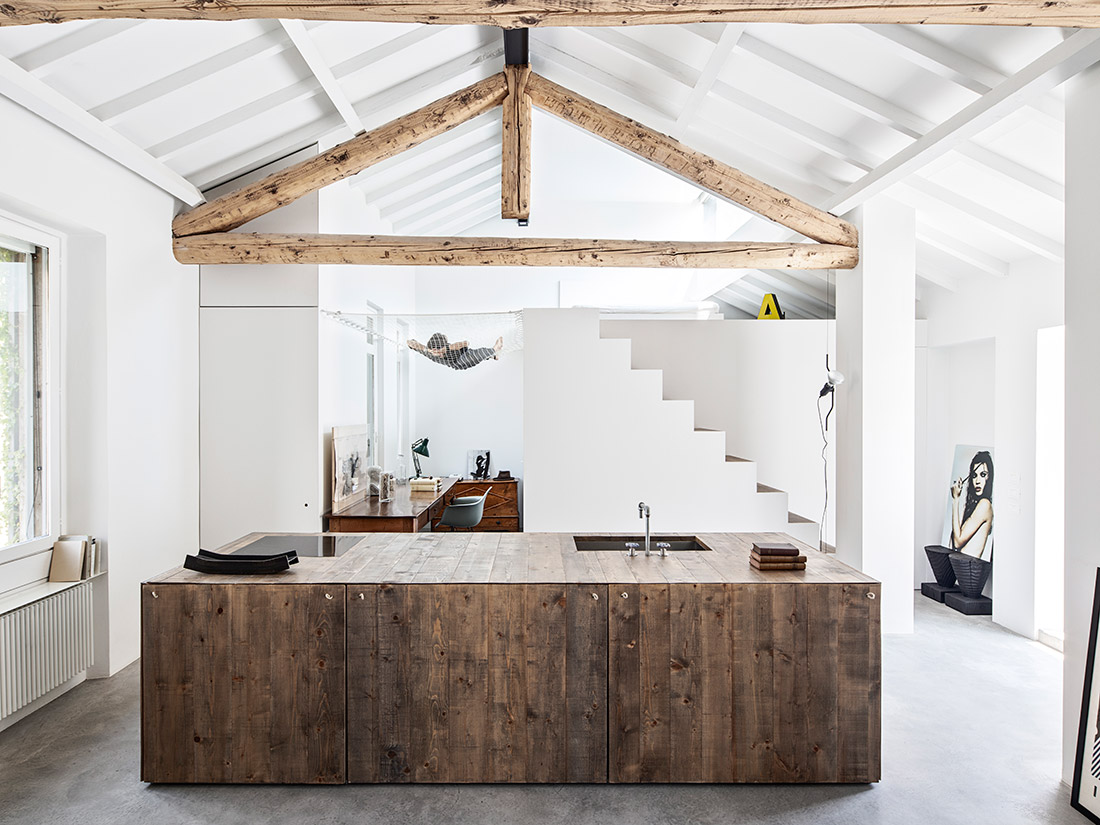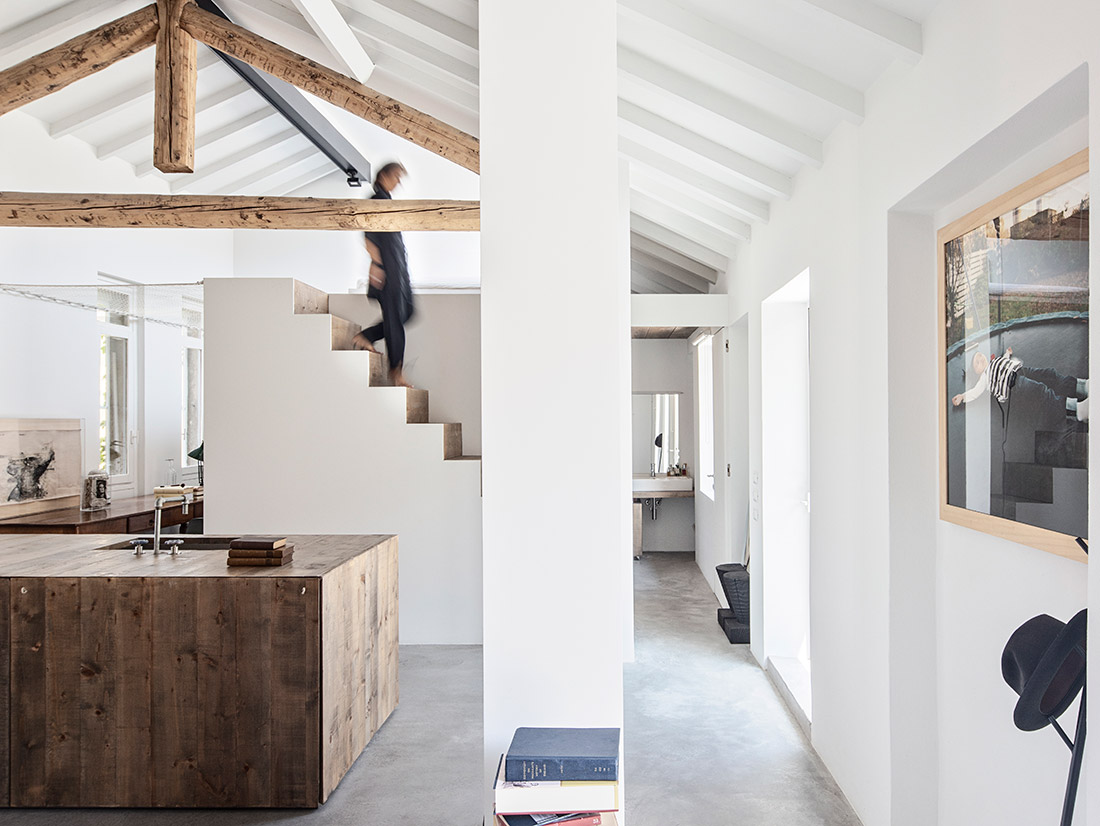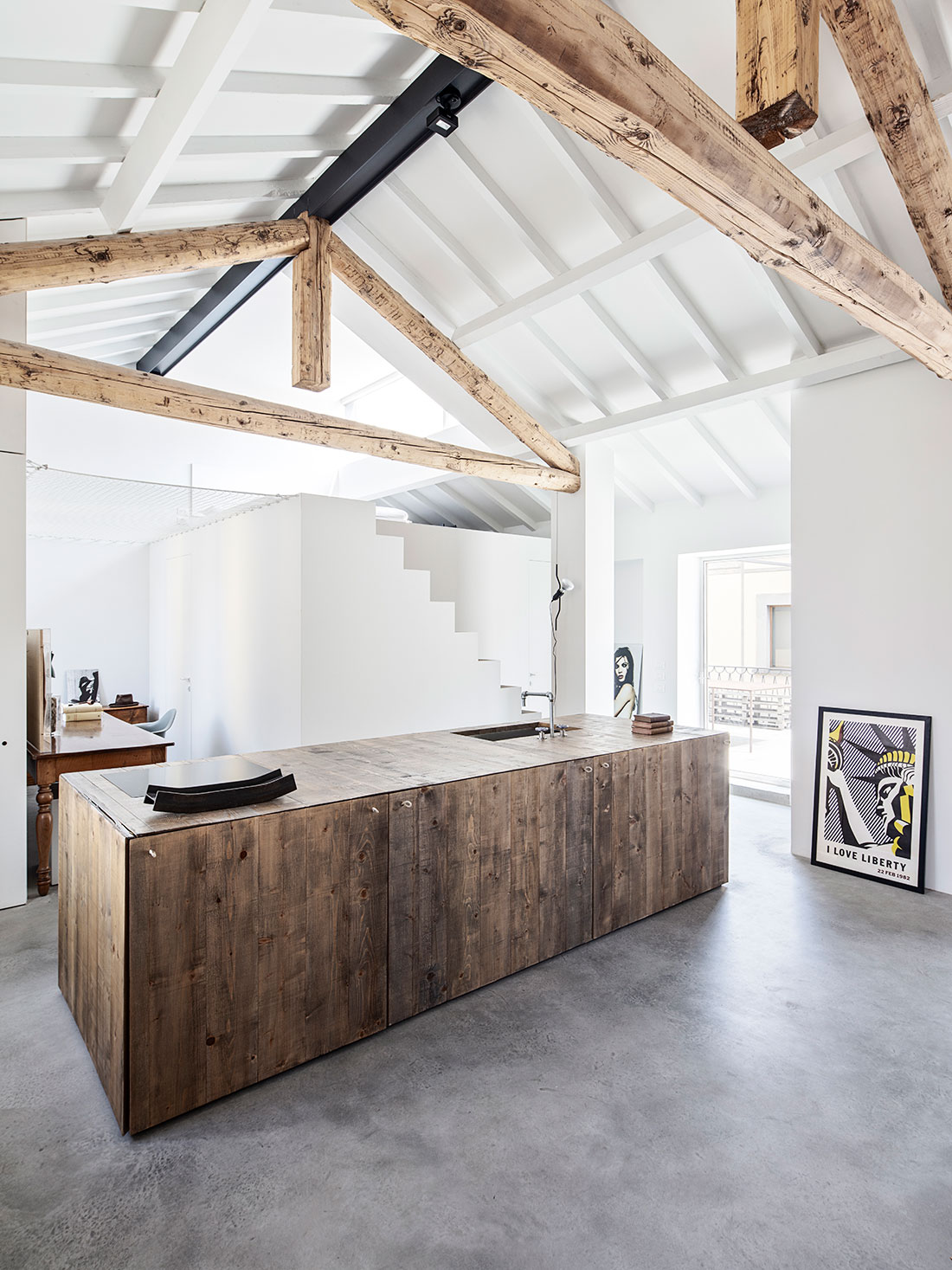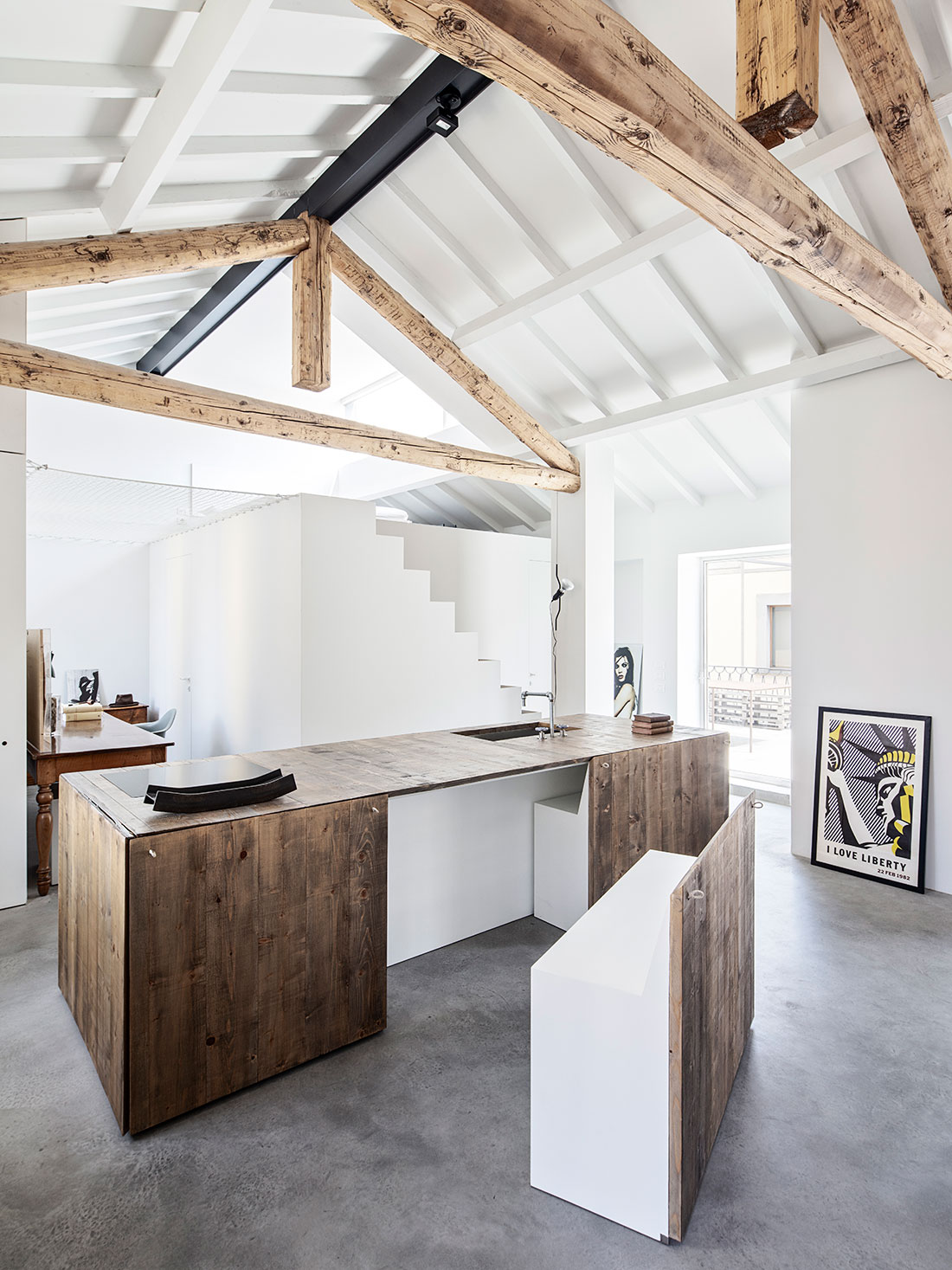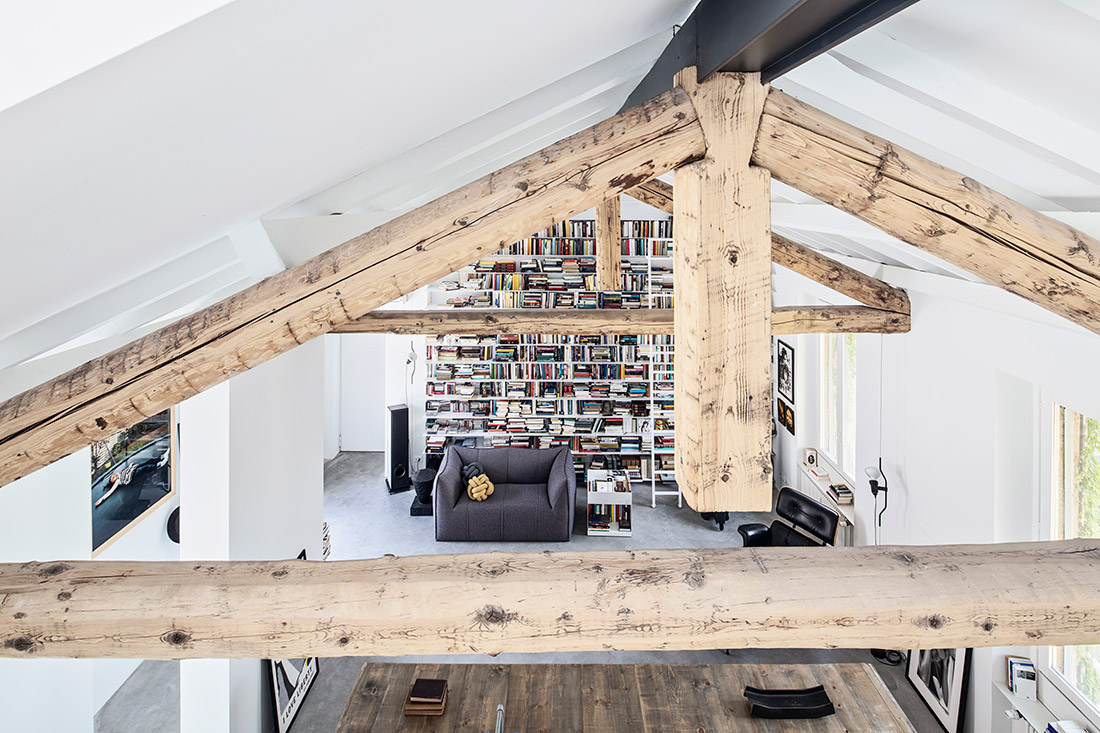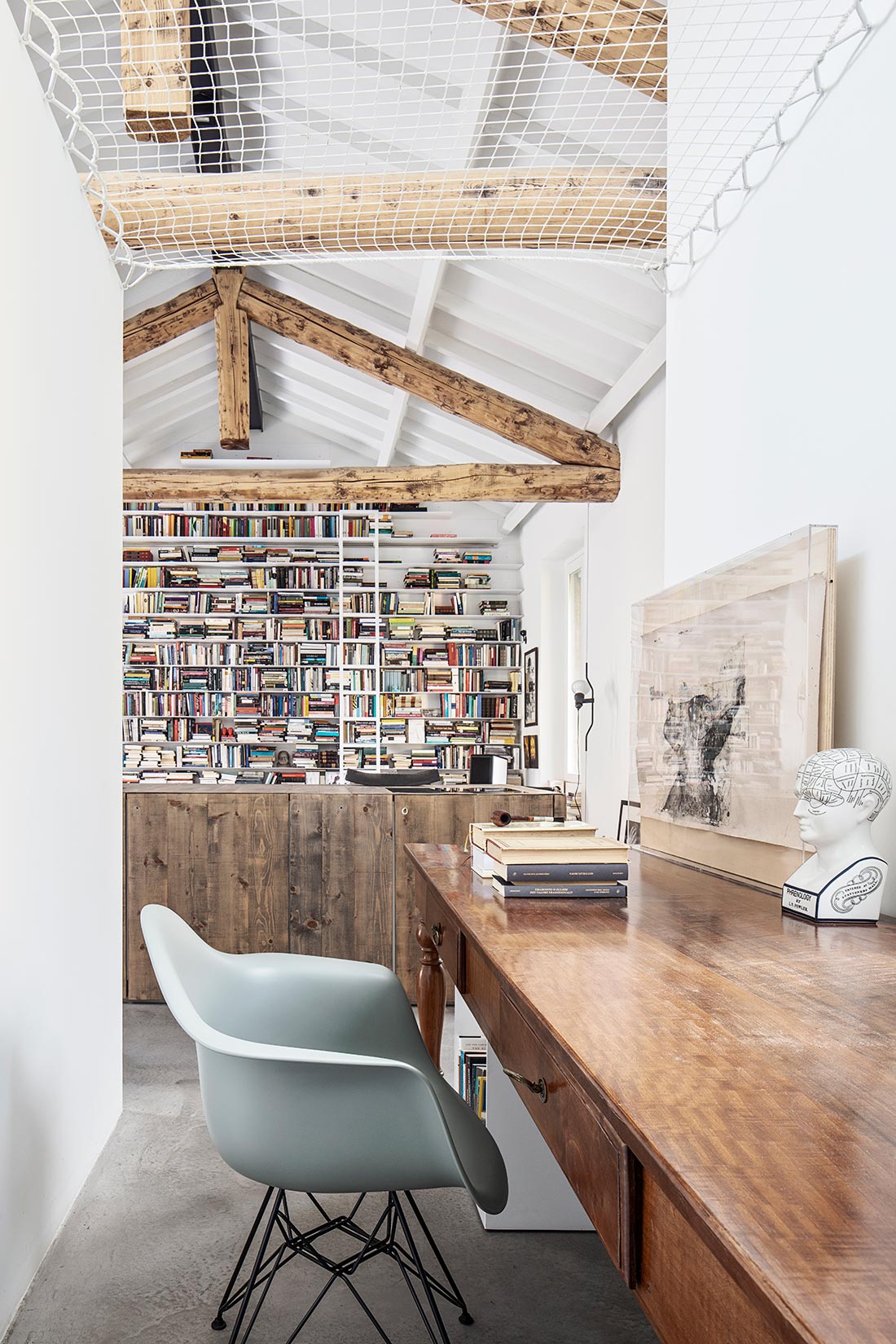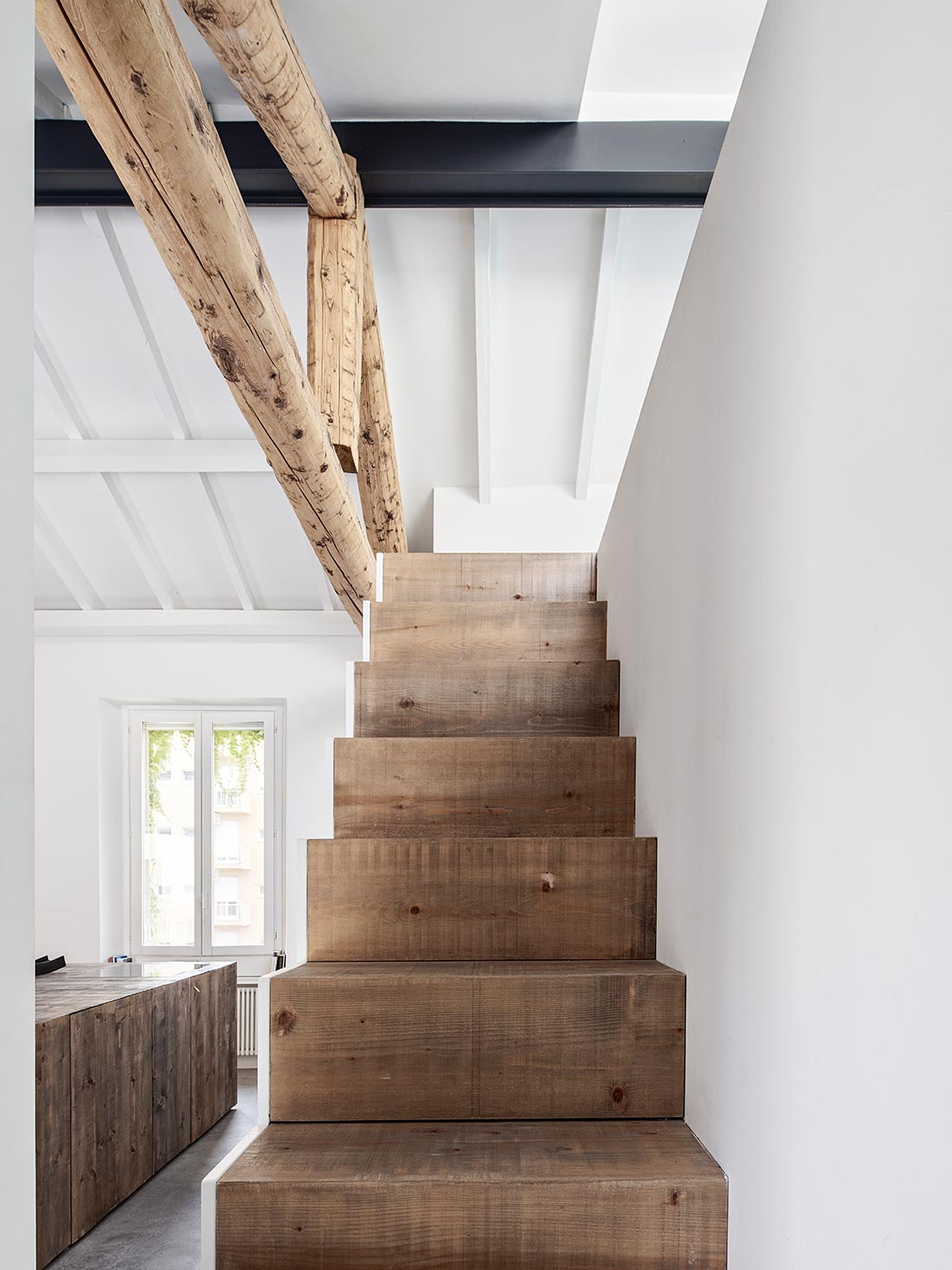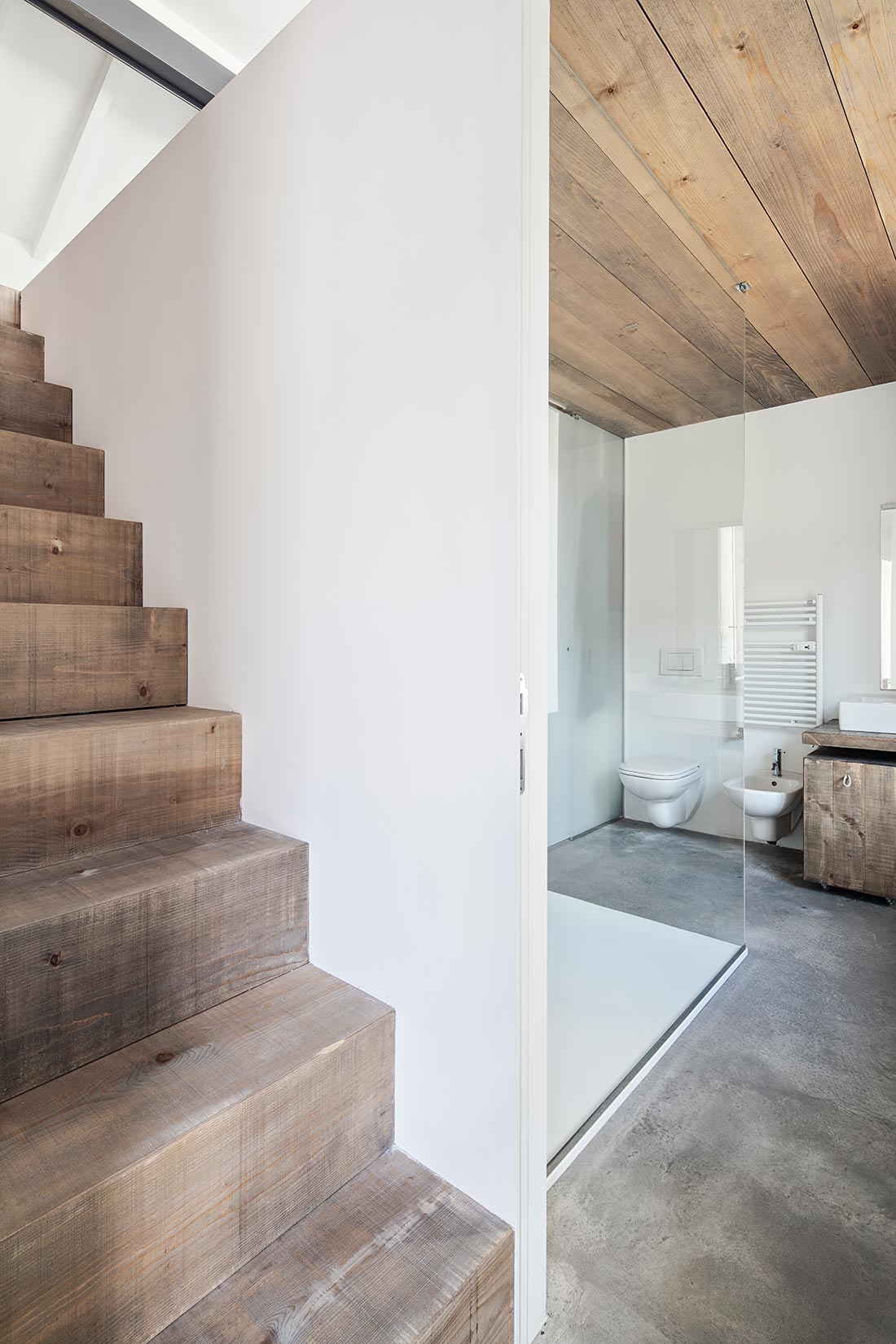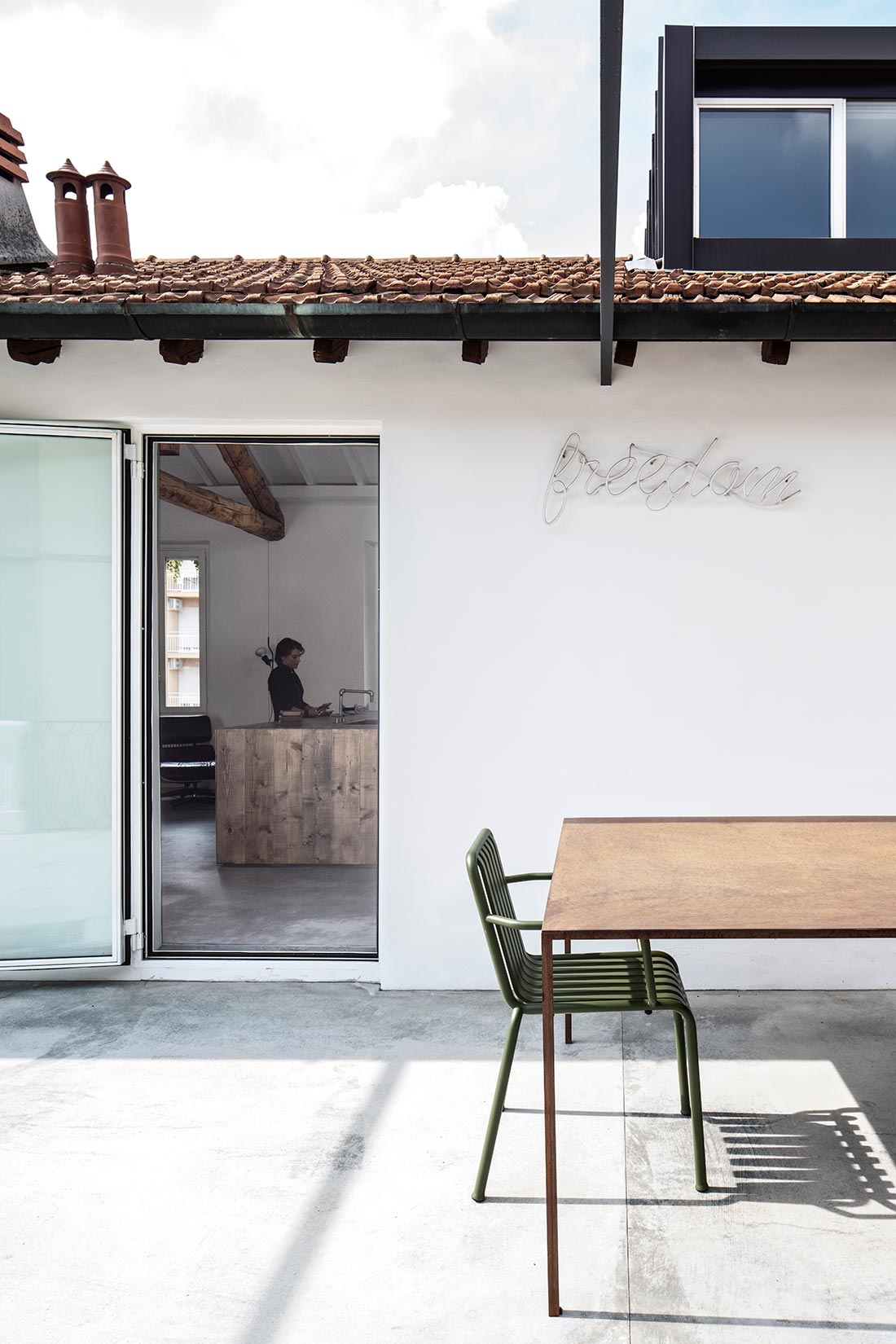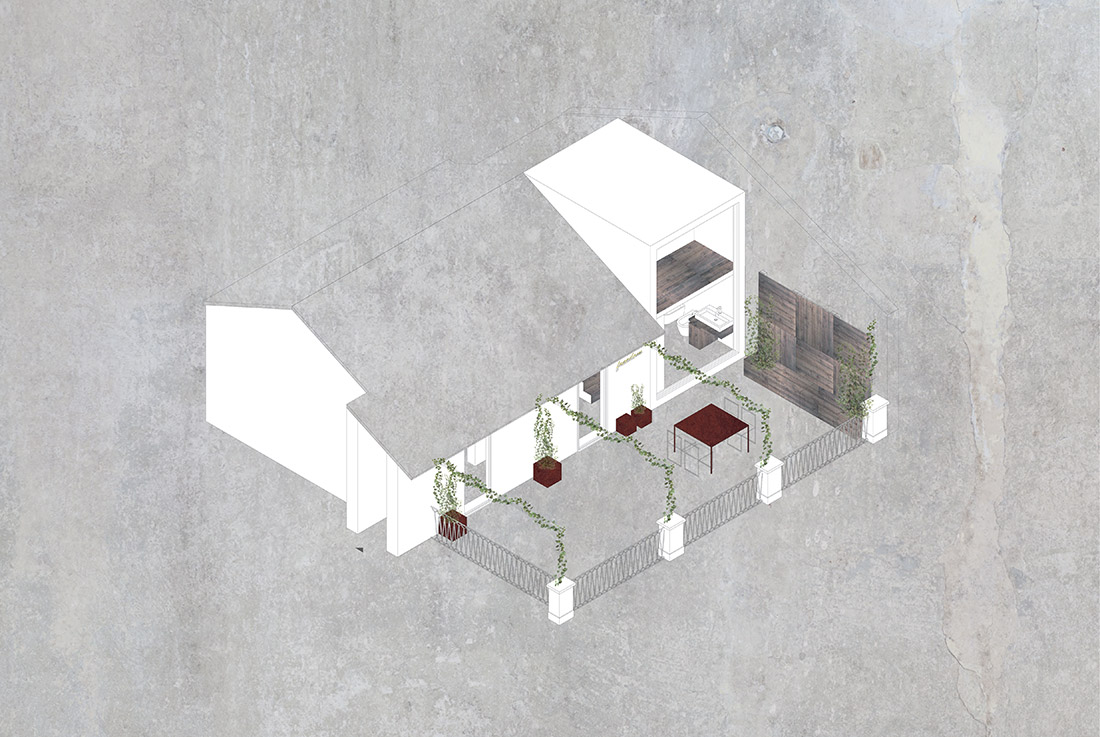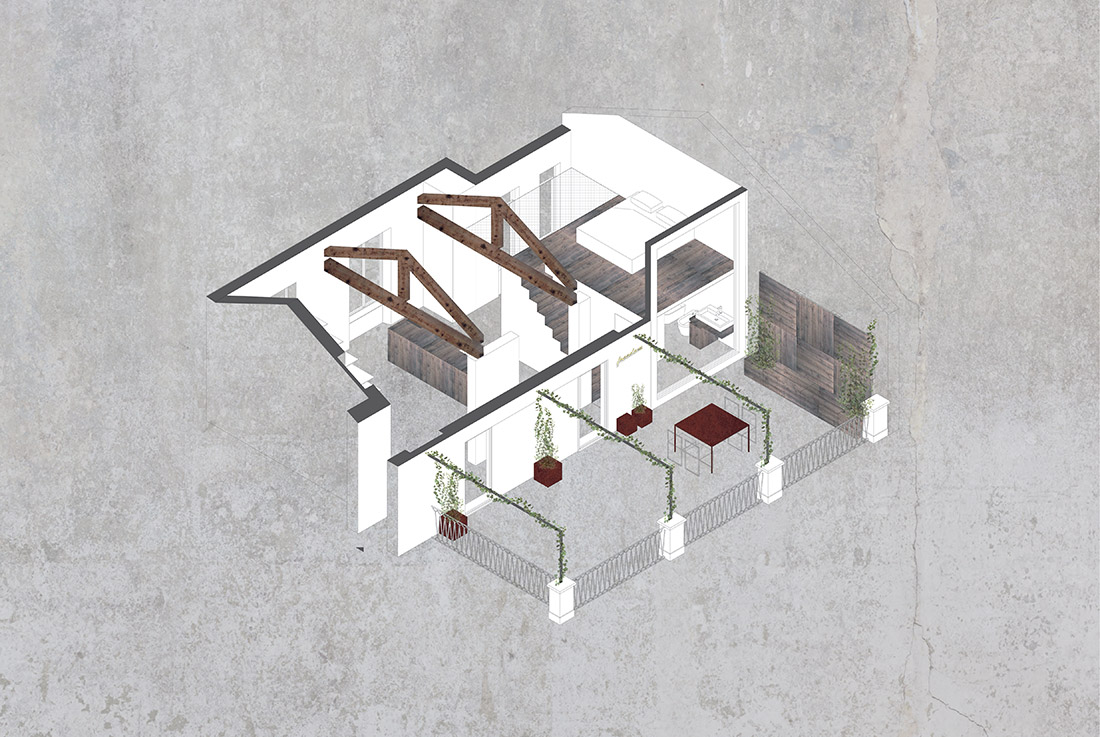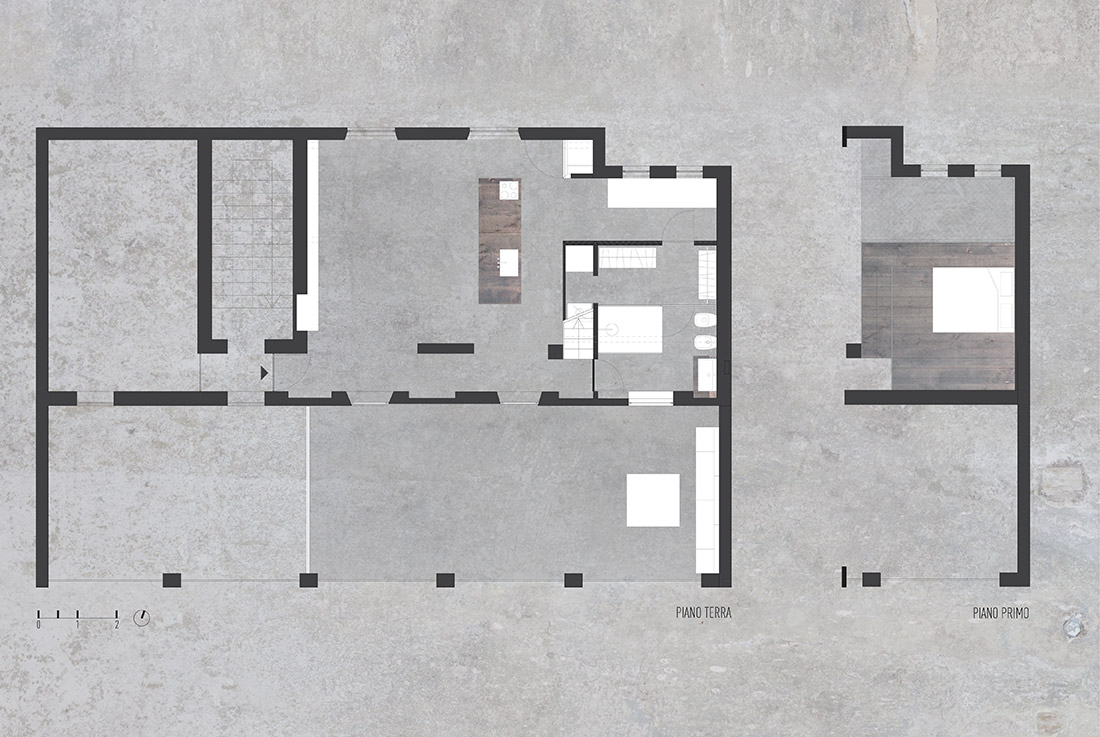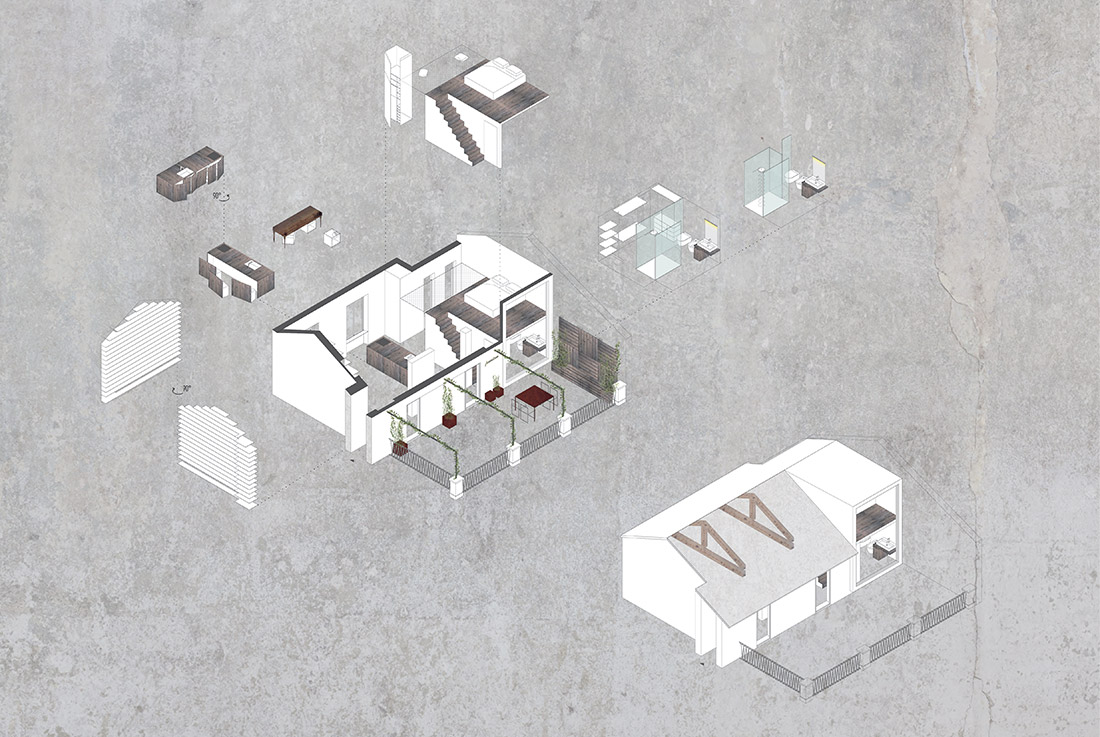 Credits
Authors
Elena Martucci
Collaborators
Ivan Zazzali, Federica Wetzl, Lisa Pokorskaya
Structures
Pietro Boerio
Client
Alberto Mingardi
Photos
Davide Galli
Location
Milan, Italy
Year of completion
2019
Total area
60 m2 + terrace (60 m2)
Project Partners
Claudio Trevisan, Maria Paola Di Francesco, Le Bambole B&B Italia, View iGuzzini, Parentesi Flos, rubinetteria Neve, Effegieffe by Davide Frigerio, Siemens, Tet-a-tet and Profumo d'estate Davide Groppi
Related Posts
Powered by