The campus of the University of Natural Resources and Life Sciences (BOKU) in Vienna was extended by a timber construction with 3,000 m² of usable floor area. The new building offers space for a seminar centre, a library, offices for several departments and shared areas. The appearance of the building is characterized by its timber skeleton construction. The façade grid of untreated wood is continued in the interior of the entrance level and the library as structural grid of the ceiling. The support structure becomes a design element. During the warm season individual glass elements can be opened to the terrace, thereby creating a meeting place for students. The four-story wooden structure was constructed from prefabricated cross-laminated timber elements. The base, which is partially underground, and the stairwell are made of reinforced concrete. Public and highly frequented rooms are situated on the lower levels. The two large seminar rooms on the entrance level can be joined and opened towards the foyer to provide a large space for events. The learning spaces in the library, as well as the seminar rooms below, are orientated to the park in the northeast with its dense vegetation. The departments, each of which comprises offices, a meeting room and a small kitchen, are on the top two levels. Modern digital technologies were used for planning and construction. The building has been recognized for its sustainable design. It scored 965 out of 1000 possible points of the Austrian klimaaktiv building standard and was thus award the gold certificate. In addition to the climate-neutral construction materials, the compactness of the building and its positive effect on energy efficiency was applauded.
What makes this project one-of-a-kind?
It is the first university building in timber construction. Full-height glazing creates a dialogue between the interior and the surroundings. The building offers 120 workplaces for employees of the University and can accommodate up to 650 students. The construction time was only 14 months.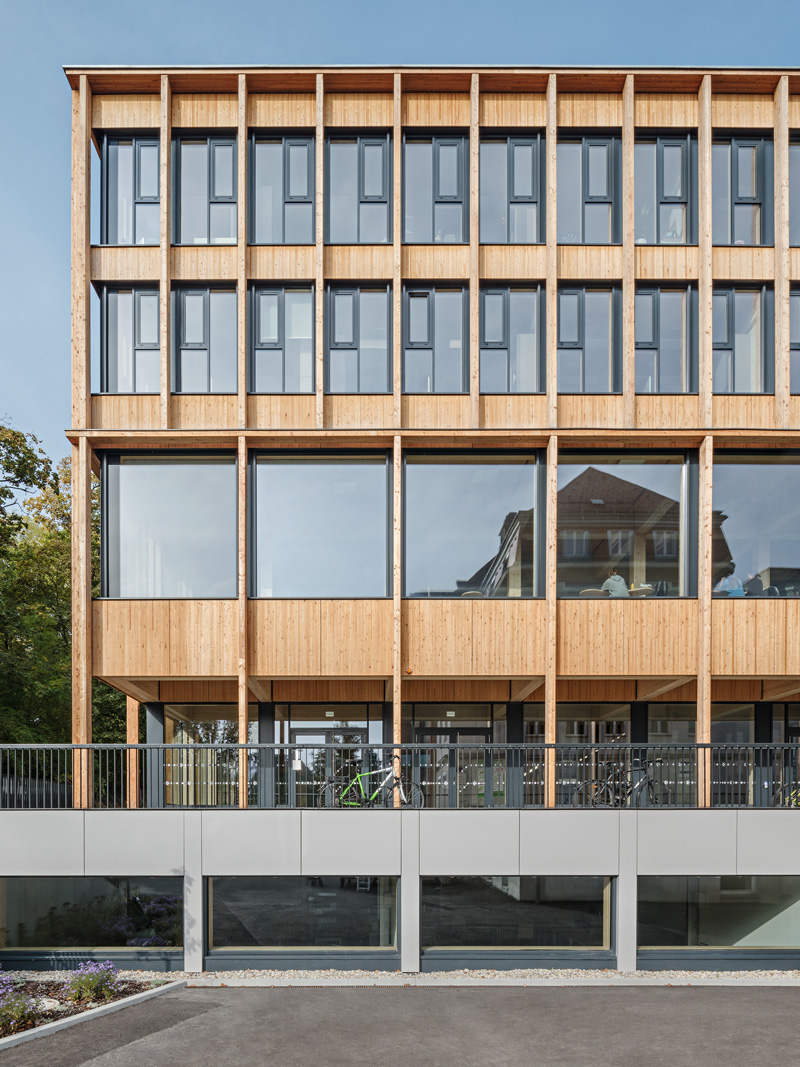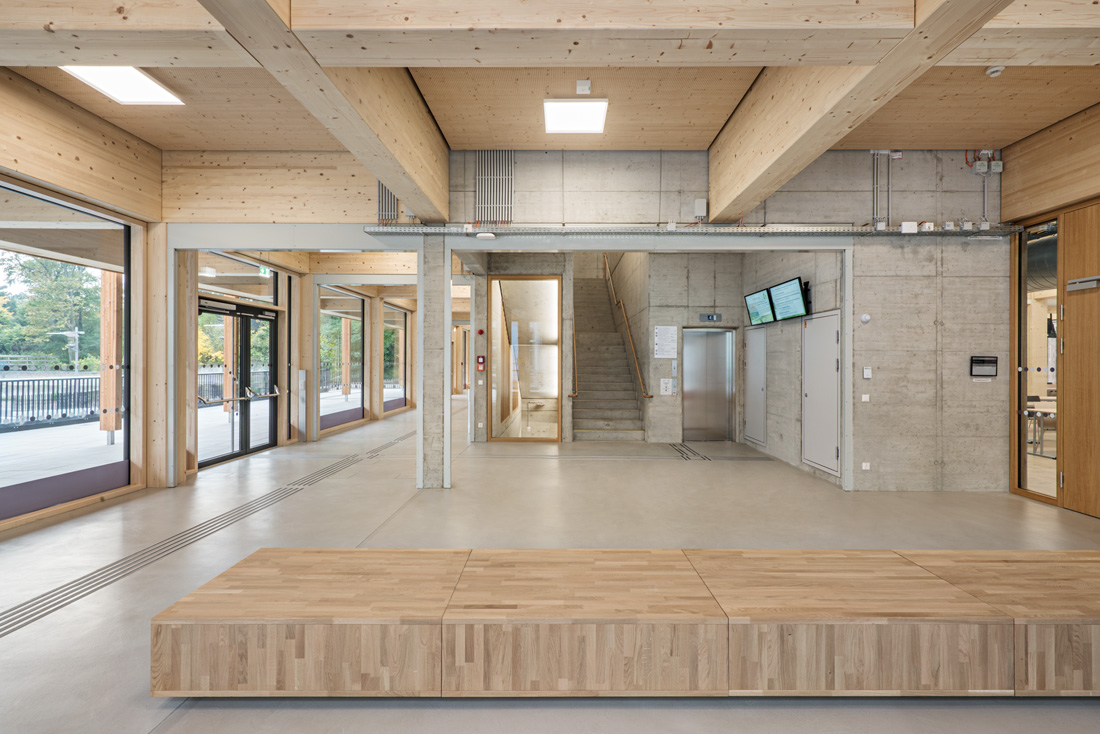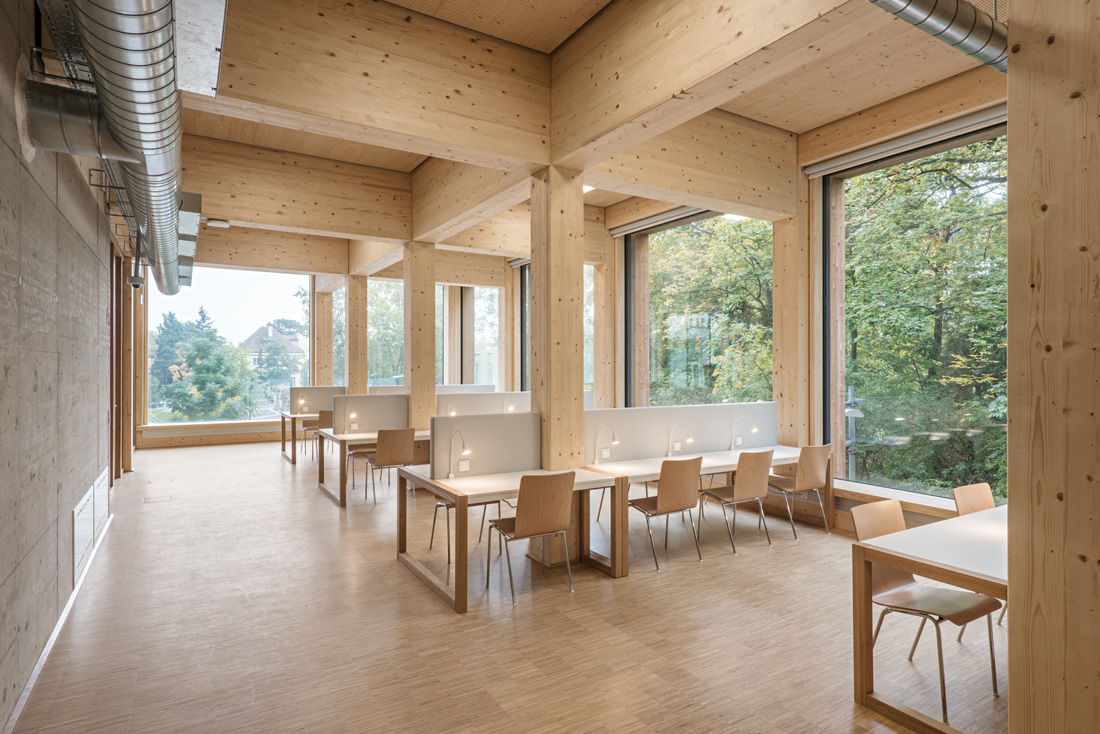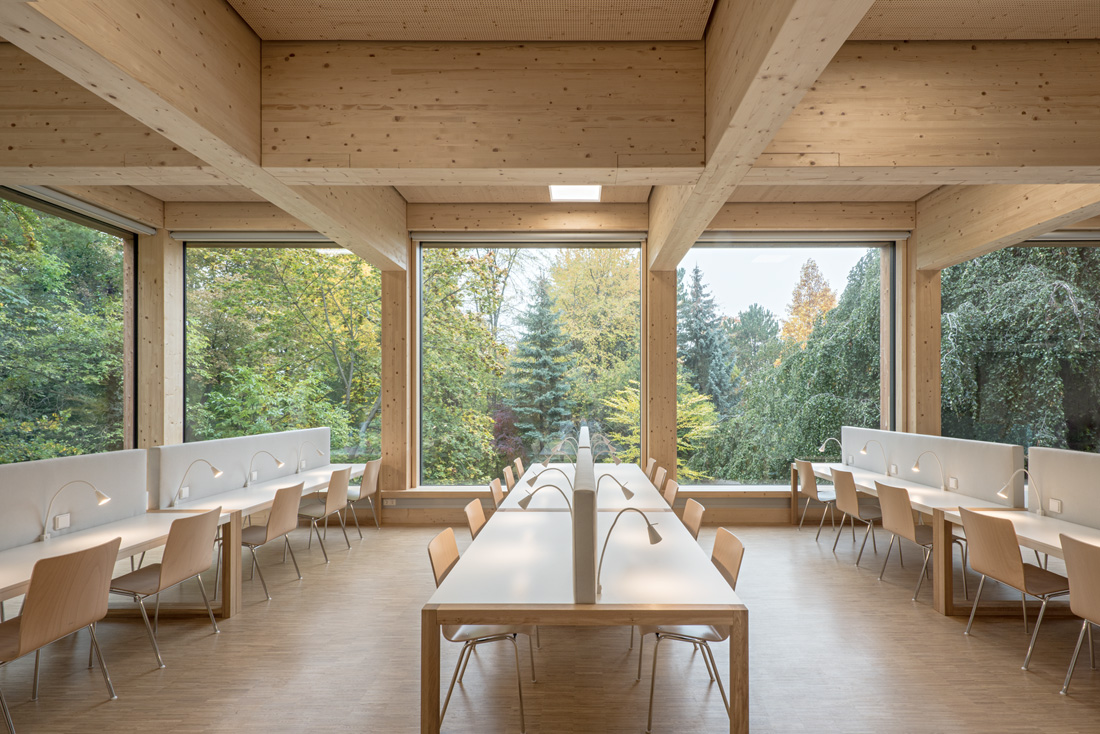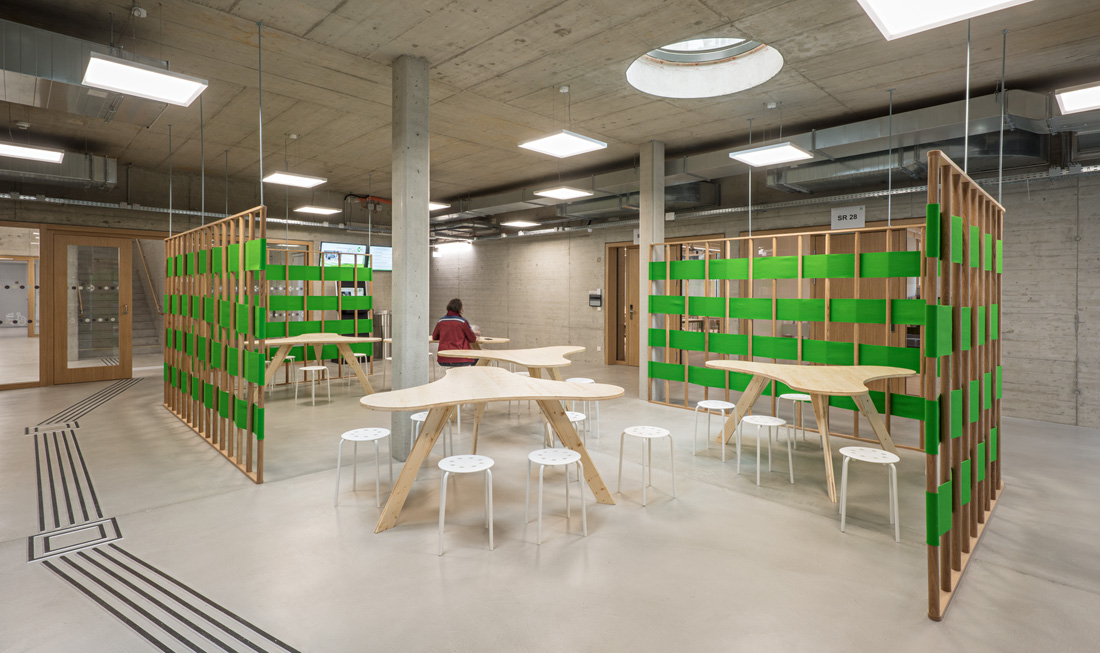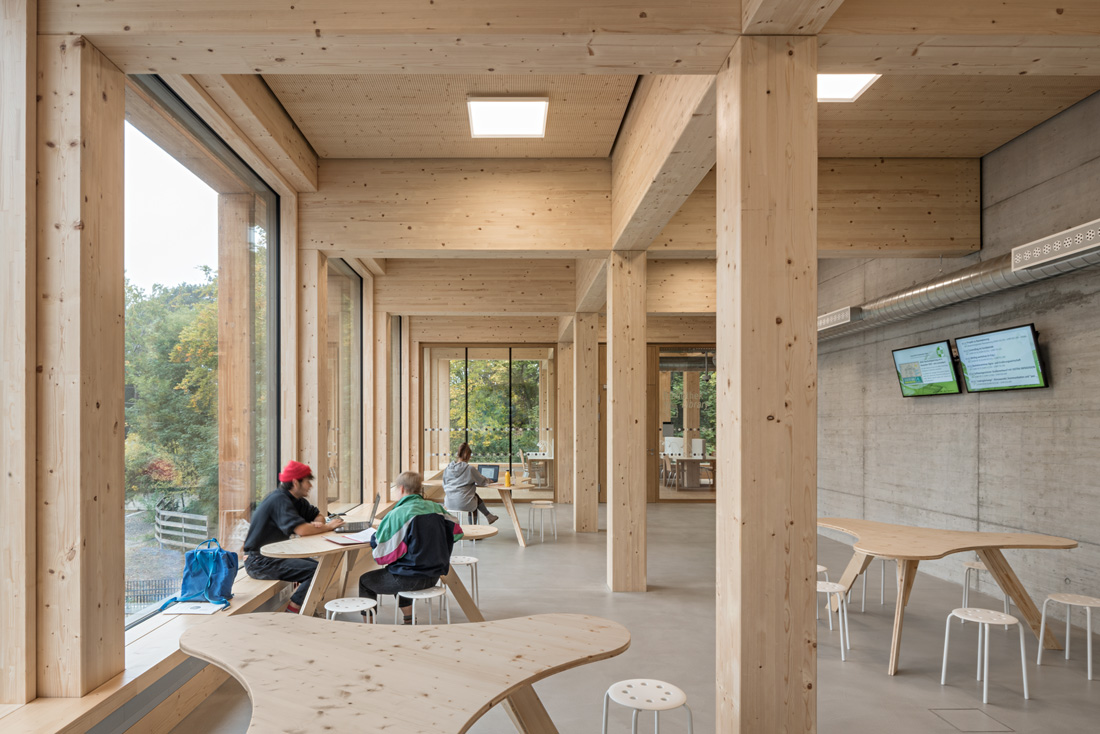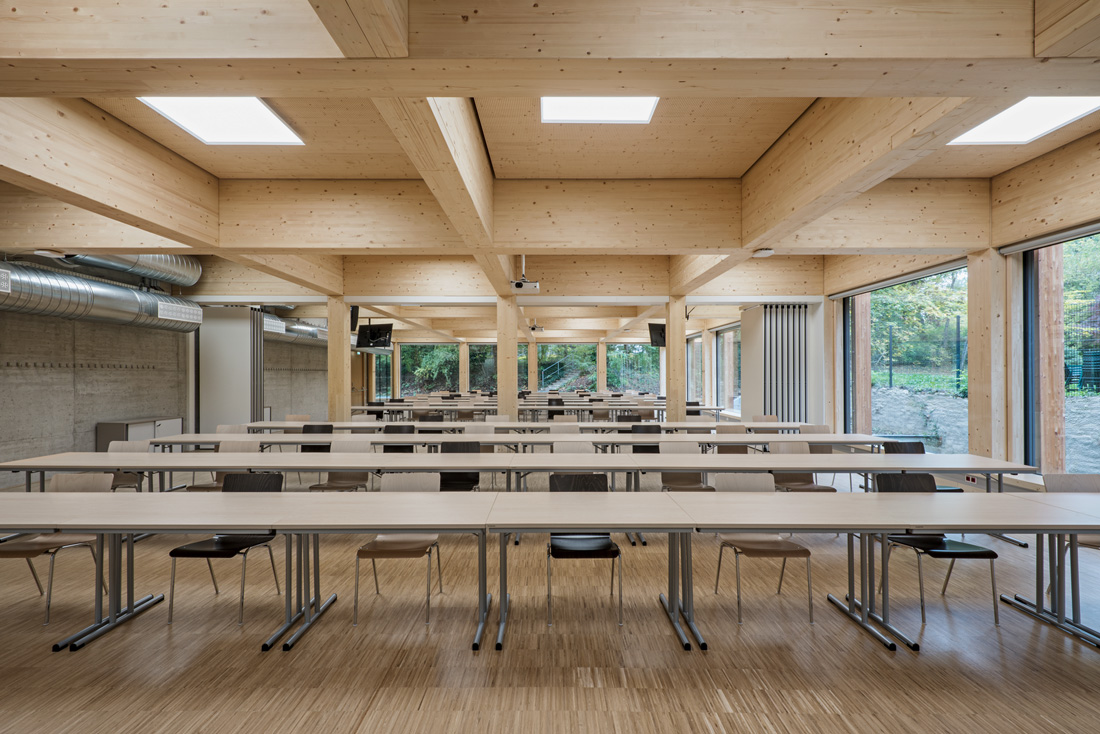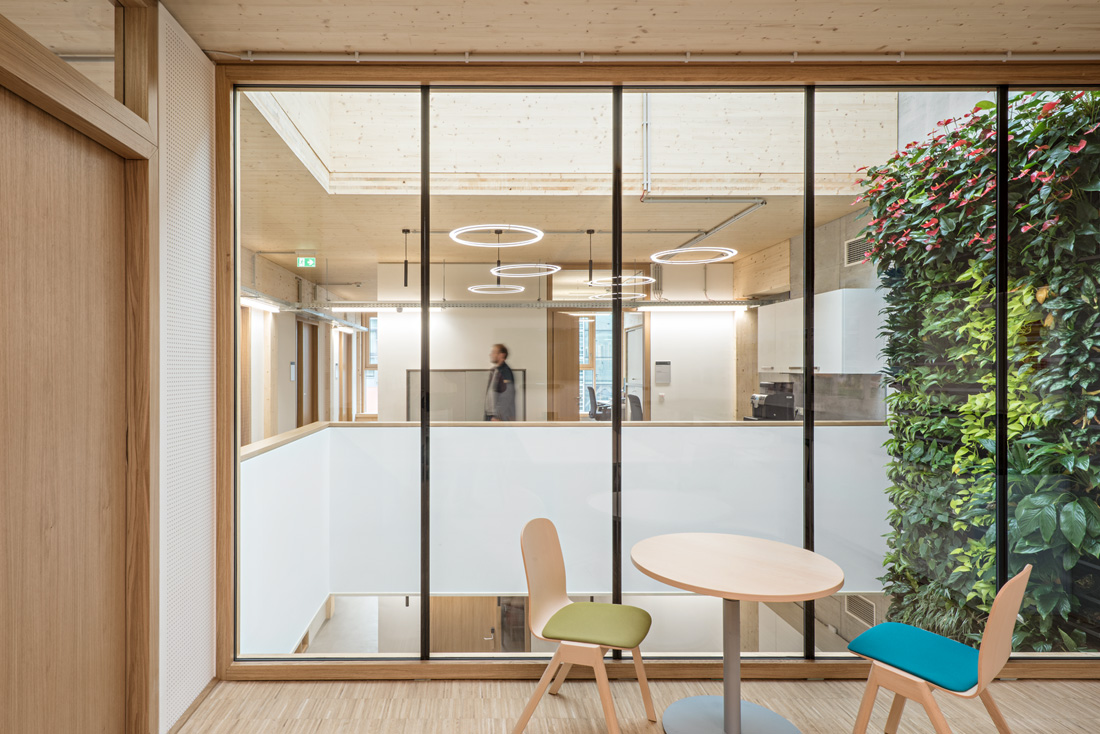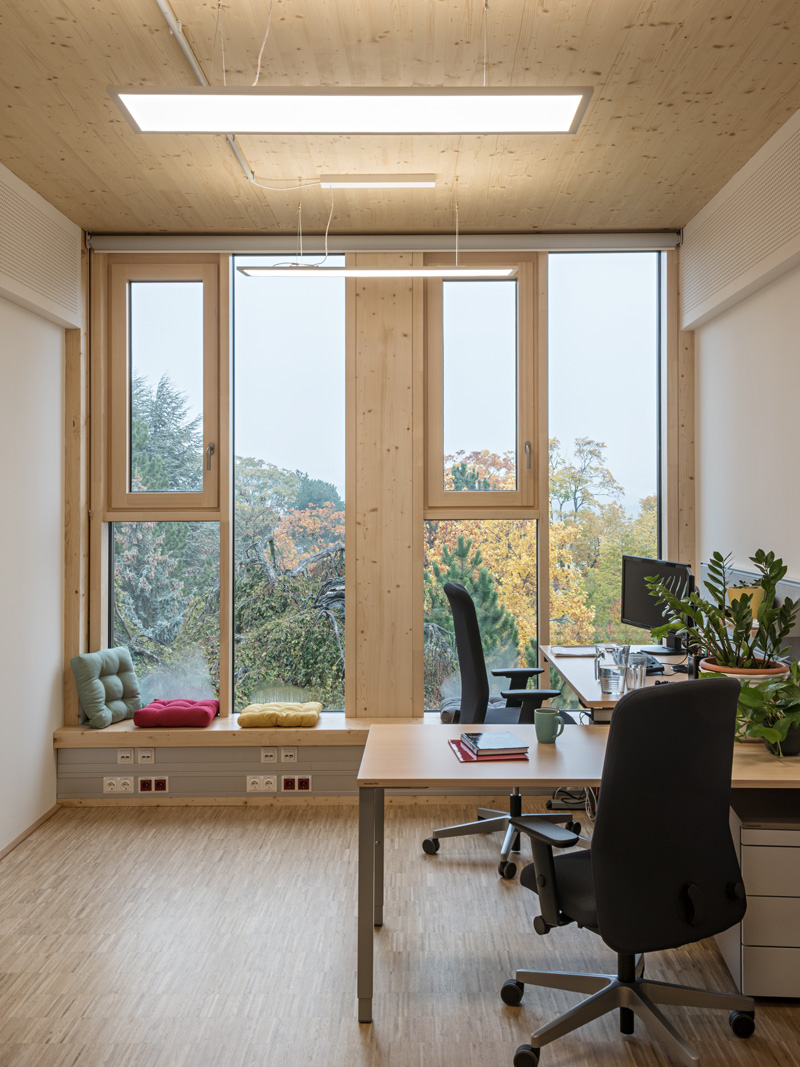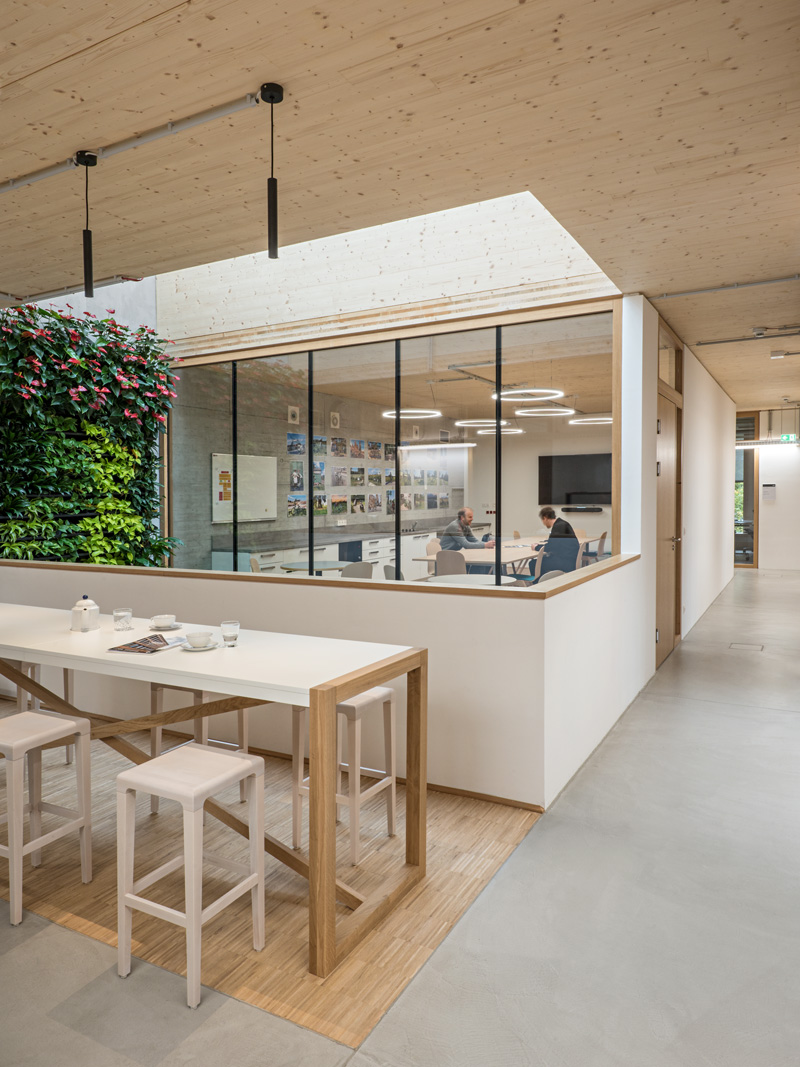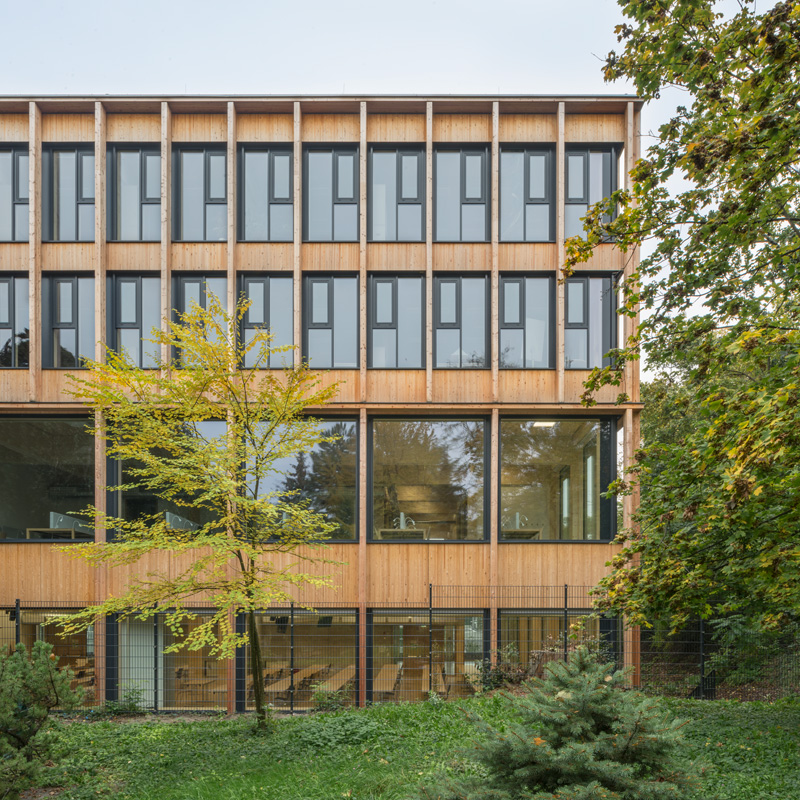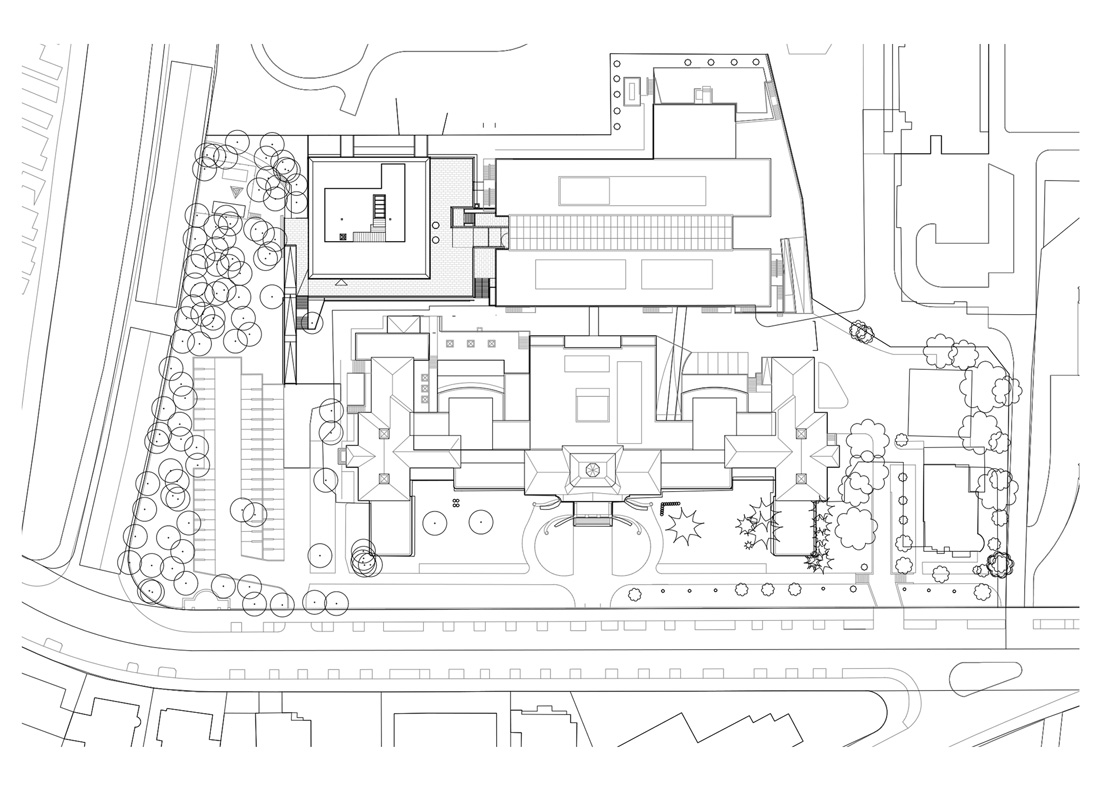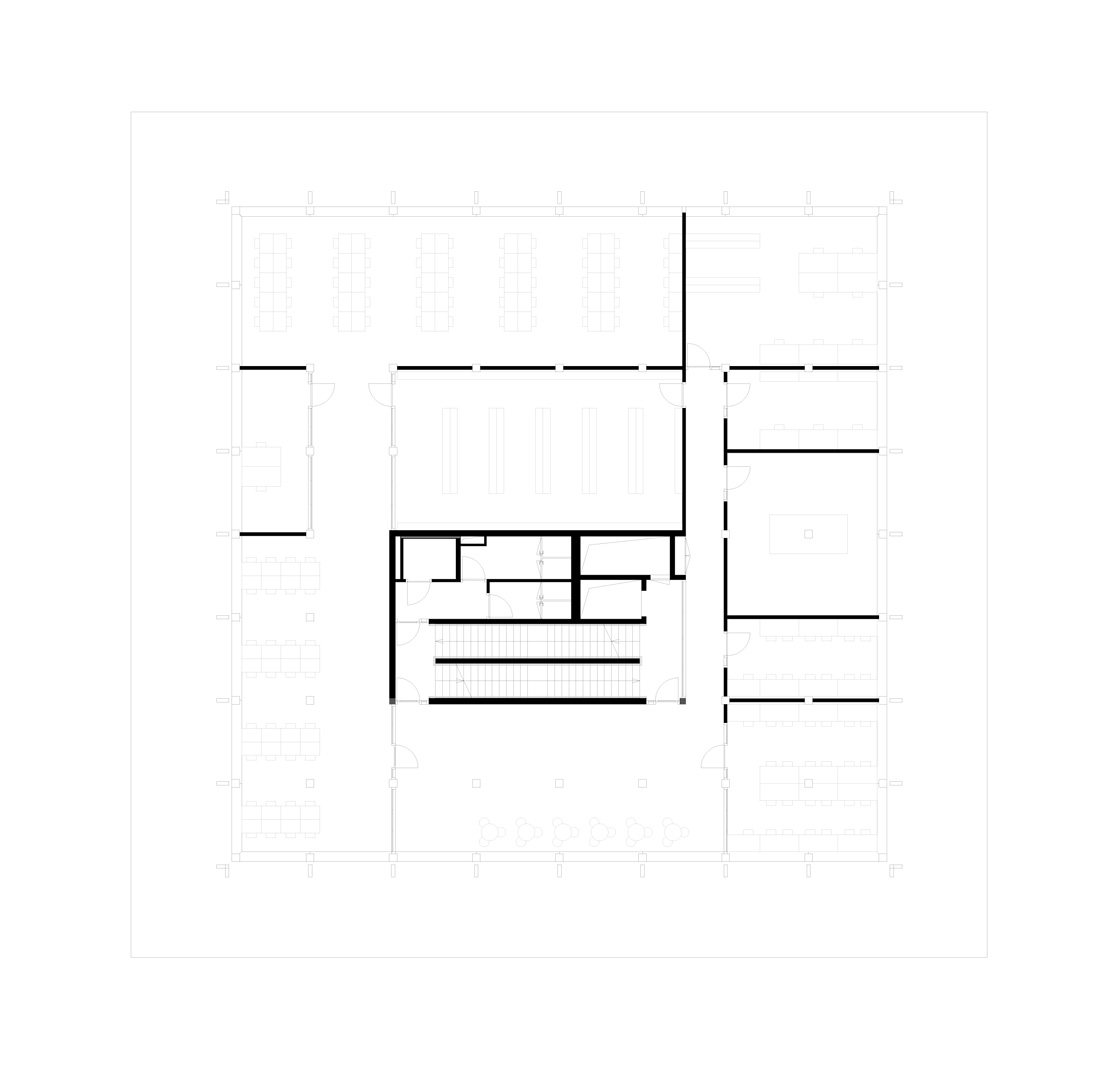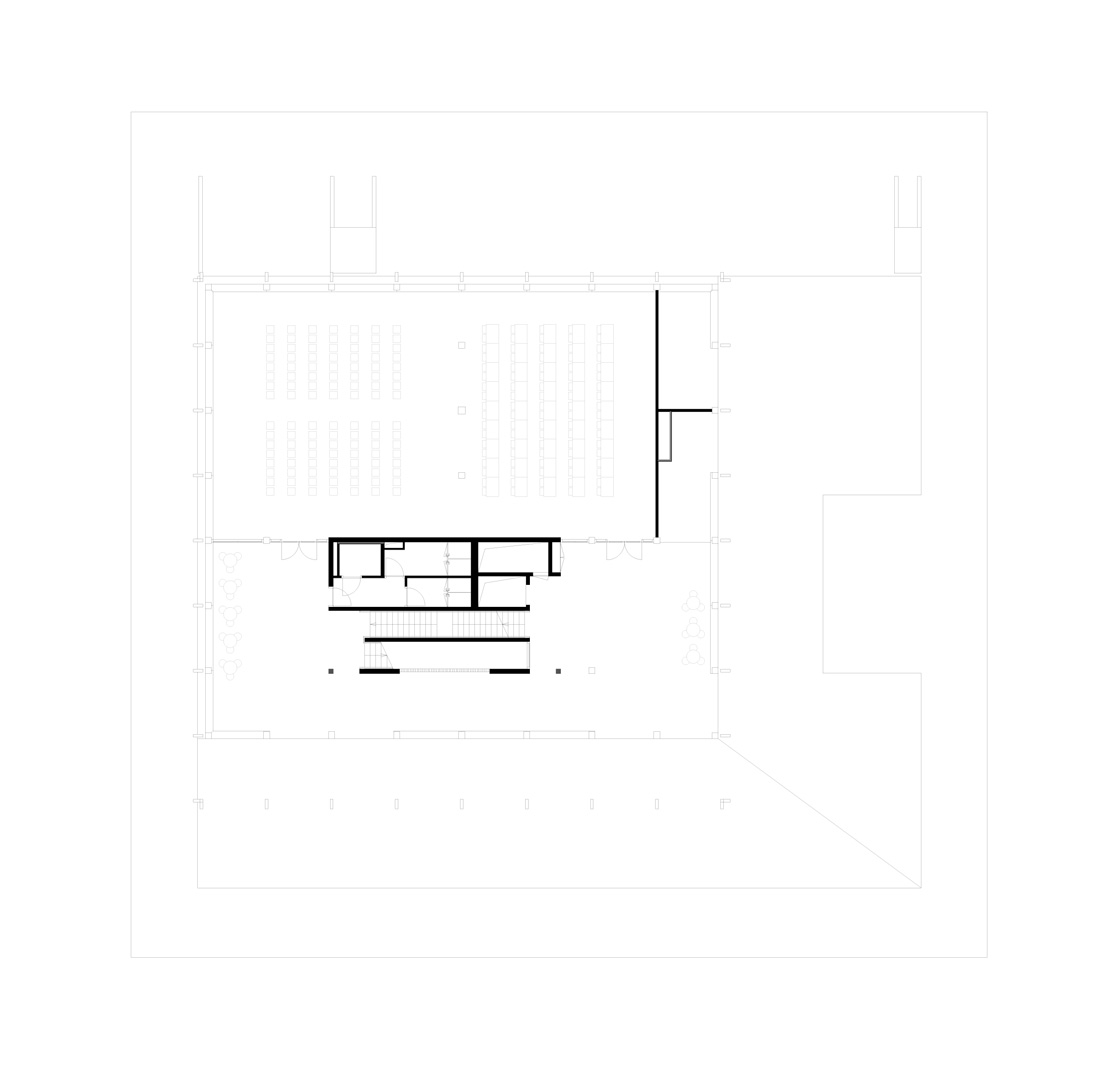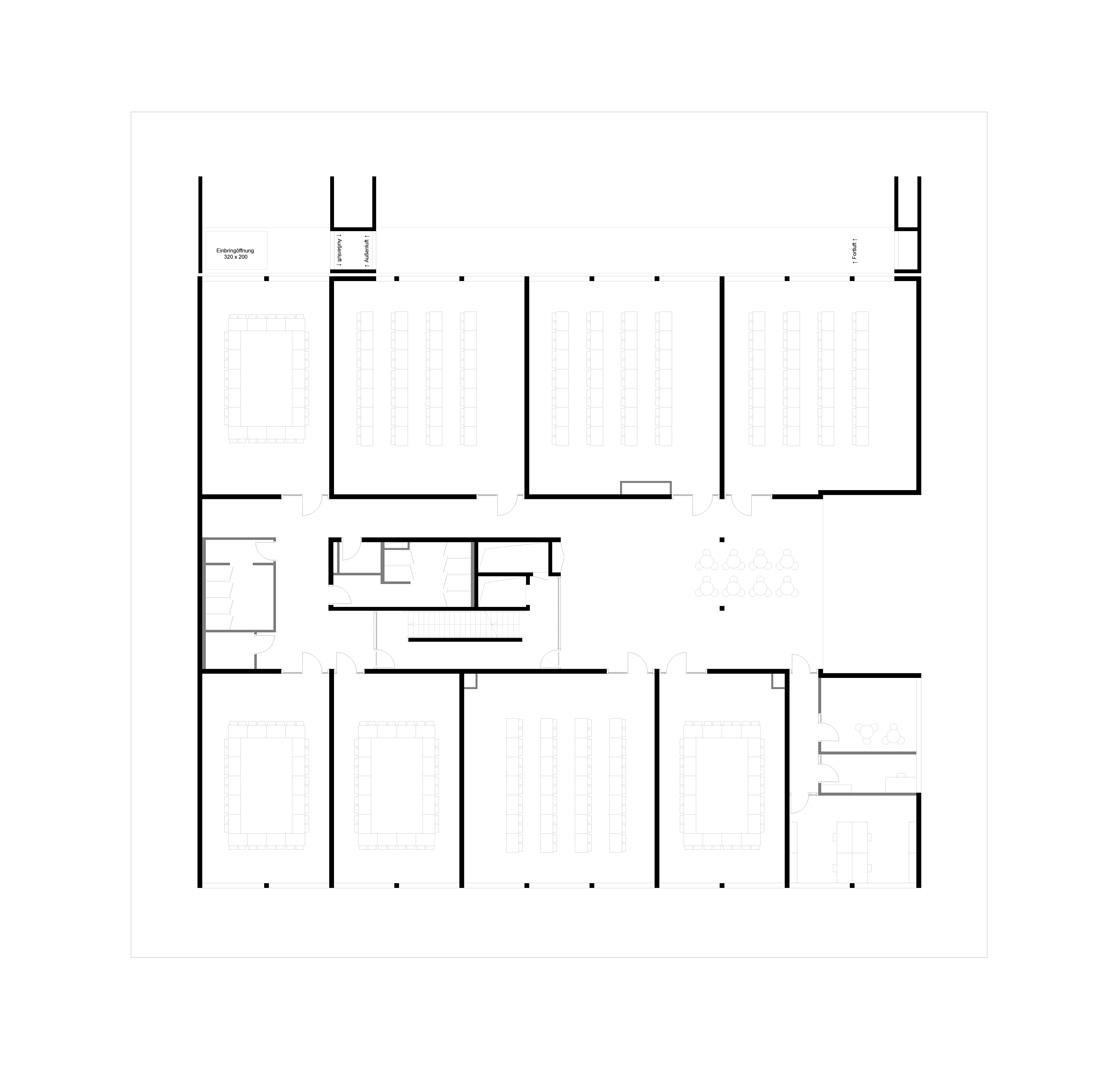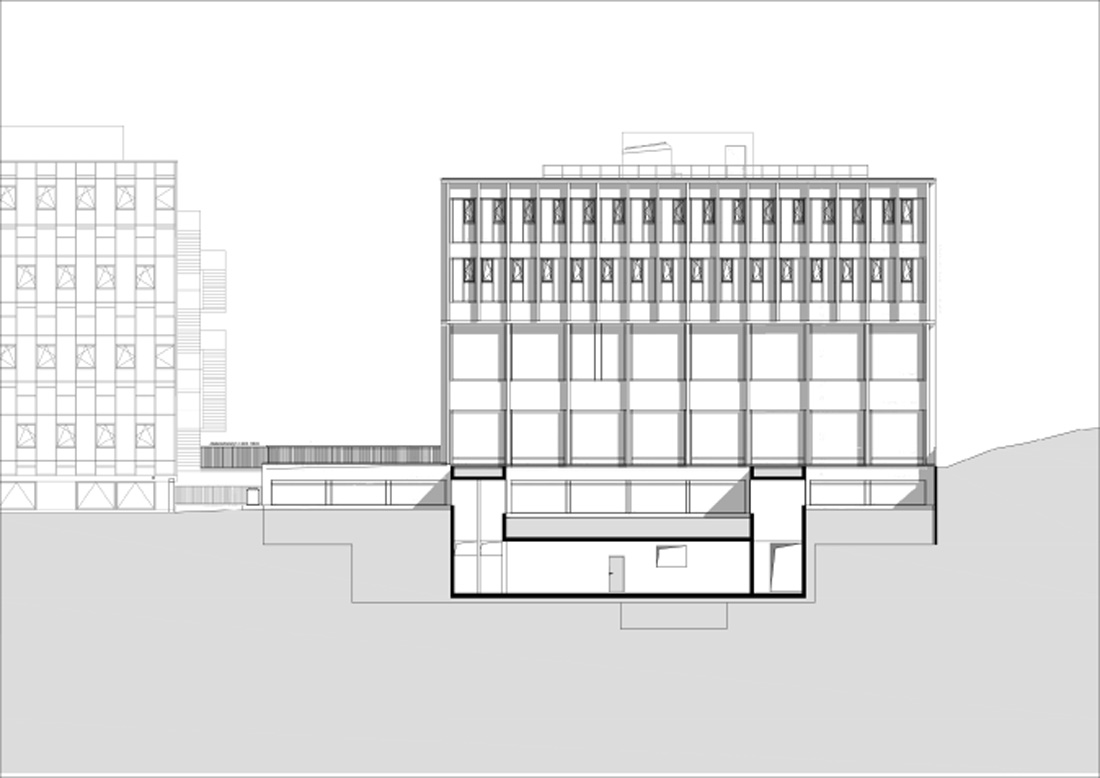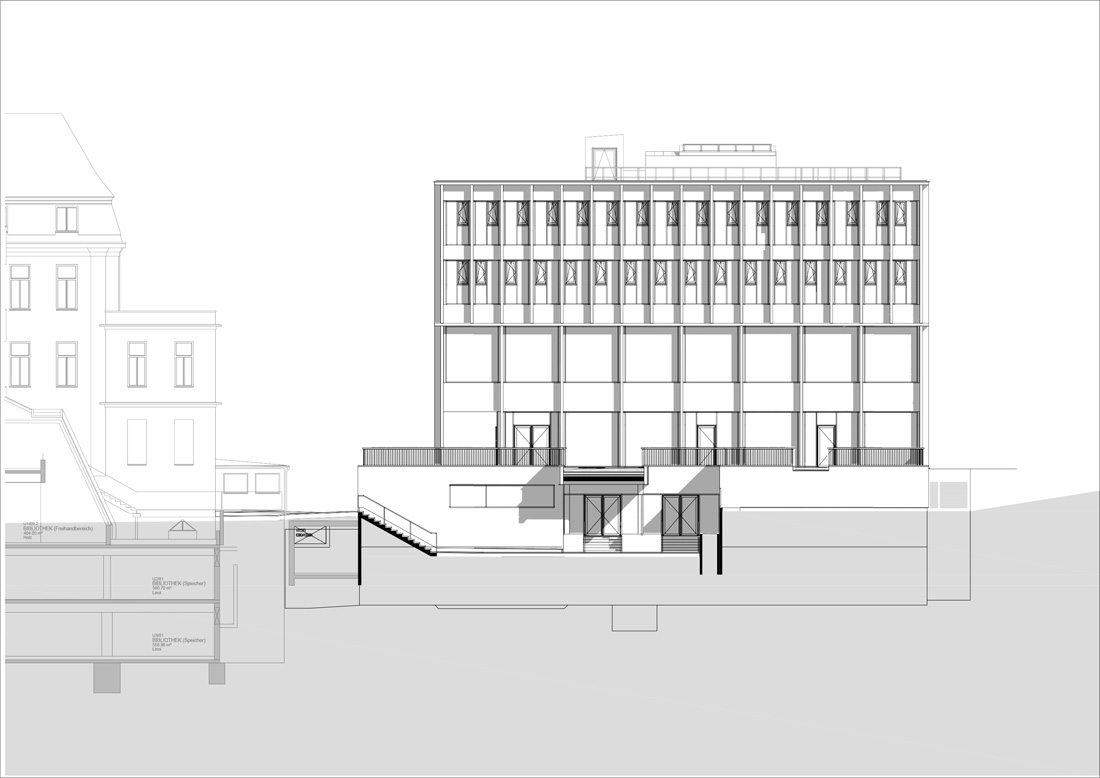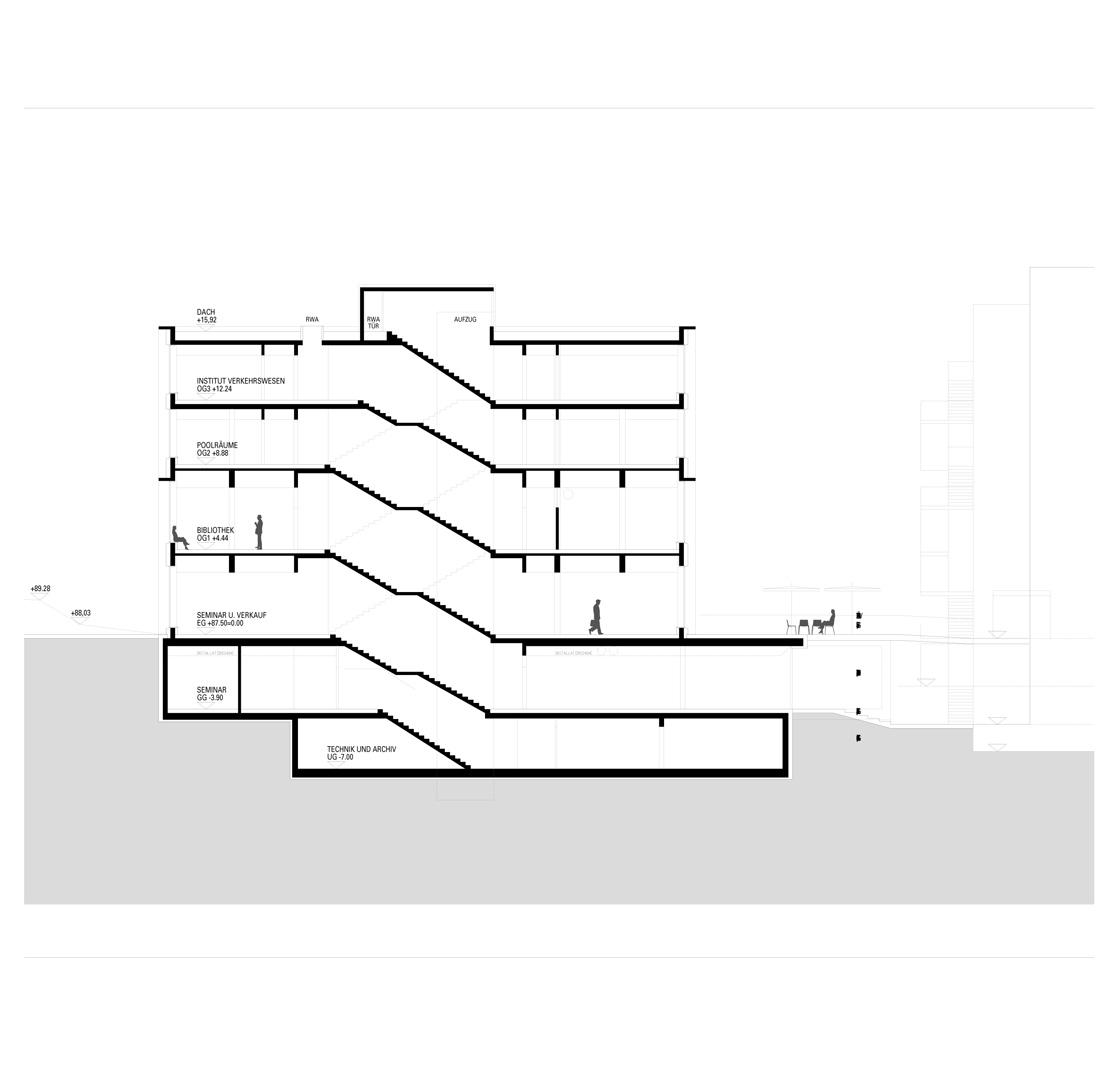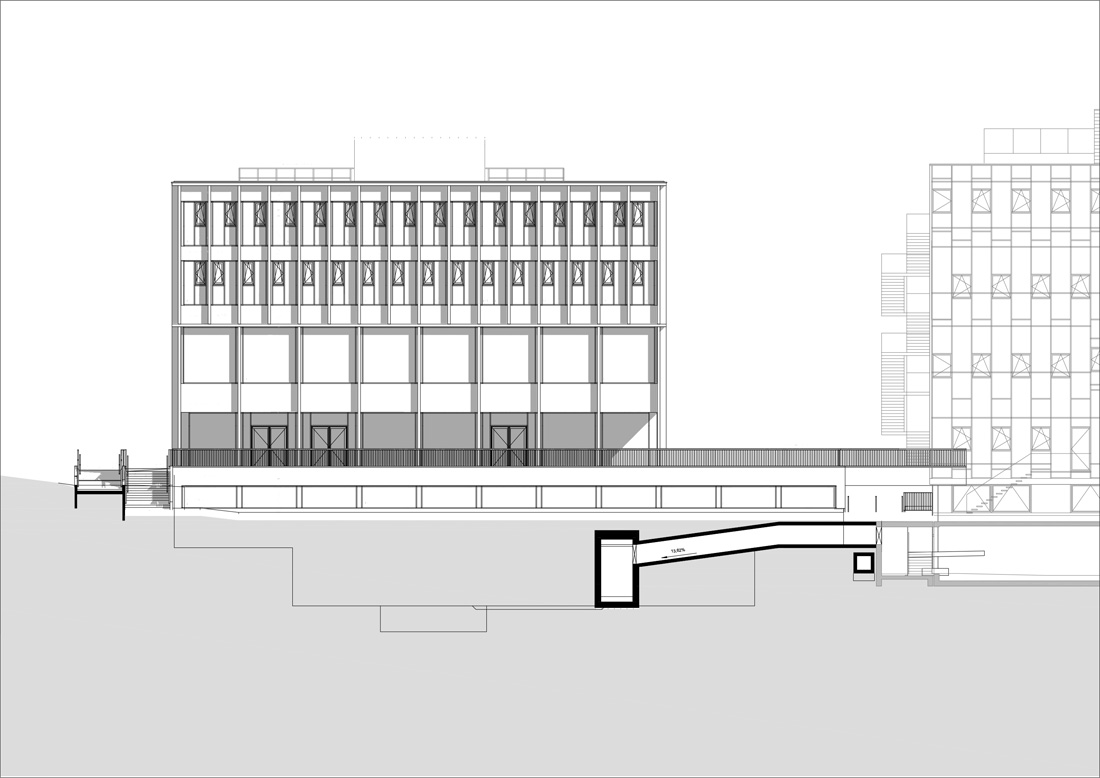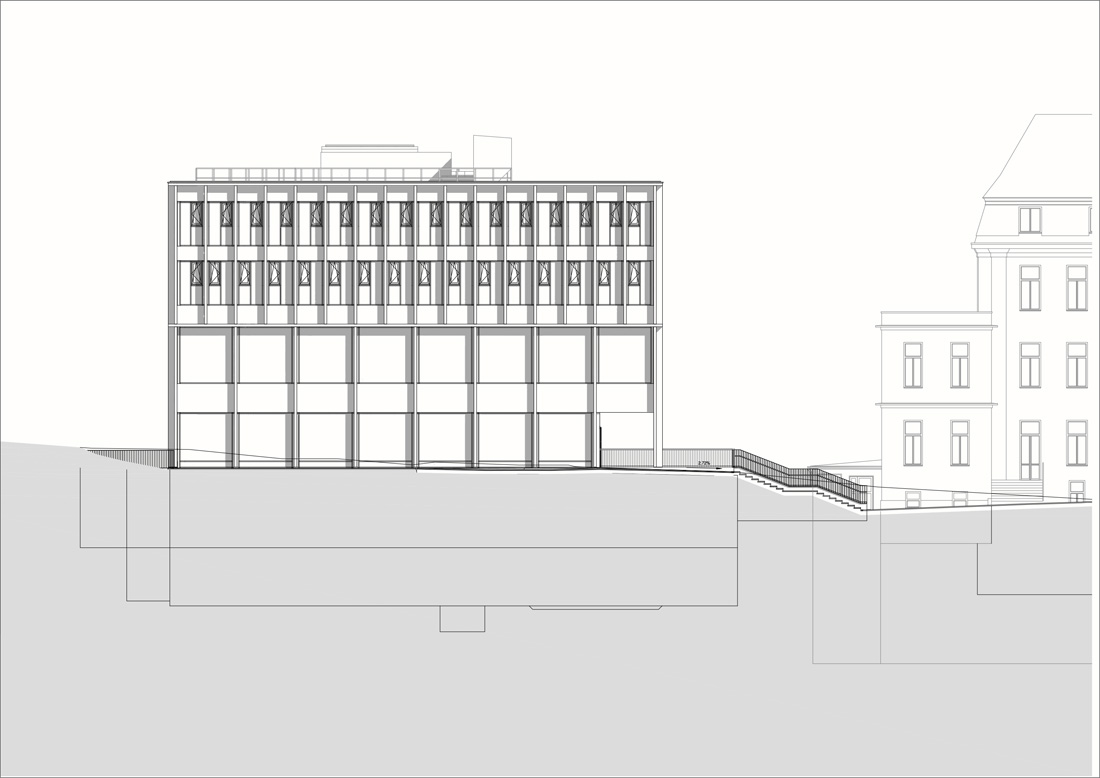 Credits
Architecture
SWAP Architekten; Christoph Falkner, Rainer Maria Fröhlich, Thomas Grasl, Georg Unterhohenwarter
DELTA; Rudolf Stürzlinger, Wolfgang Kradischnig
Main contractor for wood construction
Lieb Bau Weiz GMBH & CO KG
Client
BIG, Bundesimmobiliengesellschaft
Year of completion
2020
Location
Vienna, Austria
Total area
3.000 m2
Site area
2.516 m2
Photos
Hertha Hurnaus
Project Partners
Steiner-Bau GesmbH, Lieb Bau Weiz Gmbh & Co Kg, elektromanagement & construction GmbH, Ing. August Lengauer GmbH & CoKG, Schmid Baugruppe Holding GmbH, Gleichweit Objekttischlerei GmbH, BAUMANN/GLAS/1886 GmbH, Stora Enso, ARDEX Baustoff GmbH
Related posts
Powered by