Osa Projekti had been invited by IT company Levi 9 to transform an old factory into office space for 150 employees.
The design and atmosphere are inspired by an authentic industrial ambient. We kept the original polished concrete floor. Centrally positioned two level structure, which accommodates meeting rooms and workshop places, is made of steel beams and stretch metal railings. Wall cladding is made in raw pine planks with the accent on the joints.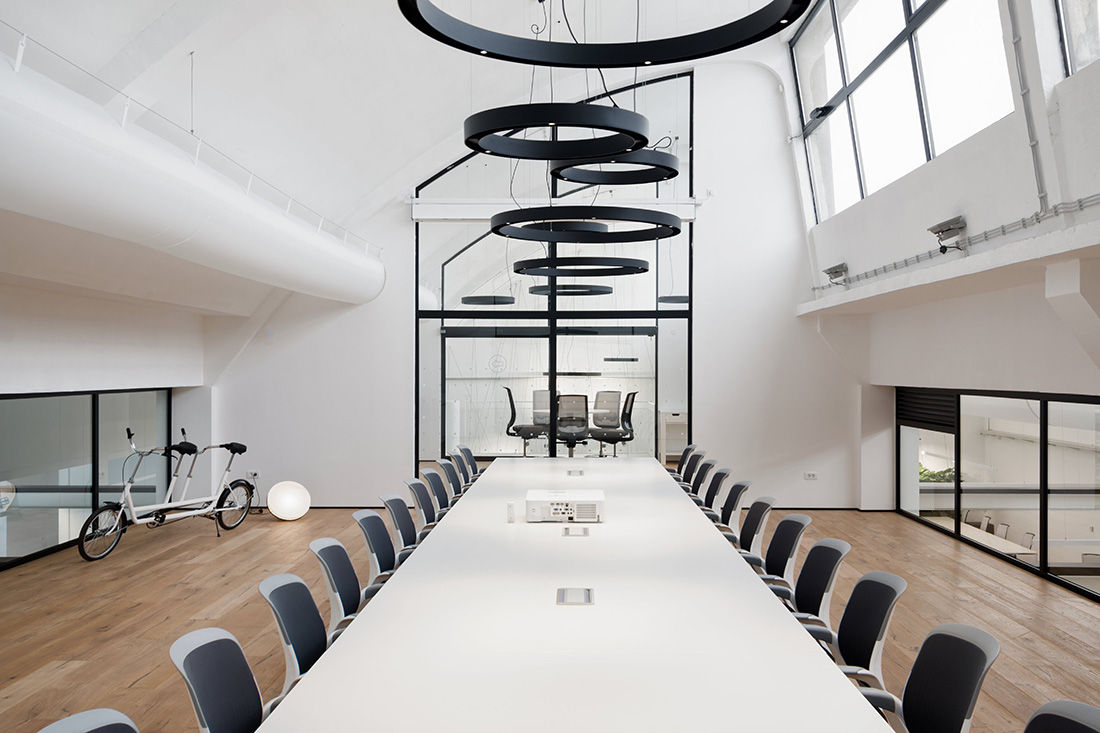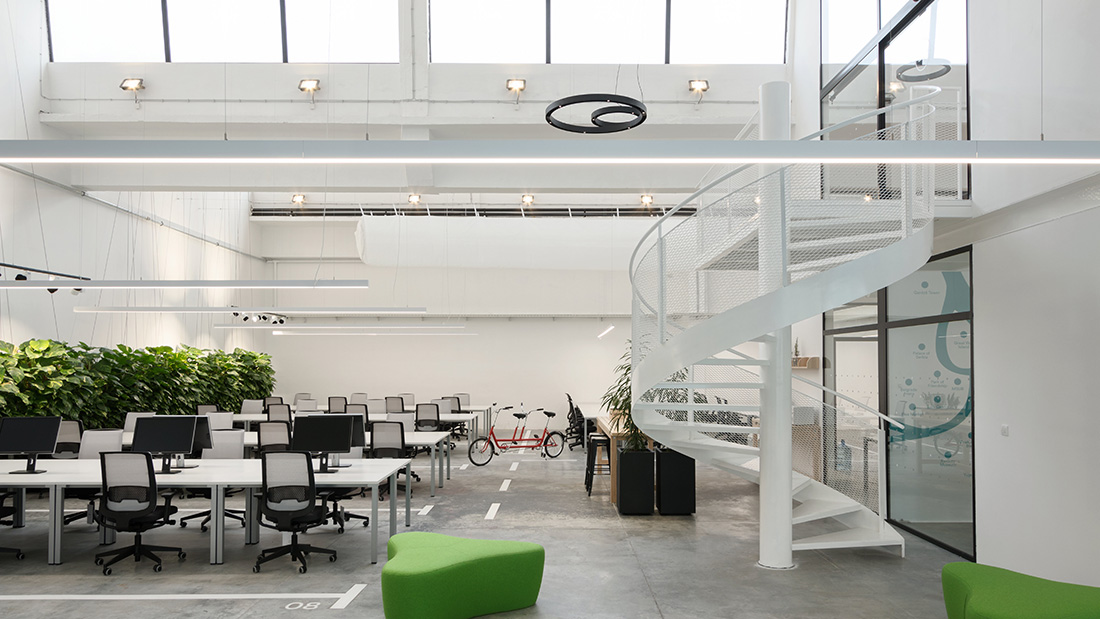 Our idea was not to emphasize industrial character of the space, but to redesign it to fulfil its new purpose in all aspects. All elements made of steel are painted in white, while black and few basic colours are used for the other elements. The result is that space lost its coarse and raw appearance of a factory hall and became geometrically pure, almost abstract.
In this frame, we put plants. Against the highest wall, we planted climbing plants, which will cover it completely through time. Handmade bicycles are on disposal to the employs to take a ride to the cantina, the gym or the fun zone.
Puzzle tables in the cantina can be assembled into one large table and for those who do not have enough patience, an answer to a riddle is printed on the floor.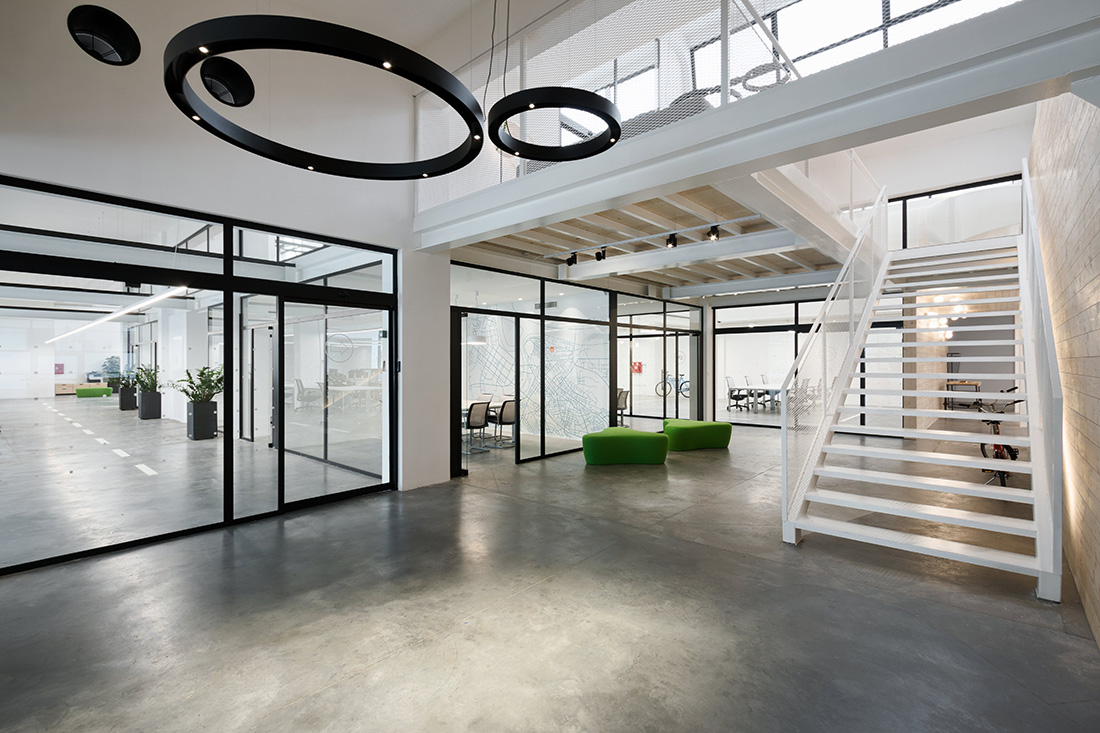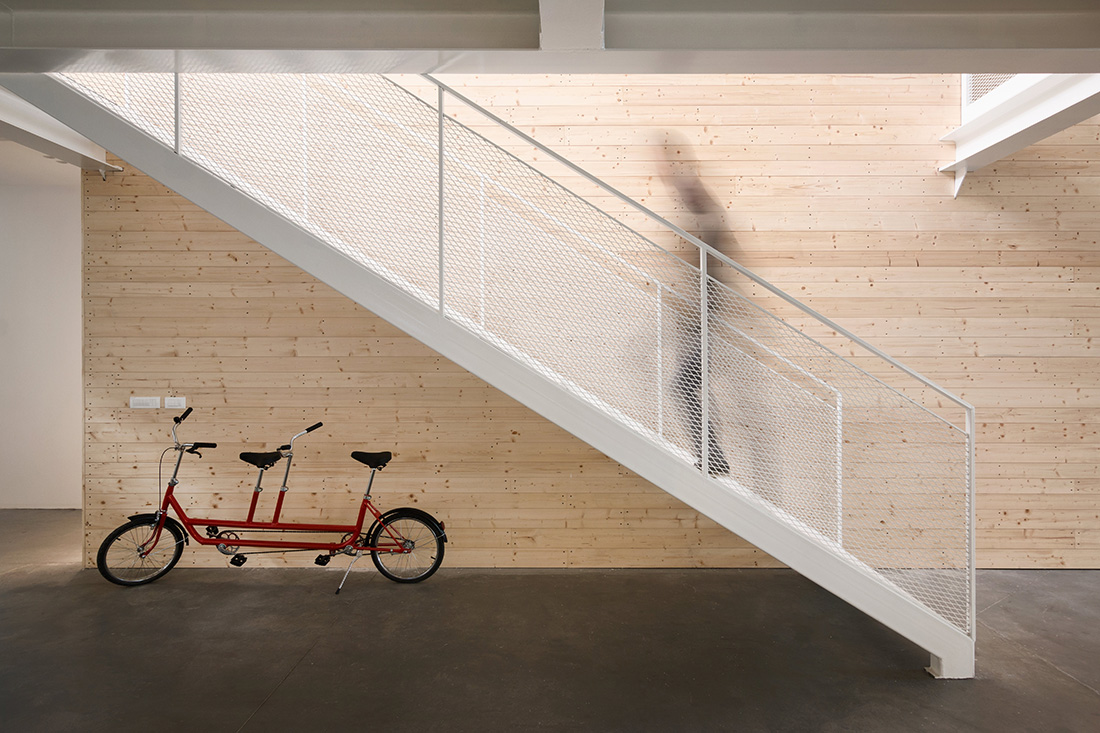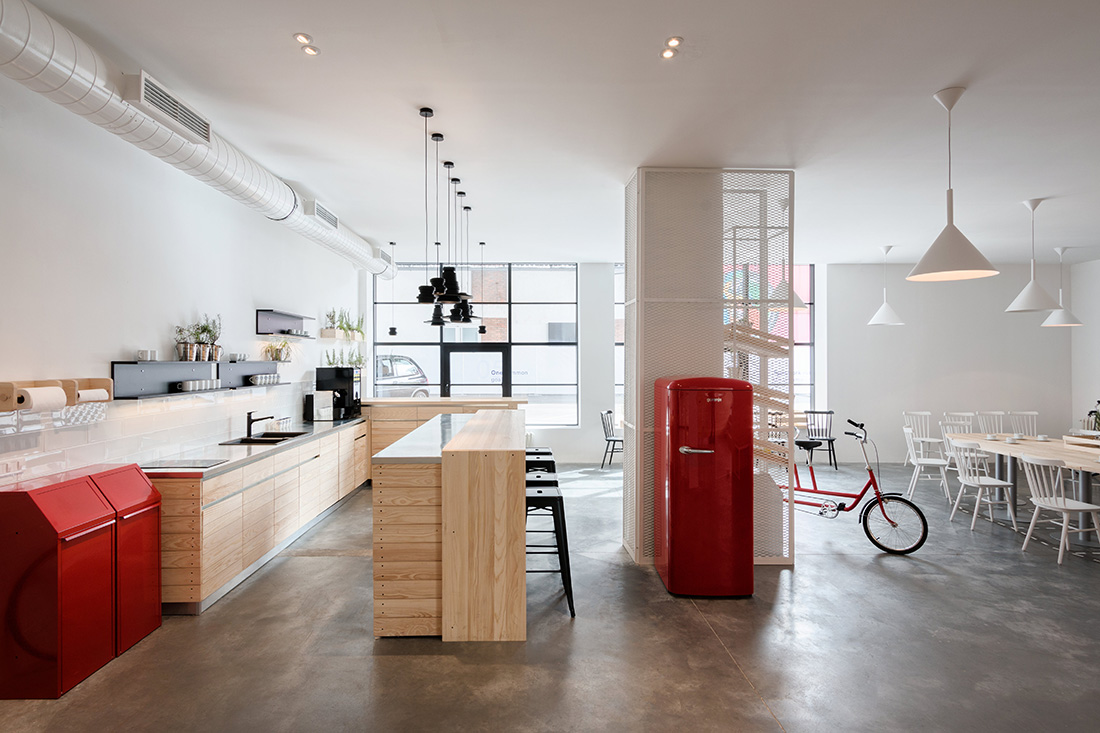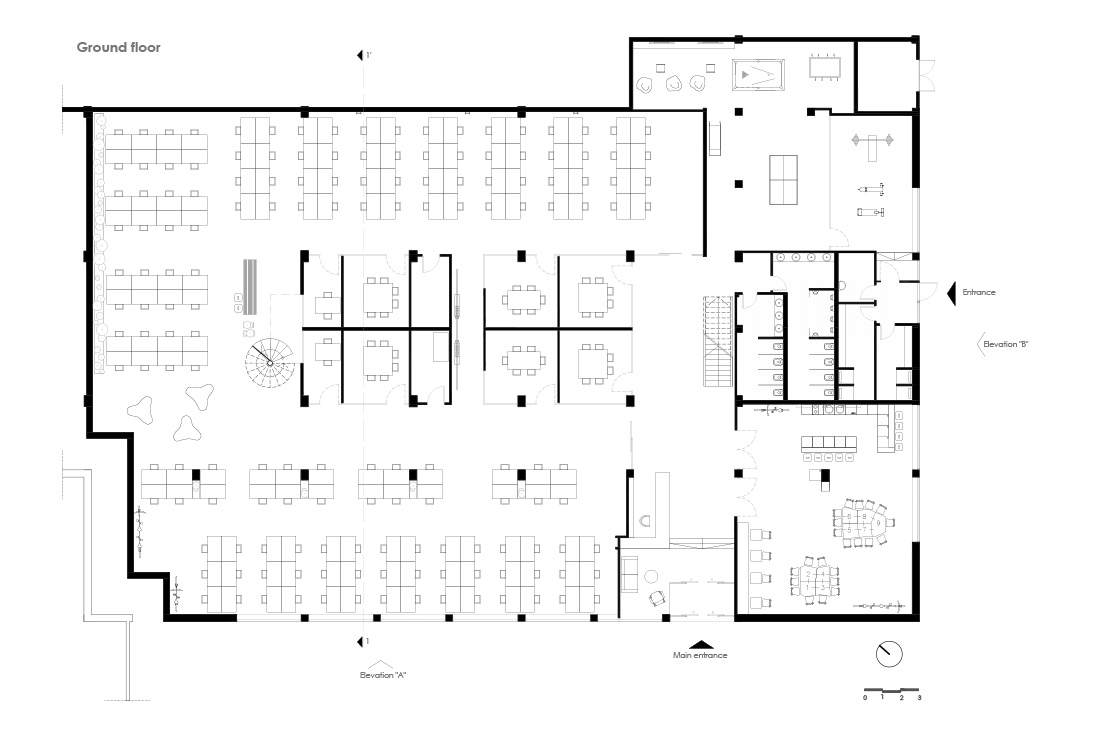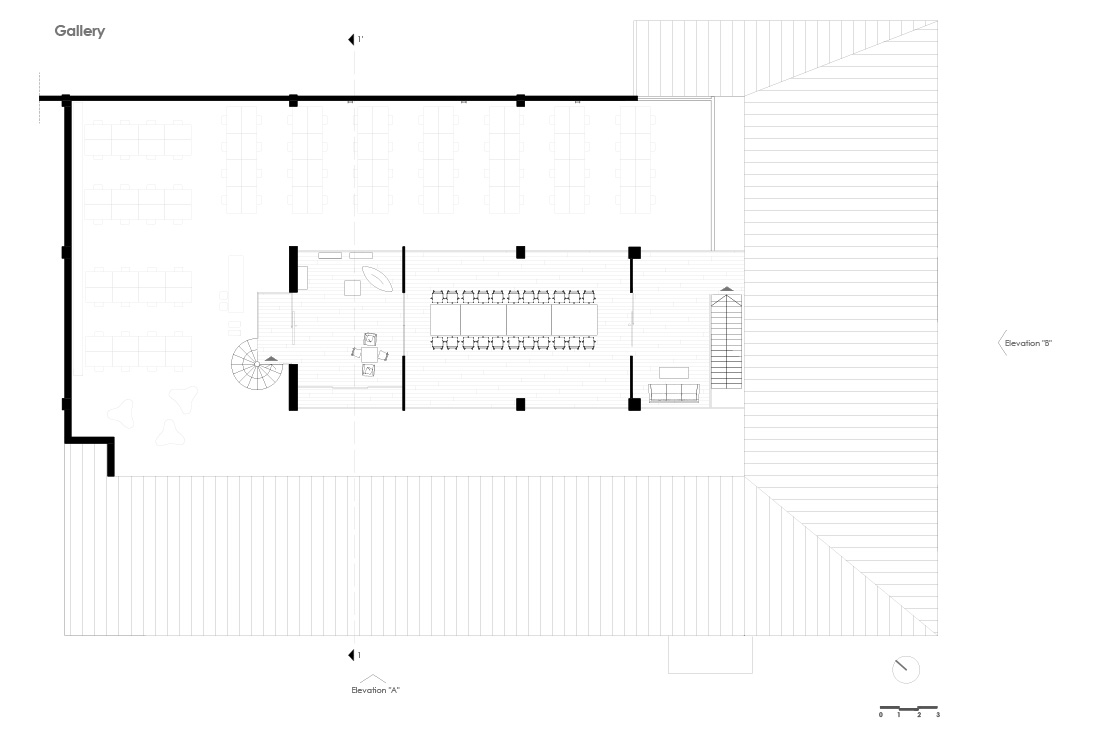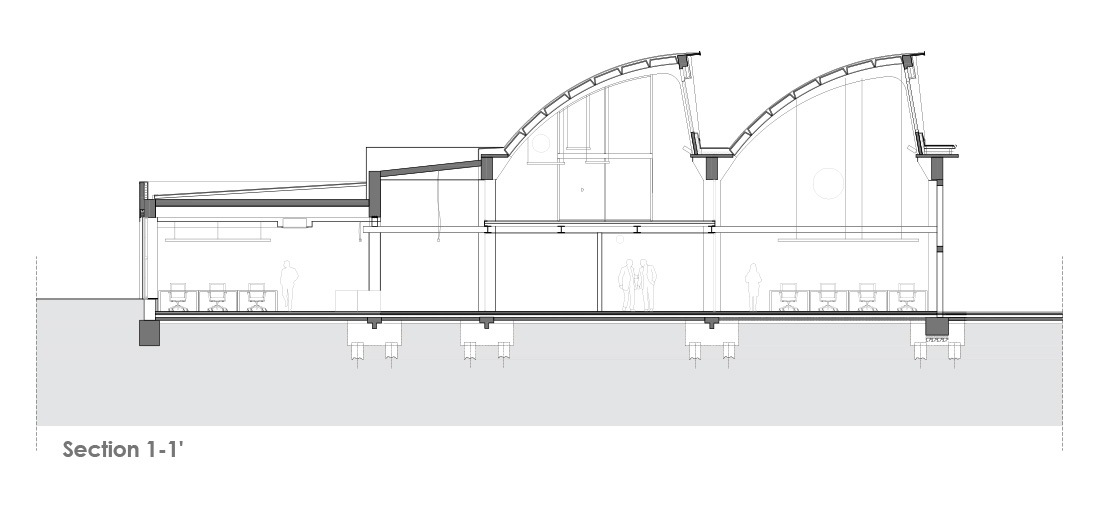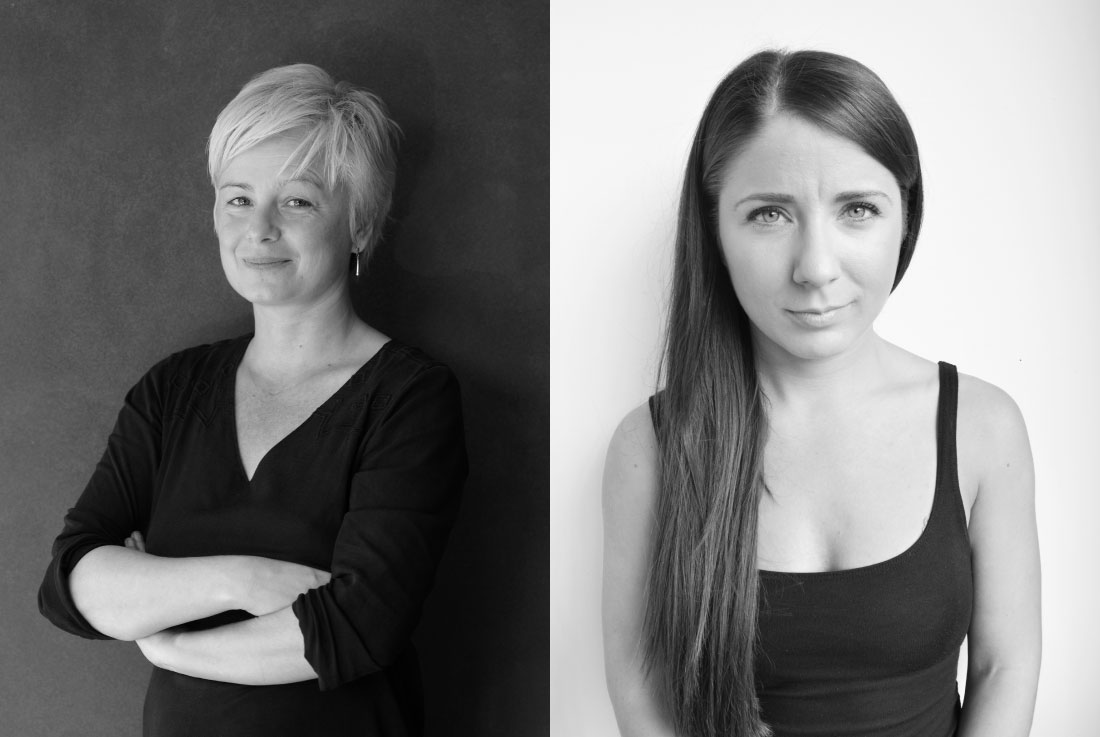 About the authors
OSA projekti is architectural studio with the focus towards integration of architecture, crafts and art. The main principle of our practice is to create unique spaces that correspond with the users on different levels. Along with basic architectural structure and function, we are focused on the atmosphere and details. Our associates – craftsmen, artists and graphic designers are helping us to achieve authentic design.
FILE
Author: Ivana Lisulov; OSA projekti
Co-author: Milica Ivanov; OSA projekti
Client: Levi9
Photos: Relja Ivanic
Year of completion: 2017
Location: Belgrade, Serbia
Total area: 1490 m2
Text provided by the authors of the project.