A new life for Le Pubbliche Relazioni, a multi-brand women's accessories and clothing store in an abandoned place in Cerignola. The store highlights a strong geometry and minimalist aesthetic but proves to be comfortable at the same time. Key features are the "statuario" marble panels on the walls and the top of the furniture pieces; and also the pink color conceived as a brand mark of the store. No other colors was permitted. From the huge stair in the middle of the room to the interior of the fitting rooms, everything is pink. A neutral white aspect for the walls and ceiling. All details and furniture are custom designed in order to take advantage of the entire space. The clothes racks are simple chromed "H" designed respecting two different sizes in length but the same height.
What makes this project one-of-a-kind?
The pink color of the furniture attracts attention and becomes the brand's recognizable element.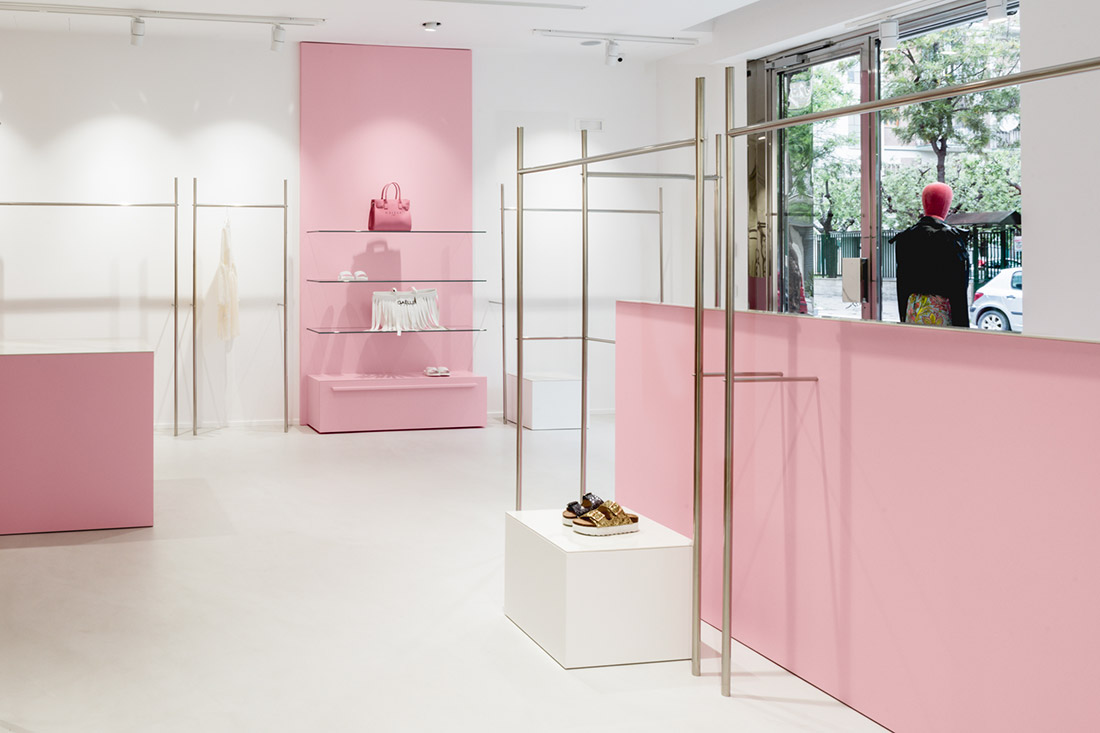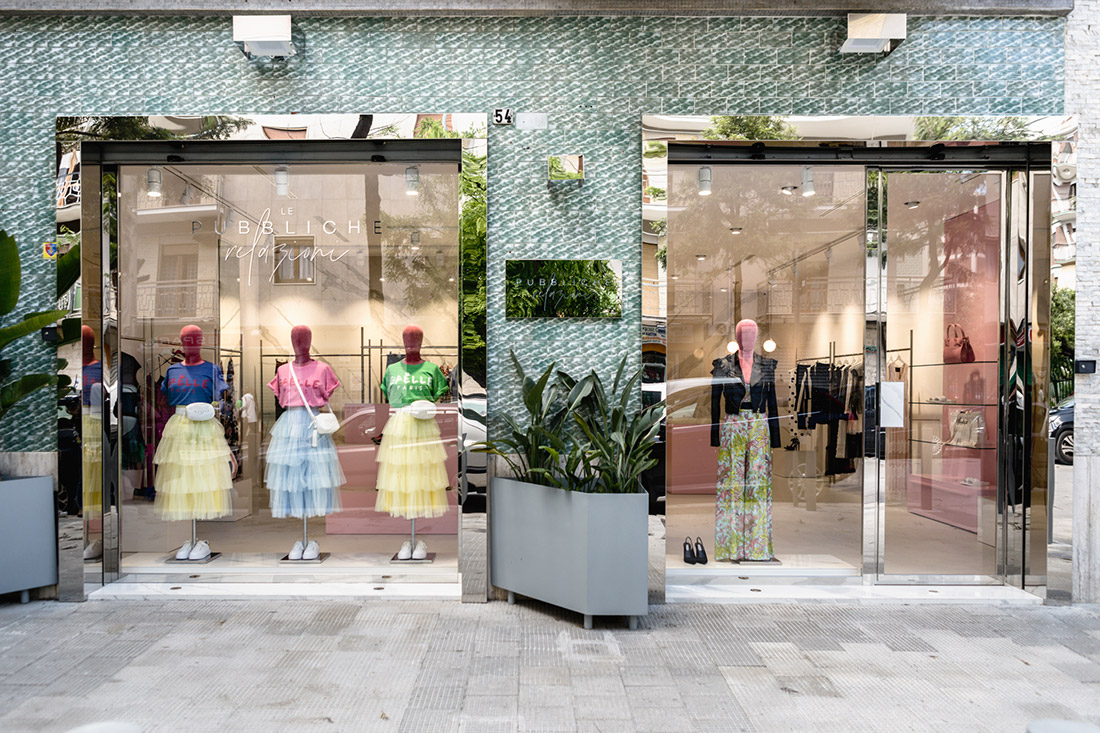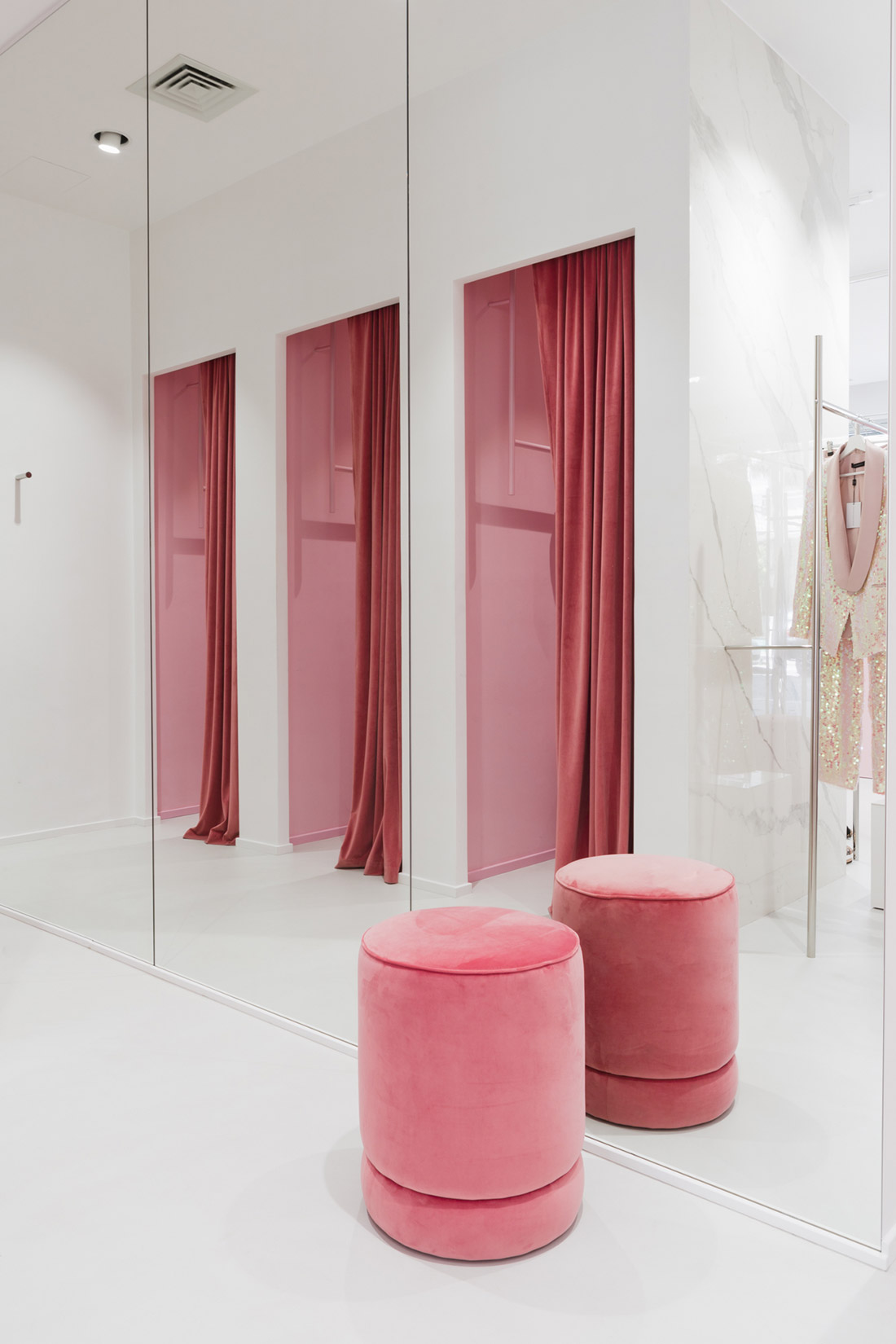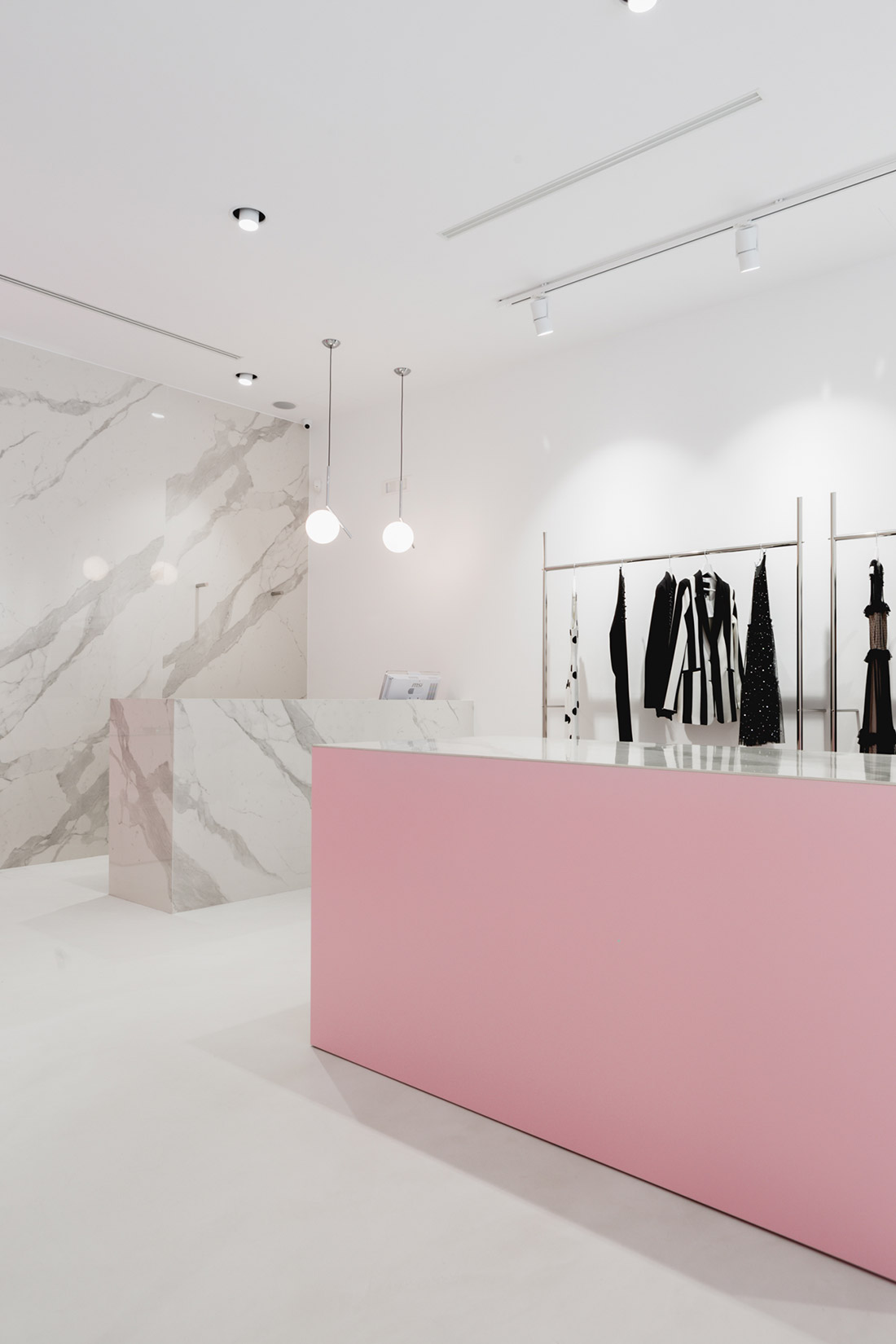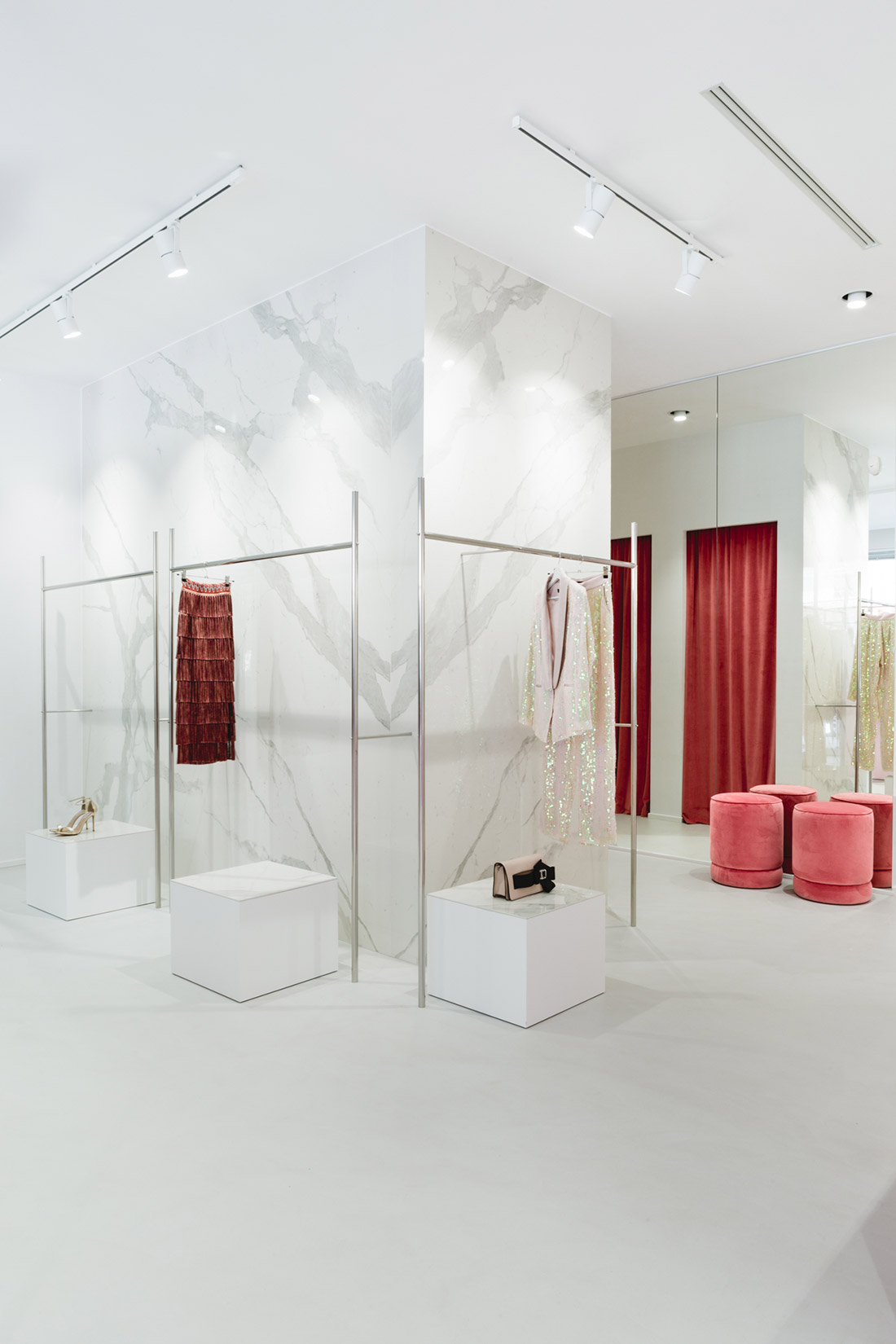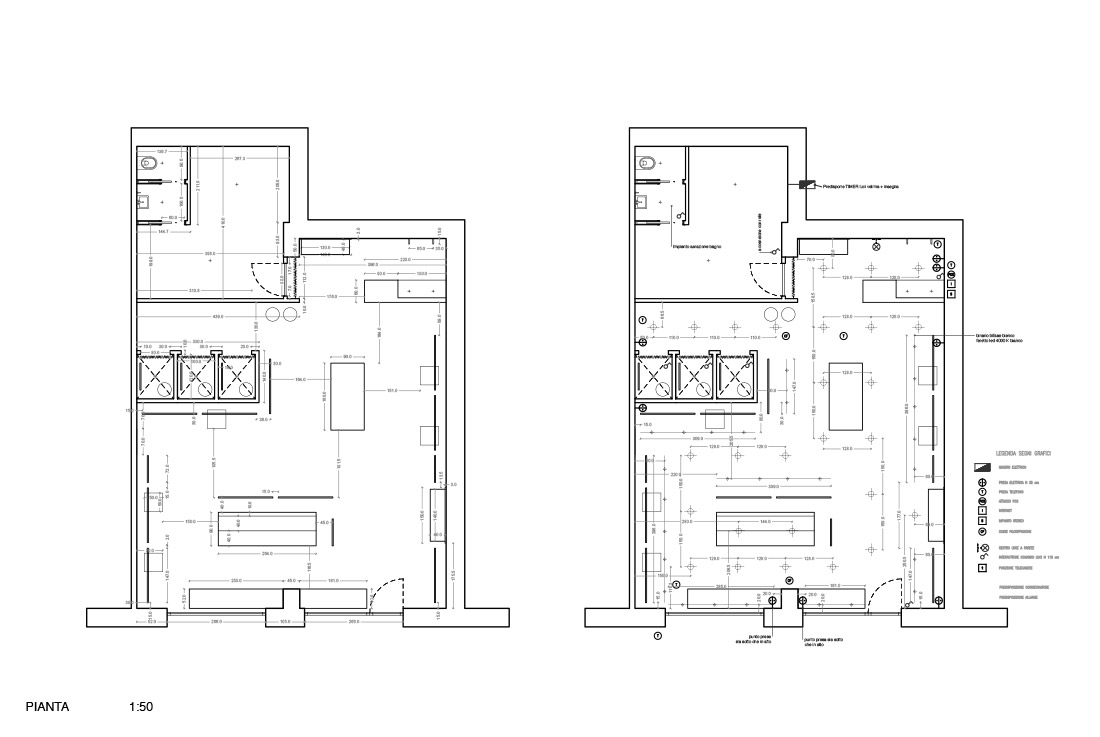 Credits
Authors
Silvio Girolamo Studio
Client
Alessandra Mazzocca
Photos
Rosaria Loiacono
Location
Cerignola (FG), Italy
Year of completion
2019
Total area
100 m2
Project Partners
Related Posts
Powered by