Elegant and sensual movement are part of La Belle Étoile's visual grammar; the suspension is inspired by the graceful twirling of a ballerina. The lightweight yet unbreakable lamp is completely handcrafted in Slamp's atelier.
 The soft, luminous LED source can be dimmed from full illumination to a supple ambient glow to compliment its surroundings. Both the suspension and applique/ceiling versions are versatile, avantgarde lighting solutions offering minimalistic, glamorous aesthetics. La Belle Étoile brings sculptural illumination to an array of interiors.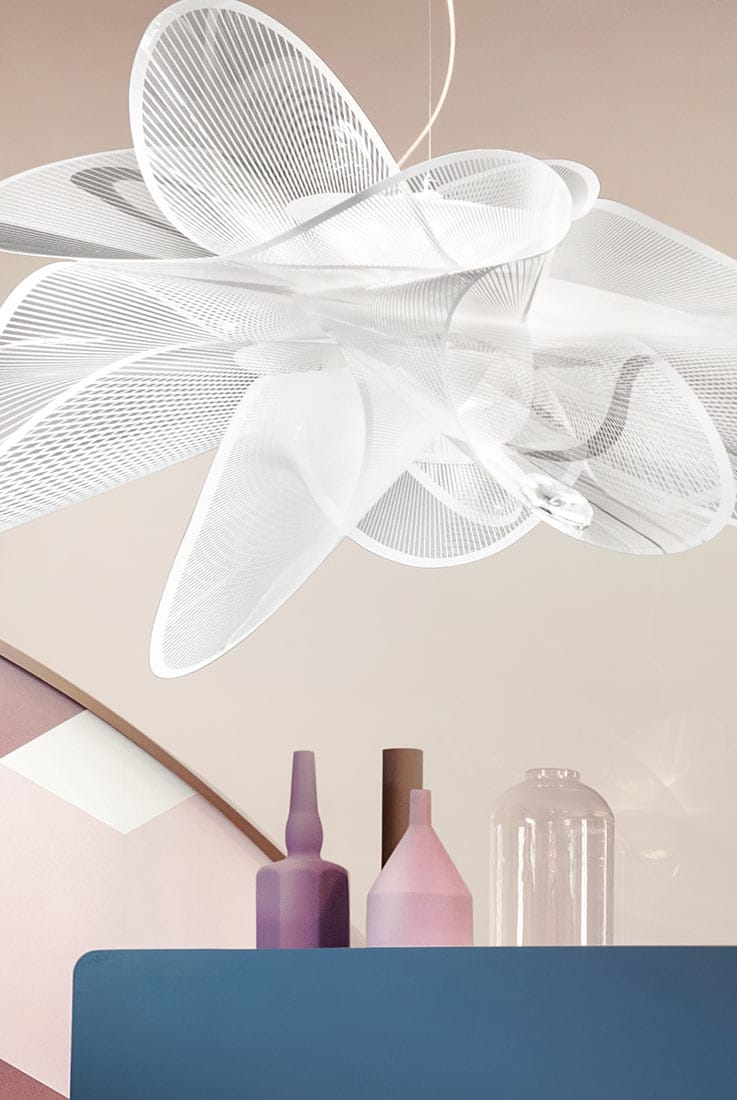 The dialogue between technological innovation and stylistic originality speaks loudly; the LED source can be easily and quickly changed thanks to the exclusive magnetic hanging system, and a white texture printed on transparent, patented polymers, are elements that combine to create refined, contemporary design.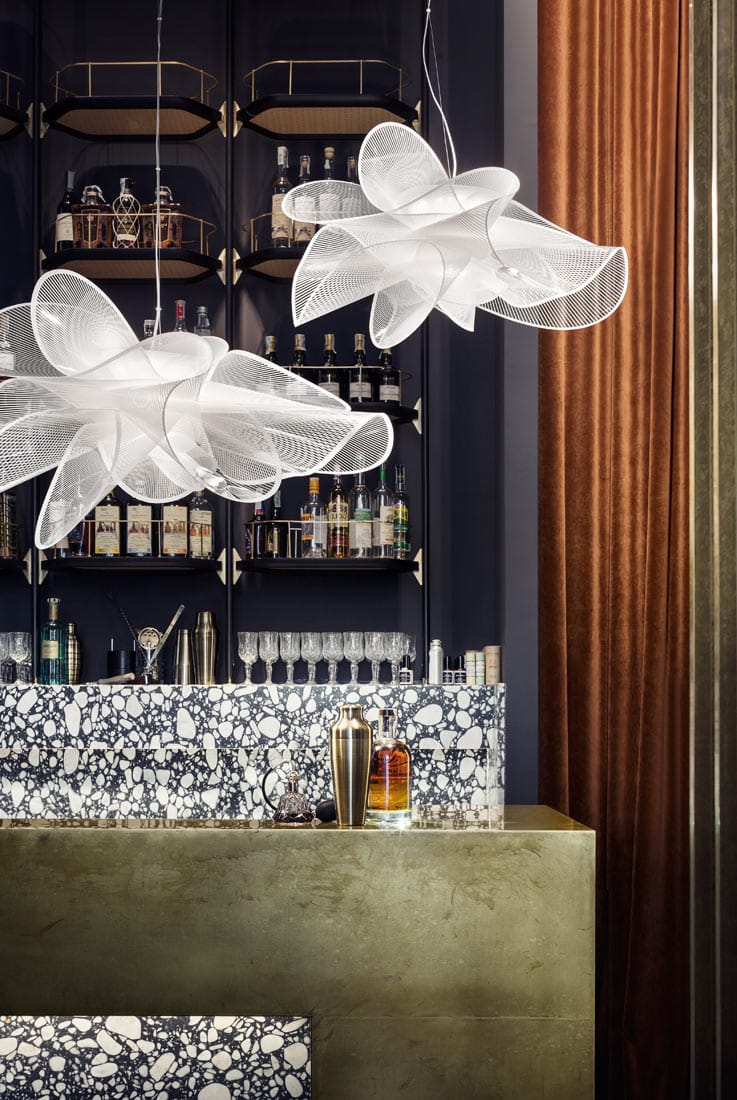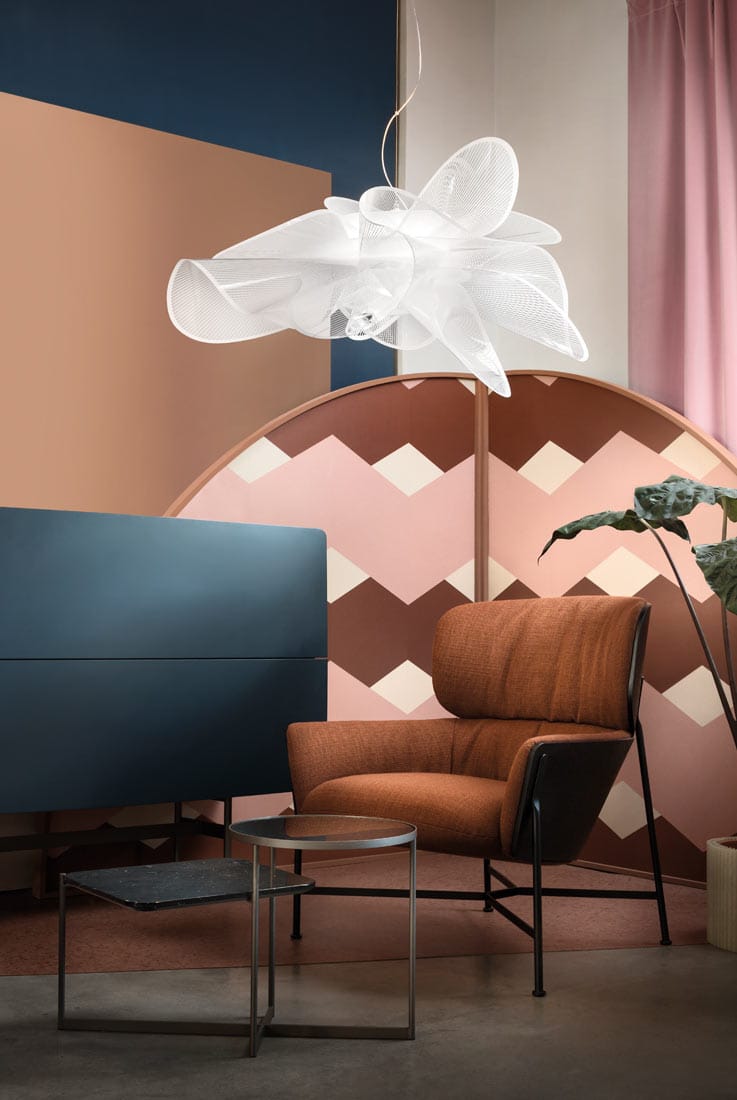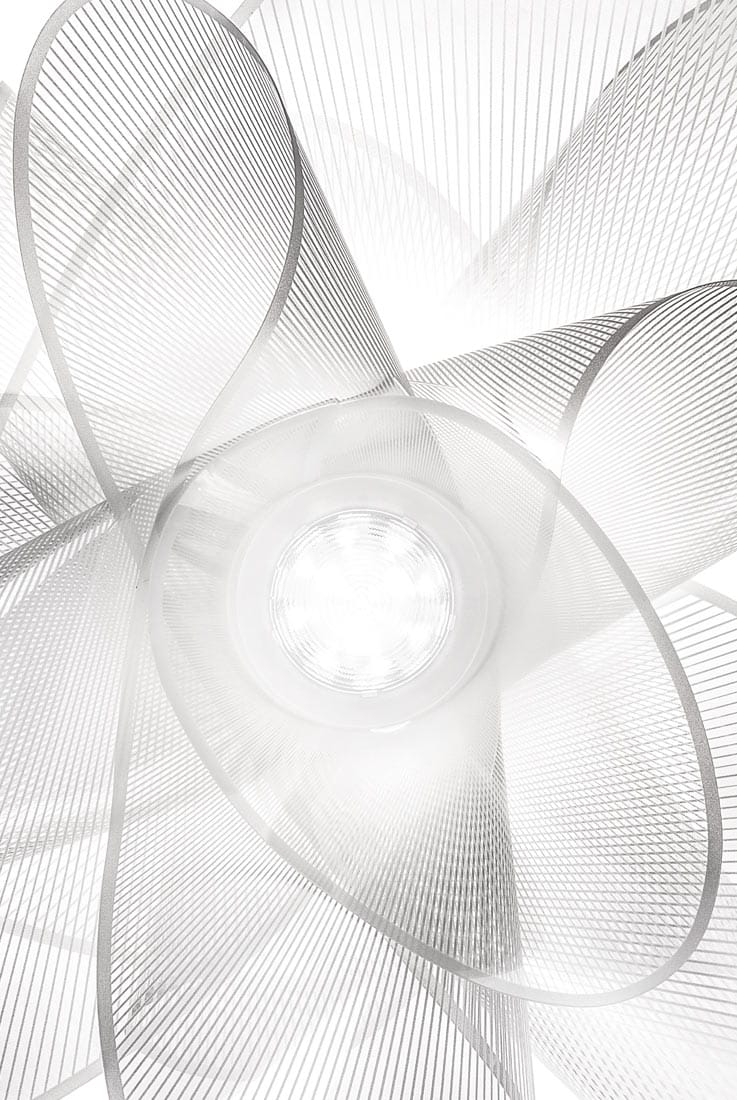 Credits
Design
Adriano Rachele, Italy
Manufacturer
Slamp
Year of production
2018
Related posts
Powered by