Celebrity chef Konstantin Filippou and designer Martin Mostböck make a common cause: in the five-toque restaurant in Vienna you can take a seat on a designer armchair made of sustainable material. The armchair was made from local materials that come from a radius of around 100 kilometres.
The conceptual idea comes from the special details that have to do with grips and handles such as pans and knives. These ideas found their place in the leather patches of the armrest, the foot details and the covers to protect these areas. The main focus was also on sitting comfort and special details like the integrated padding in the frame of the chair. This invisible pillow makes it easy to sit and eat for five hours or more. Another influence came from one of the most important historical buildings in Vienna, Otto Wagner's Postsparkasse, just a across the street of the restaurant. Wagner designed the interior, the furniture and the chairs in this building. For this design, he invented a special aluminum cover for the foot base, which also influenced the brass cover for the feet of the Konstantin chair.
The armchair was made from local materials that come from a radius of around 100 kilometres (around Vienna). We took only sustainable materials for the Konstantin chair like wood, leather and the joints. The chairs are produced by Braun Lockenhaus in Lockenhaus, a small city south of Vienna (radius= less than 100km).
The wood comes from the forests around the city of Lockenhaus (Esterhaszy`sche Privatstiftung Lockenhaus, radius= approx. 10km). The leather parts come from Boxmark Leather GmbH (in Feldbach/Styria, radius= approx. 50km). The company Boxmark is mainly known for automotive clients (like e.g. Audi, Bentley, BMW, Mercedes-Benz and Porsche), plane equipment/seating and also for working together with the furniture industry. The brass tubes also come from Styria (radius= less than 50km).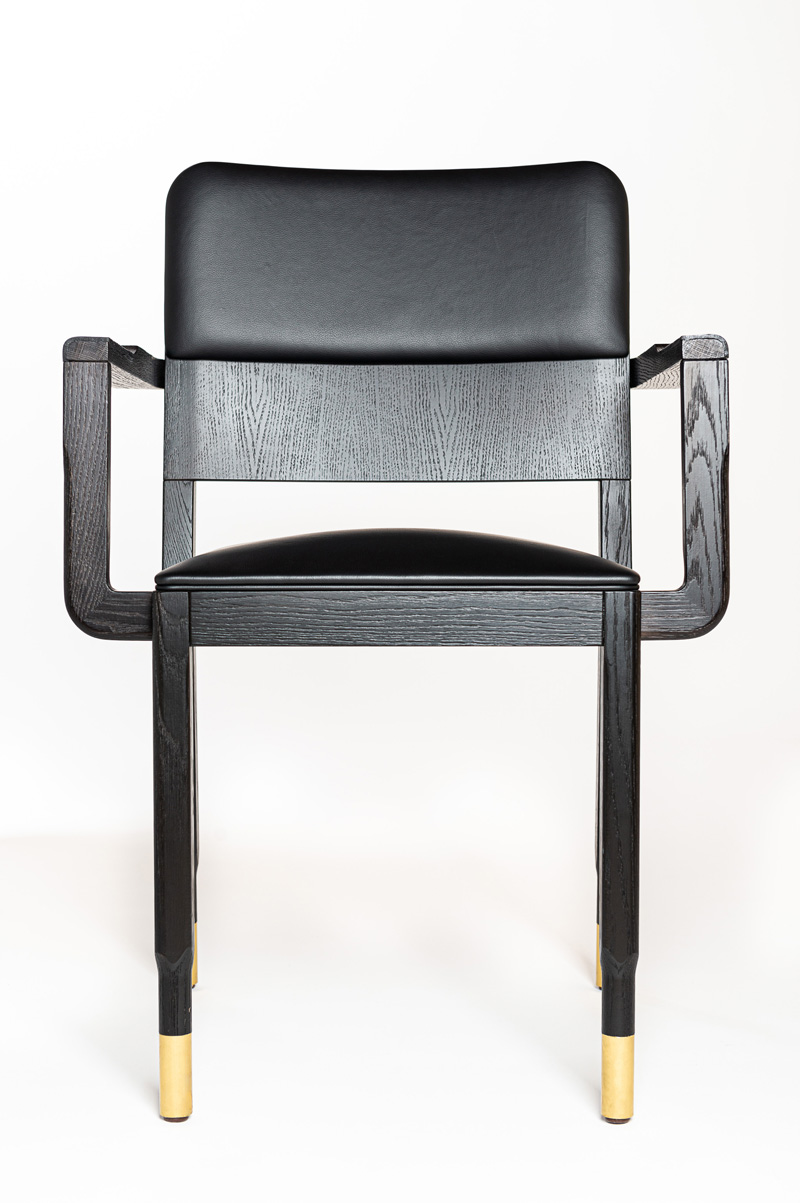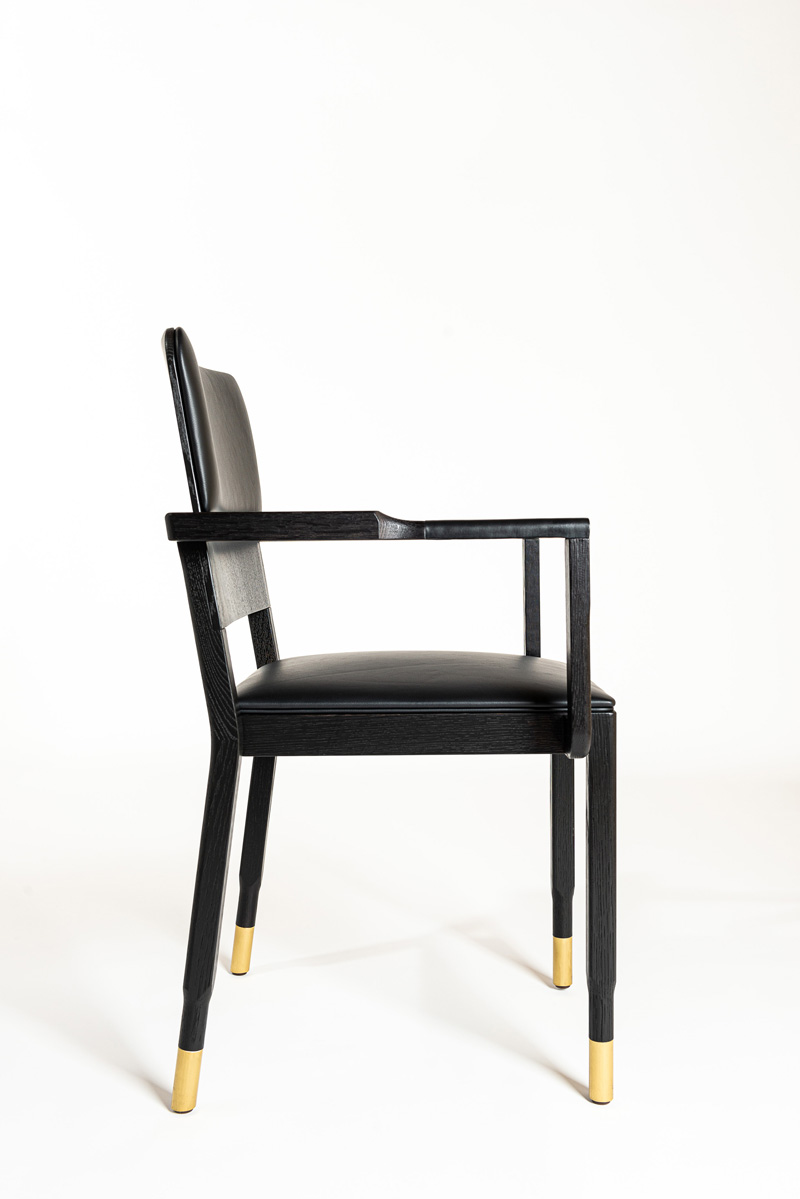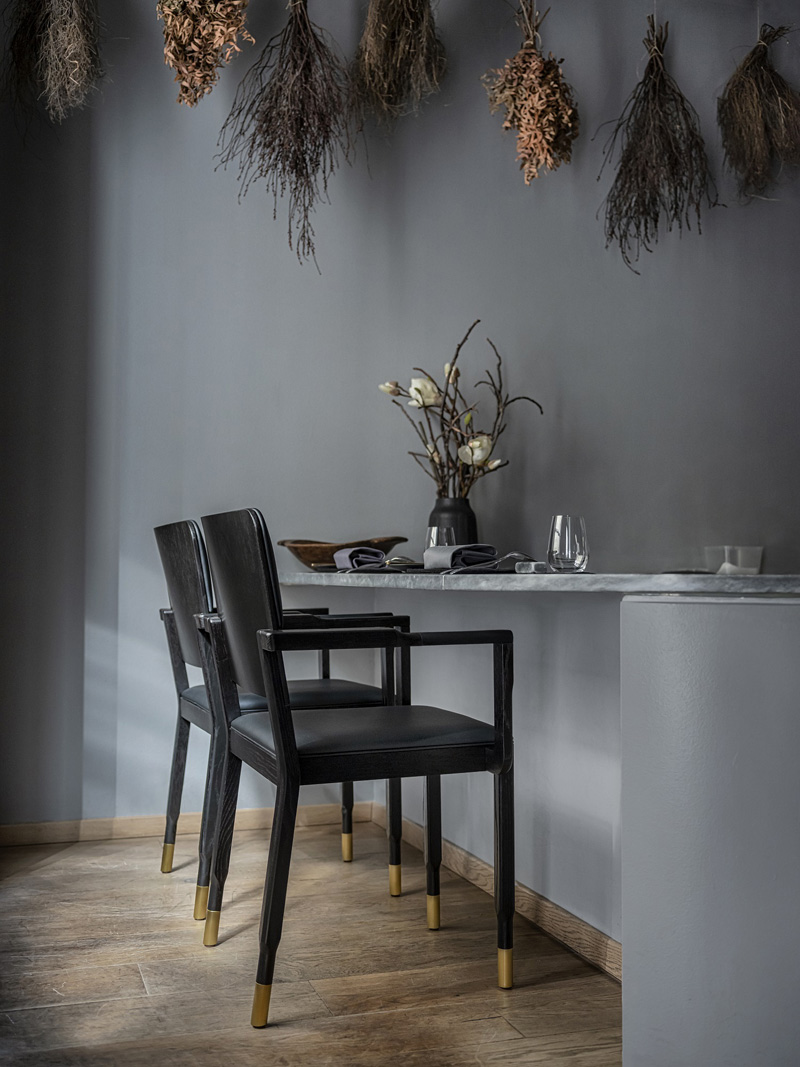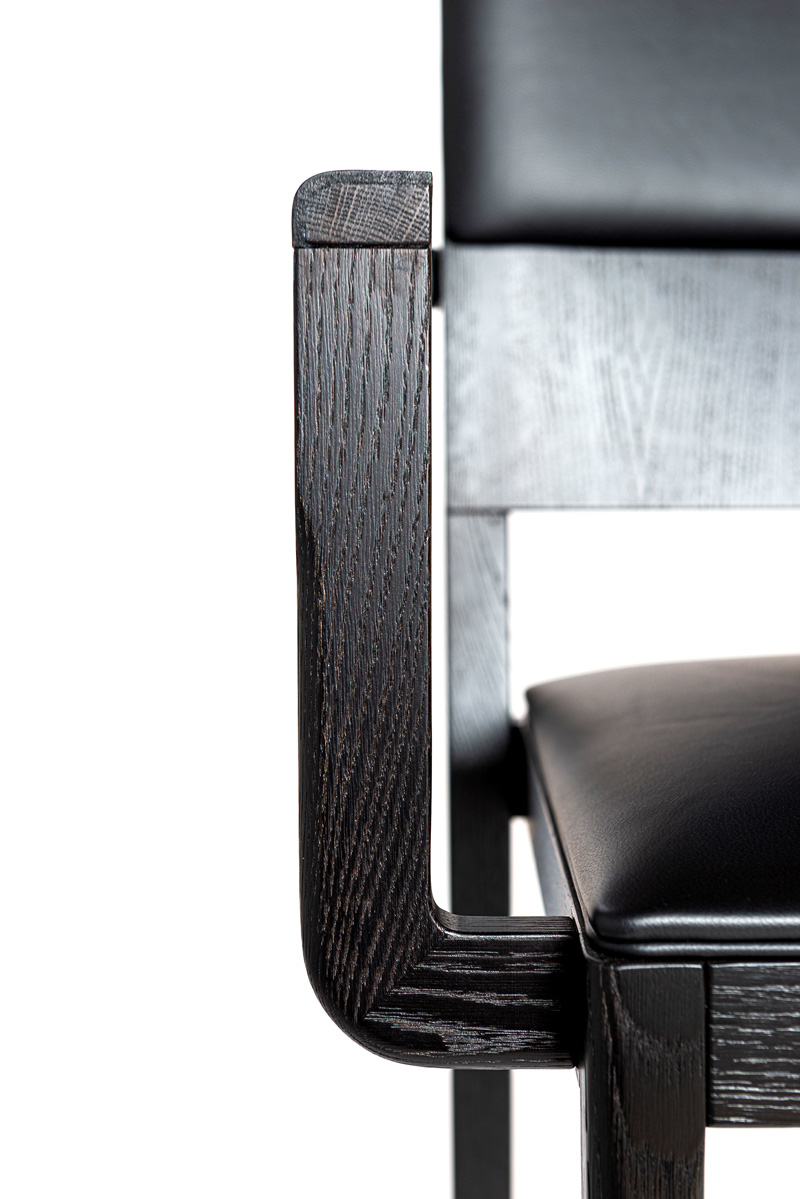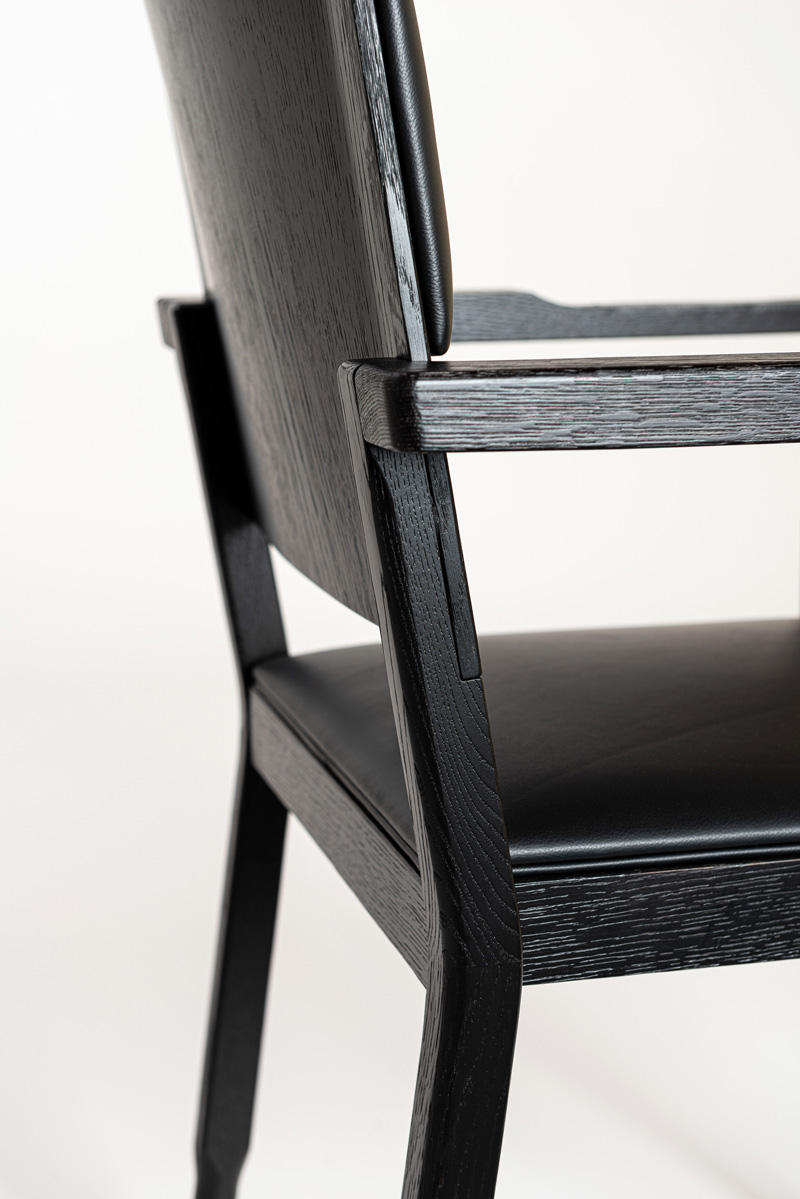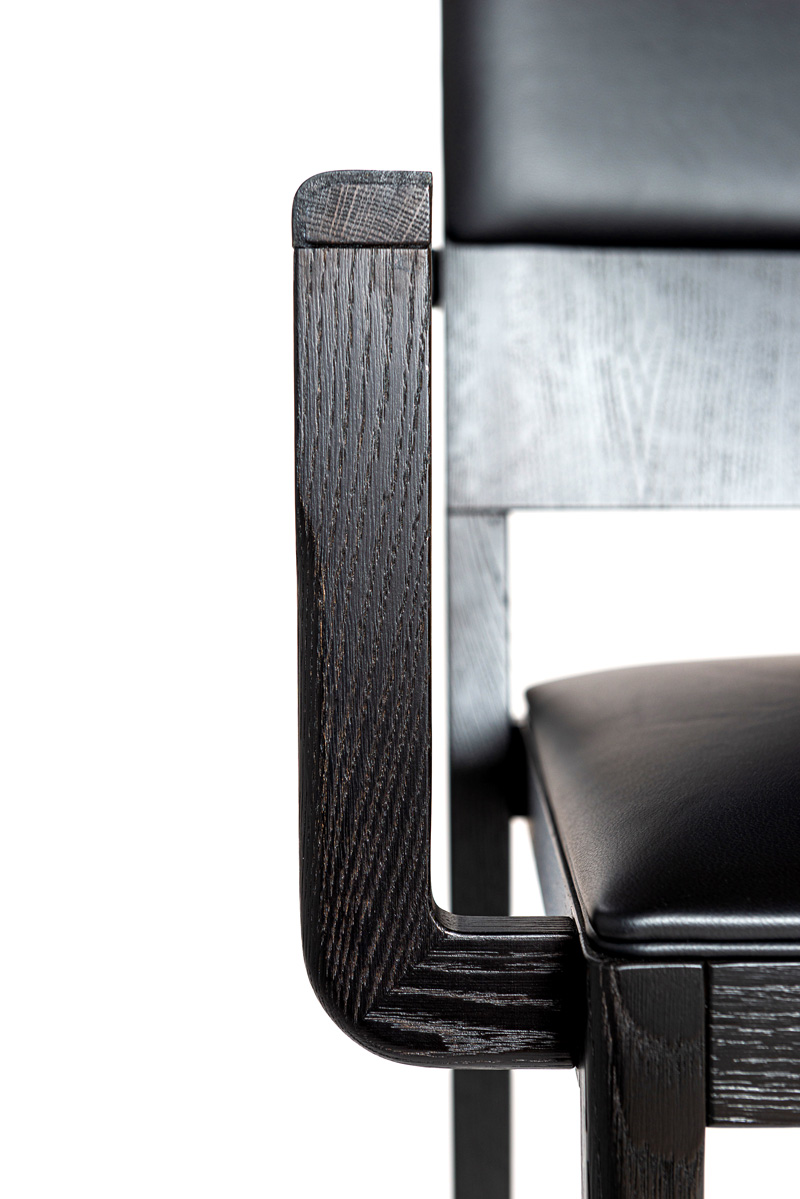 Credits
Design
Martin Mostböck, Austria
Client
Konstantin & Manuela Filippou, Austria
Manufacturer
Braun Lockenhaus GmbH, Austria
Year of production
2019
Related posts
Powered by