The Cooking-Academy is part of the event and seminar area of the wellness and gourment Hotel Bad Schörgau.
The central element is the big cooking block, a monolith of grey-green local porphyry, almost 5 metres long and with a gross weight of 22,000 kg. Only the countertop has been burnished, the other surfaces show the original breakage of the stone.
The cooking area is connected to a large hall. A spiral staircase leads to the seminar room with a large roof terrace. The interiors are completely lined with hand-limed spruce and hemp.
The room's pattern is based on the element of the circle. The circle is the most stable geometrical shape, it conveys security and protection. The overlaps of the circles create a special star-shaped three-dimensional form that becomes the most distinctive element of the ceiling. In this ceiling there are more than 1500 of these stars, each of them individually whitewashed with limestone and mounted by hand. The outer facade is based on the same geometric basis, but without the "stars".
The project shows how local materials as well as the use of construction and decoration techniques inspired by traditional and historic buildings can be reinterpreted and inspire contemporary architecture.
The materiality and the ornamentation that enrich the clear volumes and the simple floor plan create a familiar and warm atmosphere that is very rare in modern buildings. Furthermore, the two most distinctive element of the building, such as the monolithic cooking block and the decorated wooden-ceiling of the hall referring to the most archaic feature of the Alpine architecture bring same aspect of the 'fantastic' that can be normally seen only in ancient castles and palaces.
The decorated wooden ceiling of the cooking school is not only a decorative element but is also an important technological element of the building. This is in fact an acoustic lowered ceiling that covers the ventilation installation, where built-in lights are installed and that thanks to the great sound absorbing properties of its materials improves greatly the indoor acoustic comfort.
Reintroducing handcrafted techniques into the project, not only gives a special richness to the building, but also allows to preserve this precious knowledge that is in danger of becoming extint.
This mix of clear forms and 'quiet' decoration create a building that is simple yet very generous, modern yet able to evoke the most fascinating aspect of the traditional Alpine architecture.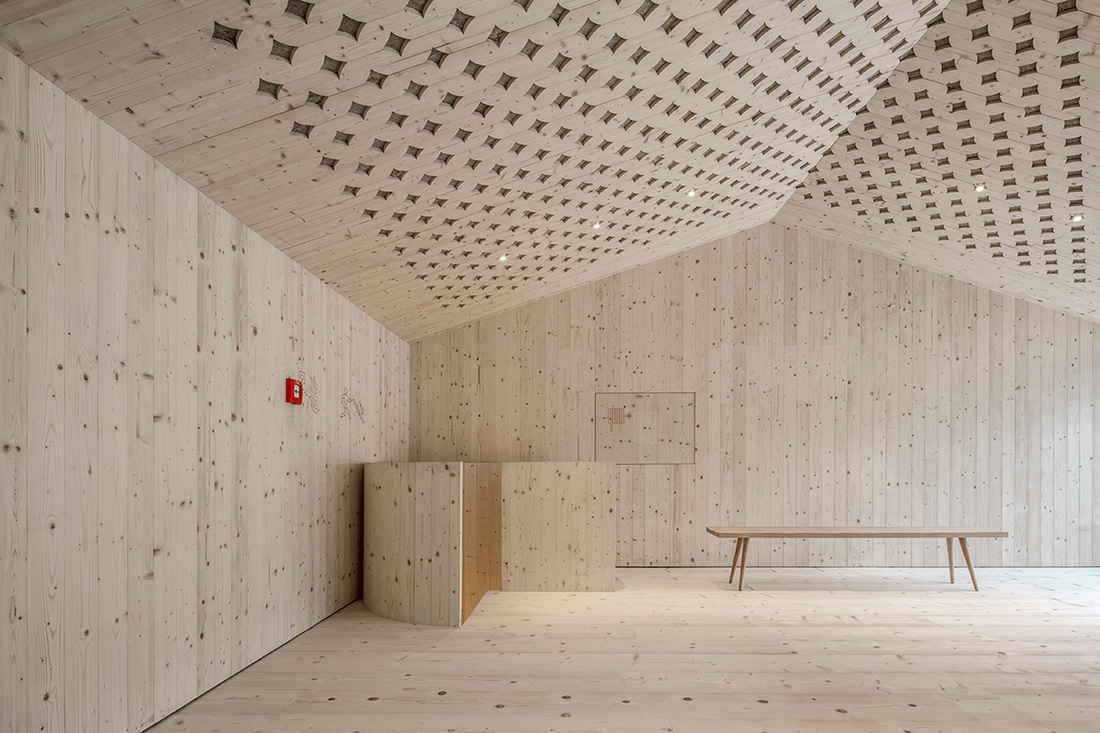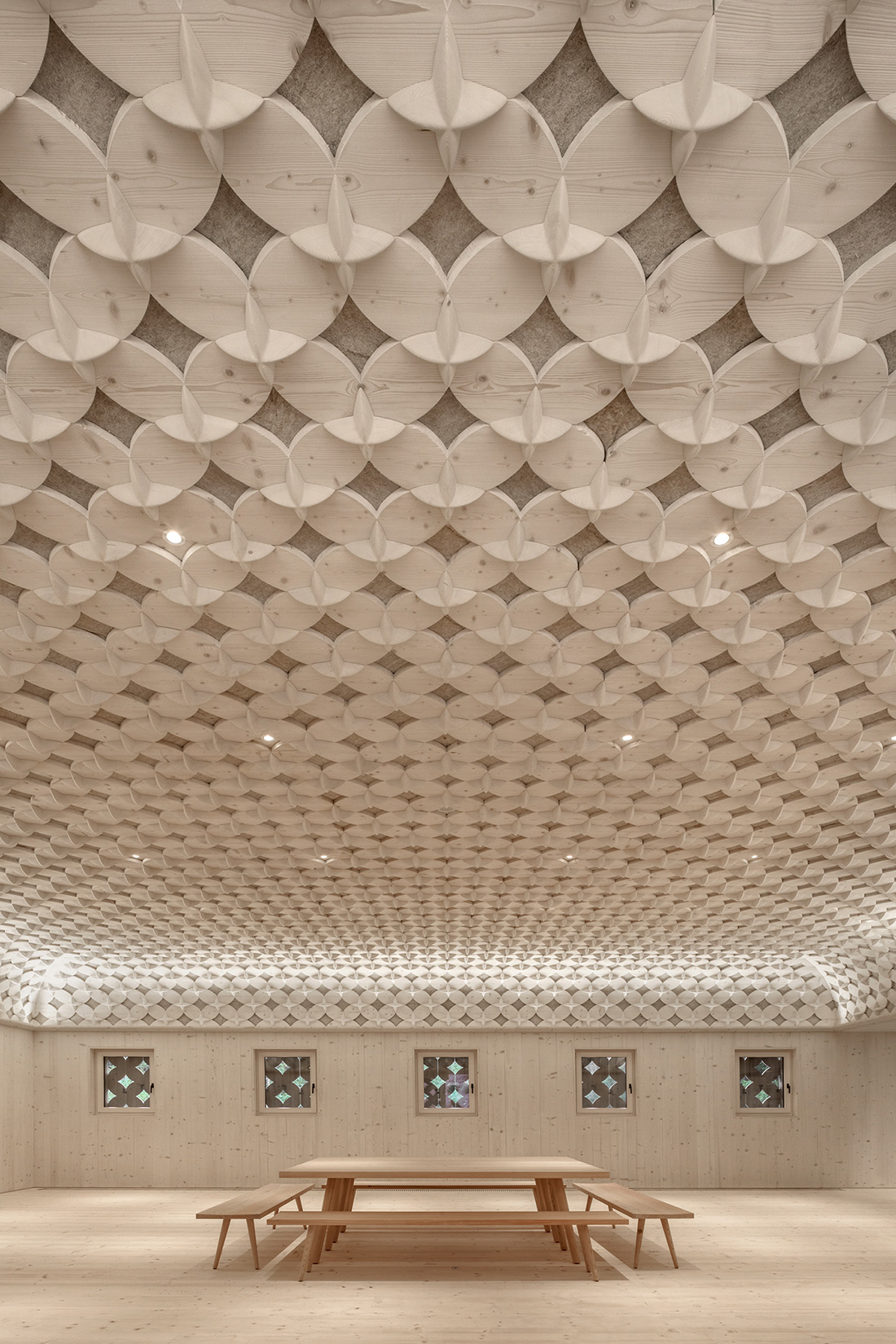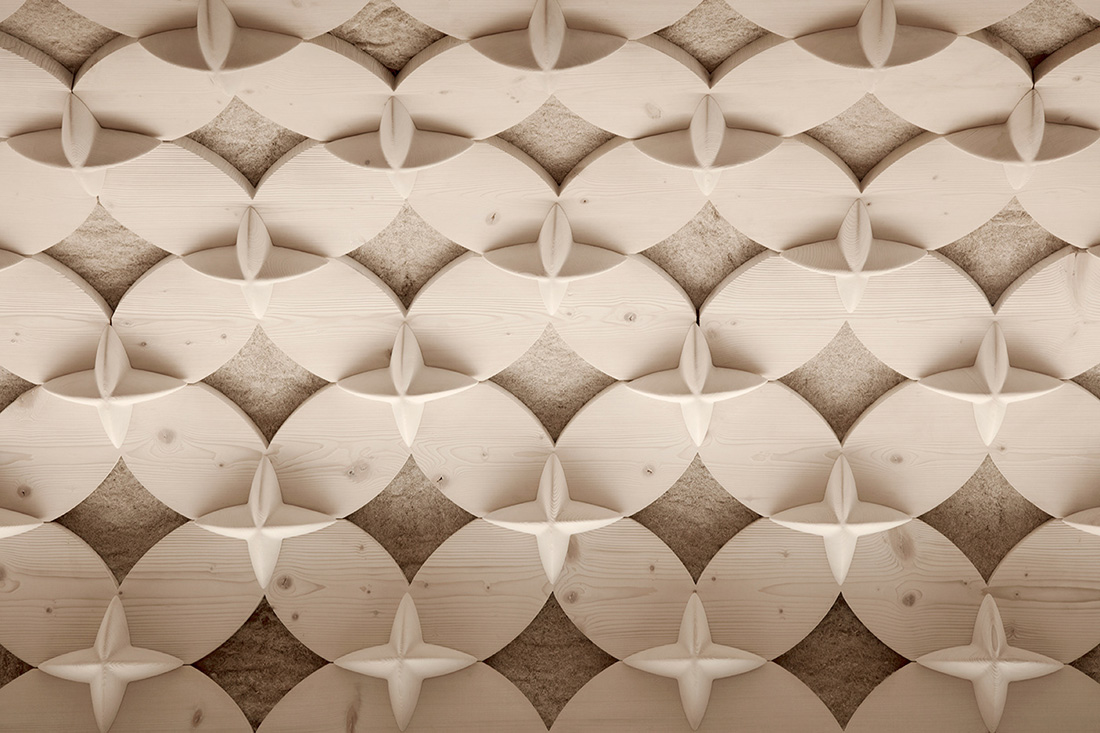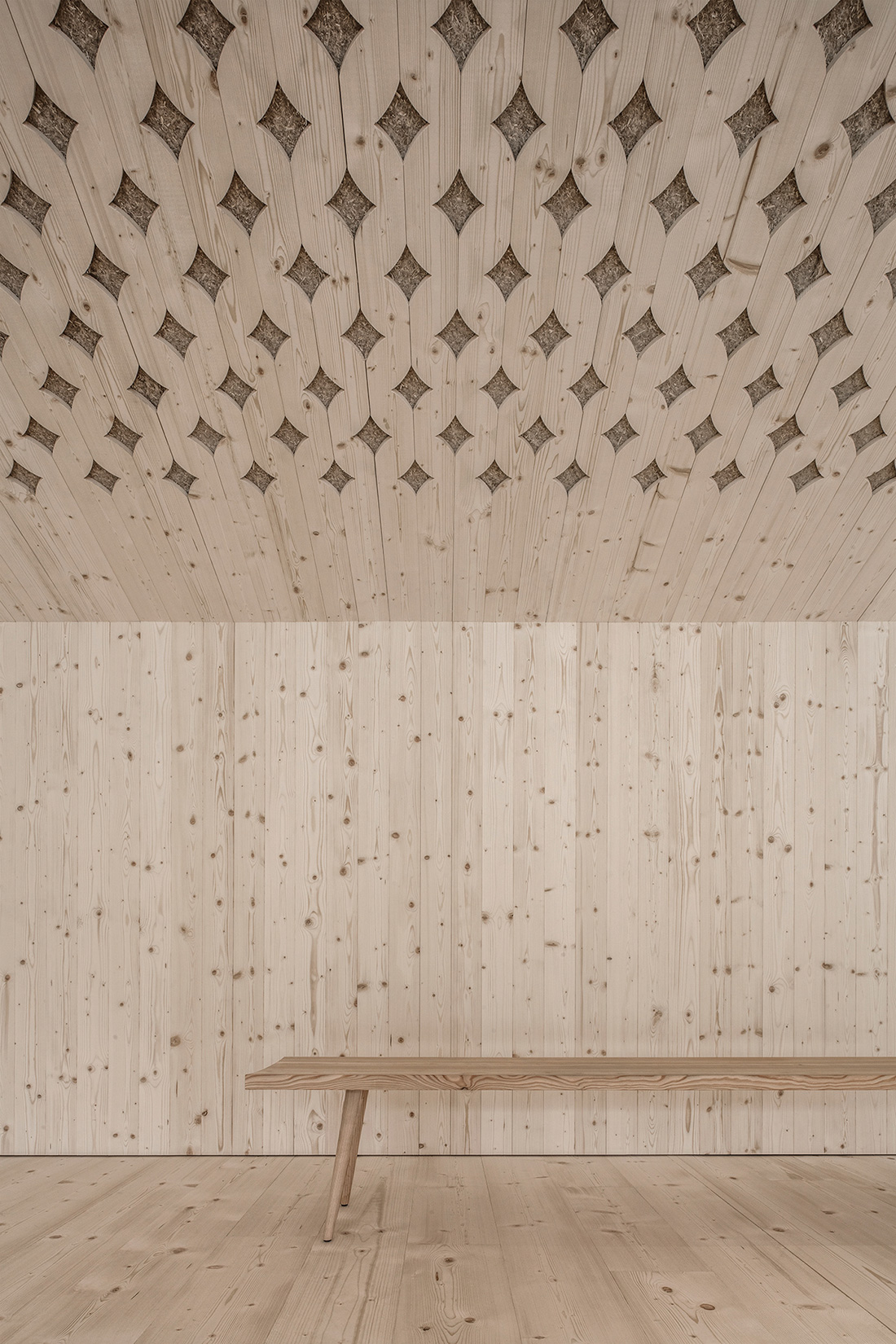 Credits
Authors
Pedevilla Architects
Photos
Gustav Willeit
Year of completion
2017-18
Location
Sarntal, Südtirol, Italy
Total area
900 m³
Related posts
Powered by