The Kagas hair salon is located in Nicosia, Cyprus. EKKY STUDIO architects emphasized on the functionality and the maximum utilization of the existing space. The interior layout was created by organized areas around different custom-made furniture's, with green areas and round mirrors while at the back of the space was created a hidden area with all the secondary uses of the salon (bathrooms, kitchen, bar , storage, closet etc) .
Entering the space, you have the marble monolithic reception area with the logo of the salon on one side and on the other side the display area with the products for the clients. Entering further you find a hidden closet for the clothes of the customers and then the bar-lounge area also hidden behind the metal cladded wall. The corridors were created for the customer to be able to move around the working areas in the open plan space, without bothering the other customers. Elements like the hidden lighting features, the round mirrors and the green areas create a pleasant atmosphere for customers and employees.
The metal staircase has been designed with metal shelving for product display, and it leads you to the first floor were the coloring area and the staff room is located. The materiality and textures of the project were chosen to harmoniously combine cold and warm materials such as wood, metal and decorative plaster for the walls and ceiling. All the claddings of the walls at the back of the salon were made by vertical strips of thin metal sheet, which have been used as the main element of the design for this project.
All the furniture has been custom made designed based on the space and the needs of the hairdresser users. Hidden doors for utility rooms, storage space, closet and kitchen were proposed, to achieve a clean working area and help the functionality of the space. The plants are an element that is filtering the space and gives privacy to each working area, while allowing light to diffuse evenly and to create a playfulness between light and shadow.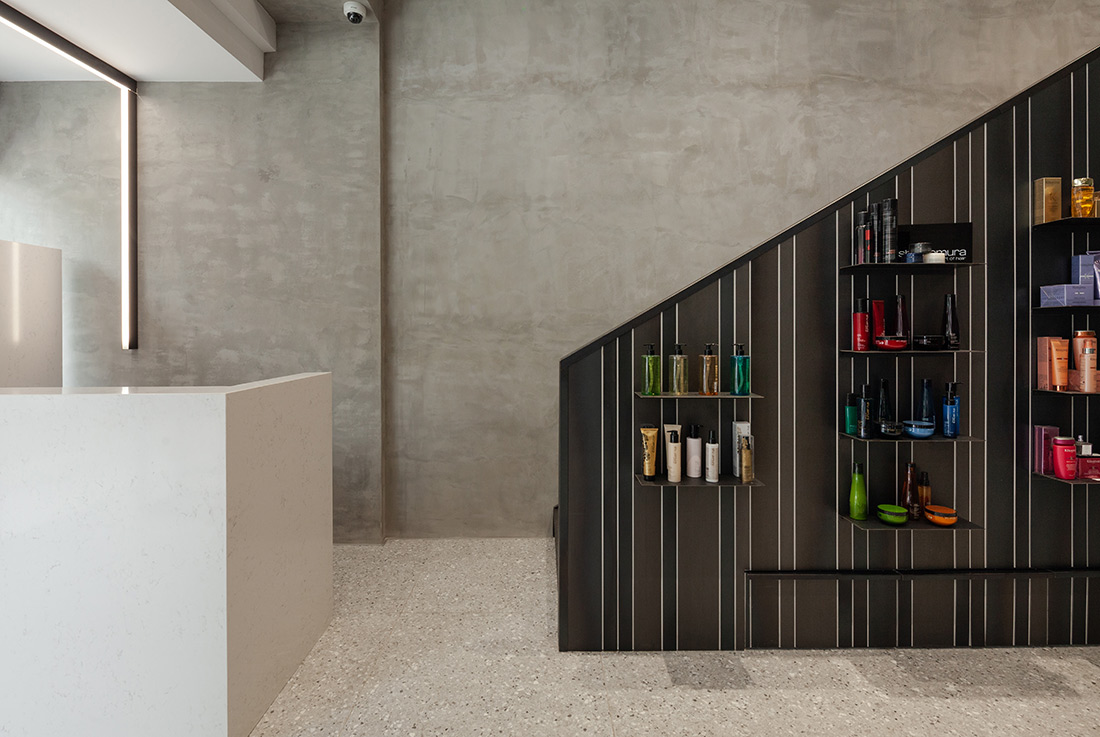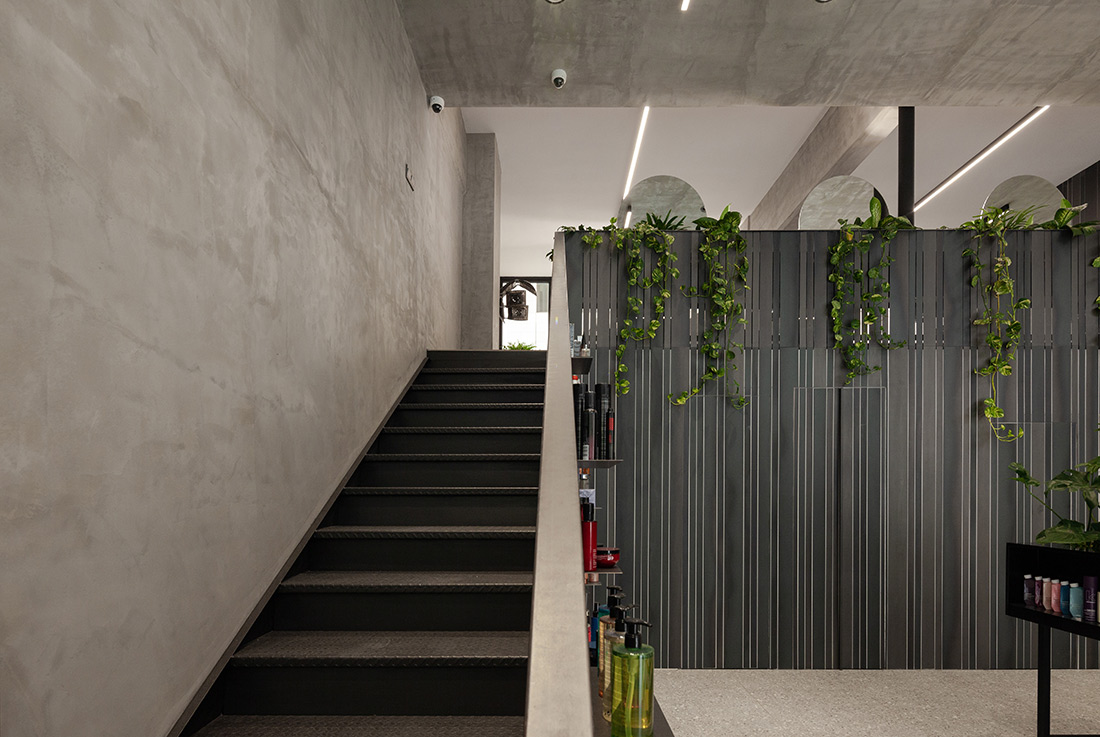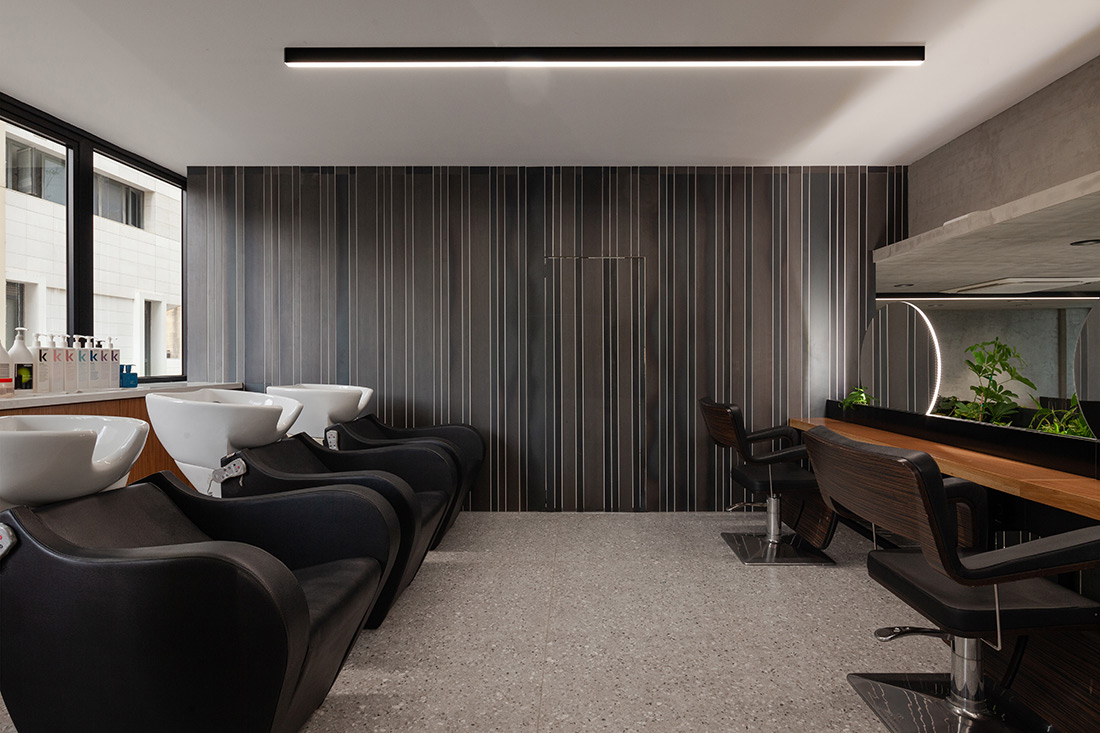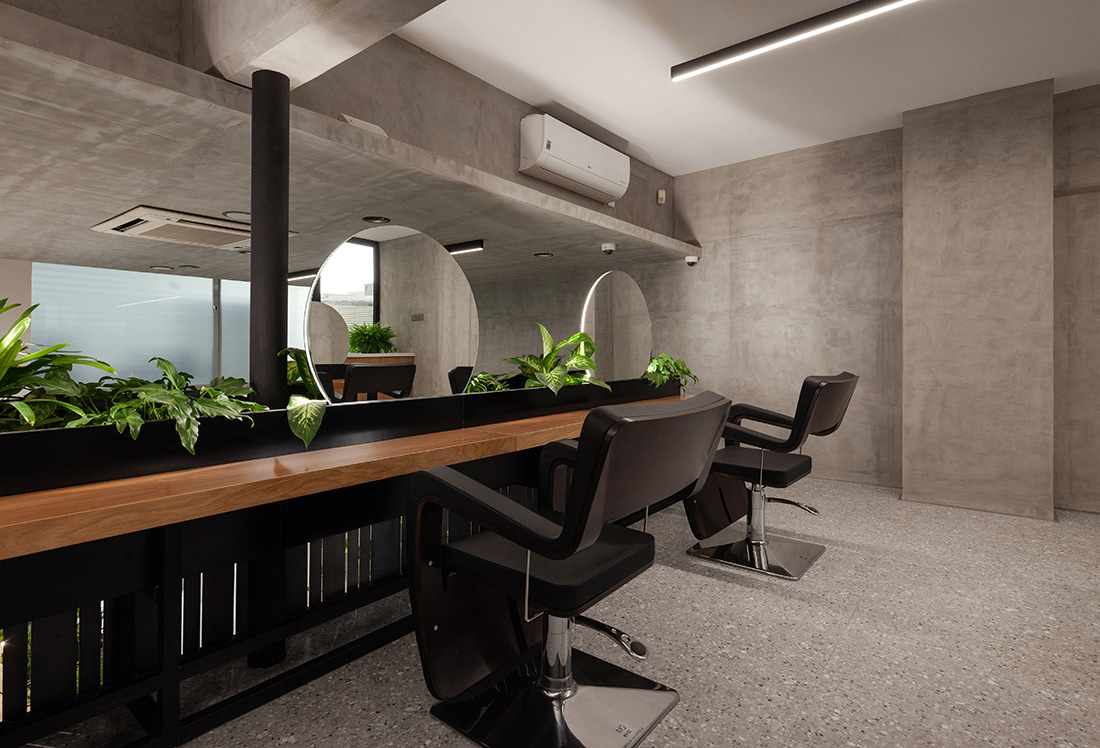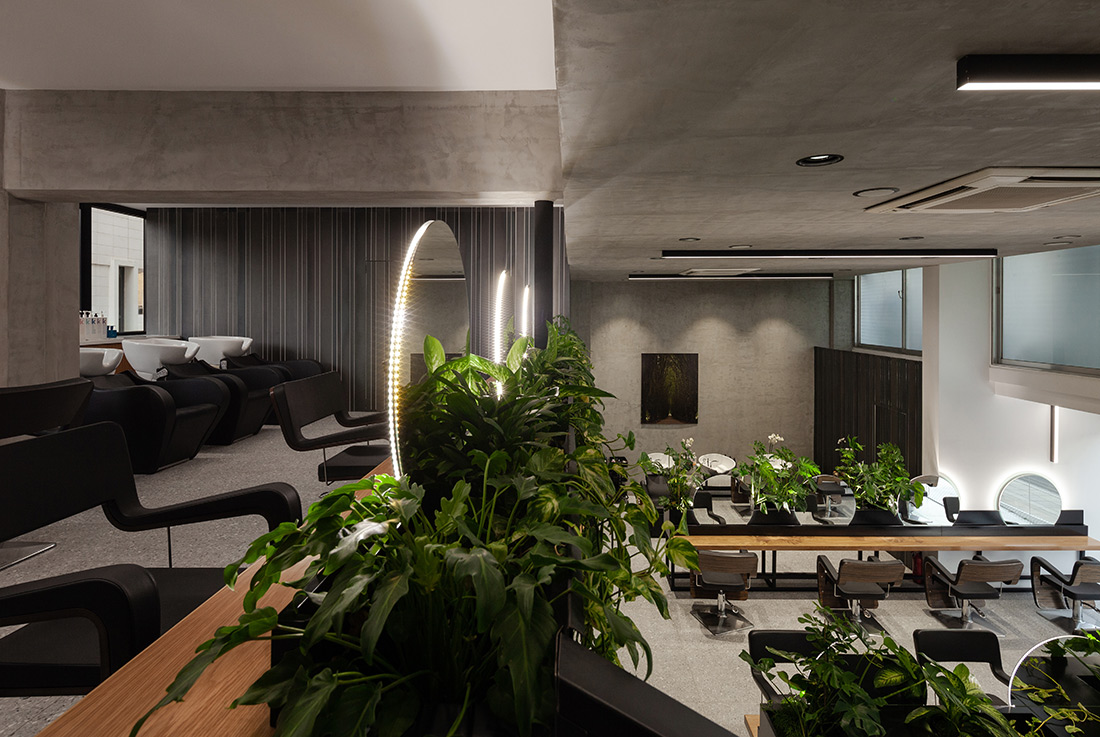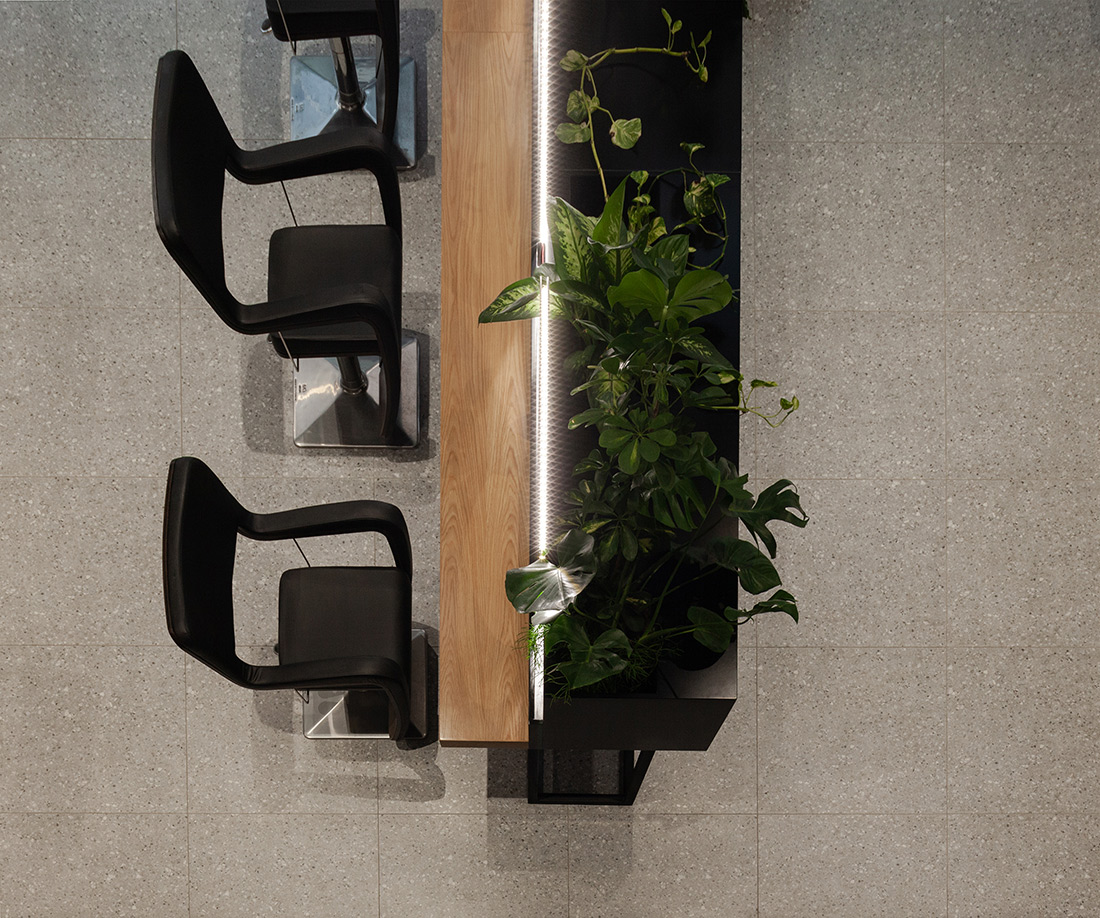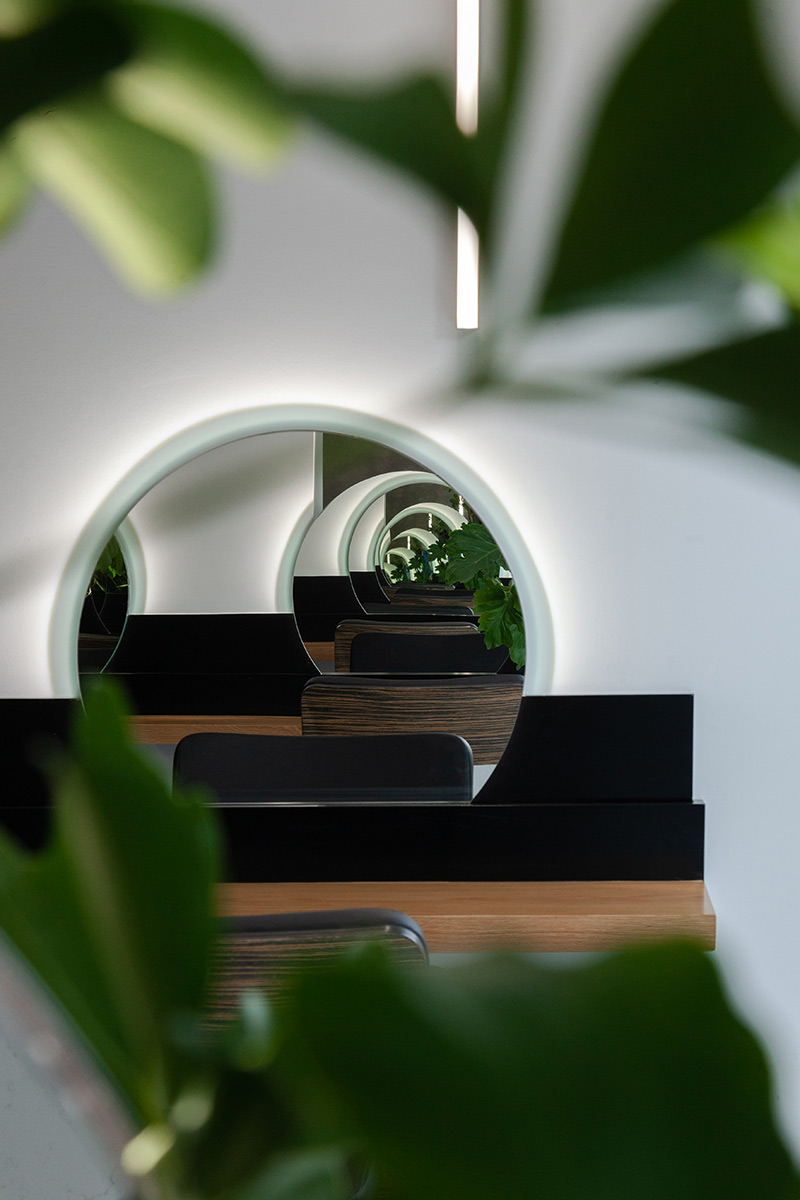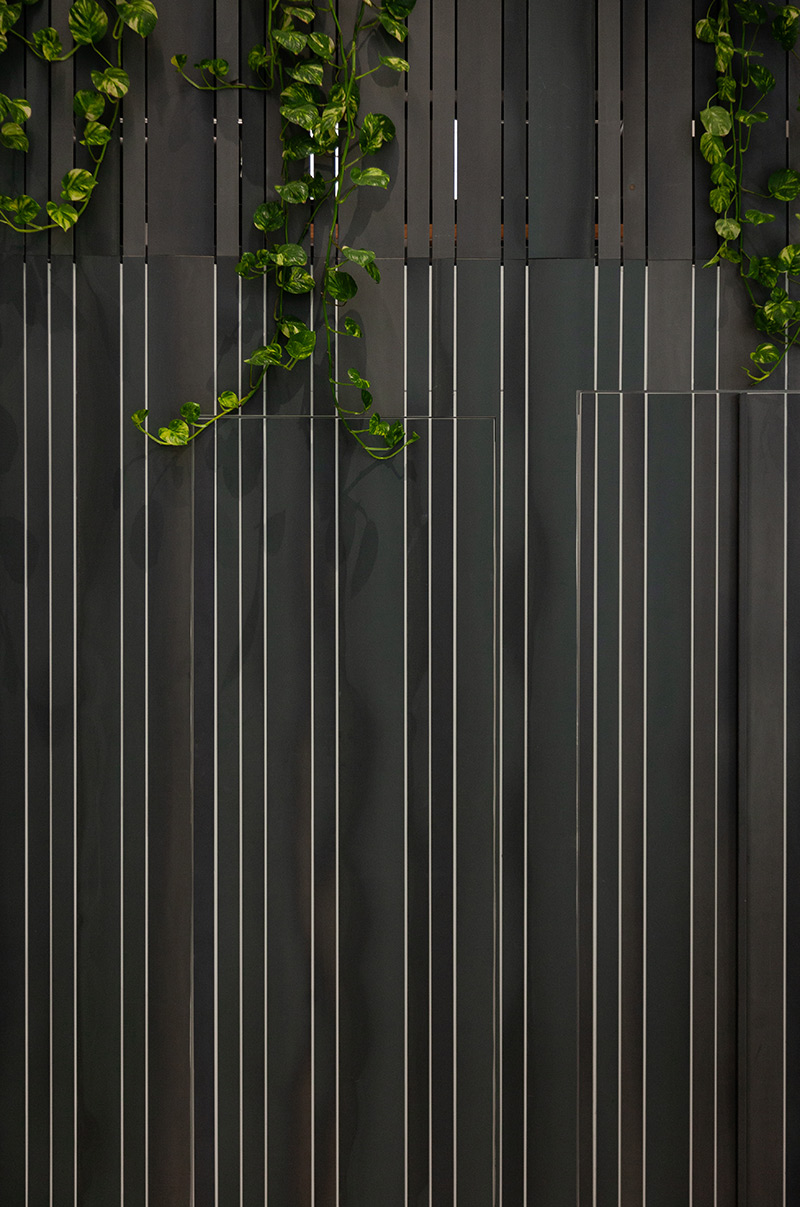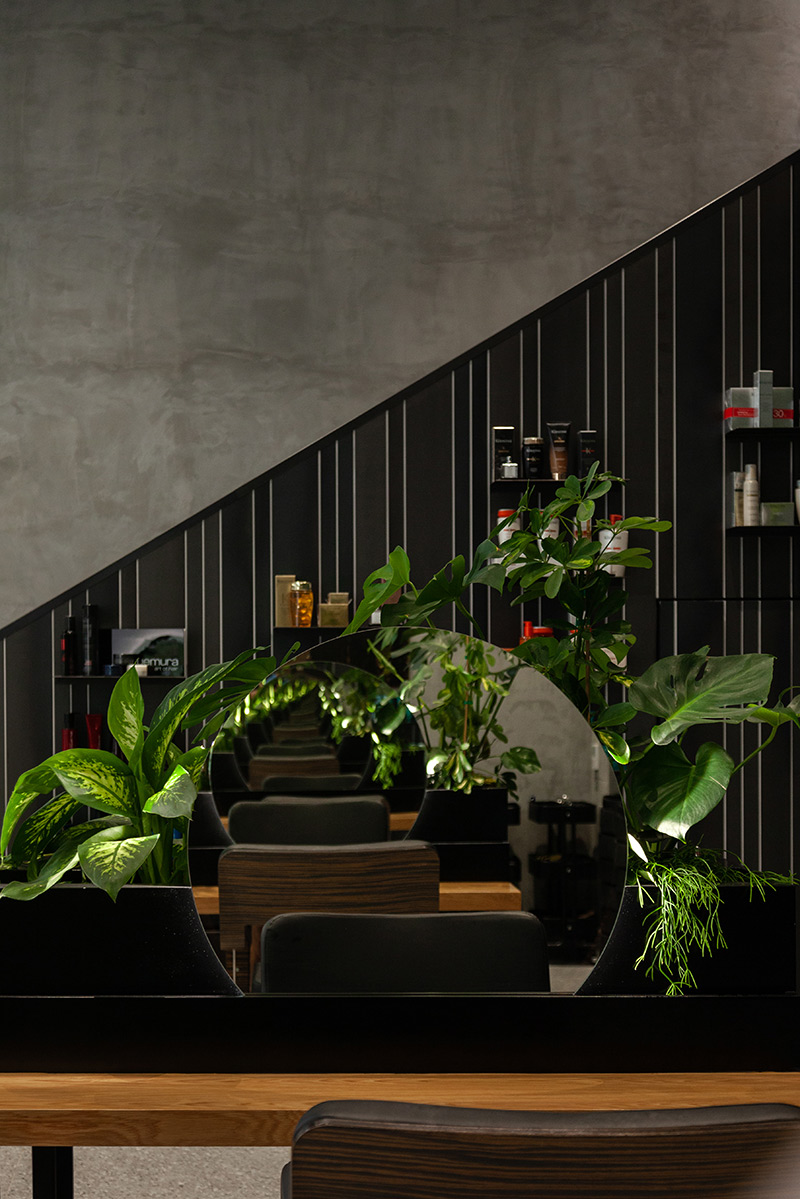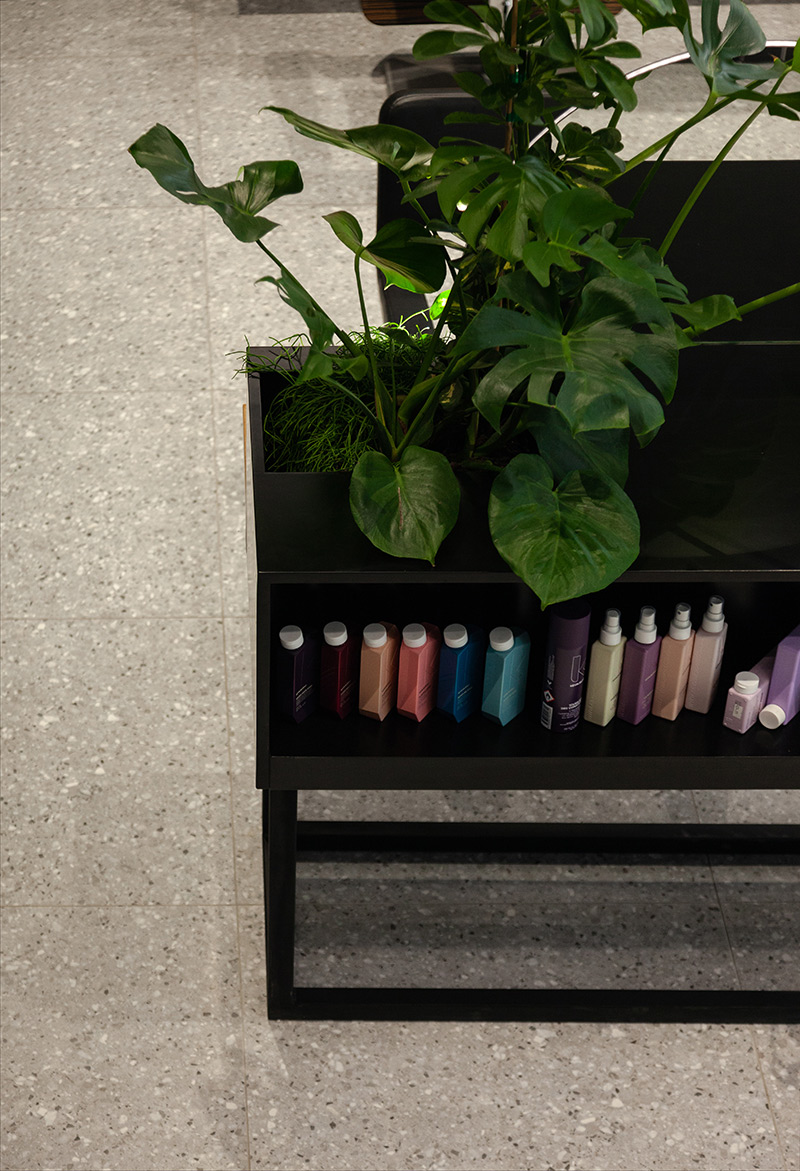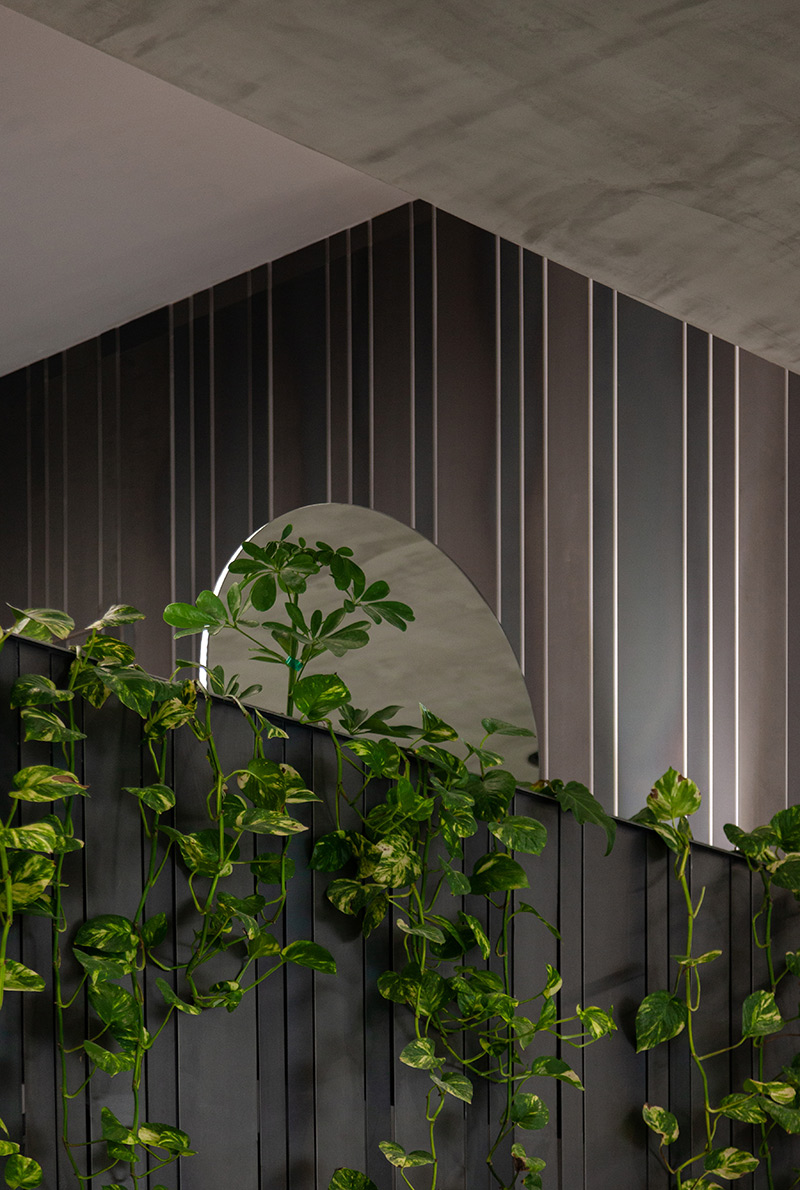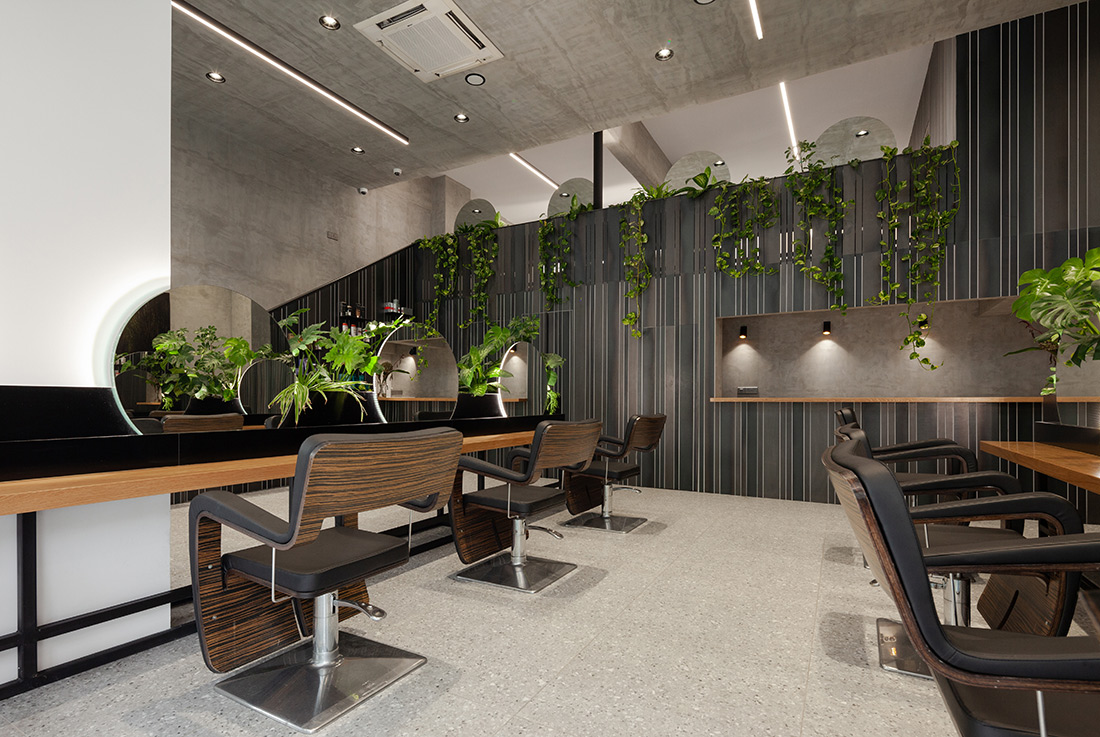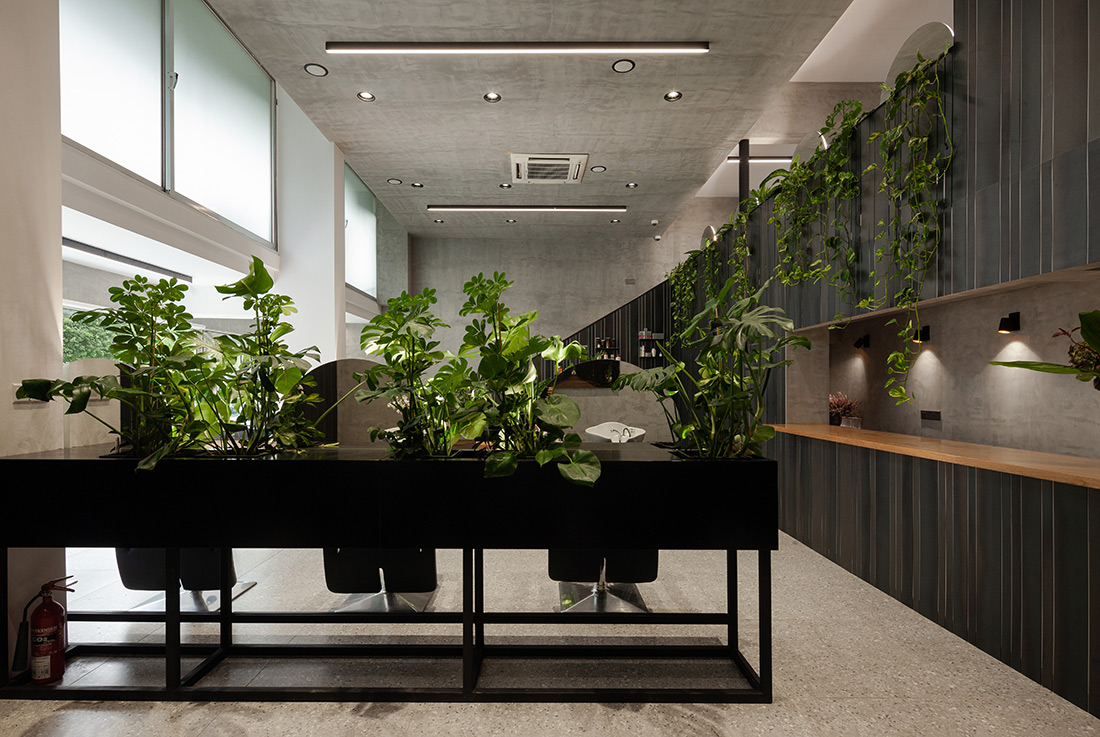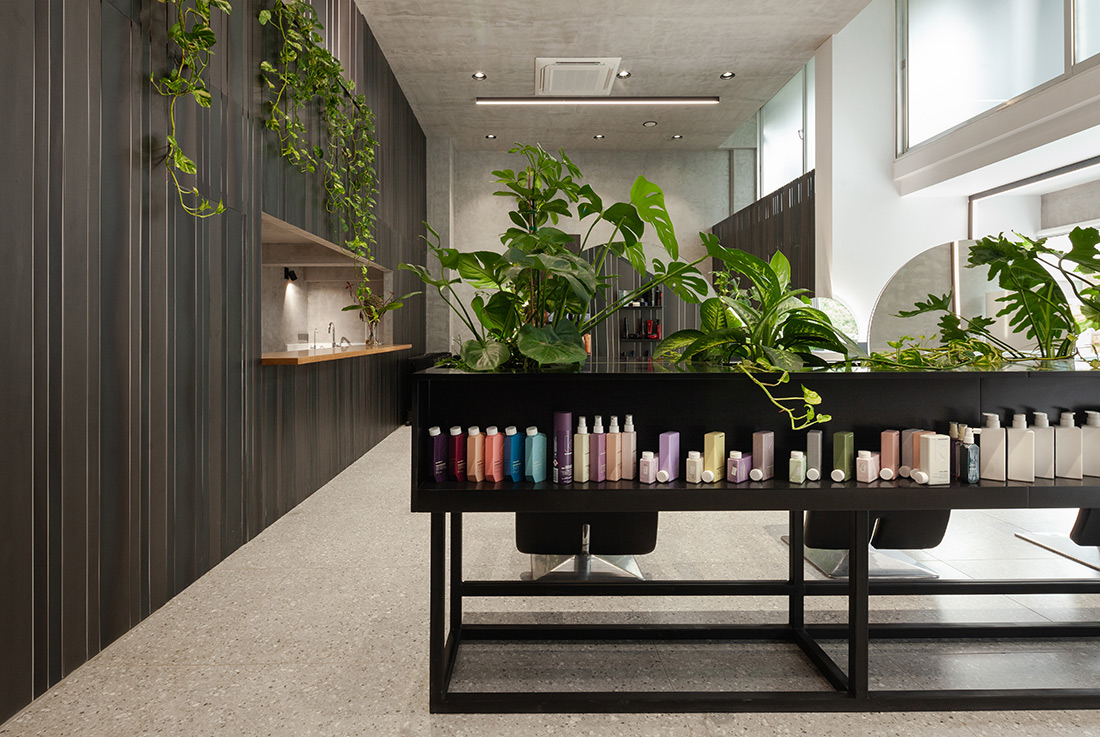 Credits
Interior
EKKY Studio Architects
Client
Kagas Hairdressing Salon
Year of completion
2019
Location
Nicosia, Cyprus
Total area
160 m2
Photos
Creative photo Room
Project Partners
Related posts
Powered by