The new café of the Faculty of Education is a reconstruction of two former classrooms in a historical building from 1930's. Our goal was to accommodate truly diverse needs – informal networking, lively discussions, place to study in between classes, small canteen during lunch hours and space for various evening group meetings – all within one space while dealing with problematic proportions, lighting and acoustics of the space available. We cut out new entrances to the hallway, highlighting the new communal role of the place, divided the interior into sections with different seating arrangements and atmosphere. Central oversized bar has enough room for serving customers during peak hours and the neon sign "Inspire" in the lounge area is our shoutout to the future generations of teachers using the sofas beneath it. Next development phase includes a new exterior staircase connecting the café with adjacent courtyard, further improving the opportunities of the new academic meeting spot.
What makes this project one-of-a-kind?
Main quality lies in the new connection with existing hallways which serve the role of semi- public space and seamless, logical integration to the existing historical building while serving very diverse needs of students and staff of the faculty.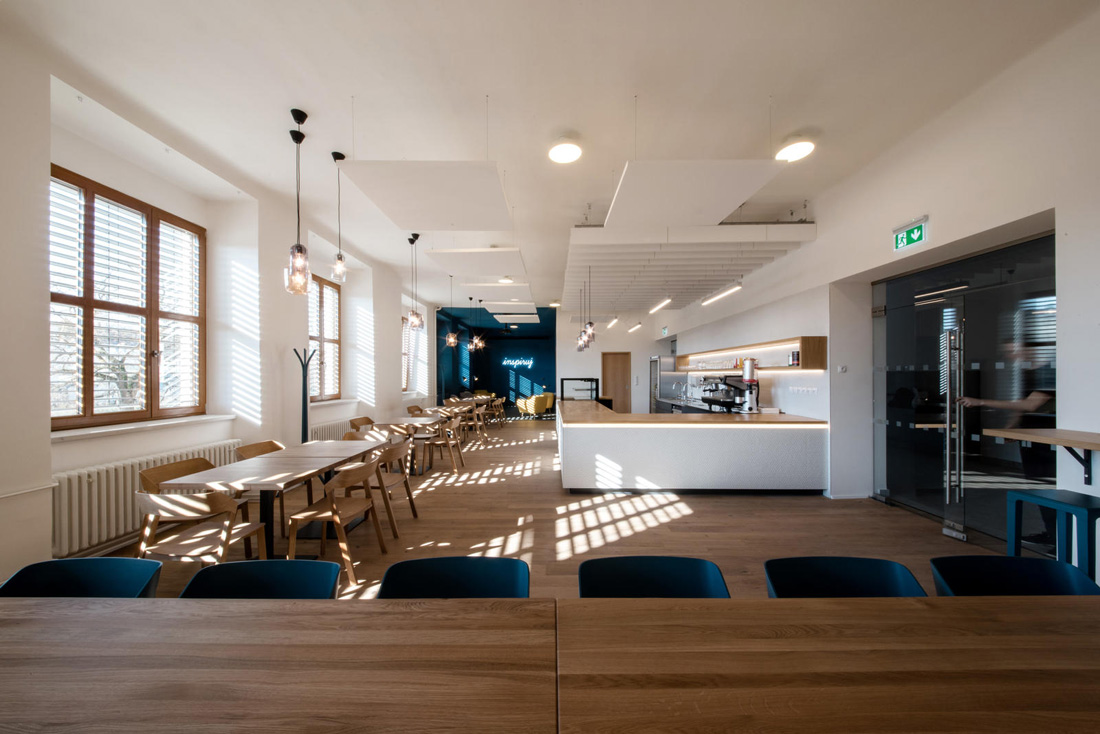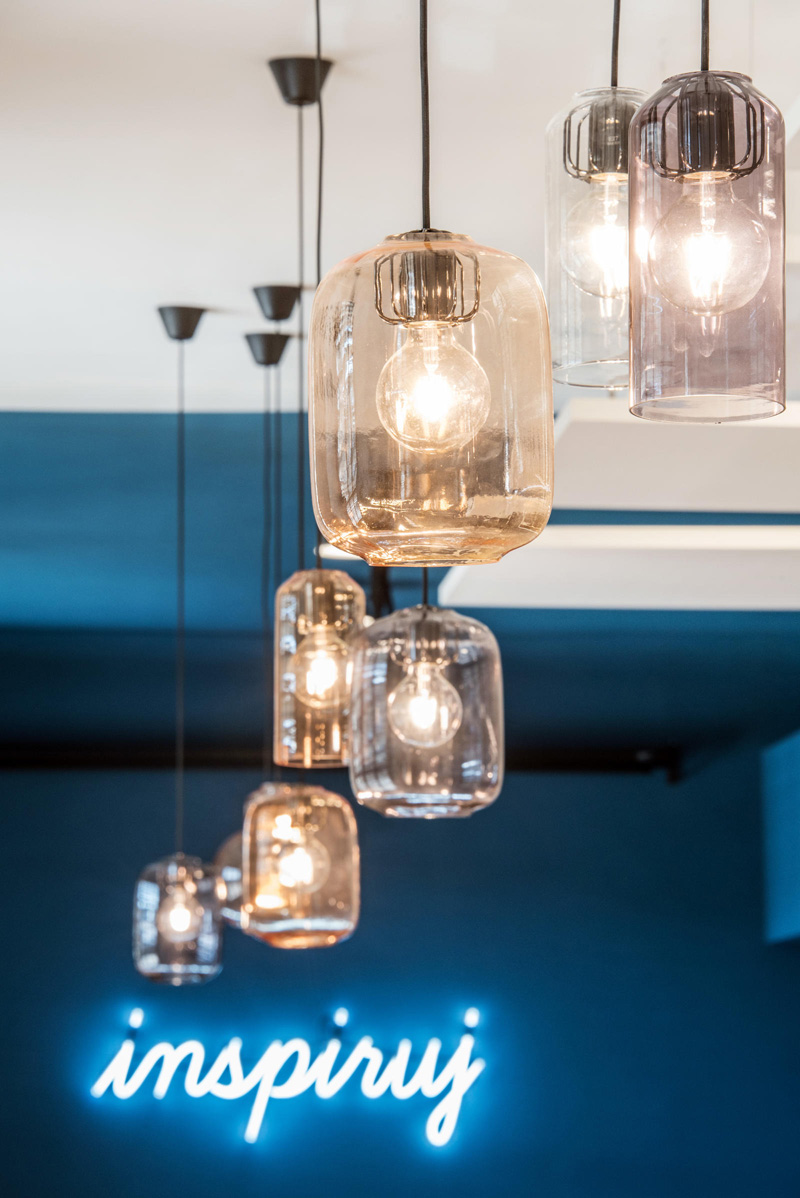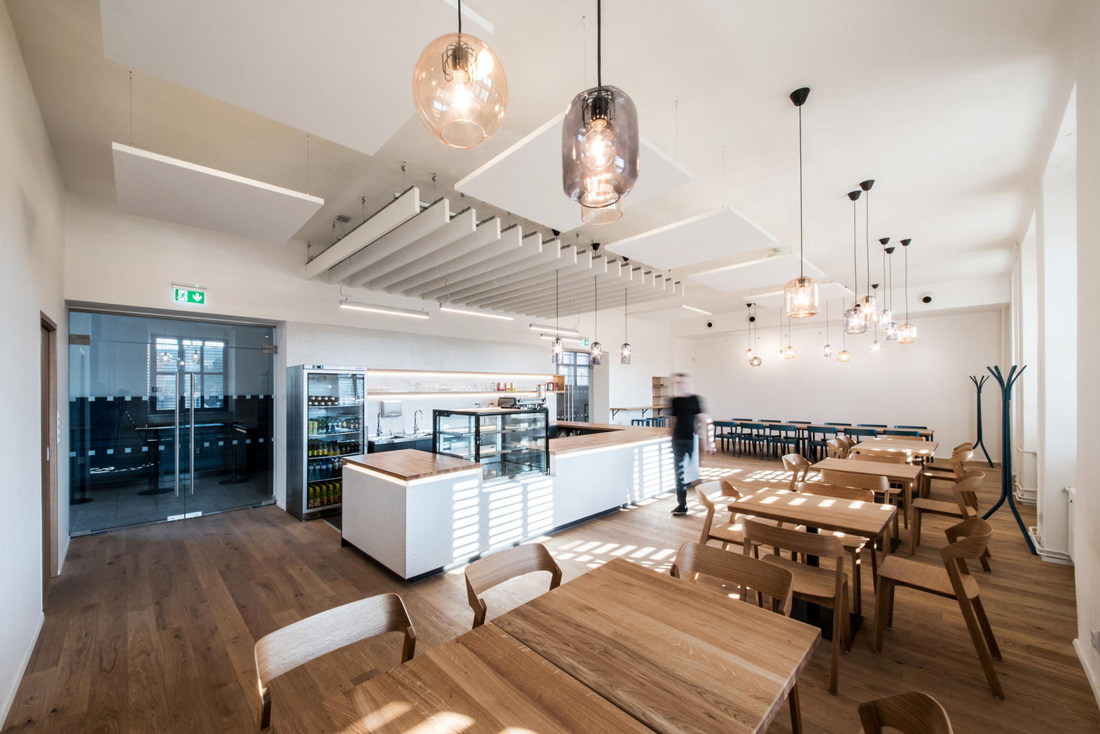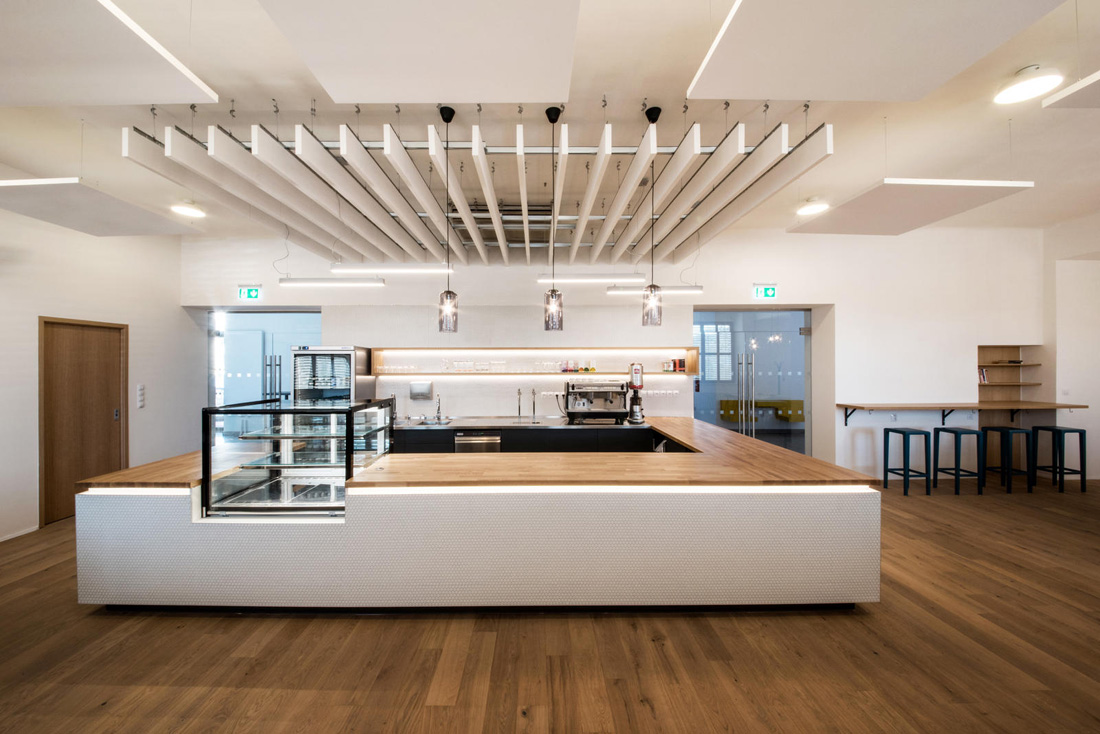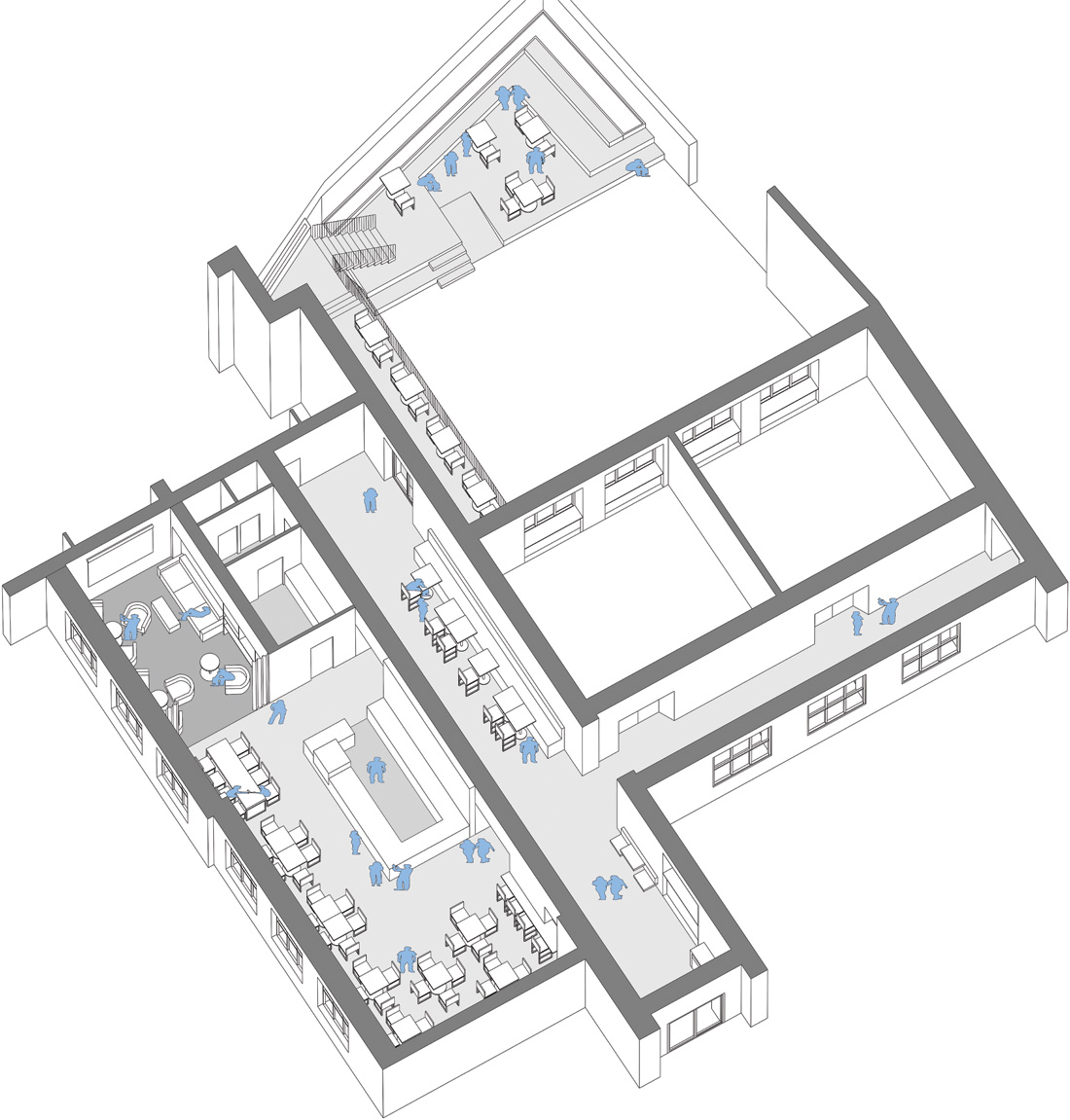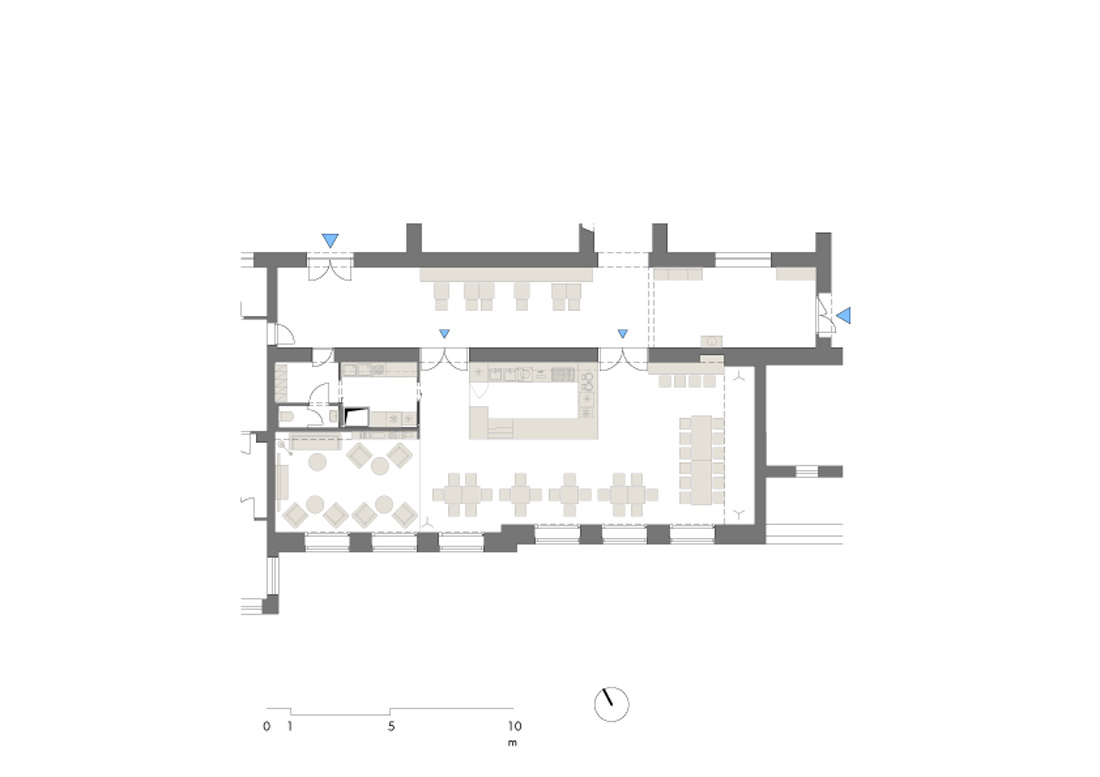 Credits
Interior
ČTYŘSTĚN studio; Karel Kubza, Milan Joja, Nikola Korábová
Client
Masaryk University, Faculty of Education
Year of completion
2019
Location
Brno, Czech Republic
Total area
216 m2
Photos
Pavel Barták
Project Partners
Main contractor
Consistera s.r.o.
Other contractors
Ton a.s.
Related posts
Powered by