Kab'inn is more than a wooden tiny-house, it's a new way of living.
Our Kab'inn Joy has been designed to be an escape from the hustle and bustle of the city, from daily obligations and sollicitations, to be a home where you feel good, relaxed, able to disconnect to reconnect to what really matters: you, your beloved ones, the nature around you.
Designed following the Japanese Ma tradition, it is a crafted minimalist piece of spruce wood, made out of natural materials to suit into its environment with a limited footprint. As a modern and mobile tiny-home for life, it promotes ecological habits: large window openings to enjoy natural light, heating with efficient wood stove, composting toilets, possibility of growing a vegetables garden on the roof.
Kab\'inn tiny homes are predefined models delivered across Europe, customizable to fit every need and every dream.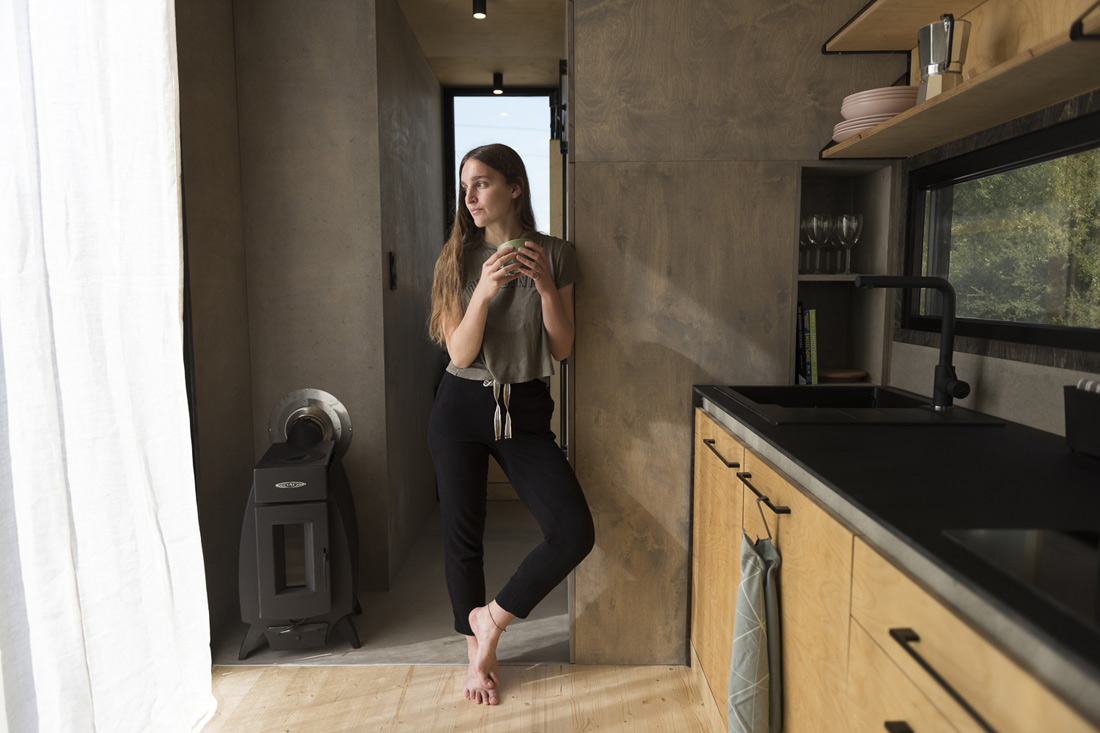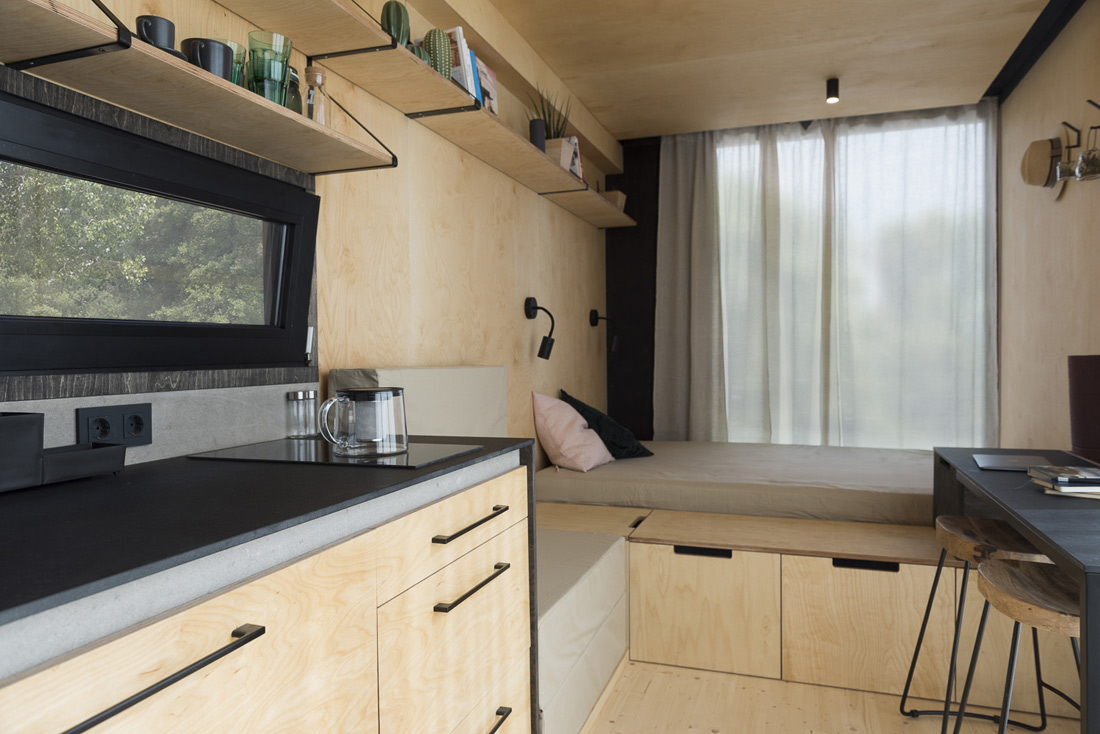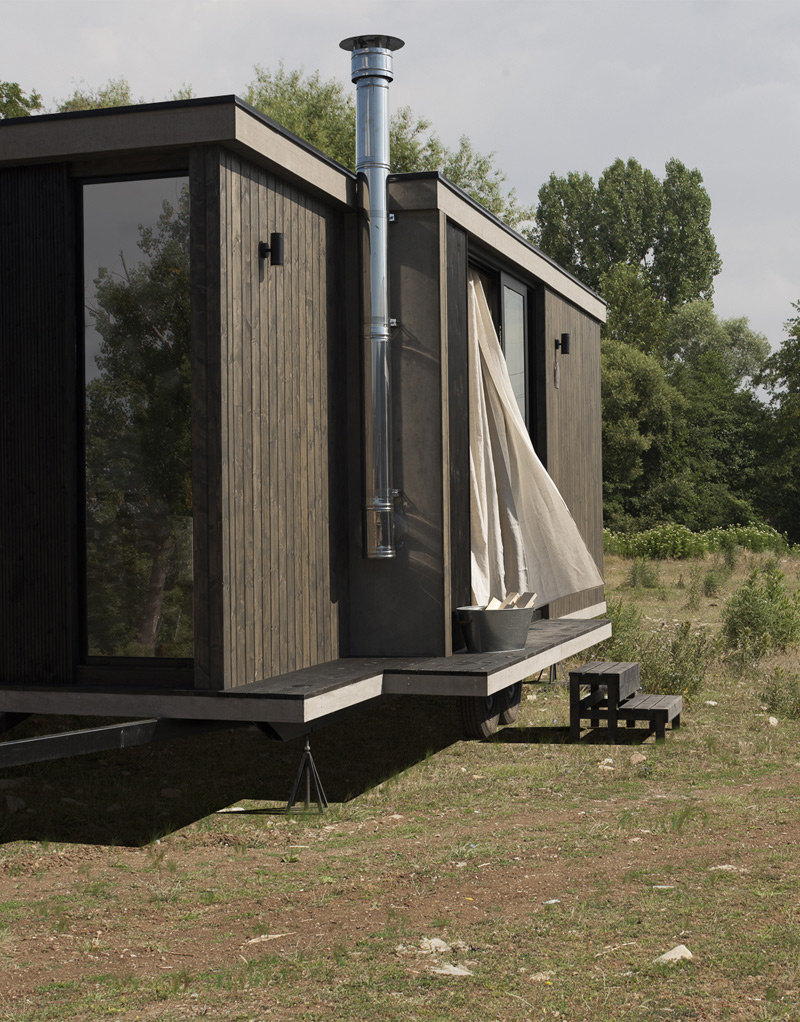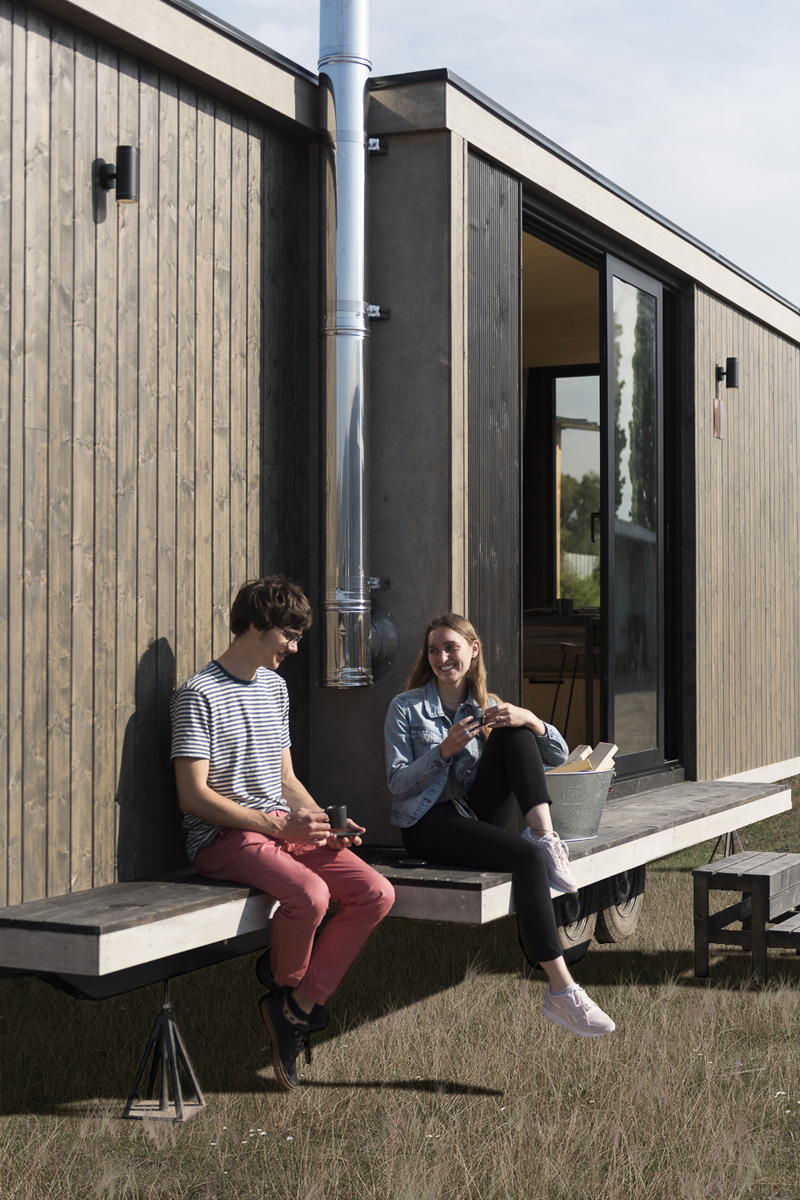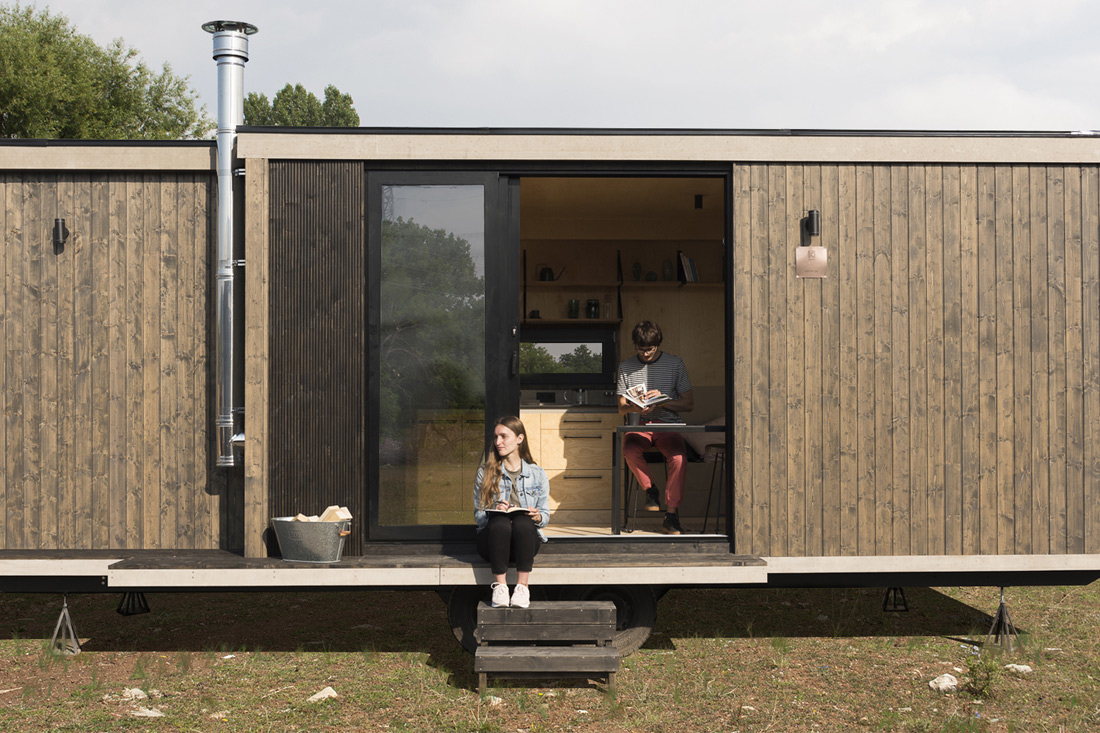 Credits
Autors
Jonathan Guennoc, Stéphanie Pretlot, Hristina Hristova
Client
Kab'inn
Location
Sofia, Bulgaria
Year of completion
2020
Total area
19,5 m2
Project Partners
Koleliba Ltd., Hristina Hristova
Related posts
Powered by