A house is a message and a place where one can find help. The smell, the atmosphere and the hubbub of the school will stay with us even after decades, because it is "our place", as Attila Turi likes to say. Built with 16 classrooms and a gymnasium, the elementary school is constructed around a closed courtyard, on a semicircular suburban plot. Enclosed by the four wings and accessible through passageways that open where the wings connect, the plan of the patio is similar to that of monastery courtyards. It acts as a gravity well for the school's social life, organizing the community and helping students get immersed, while also providing a scene for private situations. The guiding principle of mass and space management was the appropriate handling of the structure's dynamism, to achieve the harmony of opening and closing masses and forms. The primary and secondary masses of the building are composed of units of different sizes, while the undulating roofs seek to strike a balance with the cacophony of its constructed environment.
Spanning nearly 80 metres, the plasered facade is divided into smaller units in the scale and rhythm of the surrounding condominiums. Its design is characterized by a creative disarray that reflects a picturesque logic, playfully disrupting the tight construction. The prominent main entrance and the central lobby set the tone for those who enter the building. Following the traditional layout, the classrooms are located in a row along a central corridor and its side corridors. In addition to ensuring economic feasibility and user comfort, the interior design focuses on an inspirational and liberating space structure instead of stressing the importance of intellectual gravity. The system of corridors that connects the lobby and the gym creates a balance between individual and community spaces, being suitable both for group activities and private moments, according to the needs of adolescents.
The architectural design of the patio is richer than that of the exterior surfaces. This is a world of its own; a scene where the truly important events unfold; where the goal was to have a space that integrates a variety of places and a cosy atmosphere. The differences in level resulting from the terrain are bridged by staircase, used as a grandstand for school gatherings or cultural events, when the courtyard is temporarily turned into public space.
The two-story courtyard, the rhythmically paced corridors and the richness of detail convey a single message: this is your space; this is your school. The school provides space not only for educational activities, but also for the cultural life of the local residents. The stillness of the courtyard is responsible for its particular atmosphere. Although it exists even without its beneficiaries, the students, its true purpose is to help them understand the spirit of freedom and realize that the world is full of possibilities. Emptiness tends to be mistaken for nothing, while in fact it is a fountain-head of endless opportunity.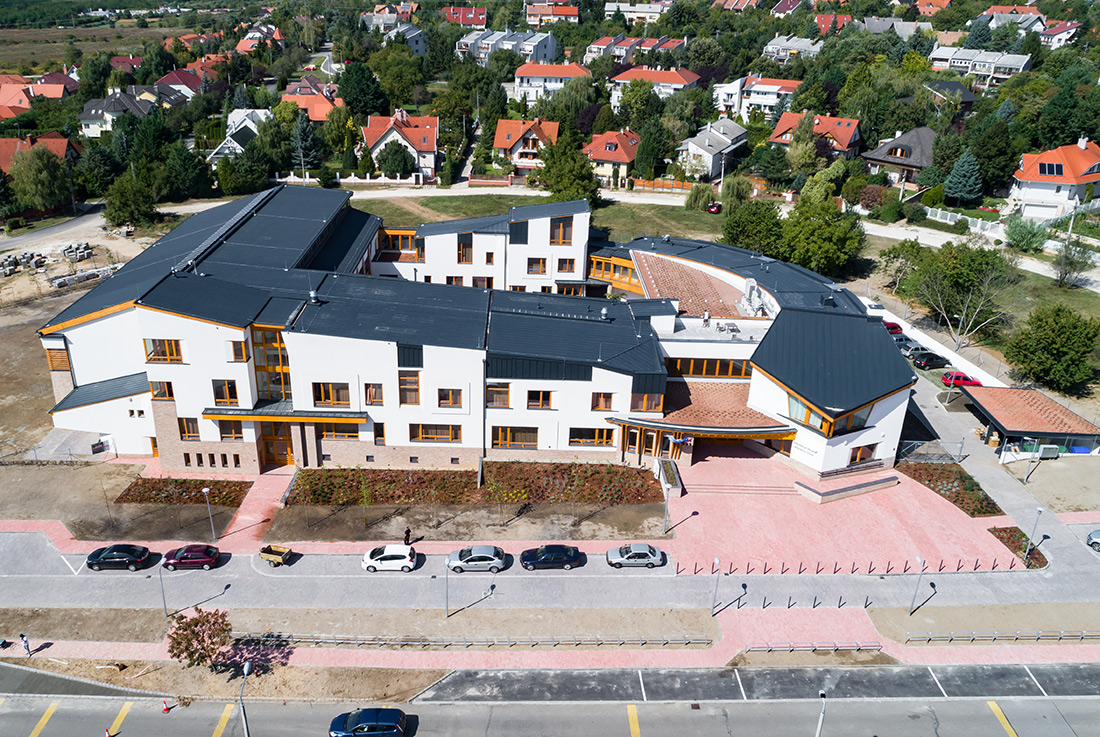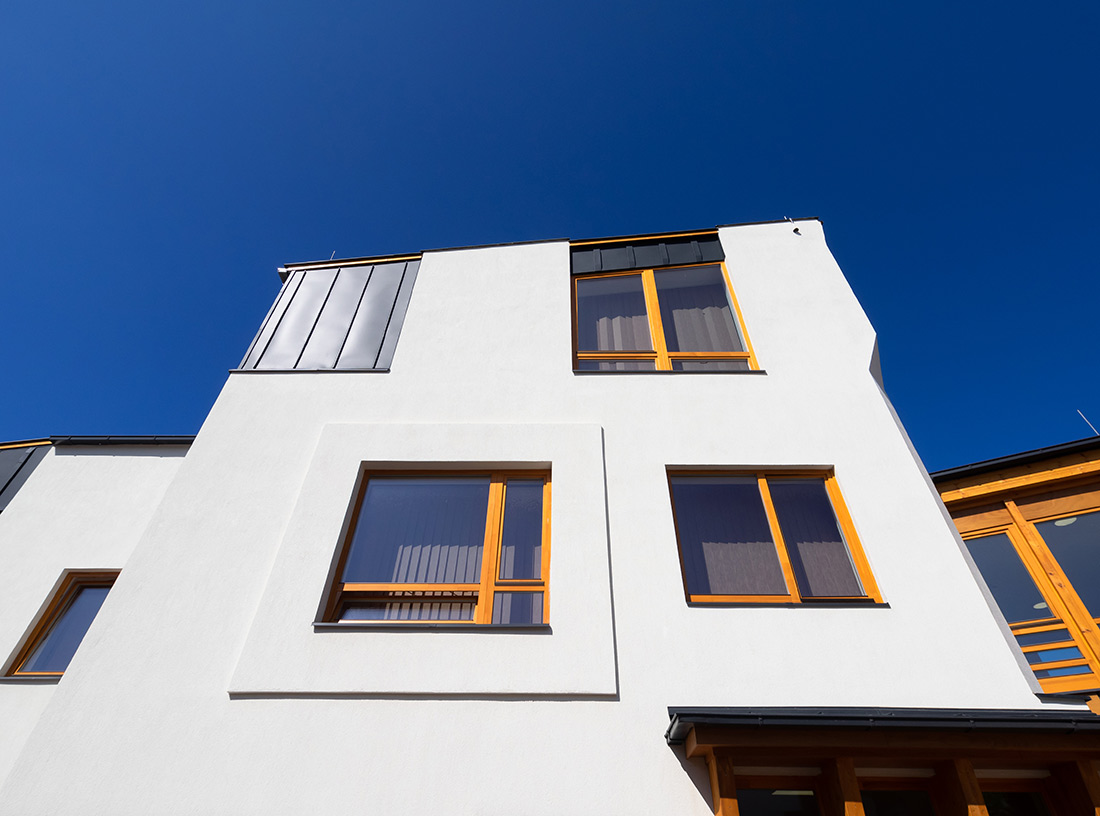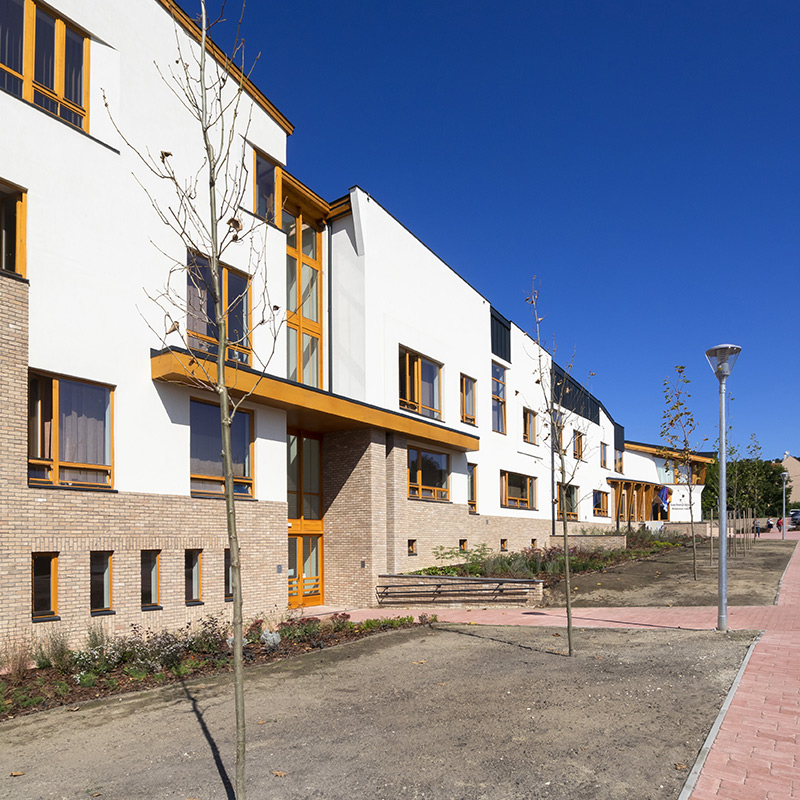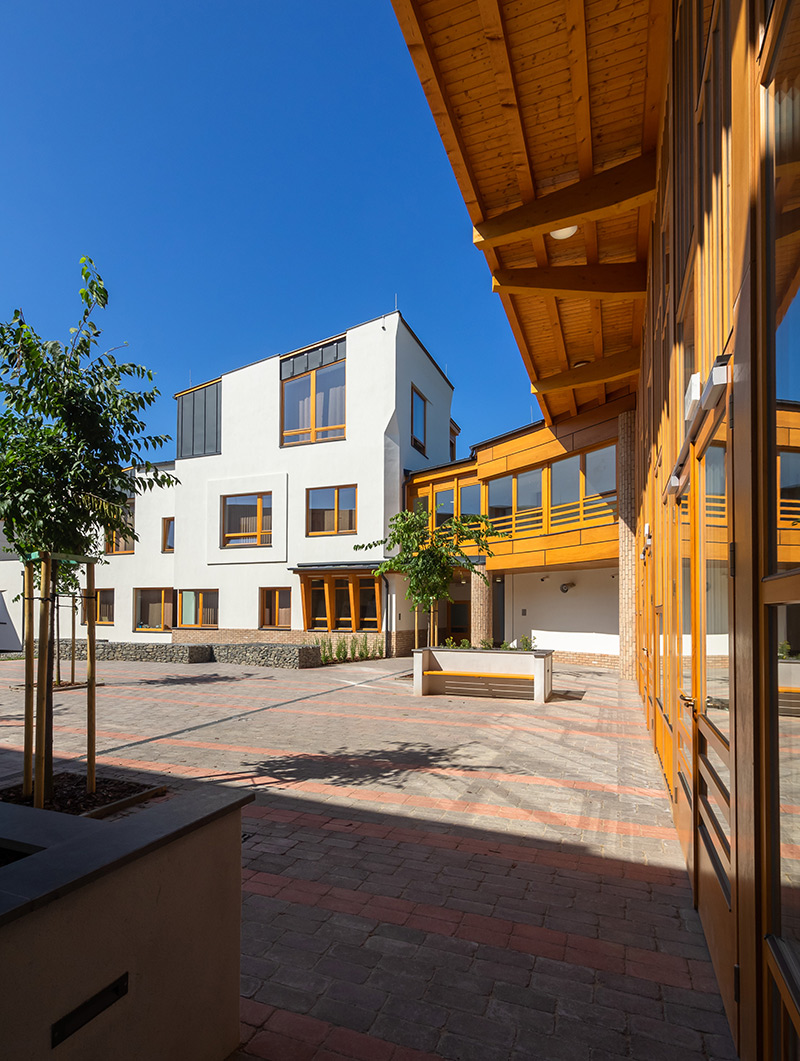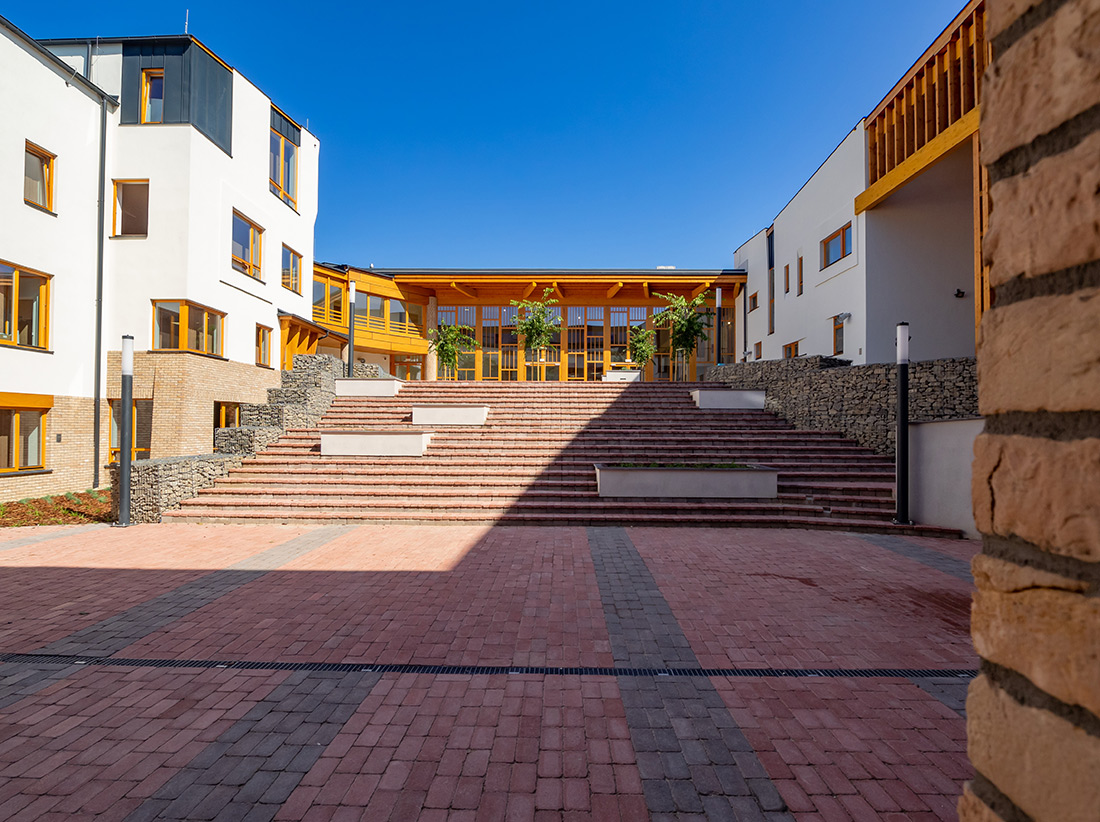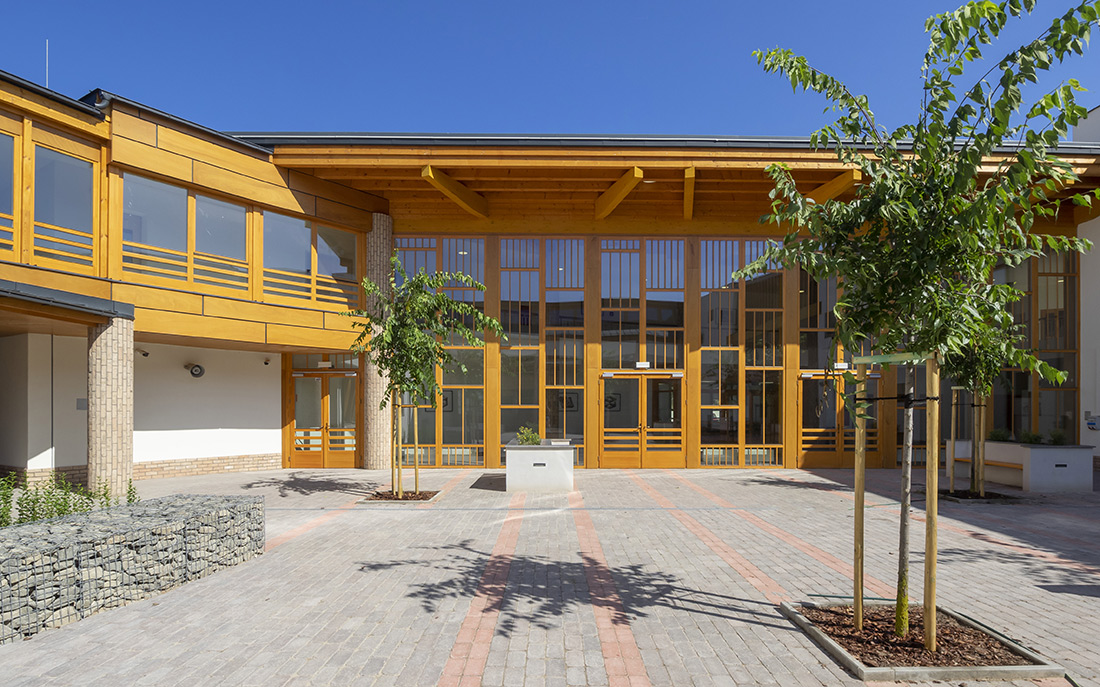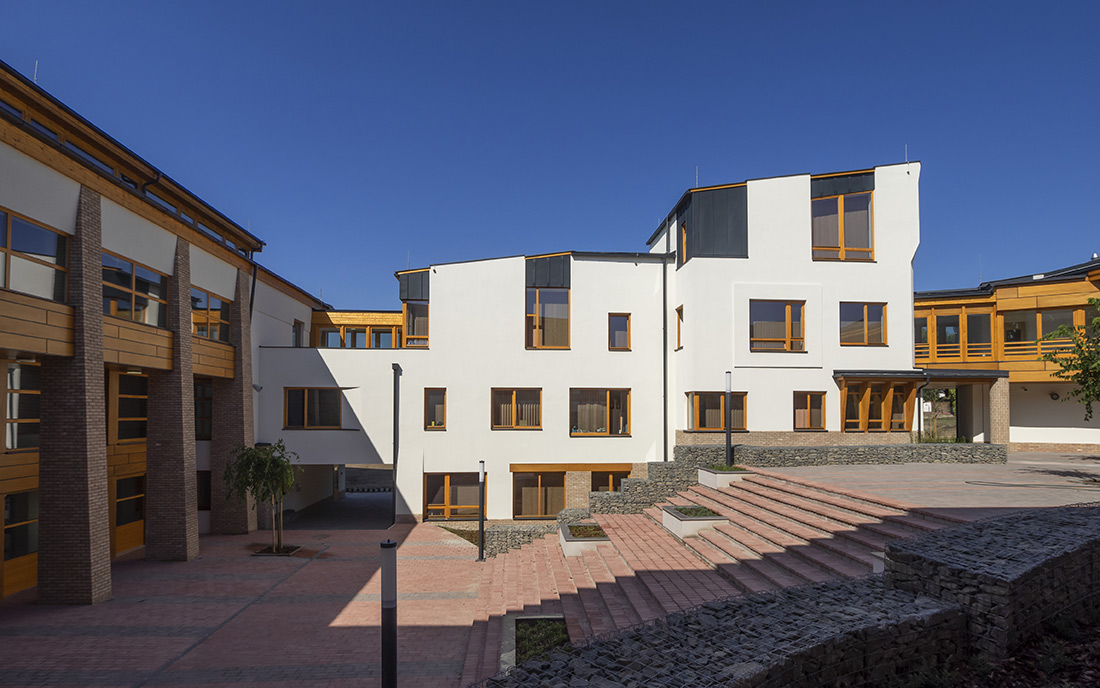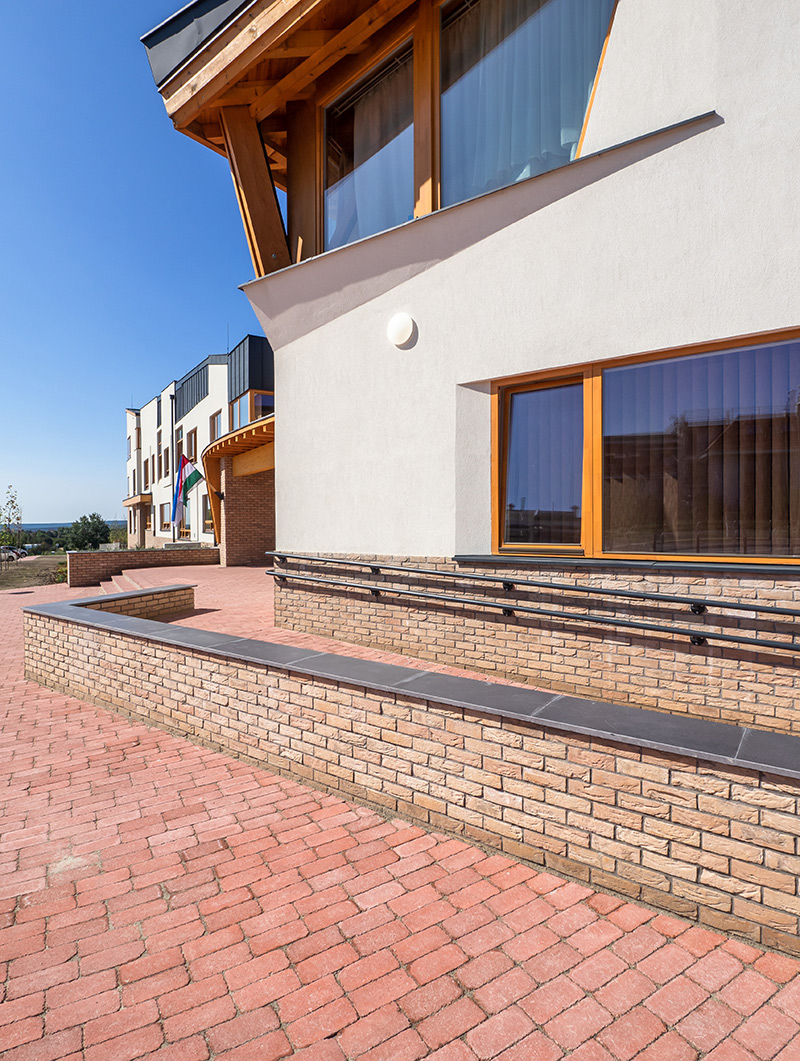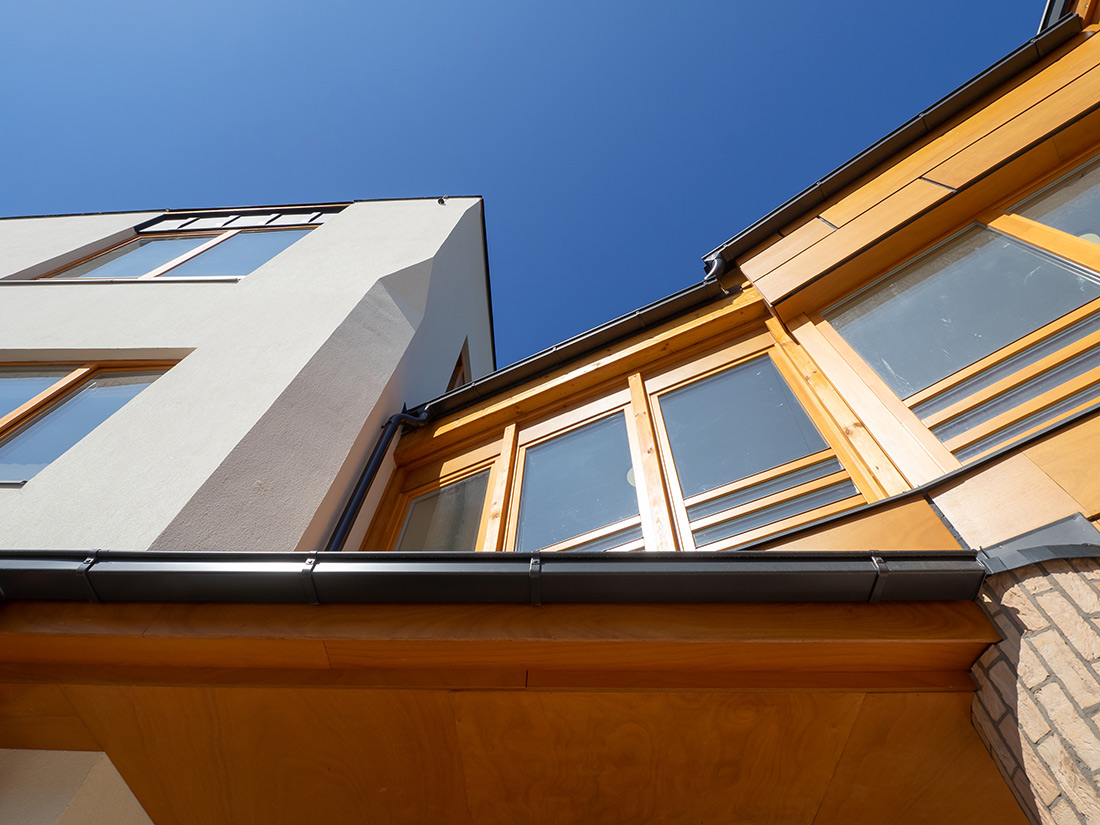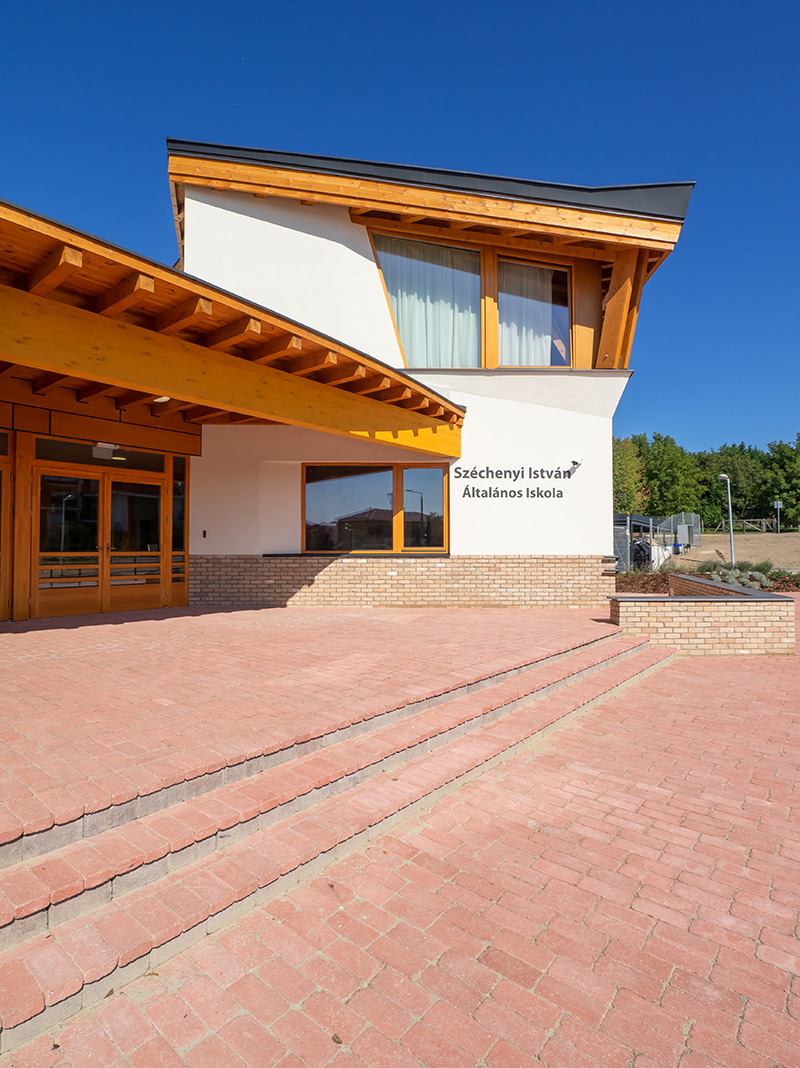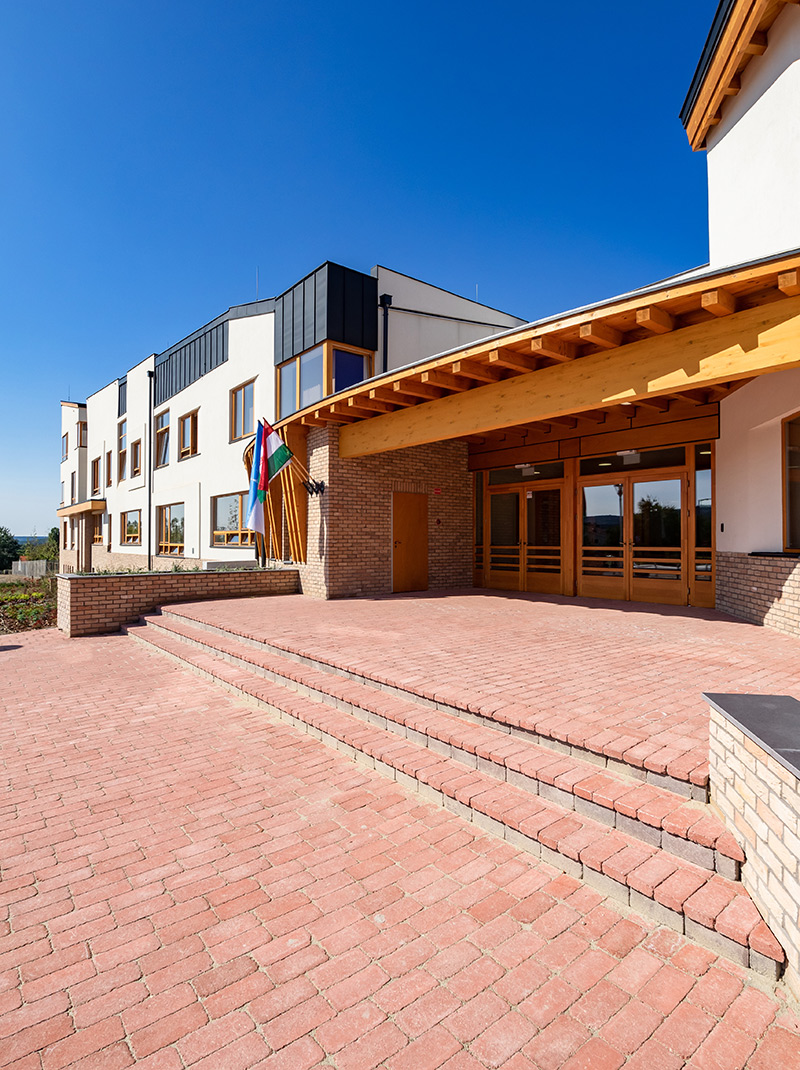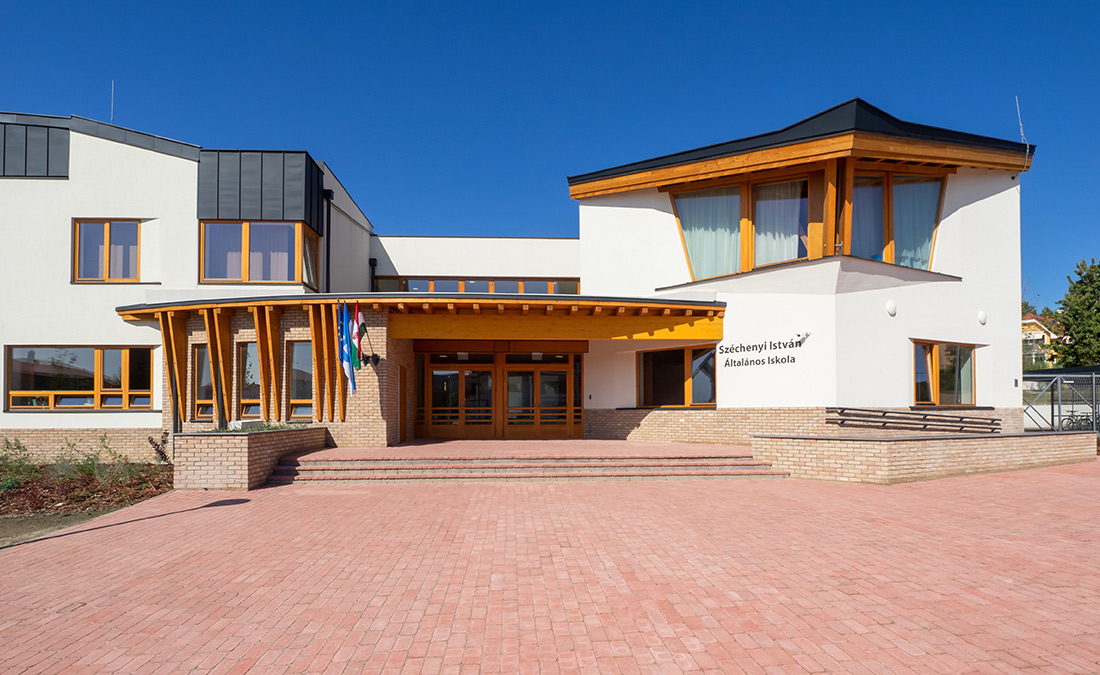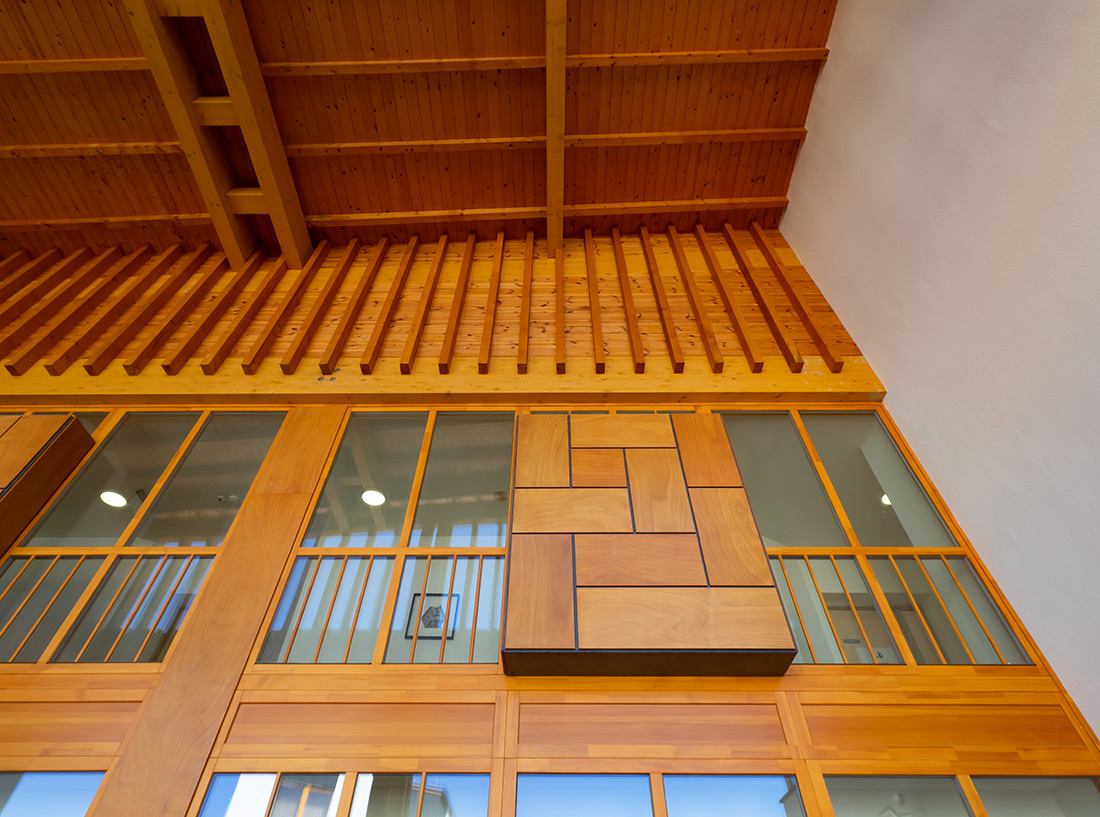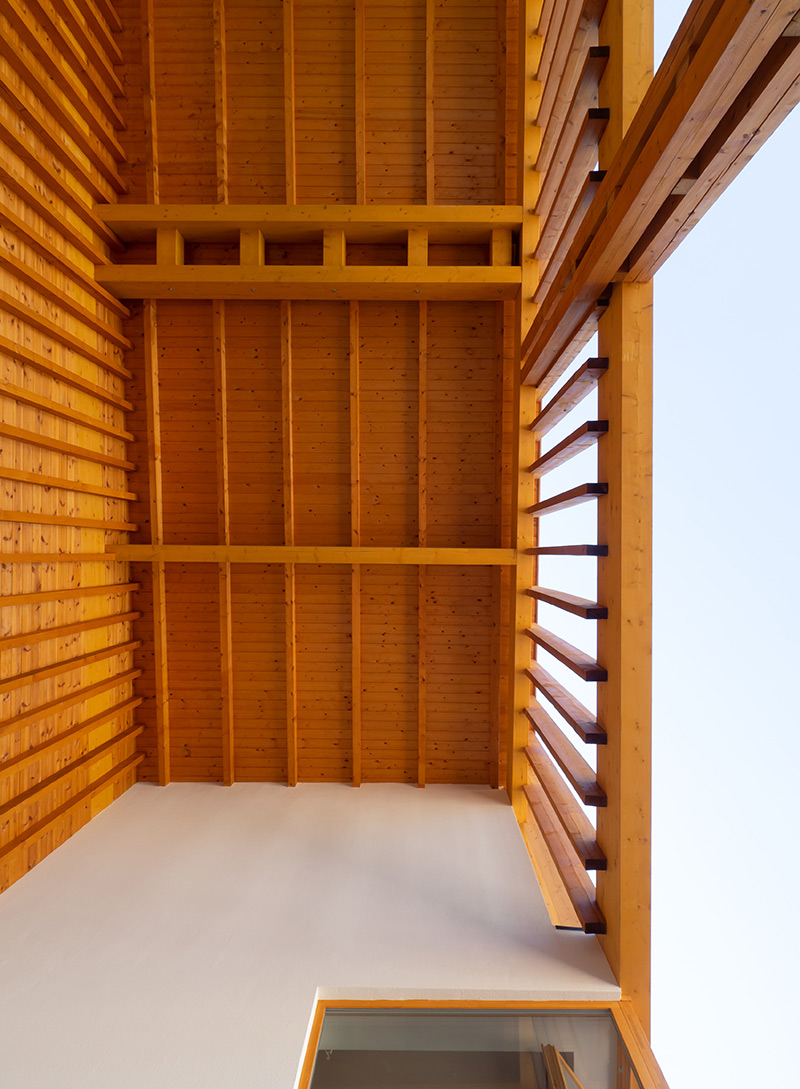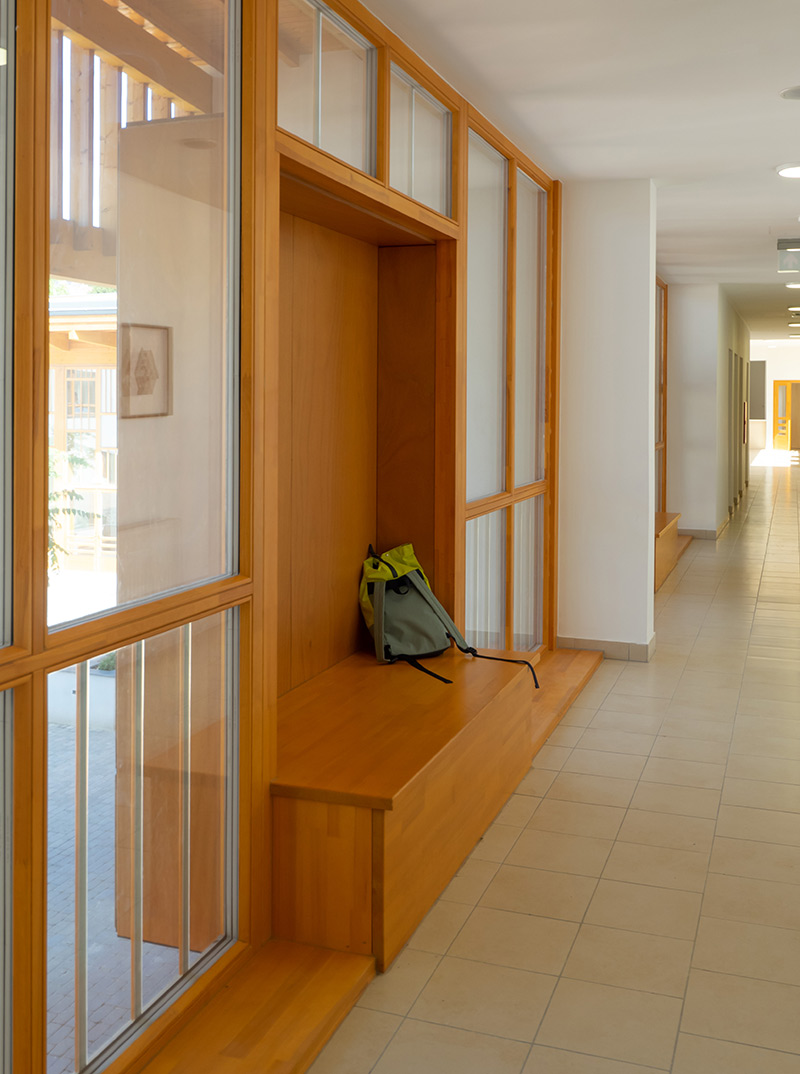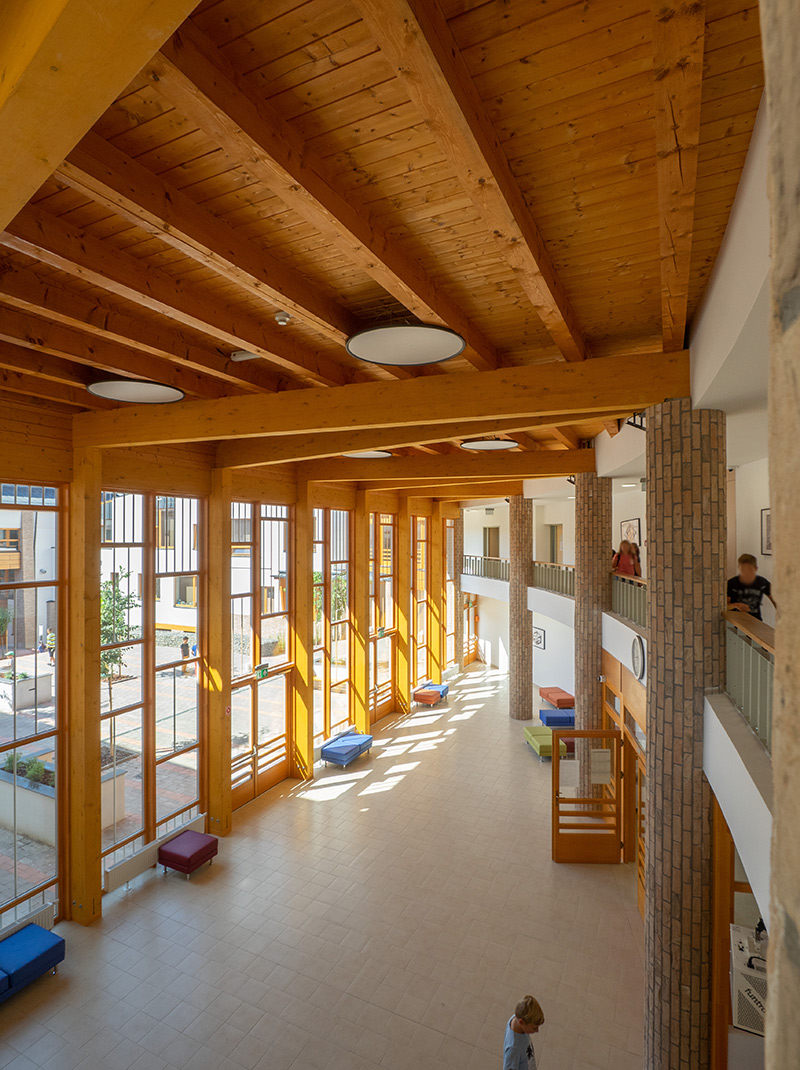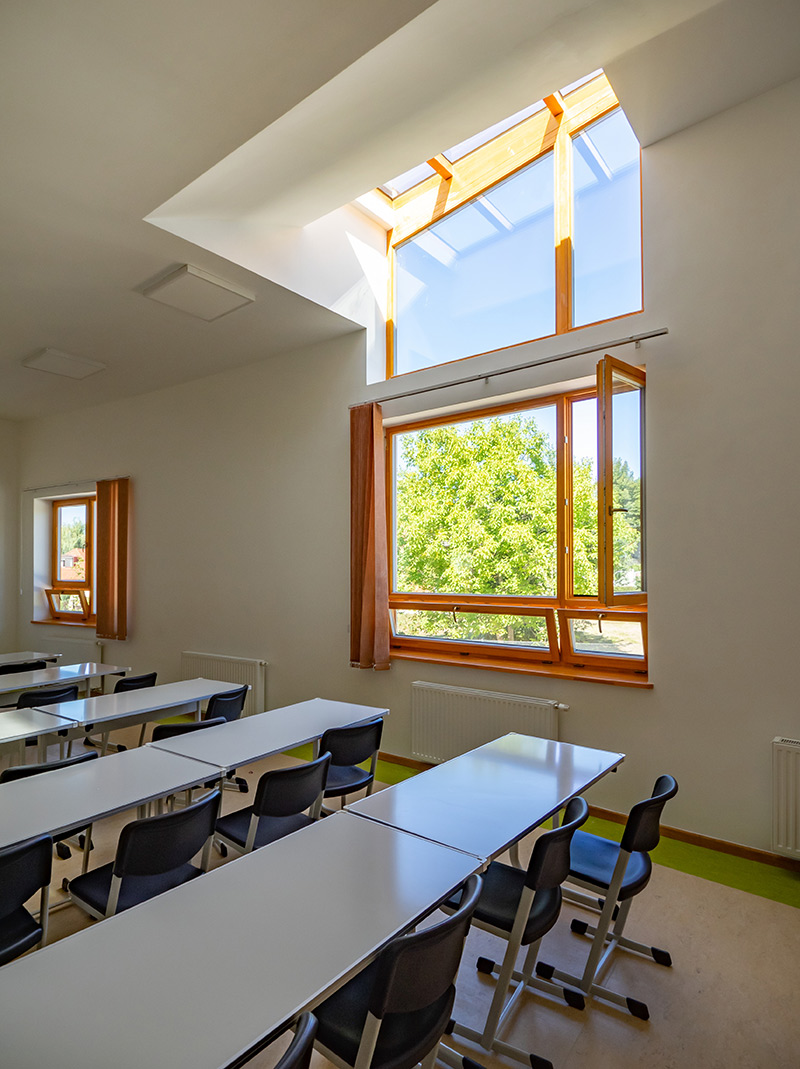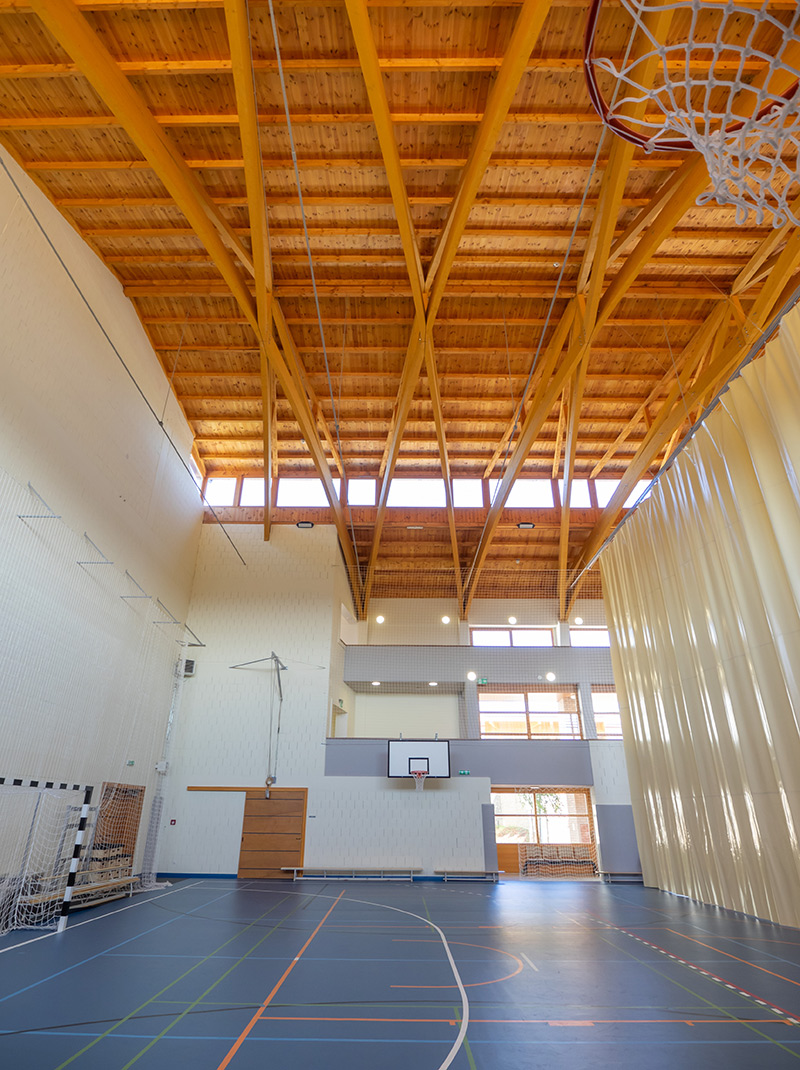 Credits
Architecture
Attila TURI
Year of completion
2019
Location
Budakeszi, Hungary
Photos
György DÉNES
Project Partners
Gergő Turi, Davor Robitschko, Tibor Bárdi, László Pongor, Zoltán Gróza, Attila Kreitzer, Gábor Finta, Lajos Horváth, Mónika Buella, Attila Takács
Related posts
Powered by