The solution is generated by the answers provided by more simultaneous requirements related to the location in context, functionality and space efficiency, as well as the search for an optimal structure and appropriate construction technology. The materiality and visual dialogue is established between the viewer and the object. This resulted in some components of the set: an infrastructure for accessing, adapted to the ground; a nuanced joint with the earth; the elevated pedestrian ring; spaces wrapped under the stands, rigorosly ranked and differentiated for various categories of users; an arena that makes the transition from circularity of the envelope to the pitch squareness; a colossal crown of arches covers the stands and supports all the required equipment.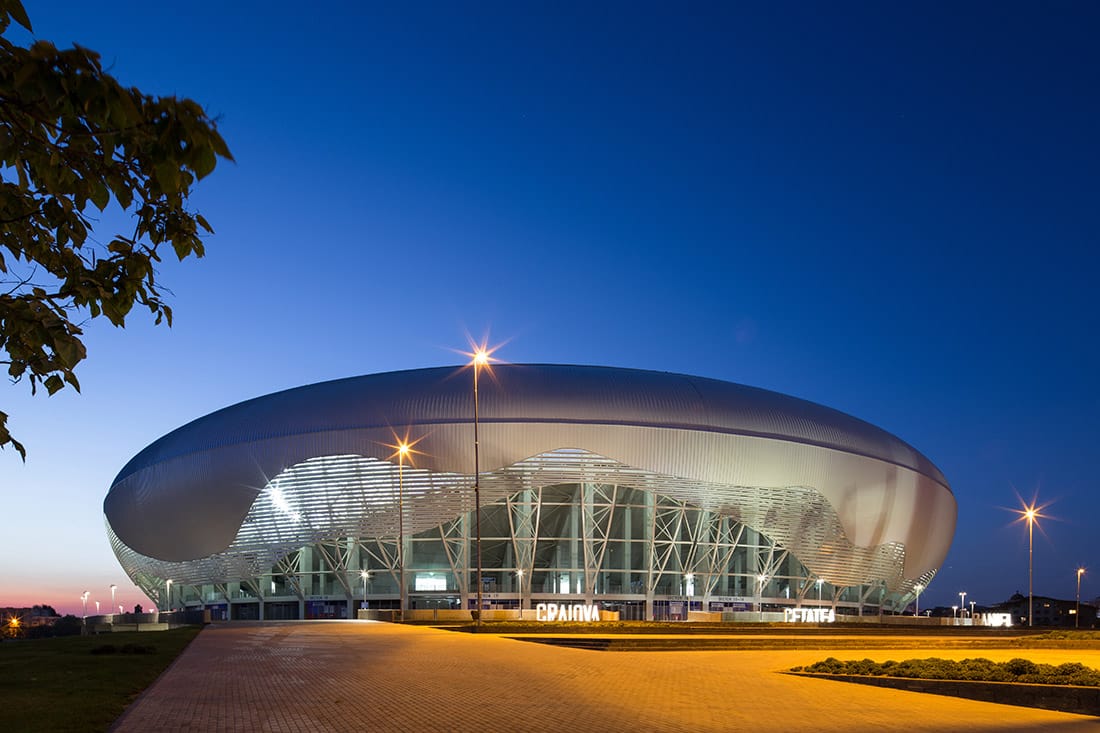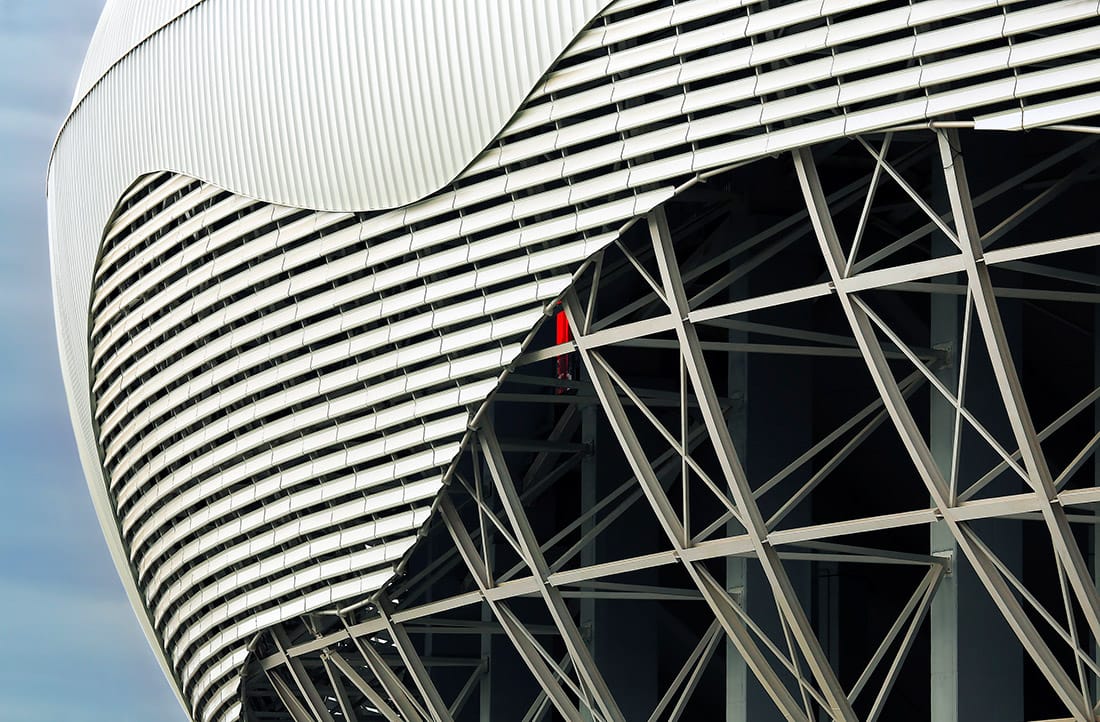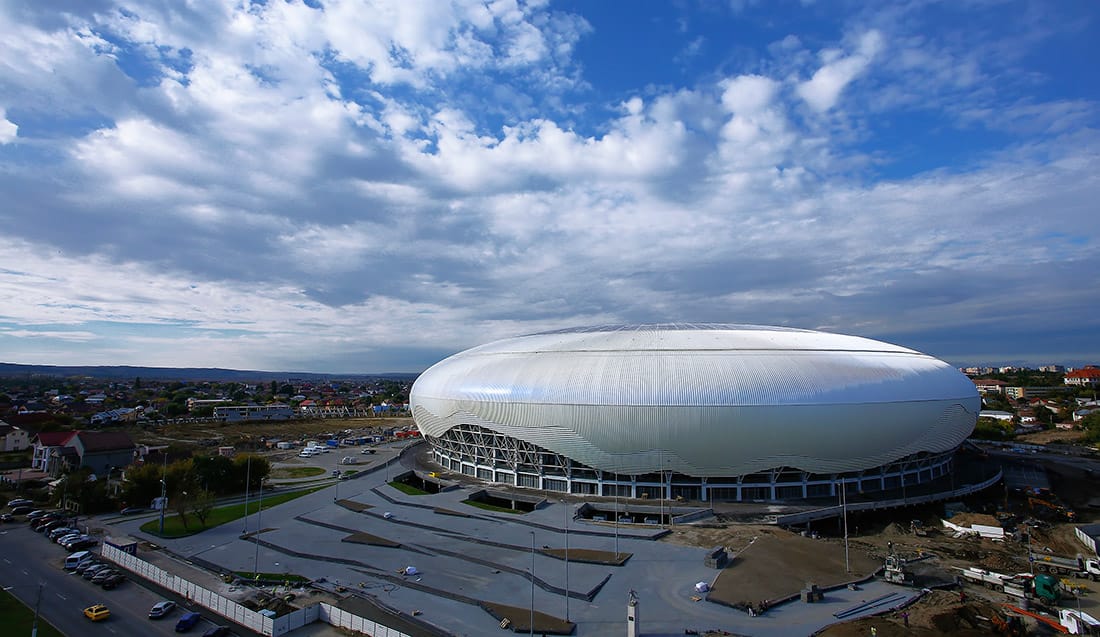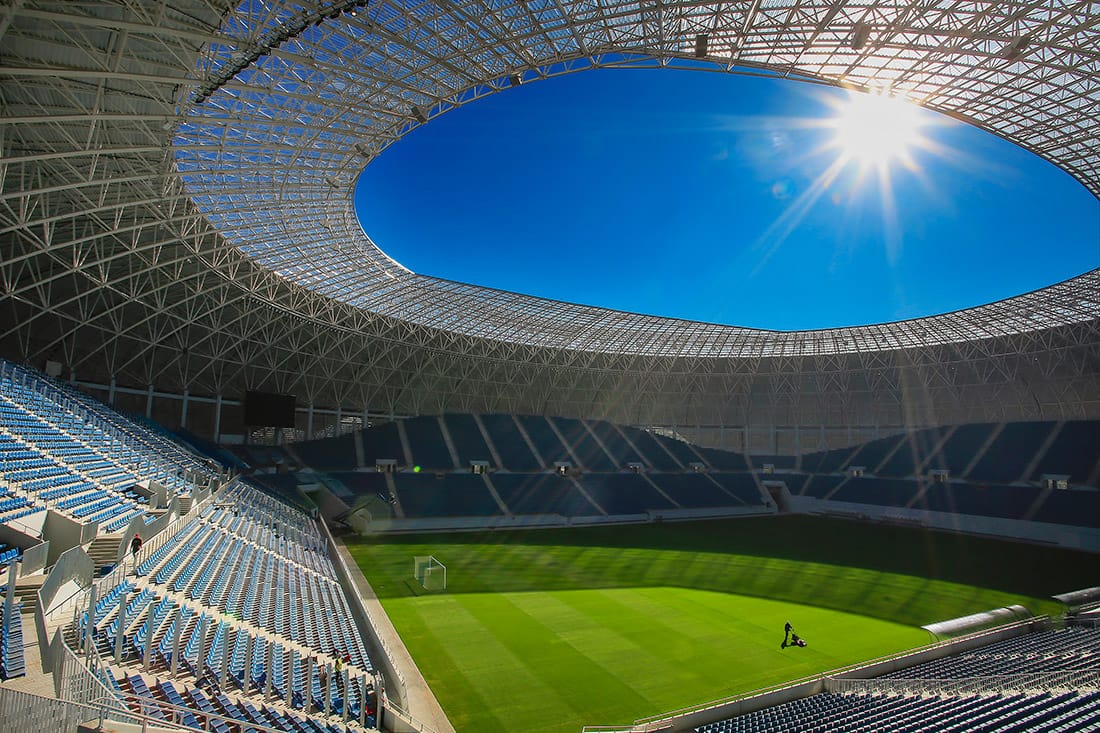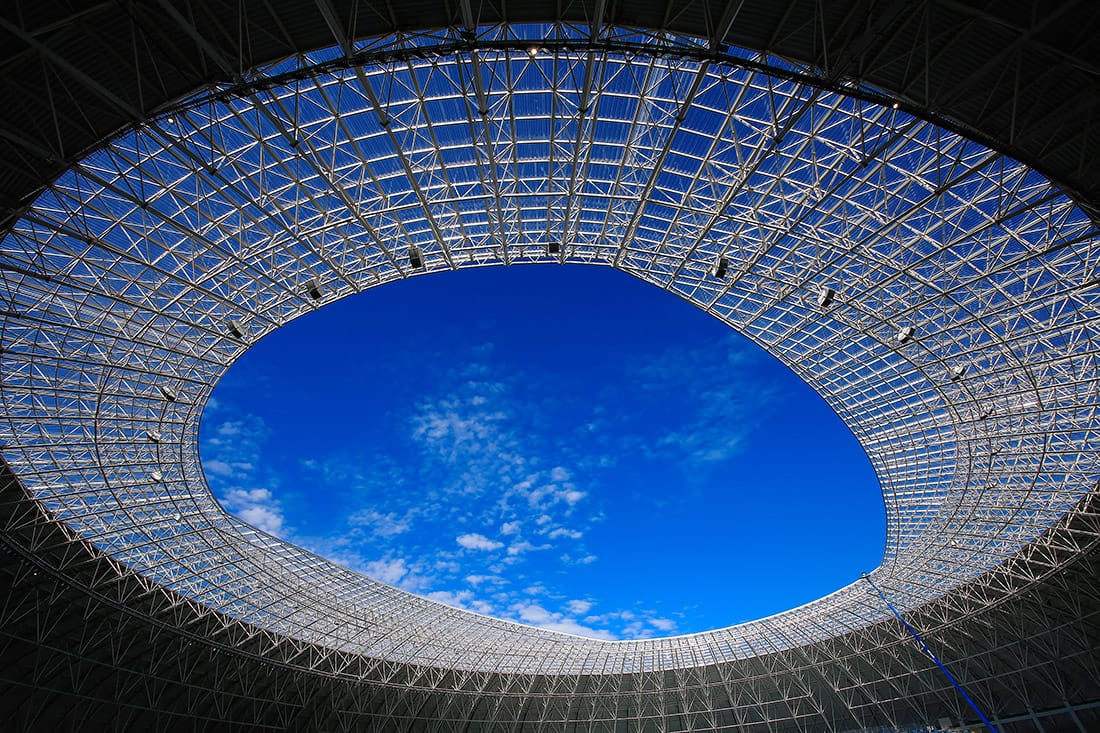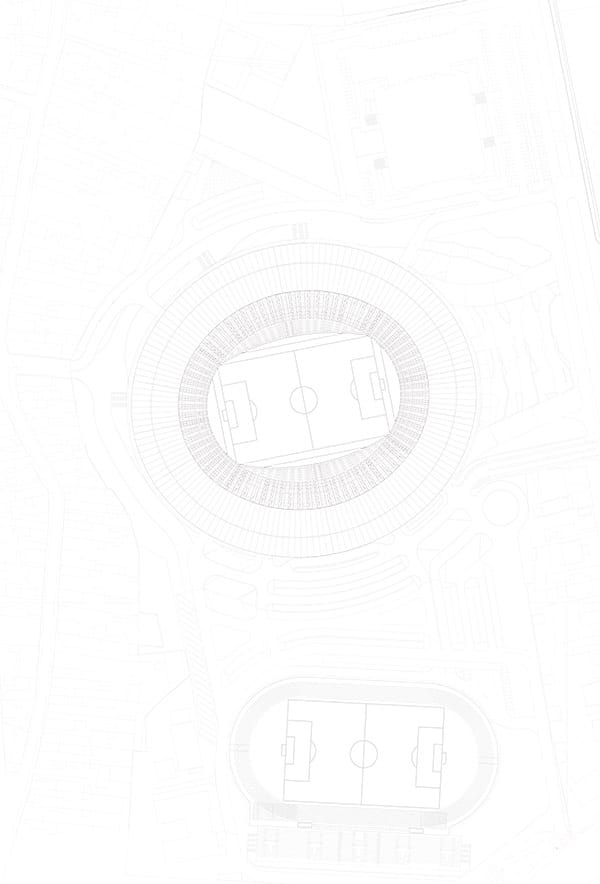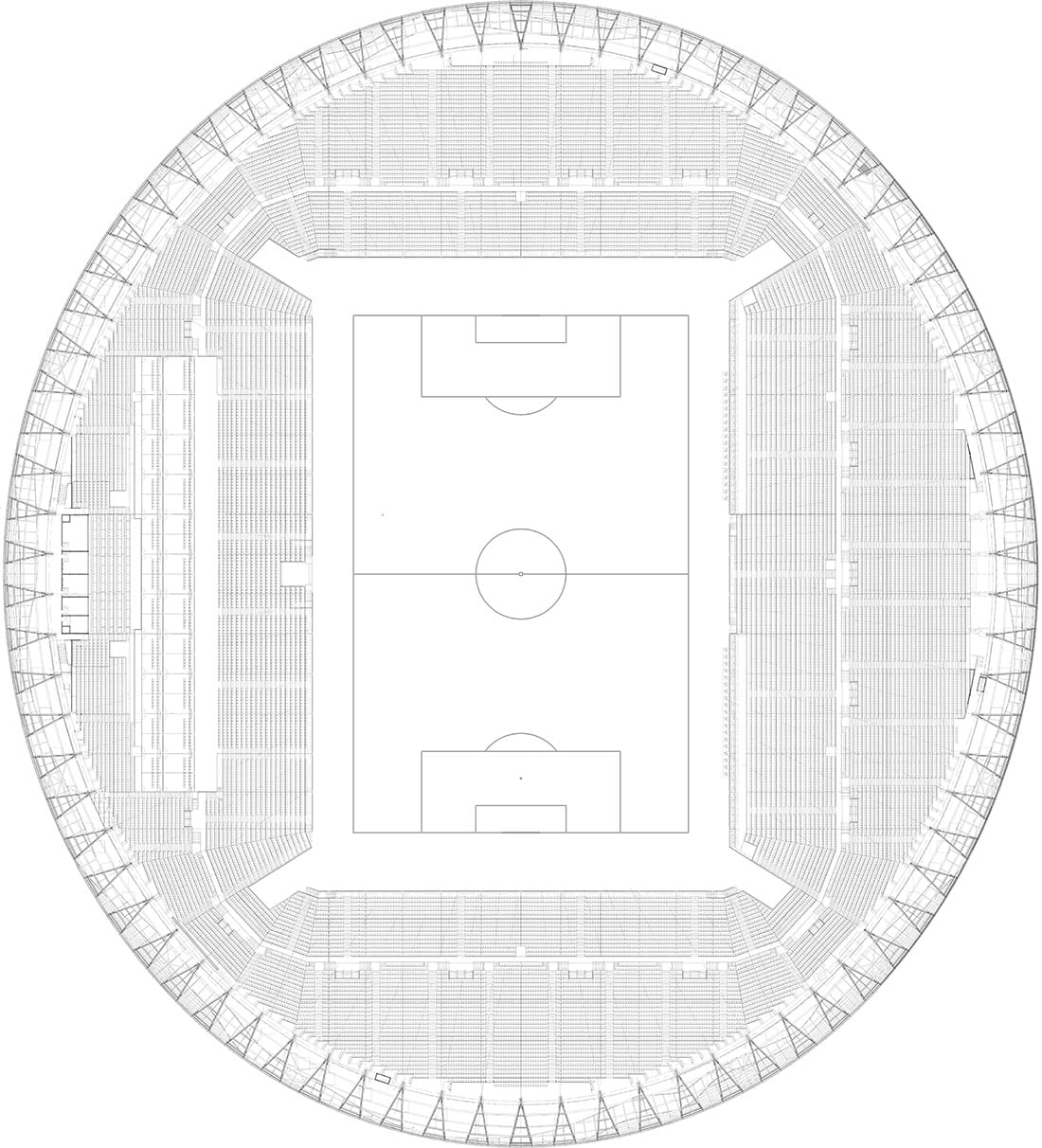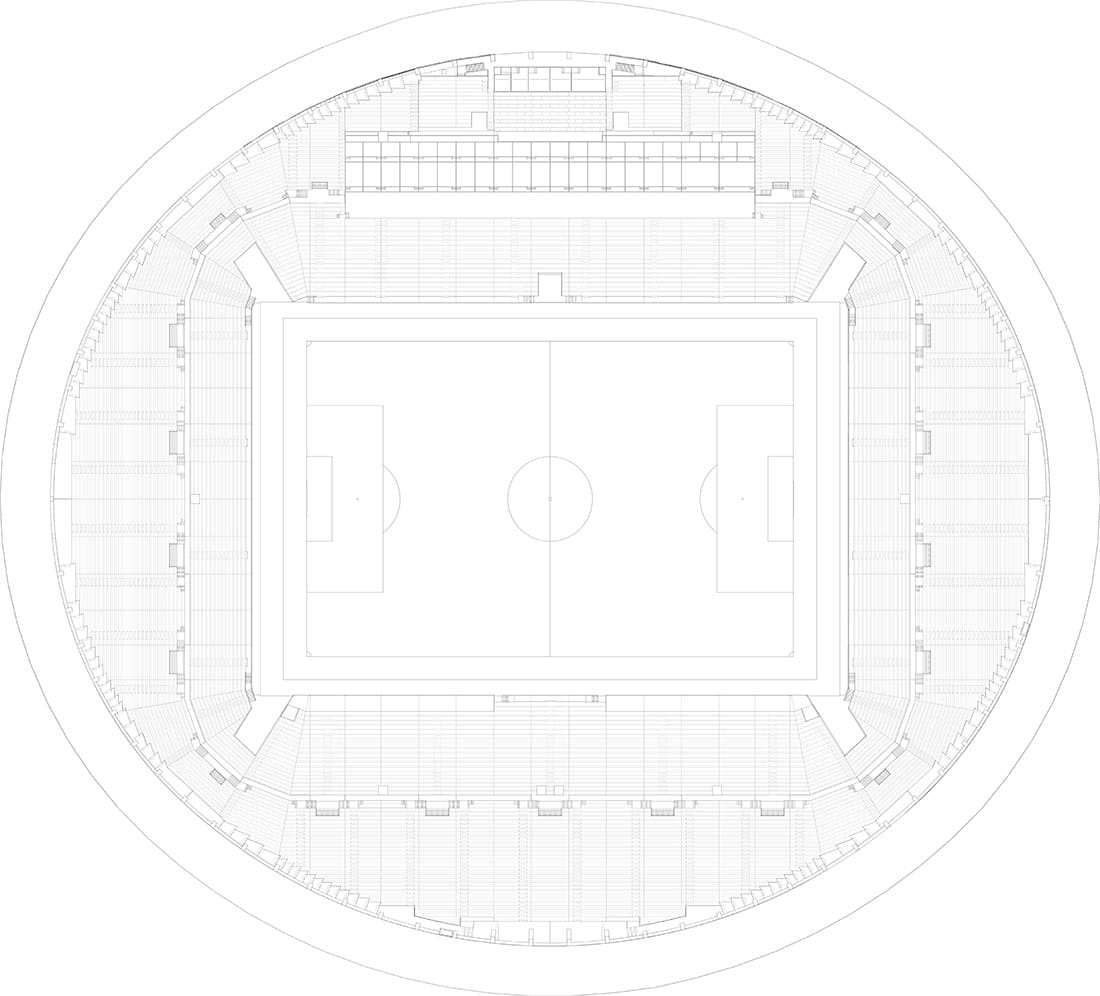 FILE
Authors: DICO si TIGANAS
Photos: Alexandra Bendea, Viorel Pleșca
Location: Craiova, Romania
Year of completion: 2017
Total area: 59.900 m2
Site area: 76.972 m2
Text provided by the architects.