The whole process from the beginning to the end took place through long-distance communication, as the clients lived in Finland. At the beginning we were introduced to empty apartment without surface finishing. While looking for an apartment, the owners wished to find a layout, which allowed the separation of the kitchen and living room space – a solution that nowadays you will not find so easily in the new development of residential kind. We managed to achieve this separation with a glass sliding door in black metal frame so that the lightness and airiness of the apartment is still preserved. A characteristic feature of the interior is its bold colors, which appear not only on accessories, but also on large areas of walls in the form of patterned wallpaper. Also on the furniture you can find an untraditional green-blue marino color in combination with a soft and light wood material. This light wood decor was used not only on the interior furniture, but also on slatted wall panels or as wall cladding. This colorful scheme is highlighted with bright yellow accessories and vivid Marimekko textile patterns. Flooring of the apartment is divided into two separated zones – utility and living. The utility areas of the apartment have a cast micro-cement floor and the living areas have the solid oak flooring laid in a herringbone pattern. The overall coziness of the apartment is enhanced by the play with light, from stretched light ceilings to solitary lamps, which give each room a unique atmosphere and warmth of home.
What makes this project one-of-a-kind?
This interior is all about details. Every element, from the floor to the curtains, was picked carefully and thoroughly along with owner's own great taste in design. The interior will please the eye of every expert and the whole apartment is designed in bold Scandinavian style. Owners experienced life and design principals in Scandinavian countries and wanted to bring this environment with them home, to Slovakia.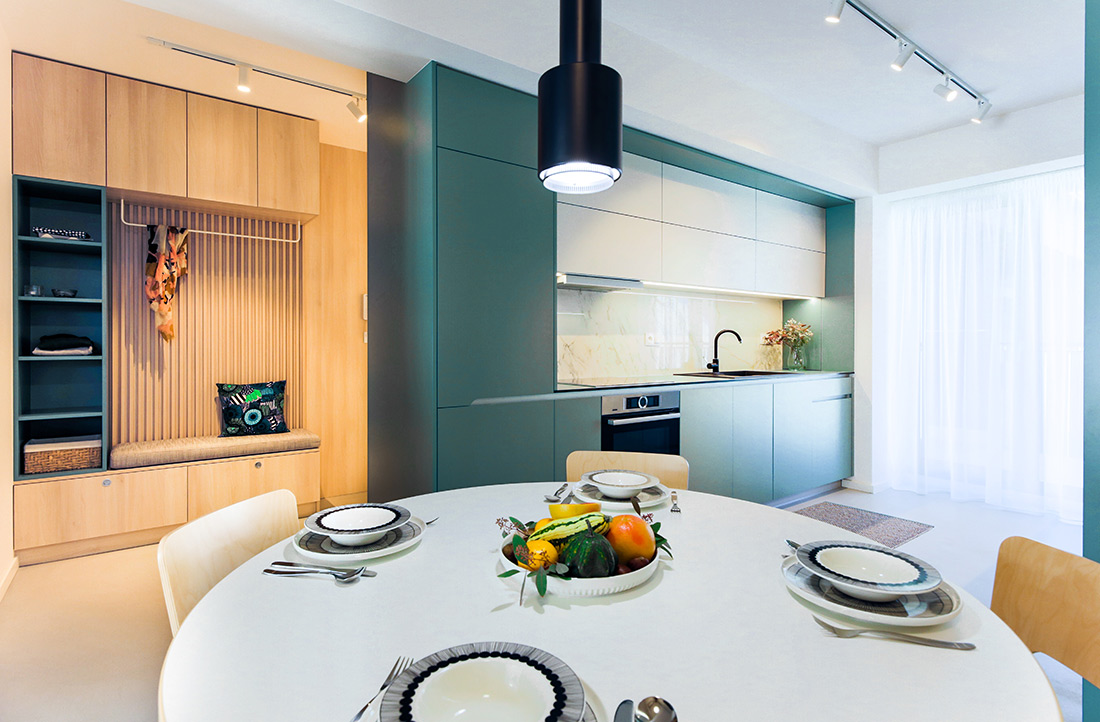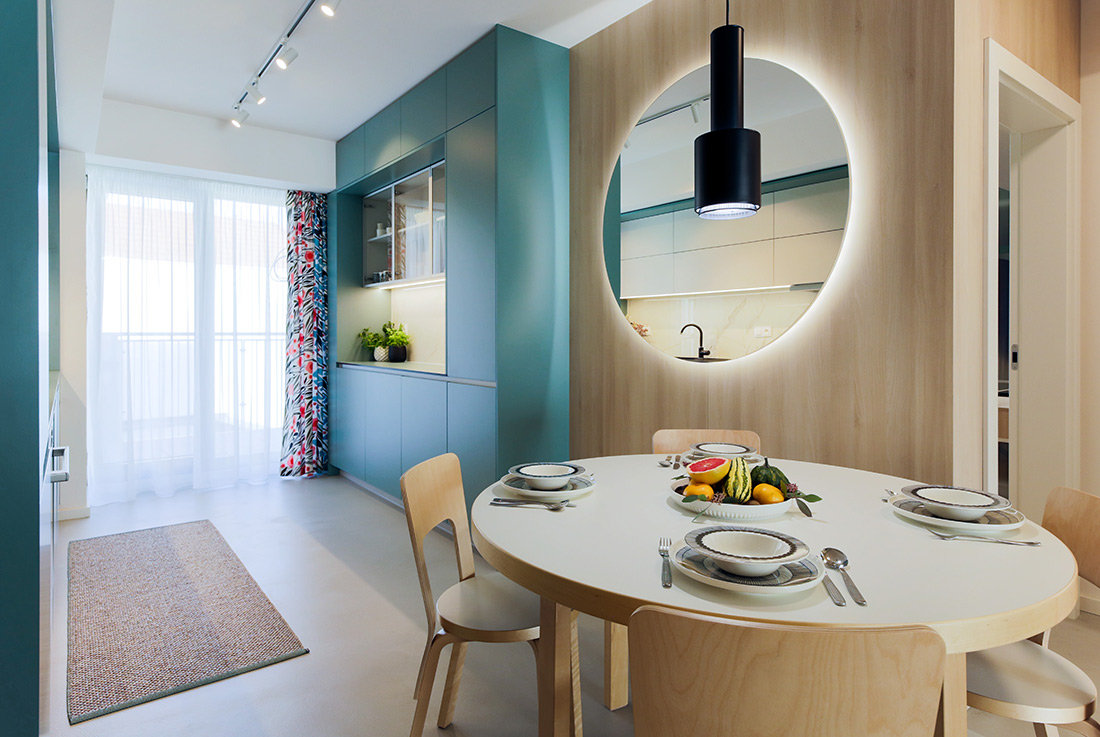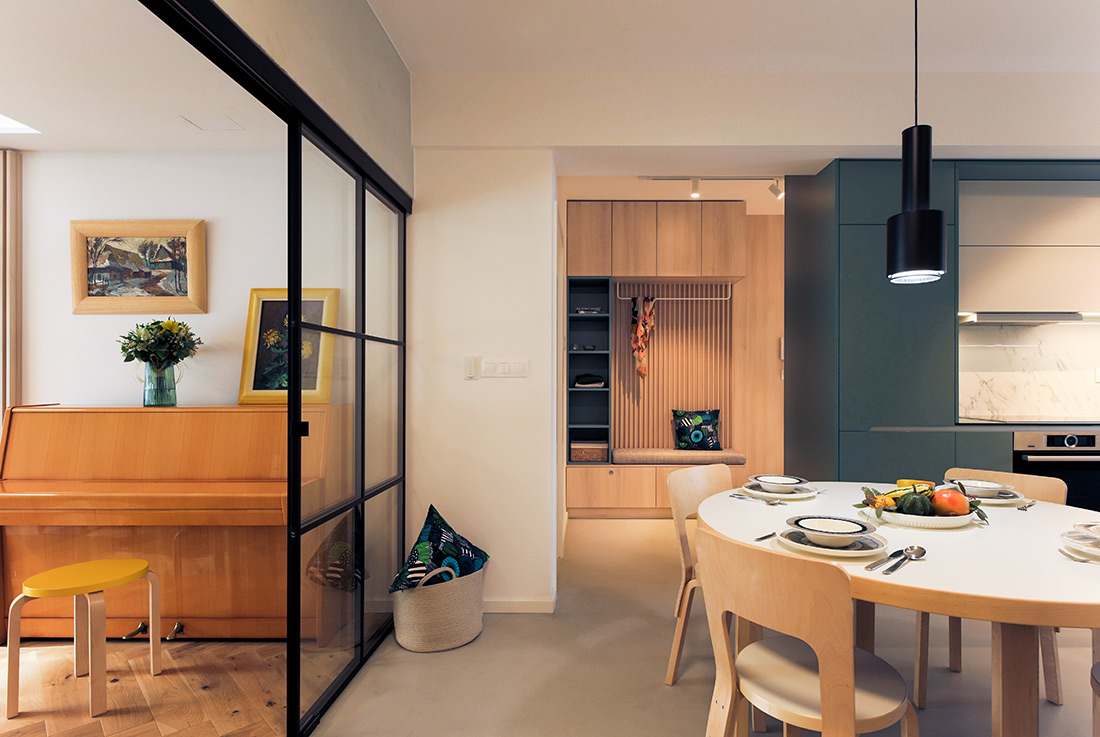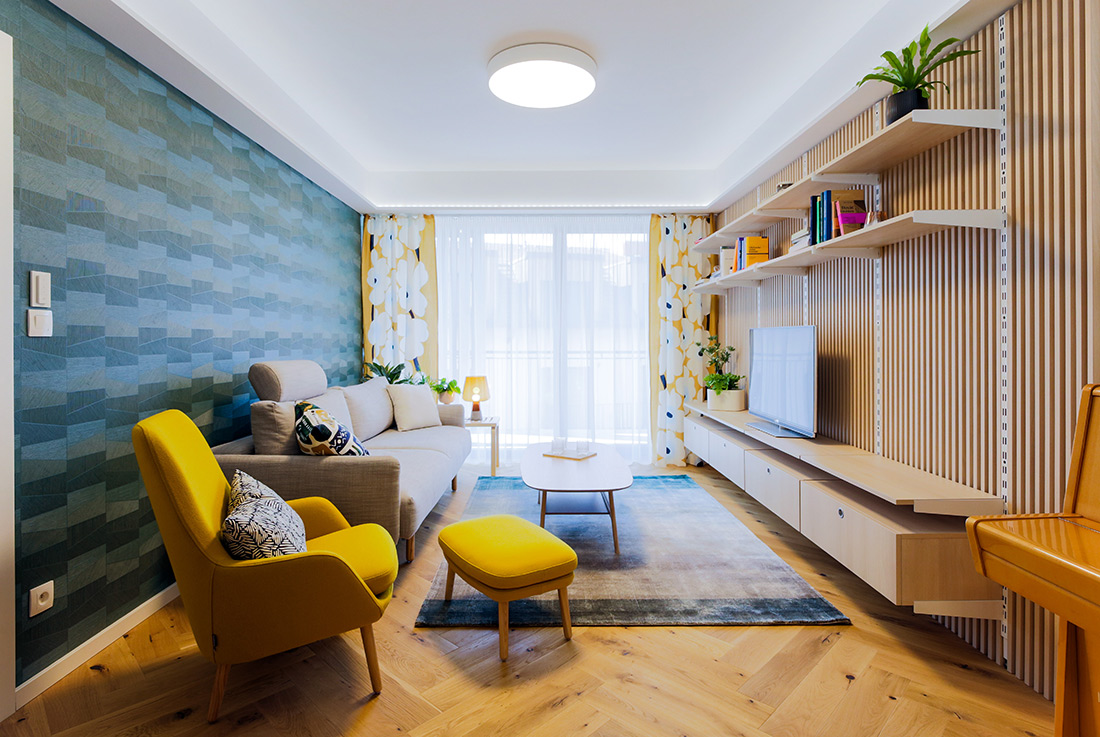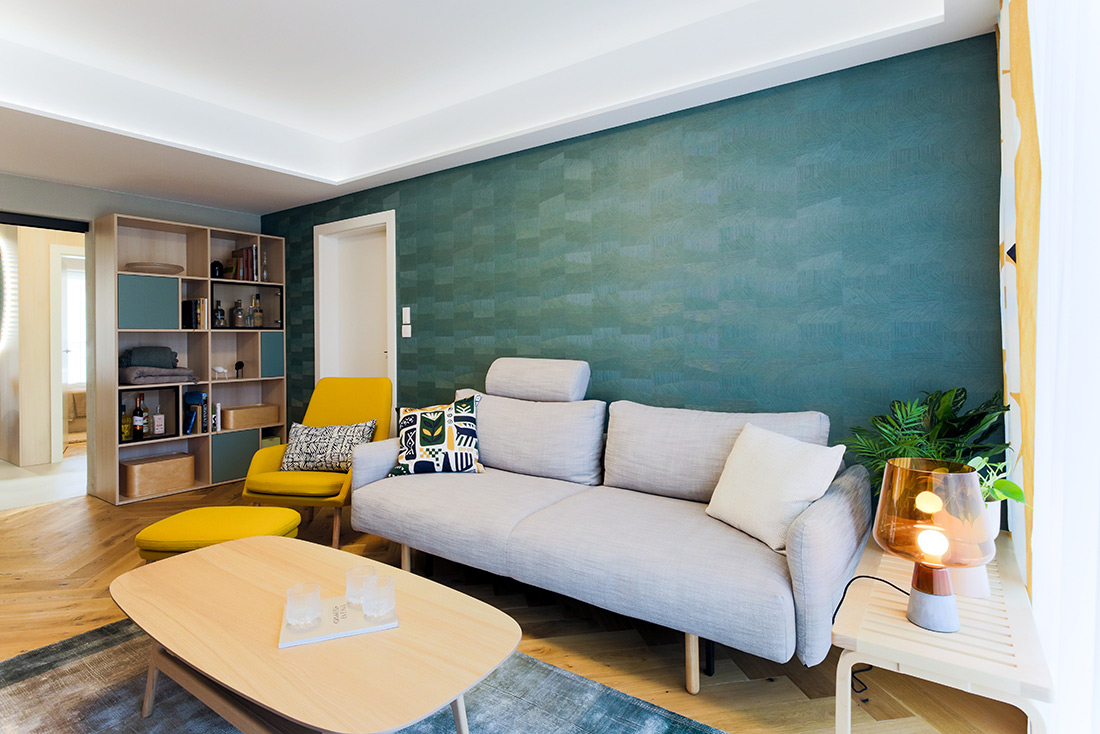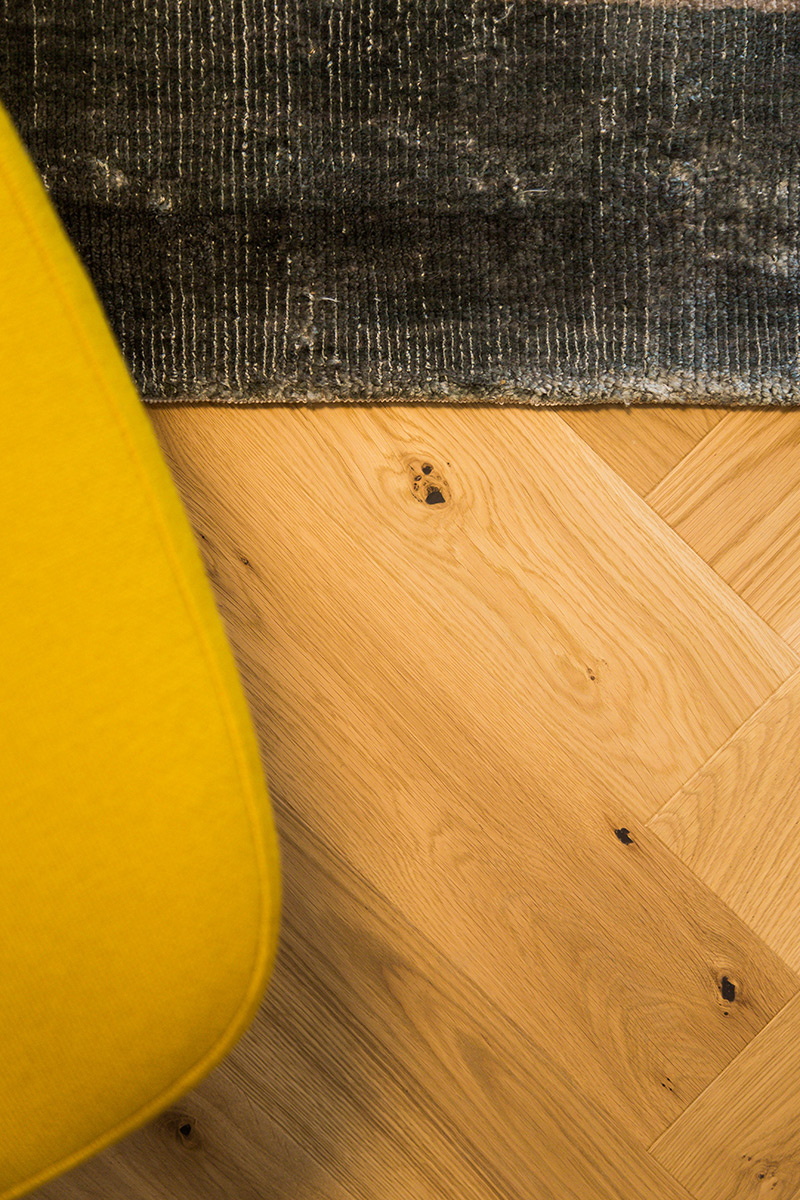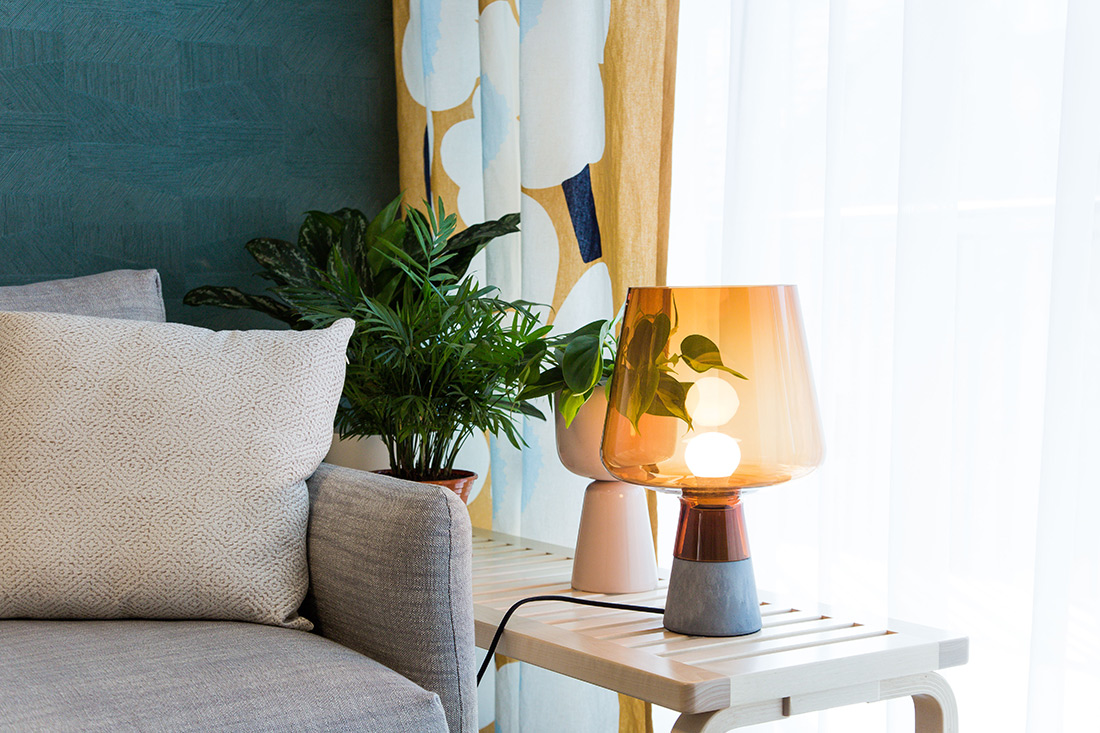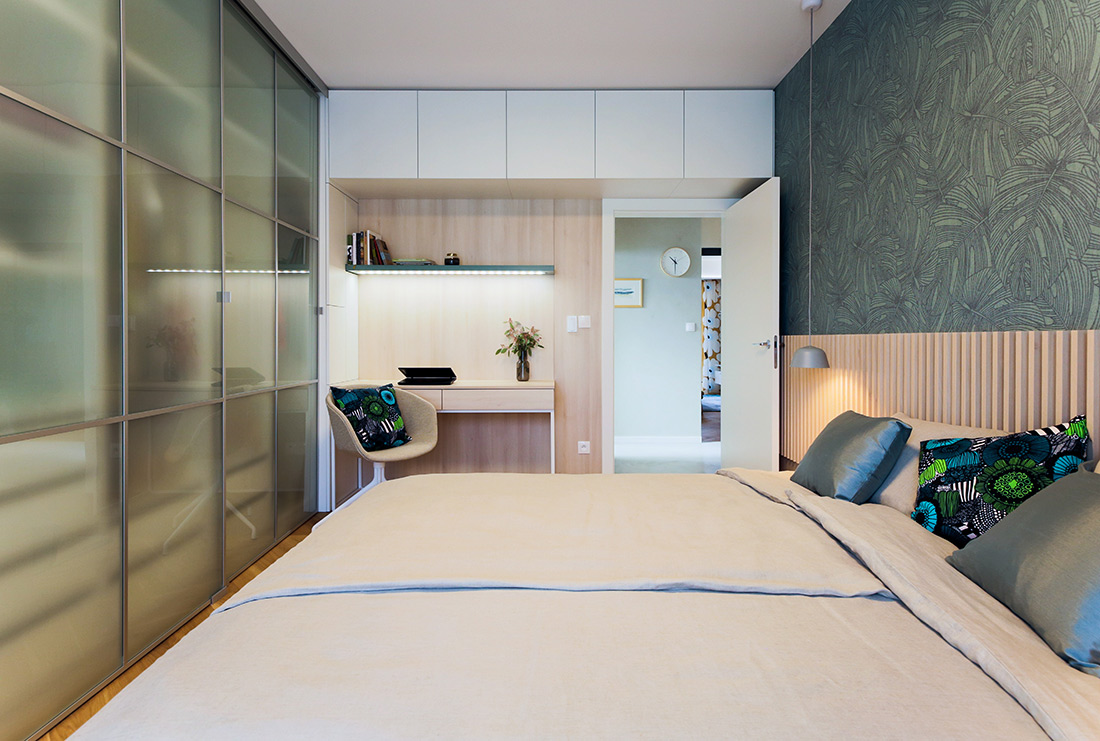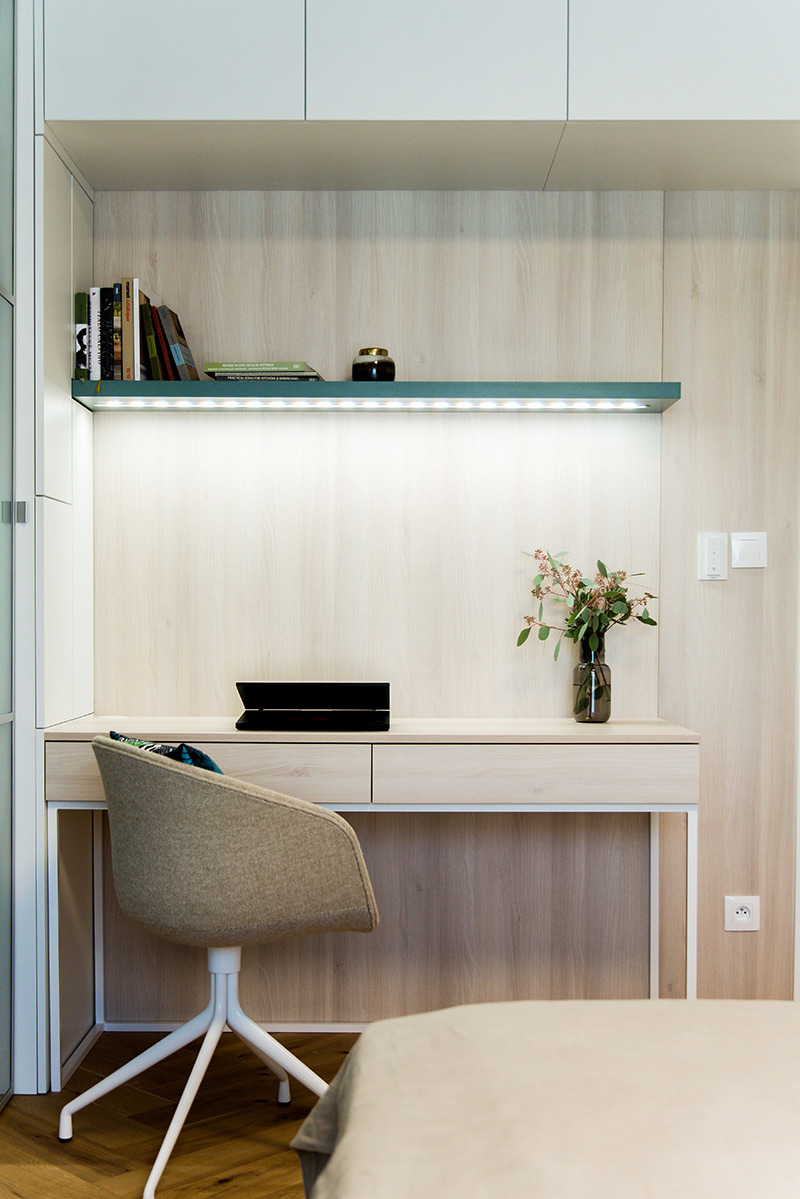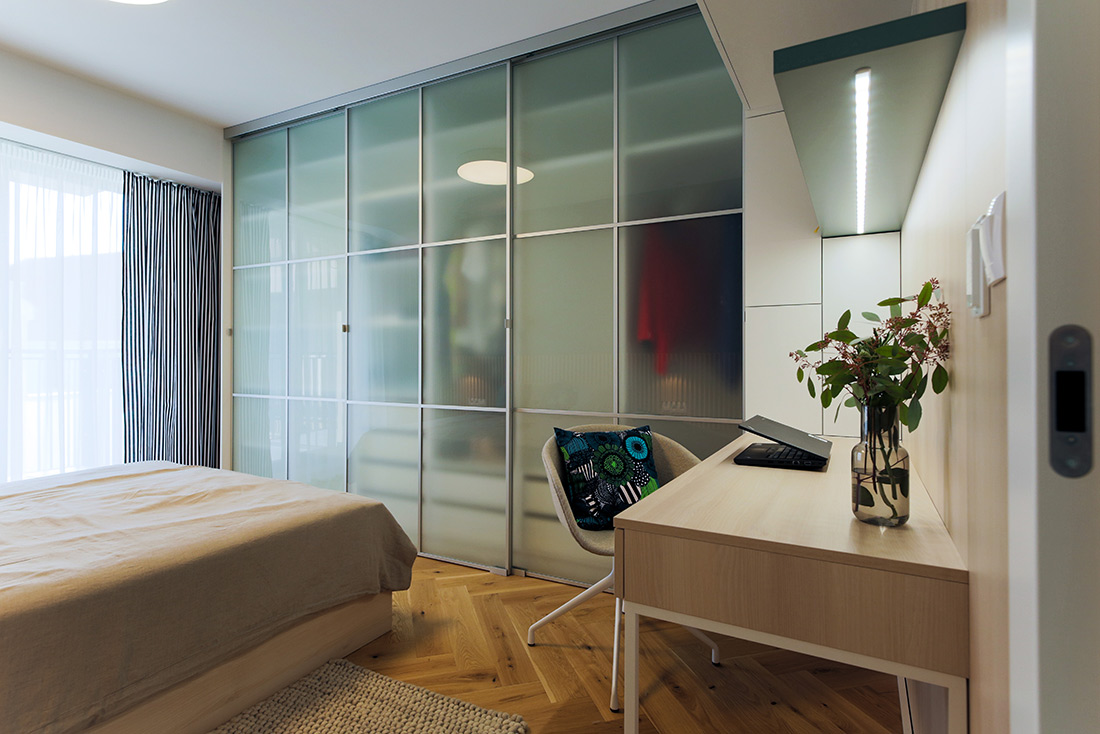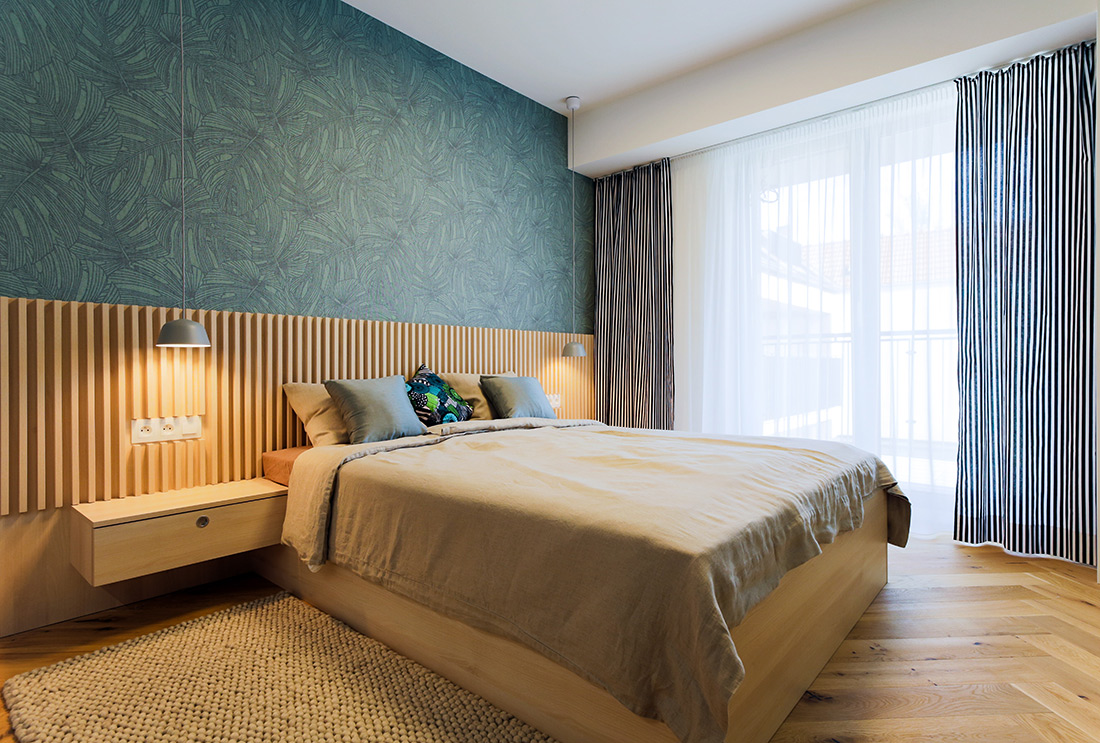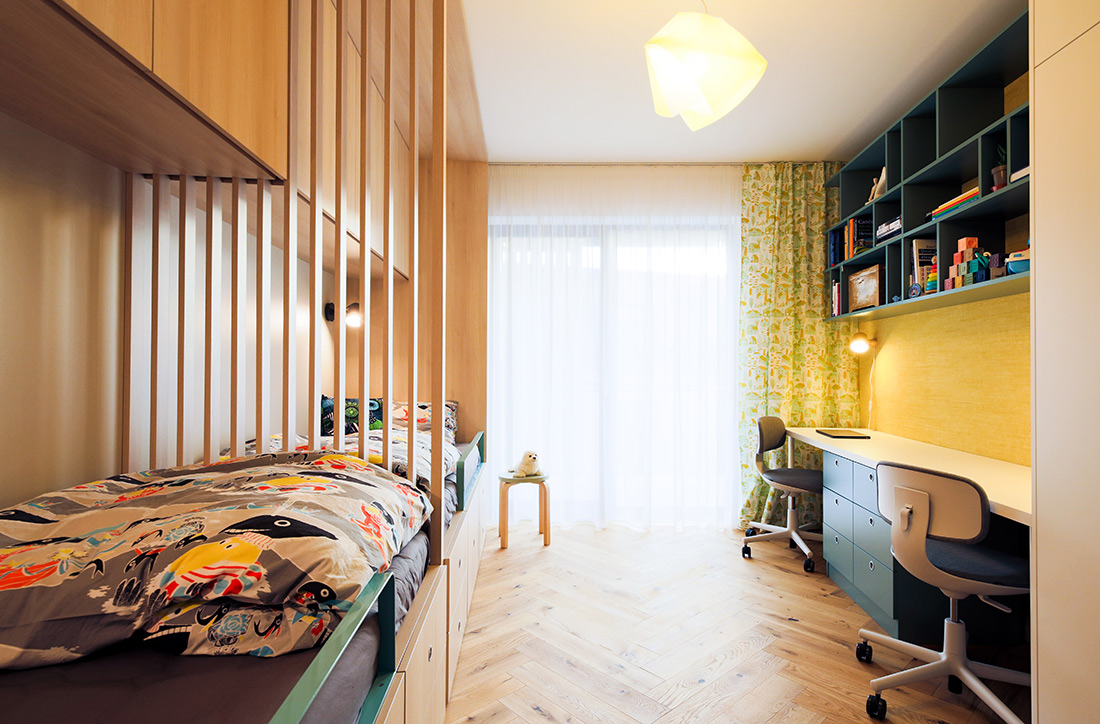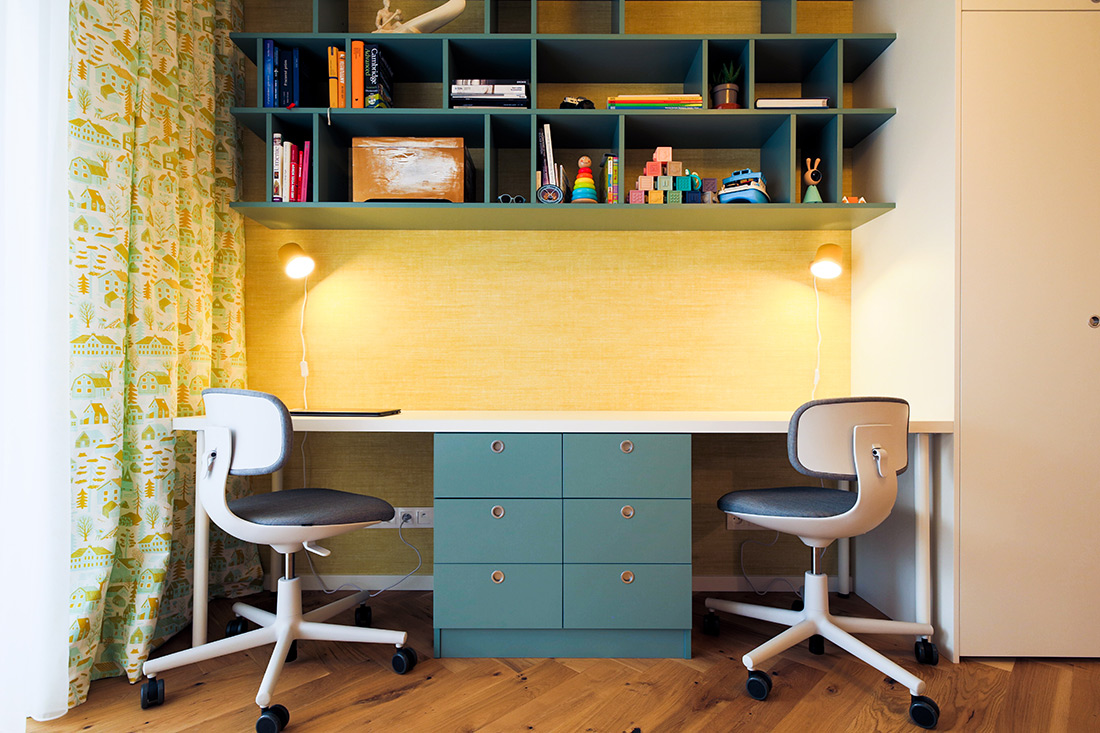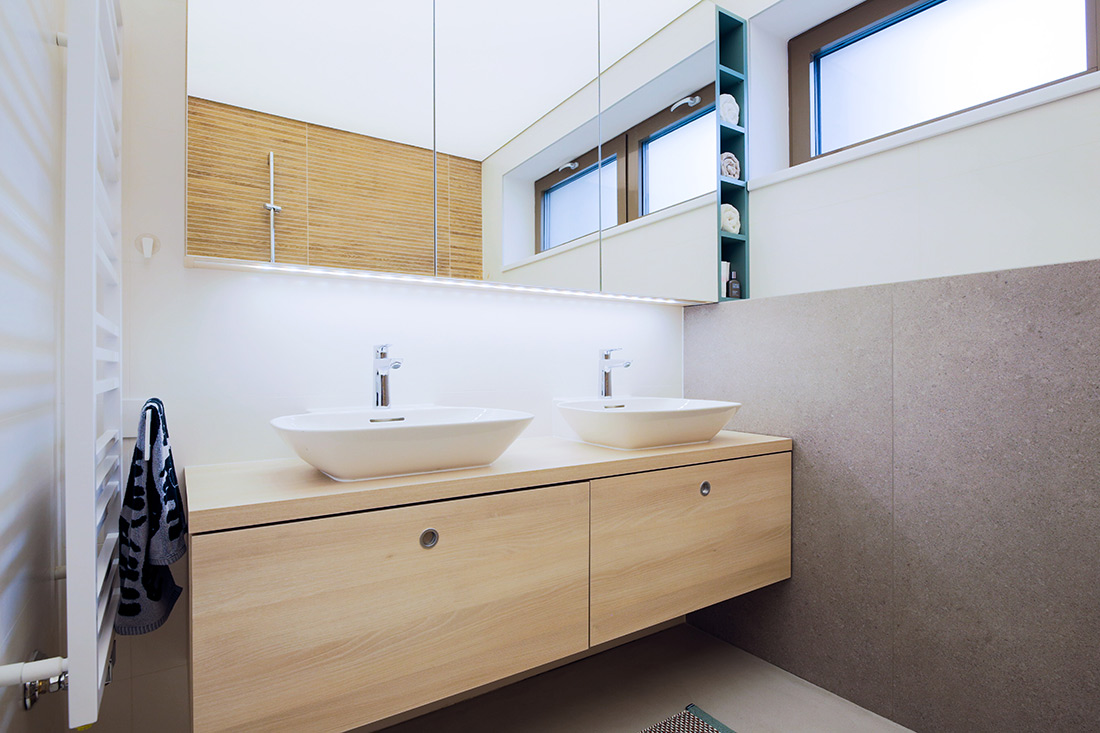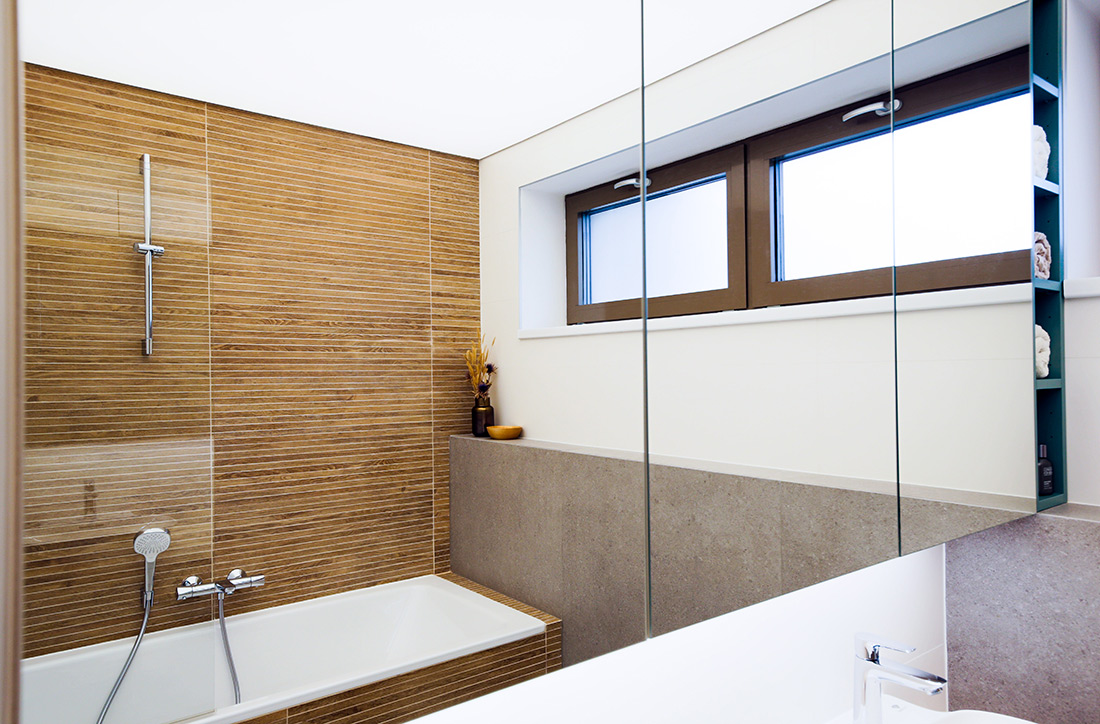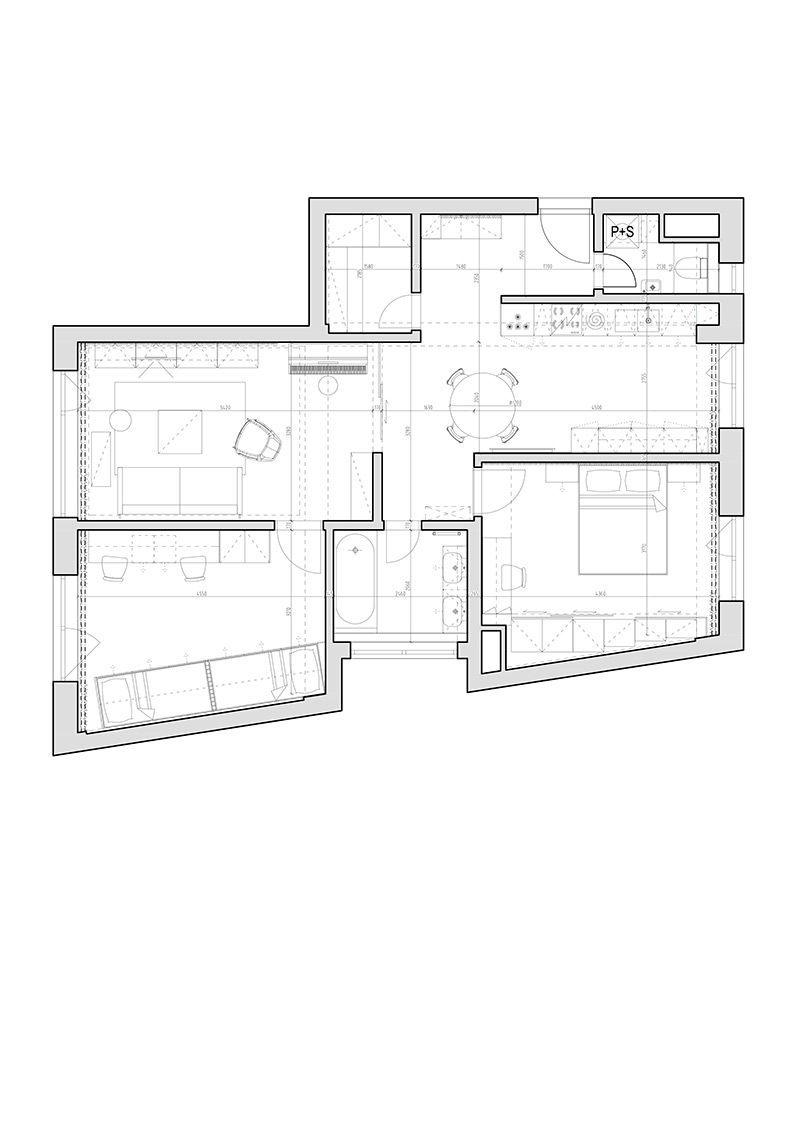 Credits
Interior
Dobrý Interiér s.r.o.; Ľubica Mrníková, Mária Kurinová, Michal Fekete
Client
Private
Year of completion
2019
Location
Trnava, Slovakia
Total area
83 m2
Photos
Dominik Kurina
Project Partners
RASEinteriér s.r.o., Philips Hue lighting, Modo Design s.r.o, Hansgrohe, Horus Trade s.r.o., Róbert Roth + Profloor s.r.o, Smartlight s.r.o., artek, Nesia s.r.o., Ingema s.r.o., Felix&Felix light ceiling, Nová Vízia
Related posts
Powered by