Inchoo is an e-commerce agency of ca. 70 people. The space is divided into offices that occupy 60% of the whole space and the rest was arranged into common areas and communication. There were three main obstacles needed to be solved: inclined walls all along its longitudinal shape, 12 supporting pillars equally arranged through the space and 4 big exits to the surrounding terrace, which occupy a lot of space.
One of those exits is used for circular shaped room for skype conference calls that created circularly navigated passage to the exit. One of the pillars in the midst of the multifunctional space is transformed into "blue Magic" – a 360° seat with its mushroom-like back that lifts till the ceiling. The rest of the pillars was hidden into office cabinets that created a visual barrier from the glass wall hallway.
In order to "cut" the tense line of long hallway, doors of every office has its horizontal continuation – floor inserts of identical texture. Another nice asset are vertical led lights alongside every door, which when red warn others they shouldn't enter, for there is a meeting going on.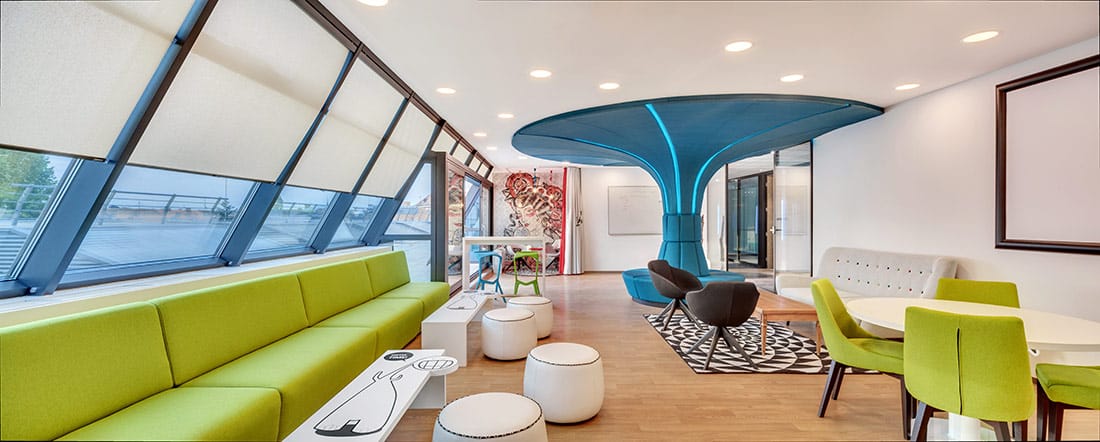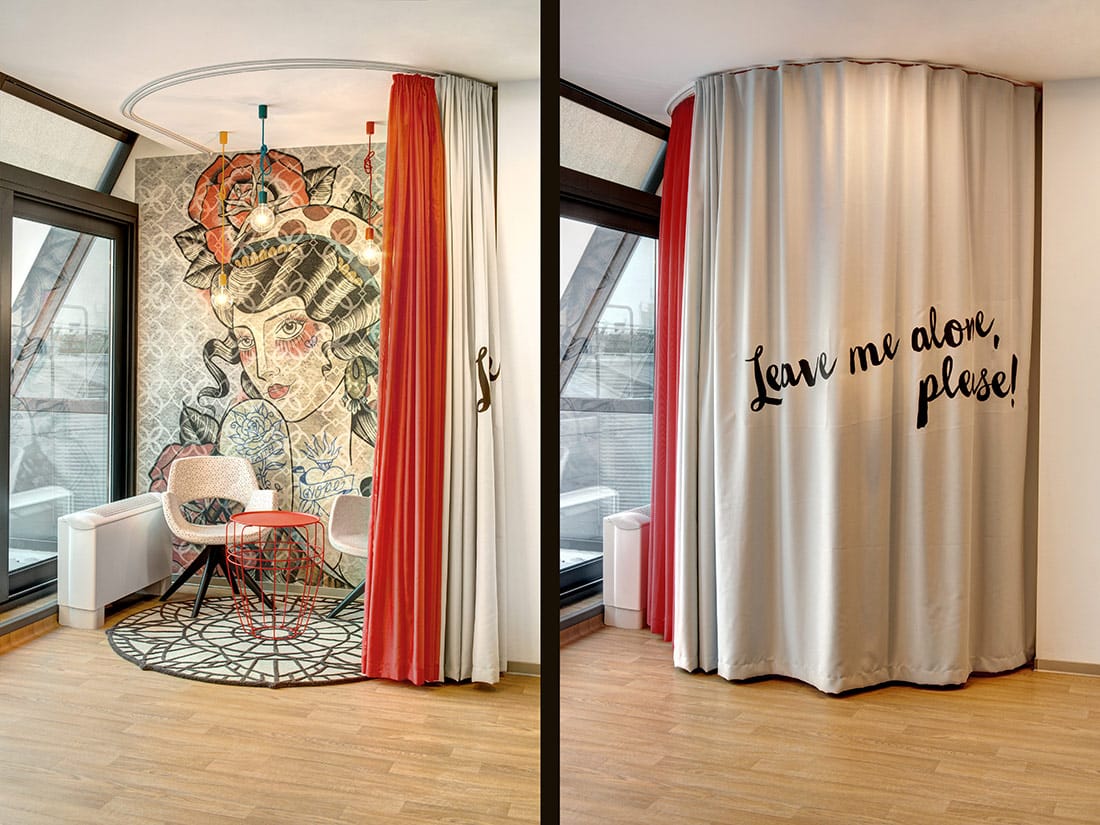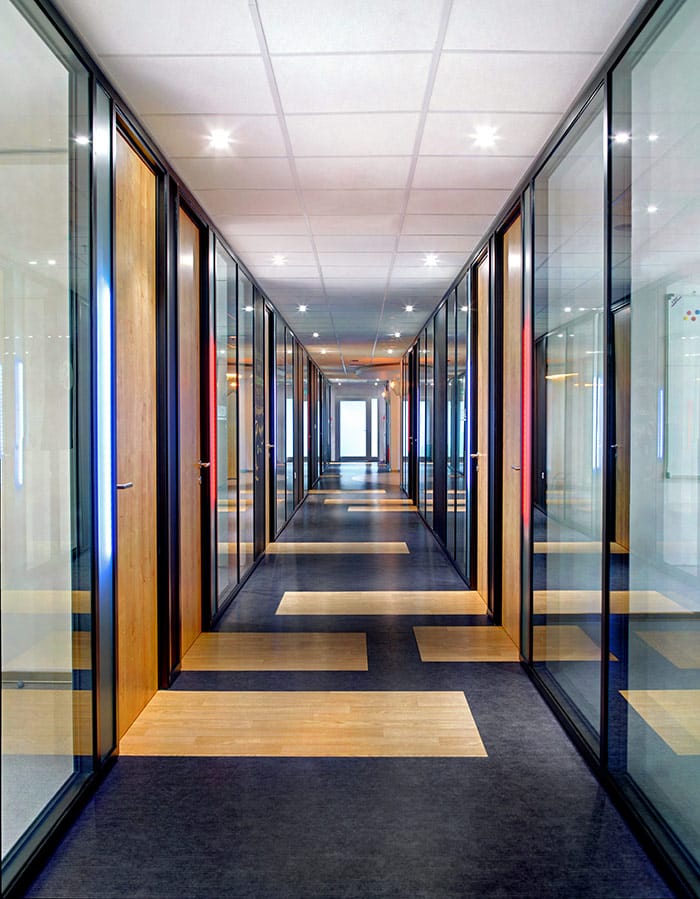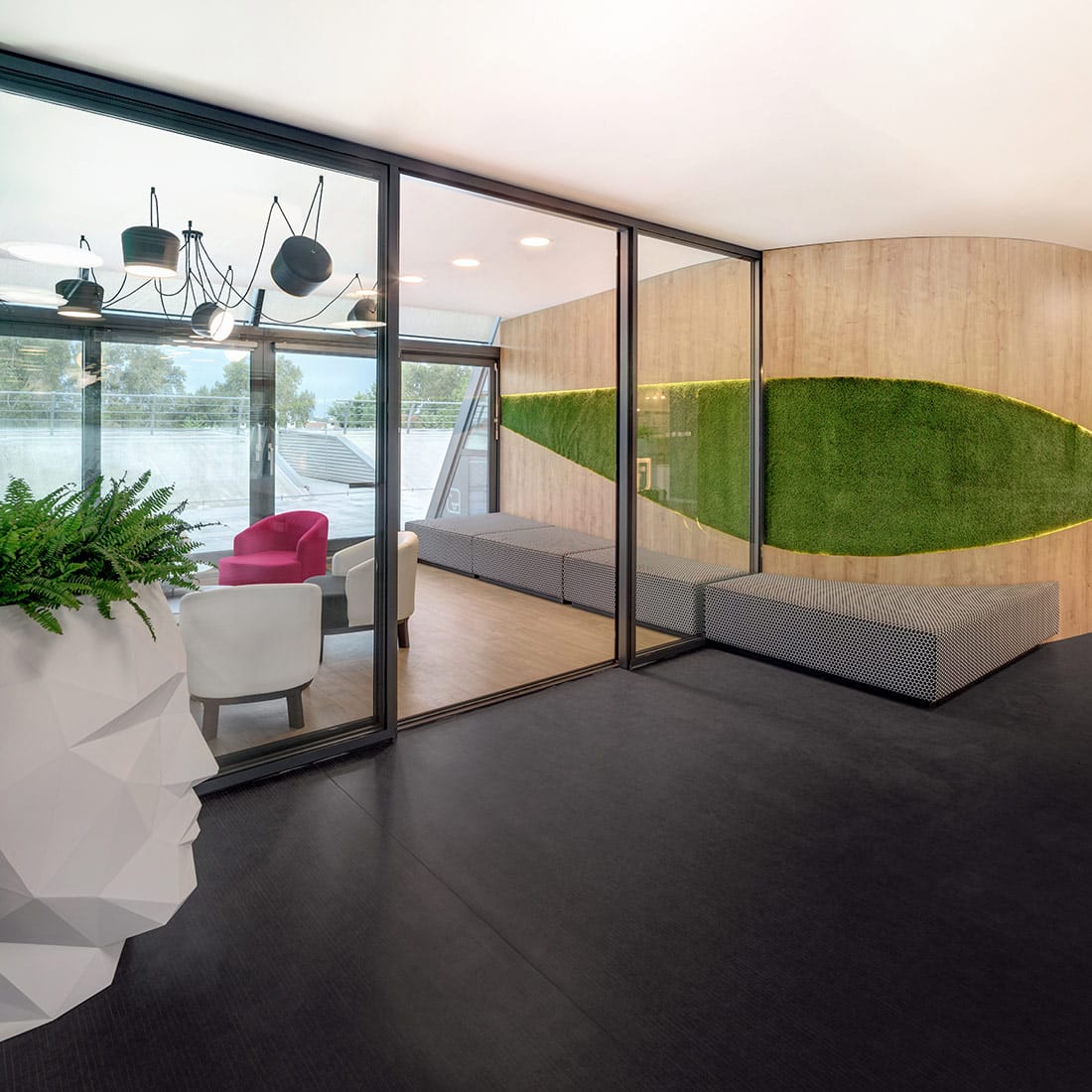 Credits
Project Partners
OK Atelier s.r.o., MALANG s.r.o.
Related posts
Powered by