The building is sustainable and set for the future in multiple ways. The construction meets the requirements of a Passive House and can be easily completed to become an energy self-sufficient home. The actual layout of the house is very flexible in order to meet the needs of different generations over the years. The whole house is barrier-free and fully accessible to those with disabilities.
Because of the steep slope the garage and basement rooms are situated on the ground floor. The first floor is separated in two parts. To the left, there is a two-room guest apartment with separate access and a small garden. For now it is rented. To the right there is a large teen room with bathroom for the son. If he gets older, he could move into the accommodation next door. If he is starting his own family, he could easily connect the two-room apartment with his earlier child's room to create his private three- or even four-room flat.
On the second floor you have great views at the front and a private garden at the back of the house. This level consists of a spacious open-plan kitchen and living-room on one side and a comfortable open bedroom with ensuite bathroom on the other side. It's like a modern Bungalow with the flair of a cosy cabin in one of the most beautiful valleys of Tyrol.
What makes this project one-of-a-kind?
To plan a home for an Interior Architect and his family was a very interesting and enjoyable experience. The usual cooperation between architect and client developed into a collaboration between two different divisions of architecture, fusing the best from both worlds. The result is a linear and modern mountain house with warm colours, natural materials and a typical Tyrolean atmosphere.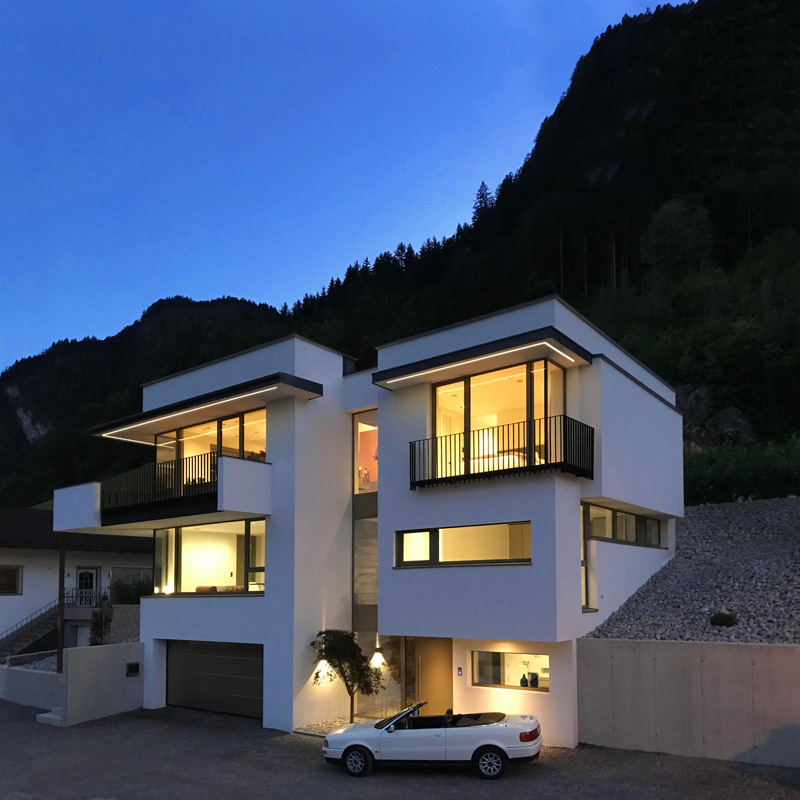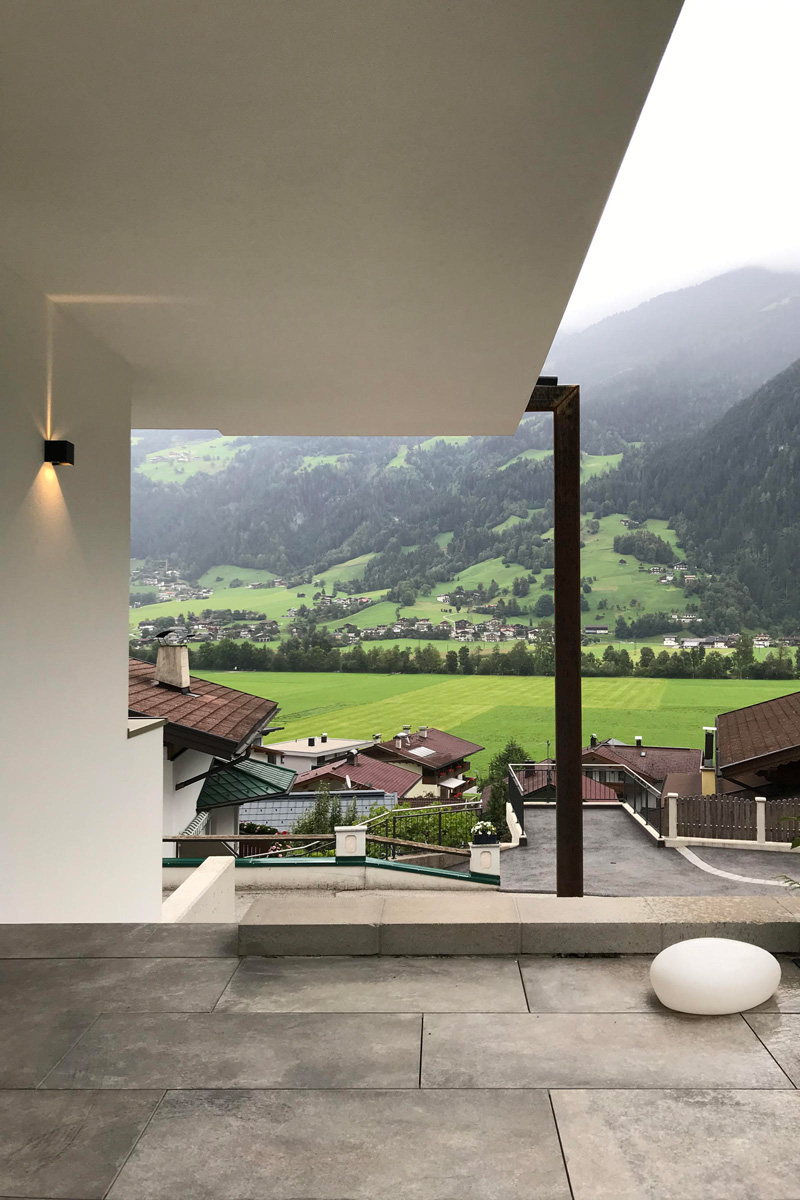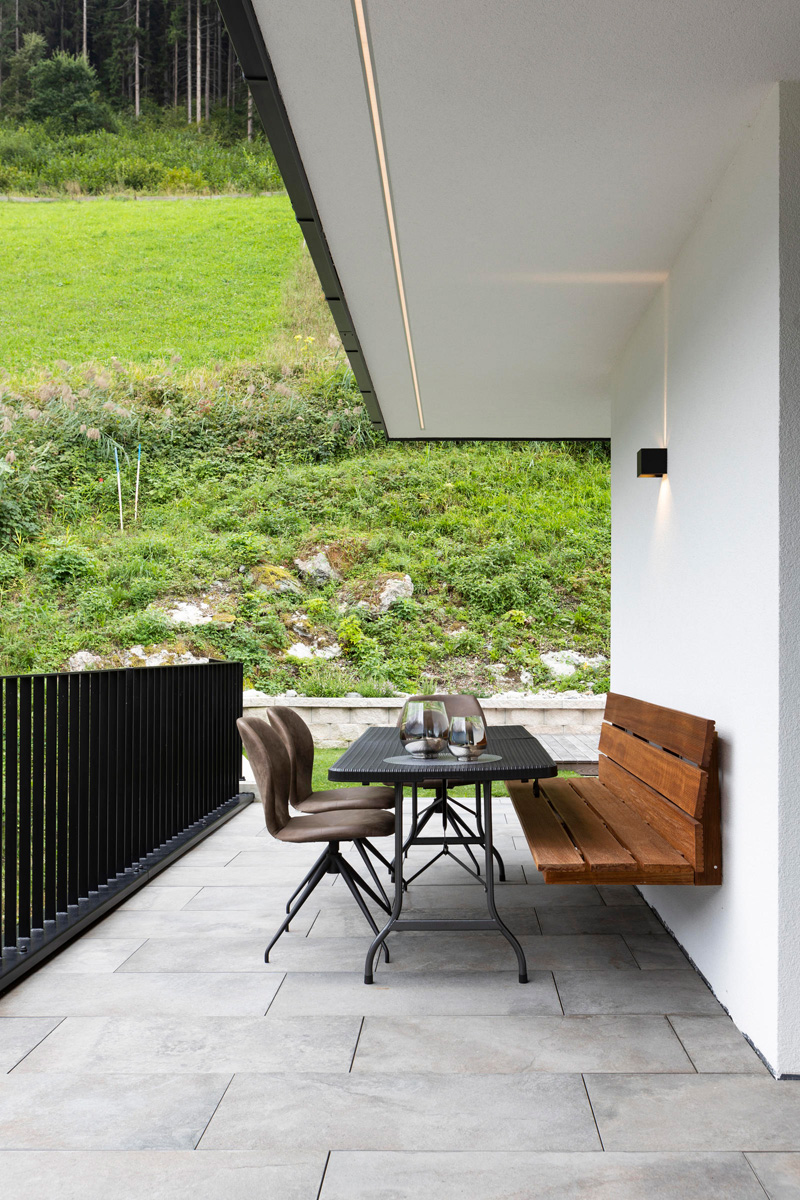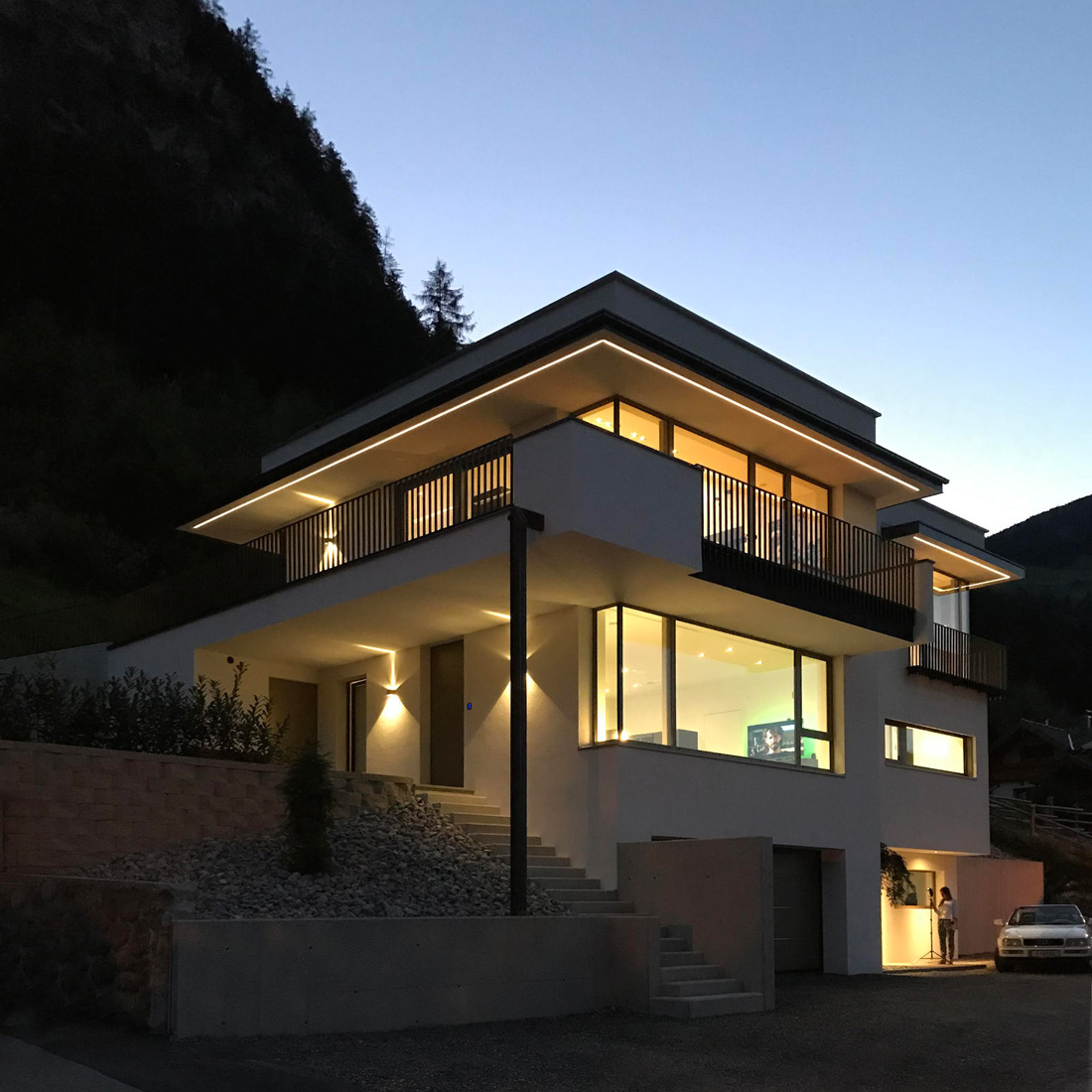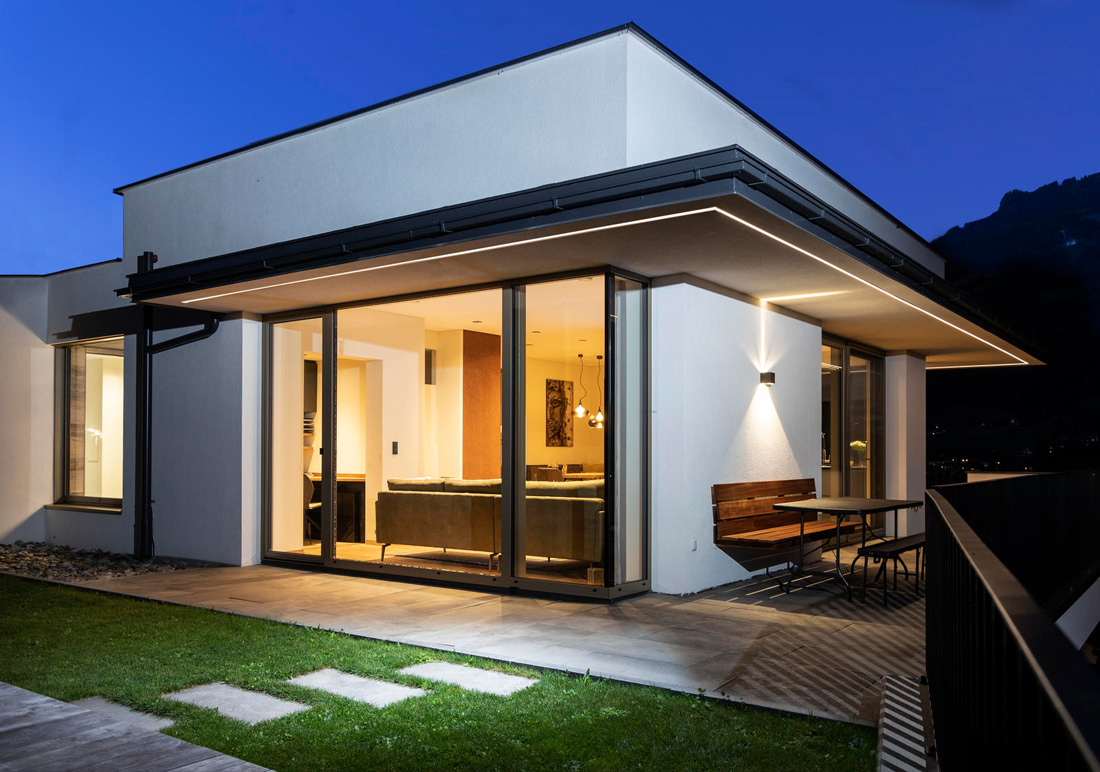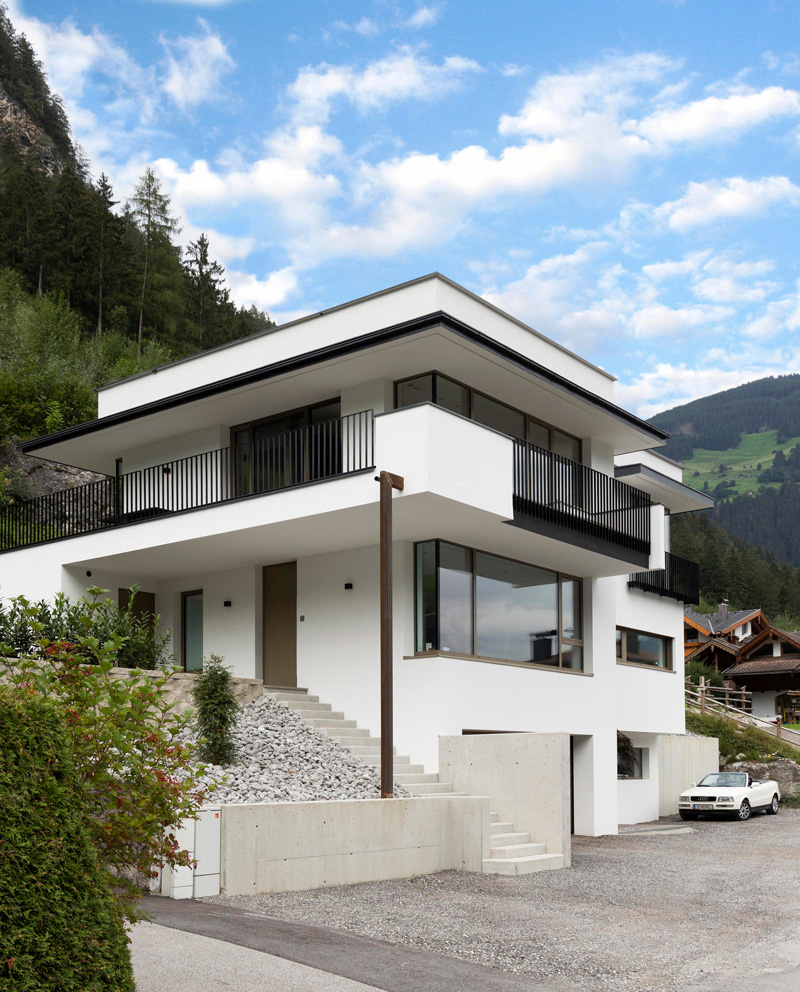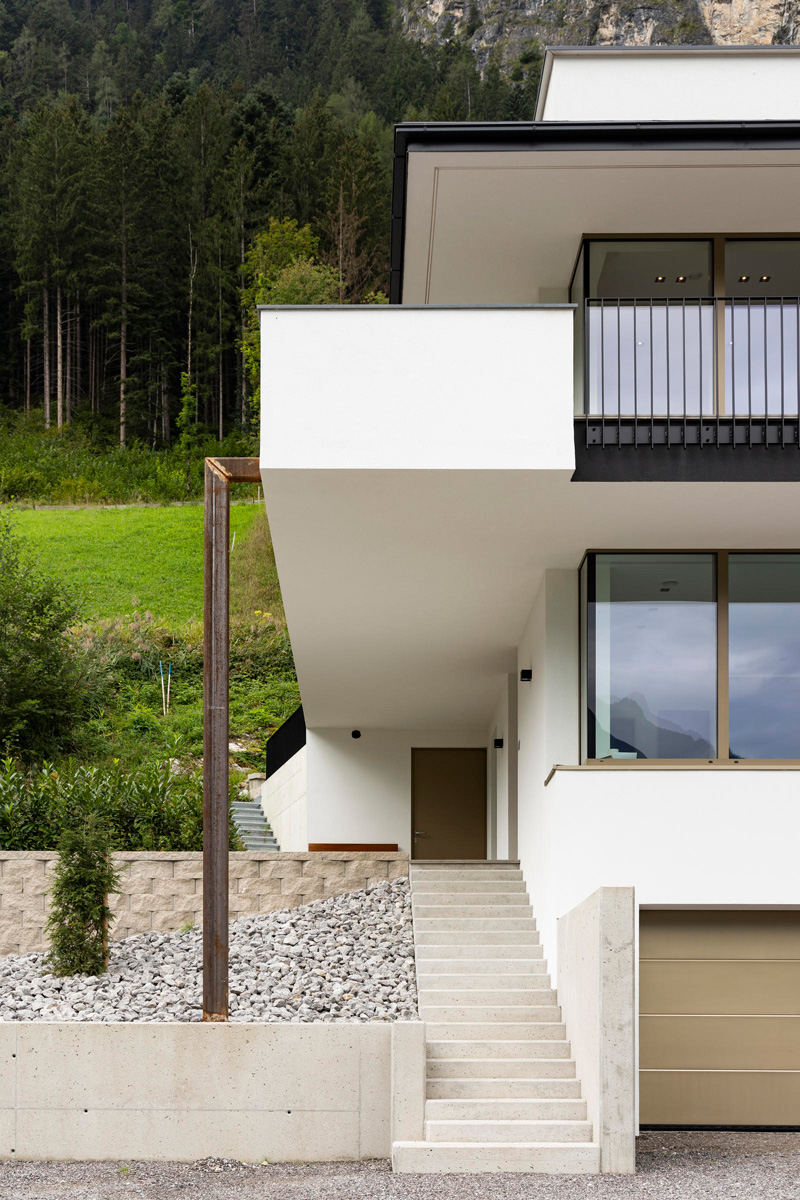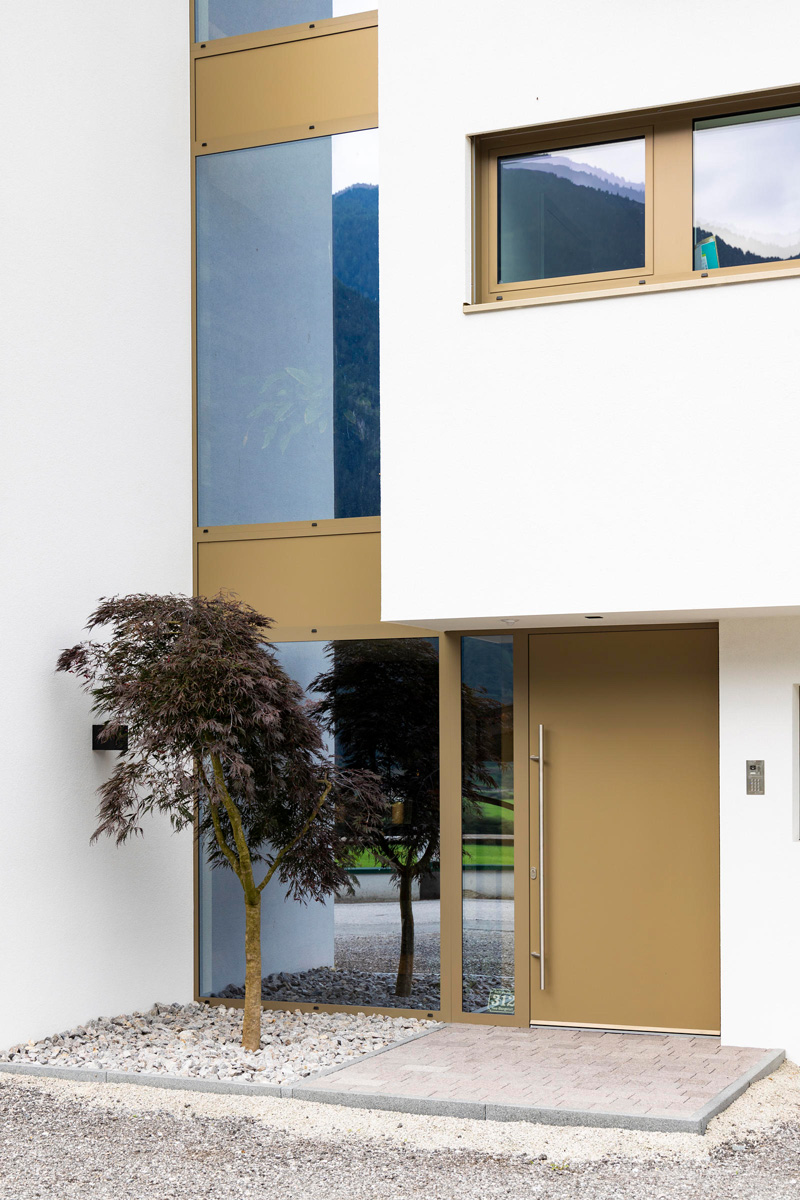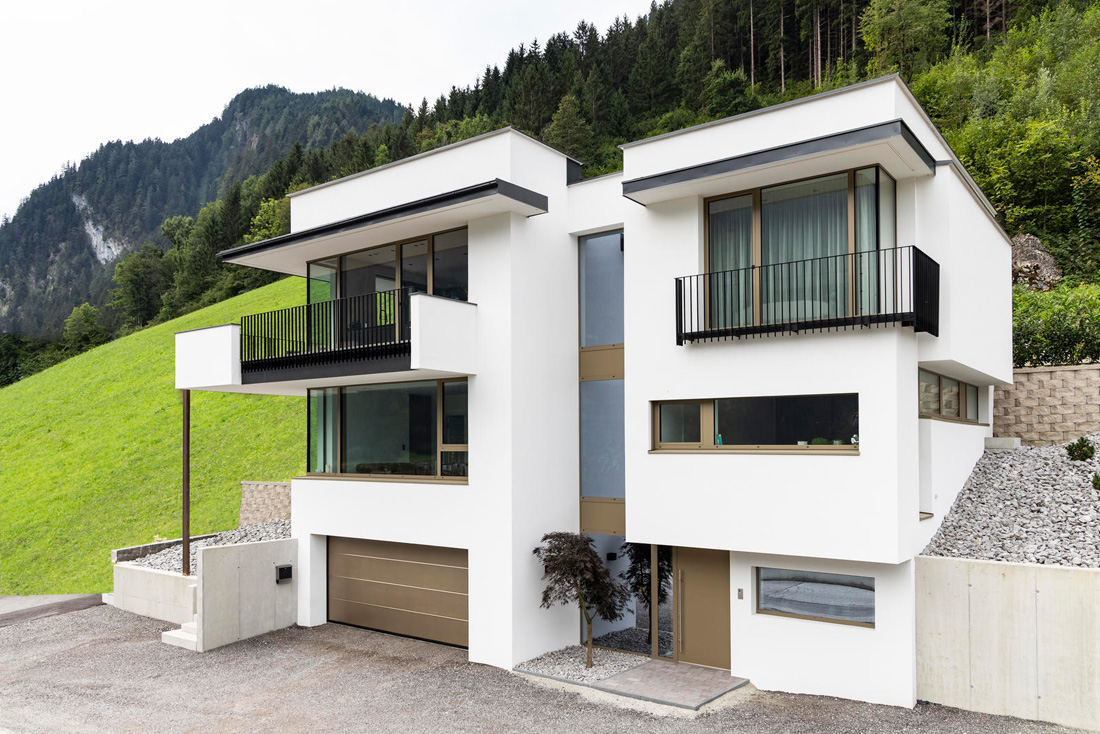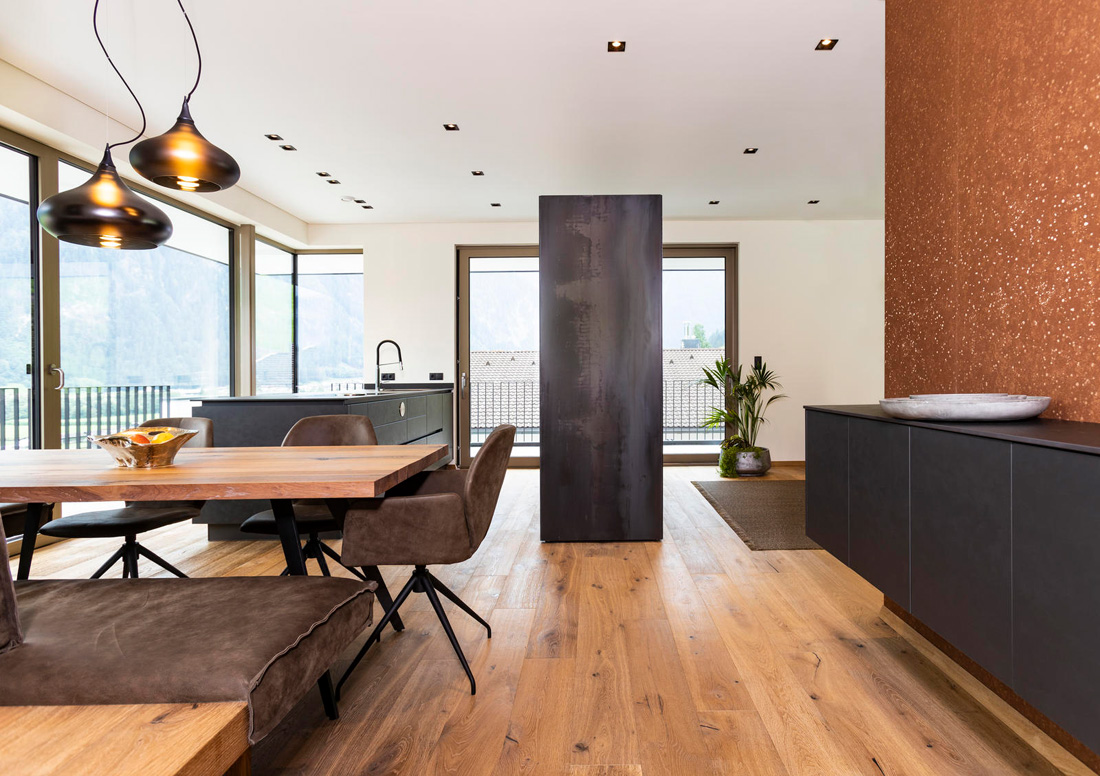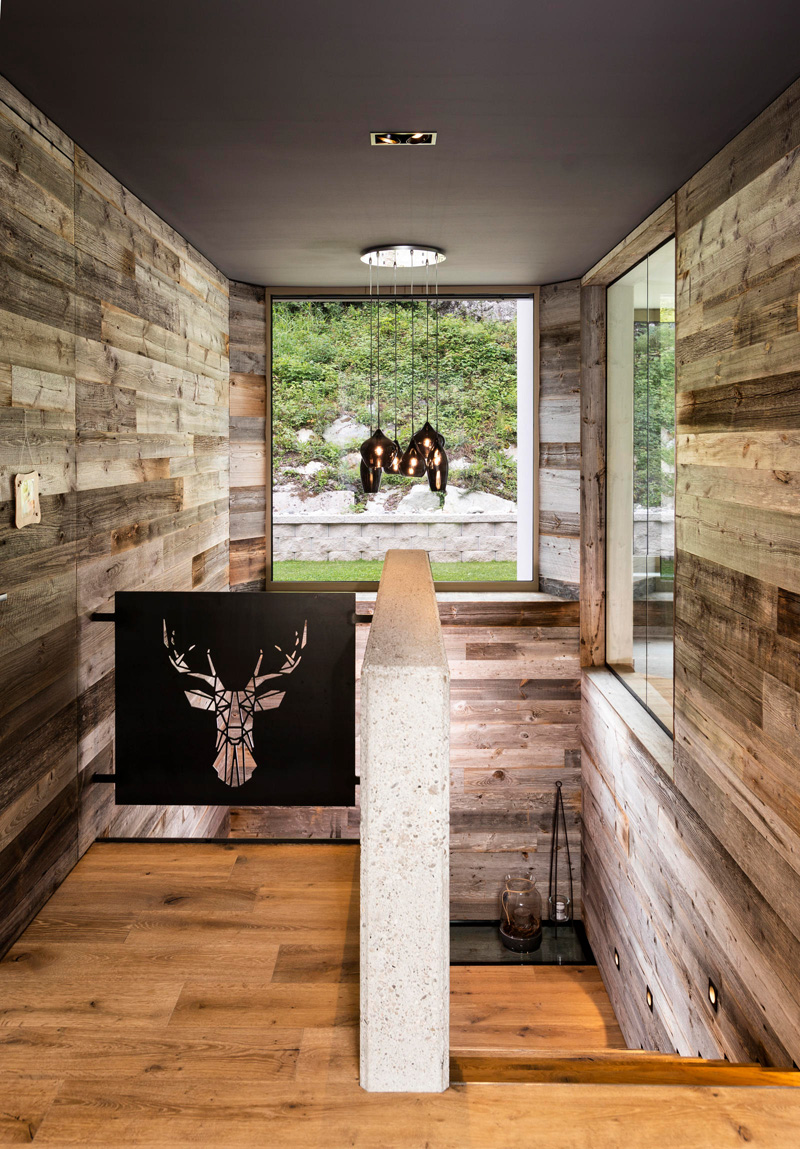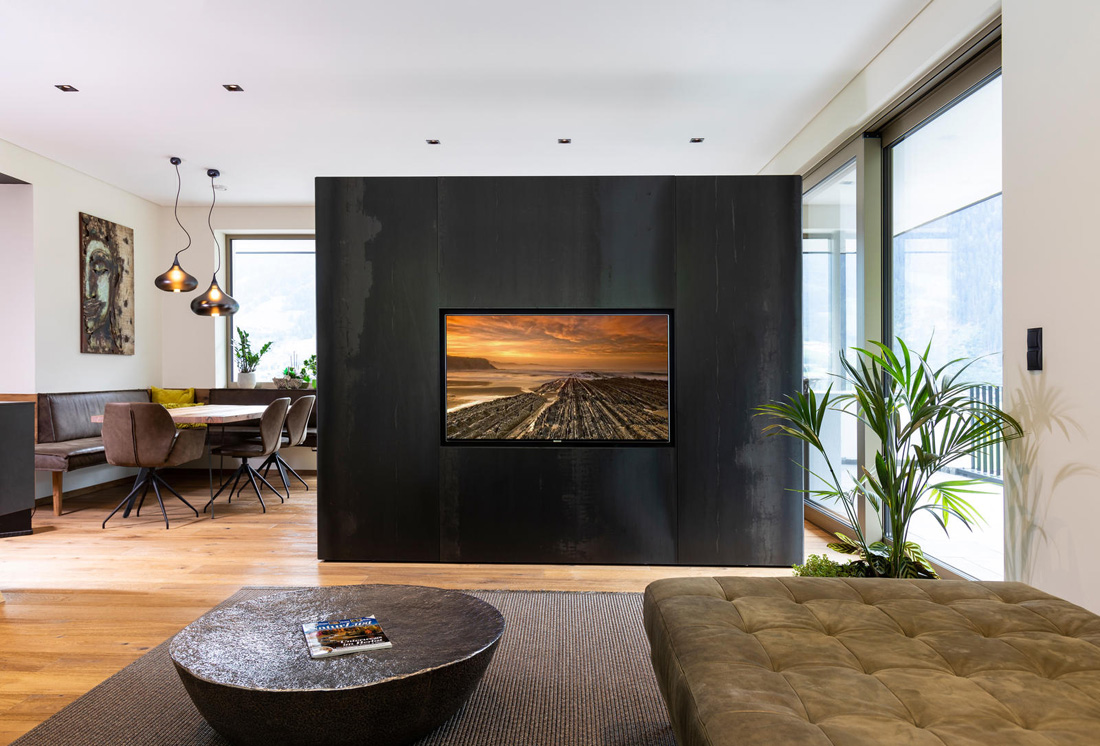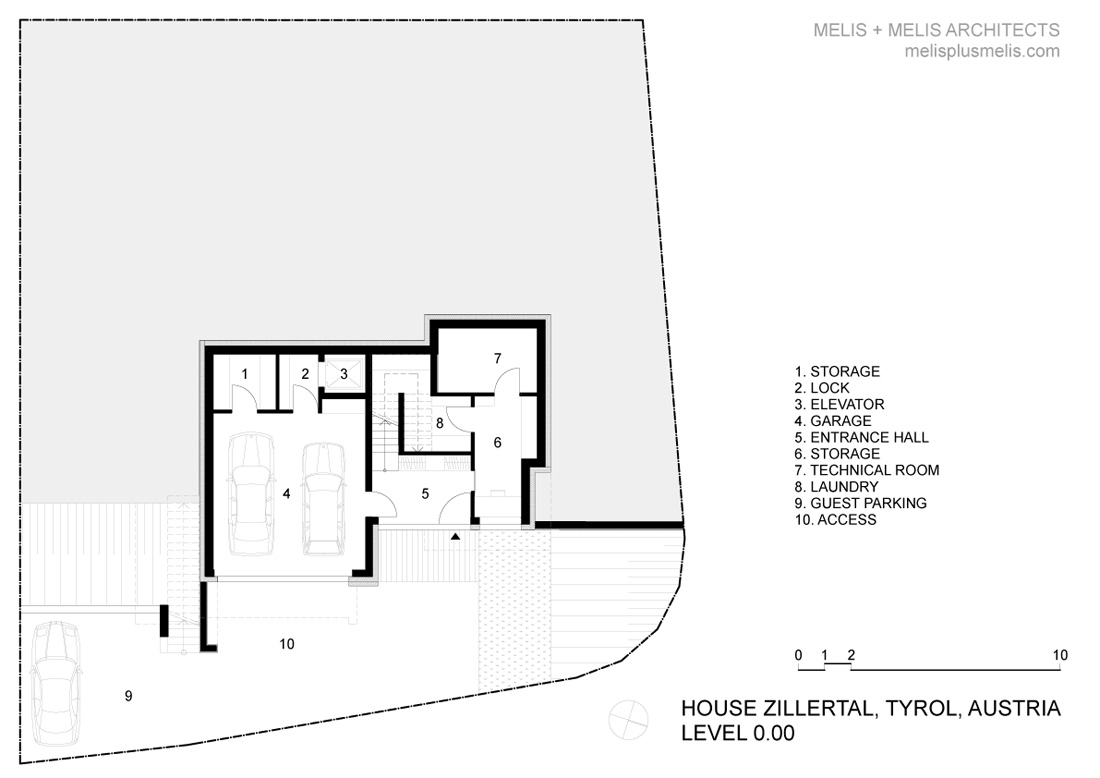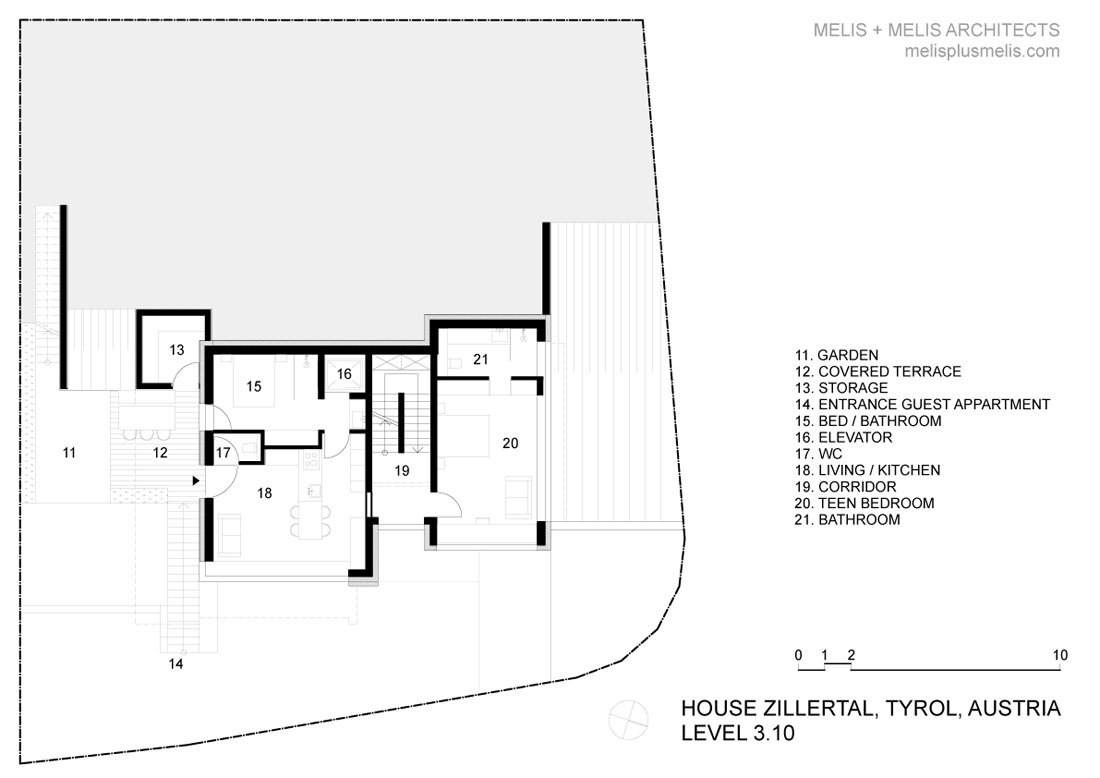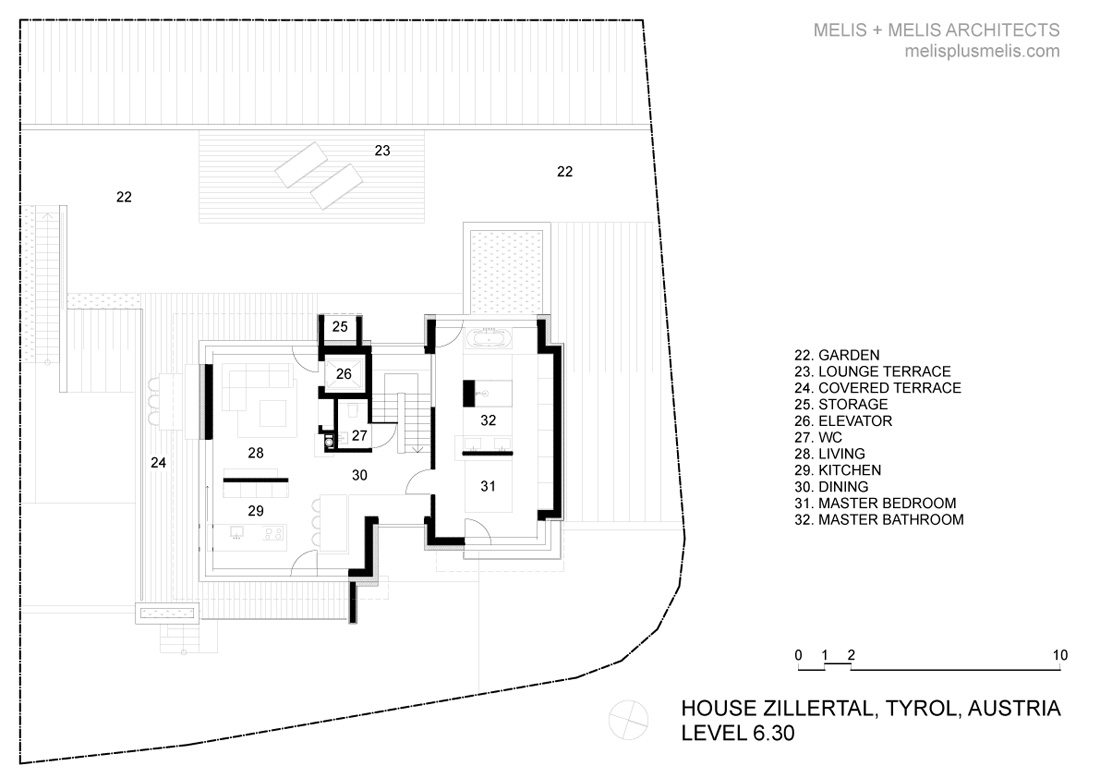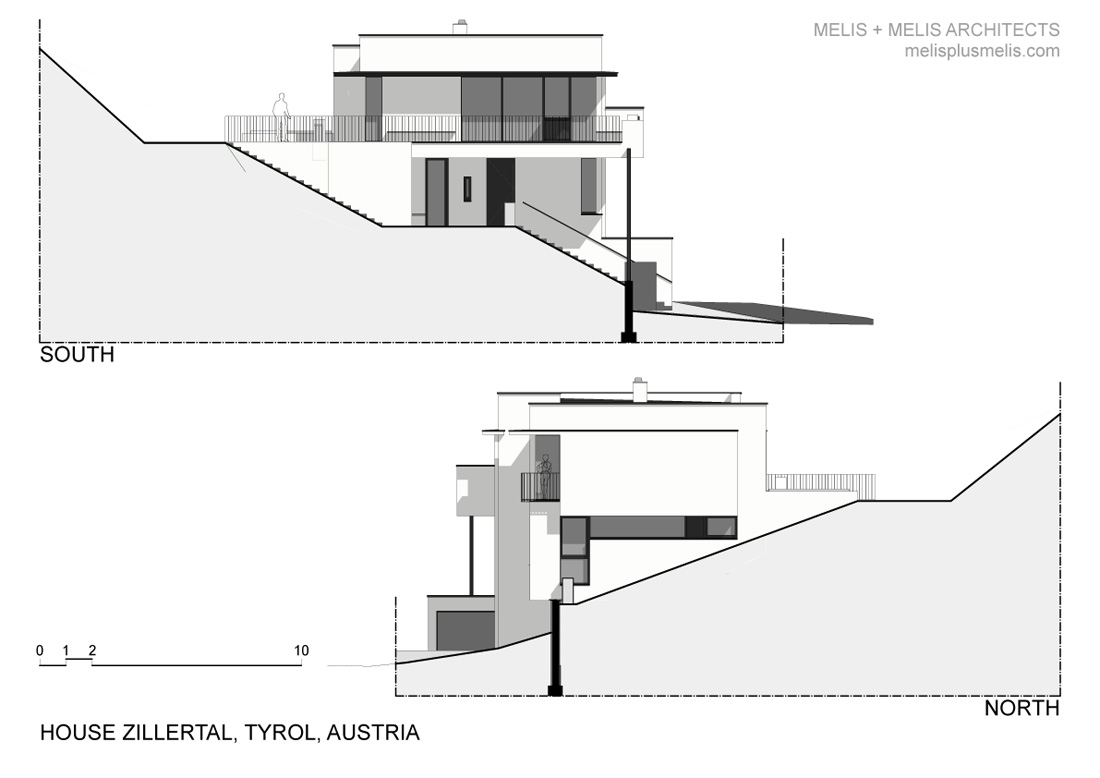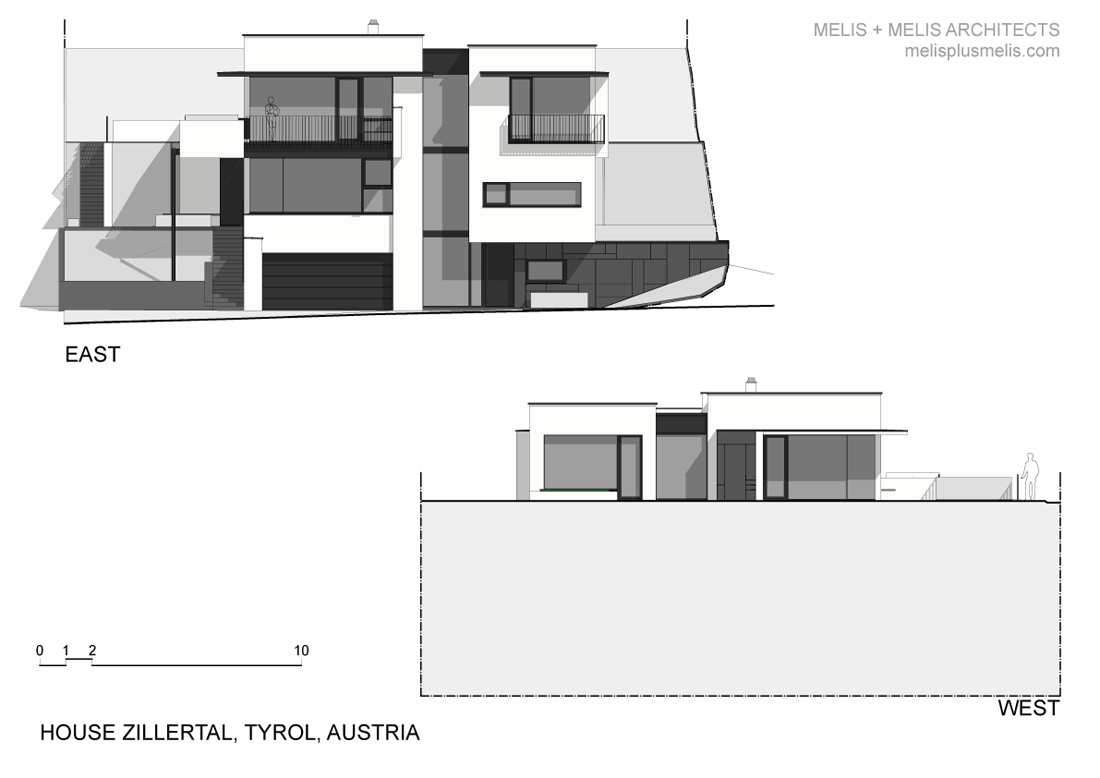 Credits
Architecture
Melis + Melis Architekturbüro
Client
Private
Year of completion
2019
Location
Mayrhofen, Tyrol, Austria
Total area
140 m2 + 45 m2 (separate guest apartment)
Site area
655 m2
Photos
Die Fotografen
Project Partners
Main contractor
Z-Bau Luxner GmbH
Other contractors
Living by Franz Hollaus GmbH, Zuppinger Walter Natursteine, Schlosserei Fankhauser, Spenglerei Gruber Thomas, Steinbacher Dämmstoffe GmbH, Eberharter InstallationsgesmbH, Kama Handels GmbH, ROWA-Moser Handels GmbH, Parkett-Agentur GmbH, Margit Pfister – Farbe Raum Konzept – Innenraumgestaltung, Alois Muigg Schlosserei-Metallbau GmbH, Koch Türen GmbH, STIEBEL ELTRON Gruppe, Glas Siller GmbH, Zillertal Metall GmbH
Related posts
Powered by