The house is situated on a picturesque hill of the Transylvanian city Brasov, surrounded by mountains and with a unique panorama of the medieval city center. The building is part of the city landscape as well, being quite isolated above the rooftops.
The shape of the original building, a typical house with a symmetrical main volume and a secondary extension, was our starting point. The hereby project proposed a functional rearrangement and a new approach for the volume and its expression. The functional reconfiguration brought the living areas up on the first floor, offering this level a 360 degrees panorama. The more private spaces were placed on the ground floor, with a strong connection to the garden.
The house being visible from the city center, the goal was to define a discrete silhouette, that overlaps the natural background, and to use schematic finishings, such as slate, transforming the house in a model representing the quintessence of the memory of the old house.
What makes this project one-of-a-kind?
The reconstruction after a faulty renovation, causing the loss of a mid 20th century house, was already started and the ground level partially finished, when the first meeting with the client took place. The main goals were to redesign the building, keeping the newly built parts, and to bring a contemporary tribute to the lost house.
Text provided by the architects.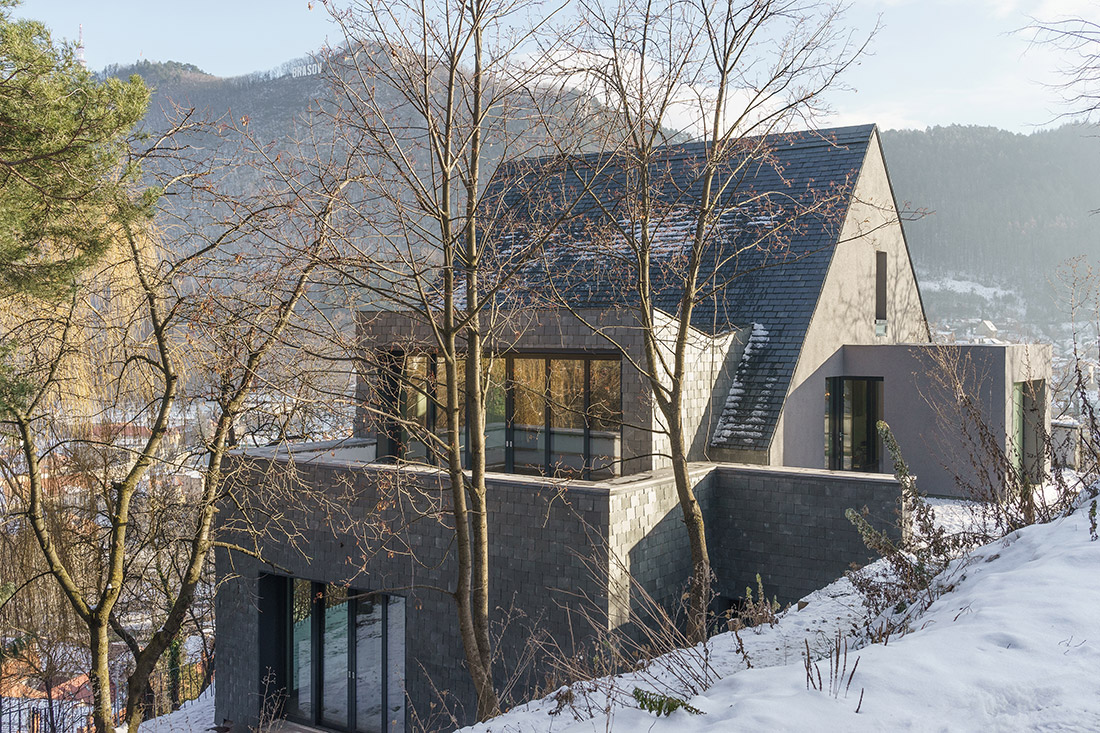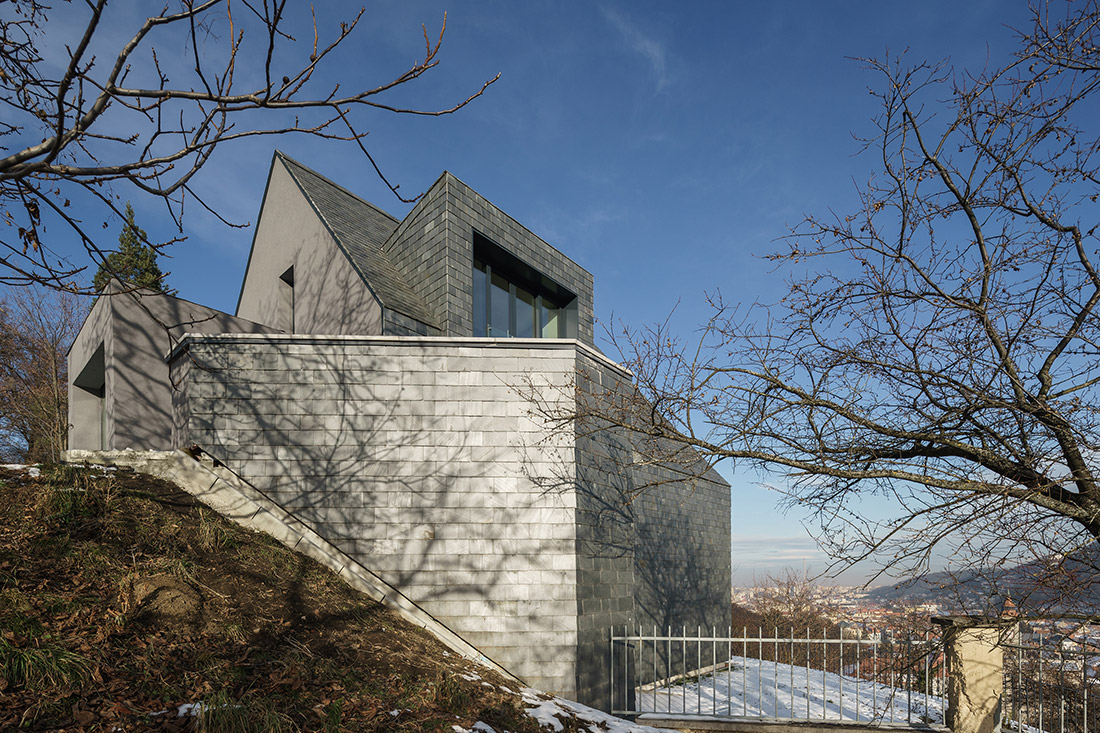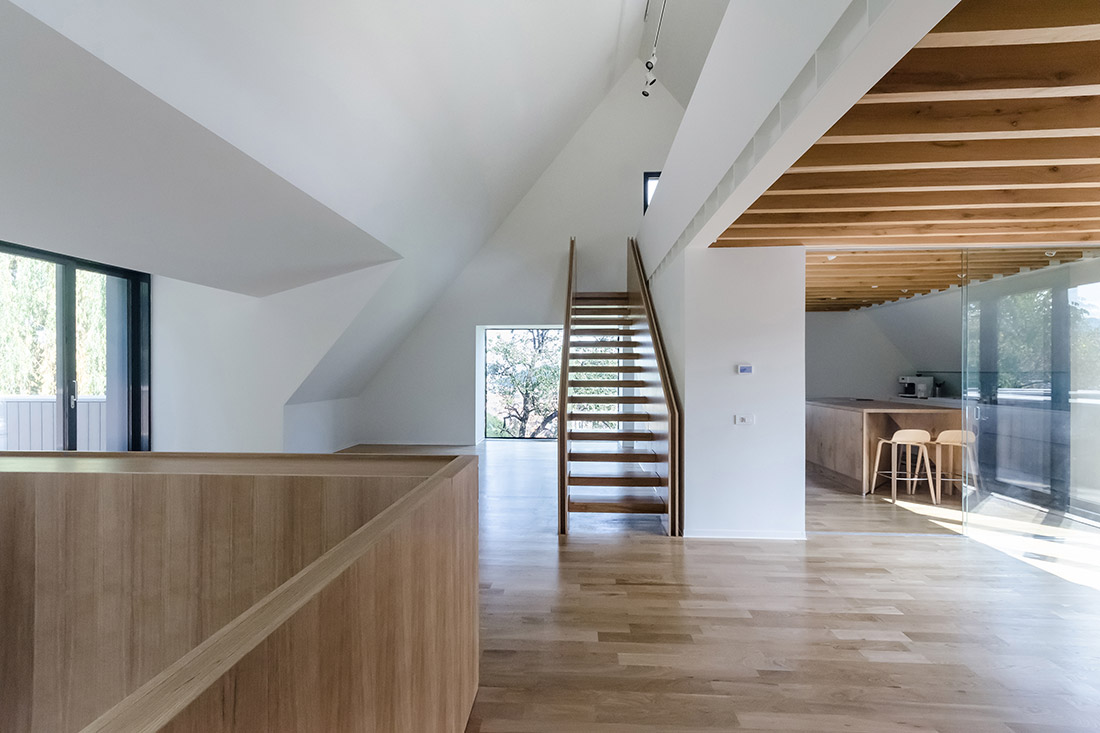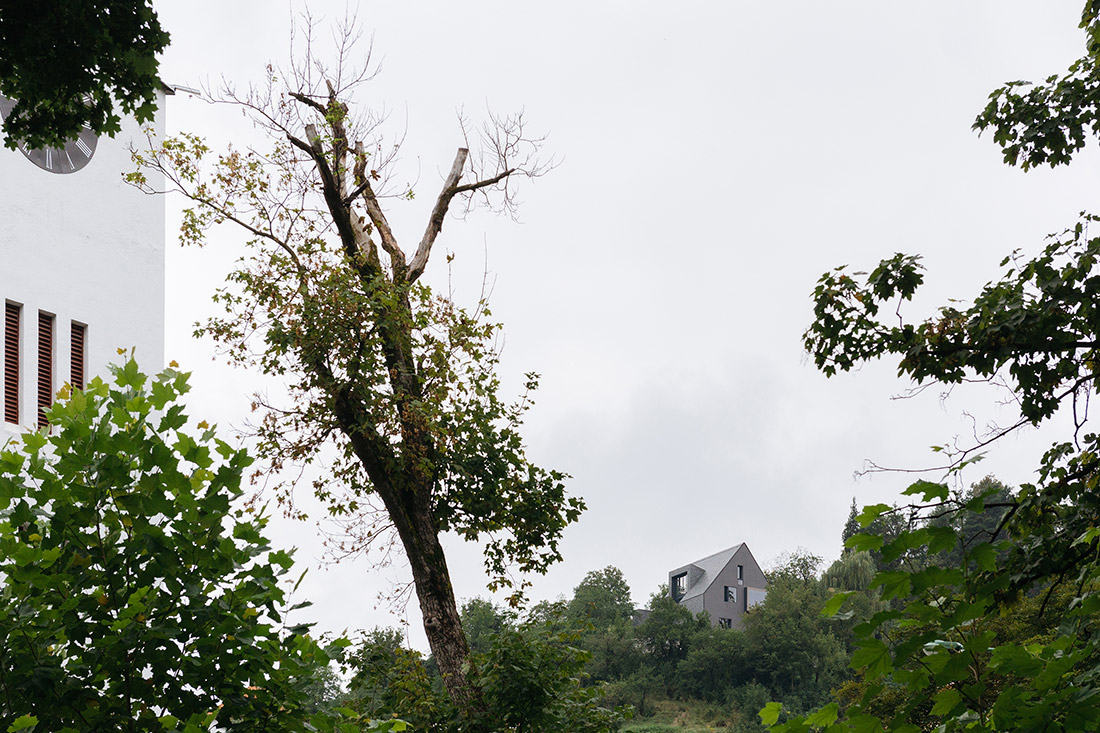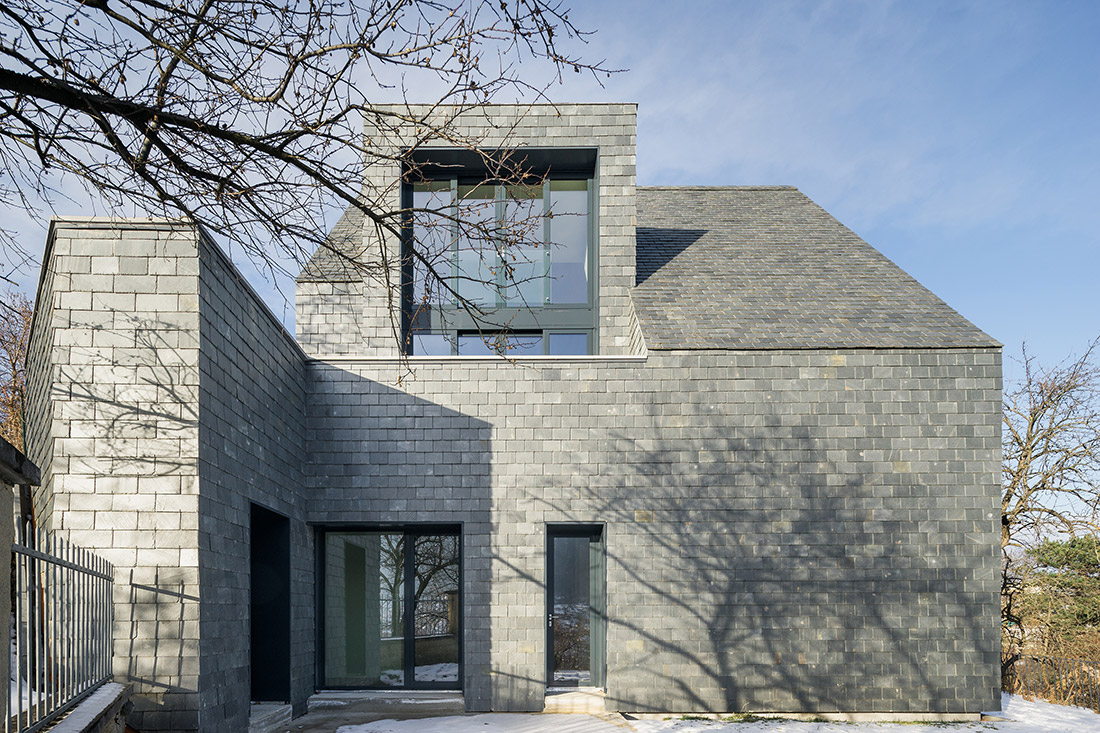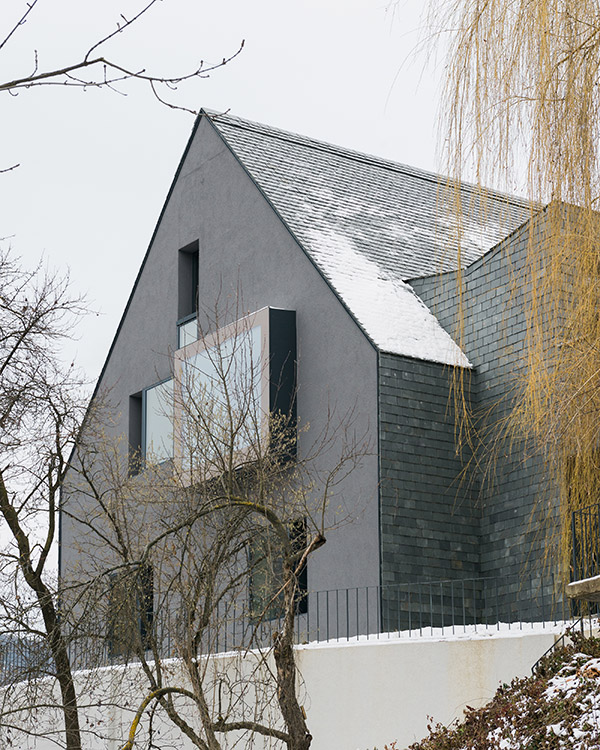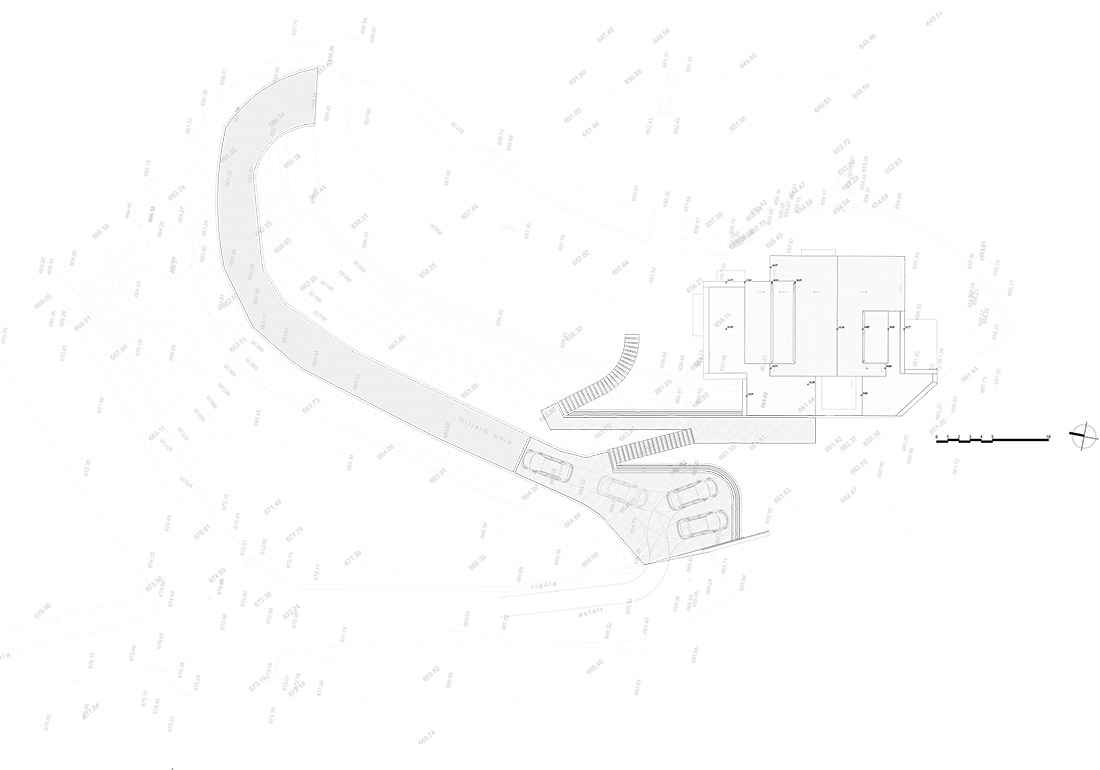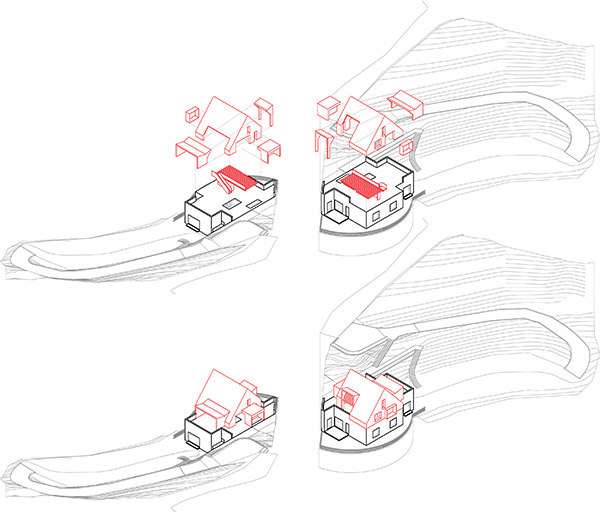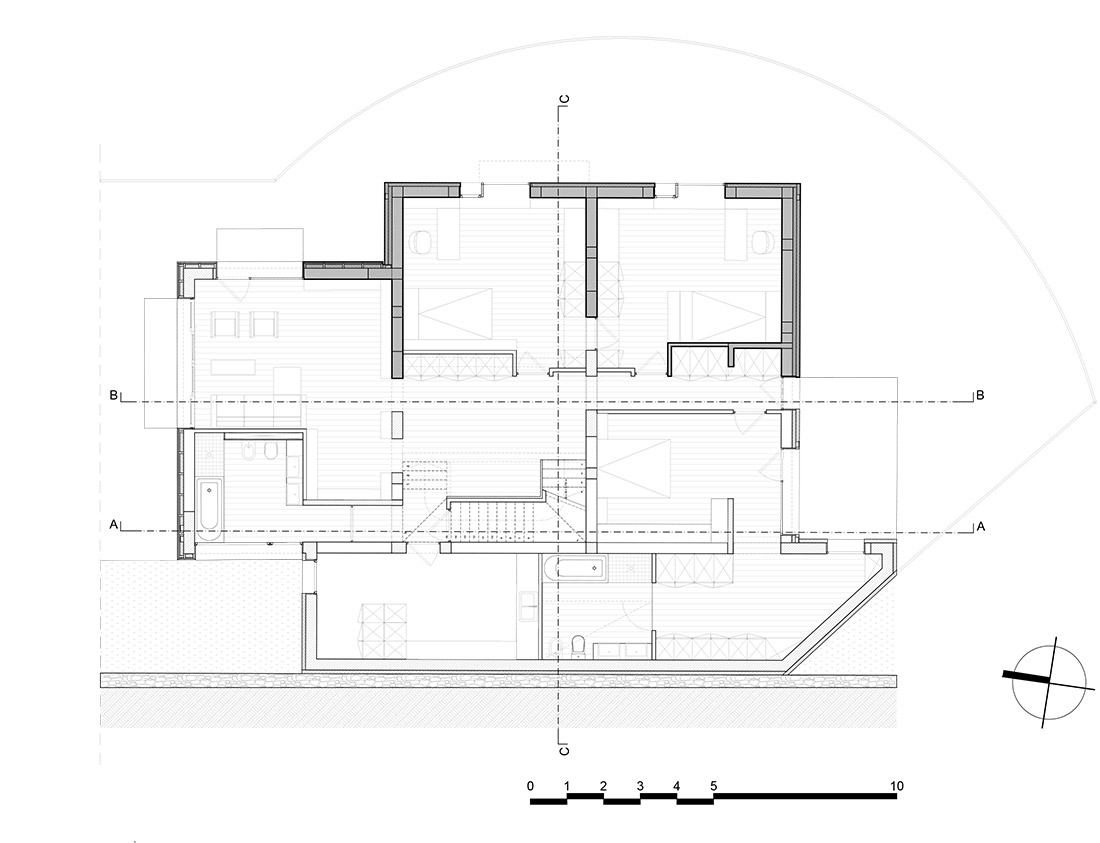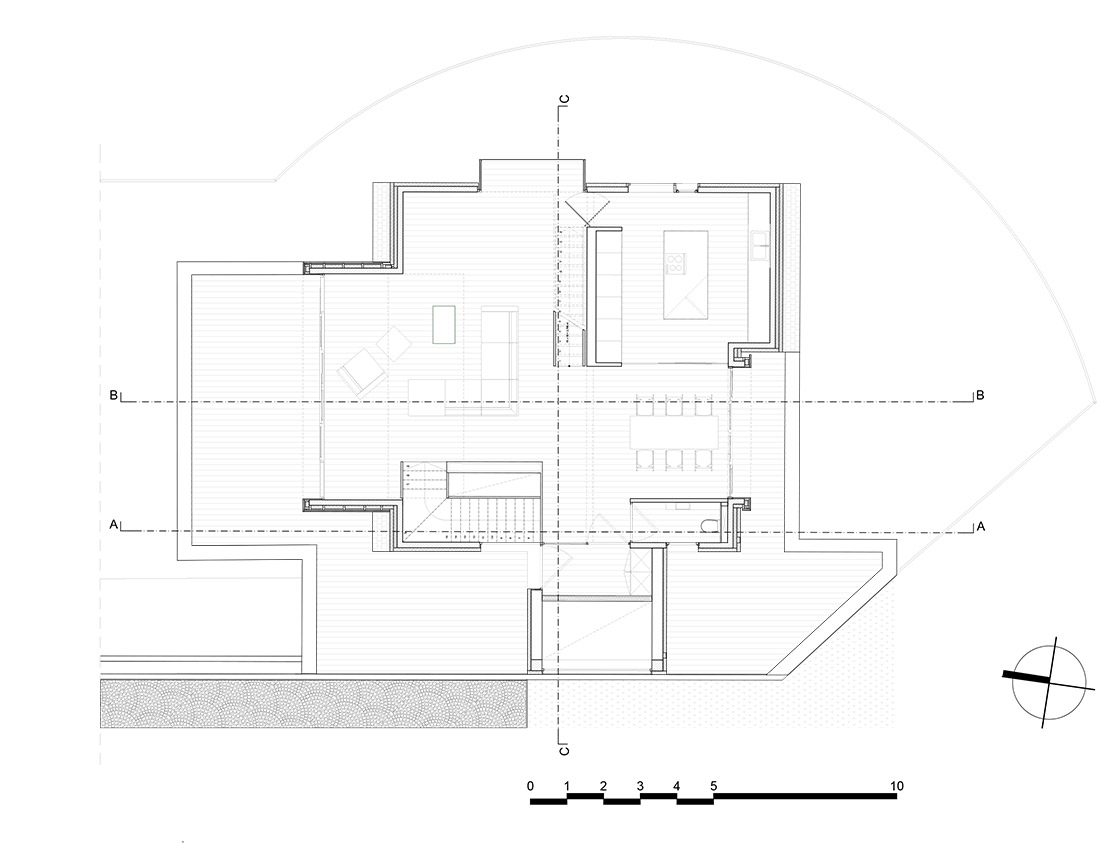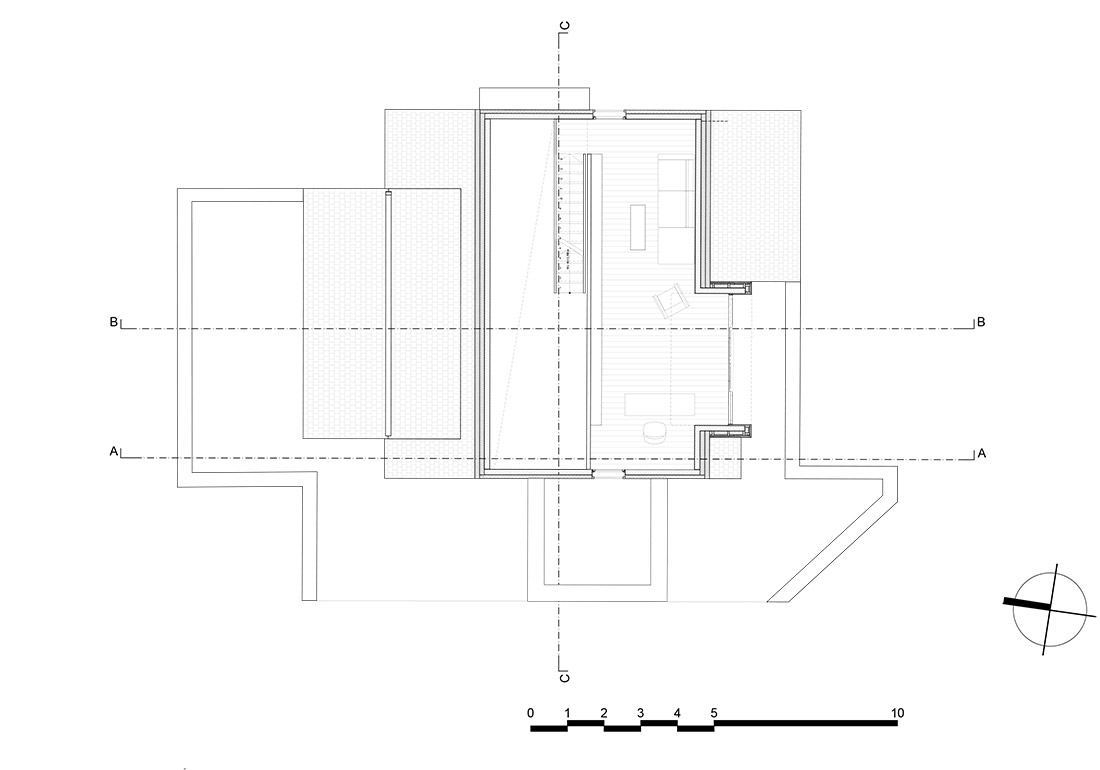 Credits
Architecture
Attila KIM • Architects; Attila Kim, Gabriel Chis Bulea, Alexandru Szuz Pop
Year of completion
2016
Location
Brasov, Romania
Area
Total area: 363 m2
Site area: 2009 m2
Photos
Dacian Groza; Kinga Tomos
Project Partners
OK Atelier s.r.o., MALANG s.r.o.
Related posts
Powered by