The house is located on the outskirts of town, where more densely populated area meets nature. Lamellar floor plan- which closes to the west and the nearbly houses and opens to the south and east into nature- is a result of a long narrow plot. With the use of natural materials –brick, larch wood, pebbles from the local river, oak,… – the house shows affection for the locally. A two-level cube placed into big open living space host wet areas. Sliding doors separate it from other rooms, therefore functions can be fluidly intertwined. A carport placed between the house and the nearbly building creates an intimate green atrium with venerable apple tree. The atrium has become a meeting point of two families. The play of simple volumes and thoughtfully placed window openings allow a sequential experience of the space, views in different directions, nature in the house and effective natural ventilation in summer. On the other hand the windows maintain privacy despite the proximity of neighboring buildings. The porch is shaped like a large window, directing the view from the green atrium to the meadow, where horses graze among old trees.
What makes this project one-of-a-kind?
A family house HF is distinguished by its thoughtful layout design. Its position is defined by the narrow plot and the proximity of a neighbouring house. Although the orientation is not ideal and the design is atypical for a passive house, it nevertheless complies with the passive standard. It mostly closes to the nearbly houses in the west, and opens to the south and east into nature, where it has an open view of orchards, fields and the Kamnik Alps. A large open living space spans over two floors. A house has no service rooms and all communication surfaces are multifunctional.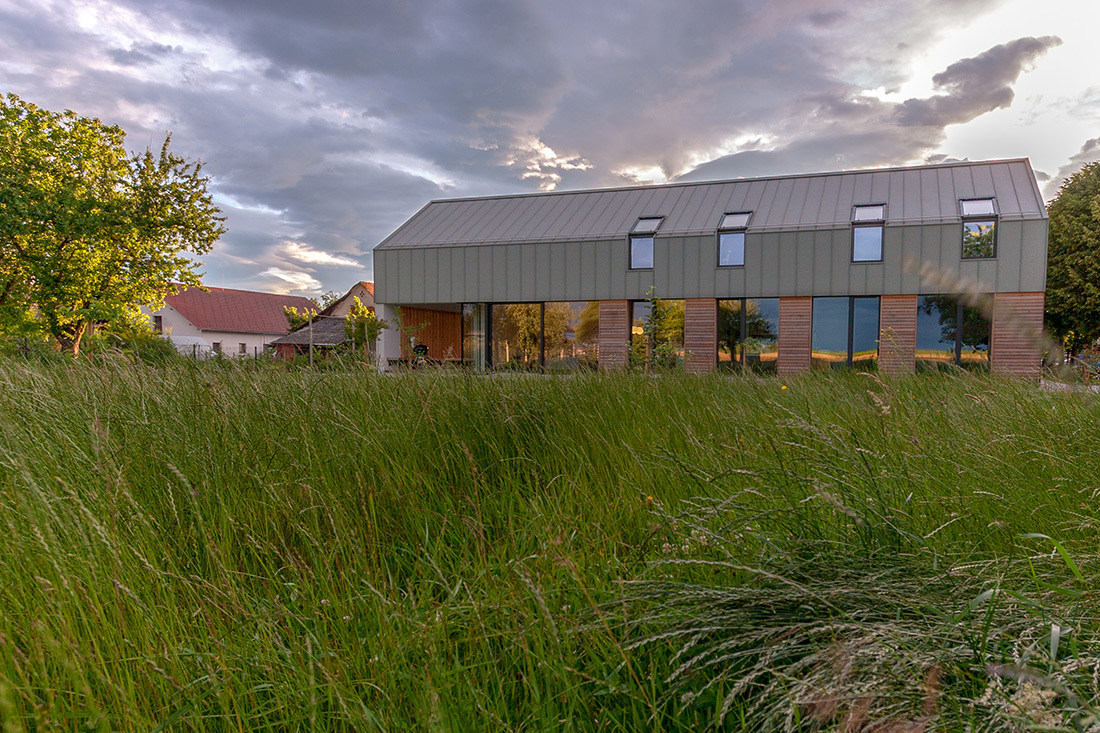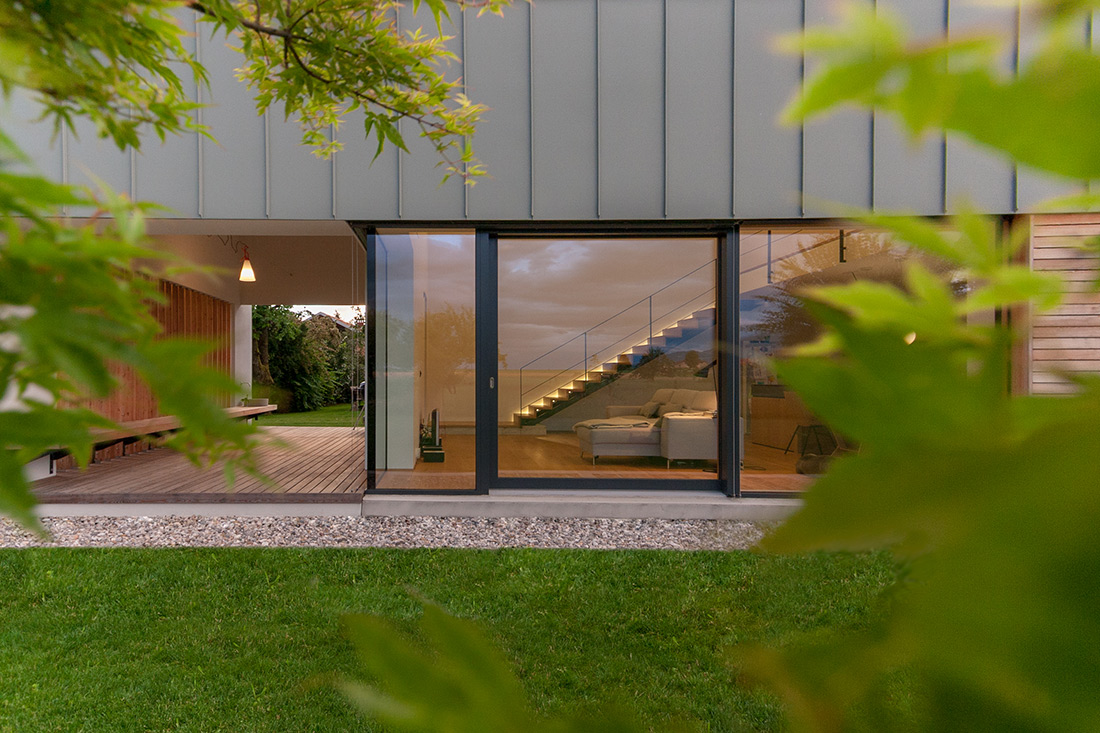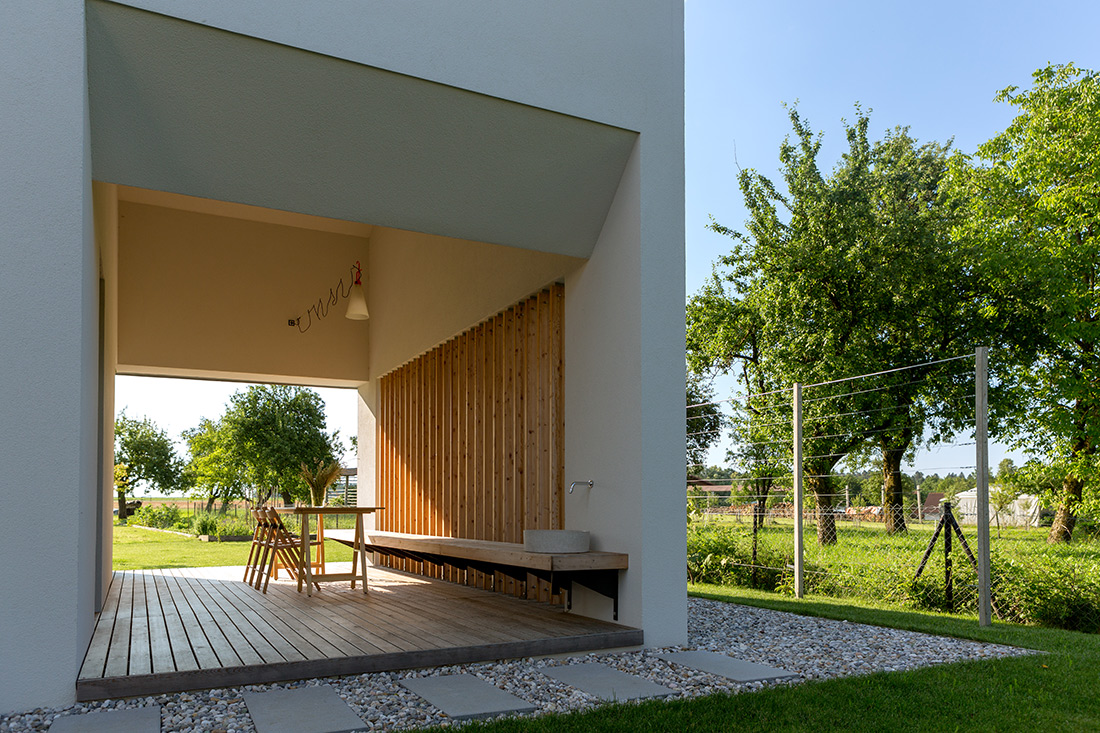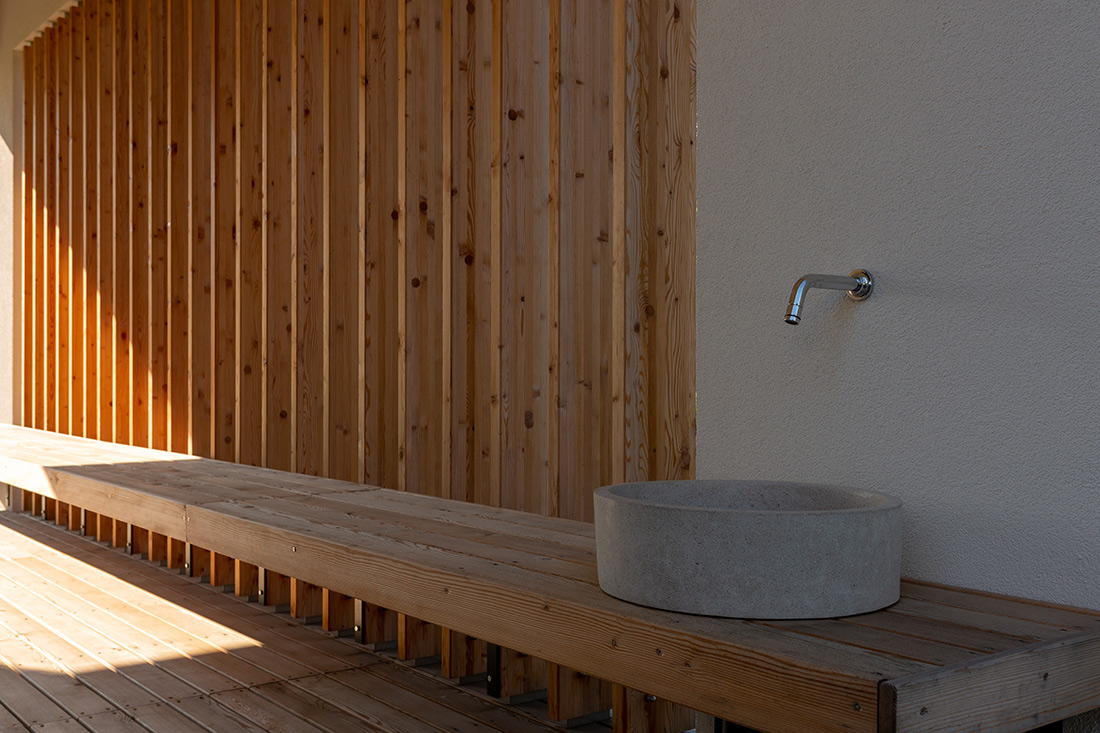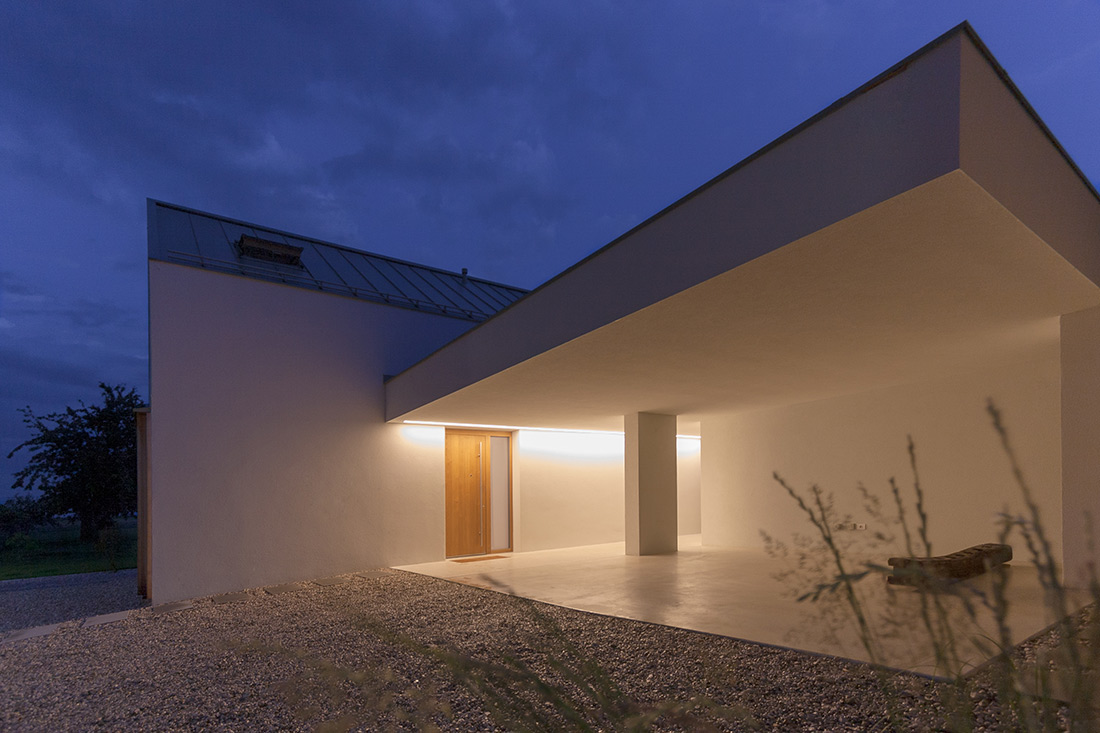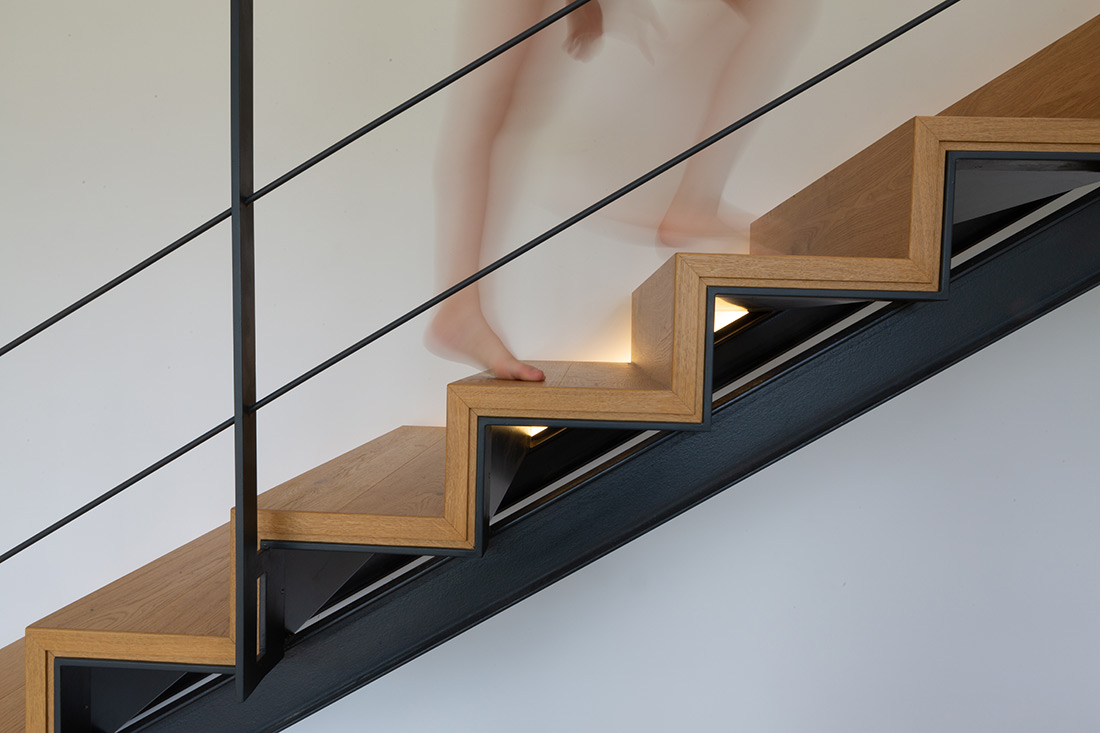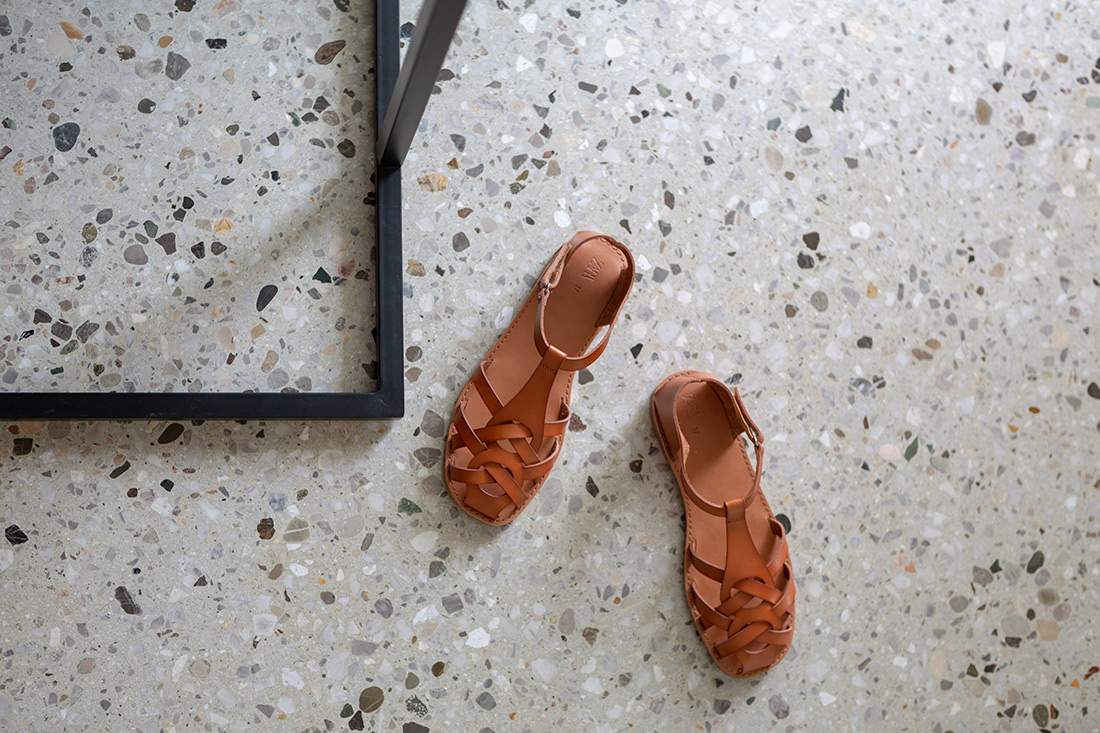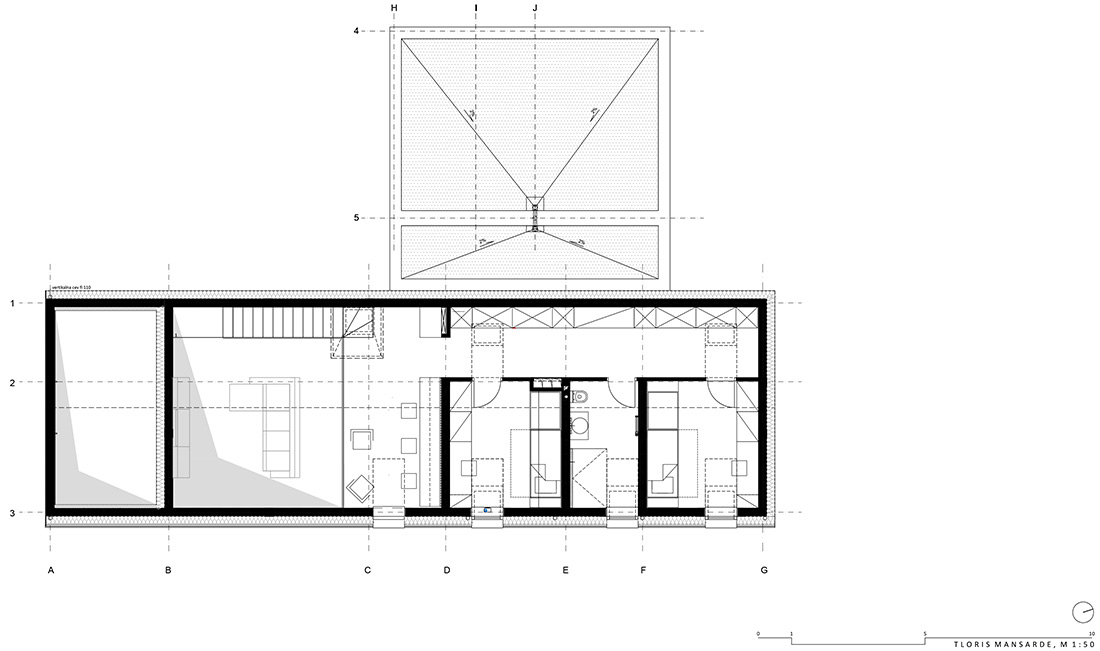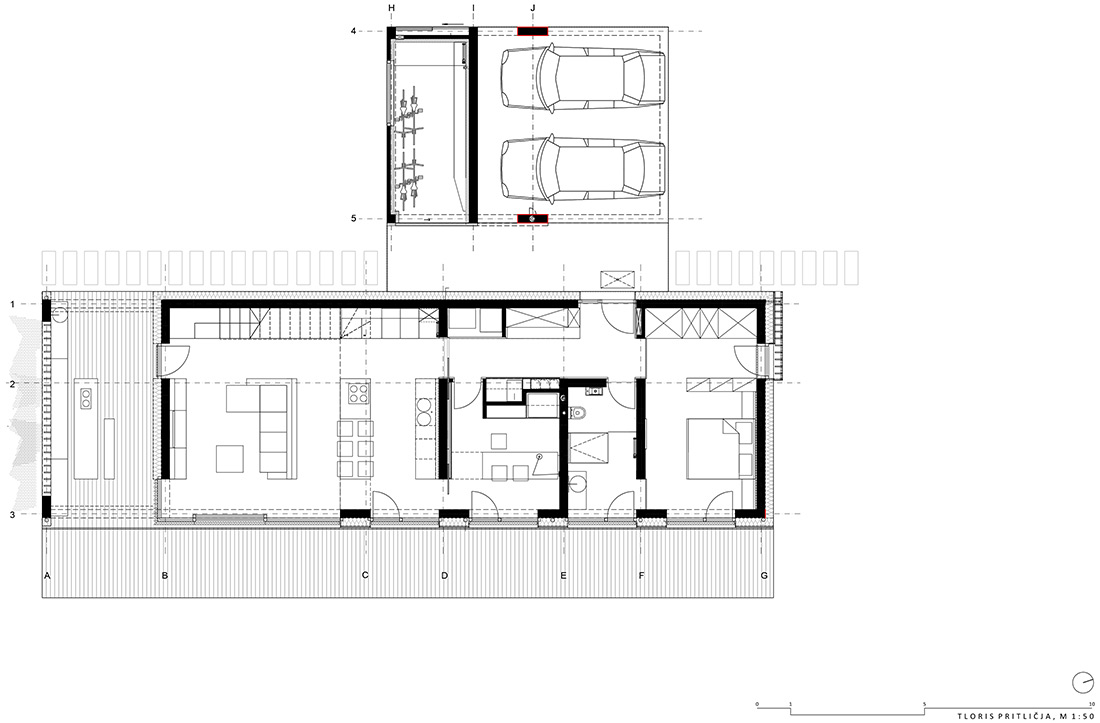 Credits
Architecture
Panda's d.o.o.; Petra Hudobivnik Florjančič
Client
Private
Year of completion
2019
Location
Kranj, Slovenia
Total area
house:173 m2
terrace: 21,3 m2
carport: 43,4m2
Site area
816 m2
Photos
Gašper Florjančič
Related posts
Powered by