Winery Leber, run by well-known Styrian winemakers, lies in beautiful surroundings of Slovenske gorice. The owners decided to renovate historically protected vineyard cottage from the beginning of 17th century, with late renaissance details. The aim was to transform the historic monument into a boutique hotel with an accompanying wellness program. The dimensions of the centuries-old house were not spatially sufficient for such a complex program, so the building needed to be enlarged with an extension. Since the vineyard cottage was protected as a monument, cooperation with the Institute for the Protection of Cultural Heritage Maribor was crucial.
It was necessary to set a contemporary addition to a sensitive and historically rich building in such a way that the old object did not degrade. A subtle extension is located on the south side of the existing building, clad in earth-colored panels, in this way, annex merges with the surroundings. Its effect is further emphasized by reflective panoramic windows, which act as a counterpoint to the smaller historical windows on an old building. Boutique hotel is placed in an old vineyard cottage and contemporary annex hostess new wellness program, a whole floor lower and hidden from the entrance side. The interior of the vineyard cottage follows the use of original materials and color tones, thus preserving the spirit of the time, while the new extension, on the contrary, is designed in a more contemporary way.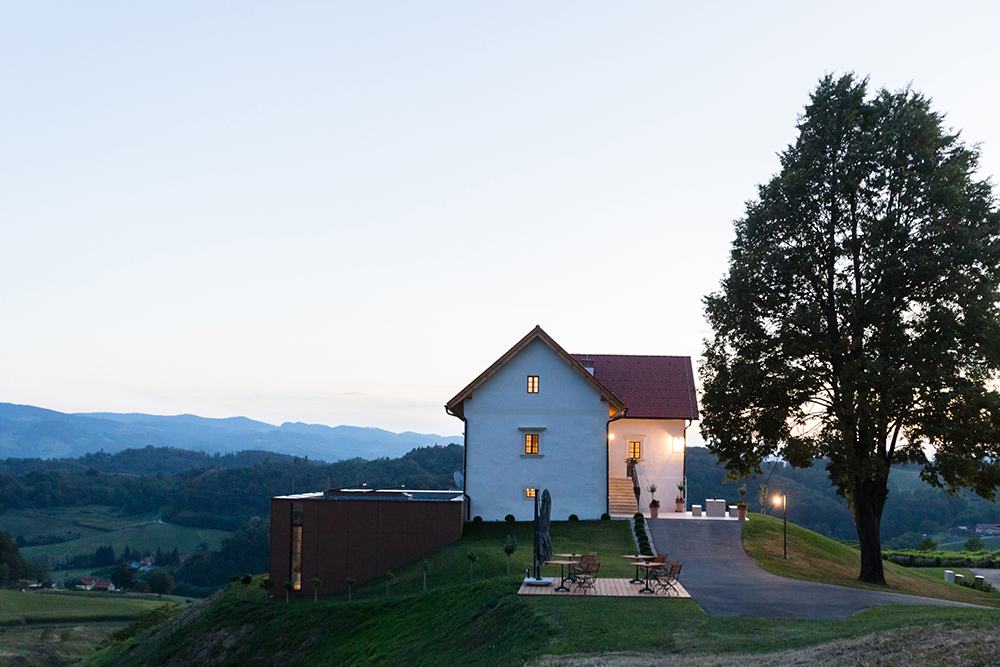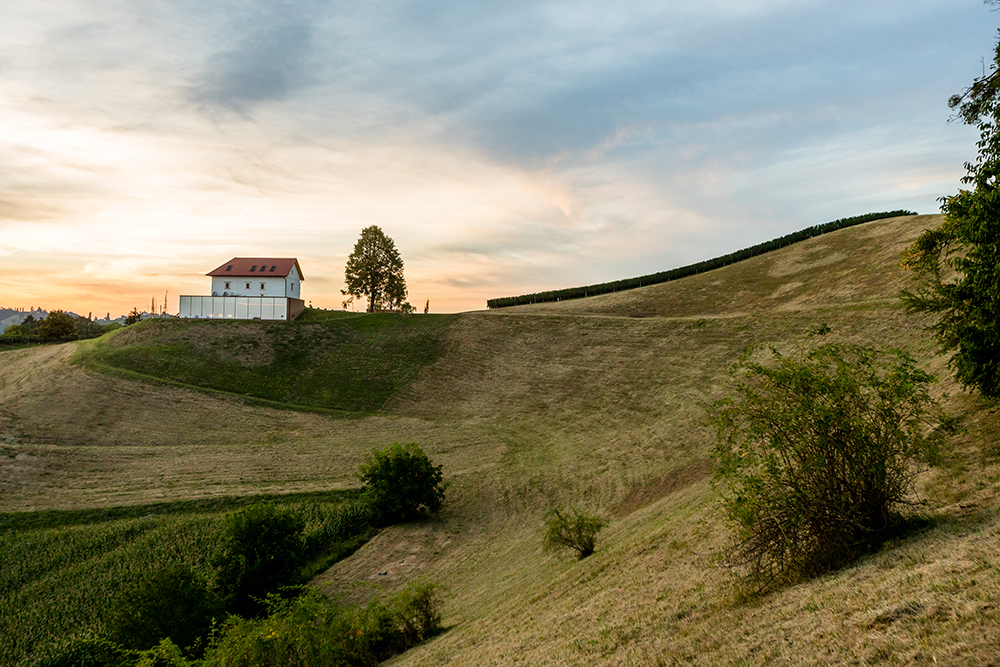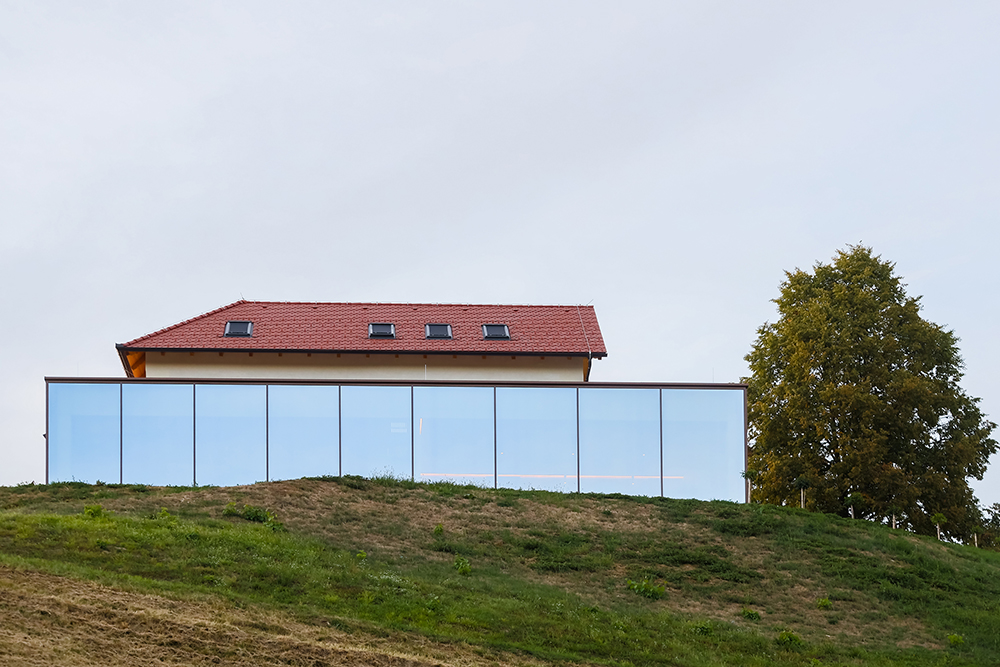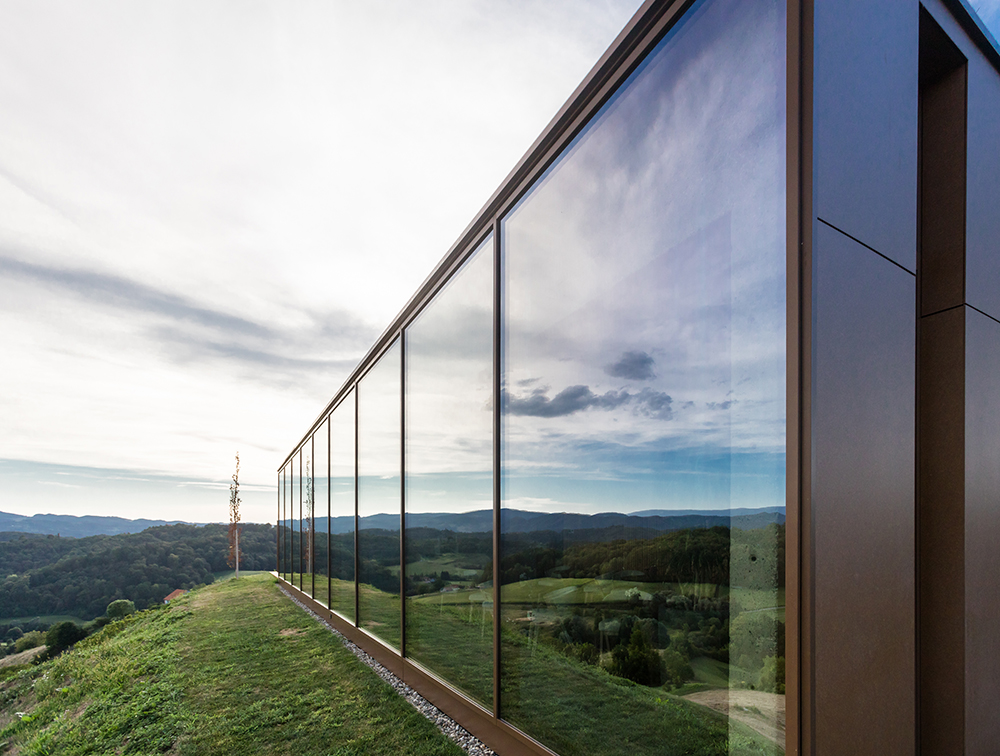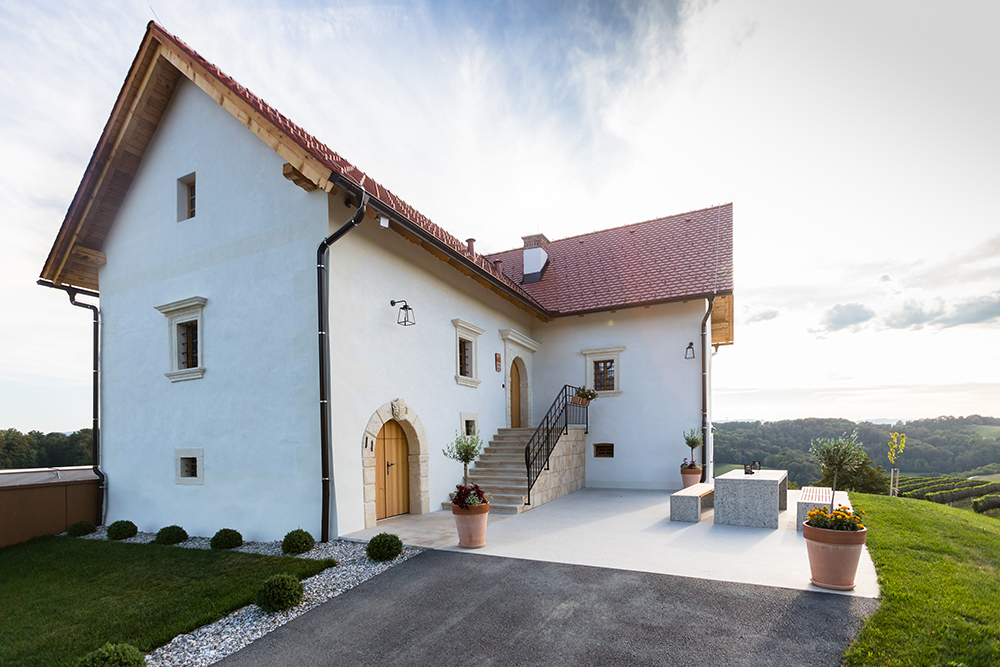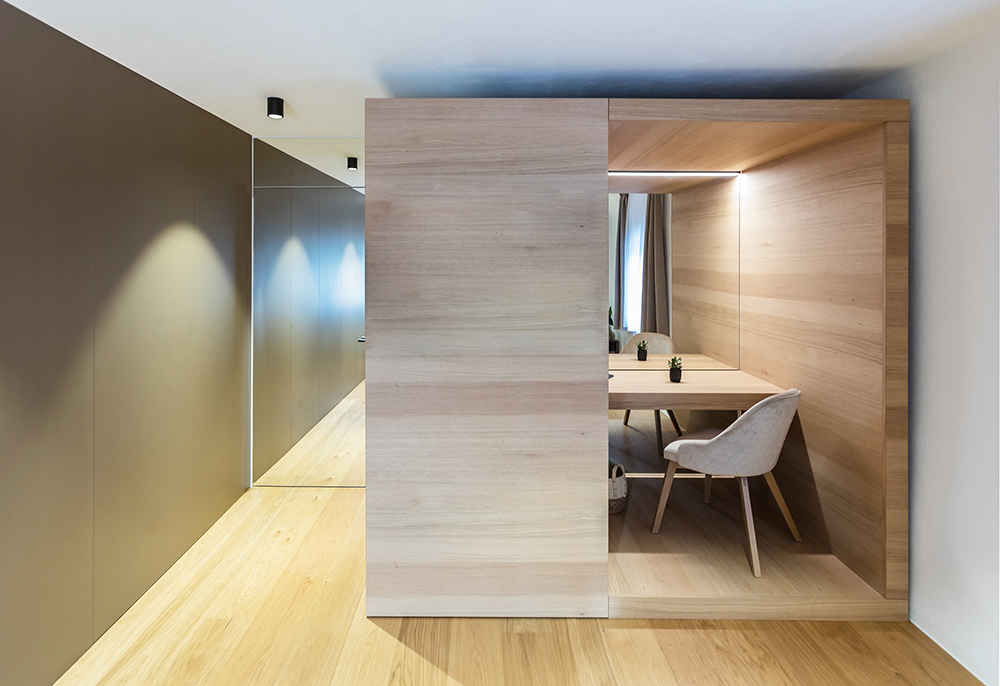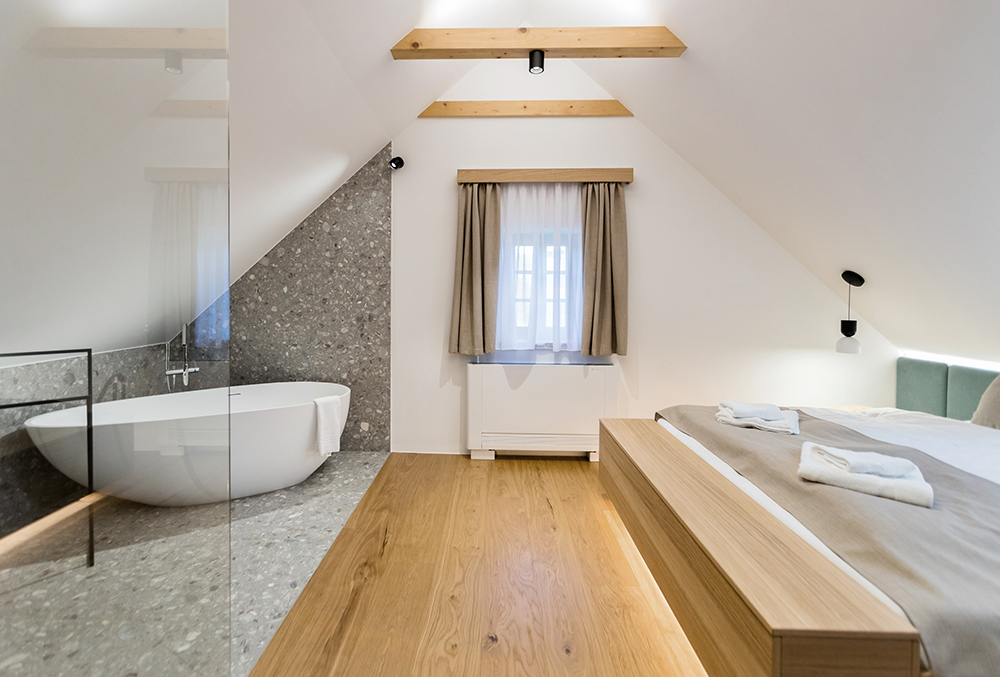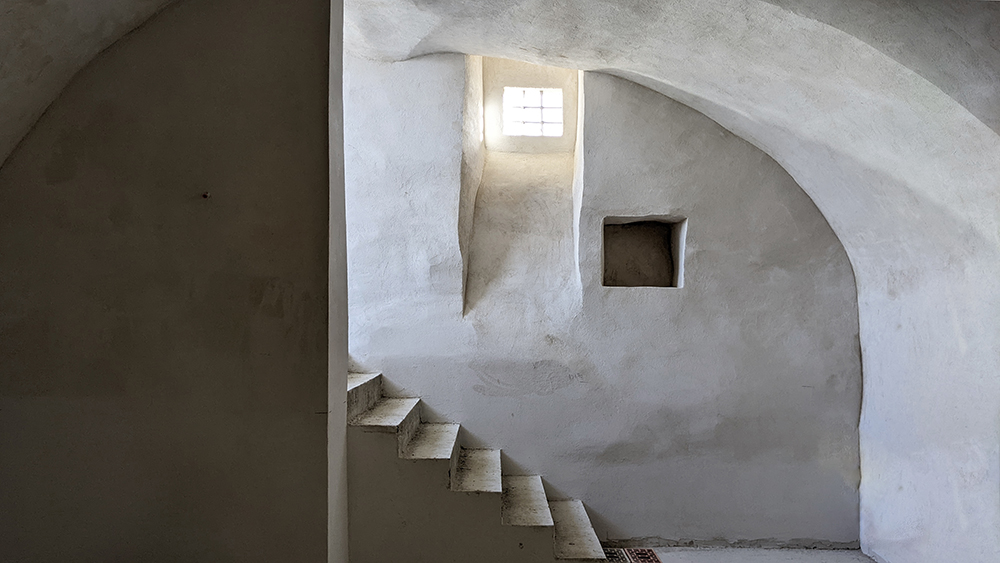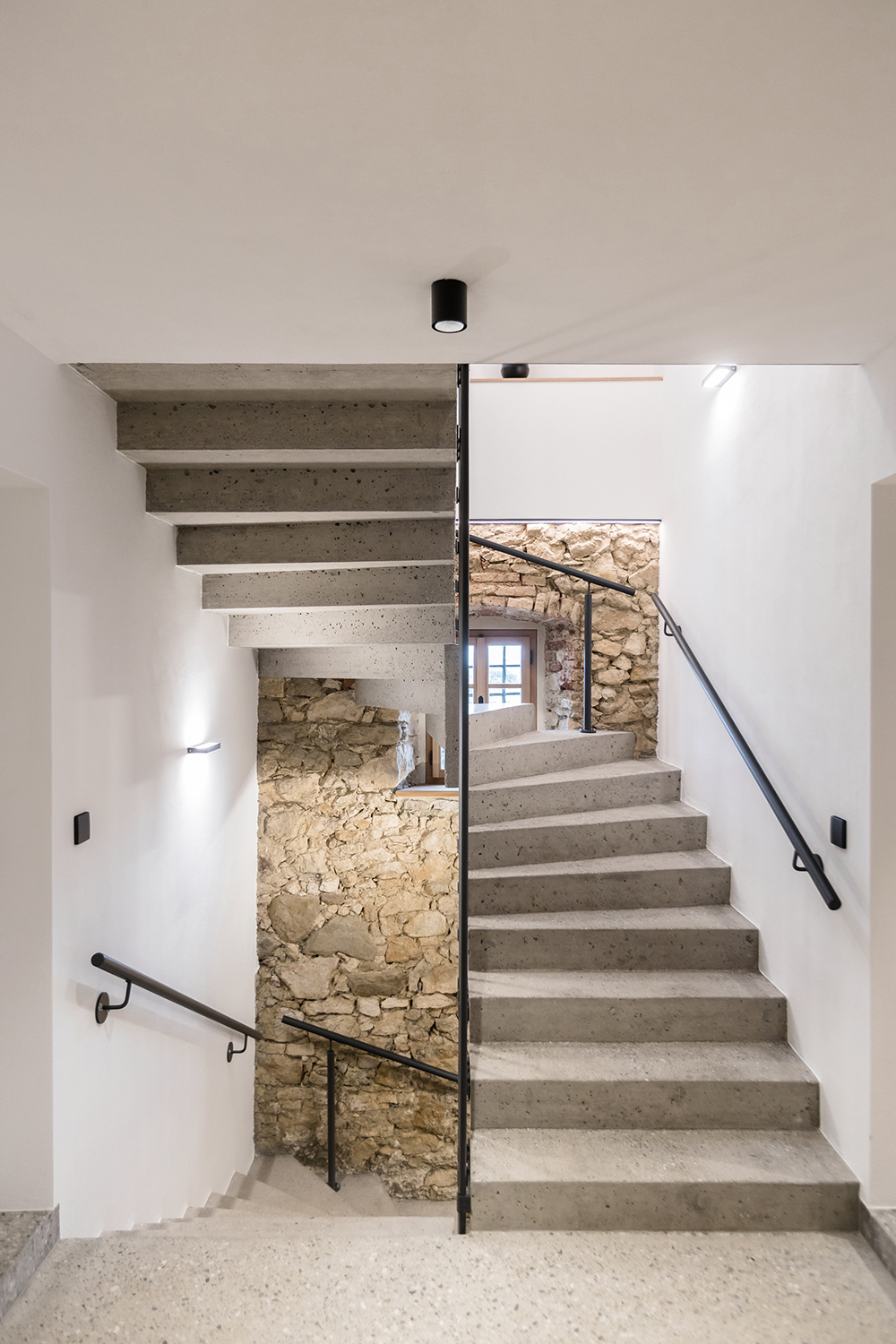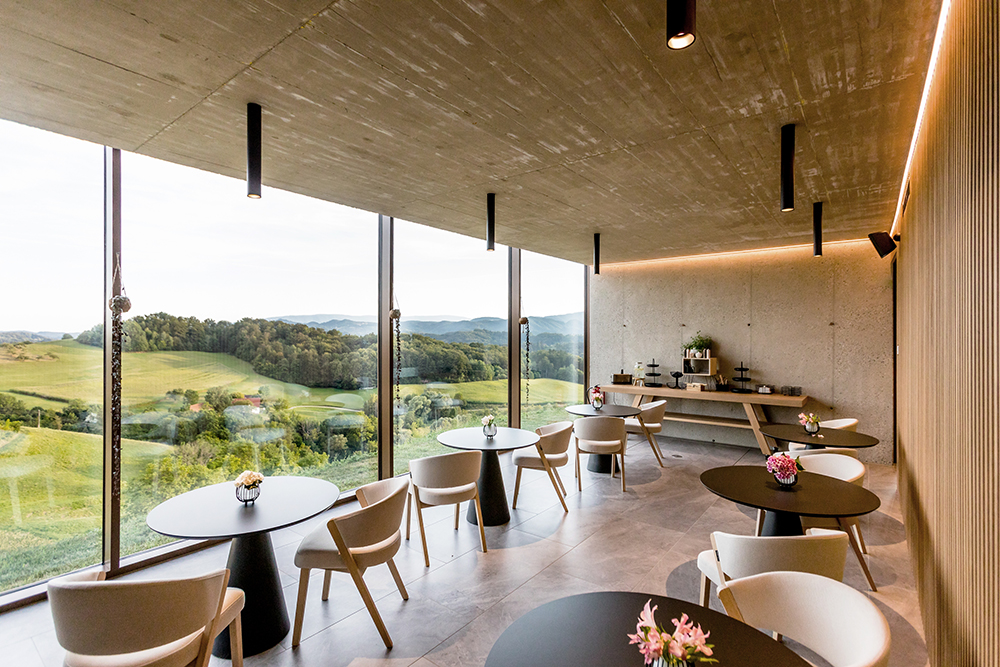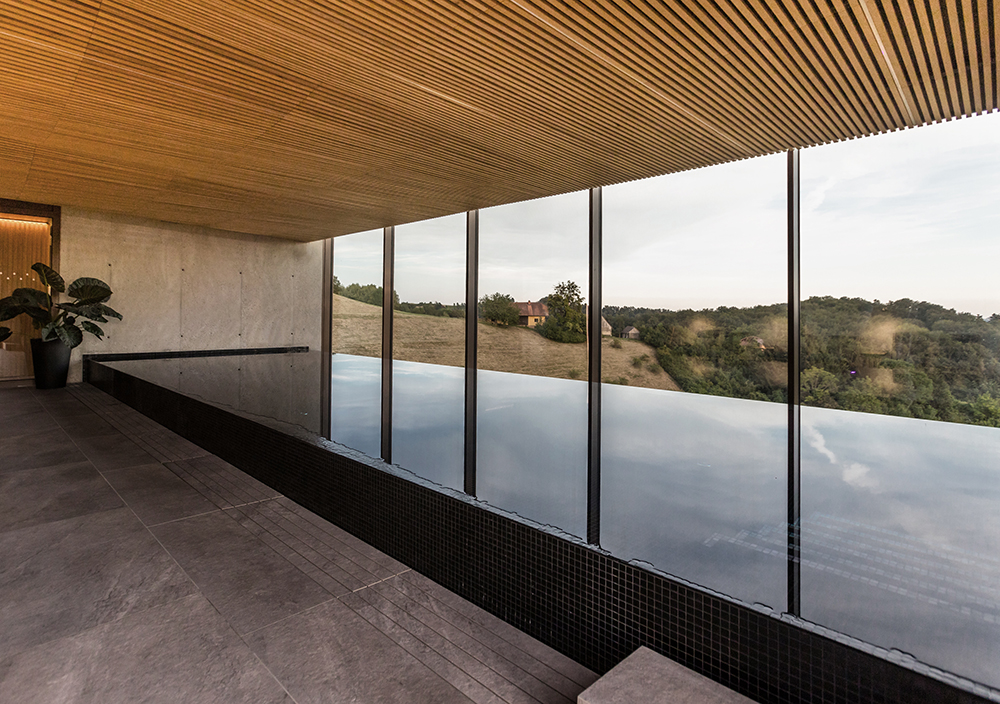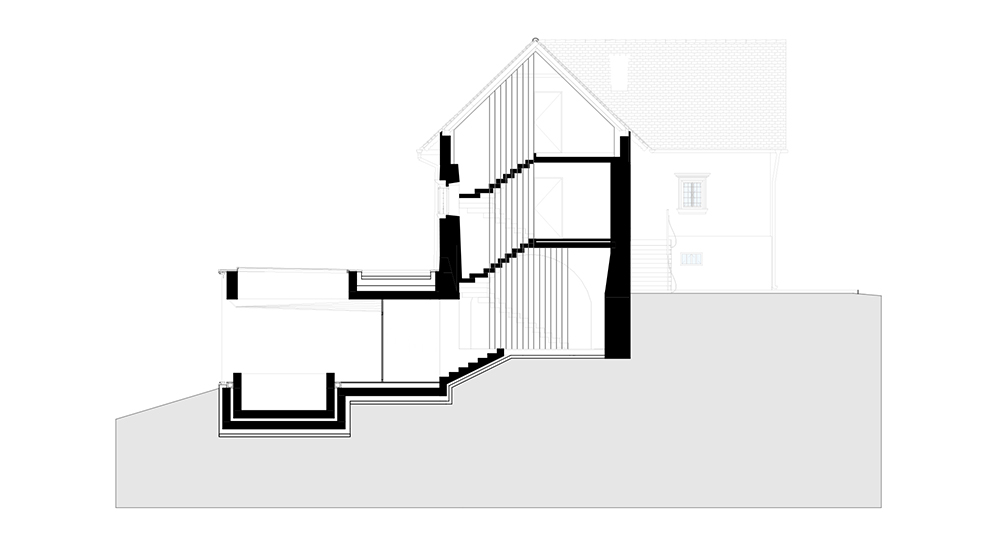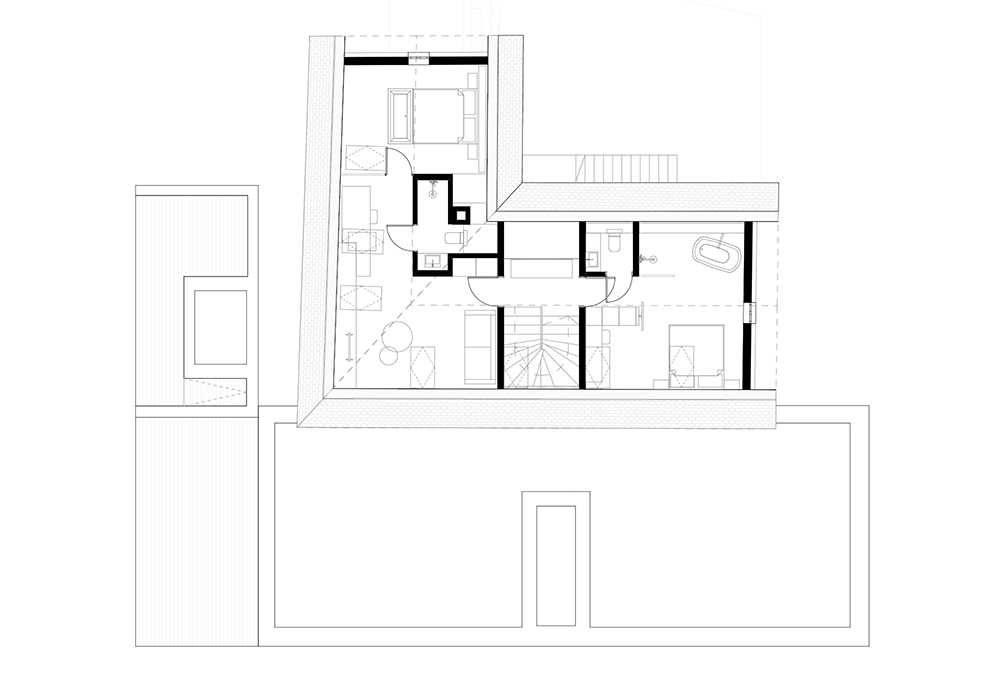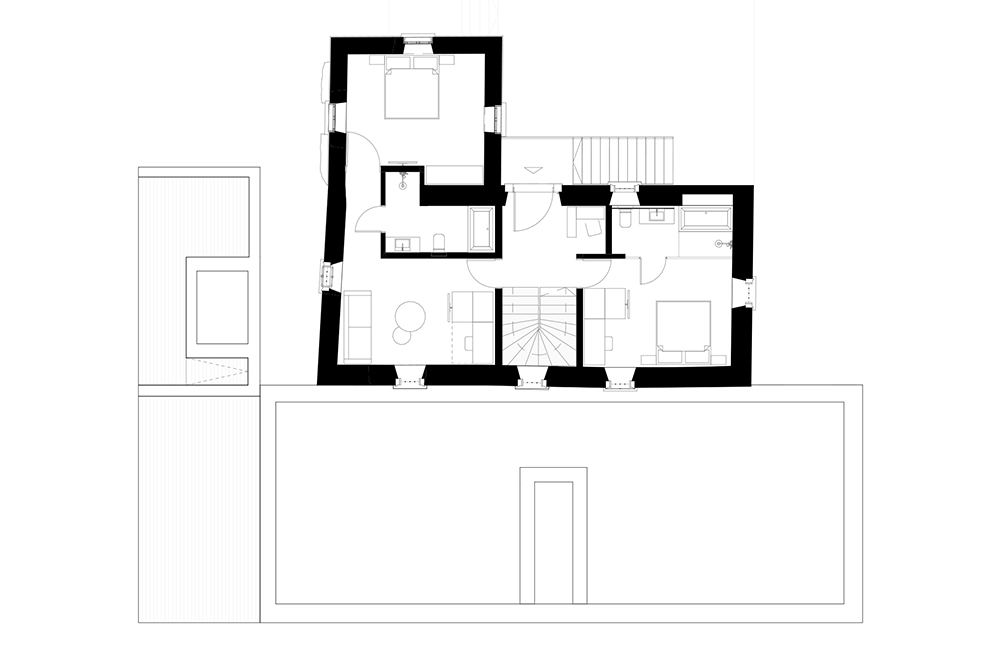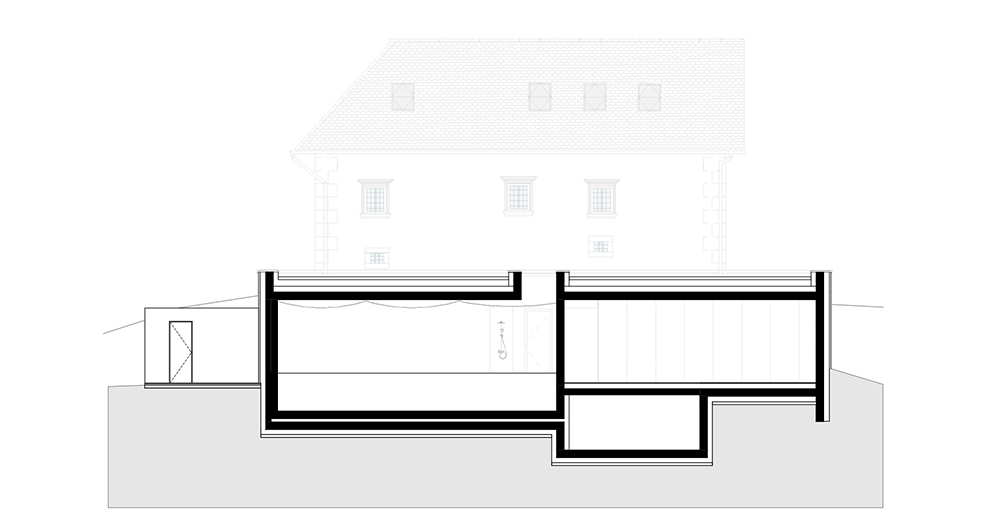 Credits
Architecture
Coinhab arhitekti
Client
Vinogradništvo in izletniška kmetija Leber
Year of completion
2022
Location
Zgornja Kungota, Slovenia
Photos
Tomaž Pažek, Tadej Bernik
Stage 180°
Project Partners
Building construction plans – Uroš Žvan u.d.i.g., Inženiring biro Armatura d.o.o; Mechanical engineering plan – Boštjan Visočnik u.d.i.s., SIMEP Inženiring d.o.o.; Construction supervision – Ines Gregorčič, u.d.i.a. Miloprojekt d.o.o.; Geodetic plan – Tadej Zver d.i.g., Geograd d.o.o.; Carpentry and roofing – VIKTOR PAJTLER s.p.; Plan of electrical engineering – ELSIST, Tomaž Mikic s.p.; Restoration works – Benjamin Korošec s.p.; Electrical installations – Miroslav Kukovec, Construction, facade works – Miba gradnje d.o.o.; Mechanical installation – Robert Žmavc s.p., Pool – Remax bazeni, Facade – Eternit; The contractor of the recording of the existing situation and the conservation plan – 360 – Arhitekturni posnetki Smiljan Simerl s.p.; Responsible conservator – Suzana Vešligaj (ZVKDS OE. Maribor), Carpentry work – Kreana d.o.o.
Related posts
Powered by