The old layout divided the space into many small rooms, so we completely rethought the floor plan. We like to soften the minimalist approach with curved forms, and liven it up with vivid colors.
One year's worth of work is displayed in this apartment. There were many small details to plan for and many hours of consultations with various experts. We oversaw the construction as well. We checked daily (!) how the work was going.
We experience it as a gift that we can create together. It is huge that we don't just create spaces, but items as well: tables, couches, radiators or carpets. We gained a lot of new experience, for example the stairs were a brand new challenge.
What makes this project one-of-a-kind?
Unique panorama with two terraces.
About the authors
We are Belgian nationals of Hungarian origin; we live near the Belgian-Luxembourgish border. Together we are 129 years old, well not really old, more like we have been young longer.
Text provided by the authors of the project.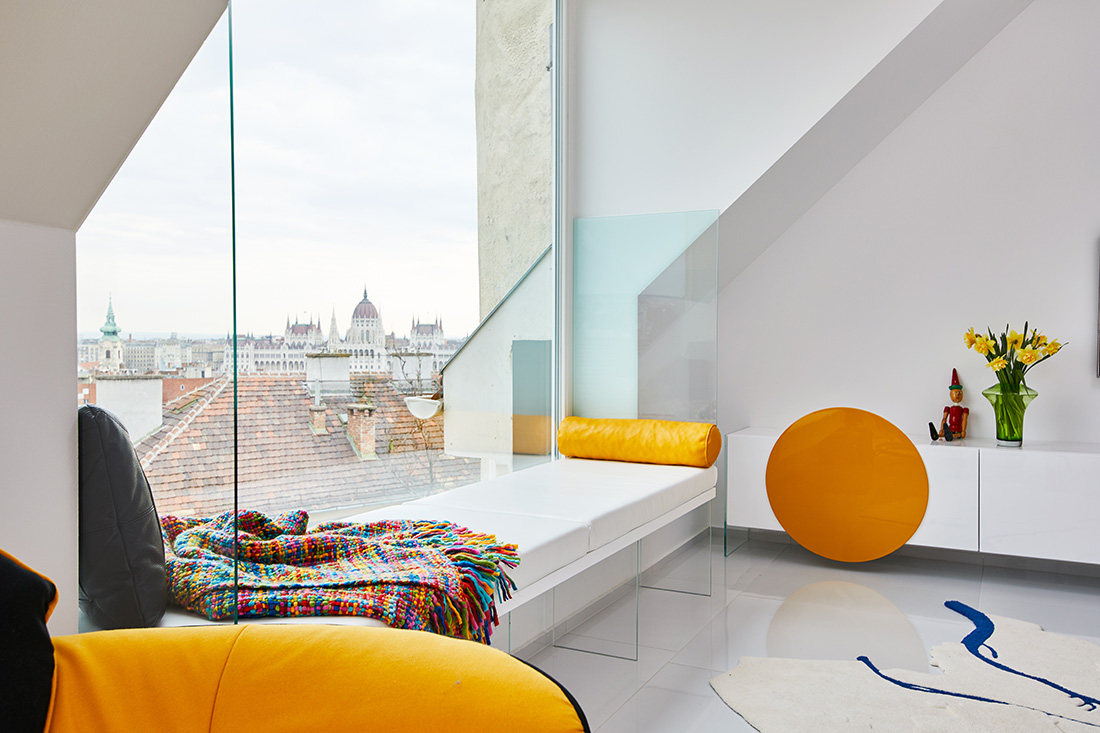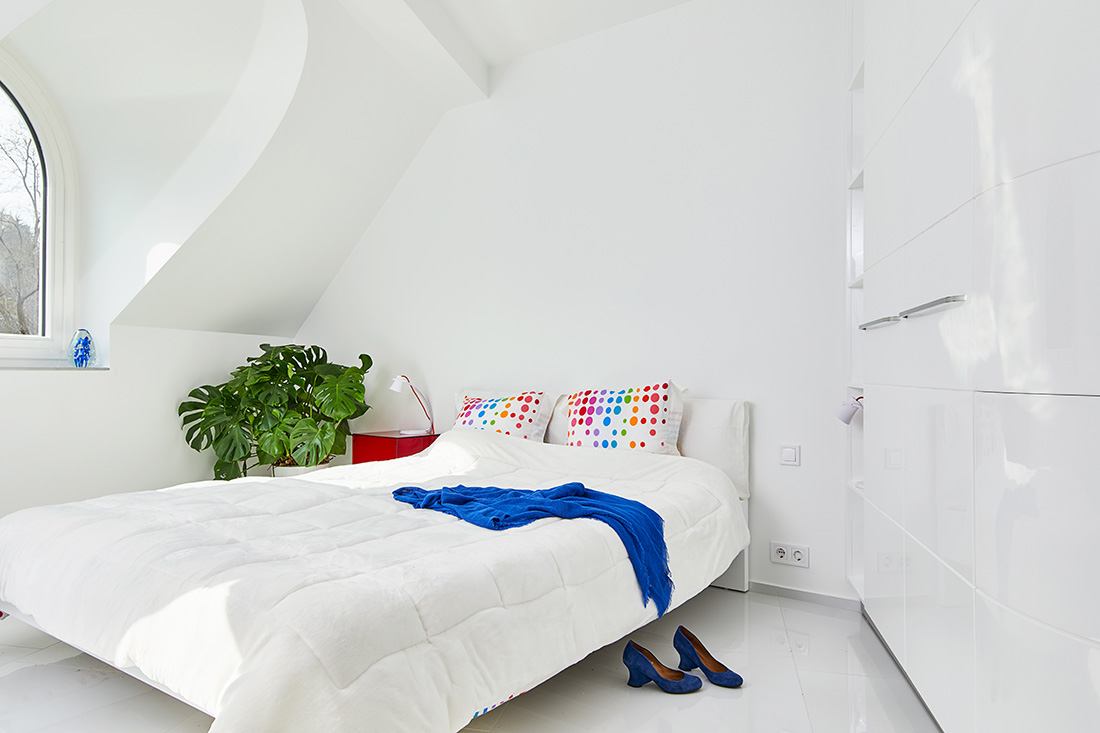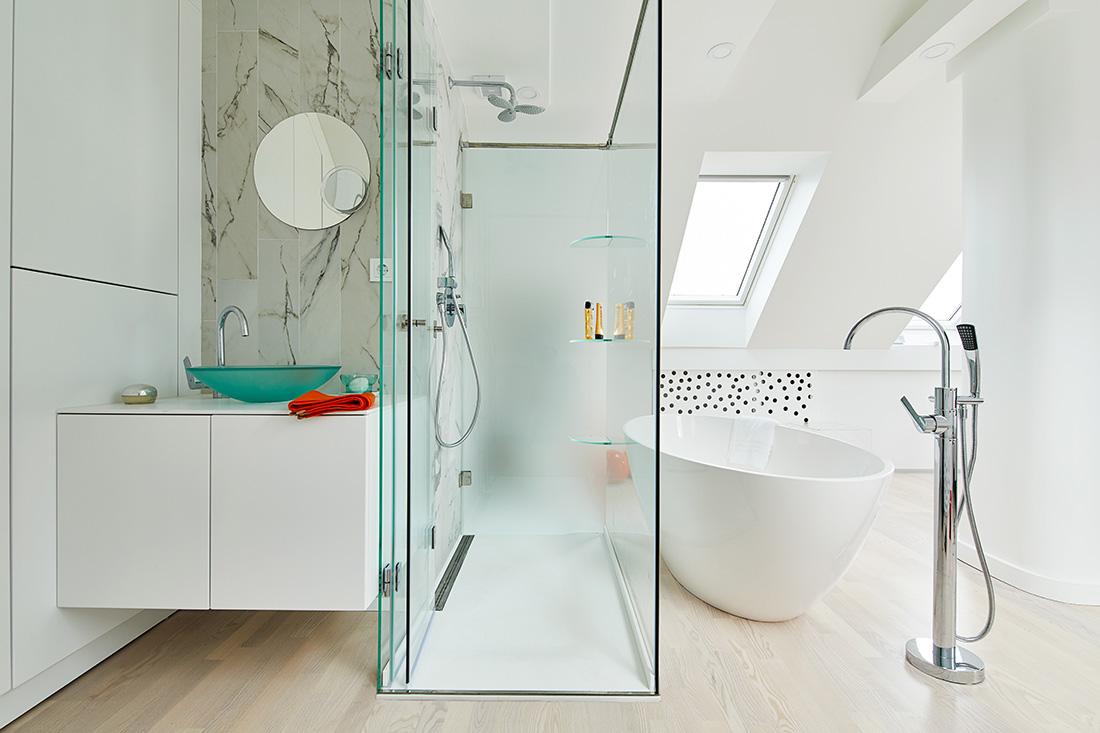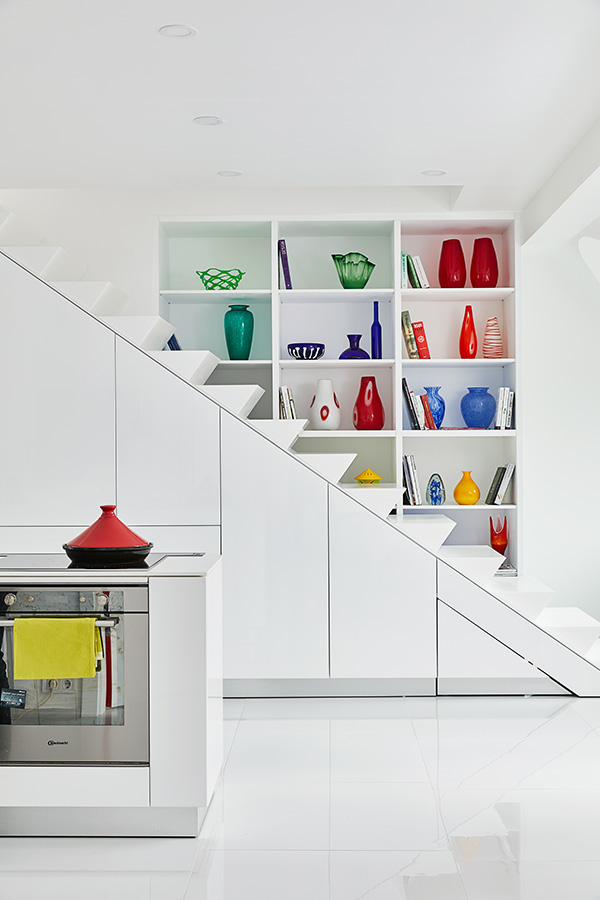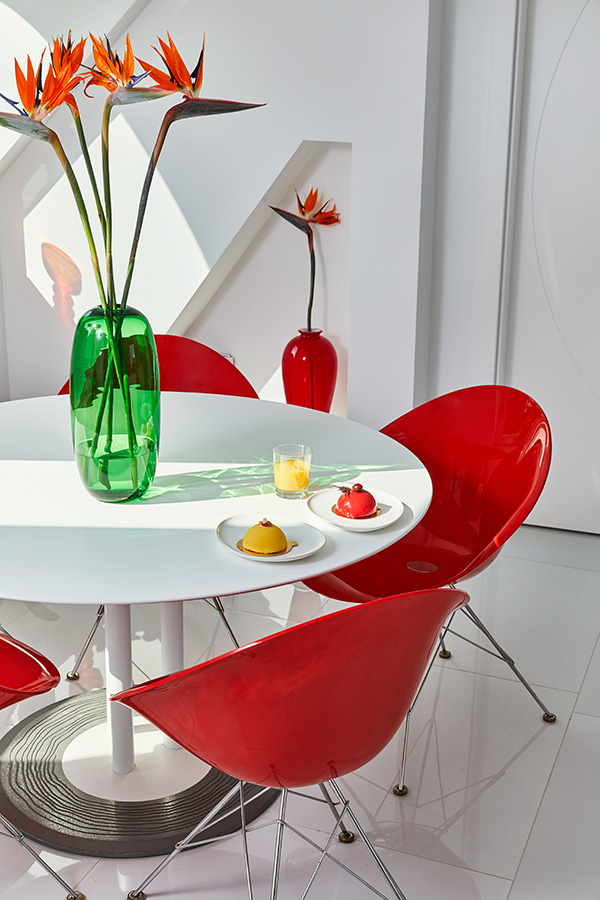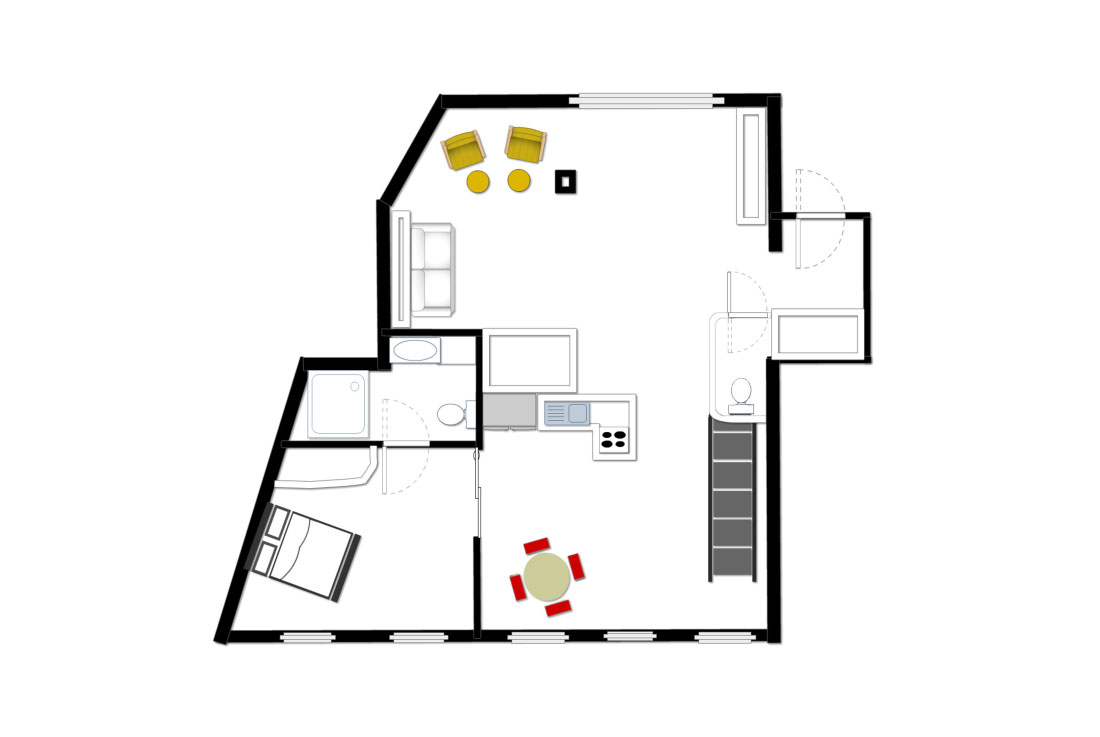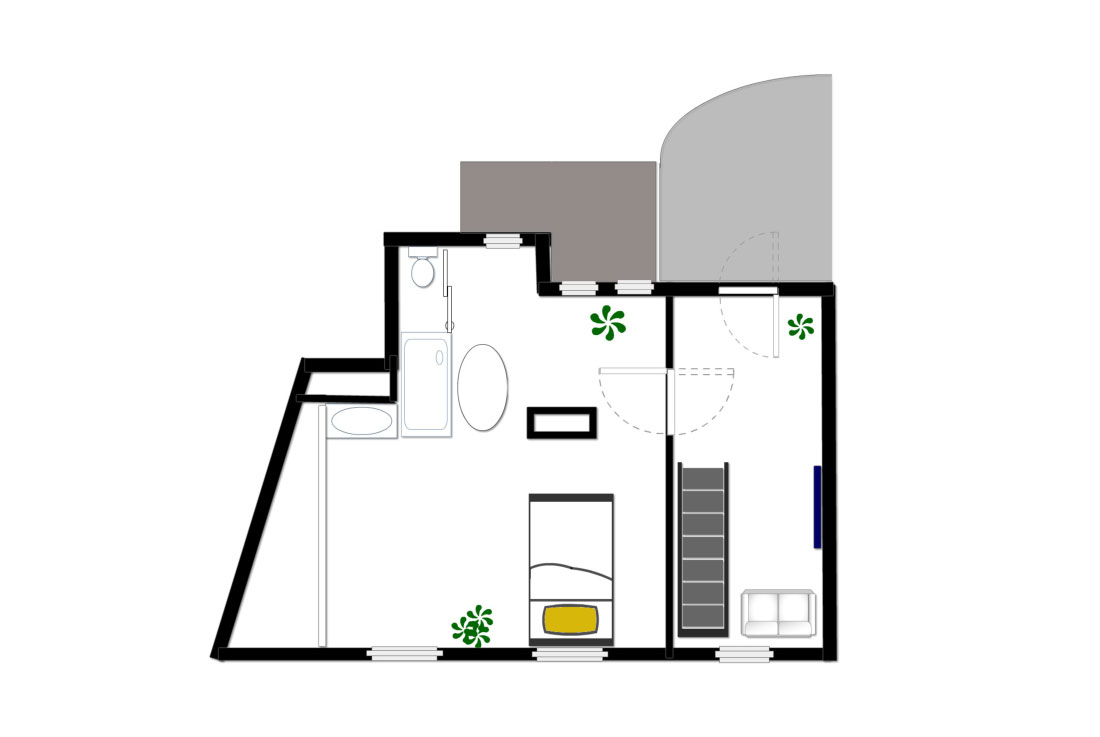 Credits
Interior
Margit Szinger & Géza Hamori; Margeza Design
Client
Margit Szinger & Géza Hamori
Year of completion
2018
Location
Budapest, Hungary
Total area
110 m2
Photos
Aron Erdöhati
Project Partners
OK Atelier s.r.o., MALANG s.r.o.
Related posts
Powered by