From the long-standing, traditional Inn in a small town, the Stegerhof has turned into one of the leading Children's Hotels in Austria. Fundamental to this success was the constructional development and changes, that became necessary when a change of generation in the management and a subsequent reorientation created new requirements and needs. These were met with a new concept by EDERARCH ZT GMBH, which created the basis for the further planning and restructuring of the entire hotel complex.
Key aspect of this project was the reconstruction of the original building and head office, which regained its status as the main building and the centre of the hotel. While the ground floor functions as the reception, lobby, bar and restaurant, the upper floors house the family rooms and suites as well as the apartments for the owners of the hotel. From an urban development point of view integrating the newly enlarged cubature into the existing, historically grown ensemble of buildings was essential. The facade of the upper floors is angled, appears shorter and gives the structure tension. The outdoor spaces of the family rooms are designed as loggias and integrate into the overall volume. The design of the suites as well as the apartments in the loft evolved from the unique location and special surroundings.
The choice of materials and superstructural parts mirrors the wish of the clients for regional and ecological construction. Despite strict requirements for fire safety and sound insulation, the load-bearing structure was made visible to a great extent. The interior is dominated by solid wood, through-color medium density fiberboard (MDF), stone, fine stoneware, mineral lime-cement plasters as well as open-pored lime and silicate paint. The centrally arranged, open stairwell is understood as valuable spatial flow in which creative reduction and choice of material are especially perceptible.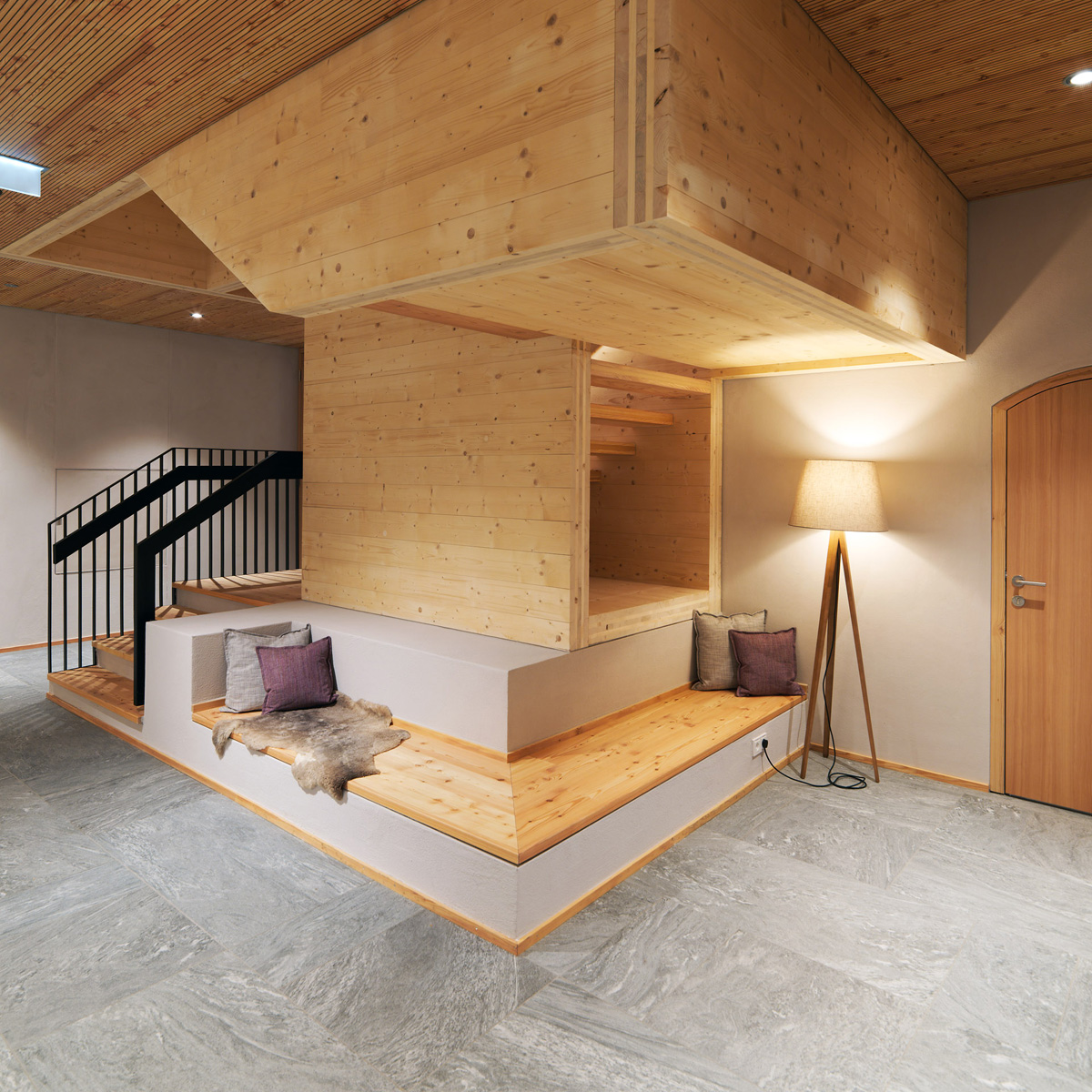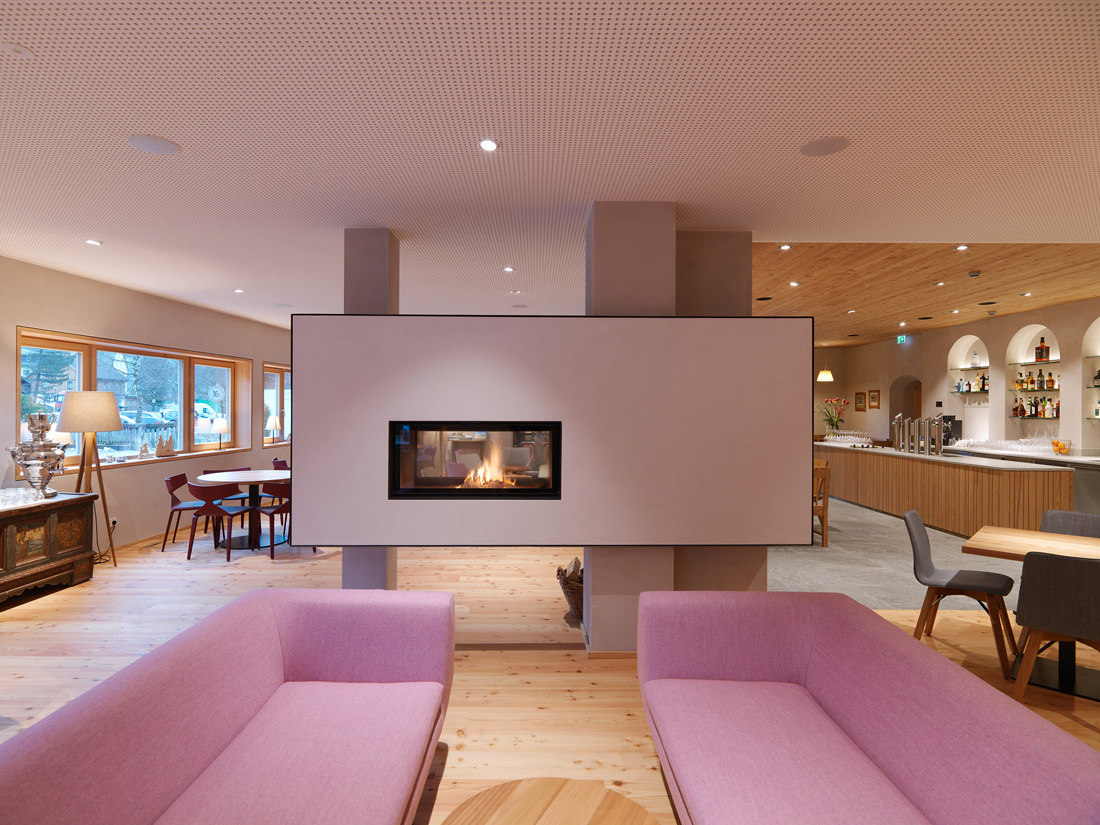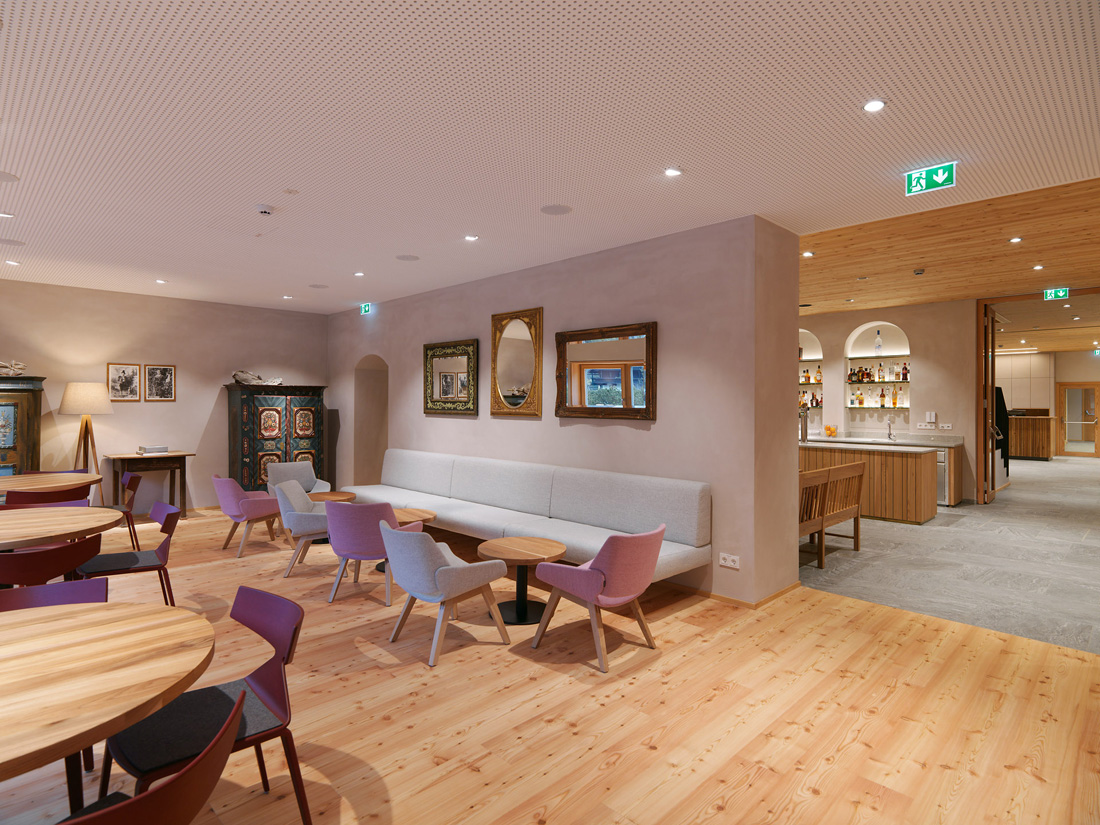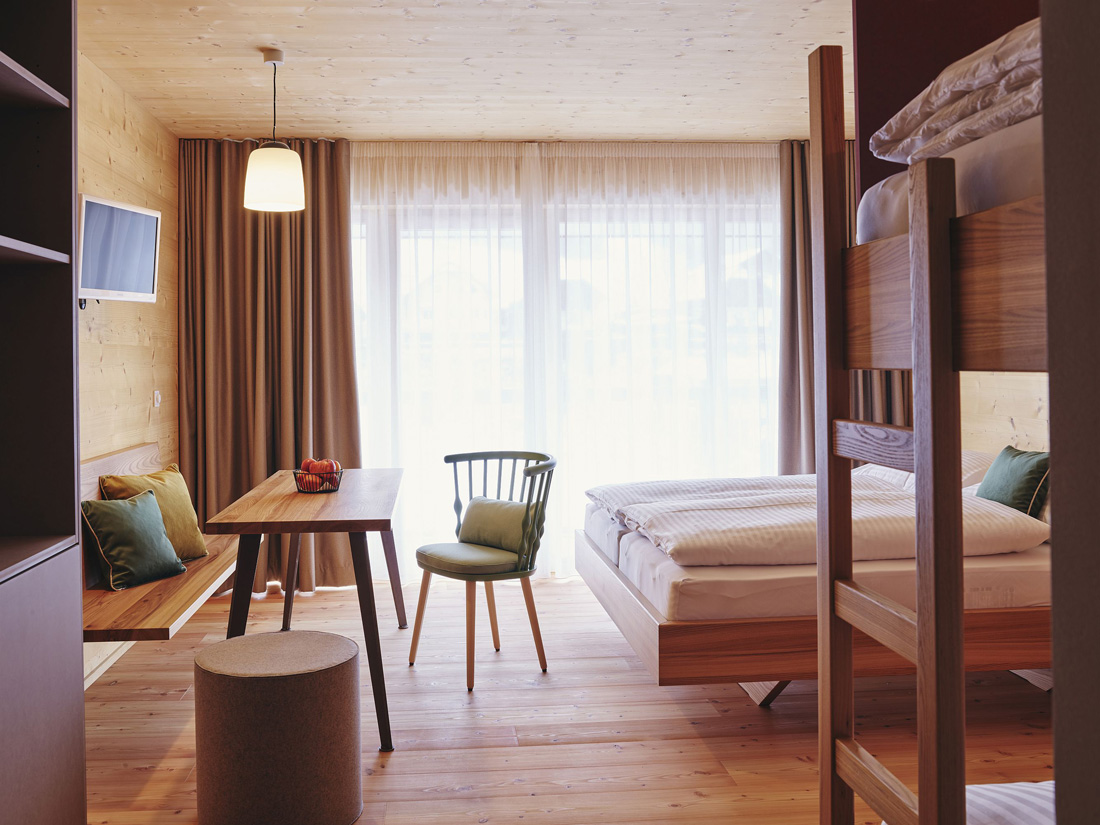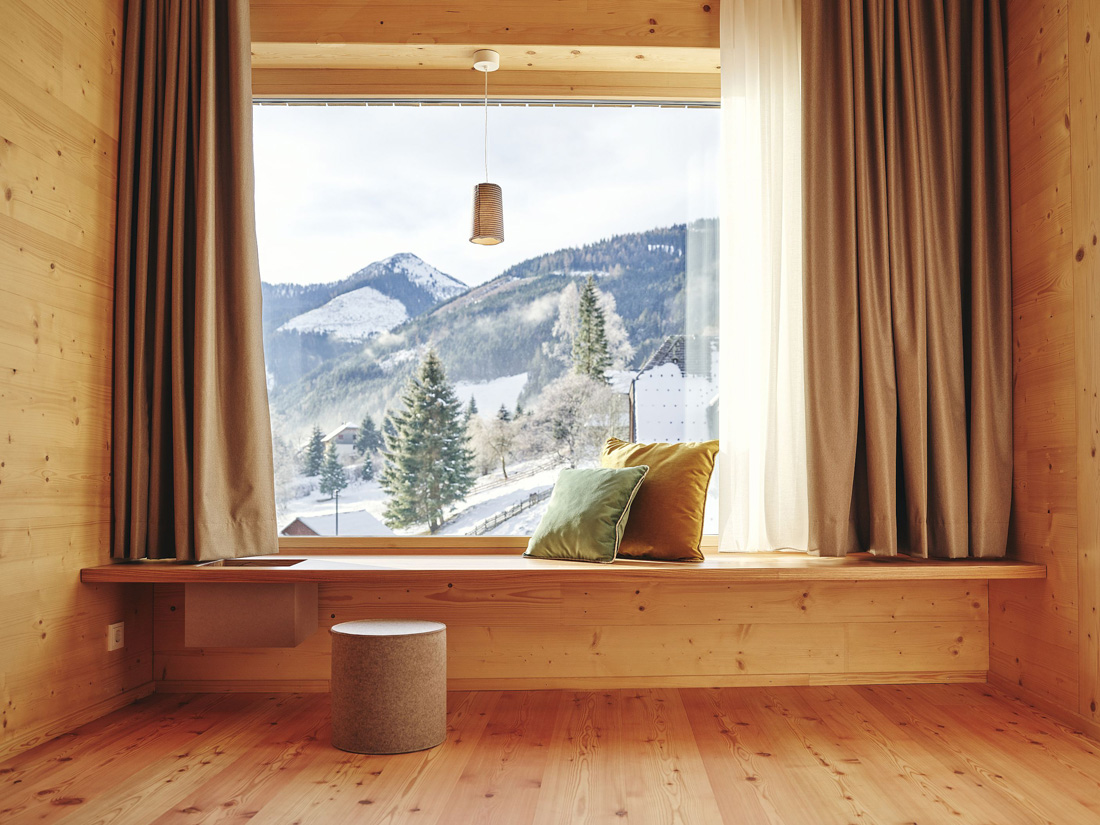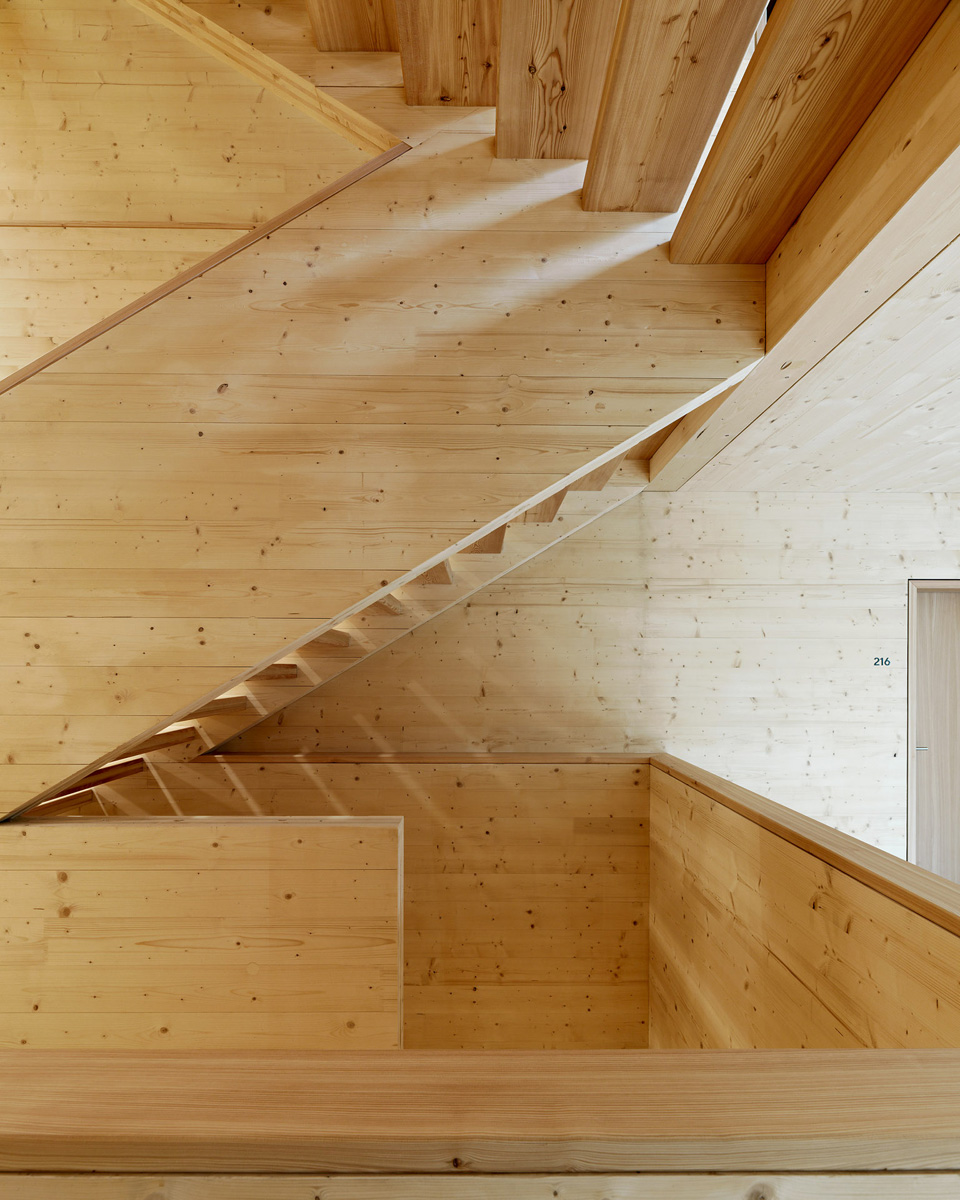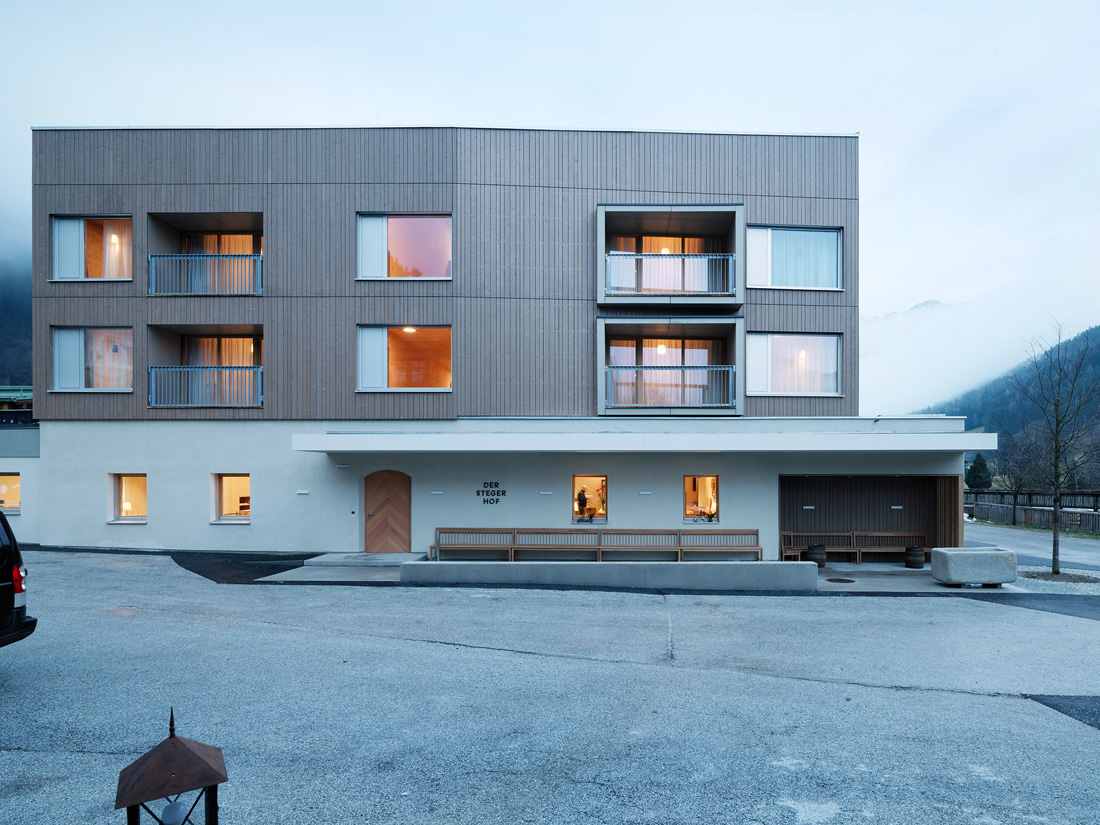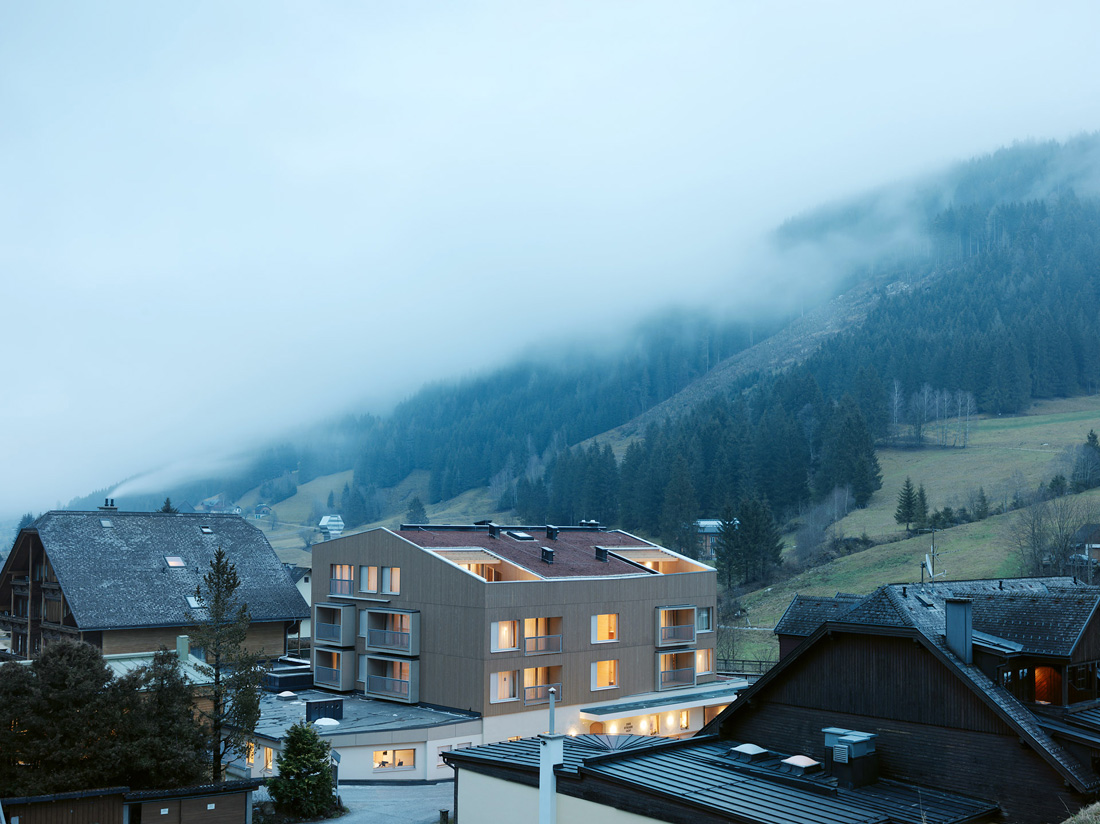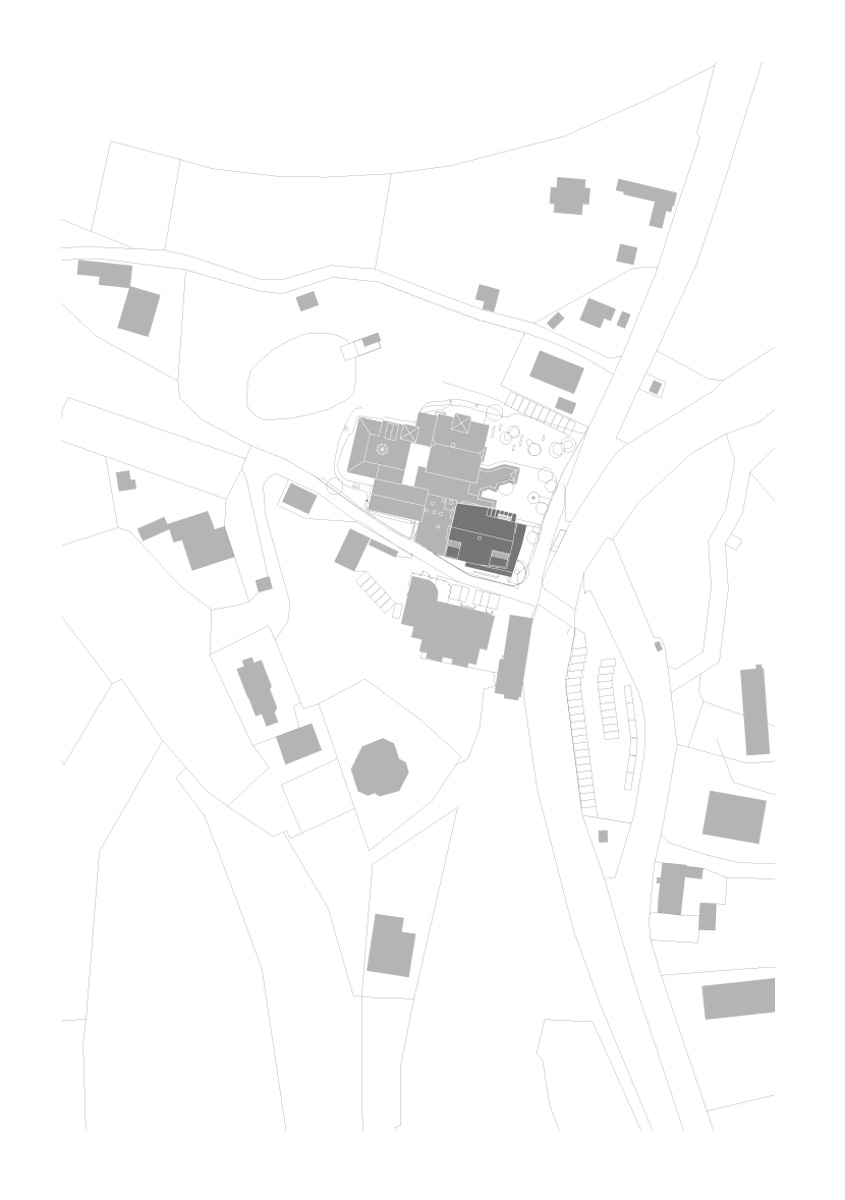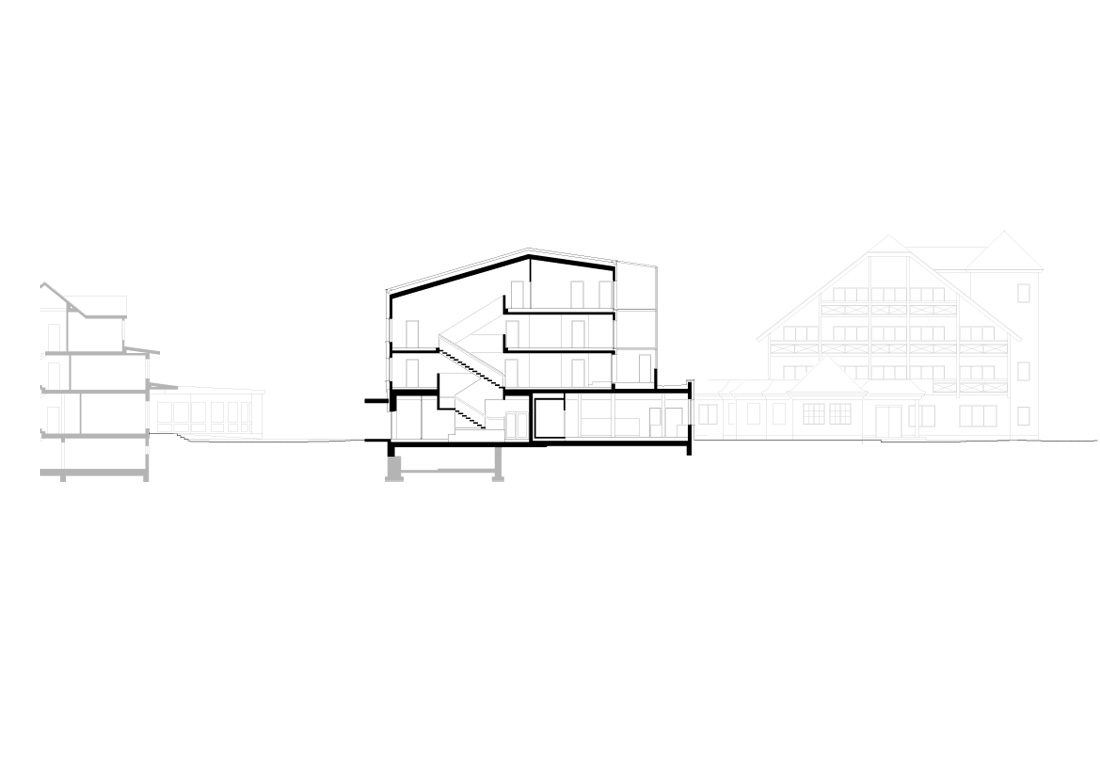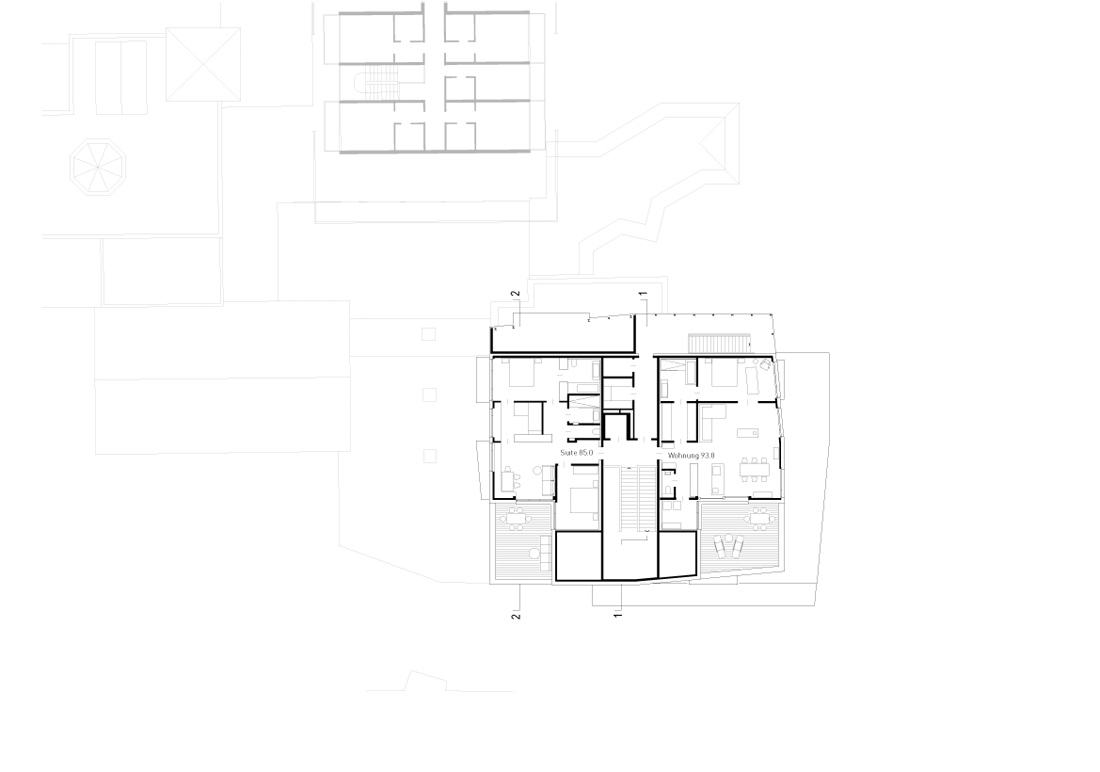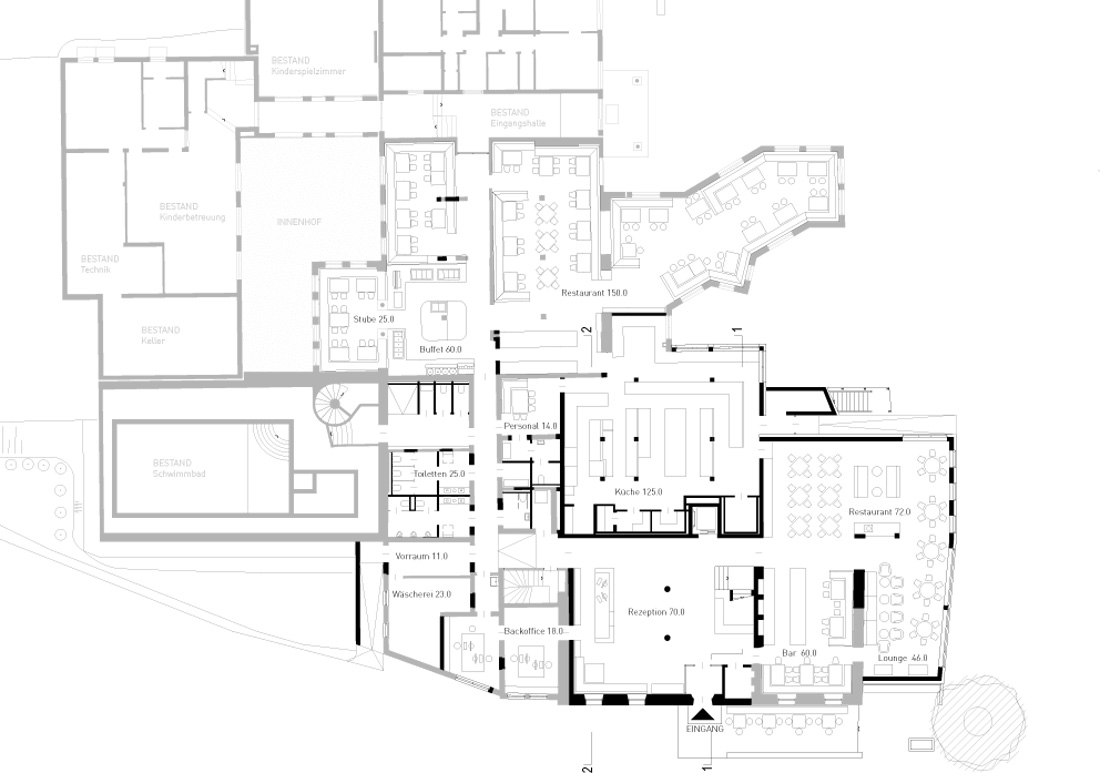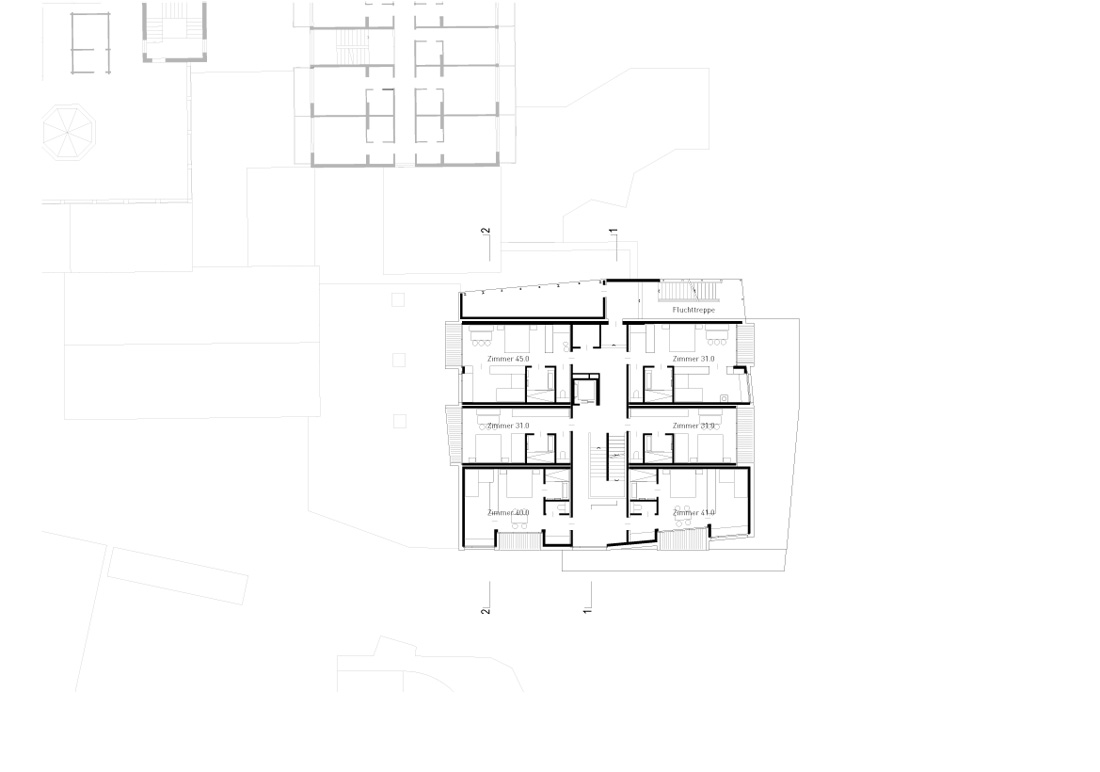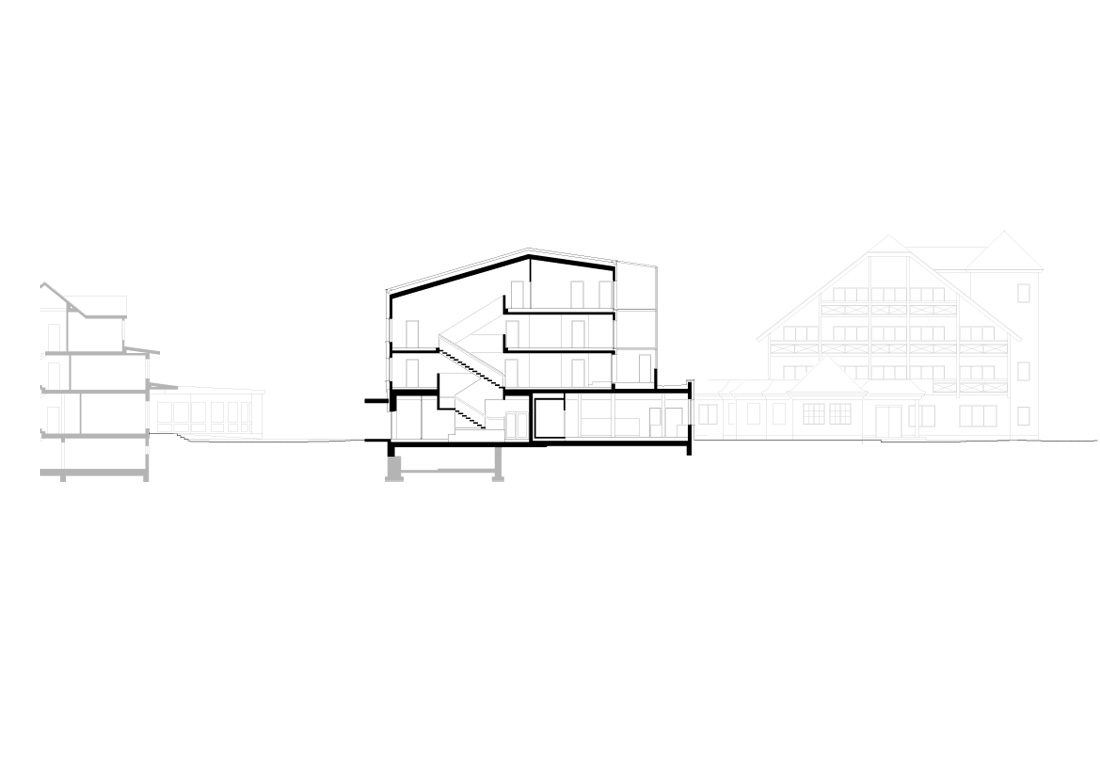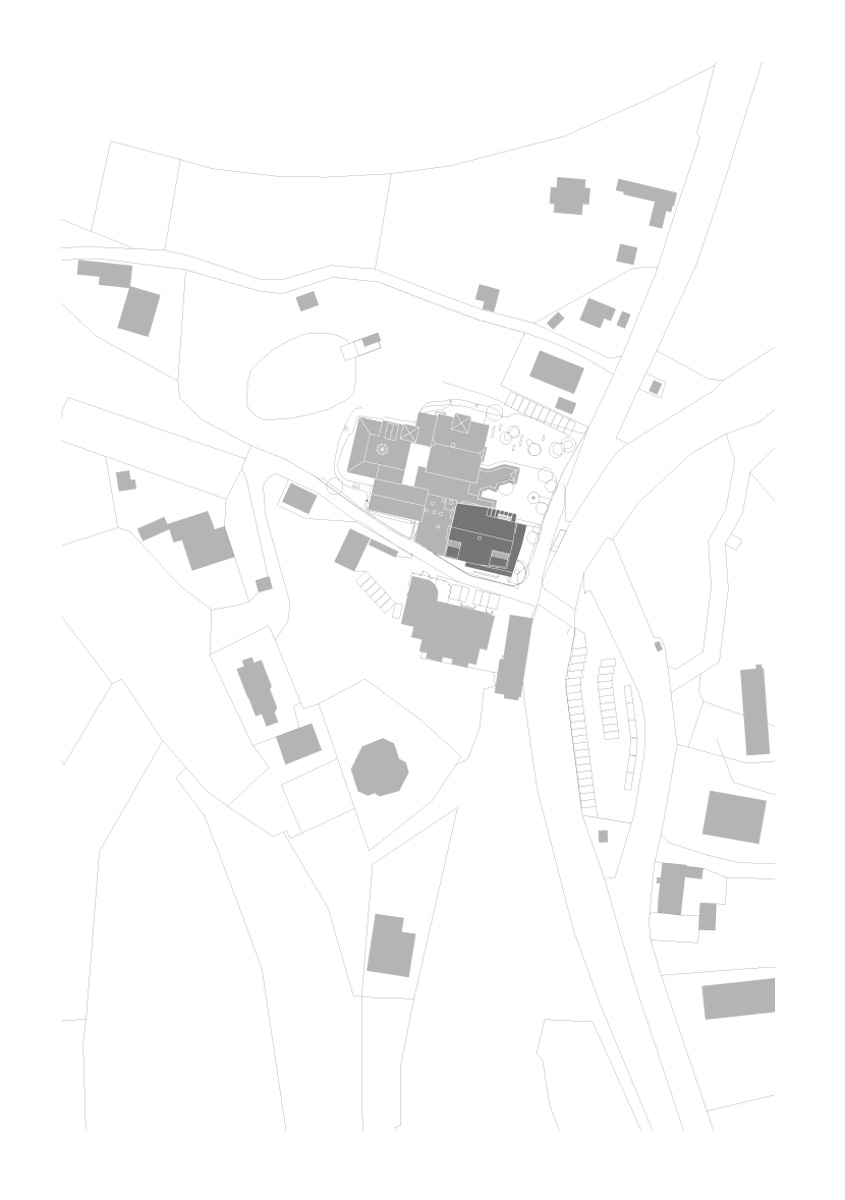 Credits
Architecture
Ederarch ZT GmbH
Investor/owner
Hotel Stegerhof GmbH & Co KG
Client
Private
Year of completion
2018
Location
Irdning-Donnersbachtal, Austria
Total area
2.400 m2
Site area
9.000 m2
Photos
Armin Walcher Photography, FOFI foto & film produktions KG, Paul Ott
Project Partners
ABES-Wagner & Partner ZT GmbH, TB Pechmann GmbH, TB F. Blaschitz GmbH, TB Planquadrat, Pilz & Partner ZT GmbH, Pyro Brandschutz GmbH, gaft-Lichtgestaltung, Kieninger GmbH, Strobl Bau – Holzbau GmbH, S. Jaritz Stahlbau & Montage GmbH, Weiß Dach GmbH, Schachner Haustechnik GmbH, Landmarkt KG – Elektromann, Tischlerei Stangl GmbH, HB Fliesen GmbH, Günter Zach e.U., L. Stranzl GmbH & Co KG, Stuckateur Trockenbau Dedic, Querschnitt GmbH, FAR Großküchen- und Kühltechnik GmbH, KLT Technik GmbH, Walter Gahr GmbH, IBOD Wand & Boden – Industrieboden GmbH, INSIDE Einrichtungen Gartner & Eisenberger GmbH & Co KG, Peneder Bau-Elemente GmbH, PALME– Duschabtrennungen GmbH, Schindler Aufzüge und Fahrtreppen GmbH
Related posts
Powered by