Hotel Spirito Santo Palazzo Storico is located in the historic town centre of Rovinj. It is made up of 3 houses which date back to the 1920s. The buildings were in a very bad condition, but the owner saw the potential to revive them into a new light as a boutique hotel. The buildings where carefully renovated and now form a coherent architecturally structure. The hotel has seven double rooms of different sizes, of which some have terraces, sea view or the view to the old town. The interior of the hotel was carefully designed and handmade, to offer its guests the best of comfort and a true display of the architecture of the past and Istrian tradition. On the bottom floor is the lounge bar with old Istrian fire place and wine cellar located in the space of an old water cistern. There is also an inside garden with a typical old water well. The materials used are traditional as well as the construction techniques of the facility. Most of the materials have been reconstructed and reused. Project is a unique example how to enable the highest standards, innovation and preserve cultural heritage in a relatively small space.
Business model of the project
The unique position and architecture of the building, gave us the opportunity to convert it to small boutique hotel. With only seven double rooms the privacy and the individual treatment of every guests can be provided. Due to the architecture, size of the rooms and our goal to offer the maximum comfort and peace, only guests older than 13 years are welcomed. We are aware that nowadays a lot of couples are very attached to their pats. Therefore, small pats are allowed. In combination with typical Istria architecture the breakfasts and dinners are made of high quality local products. Our target groups are well situated guests who appreciate the high quality of the facility, well trained personal and quietness in the heart of busy city centre. Guests, who are prepared to invest some more money into their comfort and wellbeing. Since the place is unique it is very suitable for smaller weddings and private events. We reach the majority of new guests through the booking platforms and try to do our best to keep the best ranking rates. This summer we added another four suites in the building just 50m away. The first responses are more than good, special if we consider the currently Covid-19 situation.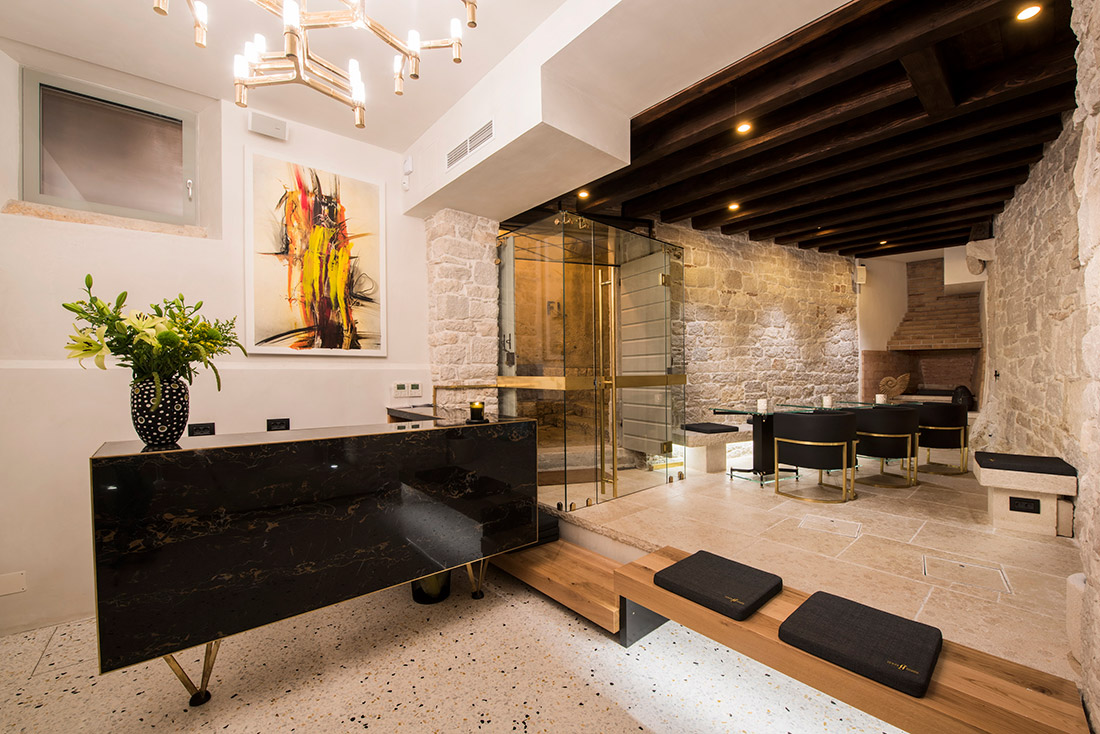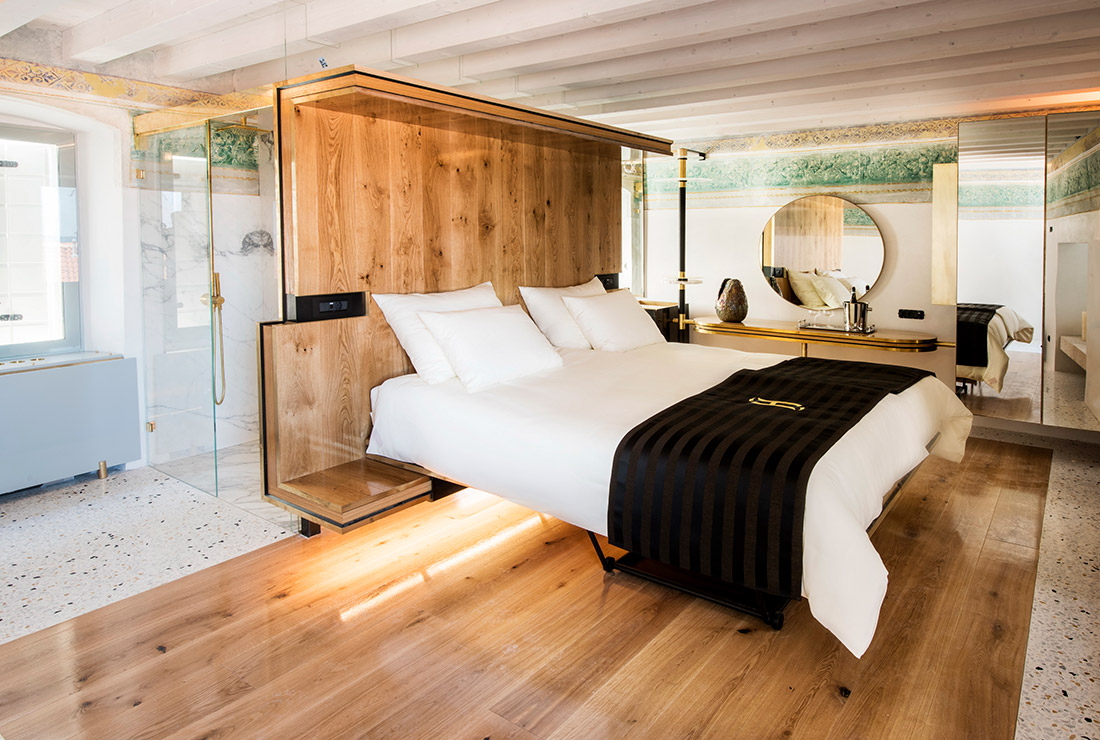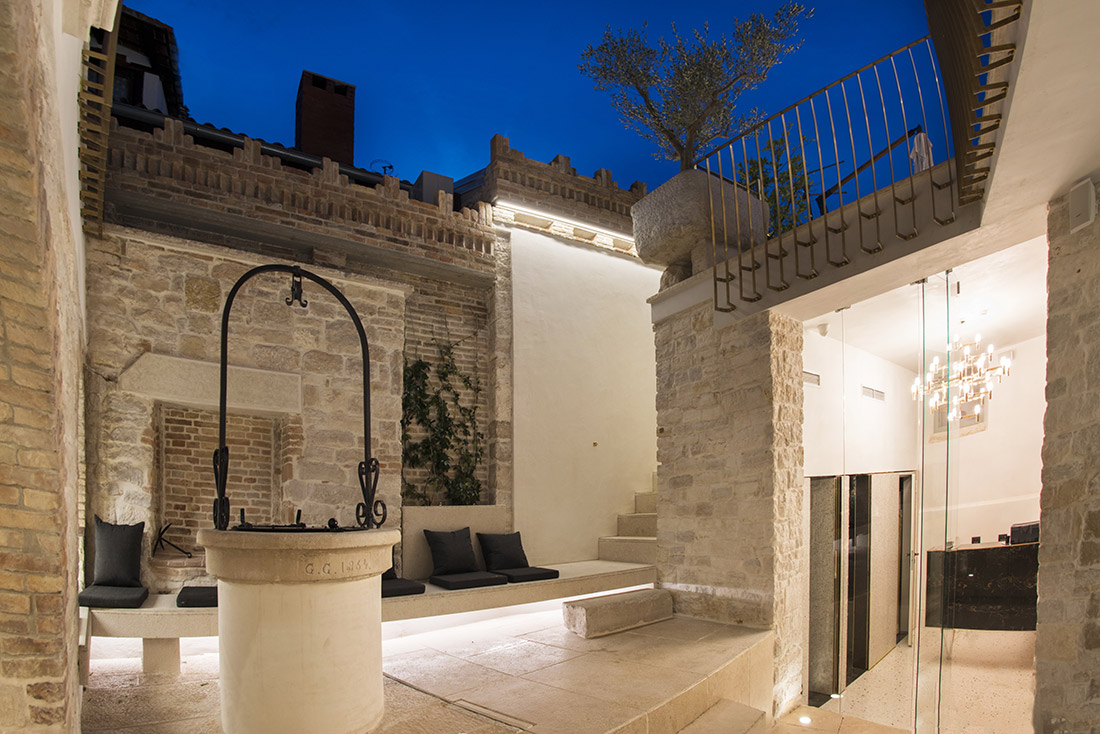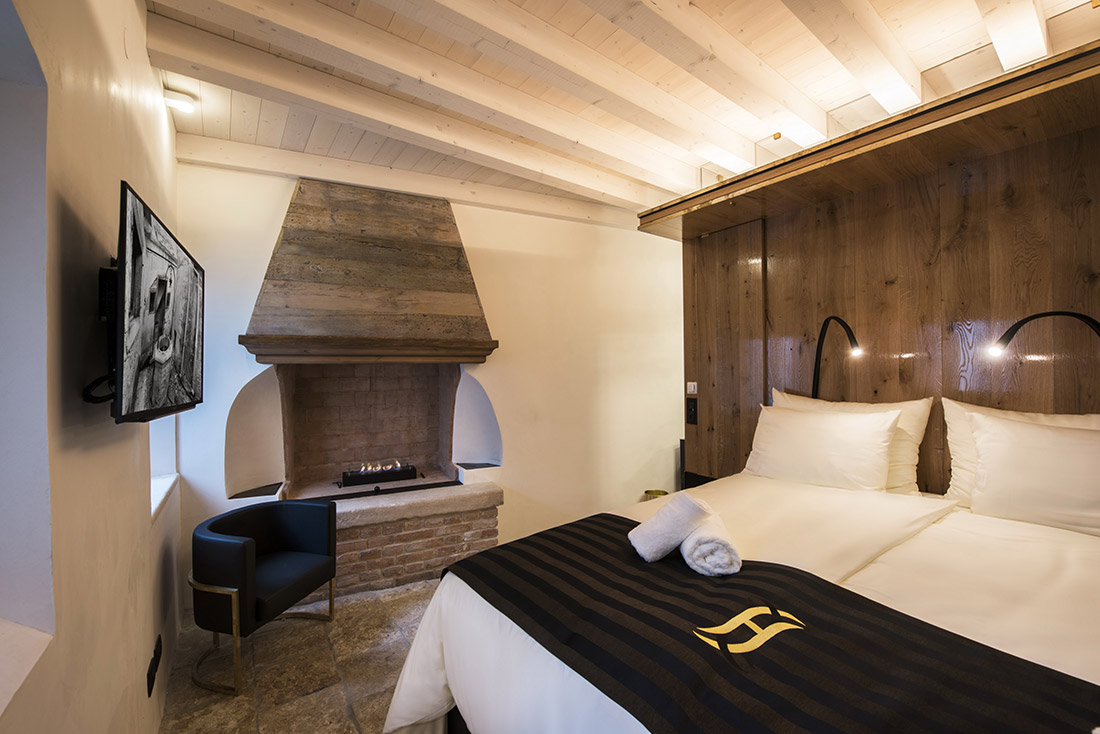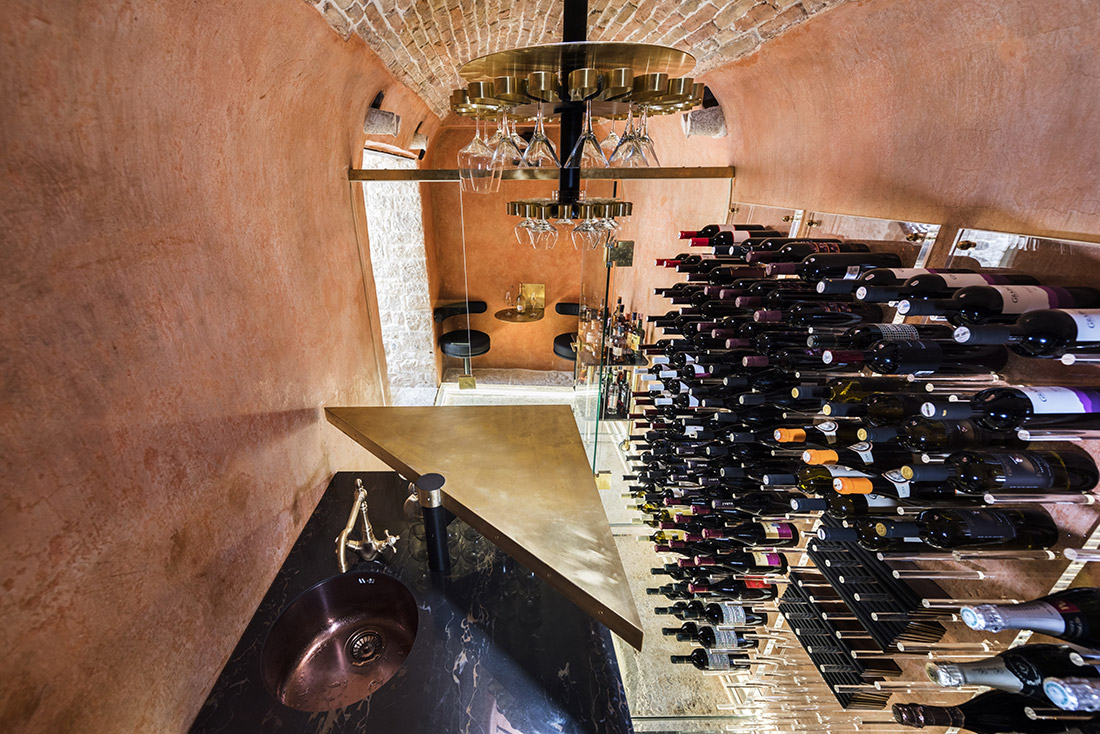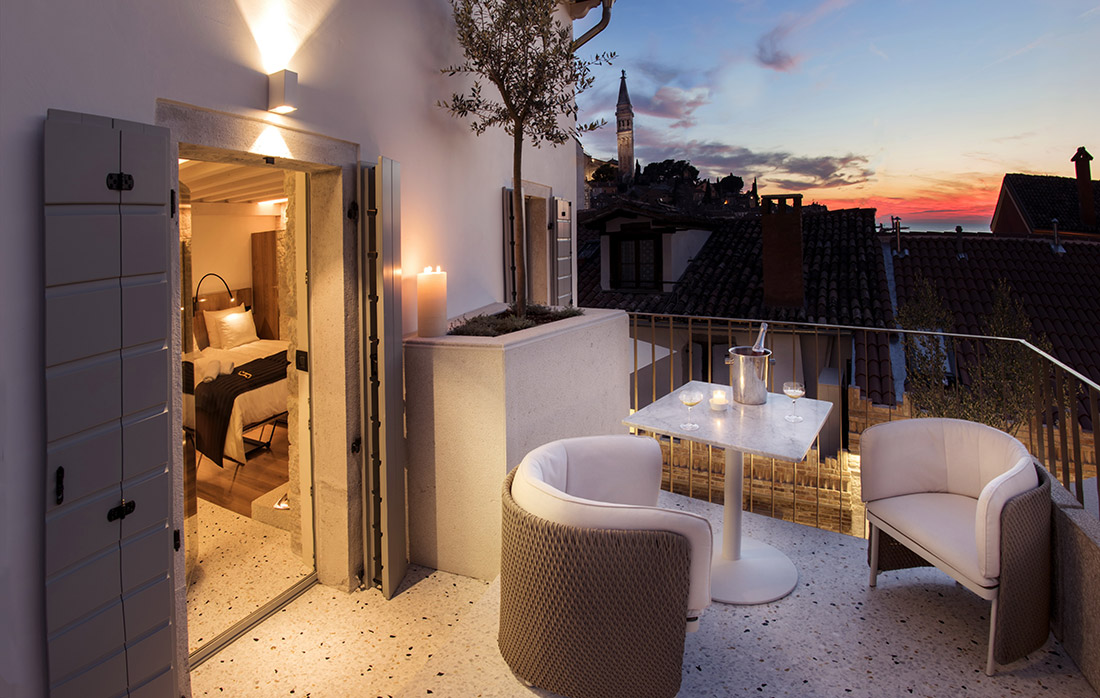 Credits
Authors
Saša Dobričič, Sveto Dobričič
Investor/Owner
J&V tourism d.o.o., Rovinj
Photos
Katja Bidovec
Year of completion
2017
Location
Rovinj, Croatia
Total area
450 m2
Site area
100 m2
Project Partners
Aldo Tasca S.r.l, Ponzano, Italy, Ethimo, Italy, Elbi, Slovenia
Related posts
Powered by