The homestead and meditation center on Hartovski vrh was designed for the Buddhist Center Zagreb, who wanted to relocate its activities out of the city. In order to have simple spatial organization as well as to connect all the activities and facilities with the beautiful environment, proposed design placed the program into five small buildings: a residential building, a refectory, a multi-purpose hall and two dormitories; which were carefully placed on the large plot, much like the 'scattered' villages in the area. Furthermore, every building consists of several 'houses' with different purposes: a canopy house, entrance area house, restroom house, main house and service house. That type of clustered spatial organization cancels the division between the 'served' and 'servant' spaces, which reflects the mindfulness practiced in all meditation retreat activities.
The space between the buildings is carefully proportioned so that they do not affect each other. Together with the plants, they form spatial sequences. A simple appearance without scale defining elements makes the buildings appear larger or smaller, even festive. Precise finishes (folded sheet metal, larch boards) and a monochrome paint scheme were selected accordingly. Due to the fact that the Center is located in a Nature Park, light wooden prefabricated panels and heat pumps were used, while the construction of a solar park is planned.
What makes this project one-of-a-kind?
Plot, context and design task were unique and beautiful. Design solution tried to emphasise what was given, with what was necessary.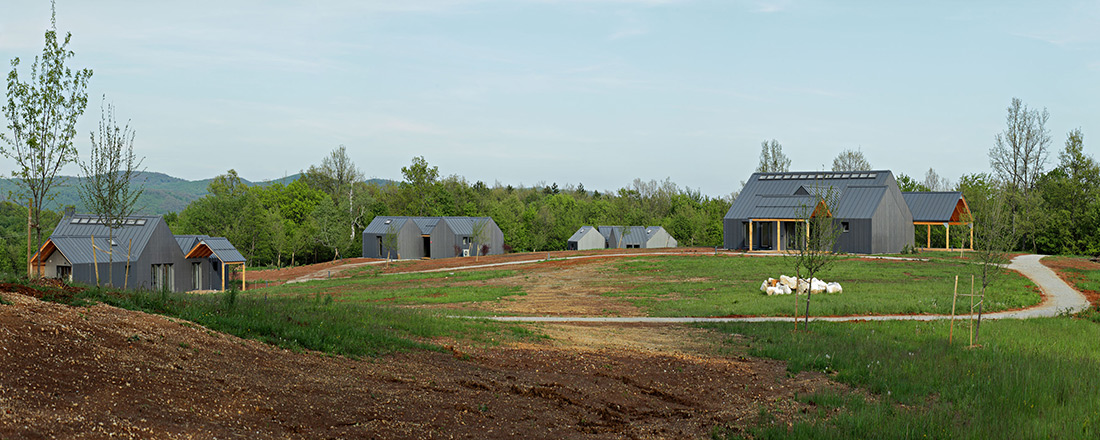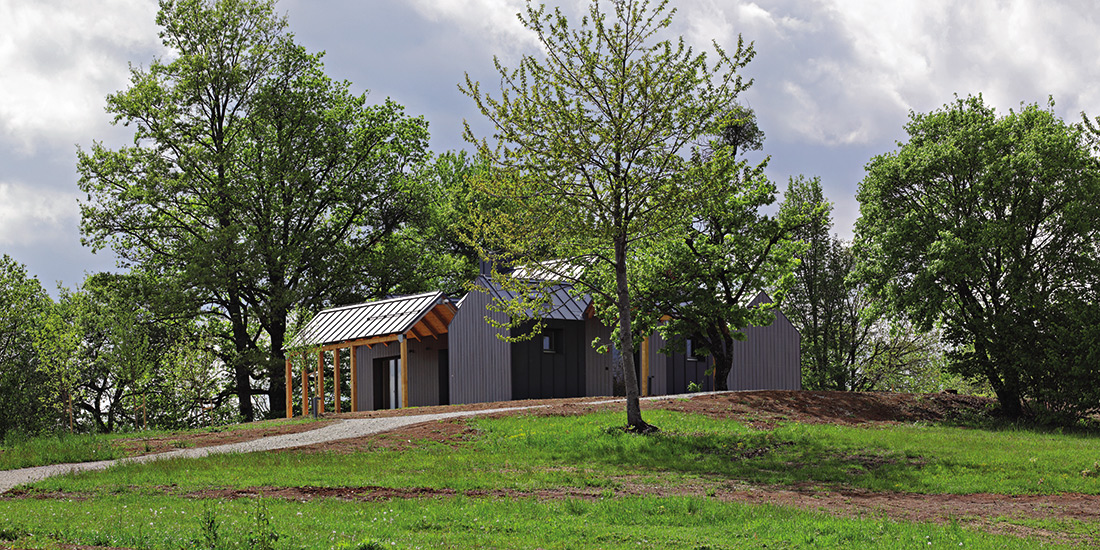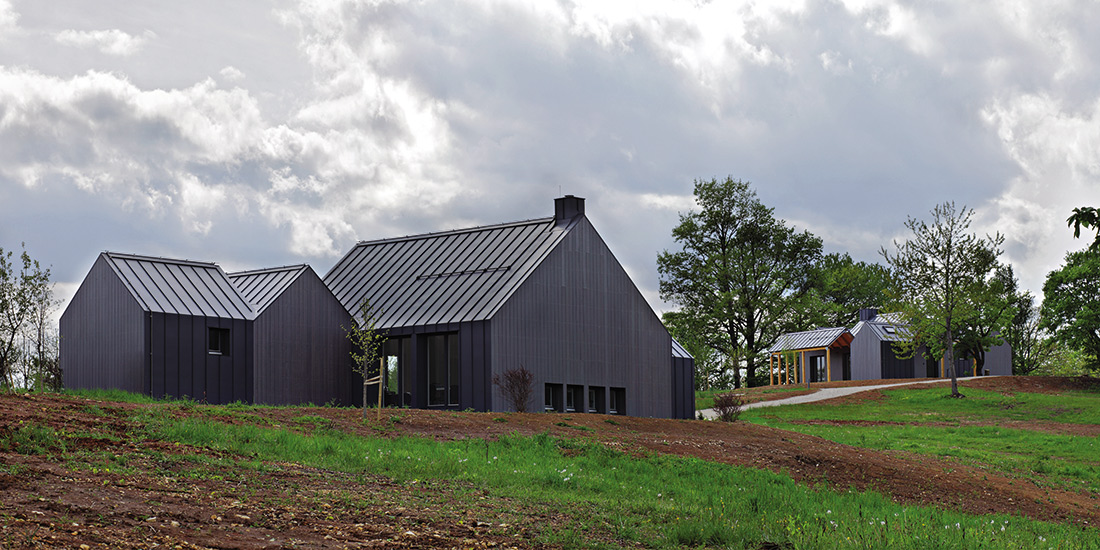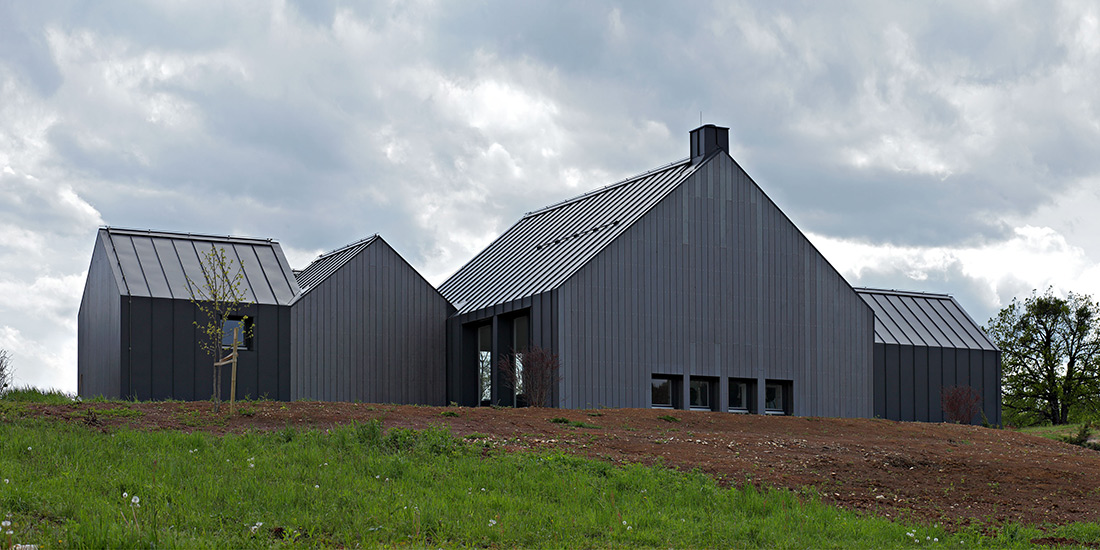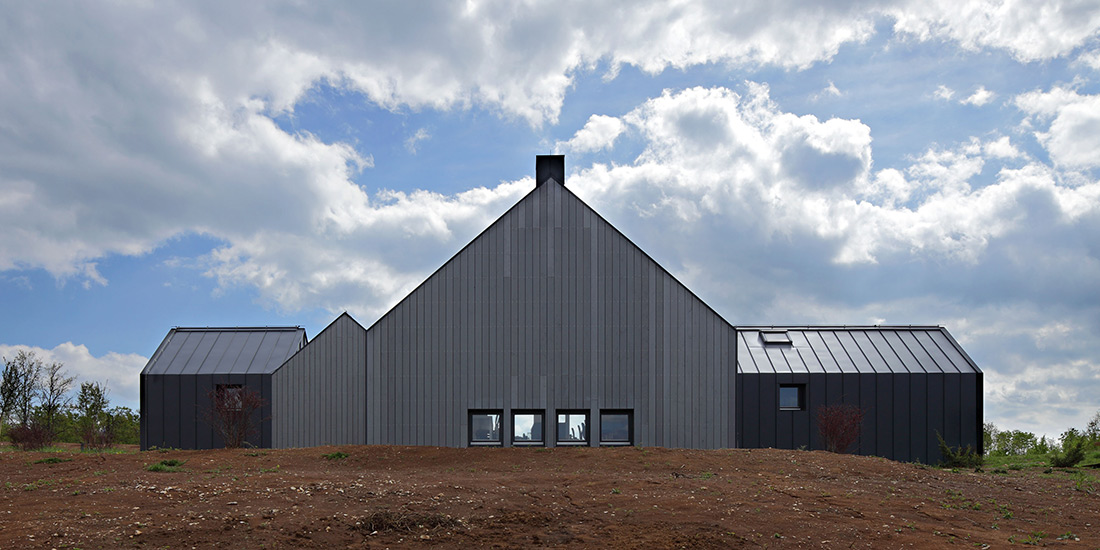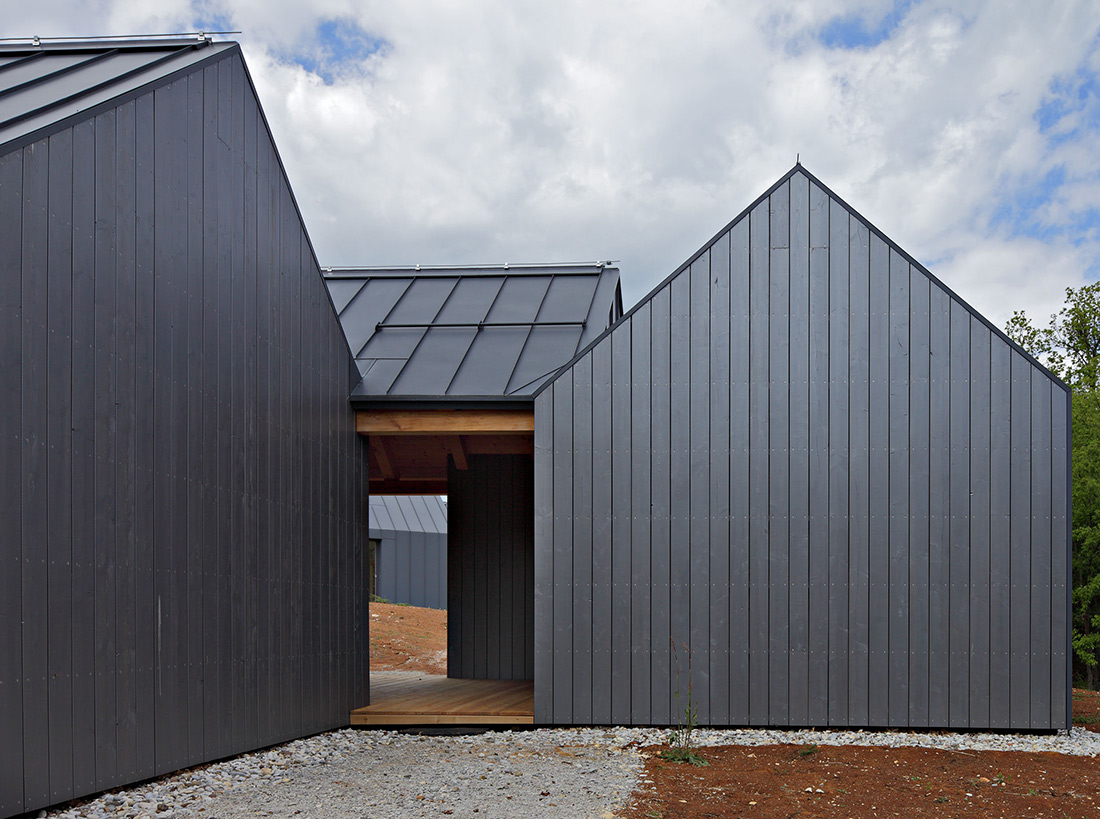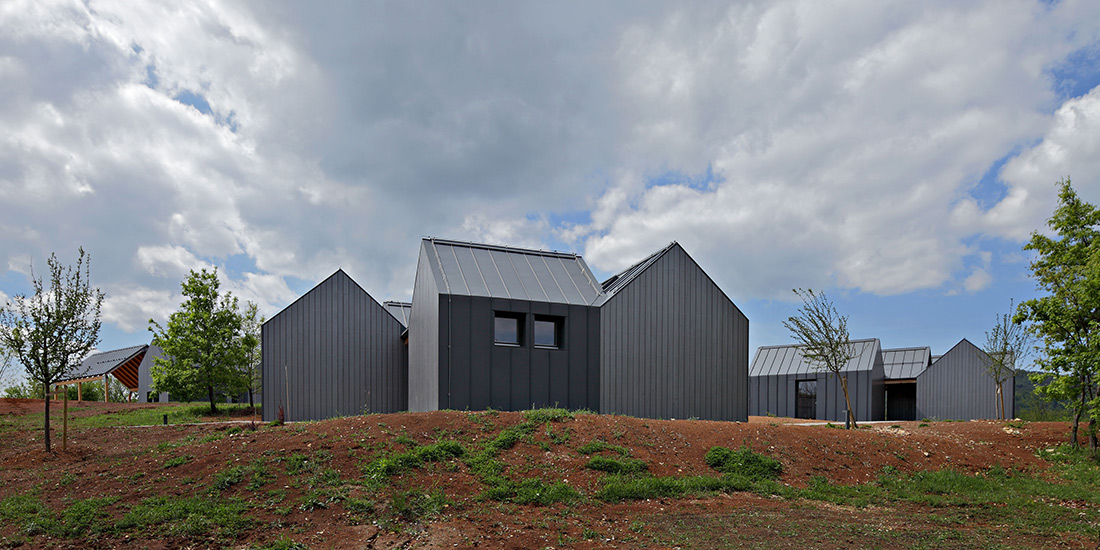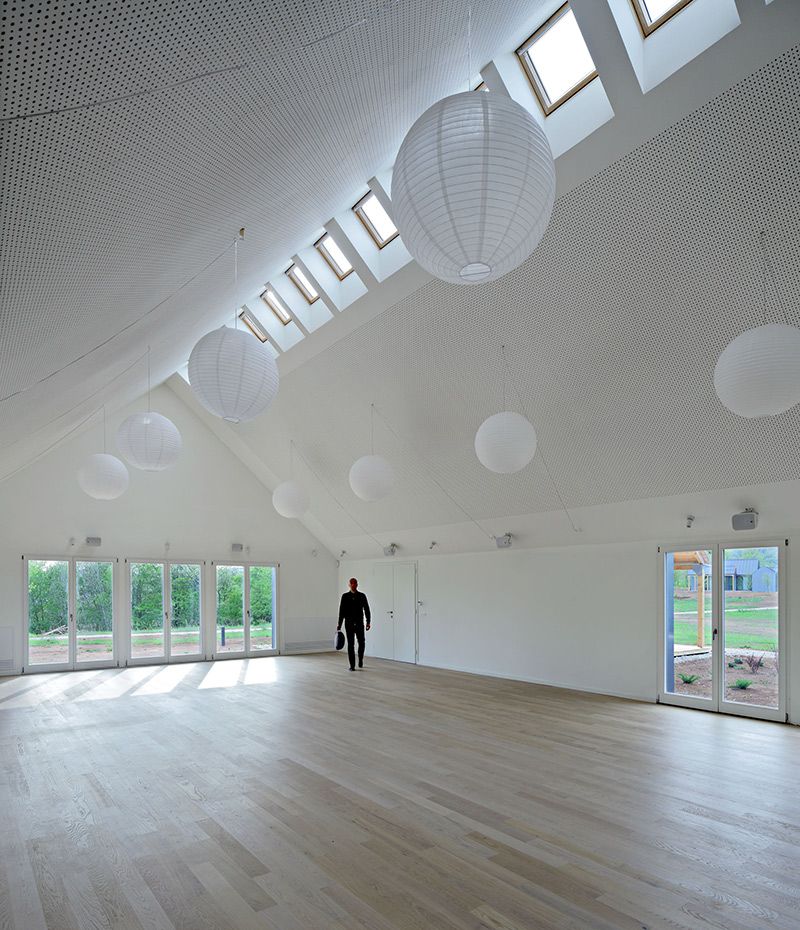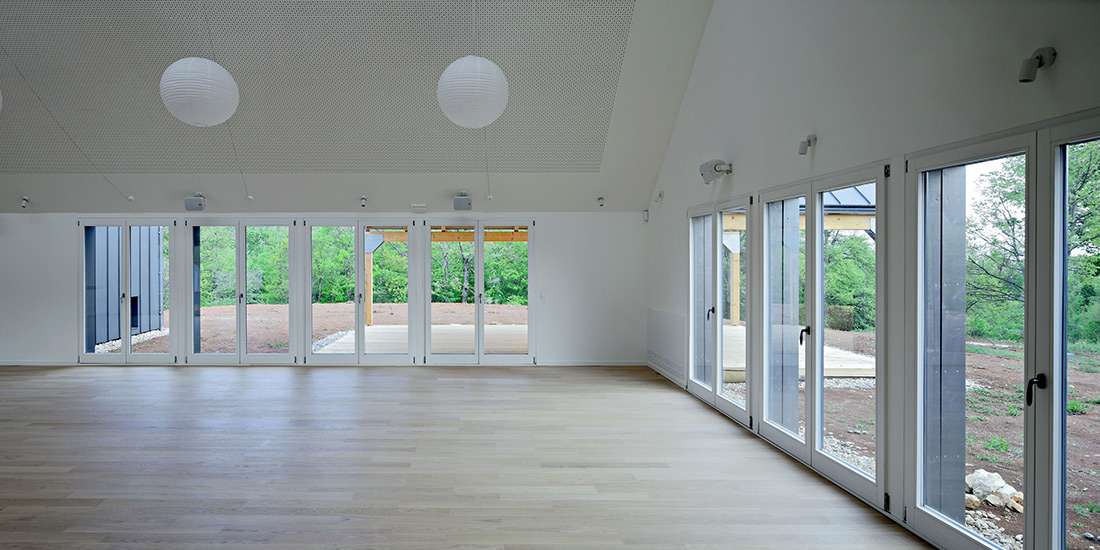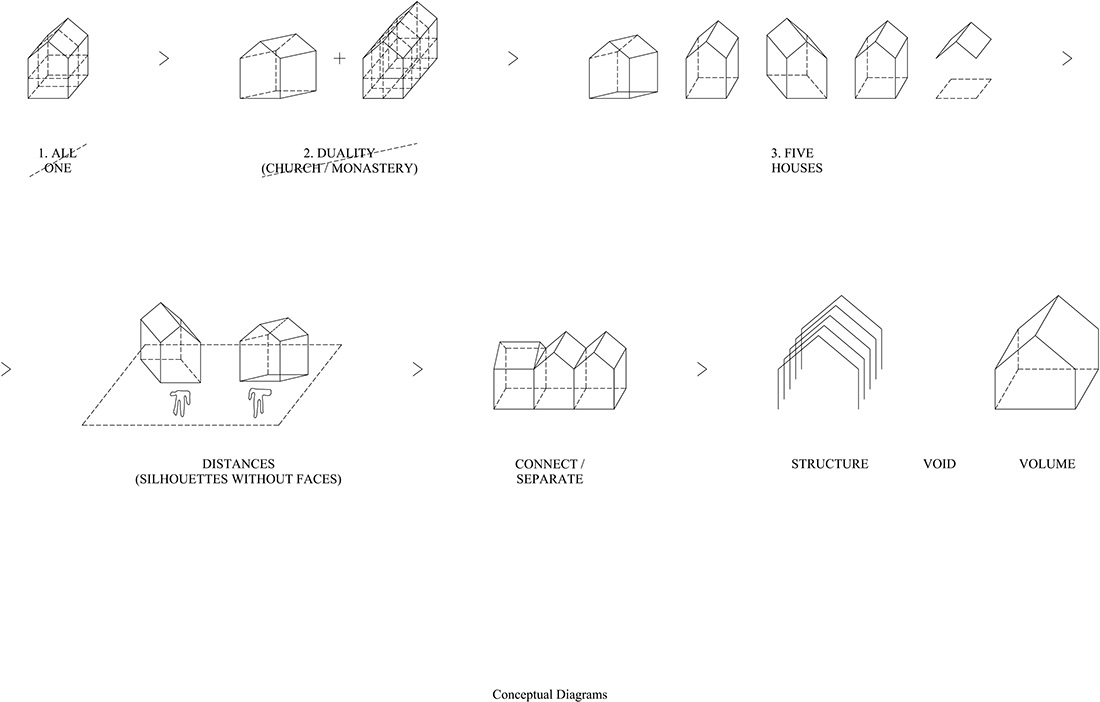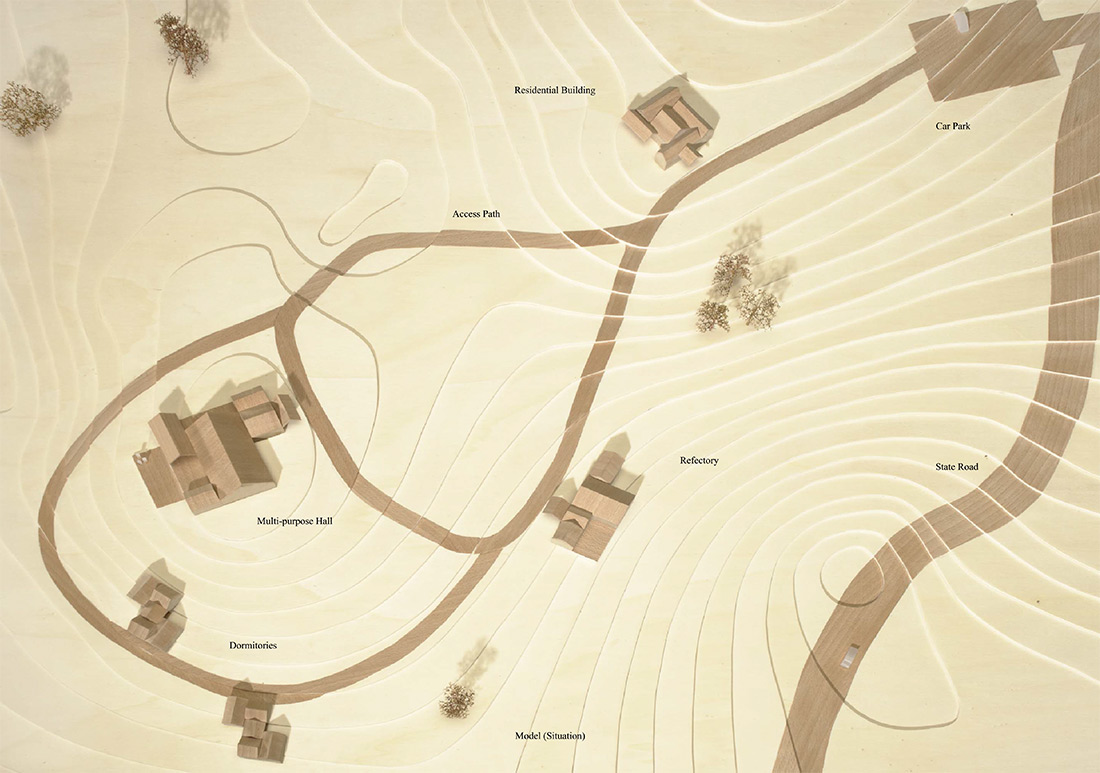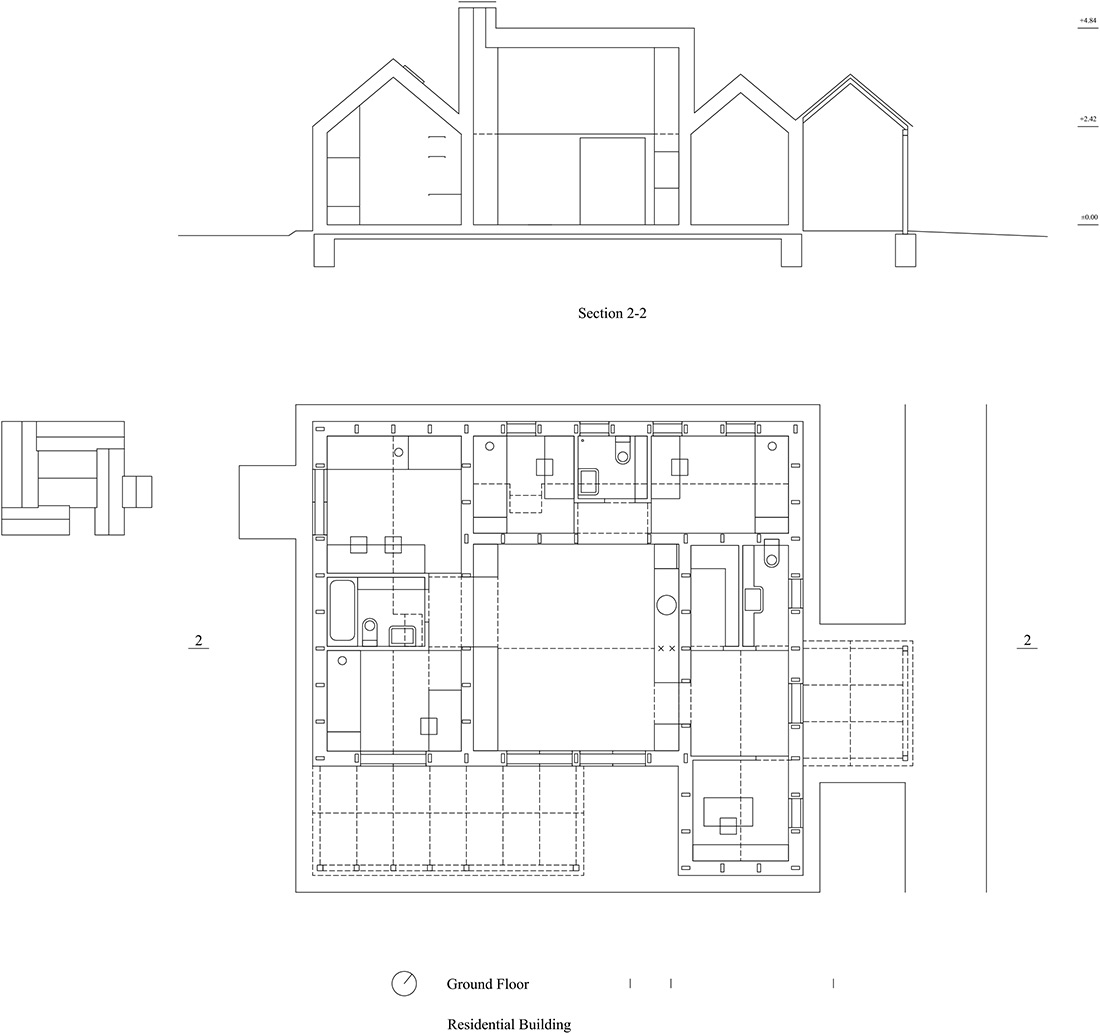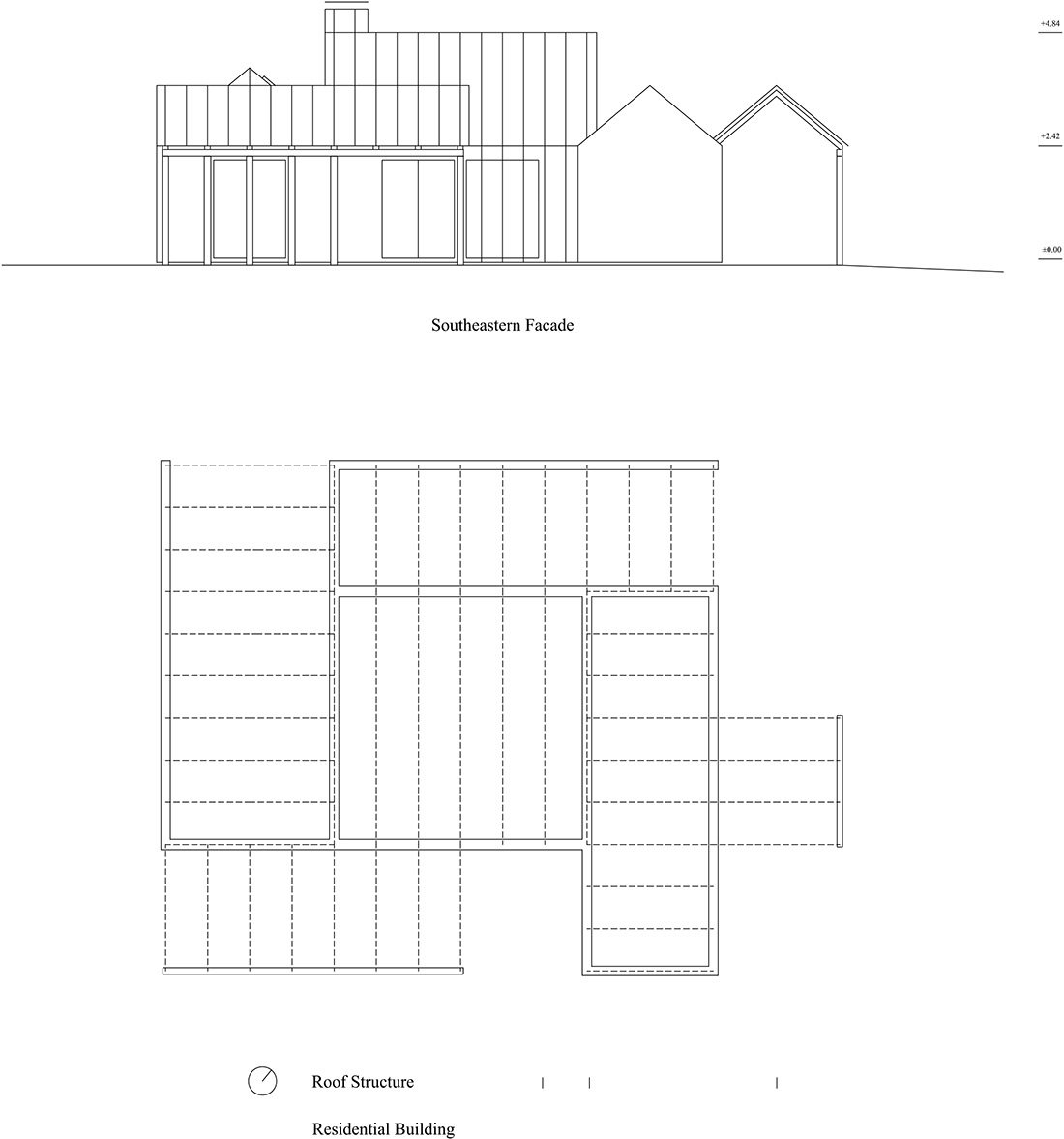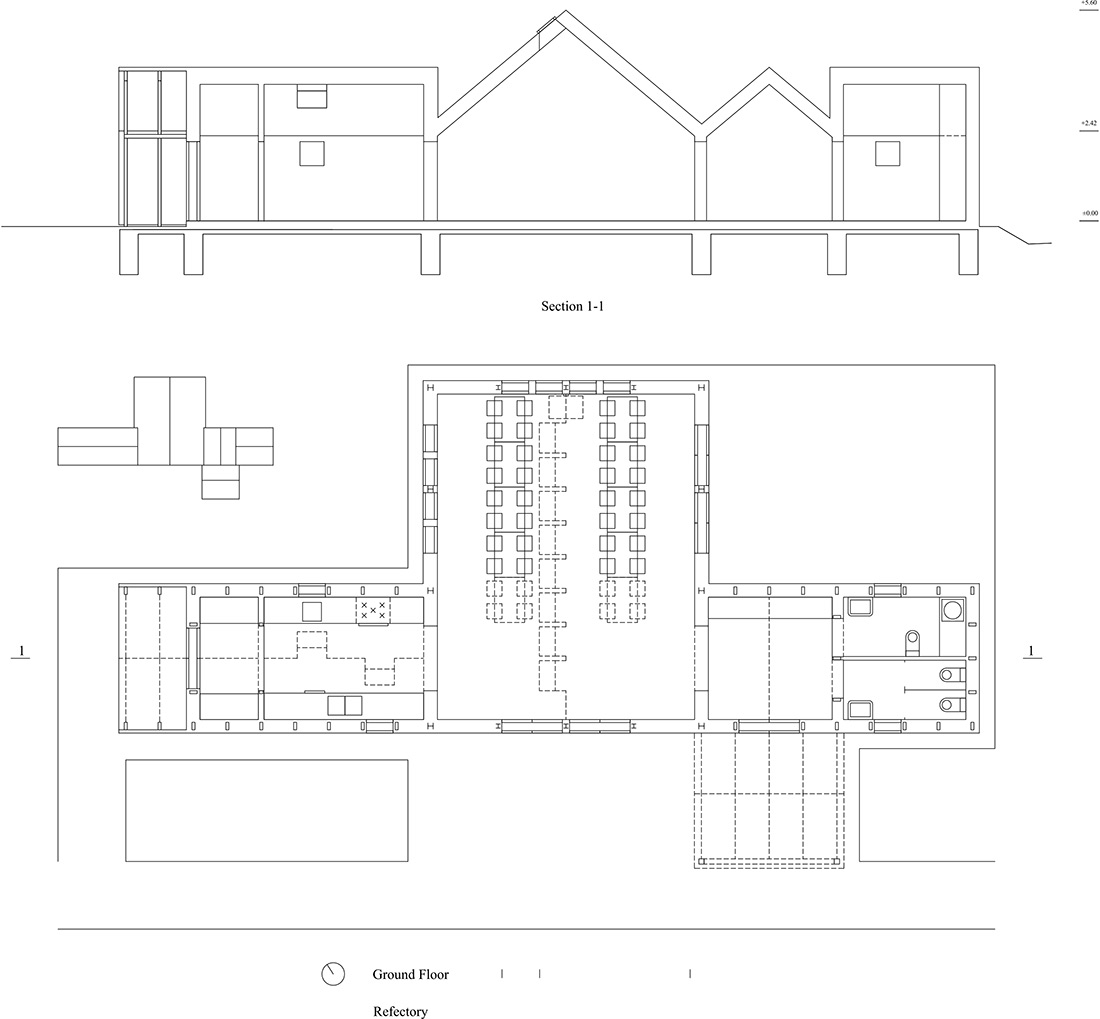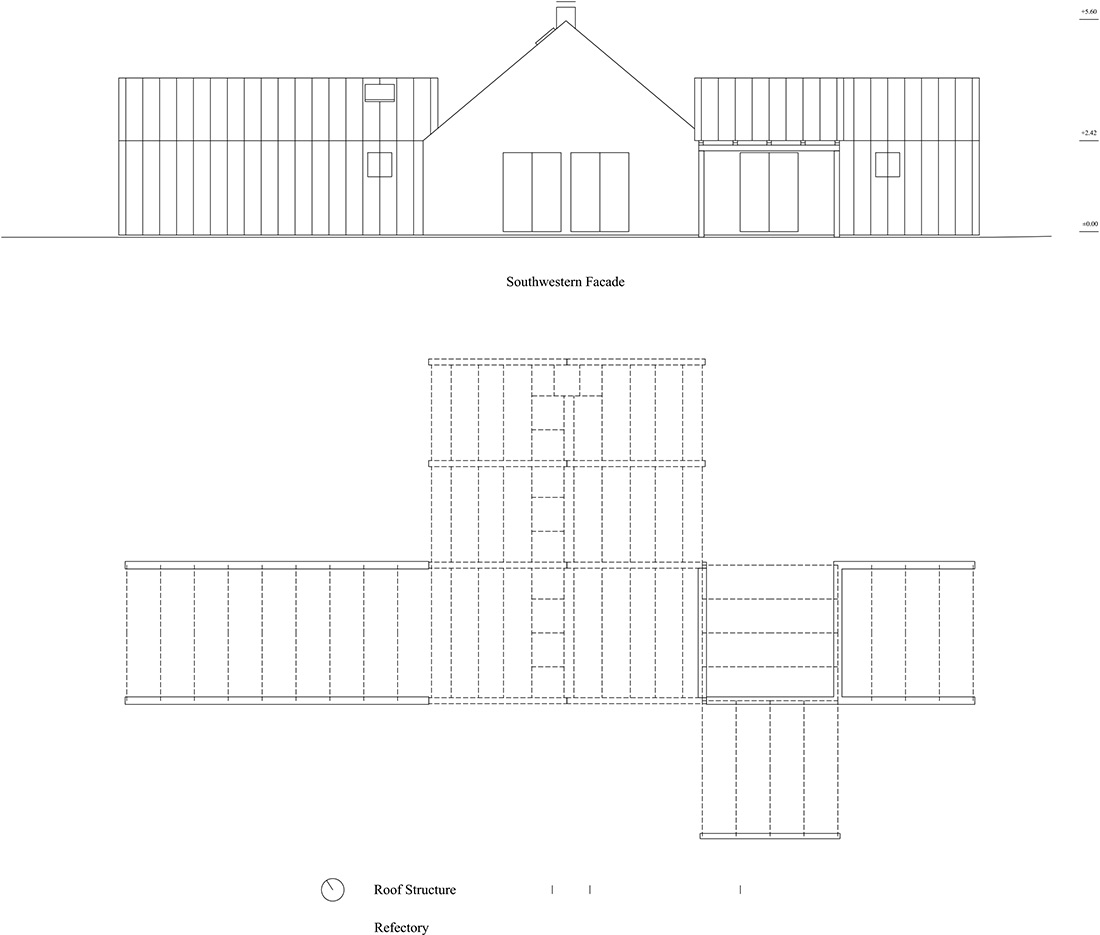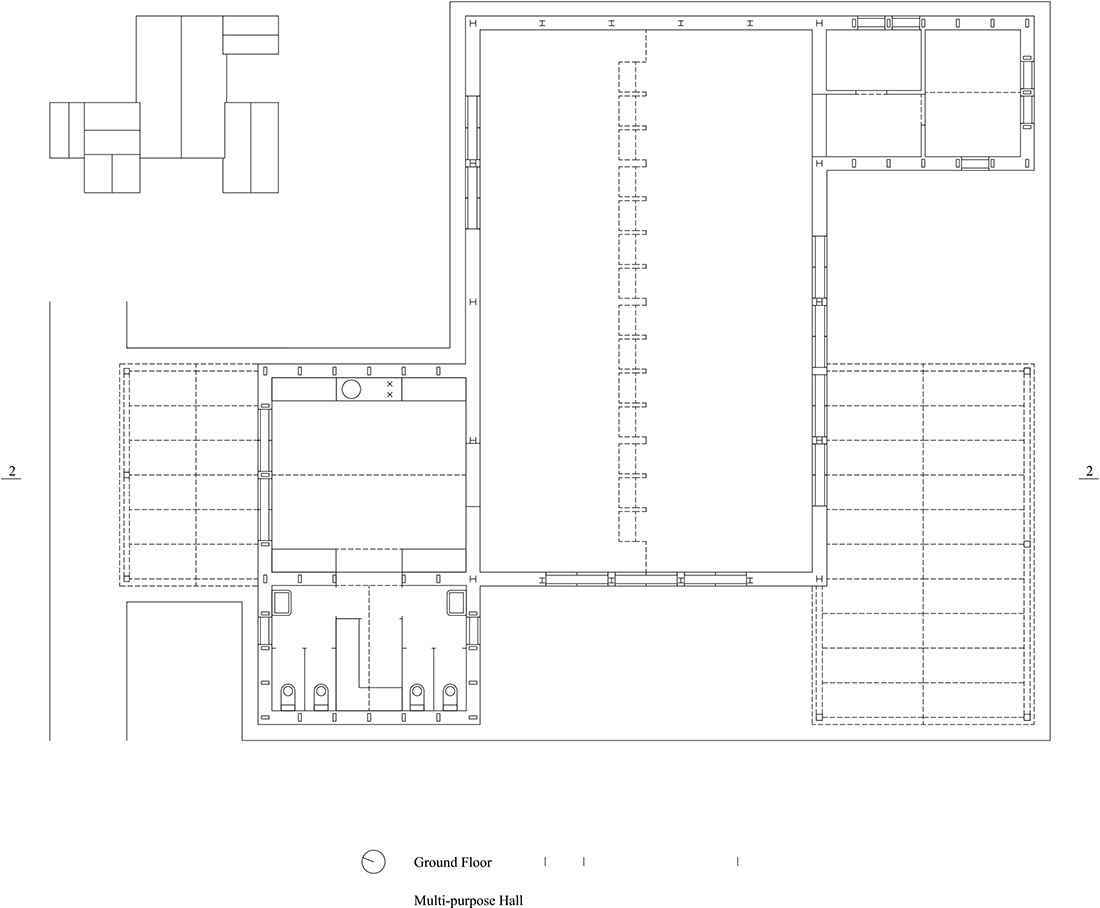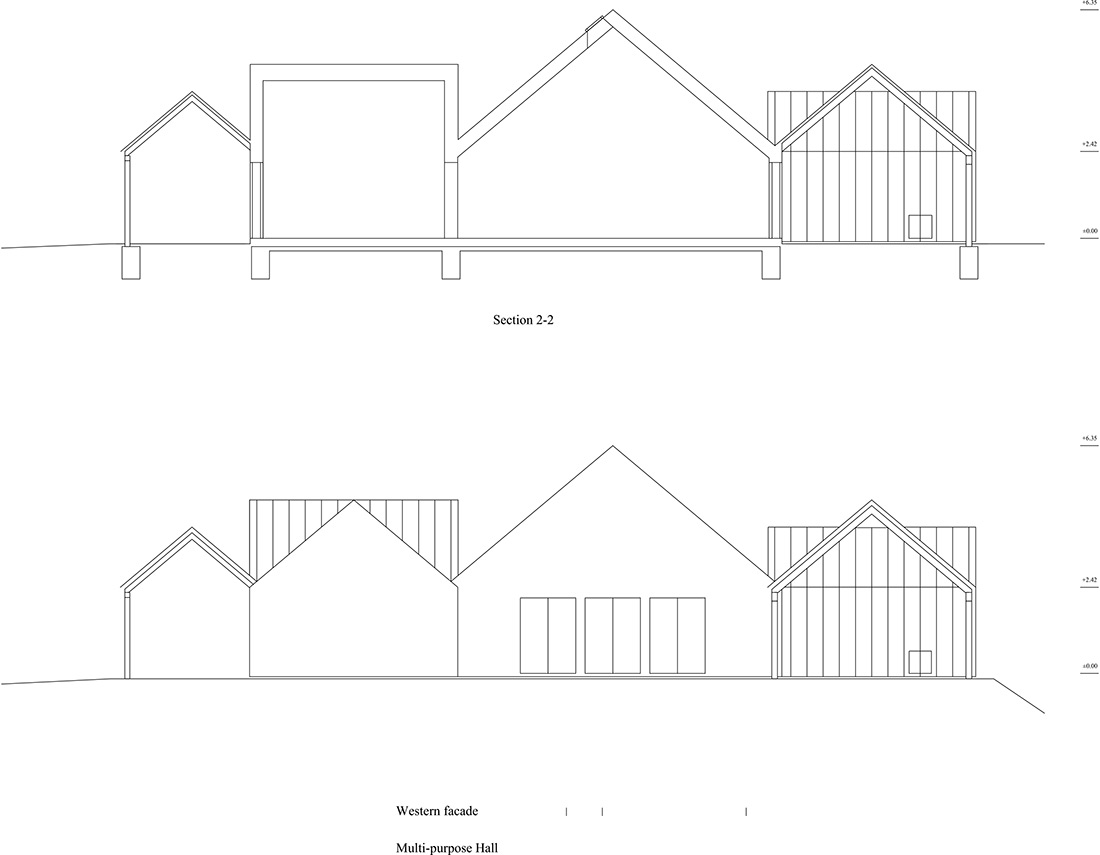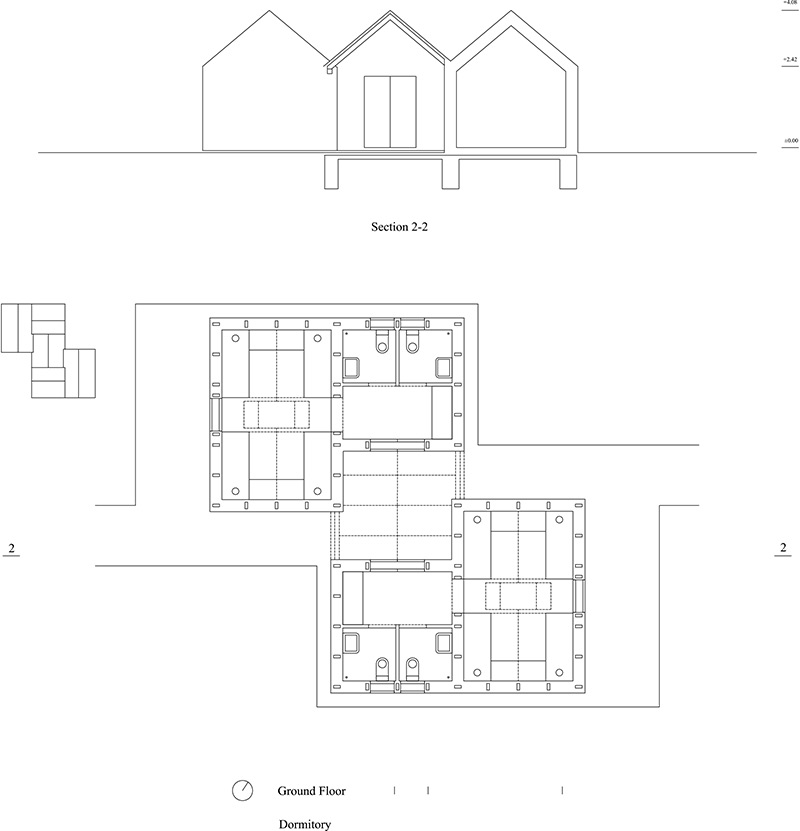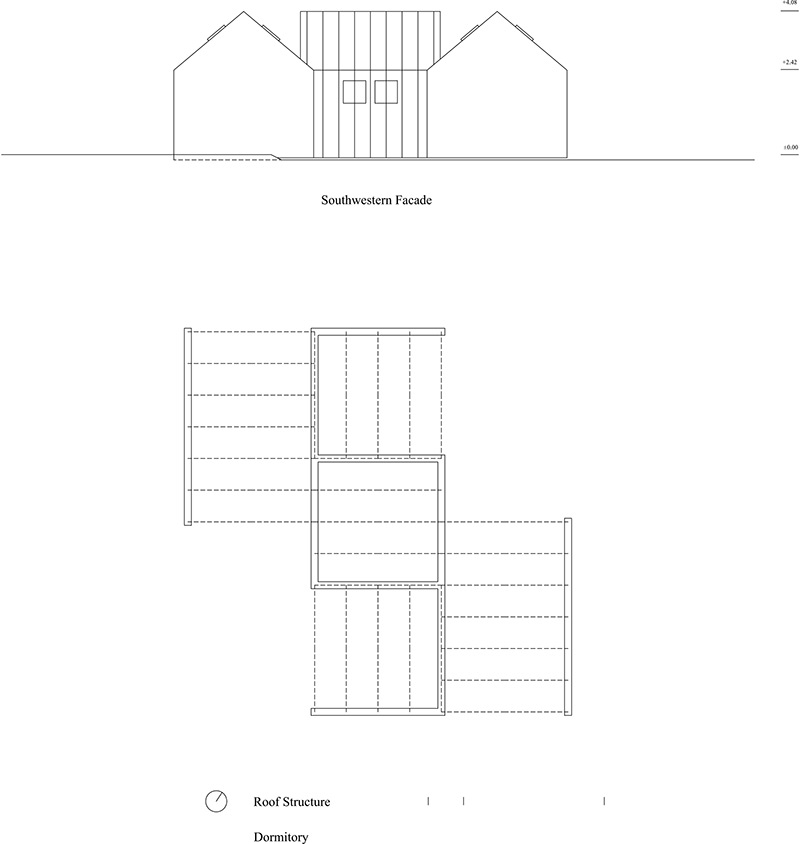 Credits
Architecture
Branimir Rajčić, Mariela Žinić
Client
Private
Year of completion
2019
Location
Hartovski vrh, Žumberak, Croatia
Total area
773 m2
Photos
Robert Leš, Boris Berc
Project Partners
Domprojekt, Ferrostil Mont, Glin Okna, Kuharić Gradnja, Limarija Nada, Stiv-elgrad, Stolarija Branko Rudolf
Related posts
Powered by