Project acknowledges already recognizable interior design concept of Good Food franchise, determined by the late architect Christian Rendulić. The architects took some of those determined visual elements and adapted them to suit their vision of space and this exact location.
The space is dominated by the impressive ceiling height, additionally emphasized by lighting, which illuminates the high space with all the installations, giving to space the third dimension. There is also a glass shop-front that frames an entire area with its height of almost 9 meters.
According to clients, the most fun part of interior are custom-made swings. They were created in response to a narrow space with no place for normal tables and chairs. The whole impression is rounded by impressive mural – the work of illustrator Hana Tintor, which adds color to the interior and sums-up the concept of Good Food – eat healthier and treat yourself good.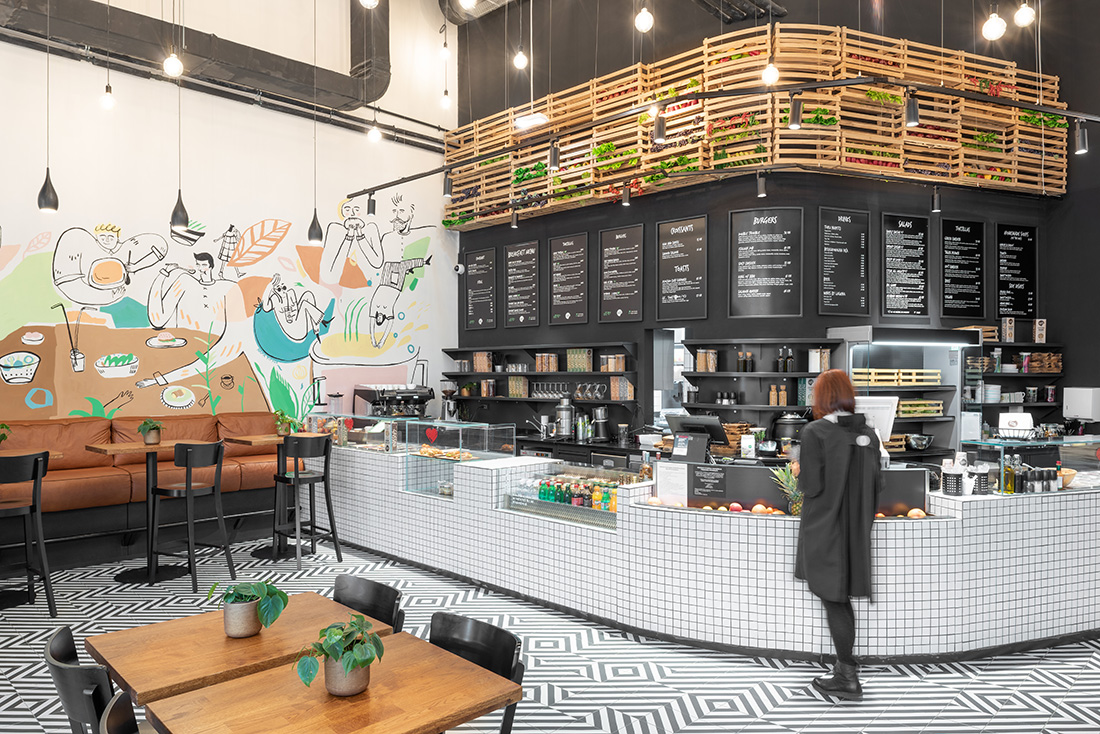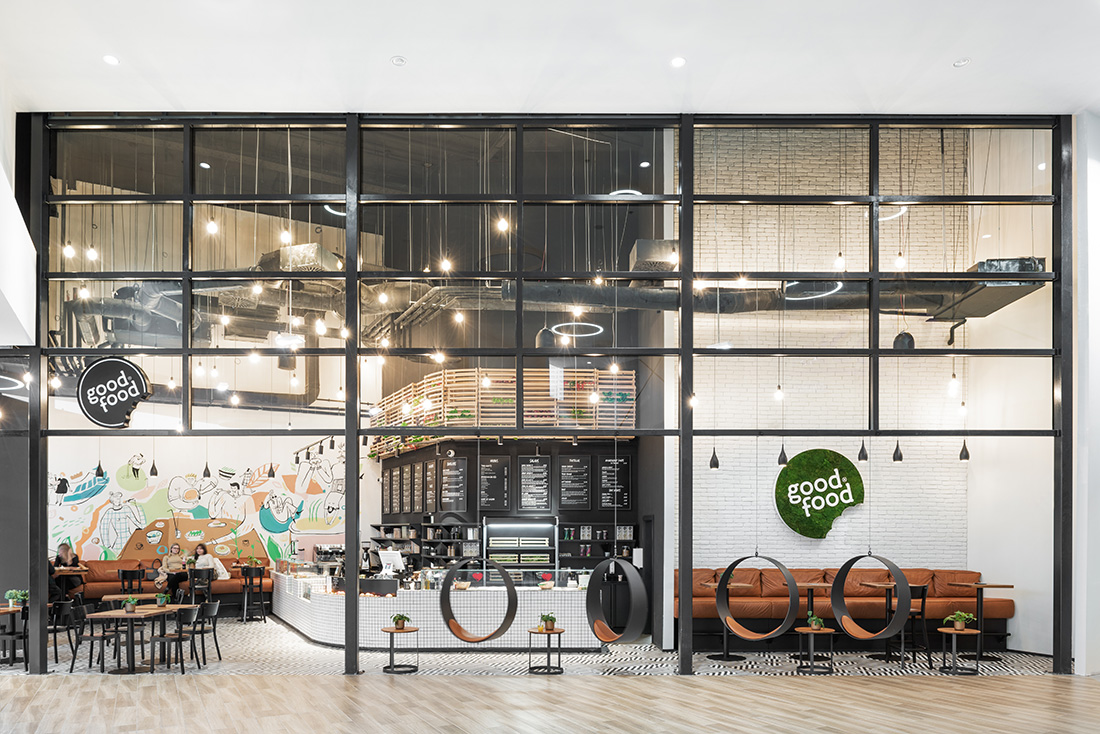 What makes this project one-of-a-kind?
All furniture, except the chairs, was custom-made and all used materials were natural: wood, leather, steel, ceramic tiles, clay bricks. The most impressive part of the project is its height of almost 9 meters, which the architects decided to take full advantage of.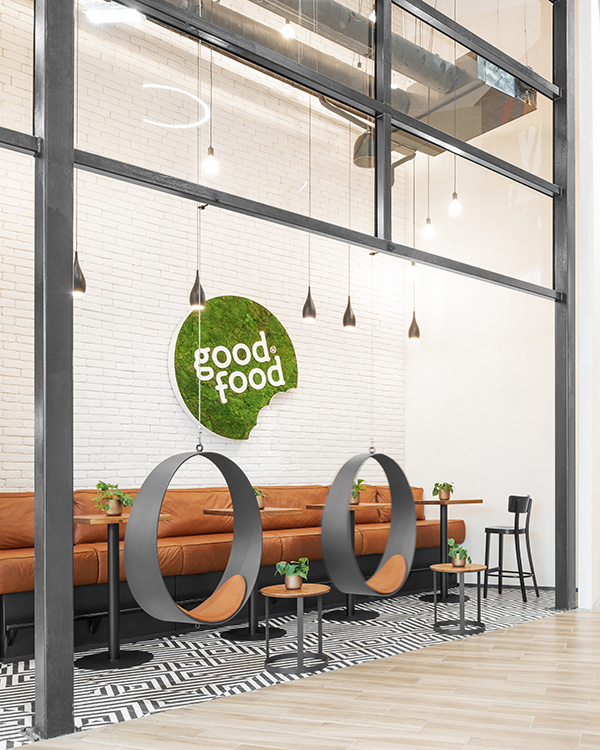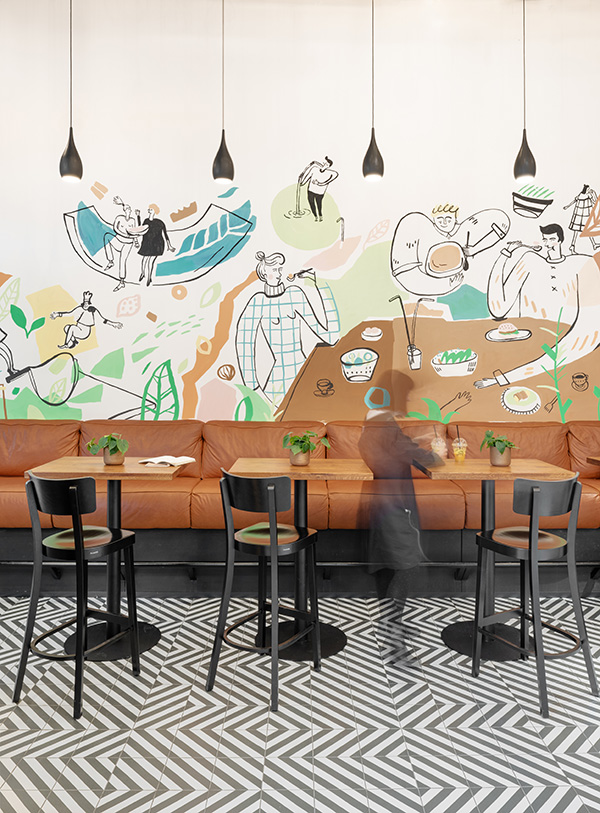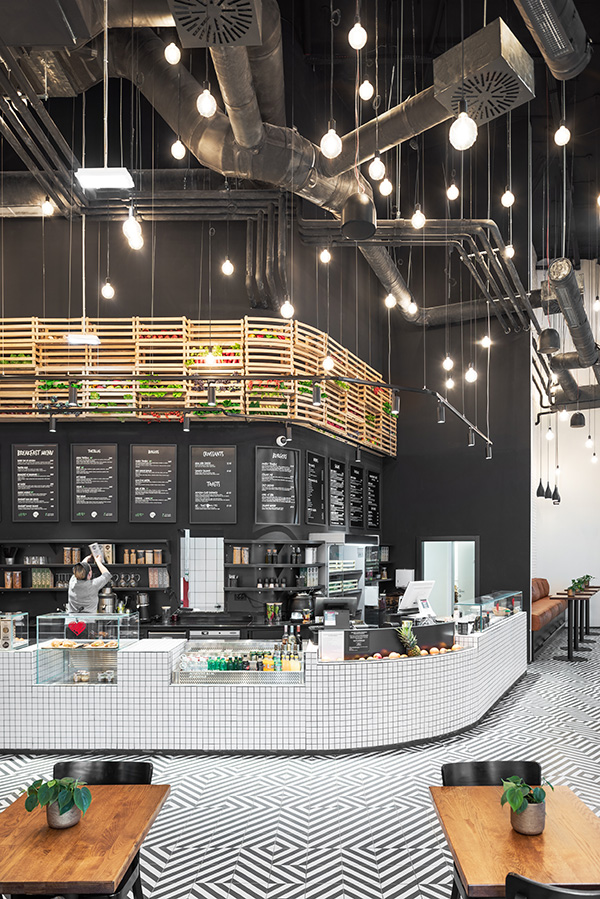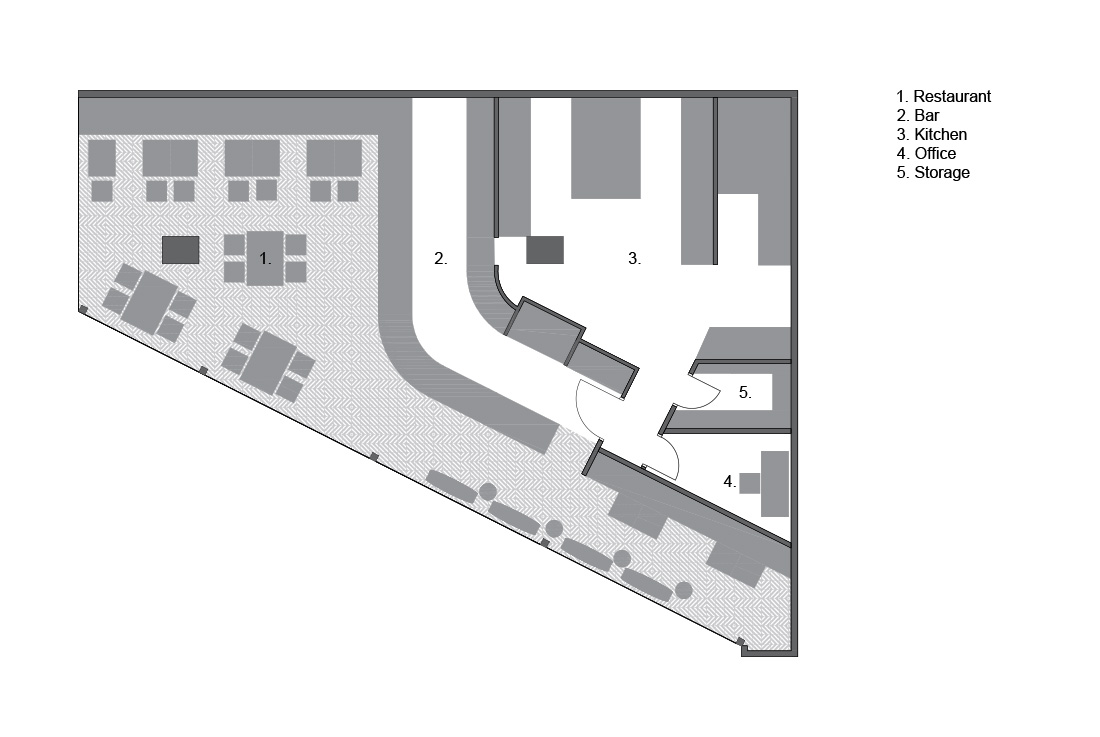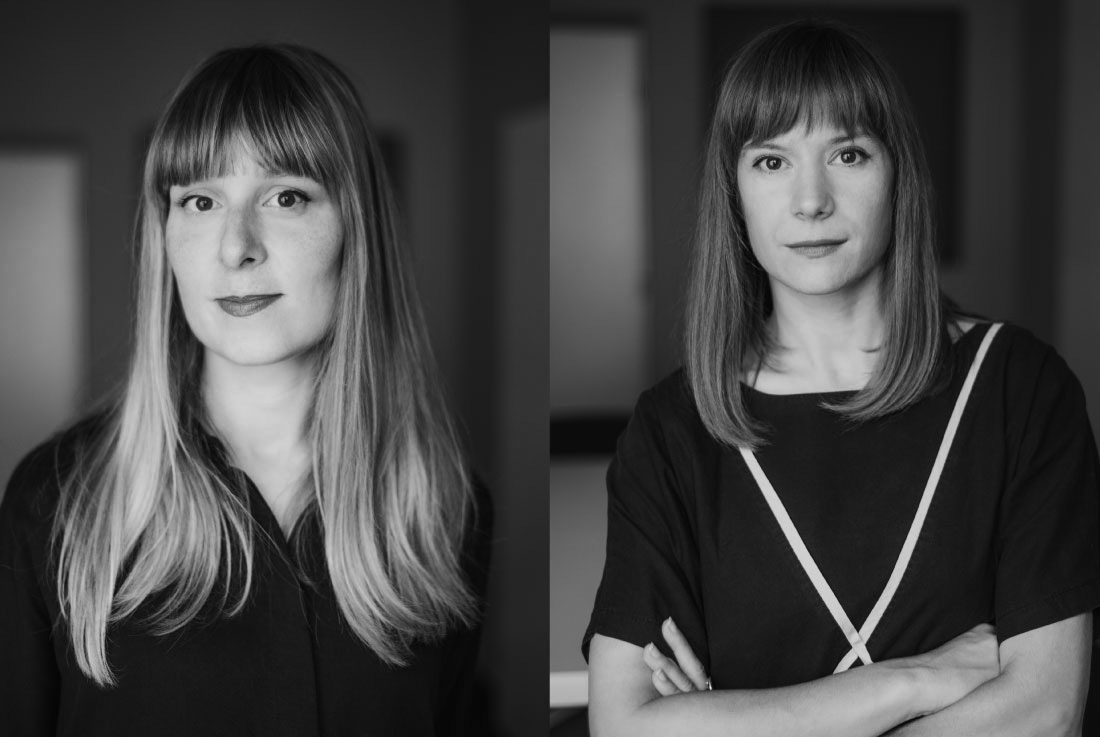 About the authors
Nera Jelaska is an architect from Split, currently based in Zagreb. After 10 years of experience she opened her own studio that specializes in hospitality and residential design. She values interdisciplinary approach to work and likes to shift perspectives to gain better insight.
Jana Piacun is a freelance production designer and architect from Croatia, with years of experience working in production design, architecture, product and graphic design. Her academic and professional experience allows her to approach design with systematic yet creative perspective.
FILE
Authors: Nera Jelaska, Jana Piacun
Collaborators:
Ured M3 j.d.o.o., Marko Matijević – Mechanical installations
Aqua.Omega d.o.o., Darko Pavor – Plumbing and drainage
APIN PROJEKT d.o.o., Branimir Cindori – Sprinkler
NNS-EL-ING d.o.o., Branimir Zelanto – Electrical engineering
INSPEKTING d.o.o., Maksim Carević – Fire protection and safety
Client: Pet-it-events d.o.o.
Photos: Marko Mihaljević
Year of completion: 2019
Location: Pula, Croatia
Total area: 130 m2
Text provided by the authors of the project.