The plateau in the Gradac Park, together with the city center, is an extremely important part of the panorama of the city of Dubrovnik. Due to its position within the contact area of the historic core, the coverage of the plateau in Gradac Park belongs to the zone of protection of cultural property of landscape and architectural values. Gradac plateau is used as an outdoor parking lot. The project includes the greening of the plateau, in the form of a new tree line and new green protection zones, as well as the care and addition of existing plantations. It was also planned to change the base of the plateau and the surface treatment of the floor covering was made of decorative concrete with a visible stone aggregate, all harmonized according to the sample accepted by the Ministry of culture in Dubrovnik. What makes the project interesting is the underground anchoring of trees, for the first time in Croatia. The GreenBlue Urban RootSpace system consists of load-bearing cells made from recycled material, with over 95% open empty space for maximum tree rooting volume, creating optimal conditions for soil biology to maximize tree growth and health.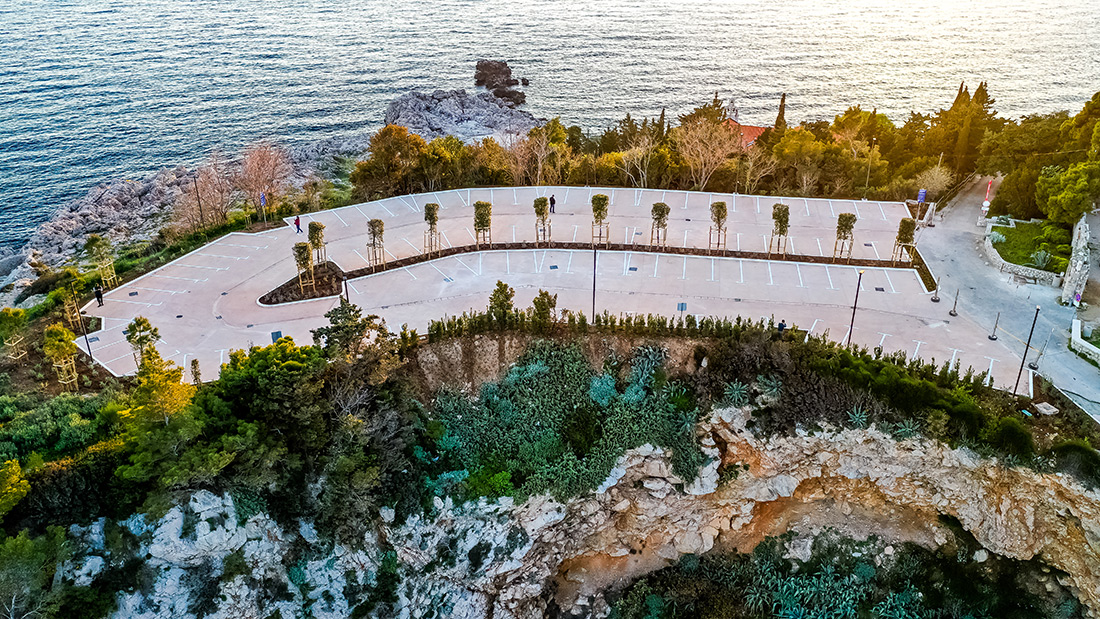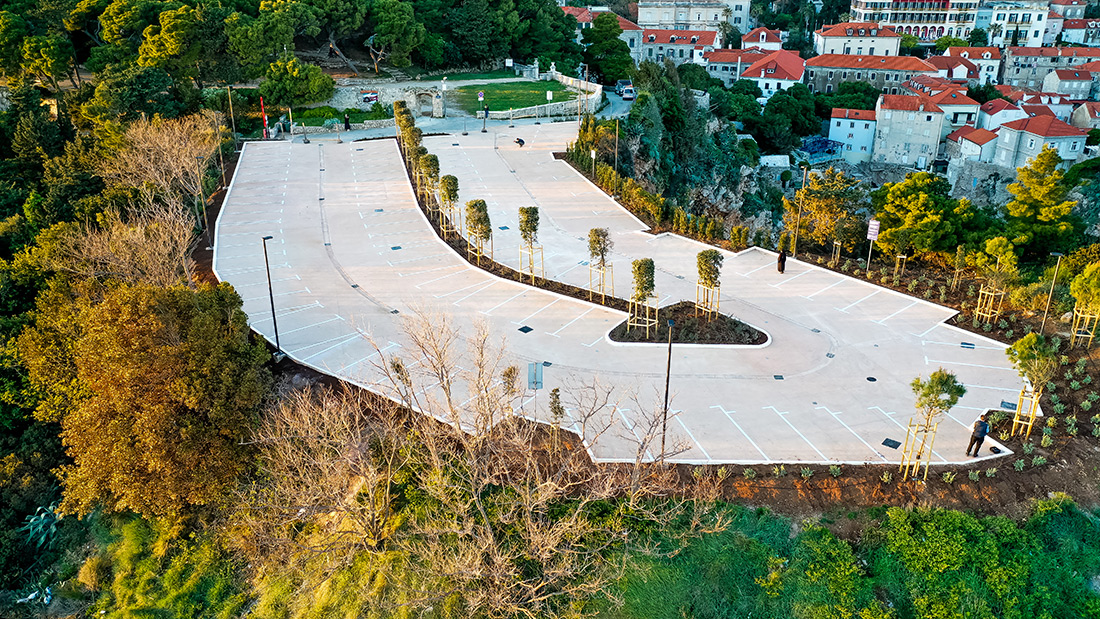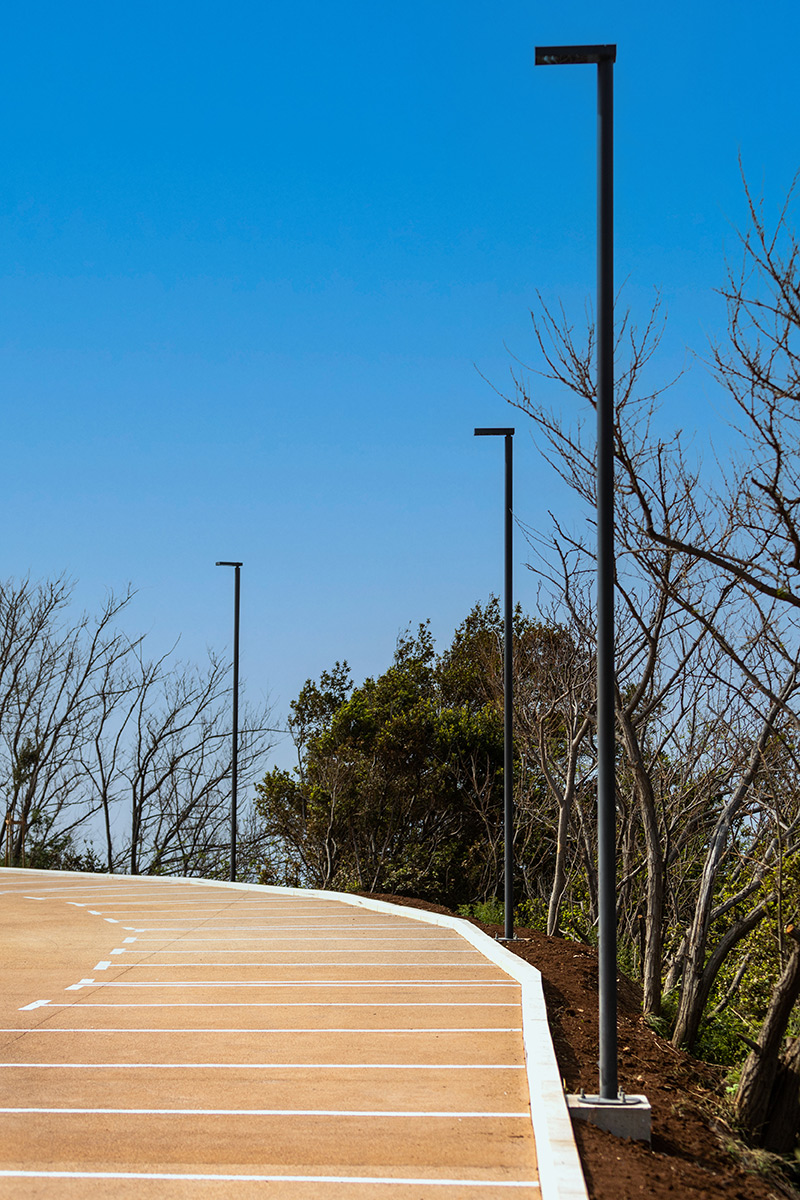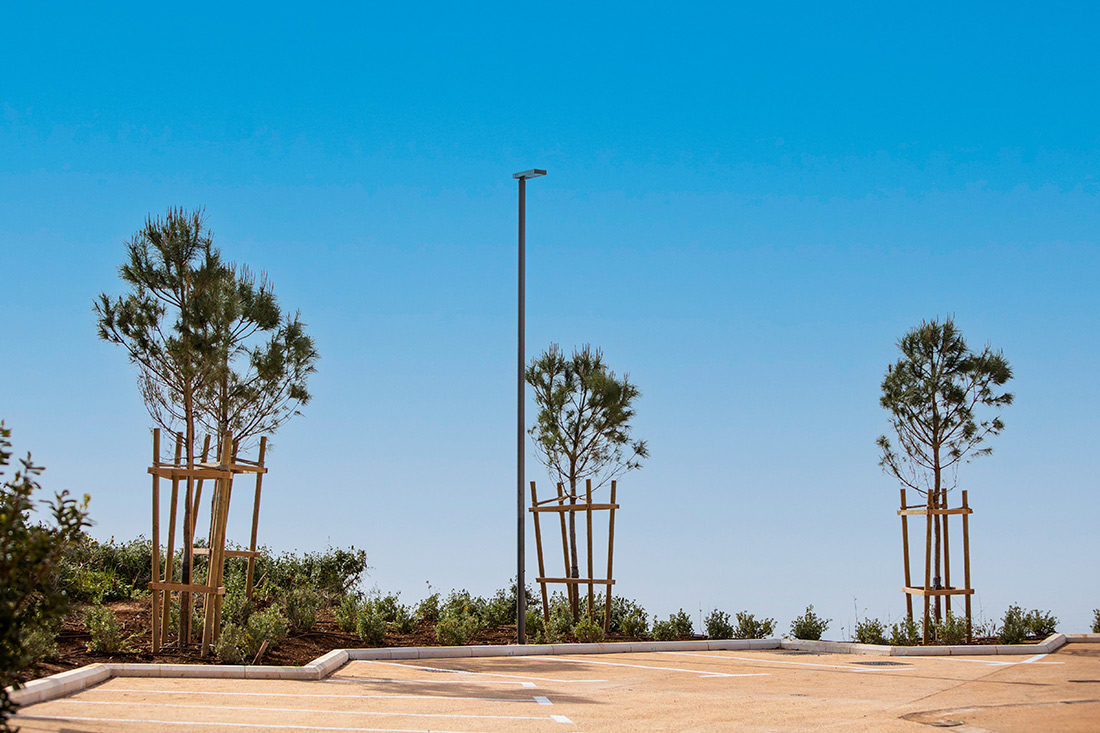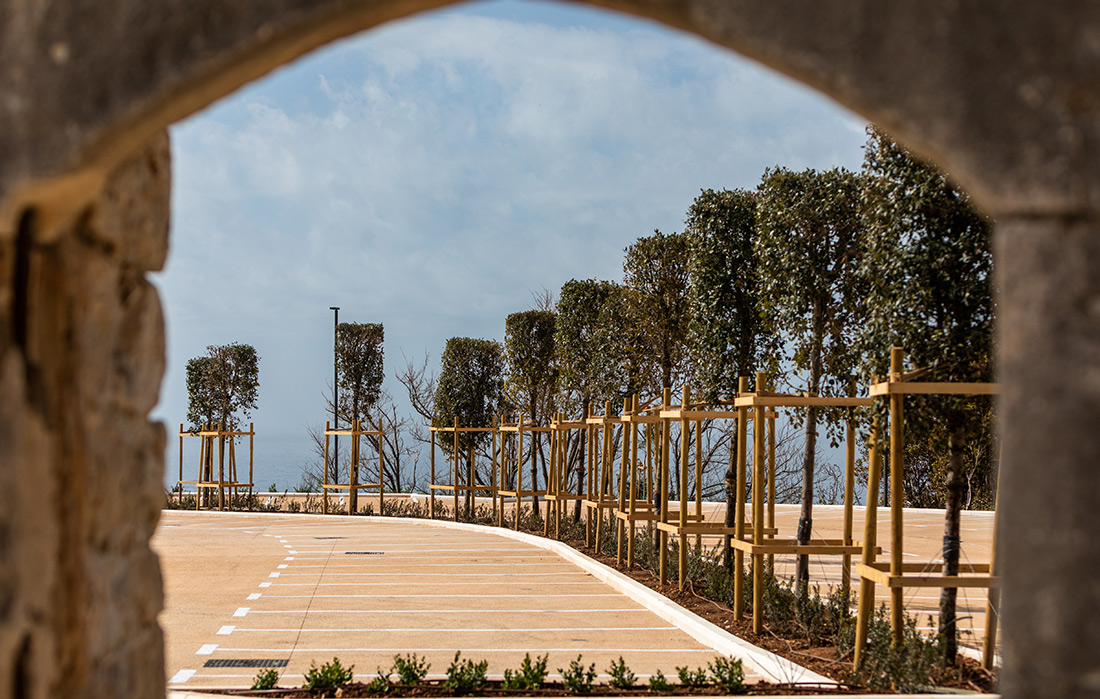 Credits
Architecture
Proto-arch; Lea Đurović Ruso, Mia Erak
Client
Sanitat Dubrovnik d.o.o.
Year of completion
2021
Location
Dubrovnik, Croatia
Total area
2.440 m2
Site area
2.440 m2
Photos
Dino Avdić, Mario Babarović
Project Partners
Related posts
Powered by