Meridionale Fondiaria originates from the common intentions of two young entrepreneurs who in 1980 decided to build together their idea of real estate agency, thus laying the foundations of what would become the reference franchise for the city of Lecce and all of the Salento region.
Today, Meridionale Fondiaria Real Estate can count on thousands of operations and a dense network of collaborators and agencies located in a vast area of Puglia.
Professionalism, passion, transparency and integrity. These are the founding values of the brand, as well as the key concepts that have guided the design of the new headquarters, established within one of the most prestigious historic buildings in the capital of the Italian Baroque.
A space conceived such as what draws on the sphere of the most profound personal intimacy, the home.
A domestic meeting place where barriers dissolve in the light of visually fragile and almost imperceptible partitions. An environment where information is clear and shared, as a common heritage; where occlusive separations fall and glances get lost through crystalline visuals; where rooms are large as a sigh of relief and at the same time soft, welcoming, rational and extraordinarily simple.
The project rewrites the succession of traditional home spaces and in a completely innovative scheme for the real estate brokerage activities, evoking in its articulation a bunch of contemporary living spaces. The small "village" of functional and mysterious volumes becomes the undisputed protagonist of the grand, giving the inner environments different levels of visual permeability.
Large soundproof crystal sheets allow an efficient separation of the sales rooms, protecting the privacy of buyers and at the same time preserving the extreme transparency of the living spaces.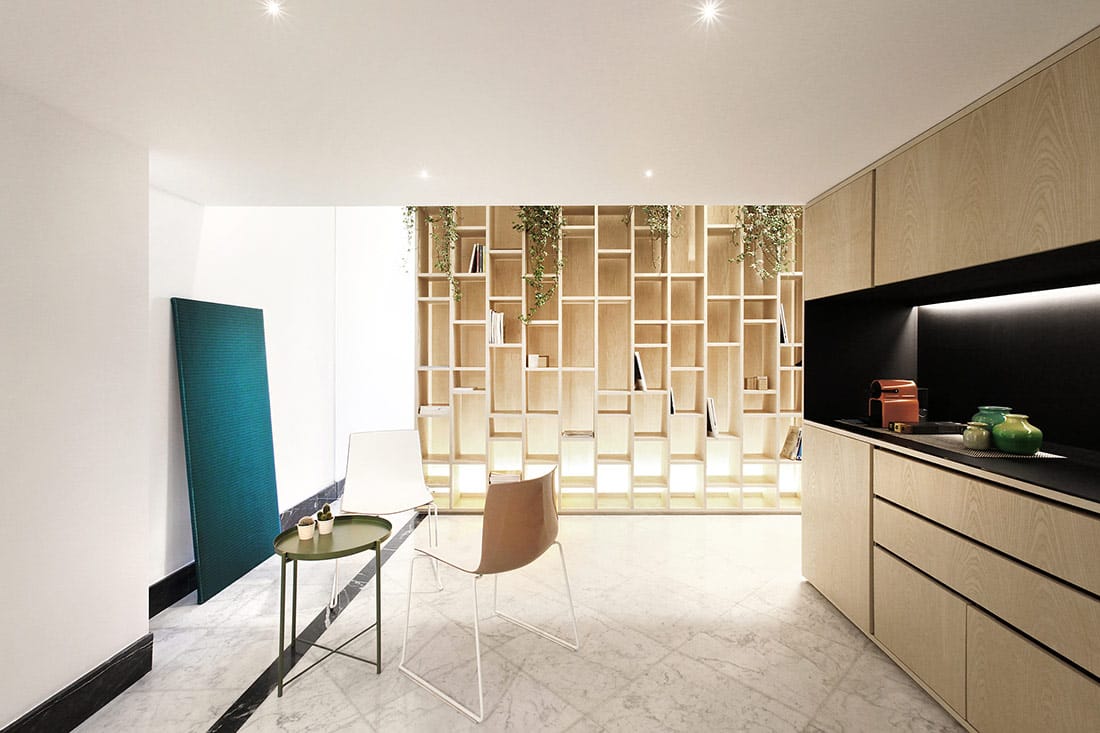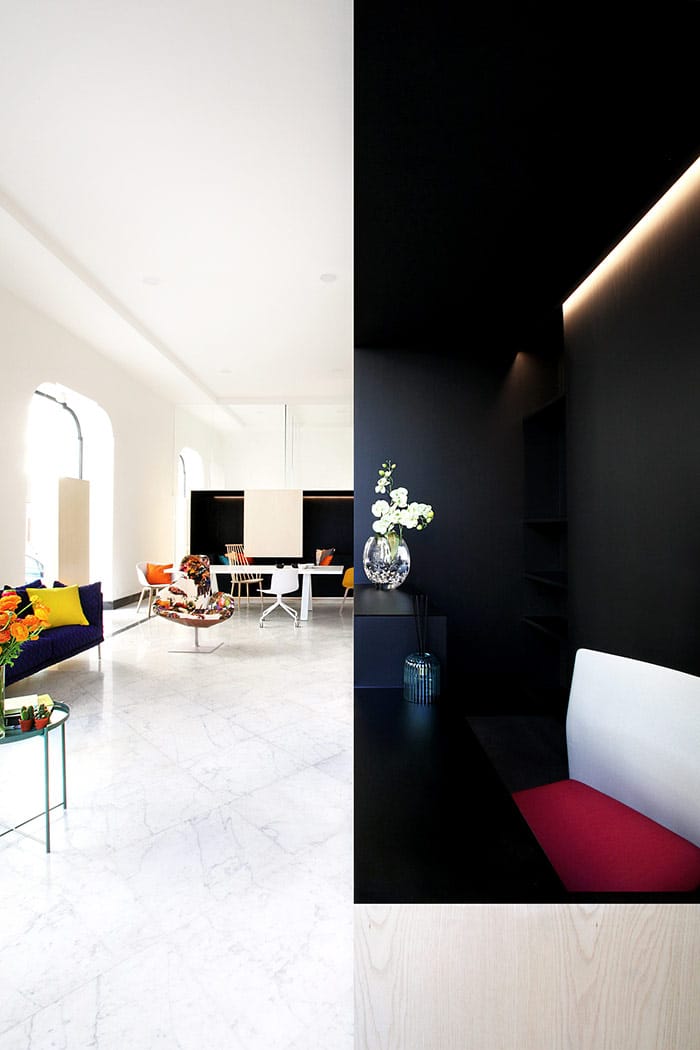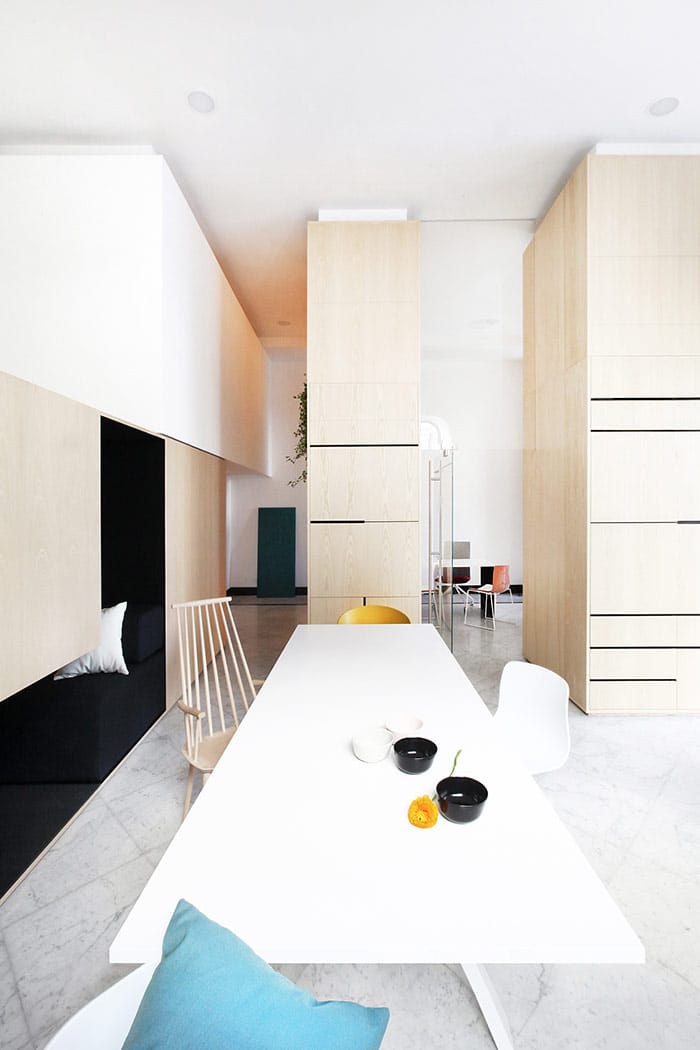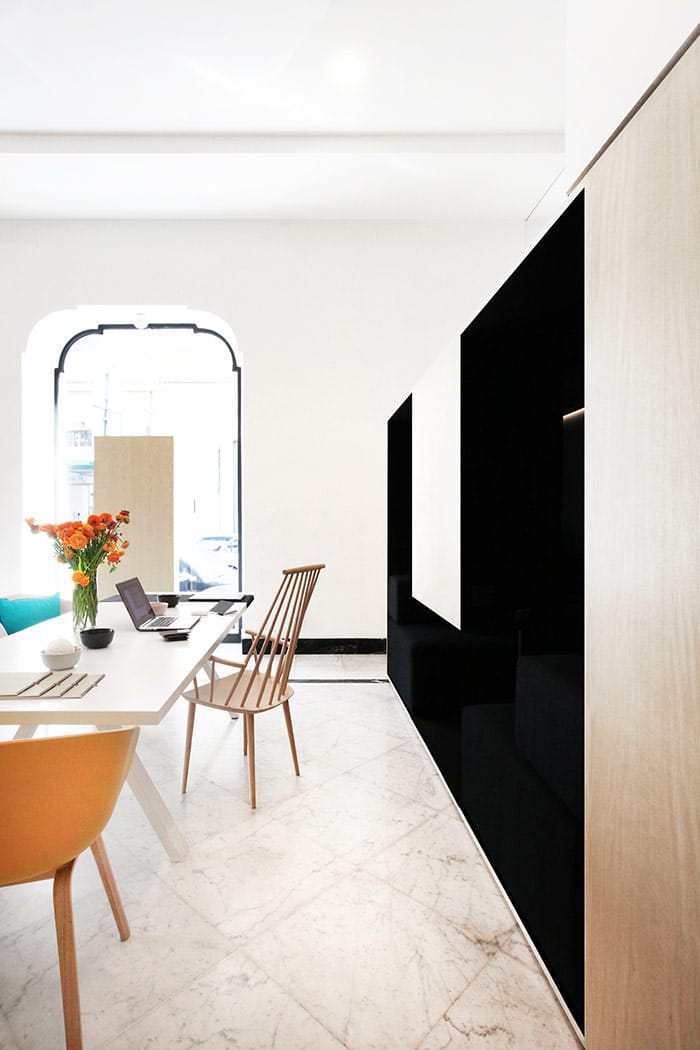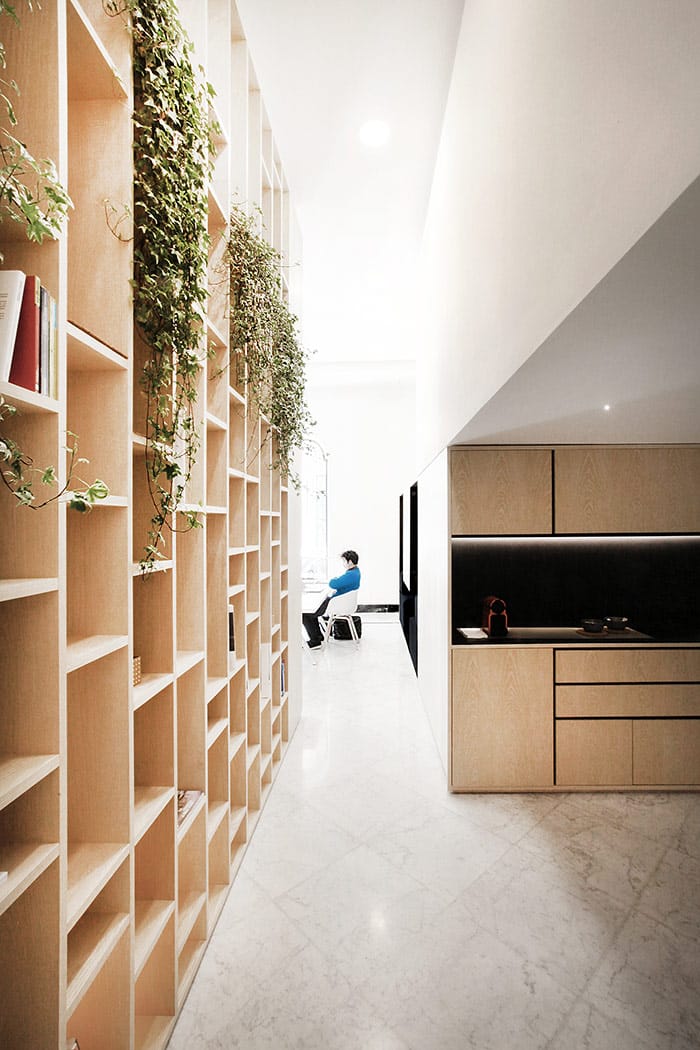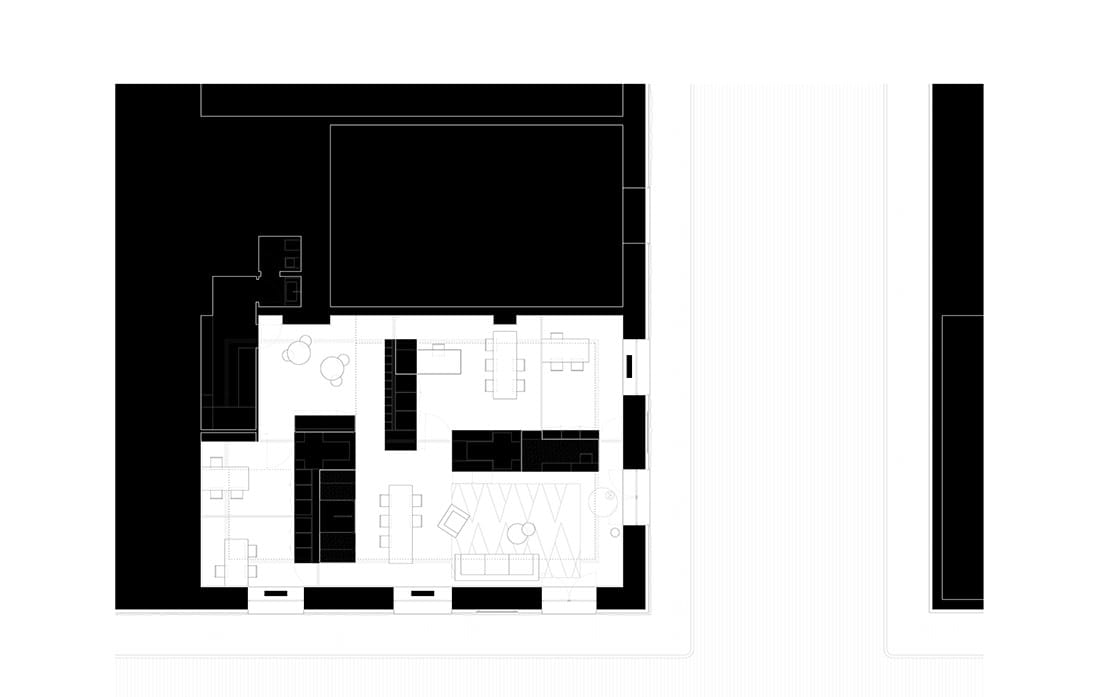 Credits
Interior
Tomas Ghisellini Architects; Tomas Ghisellini, Alice Marzola, Lucrezia Alemanno, Daniele Francesco Petralia
Client
Meridionale Fondiaria Real Estate
Year of completion
2018
Location
Lecce, Italy
Surface
240 m2
Photos
Tomas Ghisellini
Check out the BIG SEE event here: Interiors 180° / Big See Awards / Month of Design 2018
Project Partners
OK Atelier s.r.o., MALANG s.r.o.
Related posts
Powered by