Three objectives drove the architecture of the house
– a. creating a maximum of living quality
– b. providing a certain privacy
– and c. carefully evolving the village architecture.
Objectives that resulted in a radical concept of two seemingly opposing, but highly synergizing characters.
The one – towards the street – is closed. Monolithic. Two minimalistic, intersecting white volumes, that create a refreshing dialoque with the houses of the neighborhood.
The other – is open, inviting and complex in nature.
From the garden side, the house presents itself as an welcoming oasis. Offering an orchestration of various well coordinated places to pleasantly dwell, located on several levels – the garden, the pool landscape, the summer kitchen, the stairs setting, the big terrace, all the way to the open living area, located on the top floor, with its wide views over the beautiful landscape of Notranjska. All of it designed in a subtle interplay of complimenting spaces, views, details, materials and colours. Everything blends harmoniously and manages to create spaces of timeless elegance and character.
Ultimately resulting in a modern and timeless architecture, that offers its residents a multitude of sustainably charming experiences.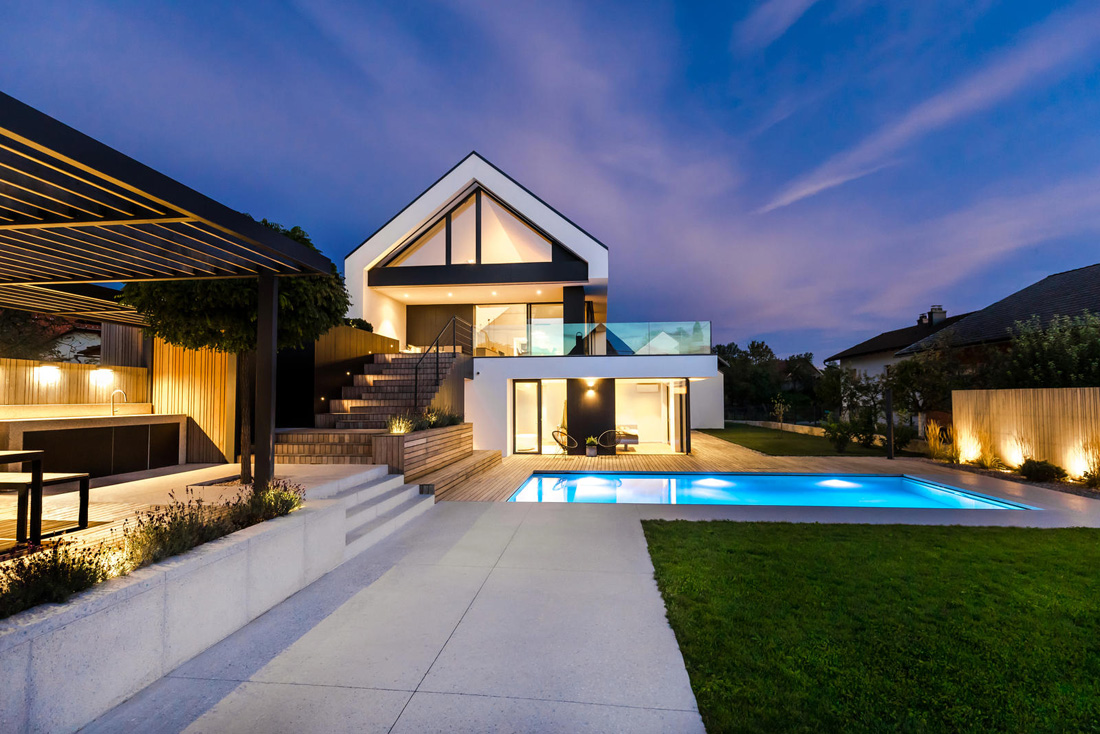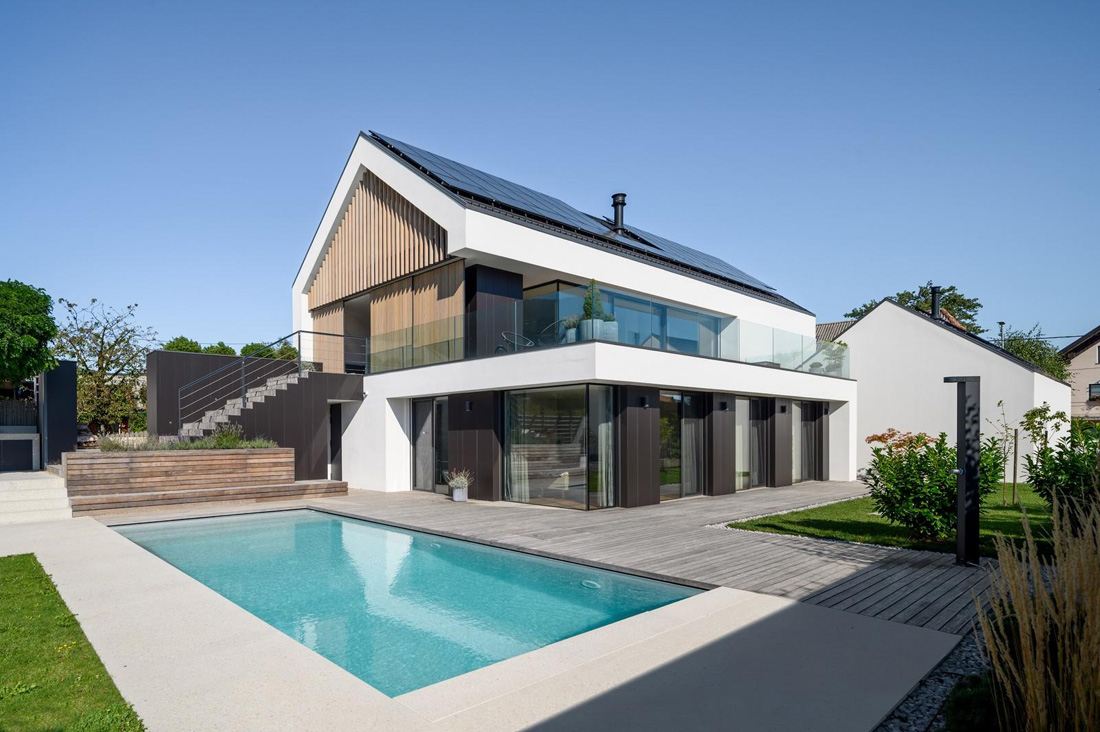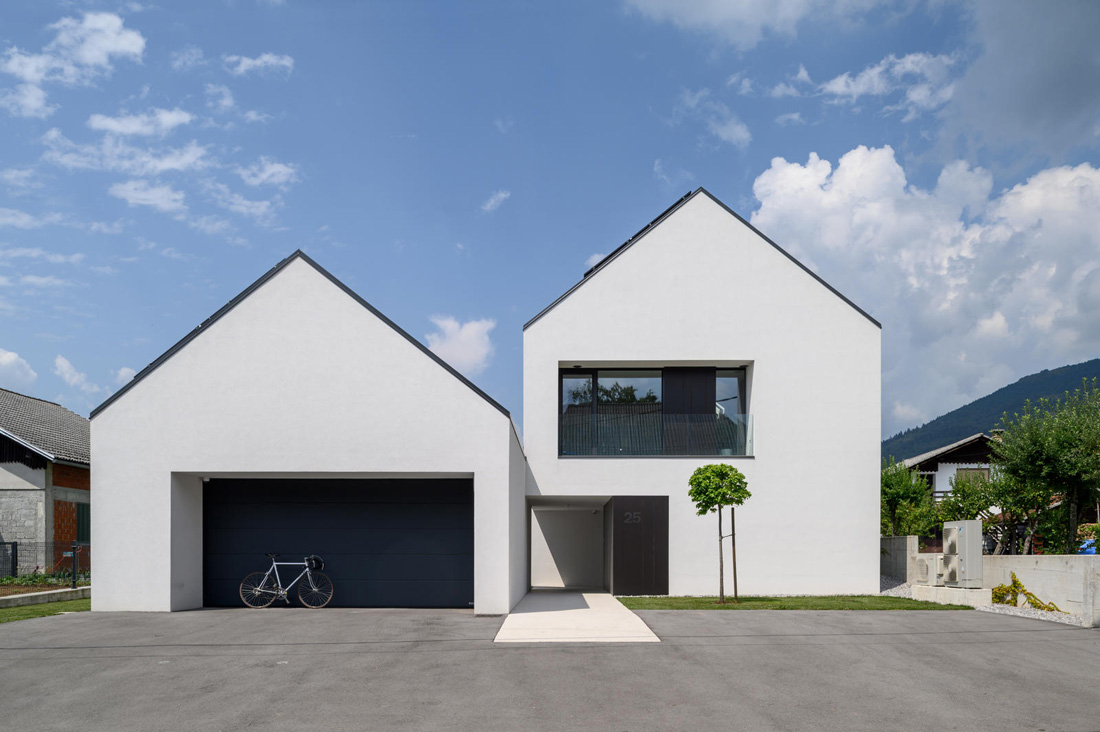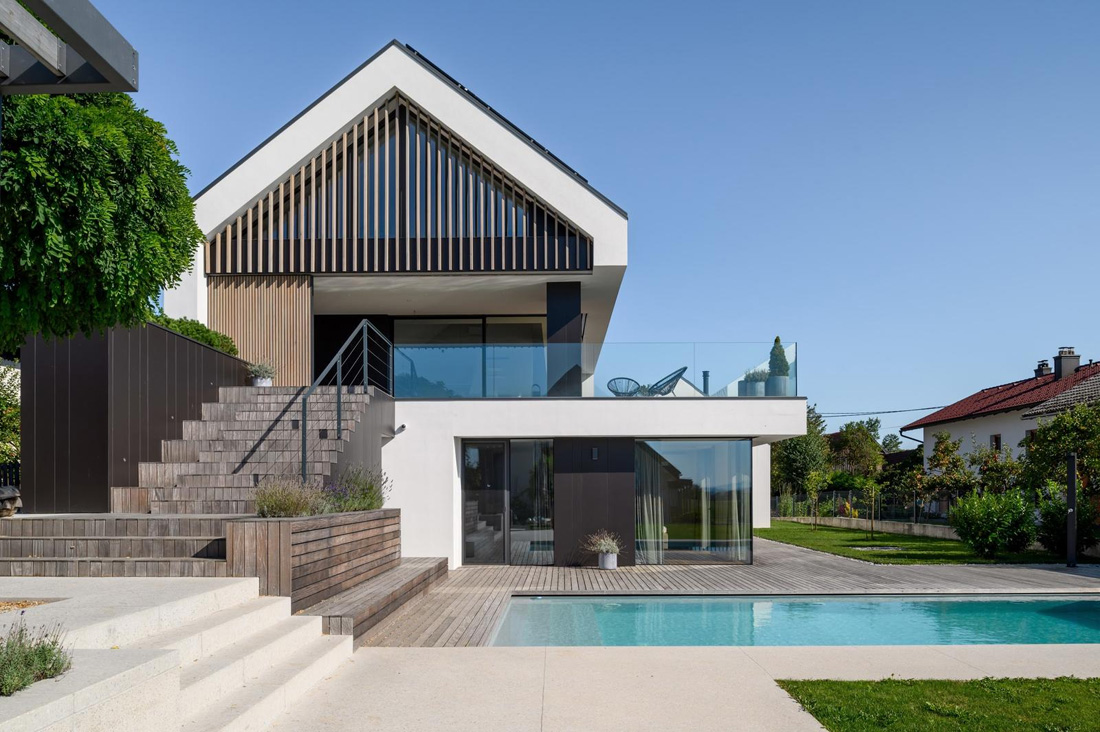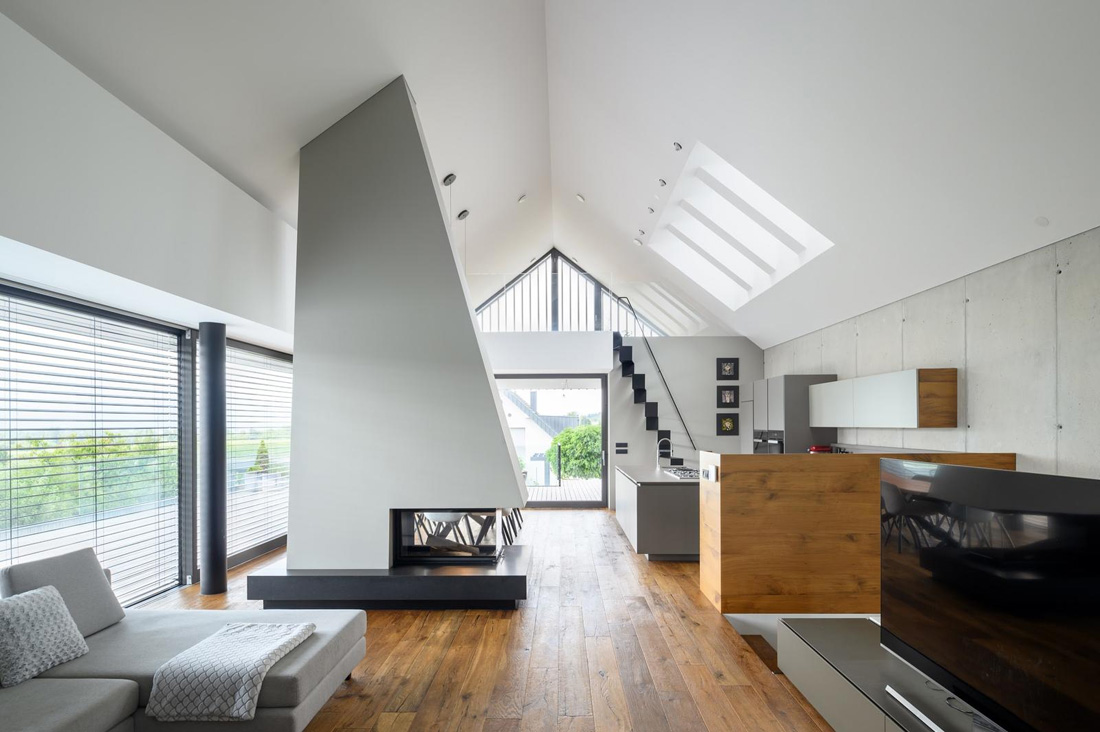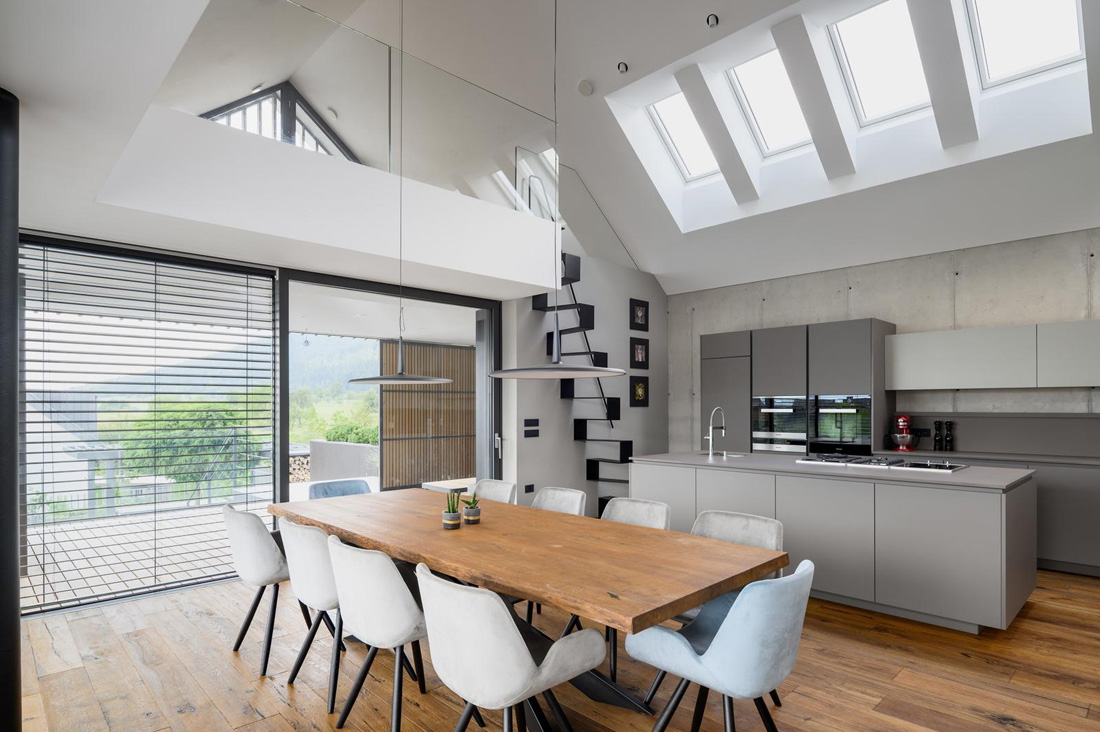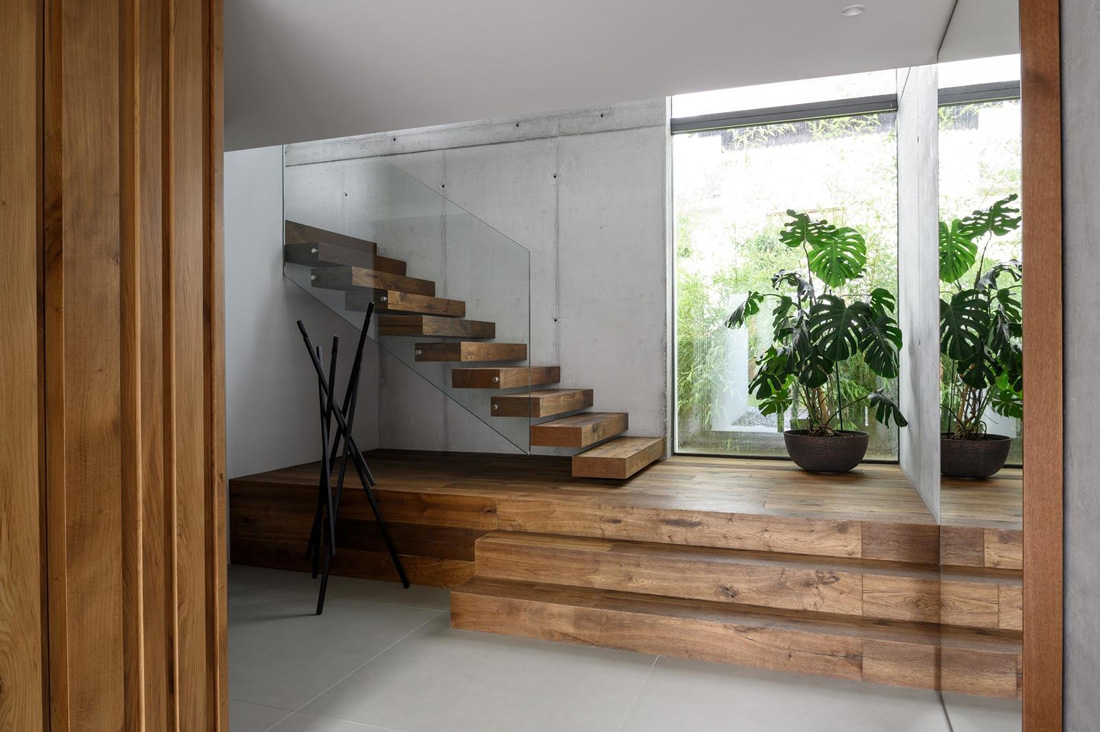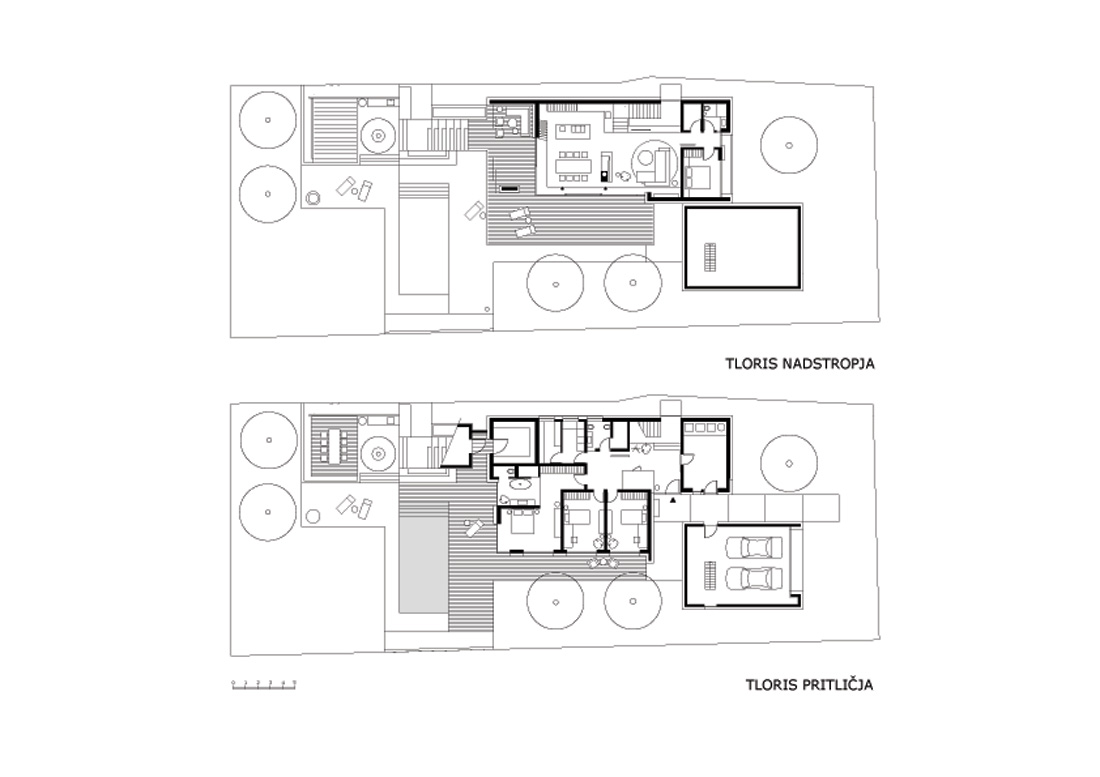 Credits
Architecture
studio7; Marjeta Černe u.d.i.a.
Interior Design
studio7; Marjeta Černe u.d.i.a.
Building constructions
Eddy Fatur d.i.g.
Client
Private
Year of completion
2020
Location
Notranjska, Slovenia
Total area
Ground floor: 150 m2-house
Garage: 50 m2
Attic: 112 m2
Built-up area: 260 m2
Plot: 1.050 m2
Photos
Miran Kambič, Stanko Gruden
Project Partners
Main contractor
GPV d.o.o.
Other contractors
Pobles d.o.o, M Sora d.o.o., Pirnar d.o.o., Coston d.o.o., Janez Košir s.p.
Related posts
Powered by