The new departures and arrivals building of Helsinki Airport brings the feelings of romance and adventure back to air travel. The building defined by its sculptural wooden ceiling, consists of two volumes. The first one houses the airport's departures and arrivals halls and the ground travel center, the second the areas for security control, customs and baggage reclaim. As the new building connects directly to the old terminal 2, it follows the traditional logic of separating departing and arriving passengers onto different levels. The project that started with a design competition launched in 2016, greatly improves the functionality and accessibility of the airport: all airlines operating from Helsinki now have their check-in services located in the new building. The airport thus practically has all its functions under one roof, in one single terminal, with all gates accessible through one entrance. The expansion was built according to the BREEAM Excellent criteria.
What makes this project one-of-a-kind?
The Helsinki Airport departures and arrivals building project is a perfect example of how even airports can be designed and built sustainably, within the given timeframe and budget, when the client, the contractor and the design team all work together for the same aim. What is also exceptional in this project considering the context, is the extensive use of timber. The design is user-centered. In addition to aiming for BREEAM Excellent level sustainability, the airport operator Finavia wanted to improve the passenger experience at, and the functionality and accessibility of the airport with this new expansion. The new centralized main entrance and departures and arrivals halls allow for the airport to get rid of the division of the facilities to terminals 1 and 2 and to simplify the overall structure. With the new building now completed and fully in use, Helsinki Airport only has one single easily navigable terminal.
In addition to being perfectly functional, the airport is also recognizable. One of the guiding principles for the design of the new departures and arrivals building was strengthening the airport's local identity. The expansion acts as the new gateway to the entire country of Finland: the arrivals hall with its nature diorama is the first thing a passenger sees when entering the country, and the departures hall with its timber ceiling is the last thing they see when leaving again. The materials and colors used were selected with this in mind. The fourth and final reason to why we feel the project is unique is that it brings romance and adventure back to air travel: Helsinki Airport now offers a perfect setting for both goodbye kisses and welcoming hugs. The design also aids in building up the excitement of the travel lying ahead.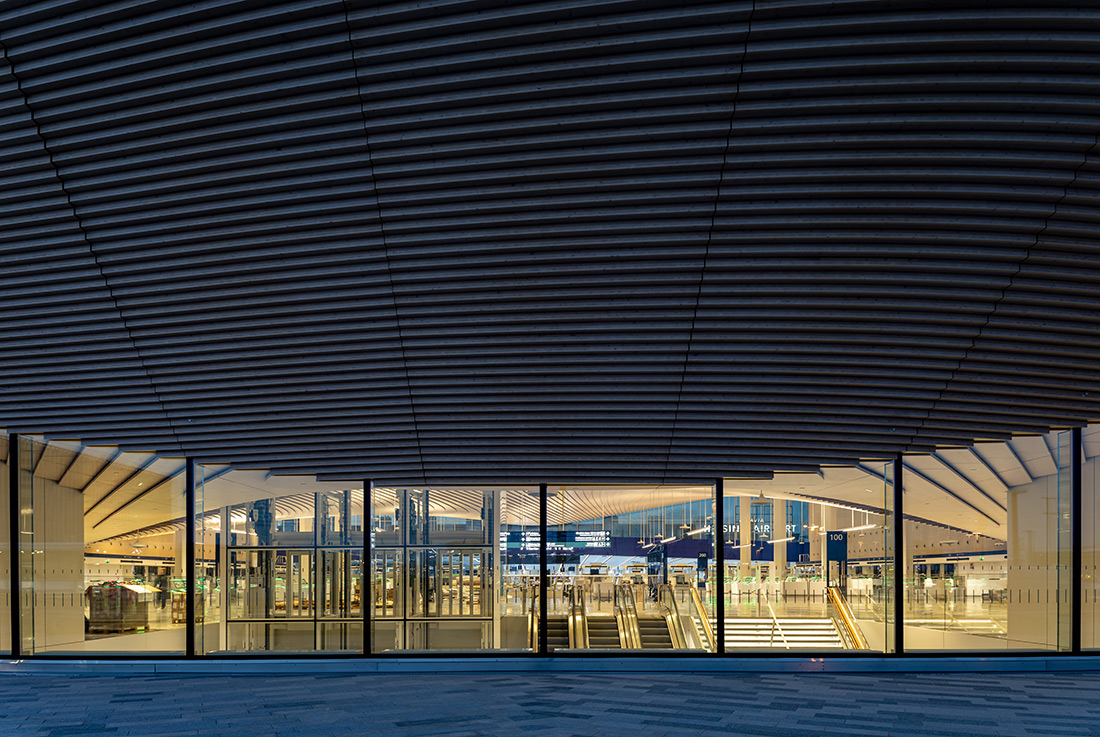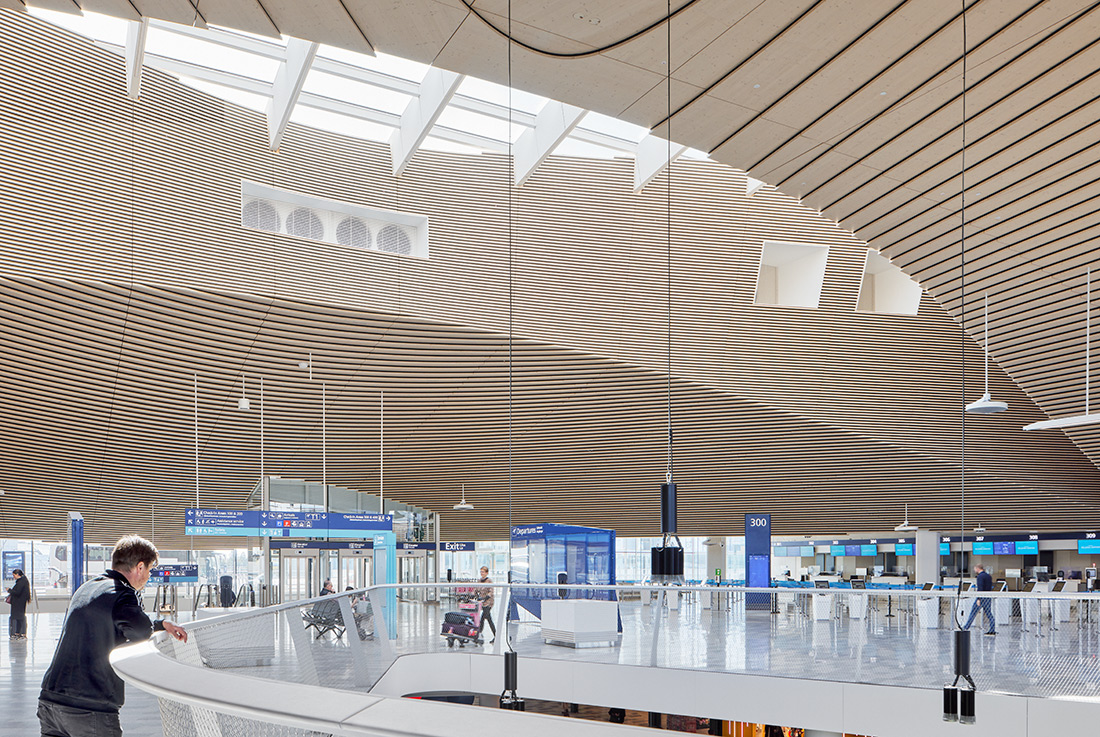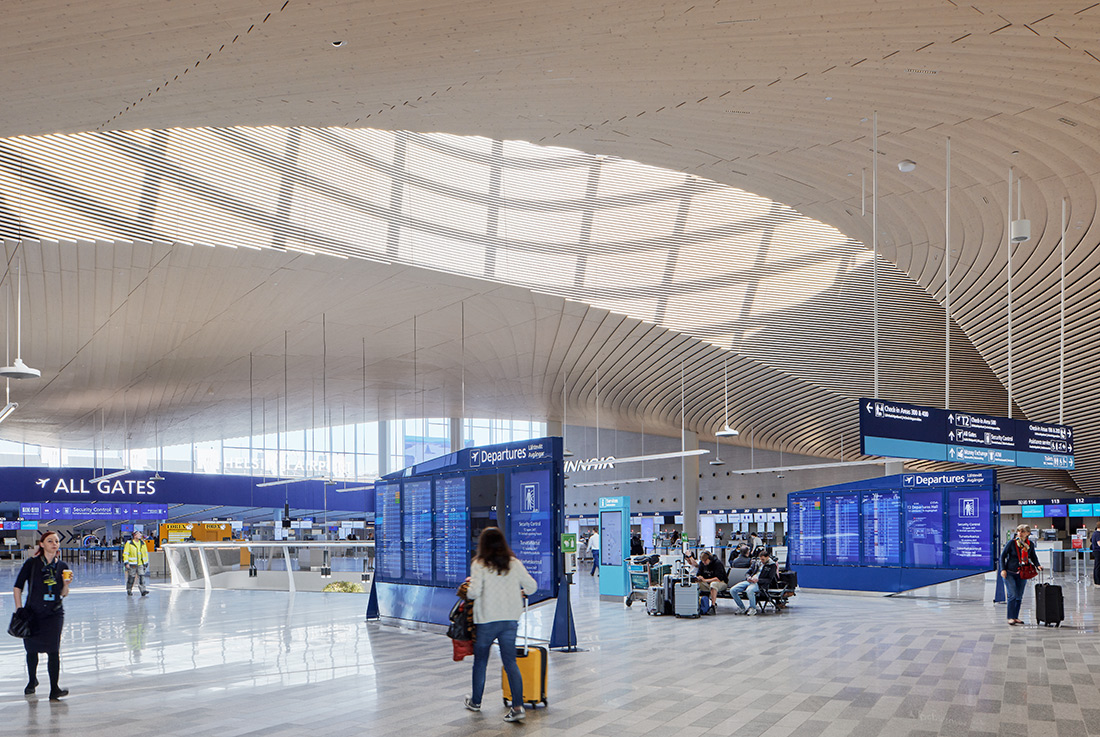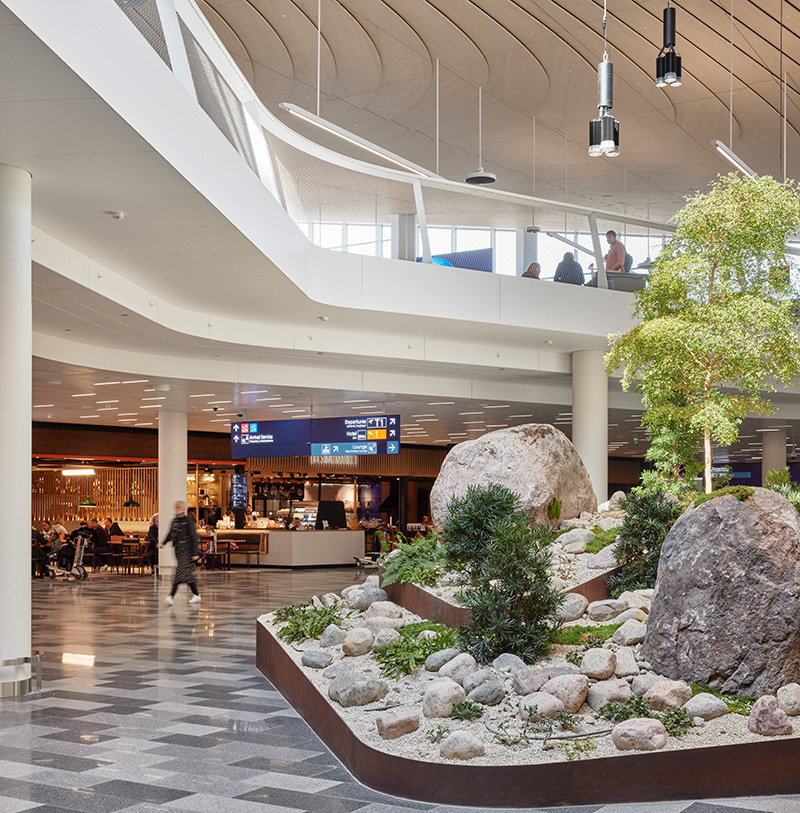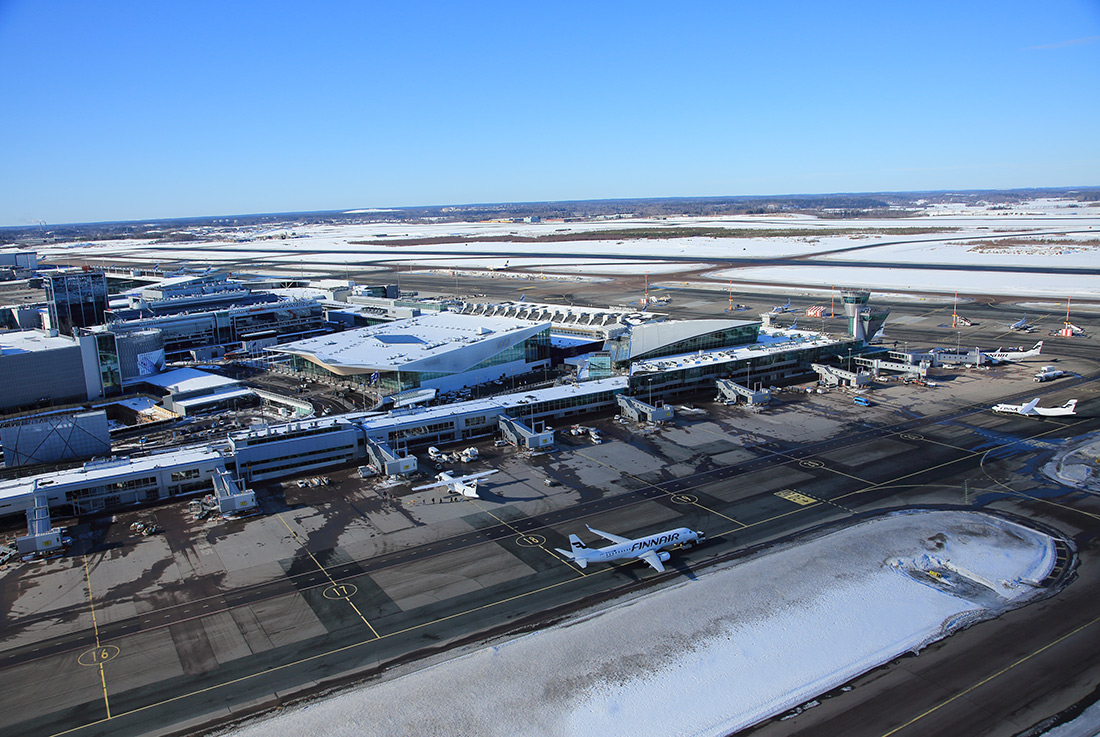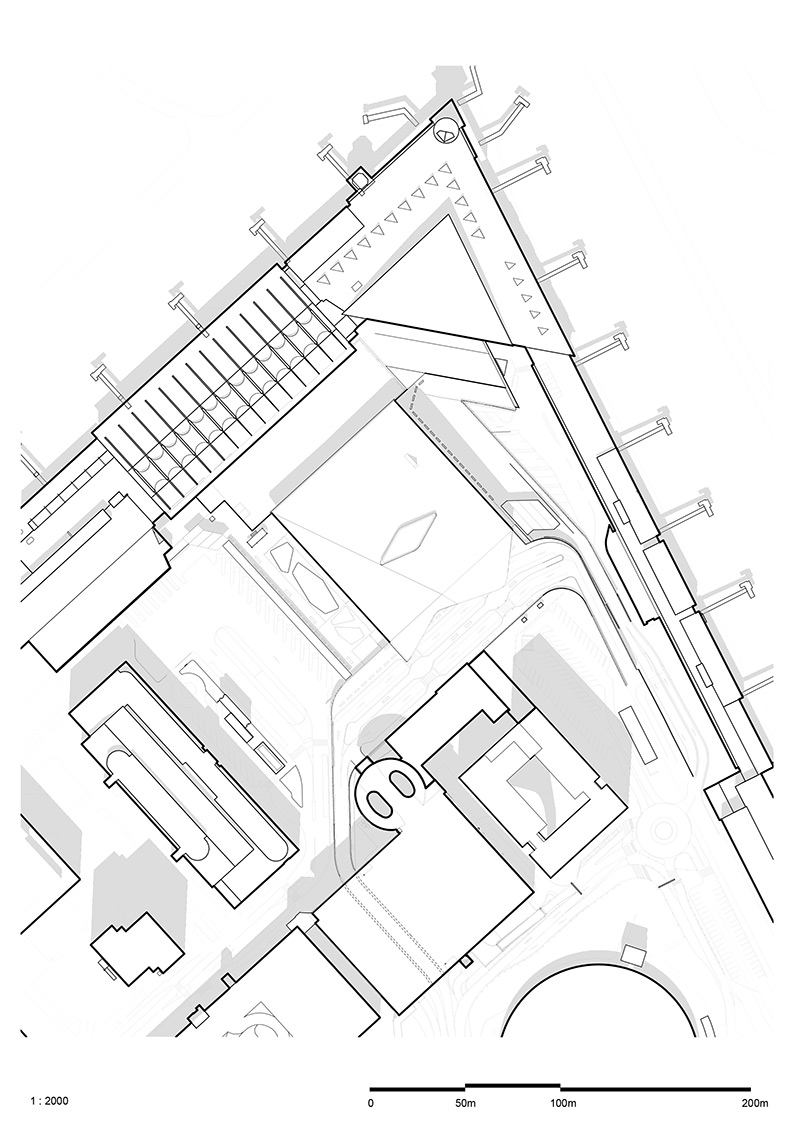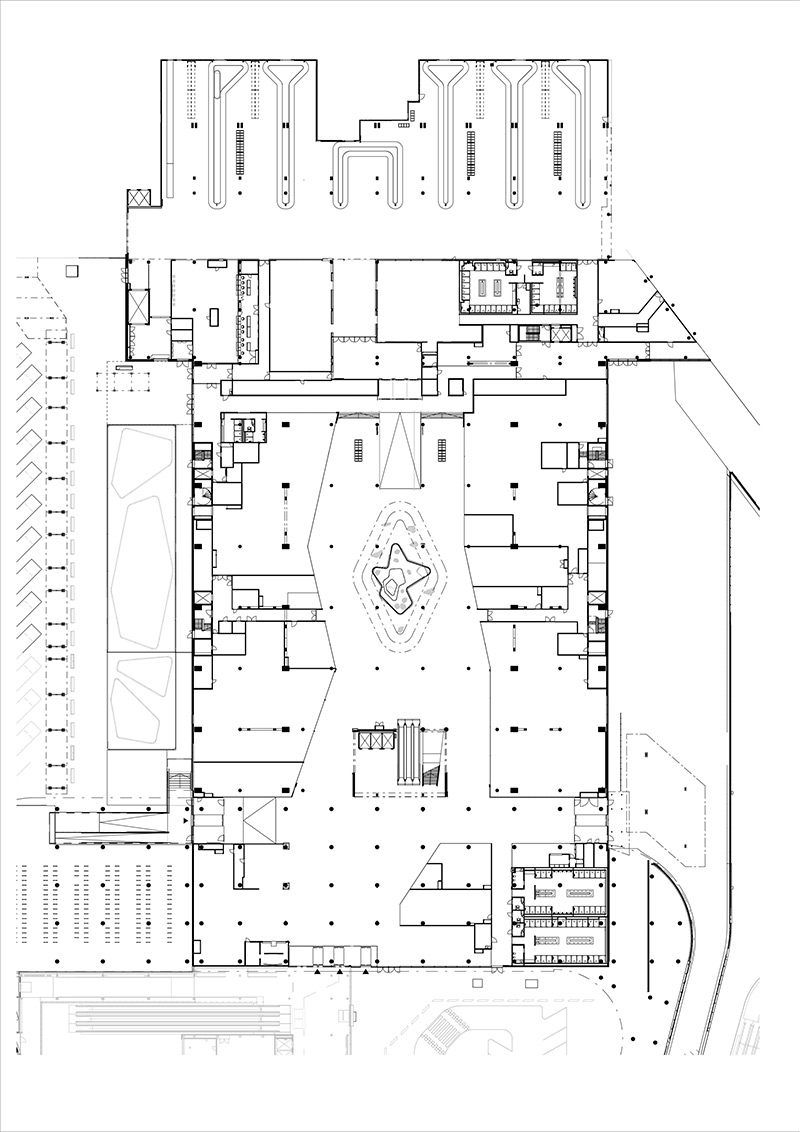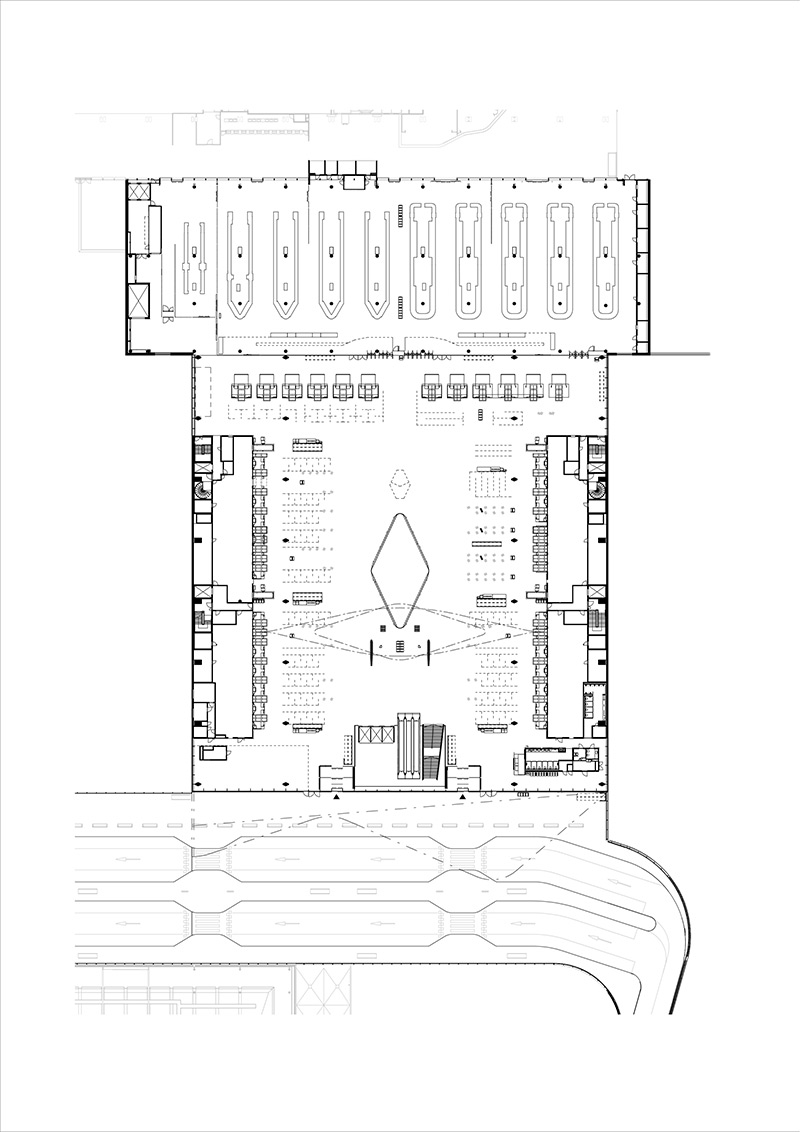 Credits
Architecture
ALA Architects
Main contractor for wood construction
SRV Construction
Client
Finavia
Year of completion
2021
Location
Vantaa, Finland
Total area
43.600 m2
Site area
29 ha (entire airport area)
Photos
Tuomas Uusheimo, Marc Goodwin, Suomen Ilmakuva
Project Partners
Peikko Finland, Raision Puusepät
Related posts
Powered by