The corporate values expressed in the slogan "the way we live our lives, and the choices we make, directly impact the joy we experience" were the source of inspiration in the project for the new HQ of Health & Happiness Group, a leading company in the sector of neonatal nutrition and care, also specialized in vitamin and nutritional supplement treatments for adults.
The look & feel of project was conceived to create a pleasant and comfortable workplace, with a natural mood and oriented to sustainability and wellbeing. The use of materials that reference nature and the installation of greenery bring into the workspace a warm and friendly atmosphere. The choice of furniture solutions, featured by organic and sinuous shapes, plays a central role in recreating a cosy environment that enhance employees' collaboration and generates a relaxing en plein air experience increasing wellness and as a result also boosting productivity.
The presence of interconnected and differentiated open spaces facilitates communication, interaction and concentration, guaranteeing an inclusive experience and a greater sense of community, reinforced by constant references to the corporate values of the brand.
What makes this project one-of-a-kind?
The main object of the project design concept was to give form to a workspace that is a place of wellbeing, not just in social terms, but also in the area of environmental comfort. Hence the choice of creating a luminous, cool and open work zone, based on the organic forms of nature and full of multifunctional areas and interaction points.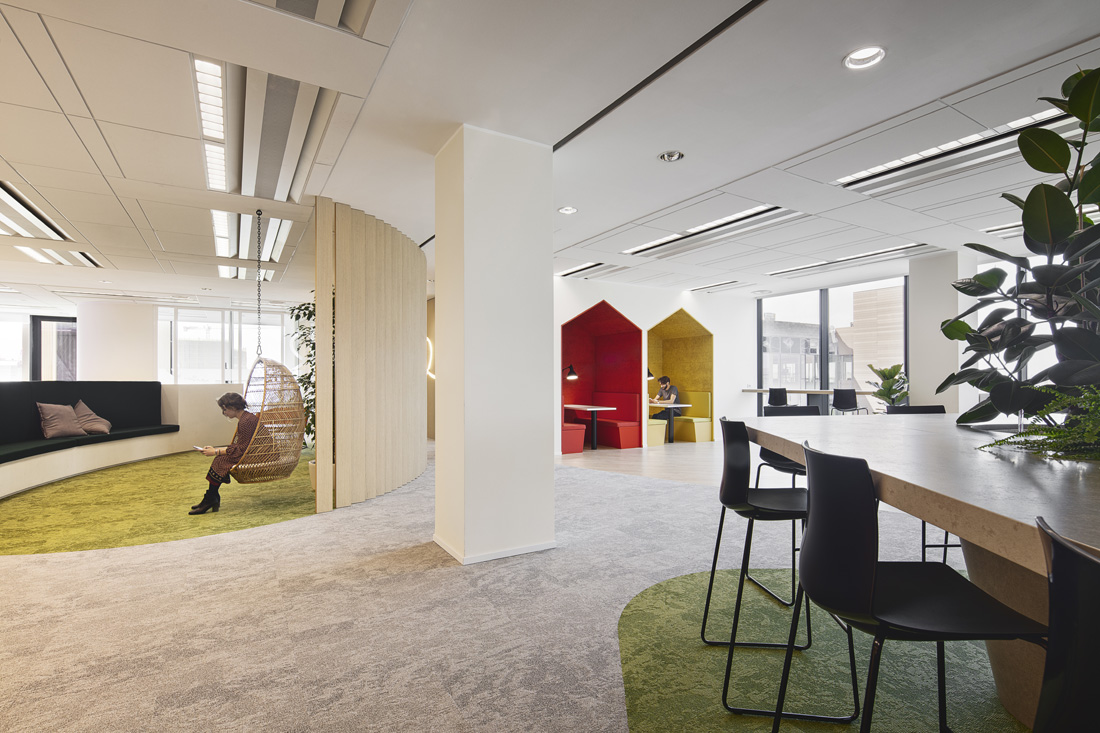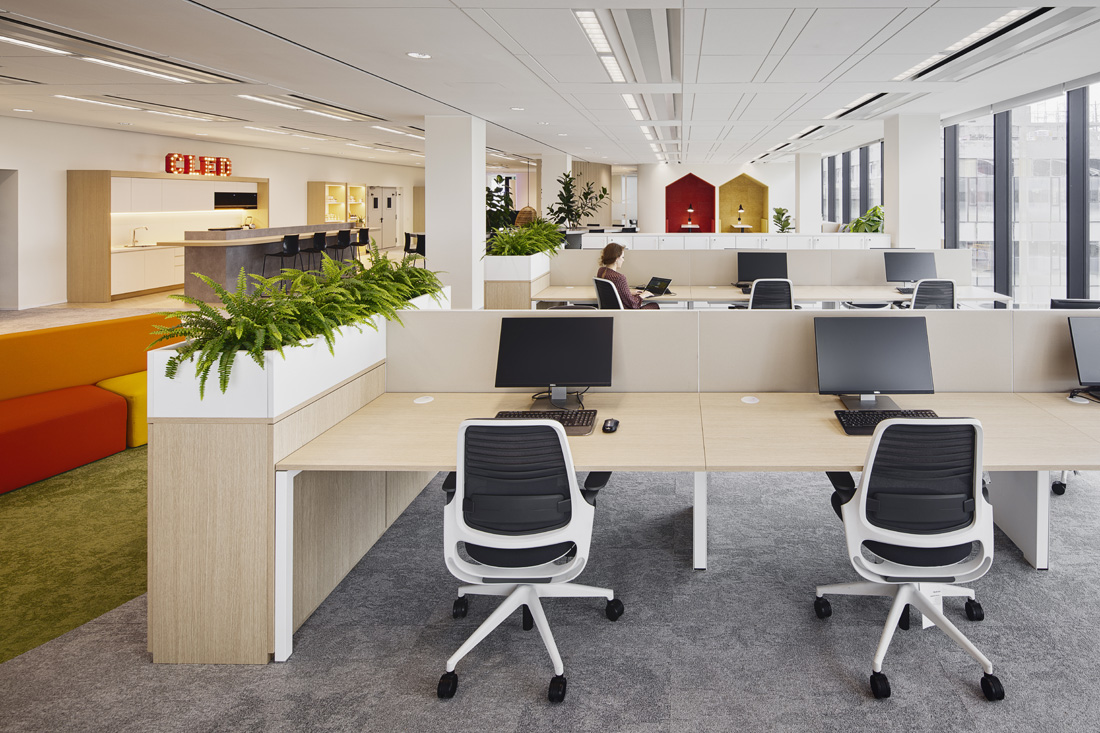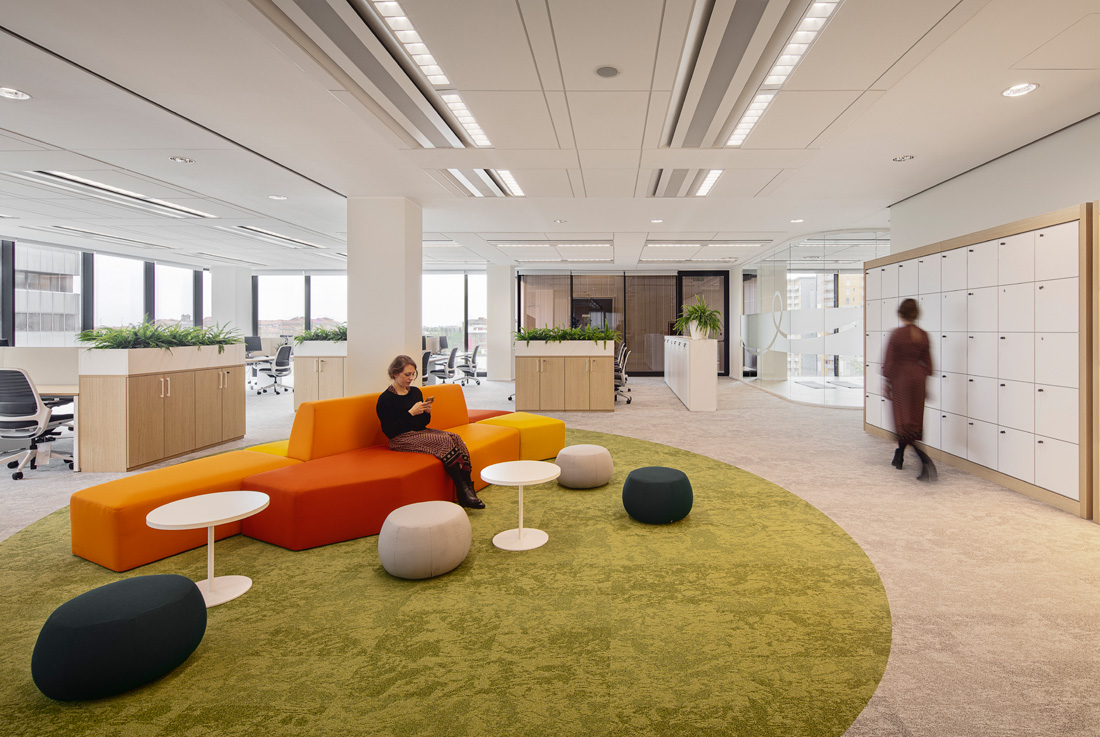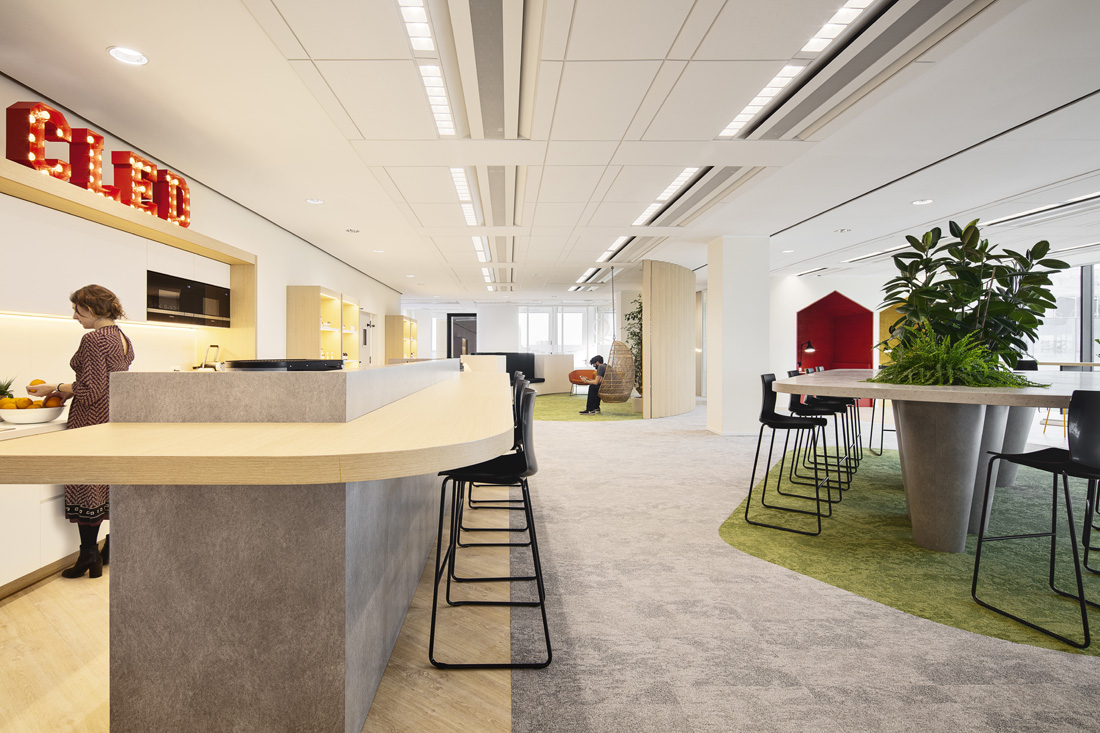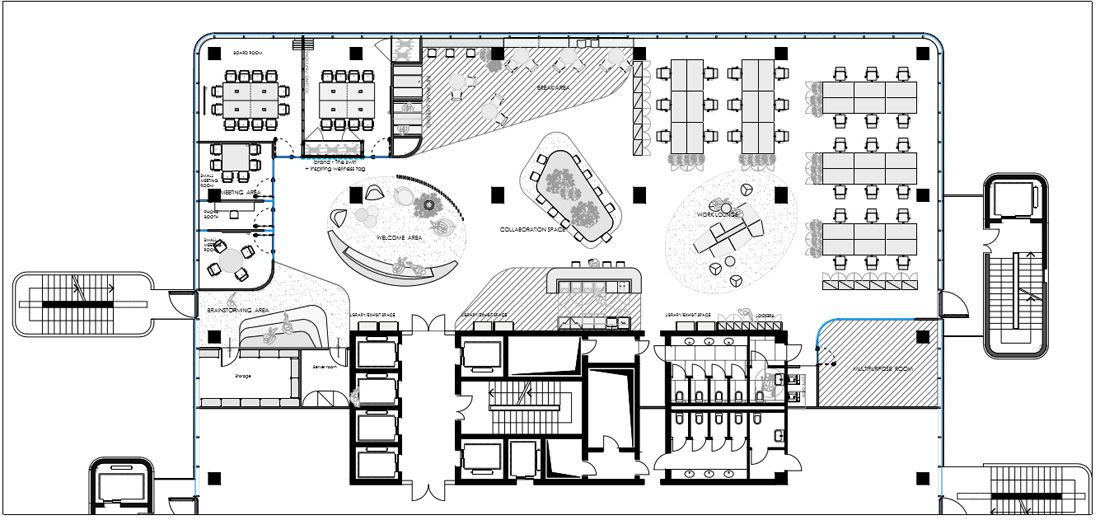 Credits
Autors
Tétris Design+Build; Federica Dolci
Client
Health & Happiness Group
Year of completion
2019
Location
Milano, Italy
Total area
750 m2
Site area
750 m2
Photos
Davide Galli
Project Partners
Roberto Bruno, True Design, Desso, Ge.co.par, Arper, Gaber, Pedrali
Related Posts
Powered by