Empty area at a road on the slope of the busy Buda-hill, between Virág Csaba's postmodern design with neo-deconstructivist white cubes, and the turn-of-the-century classical old buildings. Our office investigated the building possibilities and made a recommendation for the utilization in the context of the restrictions of the specially located plot of Hegyalja road. The design process was long due to the necessity of changing the regulations of the 1st District.
The proposed residential building completes the block as it is the last empty plot there, providing a various apartment mix, one level of garage and a street level shop area. The volume and the façade is also a salutation in front of the master (Csaba Virág) by the leading designer (András Korényi), who designed the neighbouring building. The dynamics of the busy road running downhill on the slope is reflected by steps of the volume in case of the next building – and also in case of our one.
The apartments can be reached from a spacious, glass roofed atrium, and they are separated from the noisy road by a line of balcony with some full height parapets. The flat roof is exploited by a common terrace and greenery, with fantastic panorama of the hills of Buda and the Castle. We paid a tiny gesture towards the residents moving in, all apartment has a colour code that appears on their door and mailbox.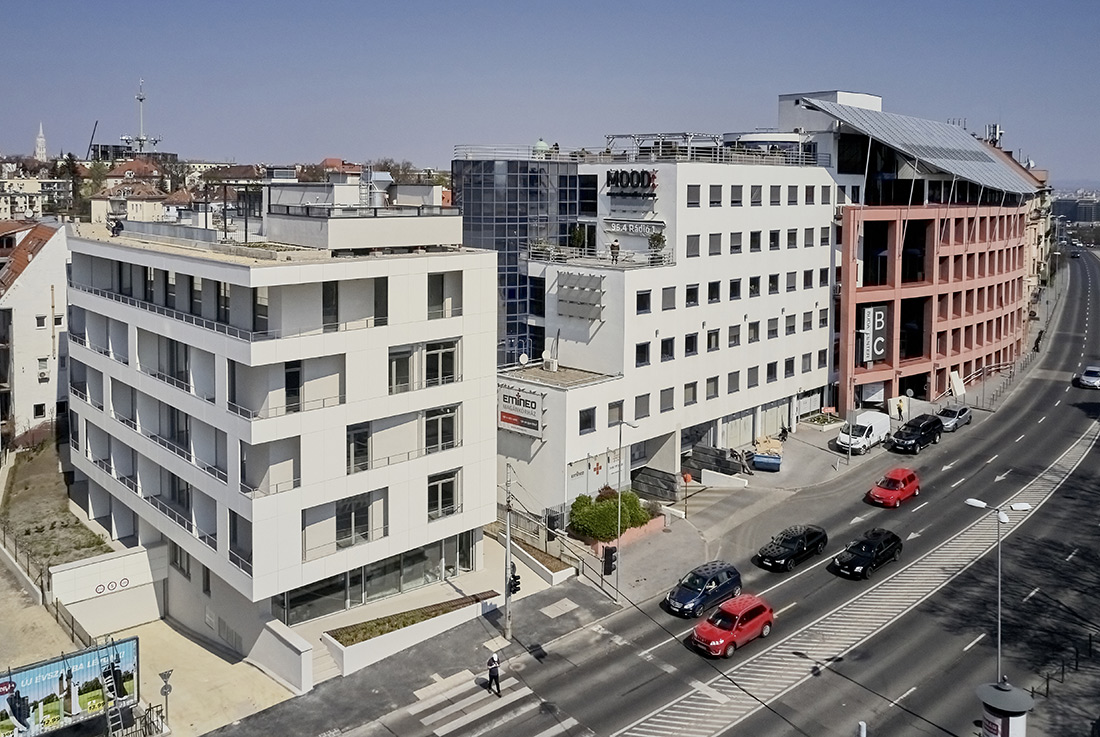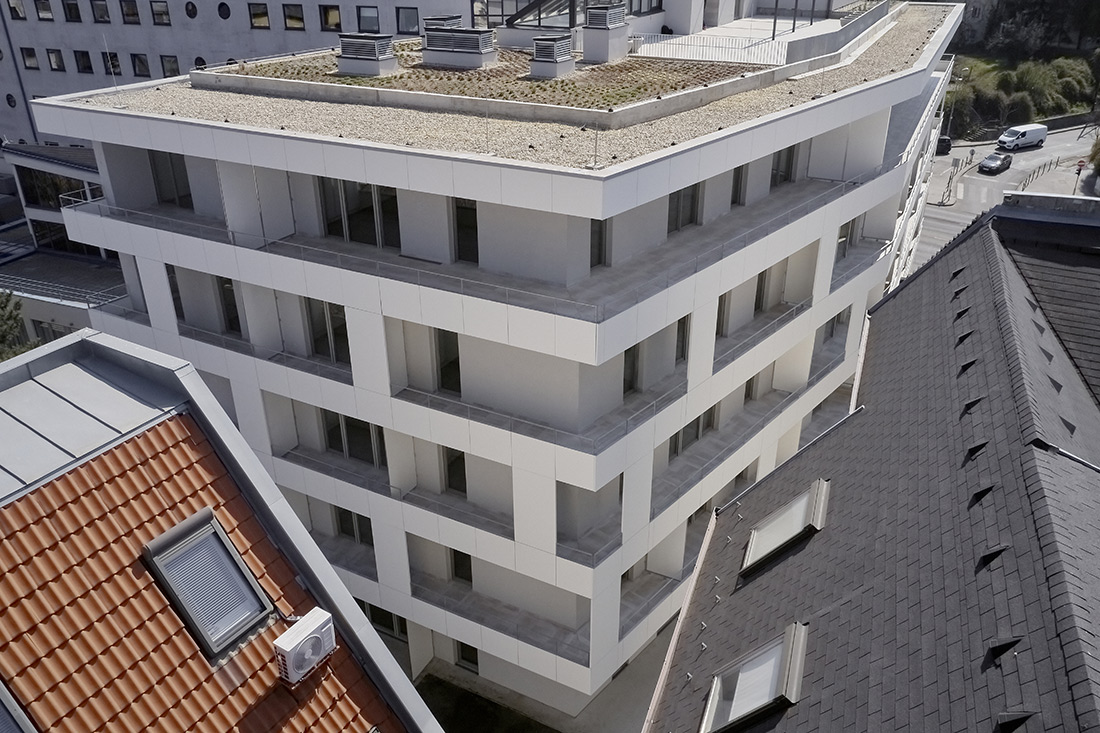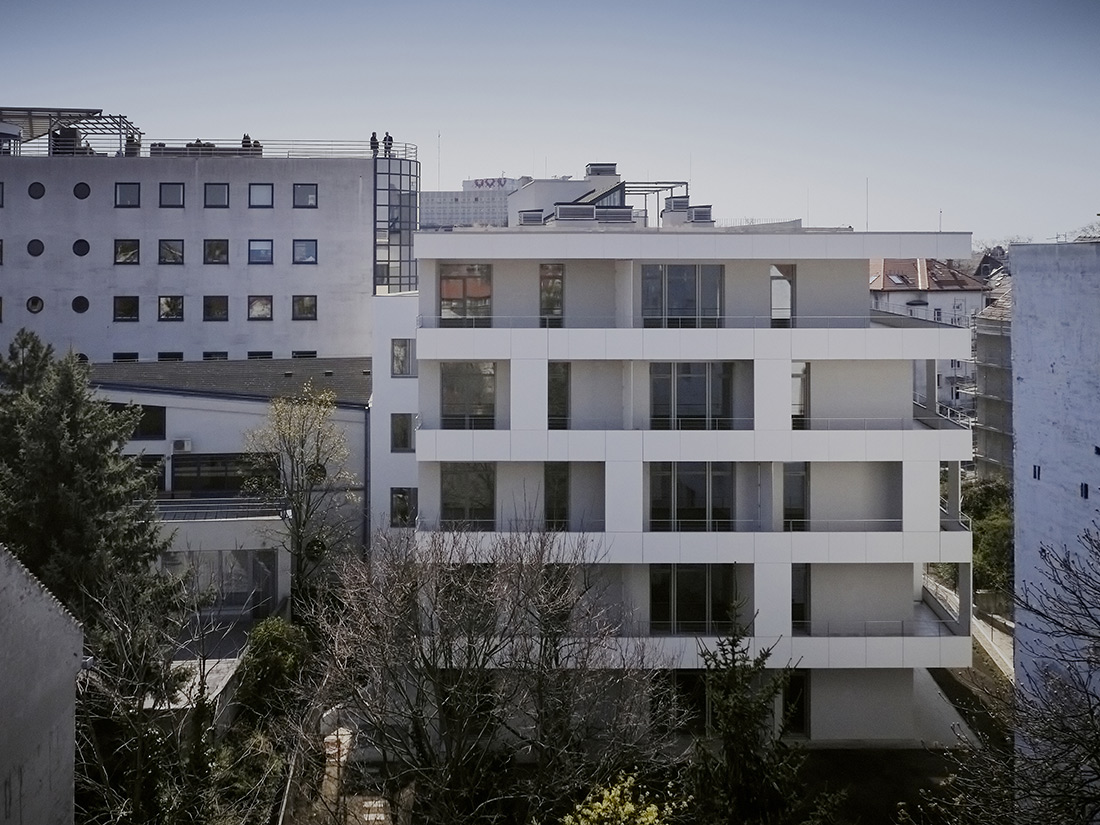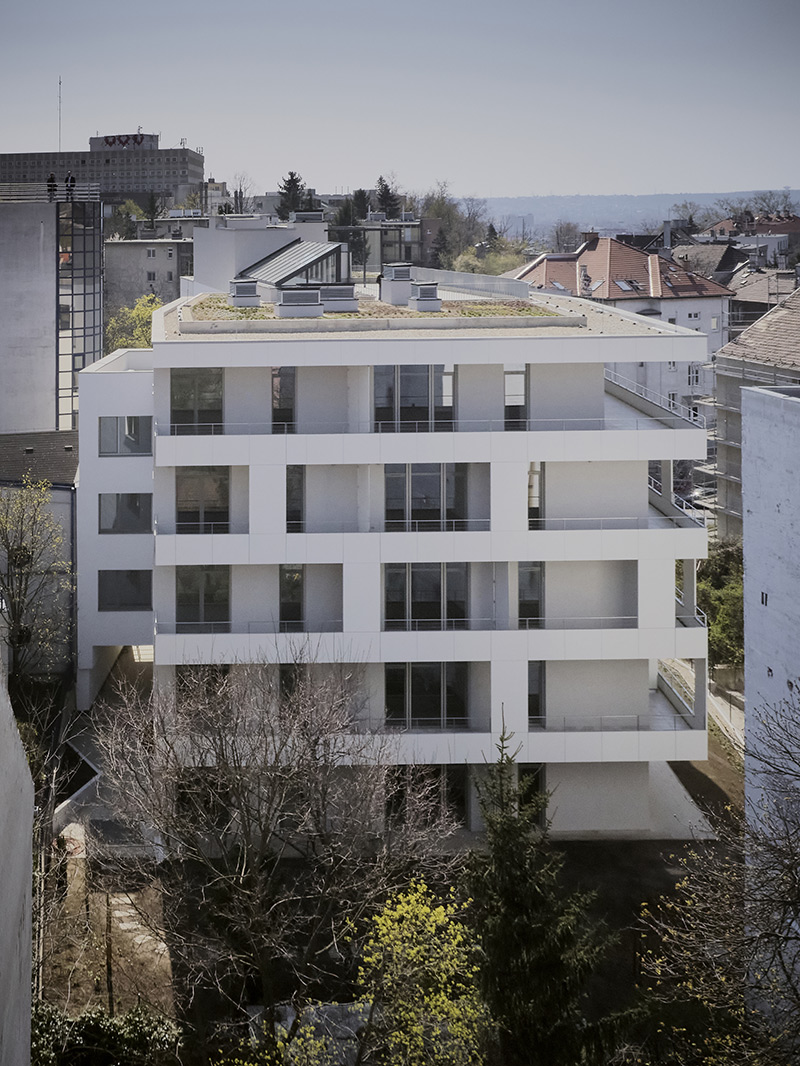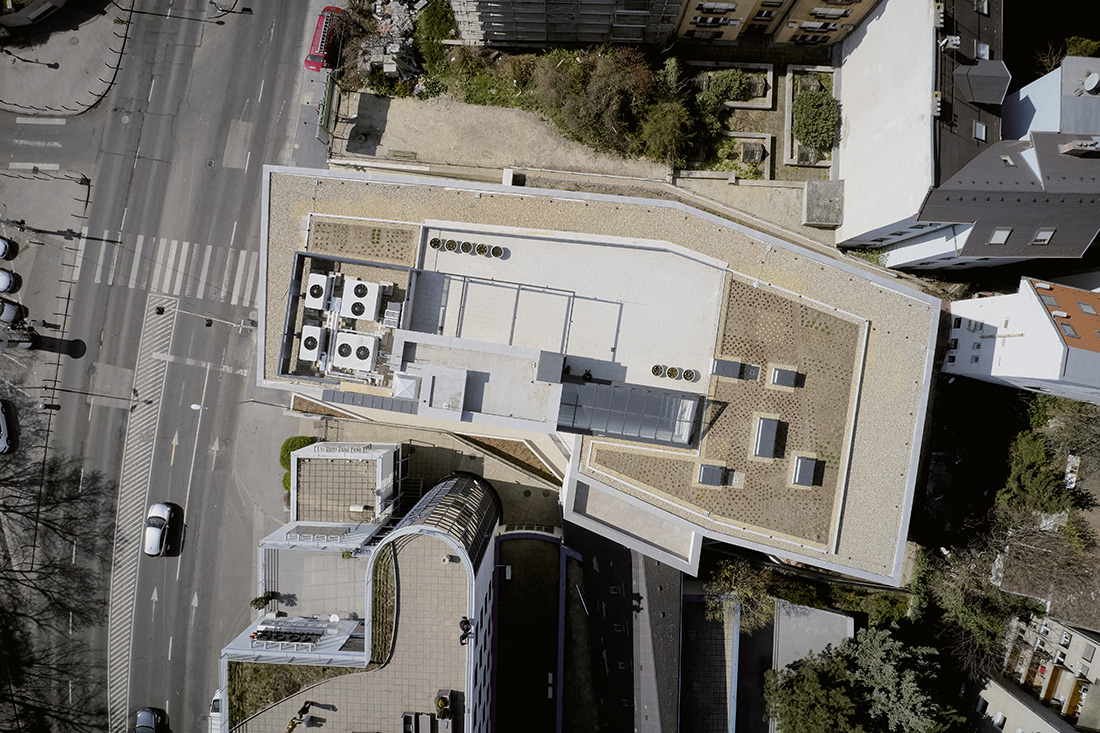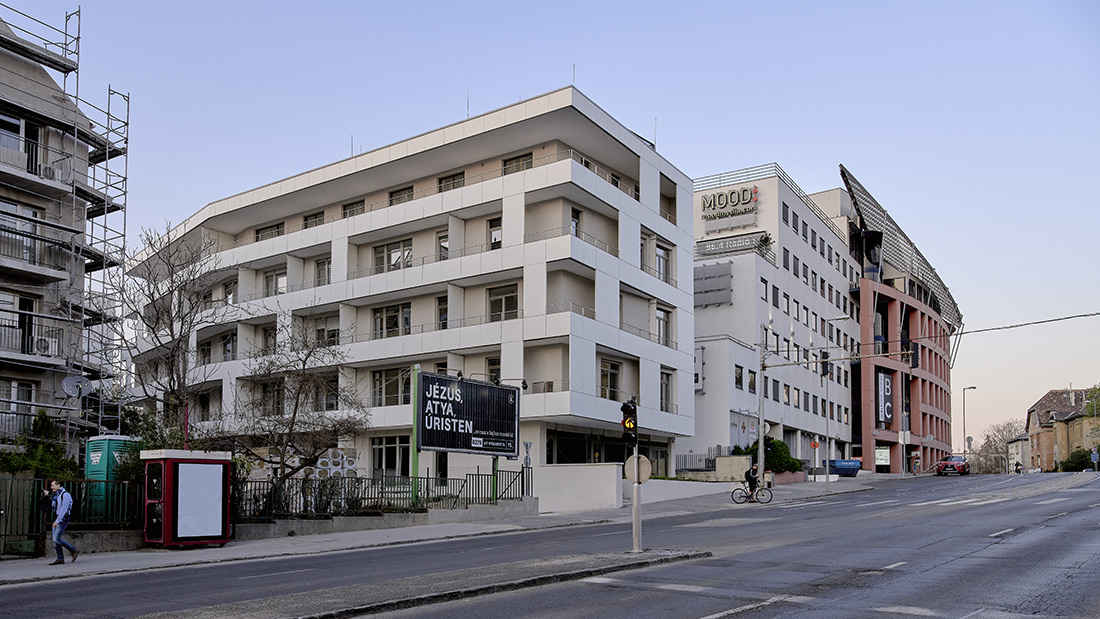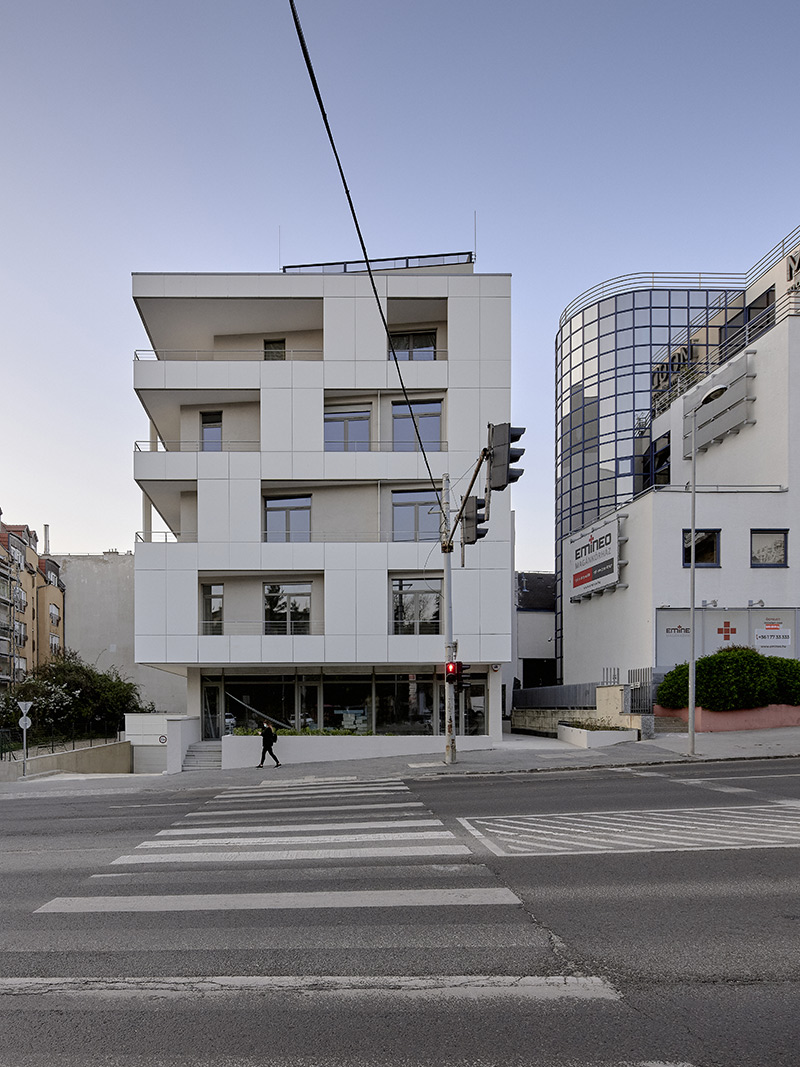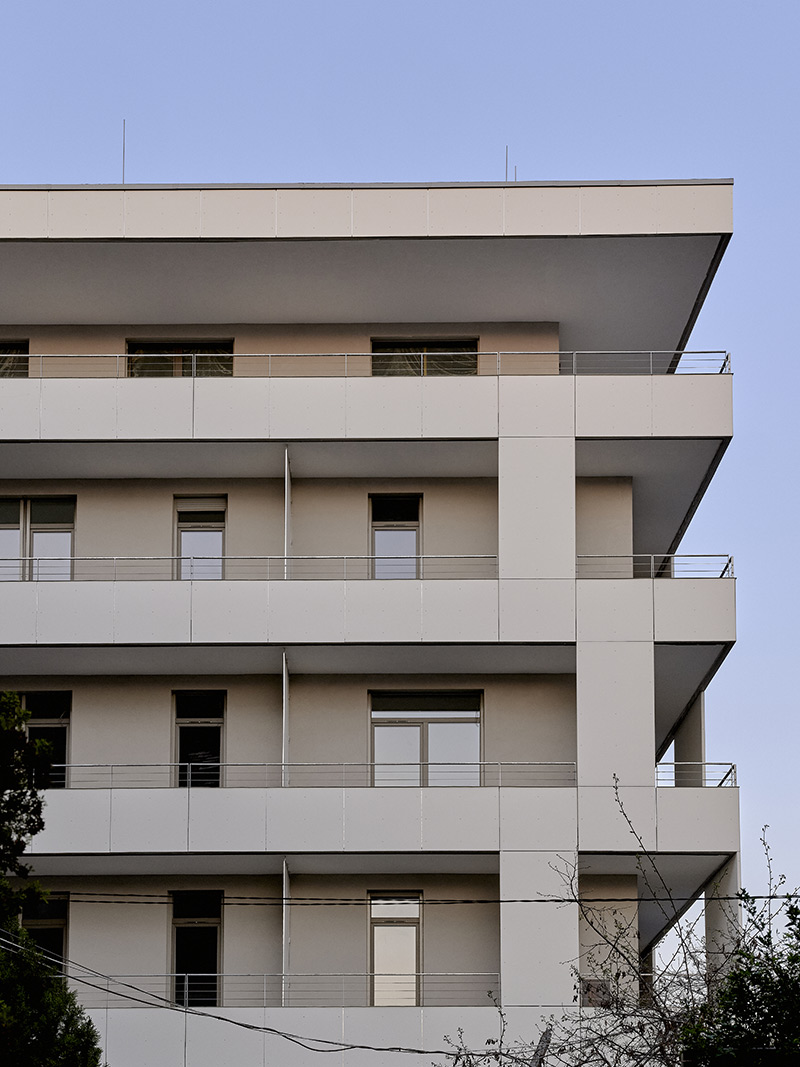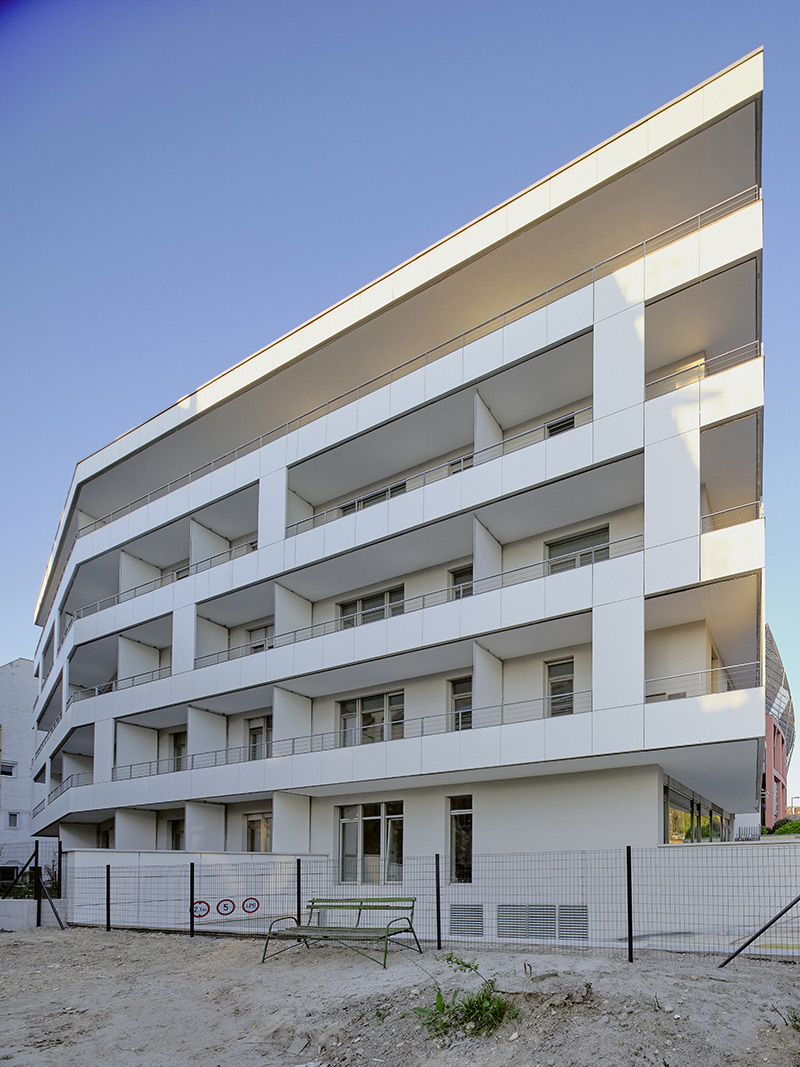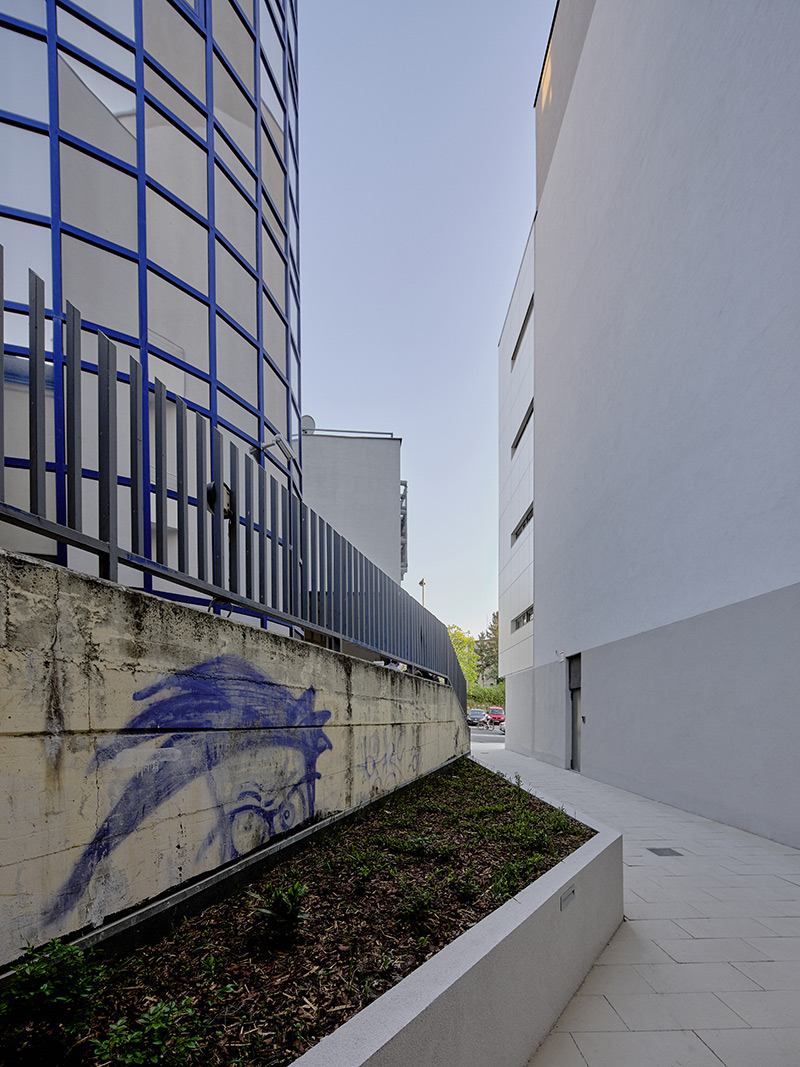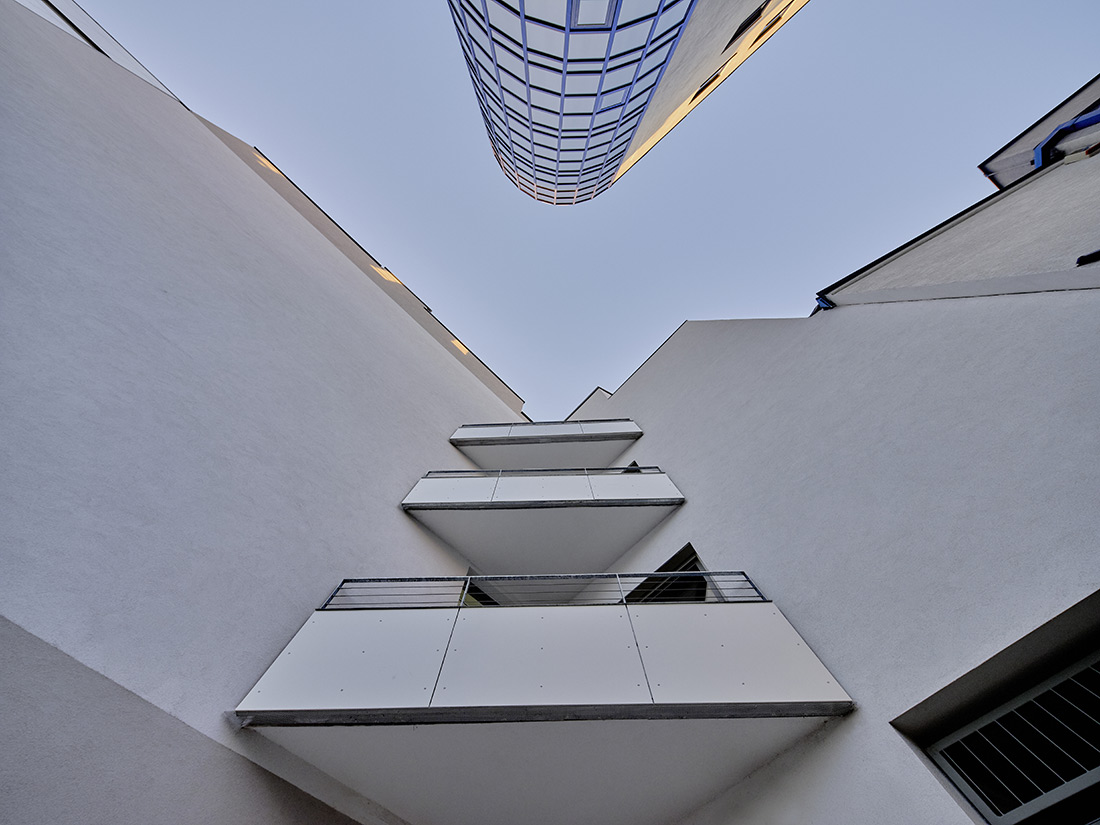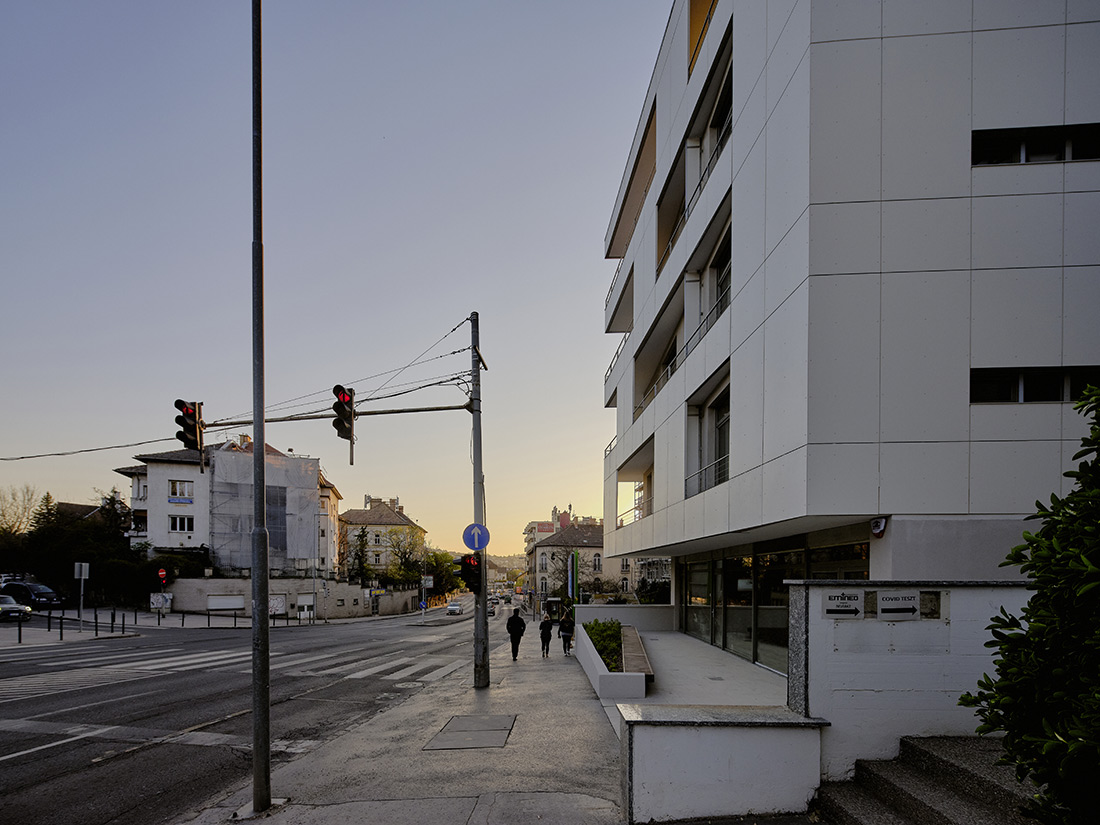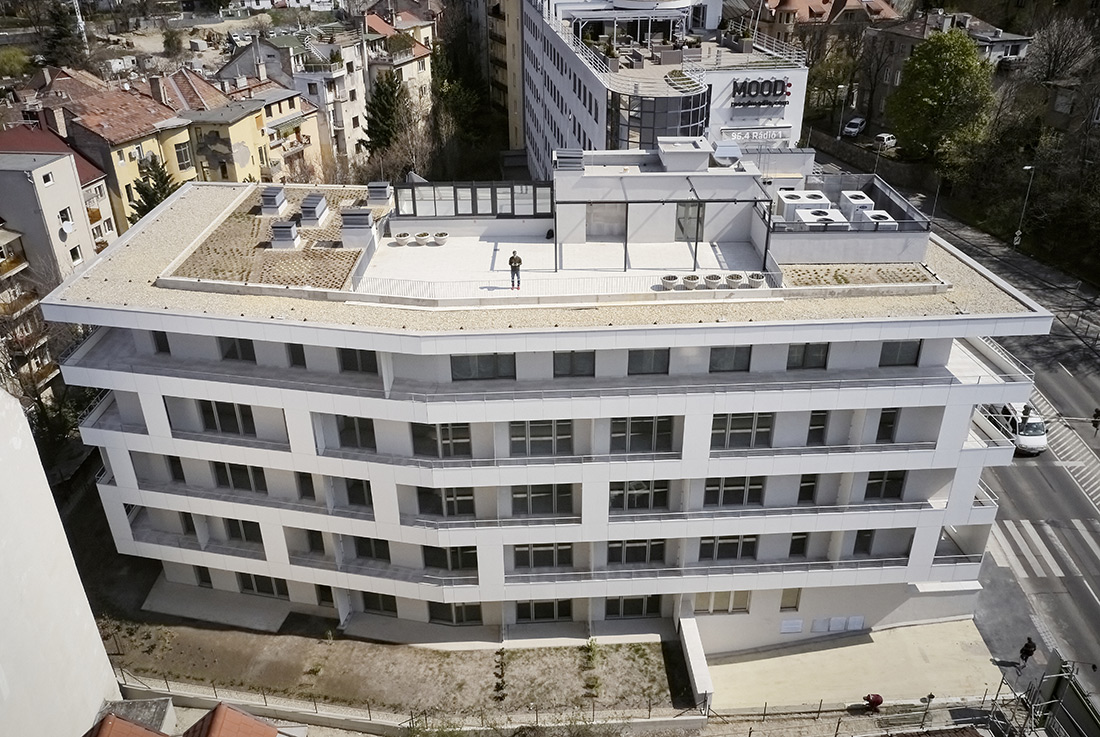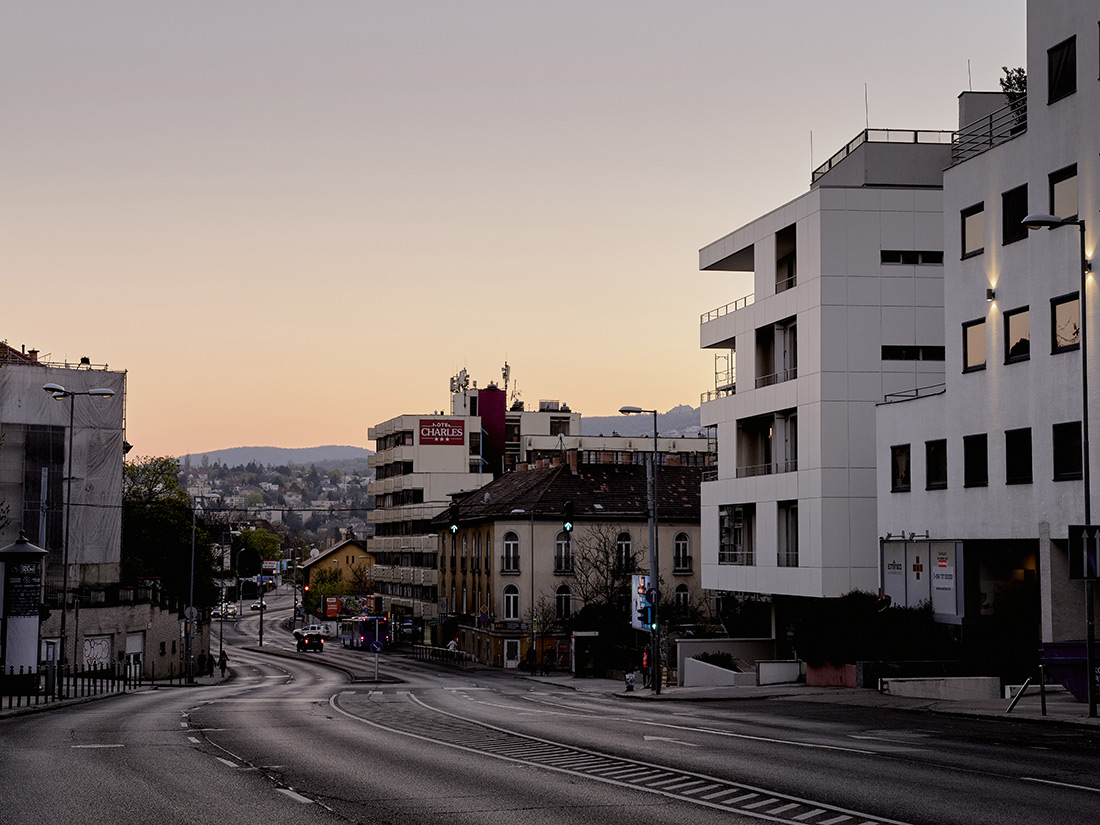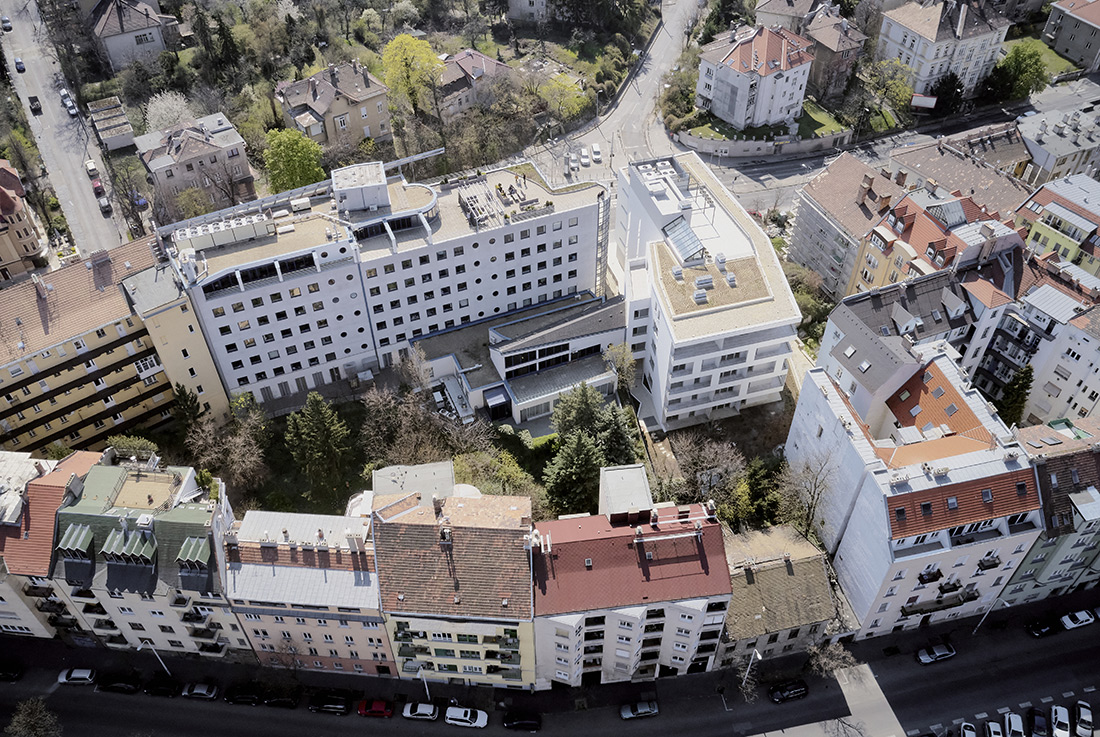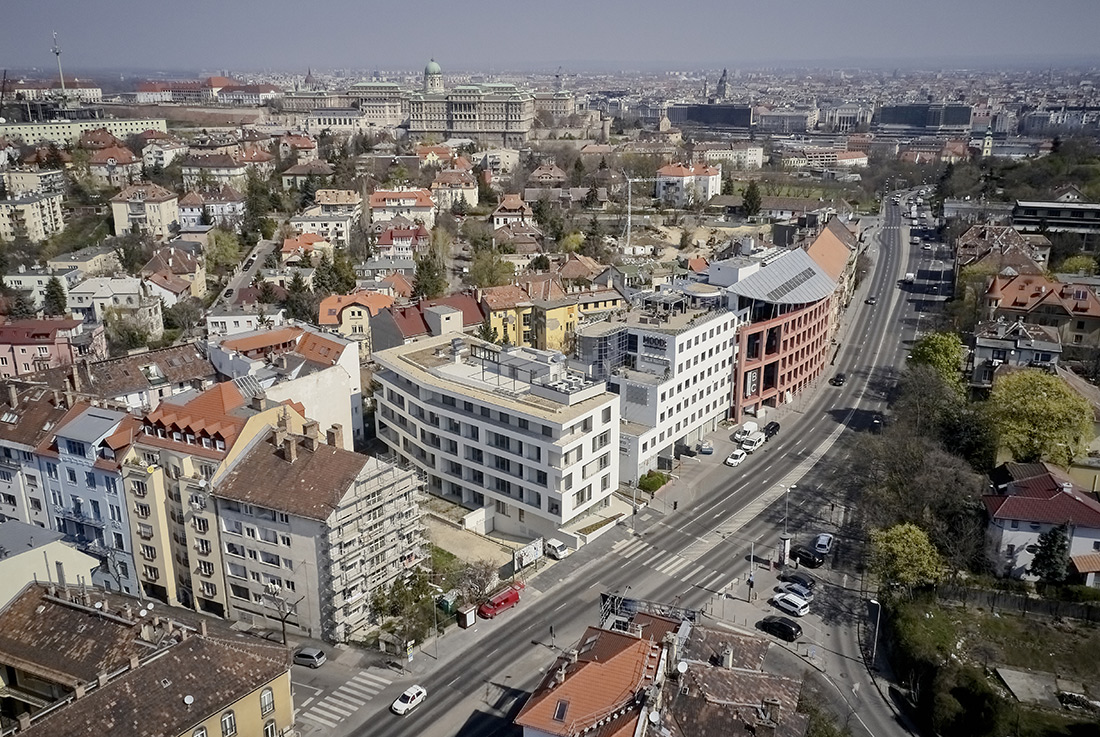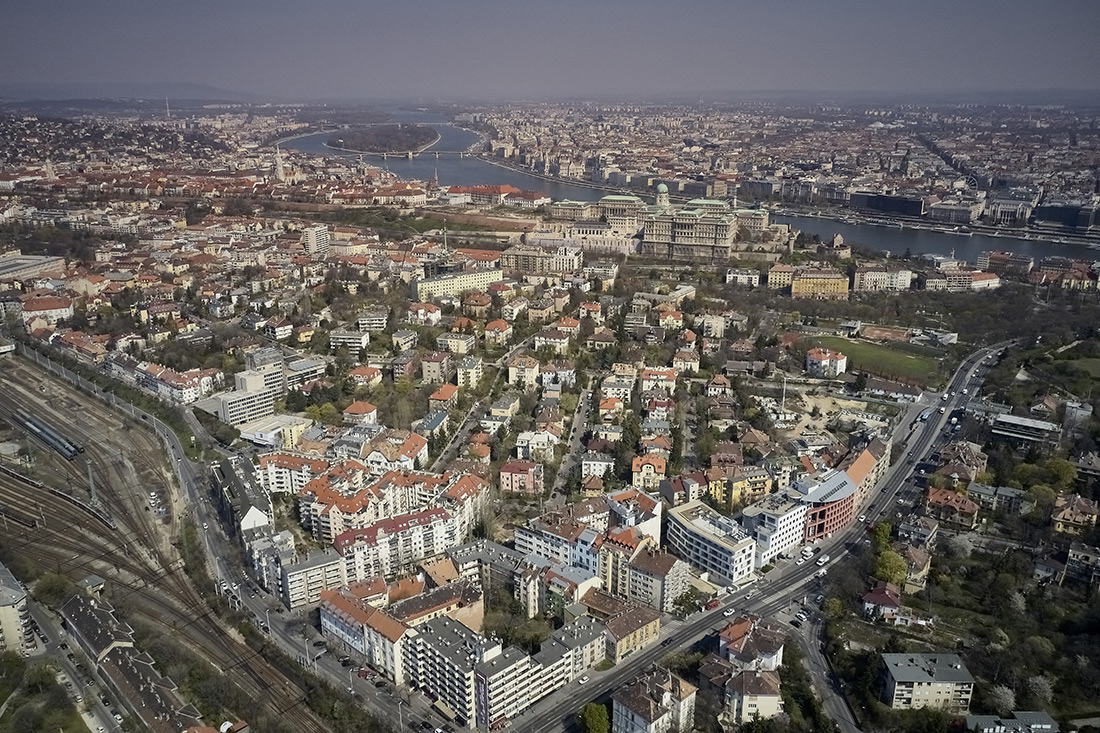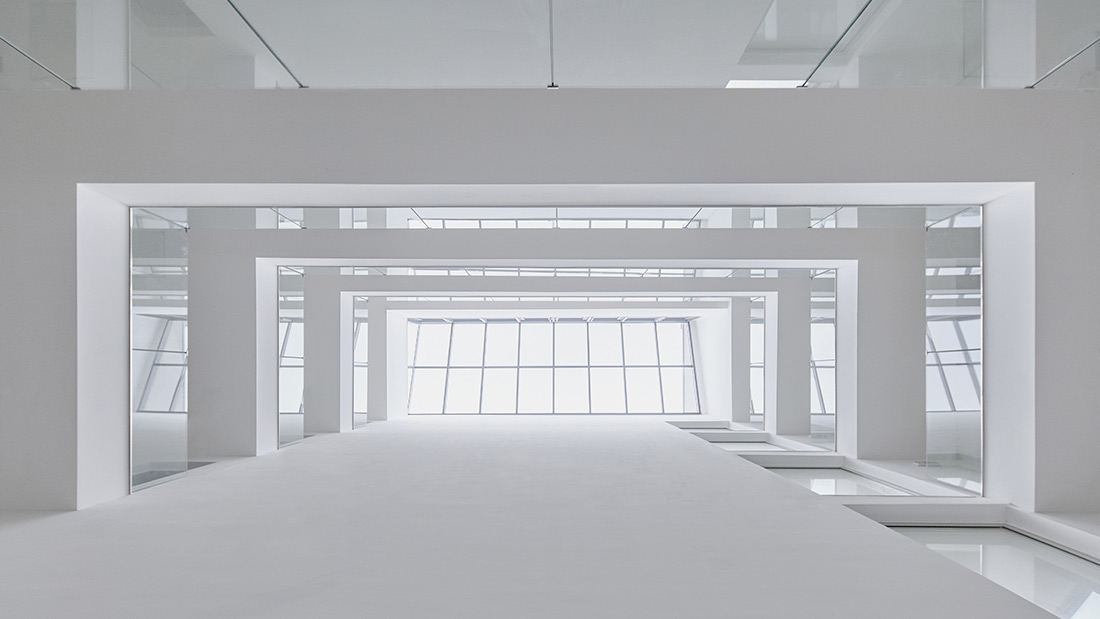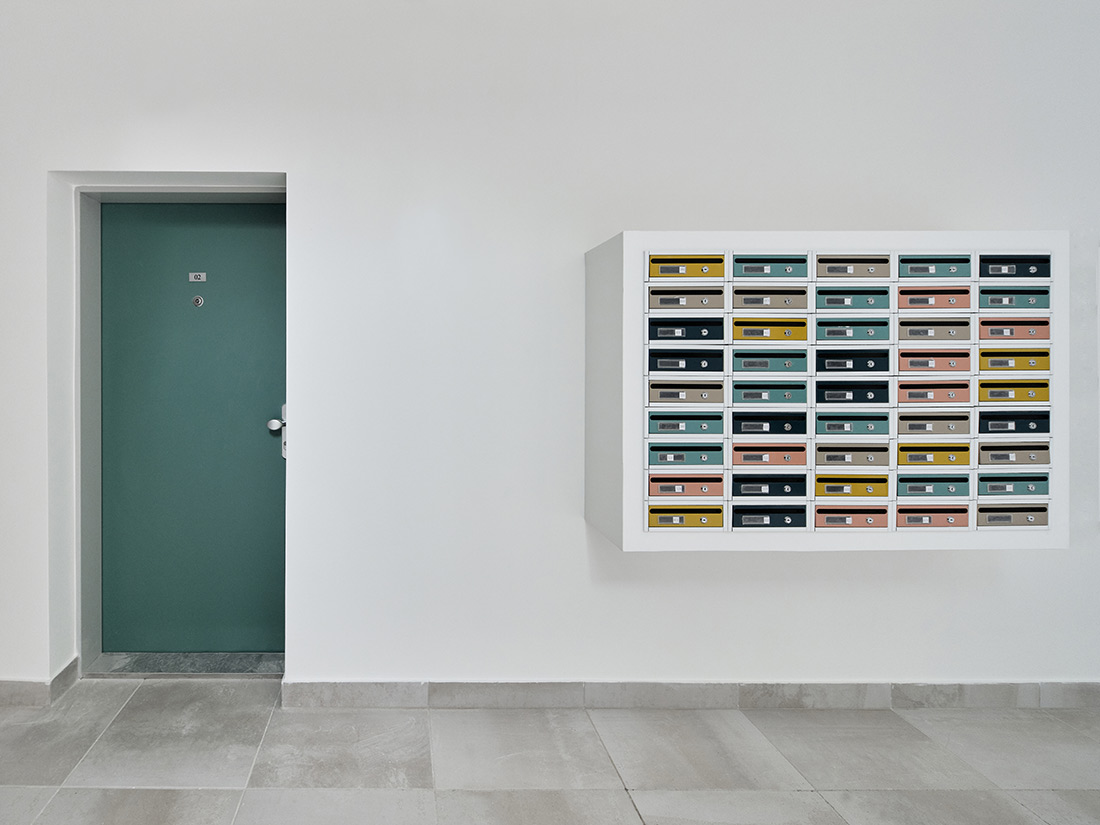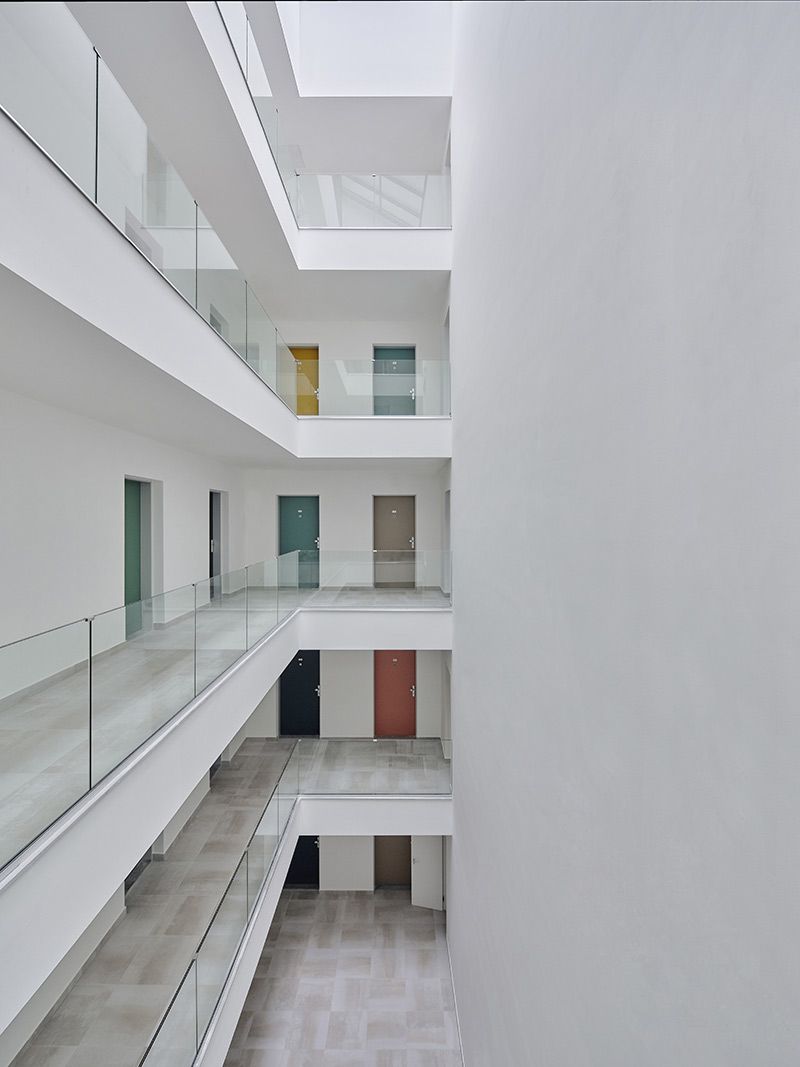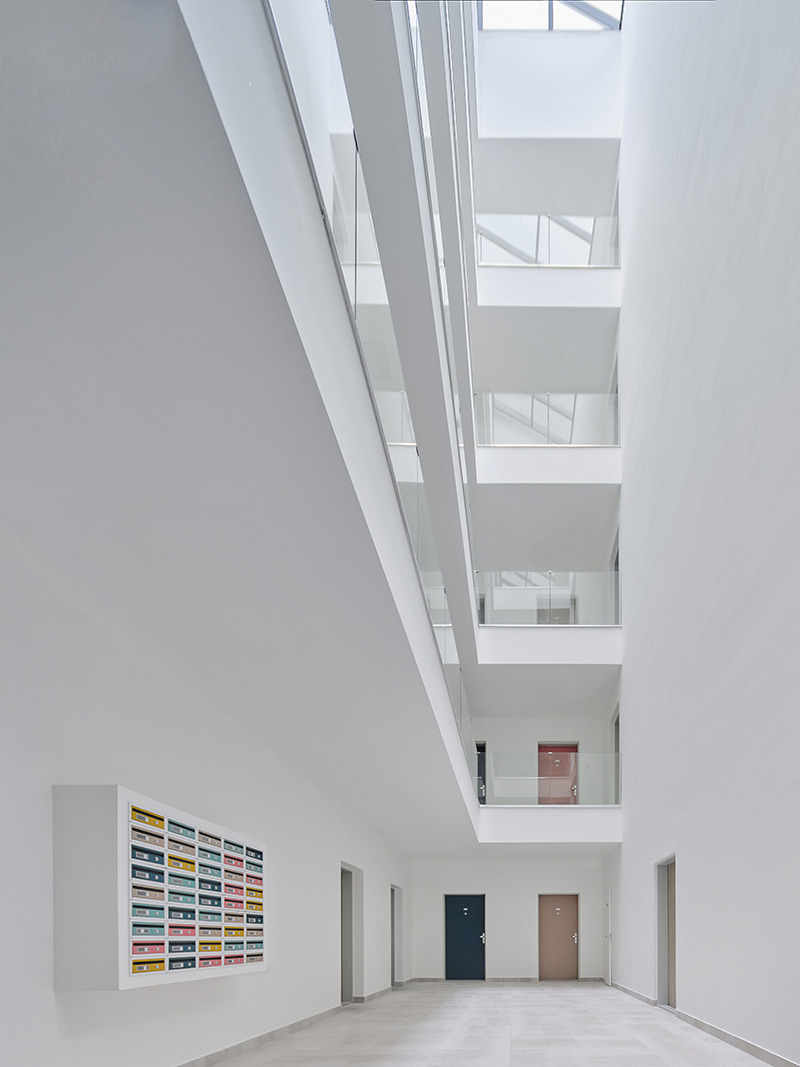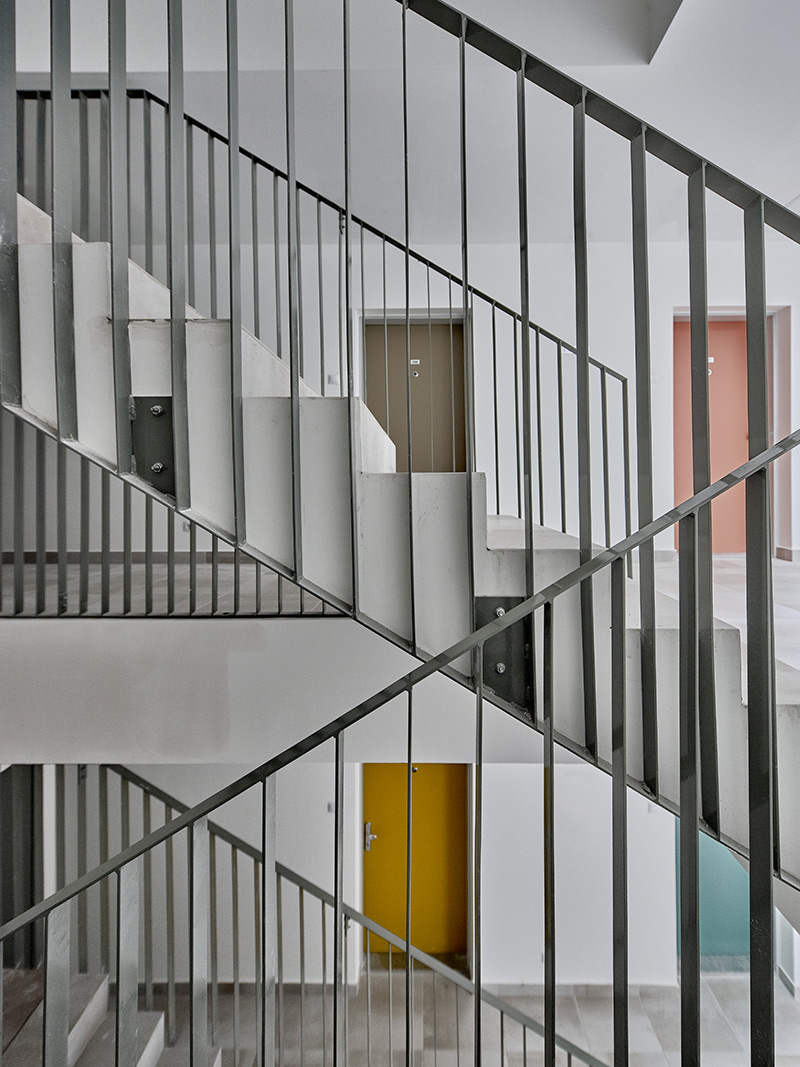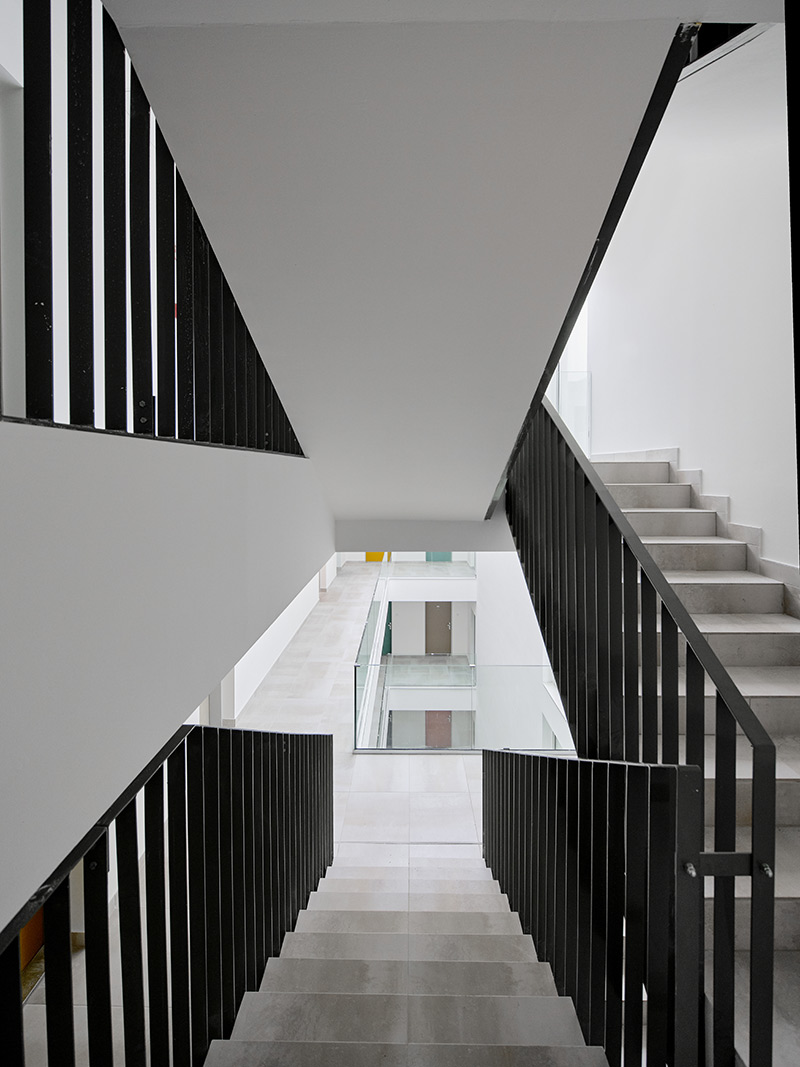 Credits
Architecture
Korényi és Társai Architects + LAB5 architects
Leading Designers
András Korényi, Balázs Korényi
Designers
Fruzsina Barta, András Dobos, Linda Erdélyi, Virág Anna Gáspár, Bogáta Kendi, Dávid Páncsics, Rebeka Sipos, Zoltán Vámos, Diána Németh
Project Manager
Laszlo Rozsa
Client
BGT-H15 Kft
Year of completion
2021
Location
Budapest, Hungary
Total area
1.700 m2
Photos
Zsolt Batár
Project Partners
Ungi Mérnökirda Kft, Dudinszky Tervezőiroda Kft and Károly Nagy, Temesvári tervező Kft, Kelevill Bt, Fireeng Kft, TájConsult, Tamás Pölöskei, Közlekedés Kft, Robert Csott
Related posts
Powered by