Alexandra Dell'Agnolo decided to renovate the 15th century house with her sister Sylvia Dell'Agnolo, architect (Dell'Agnolo – Kelderer Architekturbüro) and recognised expert in the renovation of historical buildings, and to turn it into a contemporary guesthouse. Heating, bathrooms, floors, windows, furniture – everything was restored or renewed in a style and material-appropriate manner by small, artisan businesses. A small sauna was installed on the second floor of the house with an open-air area in the adjoining loggia. As a historic inn with nine unique rooms, the former pilgrims' hospice is open to guests who love culture and architecture. The building dates back to the Middle Ages and originally consisted of several individual buildings. These were gradually added to and extended until the volume, as we see it today, was united "under one roof".
Until the 1970s, the stable and the barn were attached to the east side of the house. The stable and the barn were rebuilt as separate farm buildings at some distance. The east side was thus freed up and used to furnish guest rooms. The guest rooms were given a balcony. Another balcony was also added to the main façade facing the square. The building was adapted to today's energy standards, taking into account the protection of historical monuments. The renovation project envisaged cleaning up these new alterations and returning the appearance to the plain " stone house". The historic wooden beam ceilings were preserved and partially supplemented. The main façade was to reflect not only the diversity of the individual rooms, but also the changing character from a stone to a wooden house across the south side to the east side. The wooden structure on the east side reflects the wooden construction of the former barn.
Inside, too, the building has been cleared of fixtures from the 1970s and the historic room layout has been reinstated. The restaurant is located on the ground floor of the building. Nine double-bed rooms are located on the first, second floor and in the attic. The heart of the building is the hall on the first floor with a stucco ceiling, a baroque ceiling fresco and four corner medallions. The wooden beam ceiling of the first floor was partially removed to restore the view of the Annunciation scene from the lower level and to join the two large rooms, one above the other, into a distribution and entrance room. The attic was adapted to modern requirements through generous renovations, while retaining the former form.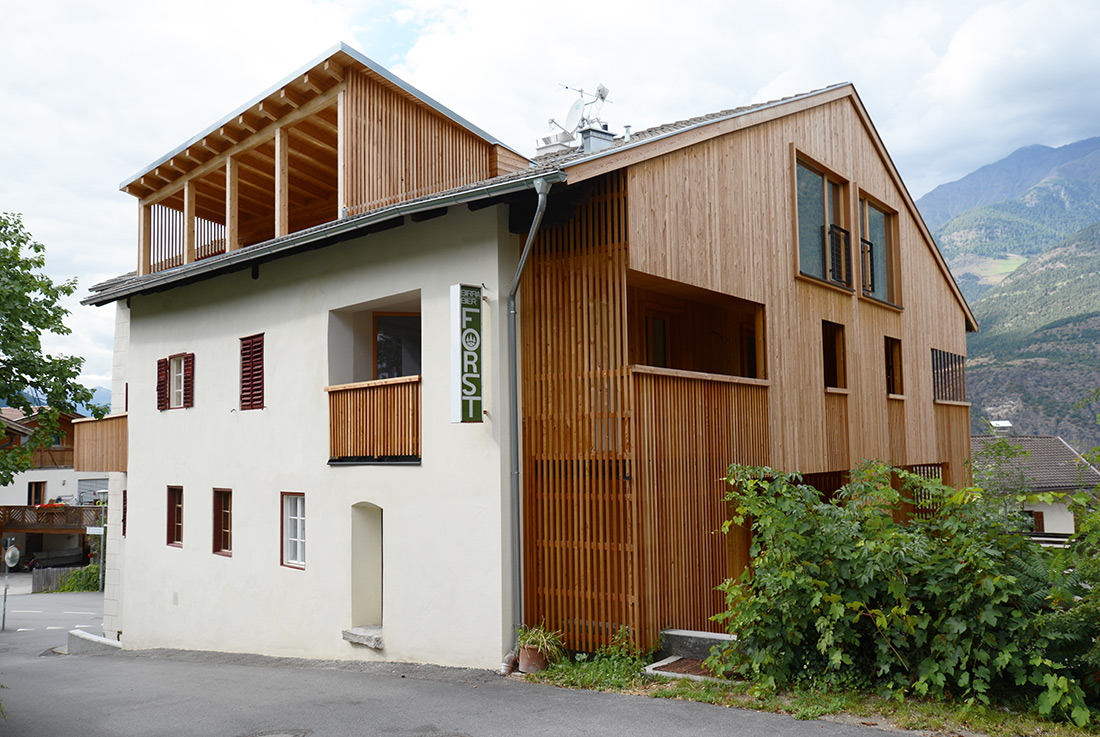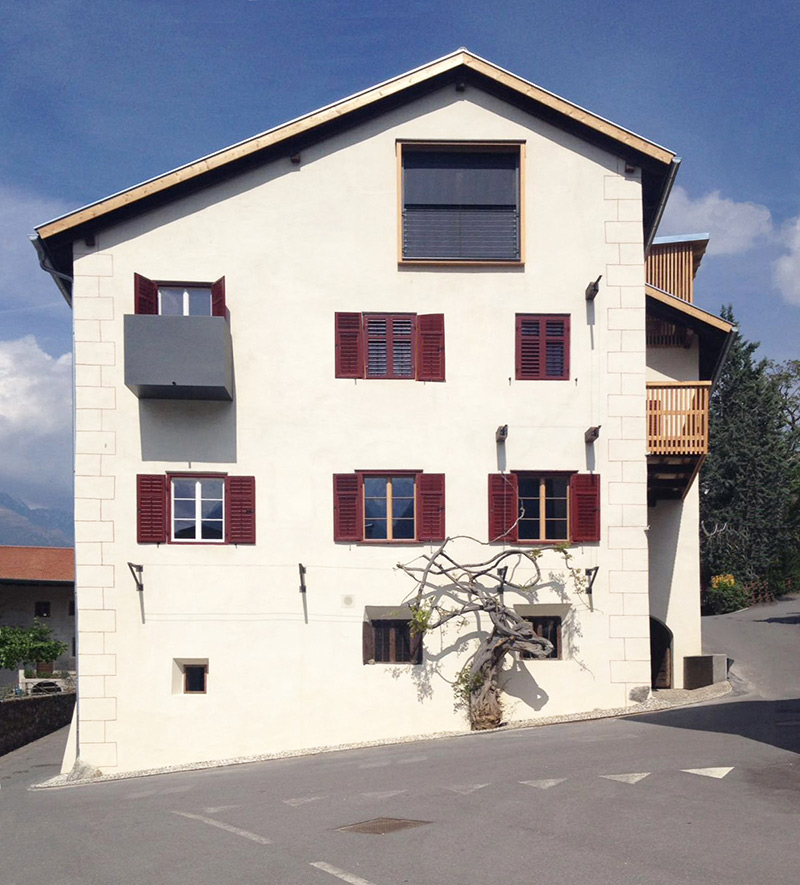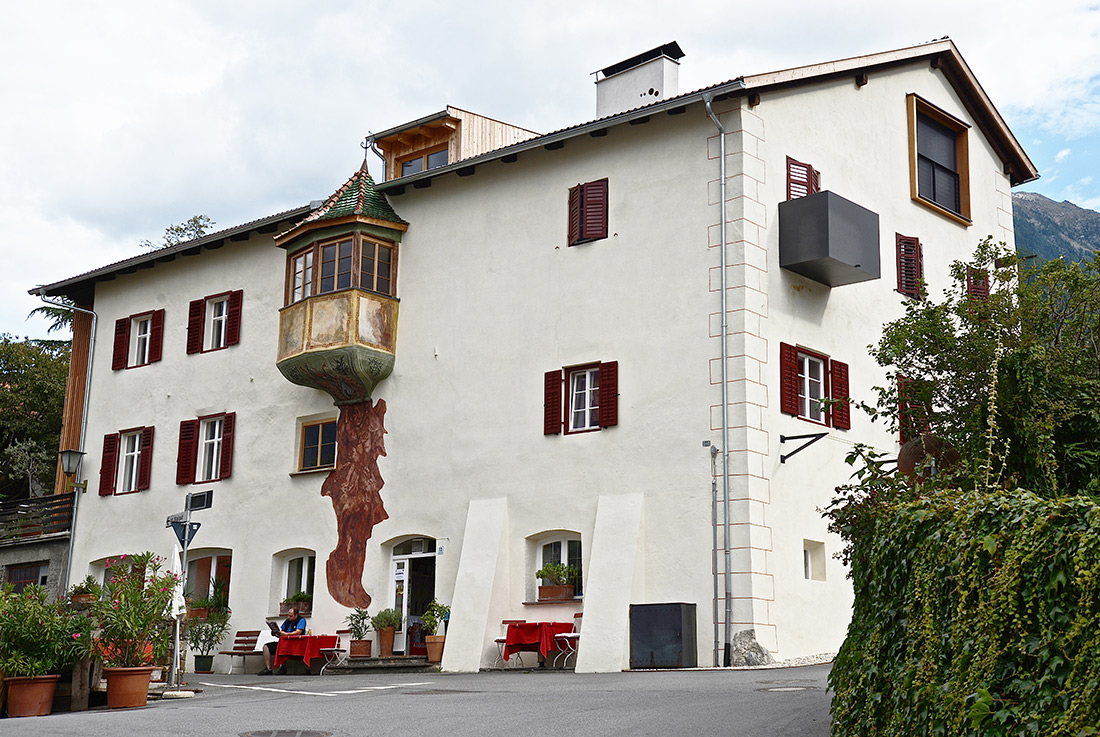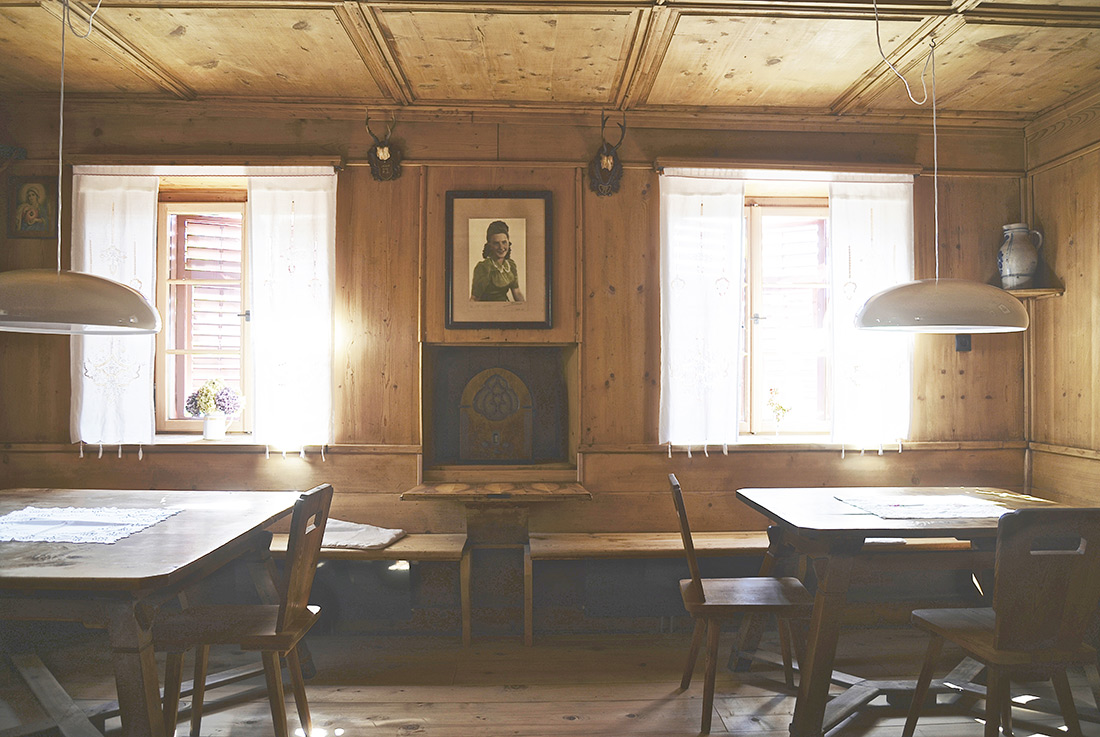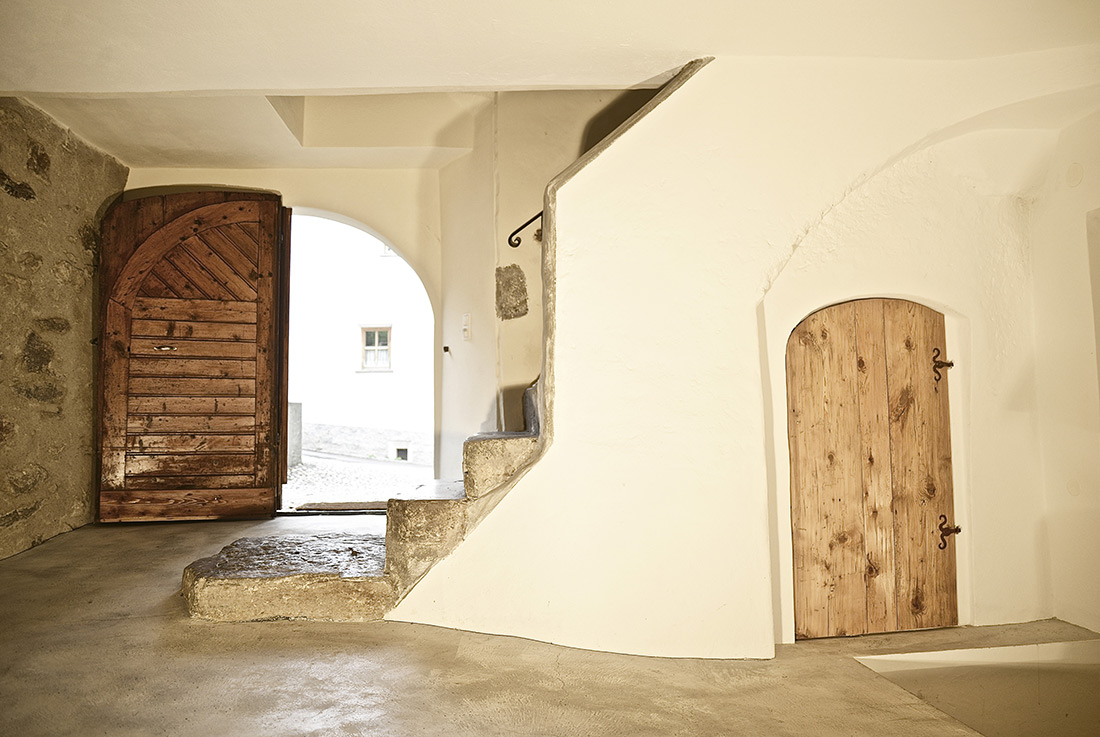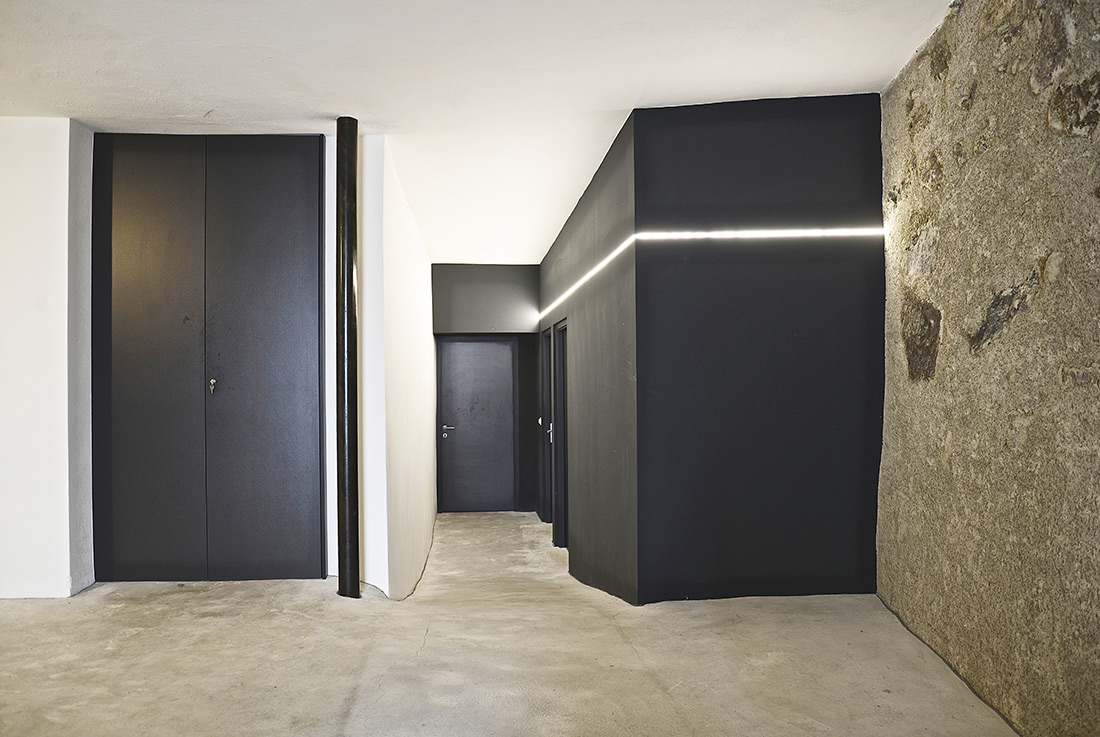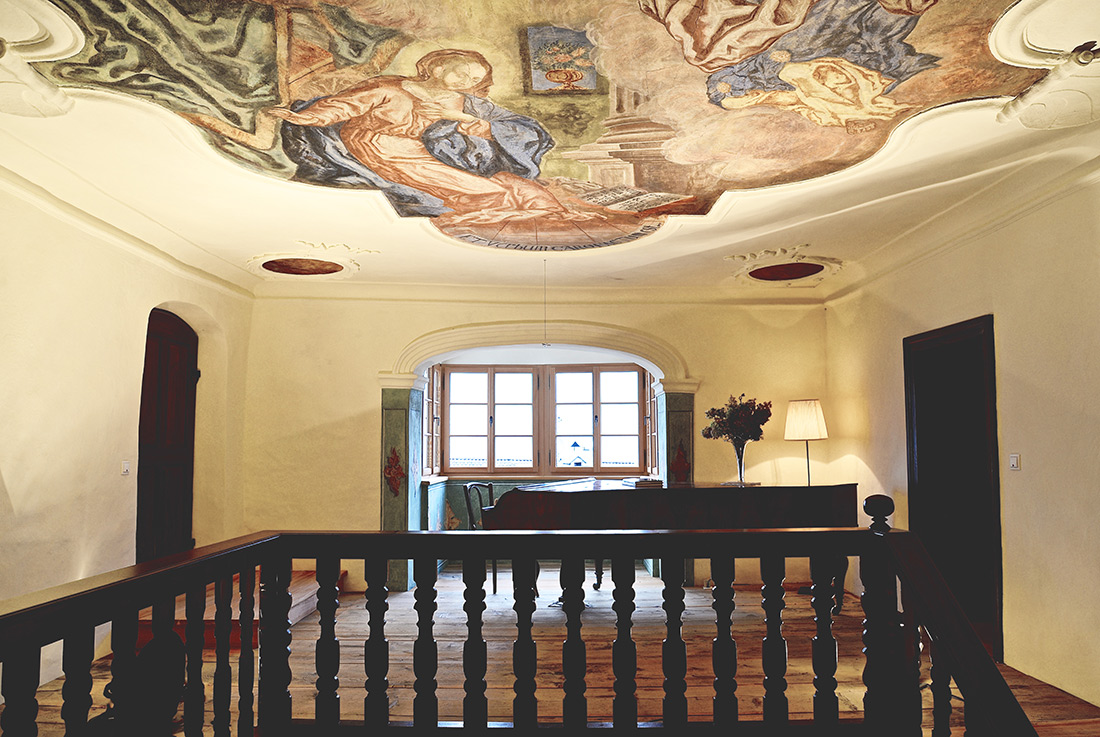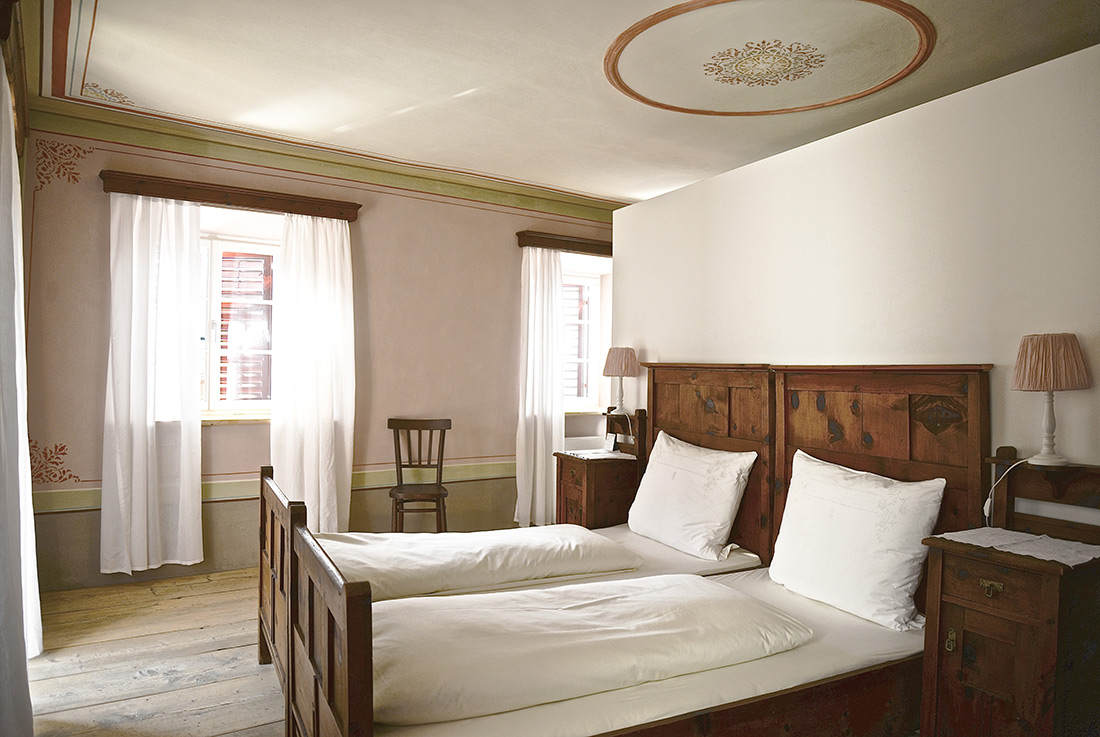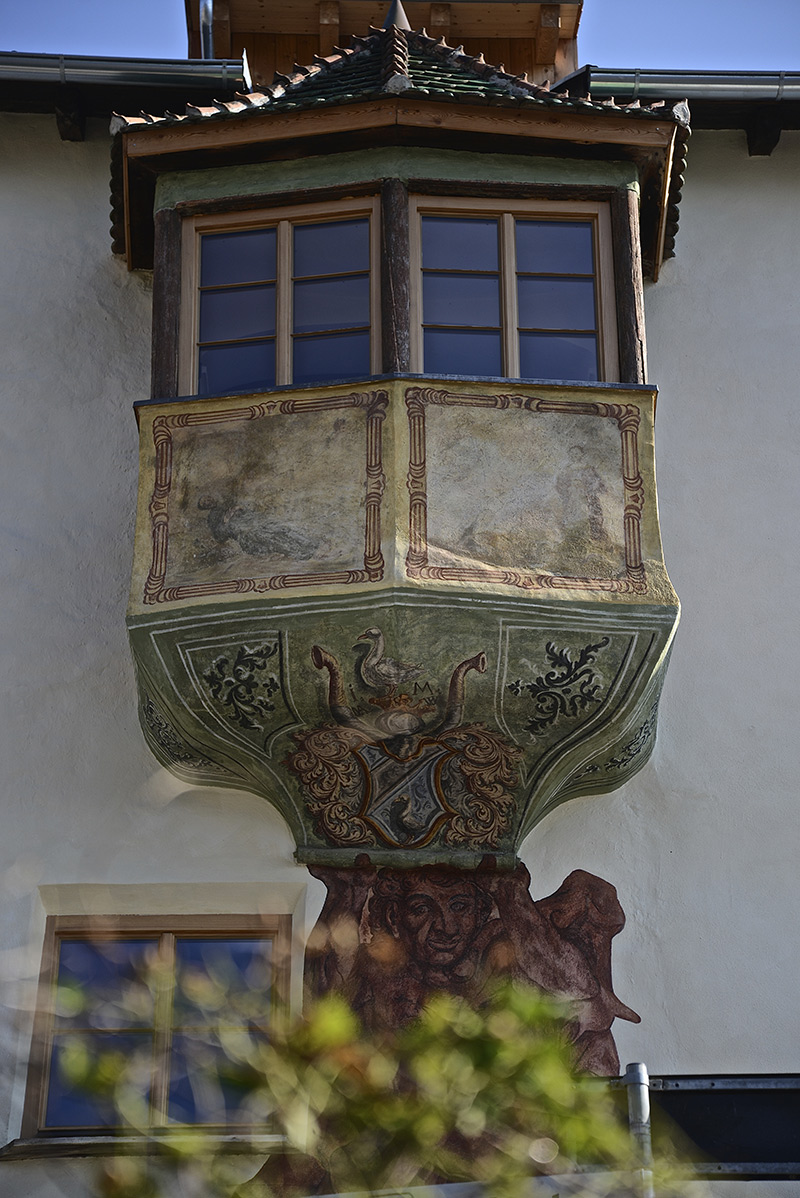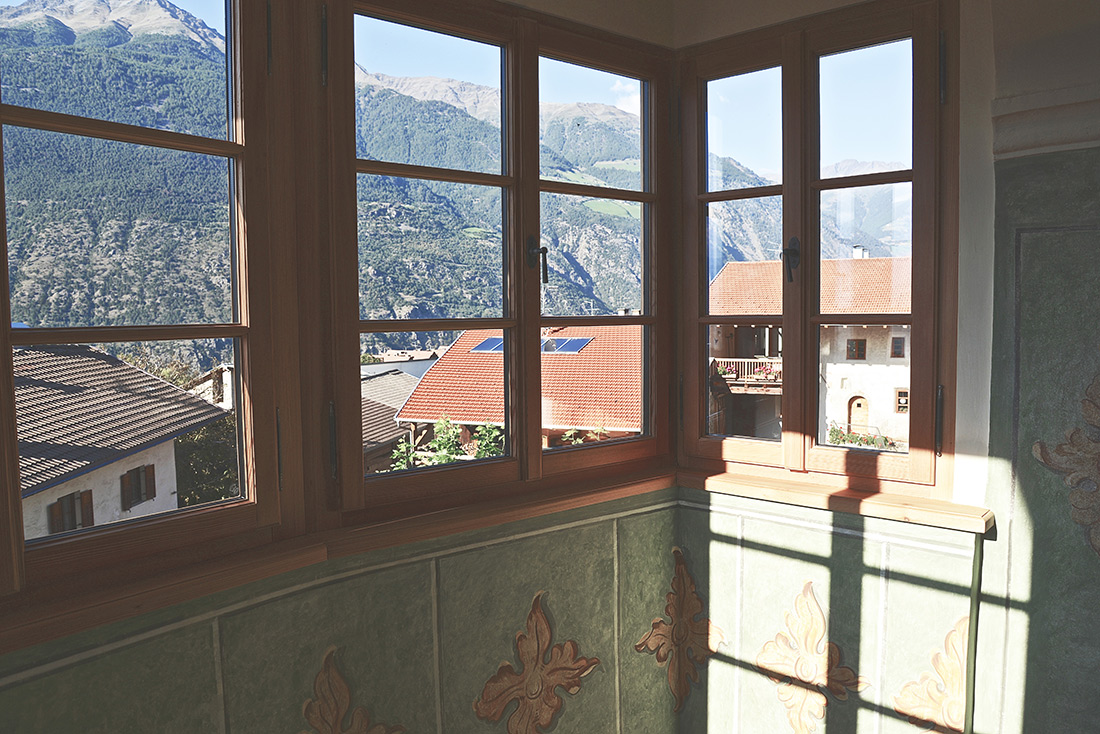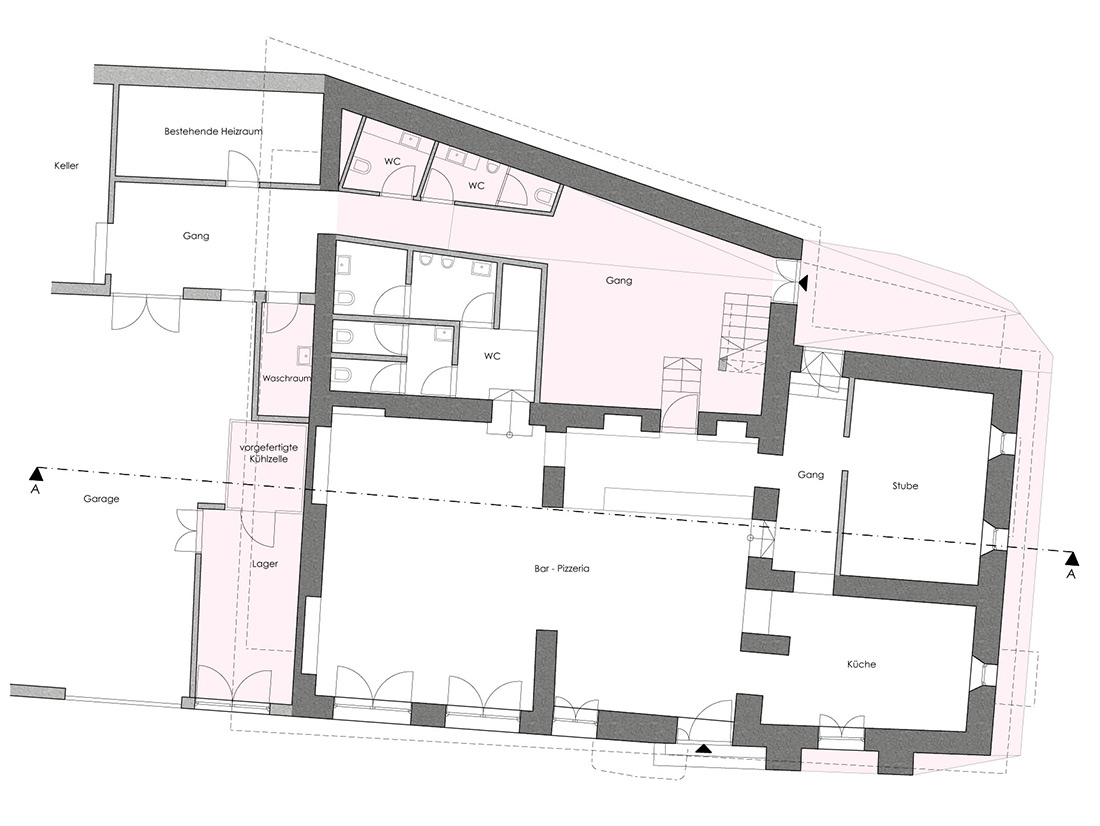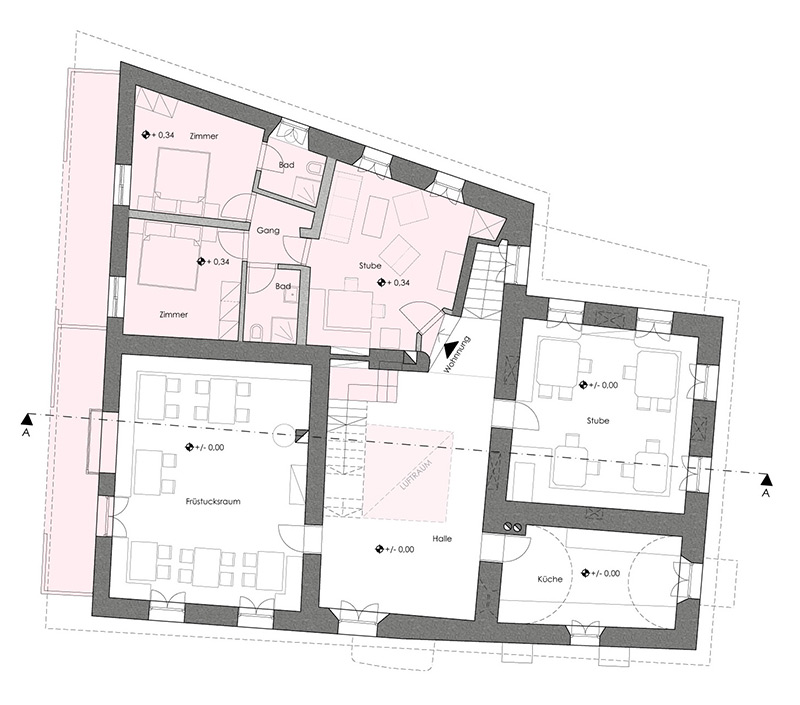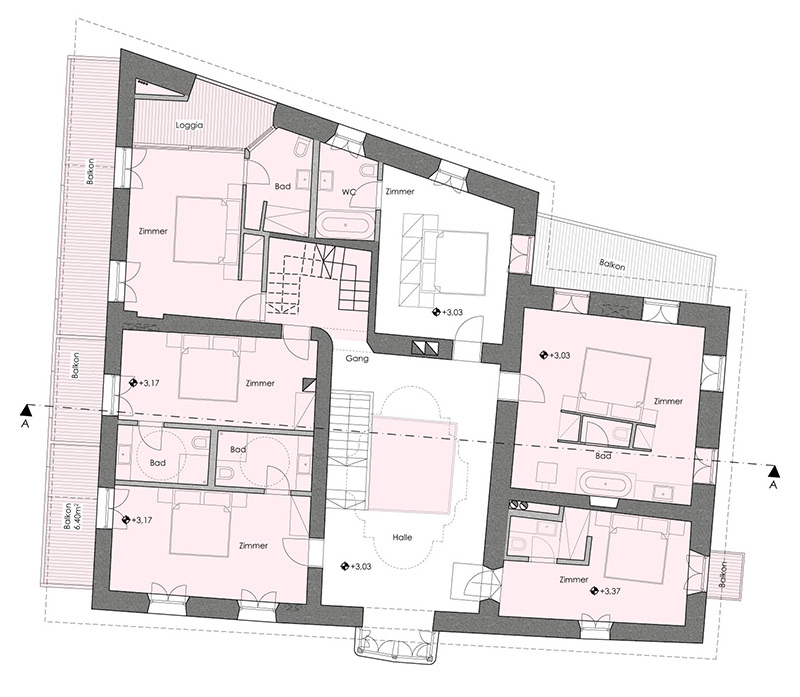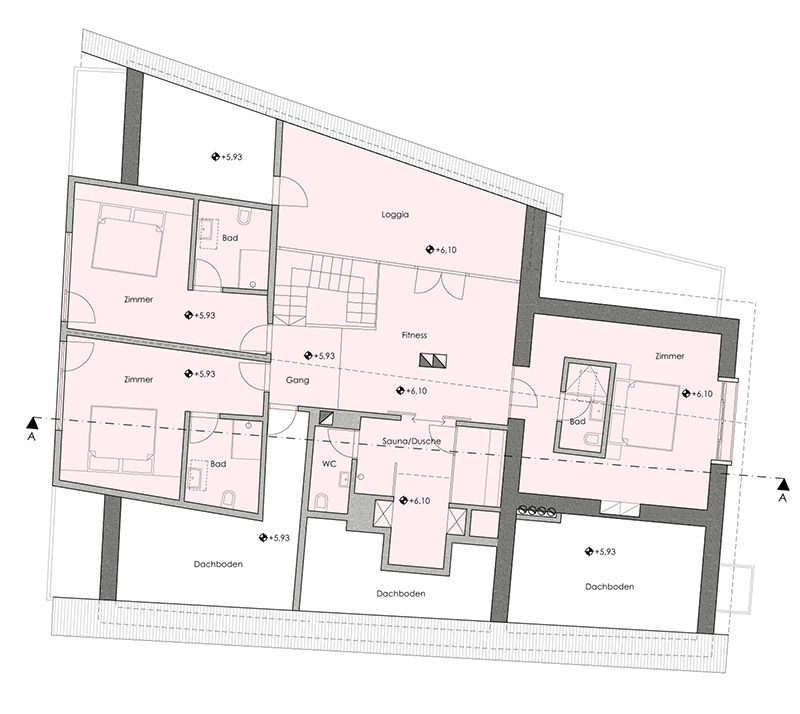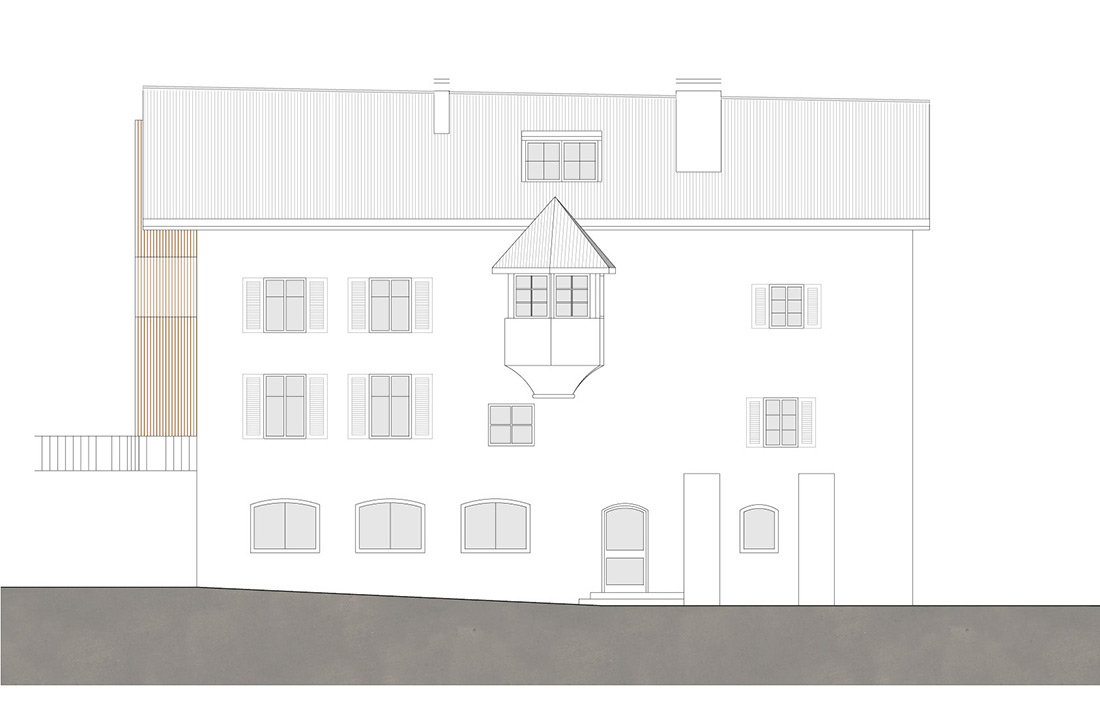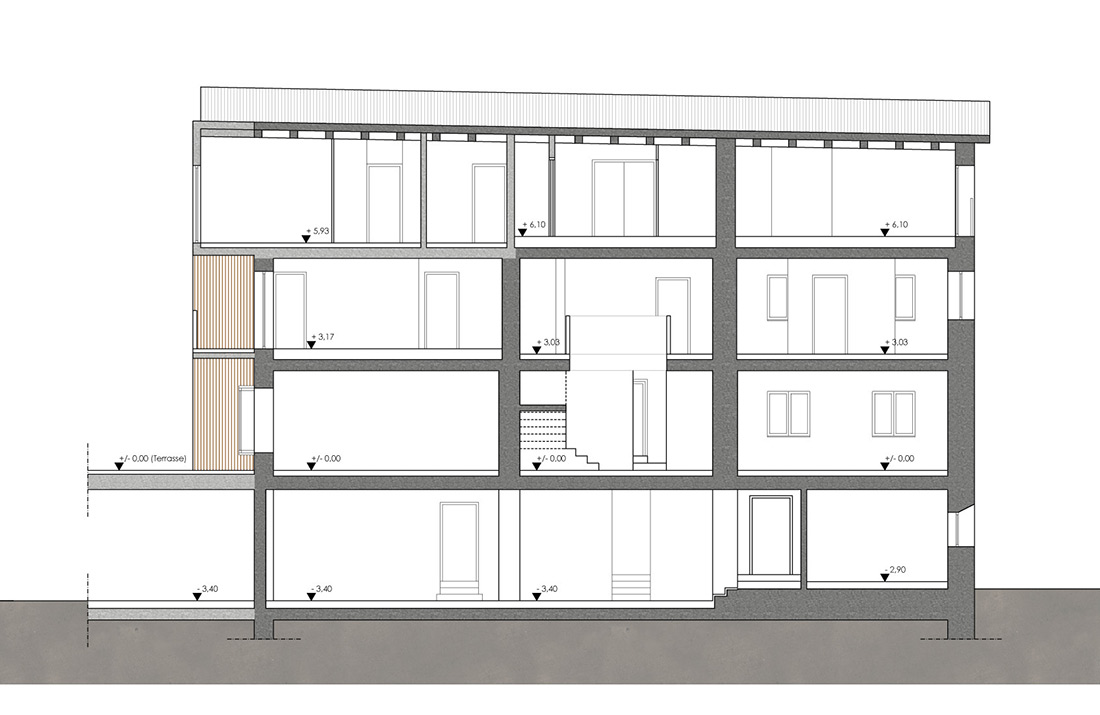 Credits
Architect
dell'agnolo – kelderer architekturbüro; Sylvia Dell'Agnolo
Construction management
dell'agnolo – kelderer architekturbüro
Structures
Ingenieurbüro Pohl + Partner GmbH
Energy certificate
Klimahaus Standard
Client
Private
Year of completion
2016
Location
Vinschgau, Latsch, South Tyrol, Italy
Related posts
Powered by