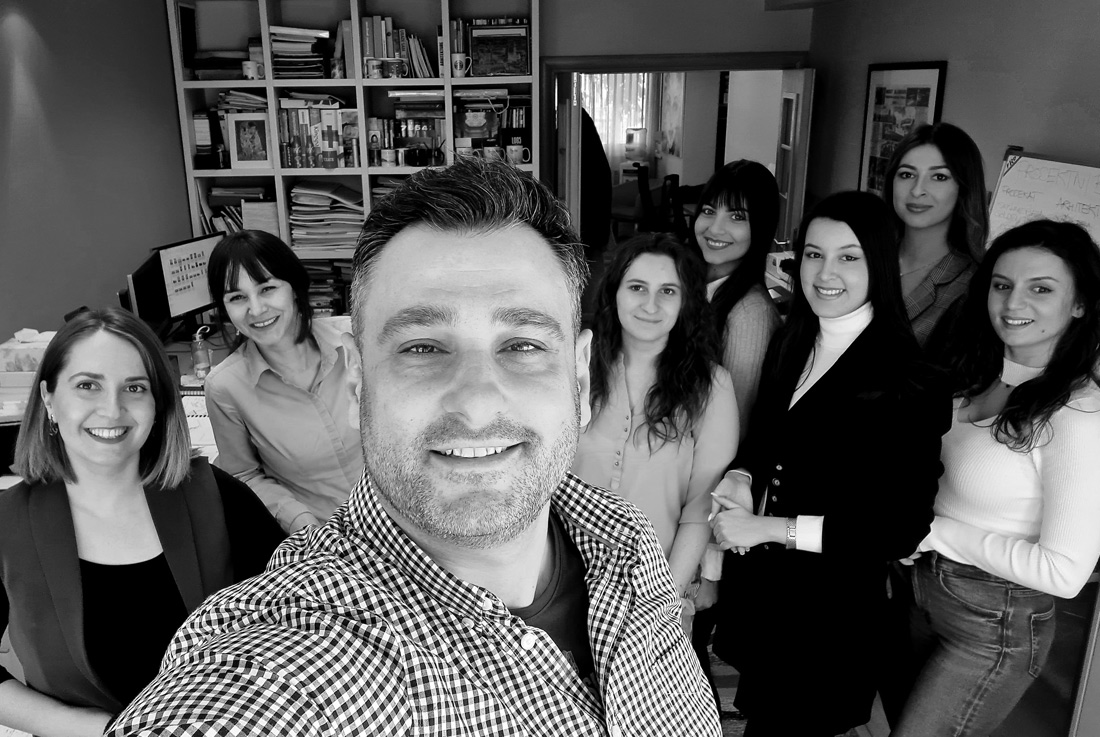 For me, architecture is a great emotion, just as music leads a person to pleasure and excitement
An interview with Sead Hadžibeganović from Projektni biro Arhitekt d.o.o., Bosnia and Herzegovina
What makes your winning project one of a kind?
Current inspiration and guiding ideas are the most important aspects of approaching the problem of solving a public tender.  The desire to change and show something new, a new view of life, a new view of creativity, which is why architects actually exist.  The constant desire for the users of the space to feel comfortable and beautiful and to enjoy using that space is something of the main thing in any task to make the users happy and satisfied.  Architecture is an art that, like any other, creates emotions, our emotions last forever and remain etched in the minds of users as a permanent feature of space, memory, and we need to make sure that emotion and memory are beautiful.
What did you learn from this project?
I learned a lot from the Baoli restaurant interior design project, especially how important is the coordination between contractors of different interior segments.  It is very difficult to get the original idea of ​​the interior to the end because a lot of people mix and try to push their ideas if they are not engaged, trained for this job and the biggest obstacle and the biggest challenge is to stay true to your idea and design and push it to the end.  And in the end it turns out to be correct that users enjoy beautiful things, beautiful materials, beautiful ambience, beautiful environment and then when we see that the facility lives to the fullest then the satisfaction of hard work and commitment to make it all perfect is even greater.  The beginning of the interior design project for this restaurant coincided with the beginning of the Corona virus pandemic, so everyone was busy not thinking about something that changed our lives and the fact that we are doing a restaurant interior design and all restaurants in  at that time were closed in Europe.  The conclusion was we will not be afraid but we are going to the end to do it hoping for better times.  That's how it was, the restaurant started to work spectacularly and every day many users are very happy with good food and good and pleasant design.
For me, architecture is a great emotion, just as music leads a person to pleasure and excitement, so I think that architecture should constantly arouse emotions in people that will brighten their time and remain in their memory as something beautiful.
What are you working on at the moment?
We are currently working on several projects, such as building architecture projects, as well as several interior designs for restaurants.  Our most significant project at the moment is a large residential and business settlement with modern buildings, a modern way of life and the infrastructure for that settlement, which is a novelty in this part of Bosnia and Herzegovina.  Each project brings a new story, new circumstances in which the architect is brought who should be the driving force for the birth of something new.  It is in fact a new attempt to breathe life into a new space through paper and pencil, which is the biggest challenge for any designer because it is a great responsibility and great care for end users who are most important and who must be most satisfied in the whole chain.
What is your driving force?
A constant desire to prove, a desire for people to enjoy my ideas, a desire to create a beautiful and pleasant space in which users will spend their moments and be satisfied. For me, architecture is a great emotion, just as music leads a person to pleasure and excitement, so I think that architecture should constantly arouse emotions in people that will brighten their time and remain in their memory as something beautiful.  In our spirit is the eternal desire to create something new, something better, something more beautiful, something more expensive and to be the first to bring new trends in space and design.  For me, architecture is everything, and the chair, and the space where that chair is placed and the building in which that space is and the environment where that building is located.  Architecture is the meaning of life for me and my only task is to leave as many beautiful things behind as possible in order to leave a mark on the time in which I lived.  Architecture is something that has occupied my thoughts forever and for me it represents my lifestyle because it gives me great pleasure and joy, brings me happiness and a smile on my face every day.  I am very happy to have had the opportunity to become a man called an architect.
Any ideas you think should be front and center in the minds of architects?
The job of an architect is very difficult and responsible, we have to be a buffer zone and a filter between investors who often have unreasonable demands that only benefit them and the space where the building is located and the community and end users of the space who need to have something to  in the end it was most important to them.  Architects are often required to do some things that are not in the spirit of professionalism or in the spirit of the profession in order to meet all the requirements of investors driven only by the final earnings.  Architects are like the doctors who took the Hippocratic oath, only we swore in quotation marks that we will all use our skills and abilities to influence the space we create to be beautiful, useful, usable and a space that will not disturb the environment.  We often fail in our desires to satisfy only investors, and in fact we must never give up on our princes to preserve the environment and not disturb the environment and permanently ruin a space.
Profile
More about Projektni biro Arhitekt d.o.o.
here →
Awarded projects