This single family house is situated in a popular neighbourhood of Skopje, the neighbourhood of Taftalidze, which is close to the city centre and is currently a very attractive place to live. It has a lot of high-end houses and small modern residential buildings. The project started in 2017. Although the urban plan permits a taller house, with at least one more floor, the wish of the client was to build a two level contemporary house following all the latest architectural trends. The entrance leads to the central staircase which connects all the levels of the house. Each level is treated as a separate apartment. The main level/ground floor has been designed for the parents, while the second level/first floor for the children. The basement is split in two parts. One part of the lower level hosts all the utilities, technical rooms, storage and a wine cellar, while the other part is designed as a 'man's retreat' hosting a bar, an entertaining area and a big home cinema. There are two parking spaces in front of the house and a small yard leading to the terrace on the main floor. The second level also has a big south-facing terrace with a great view of the Vodno mountain.
What makes this project one-of-a-kind?
Urban and modern architectural design for a single family house in a popular neighbourhood.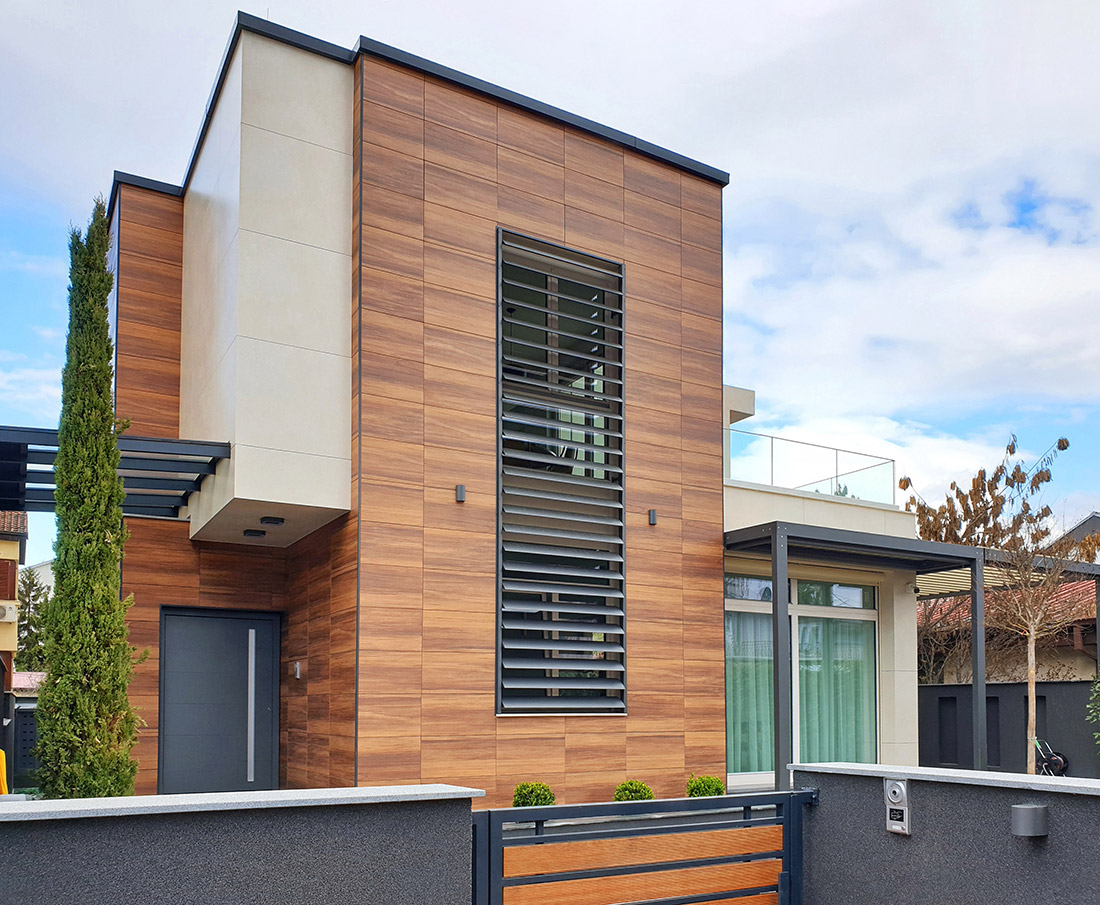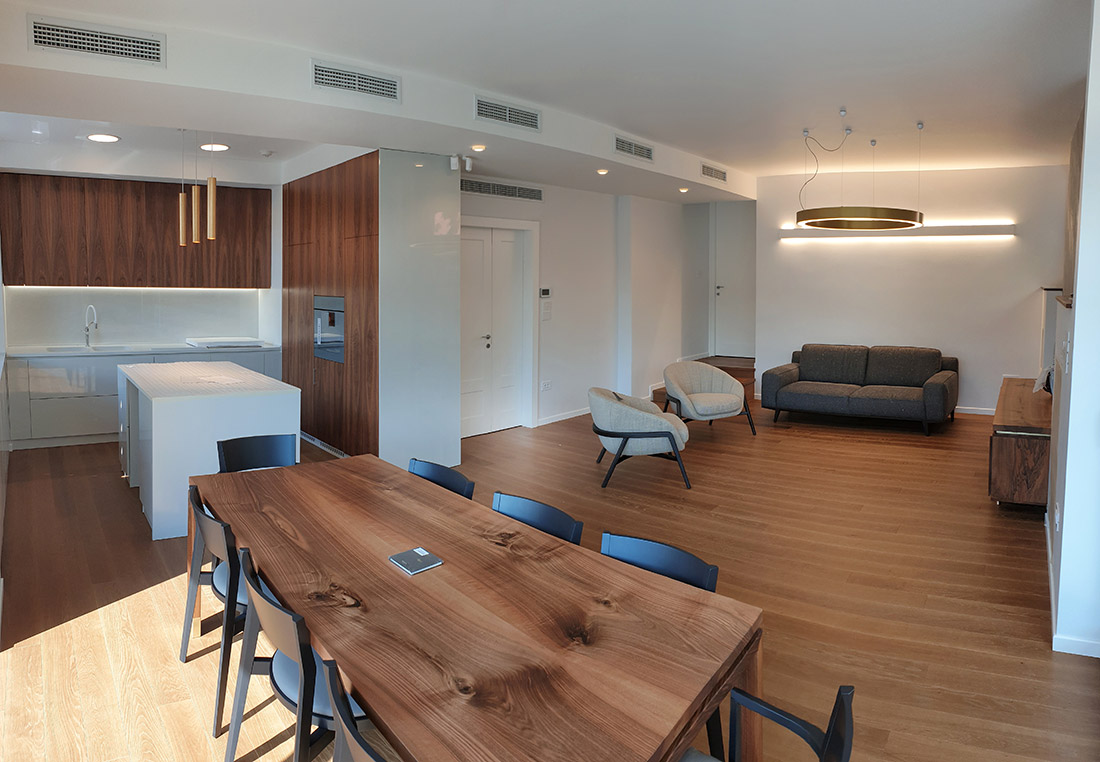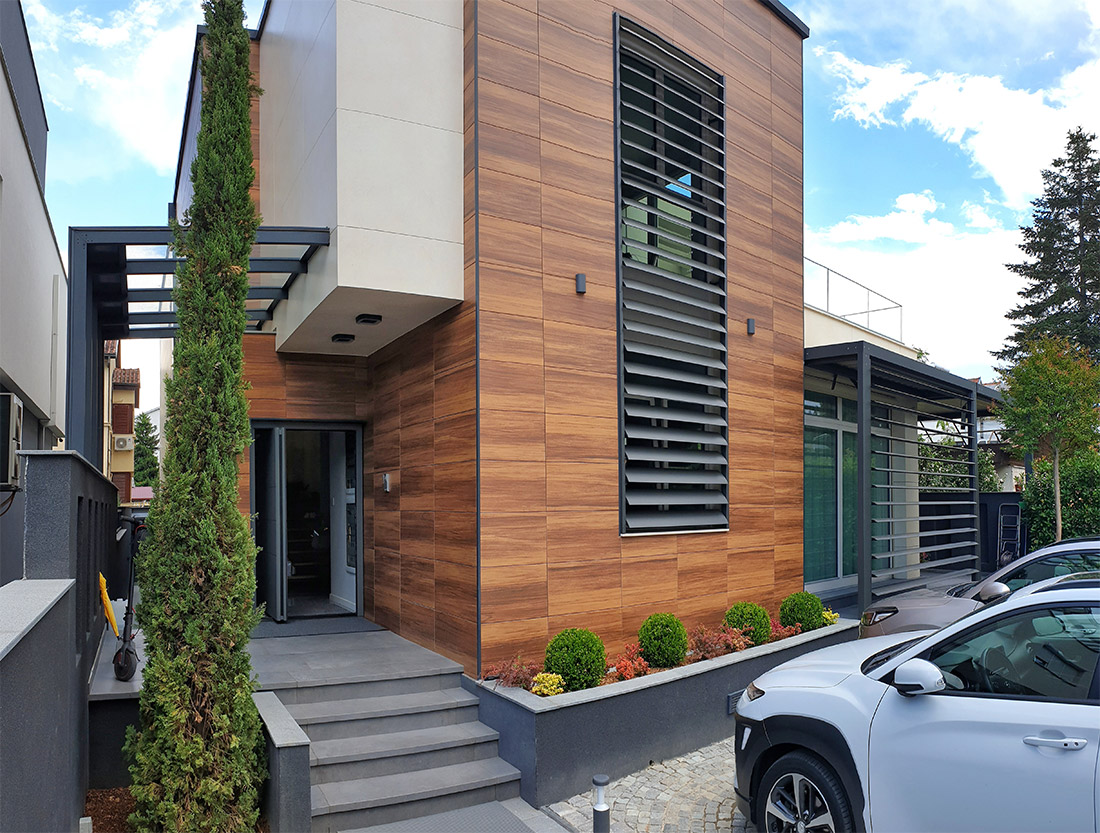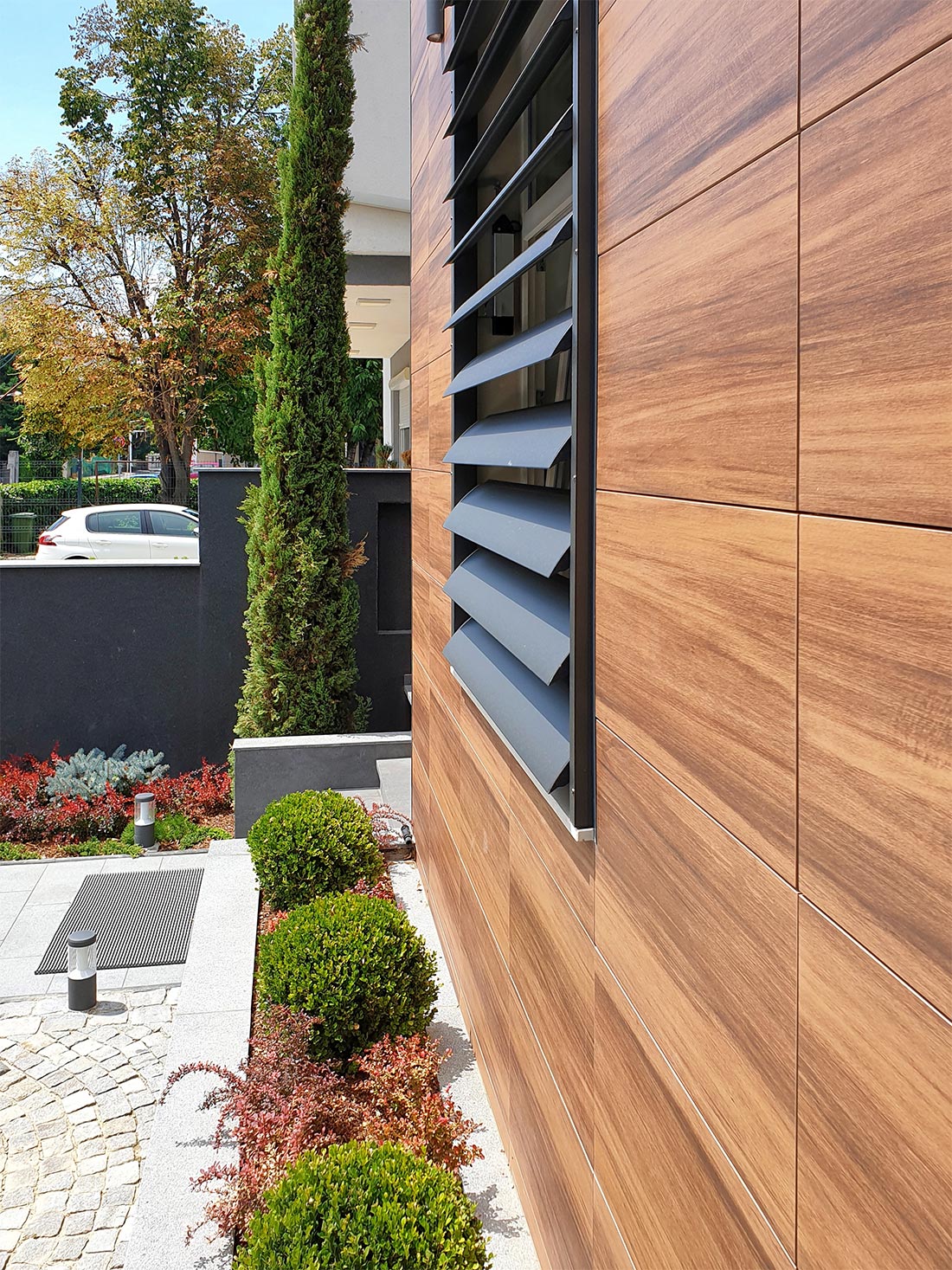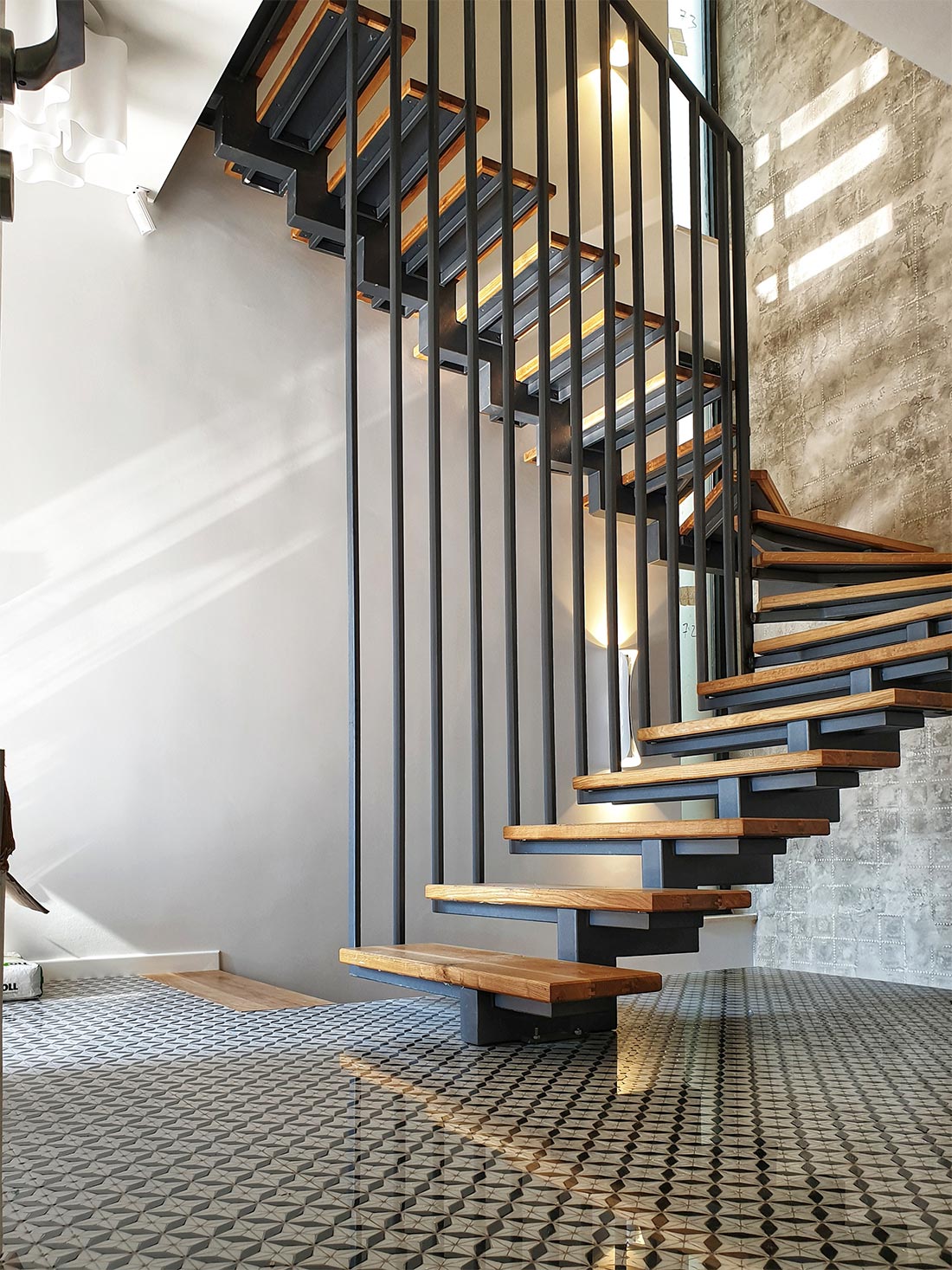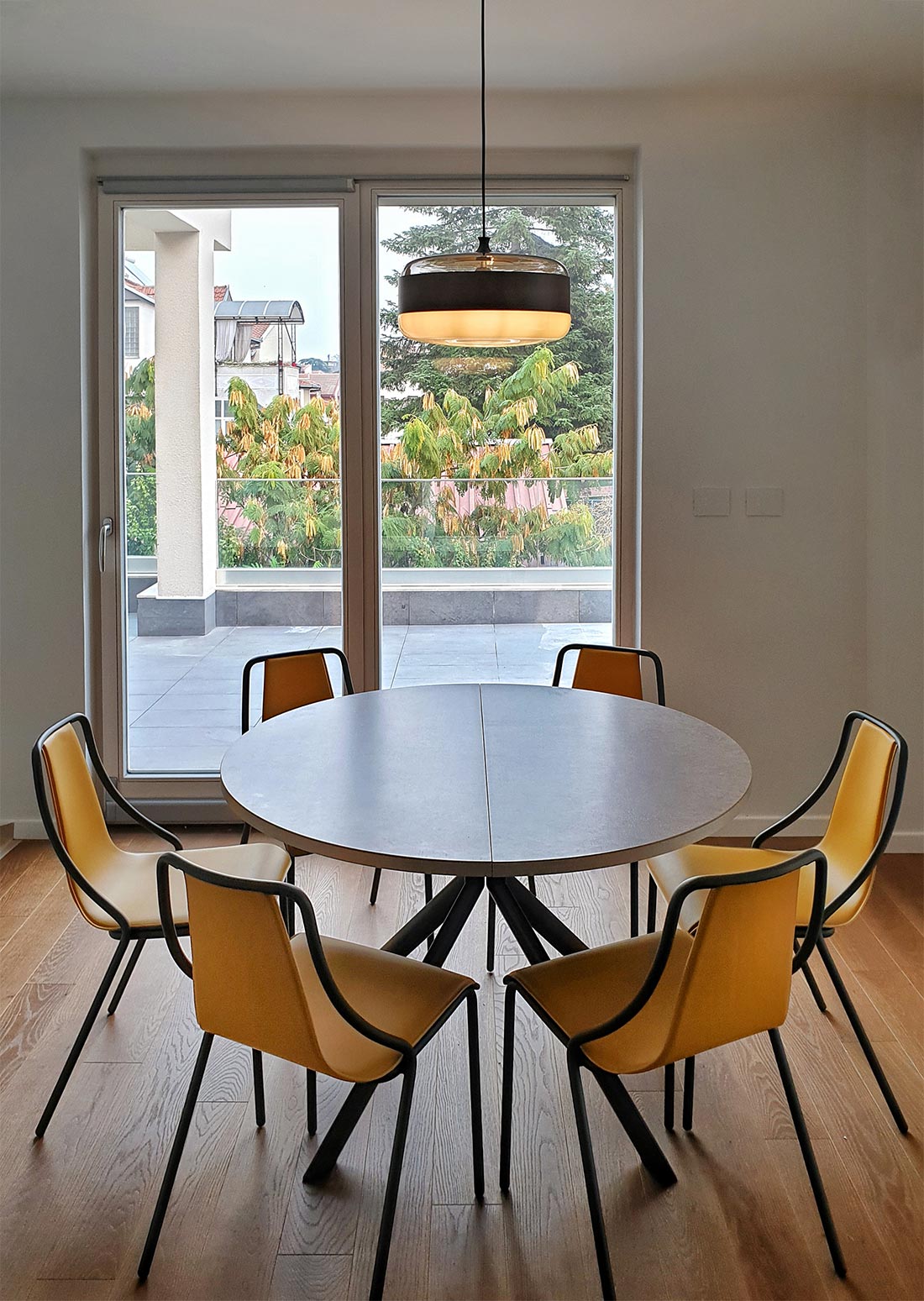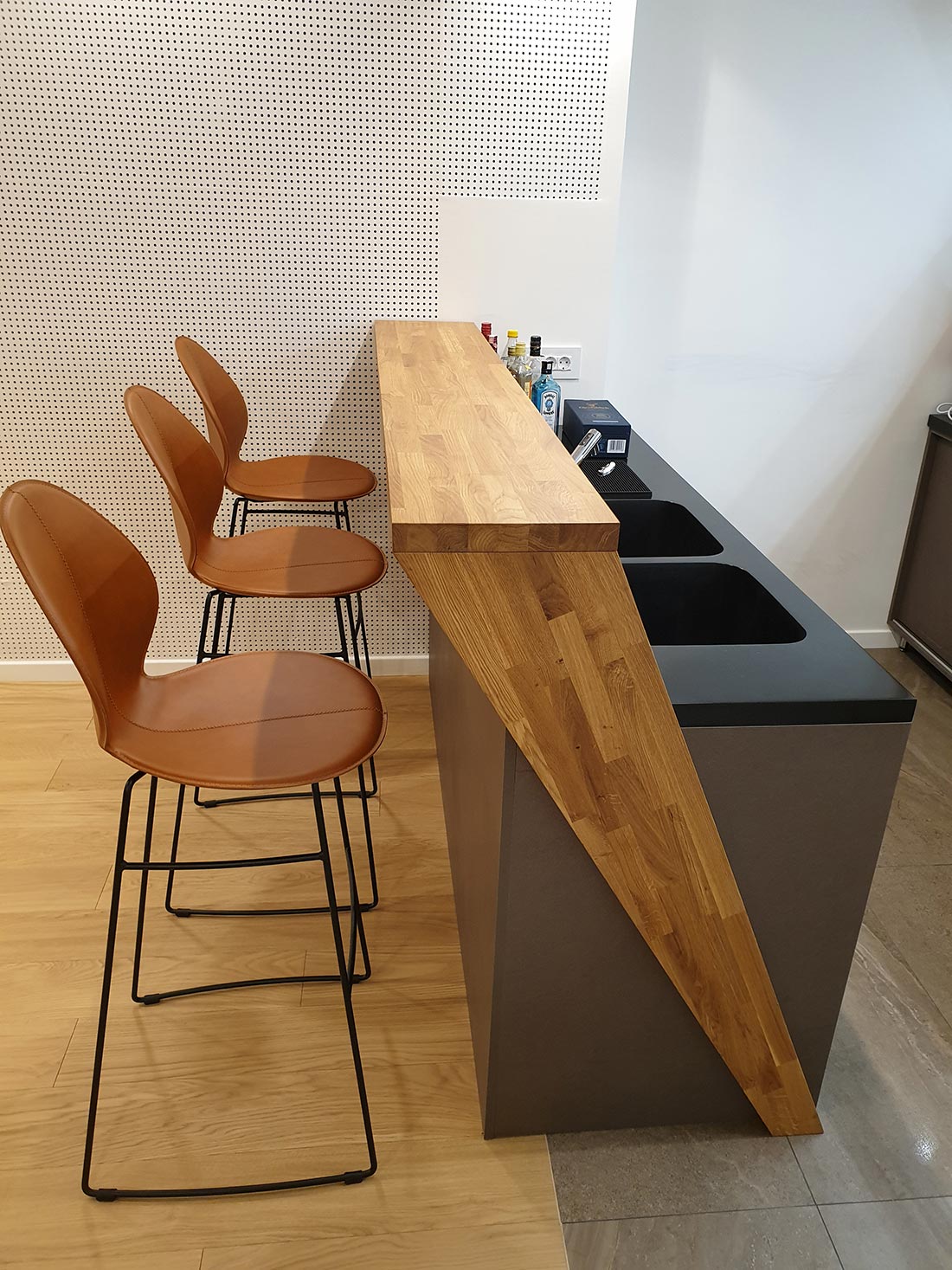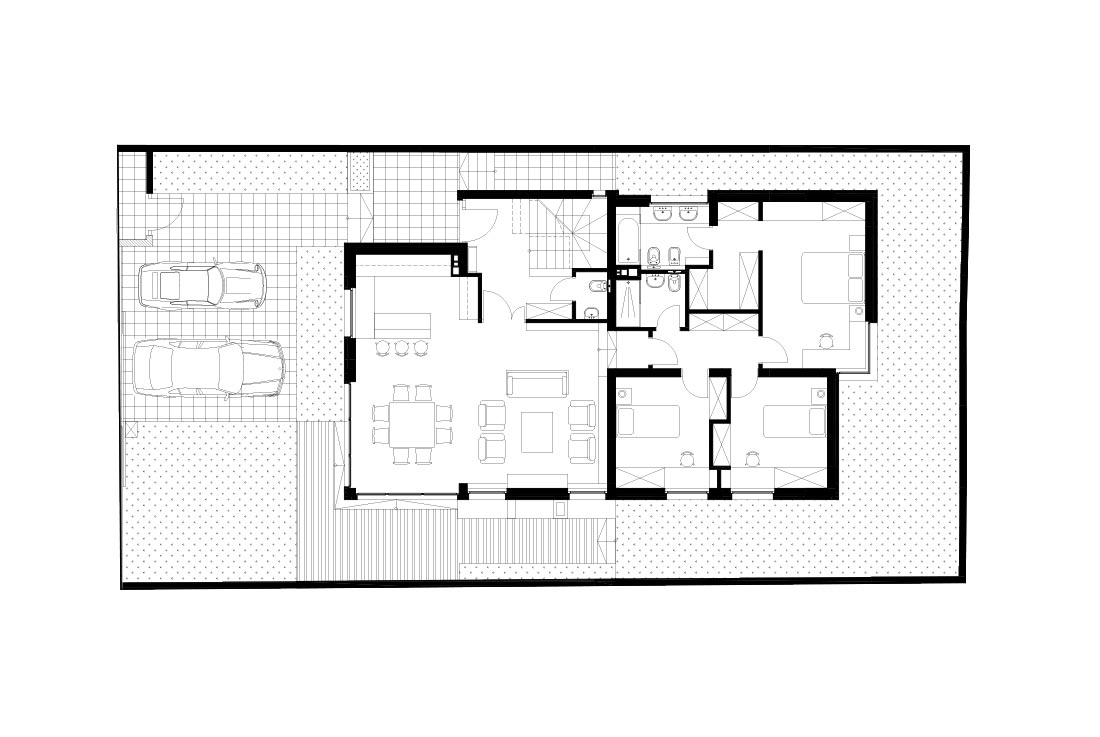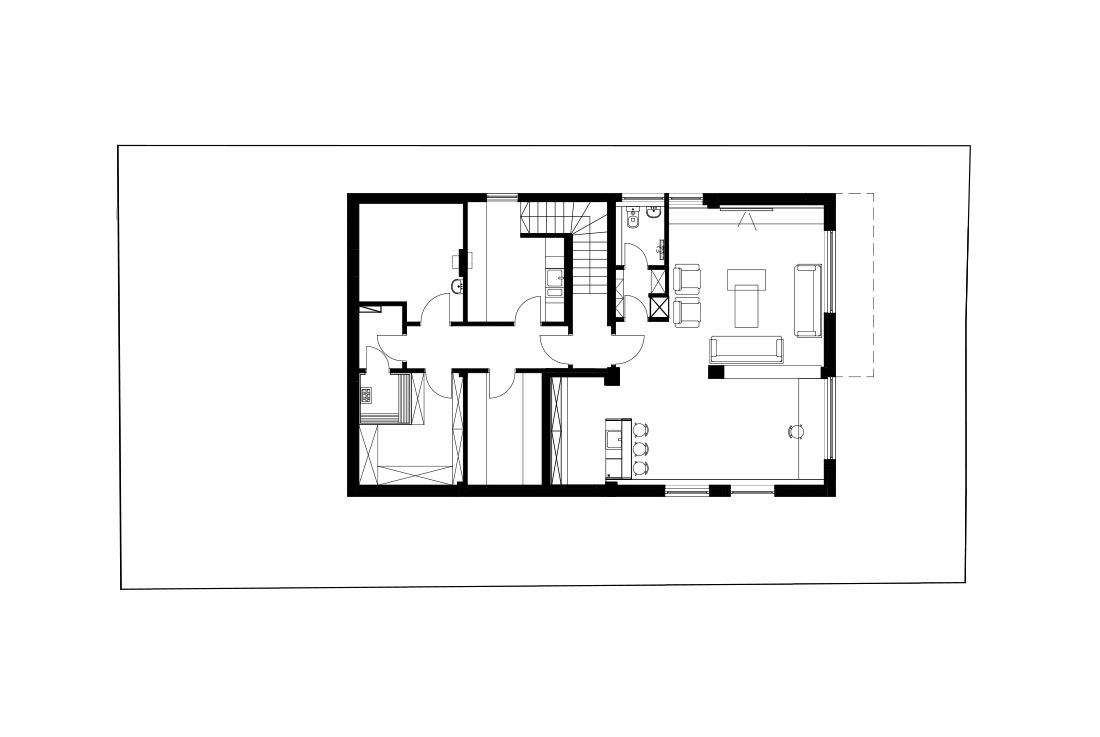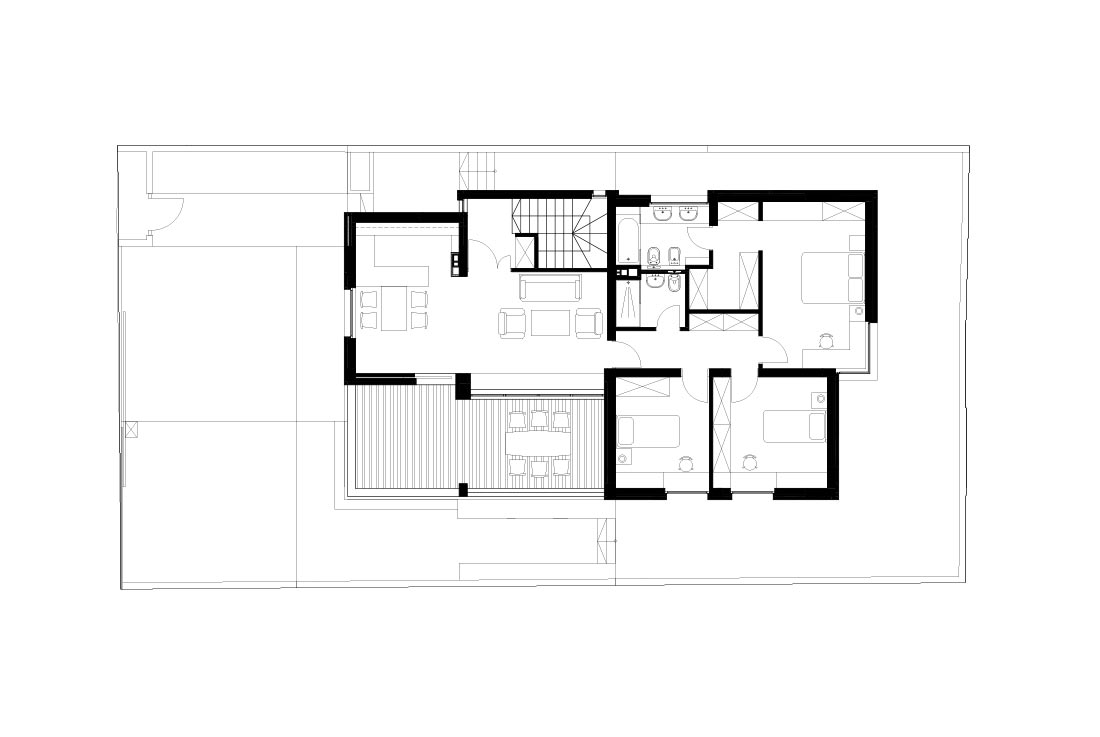 Credits
Authors
Atelje Ajvar; Miodrag Radonjic-Bato, Ranco Hristov, Ana Radonjic, Damjan Hristov
Client
Private
Photos
Damjan Hristov
Year of completion
2019-2020
Location
Skopje, North Macedonia
Total area
435 m2
Site area
367 m2
Related posts
Powered by