The entrance building in Graphisoft Park appears as a transparent volume, contrasting the existing offices. The light, pavilion-like building has an outer shell of glass. The geometric ornament of the glass panels evokes something programmable, something digital, something three-dimensional. Depending on the time of day, the appearance of the outer skin is transforming continuously – sometimes the glass is transparent, then it reflects its surrounding and sunlight, emphasizing, or absorbing its own ornament. Looking out from inside, the geometric pattern is drawn on the landscape.
On the ground floor there are positioned a central reception and a café. The two middle storeys host offices for rent, while on the upper floor with large terraces around, Graphisoft Park Real Estate Developer's own offices can be found. Our task was to design a general layout – the interiors being designed by tenants themselves.
What makes this project one-of-a-kind?
The entrance building is a light, representative, transparent volume with a double skin. Besides being transparent, it is also able of reflecting its surrounding and it acts as a lamp by night. The space in-between dissolves the boundaries of inside and outside, offering a puffer space, a space of entering for the visitors and intimacy for the tenants.
Text provided by the architects.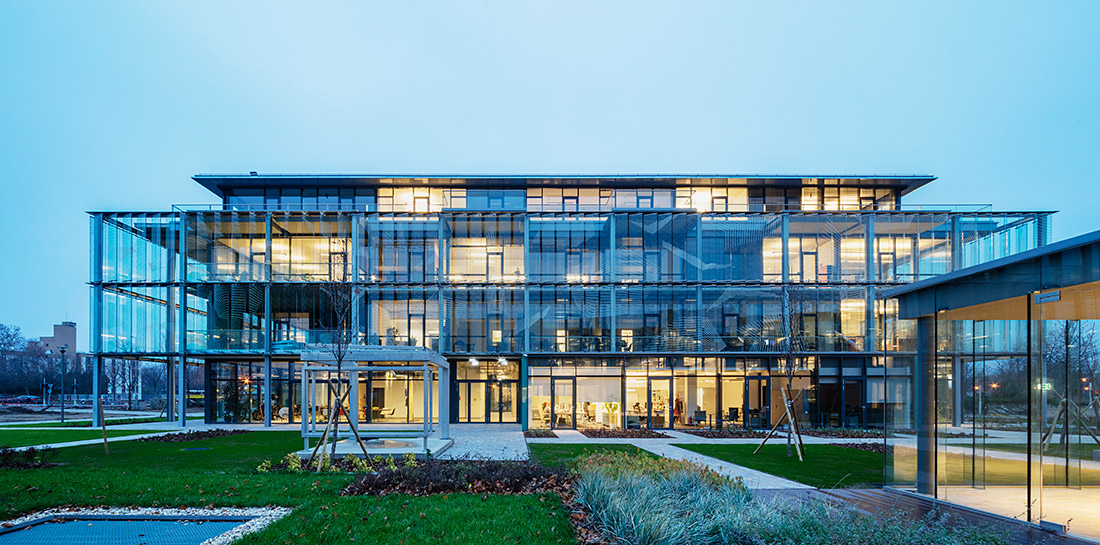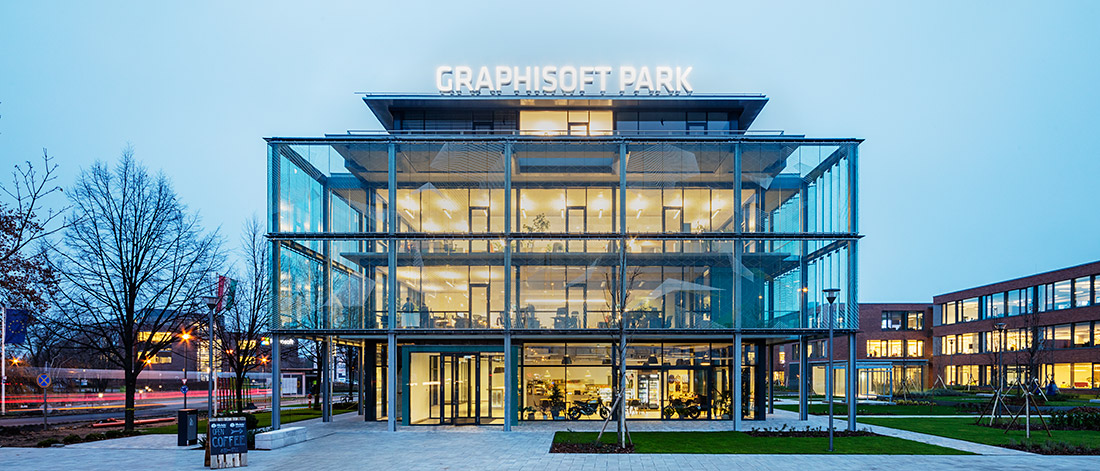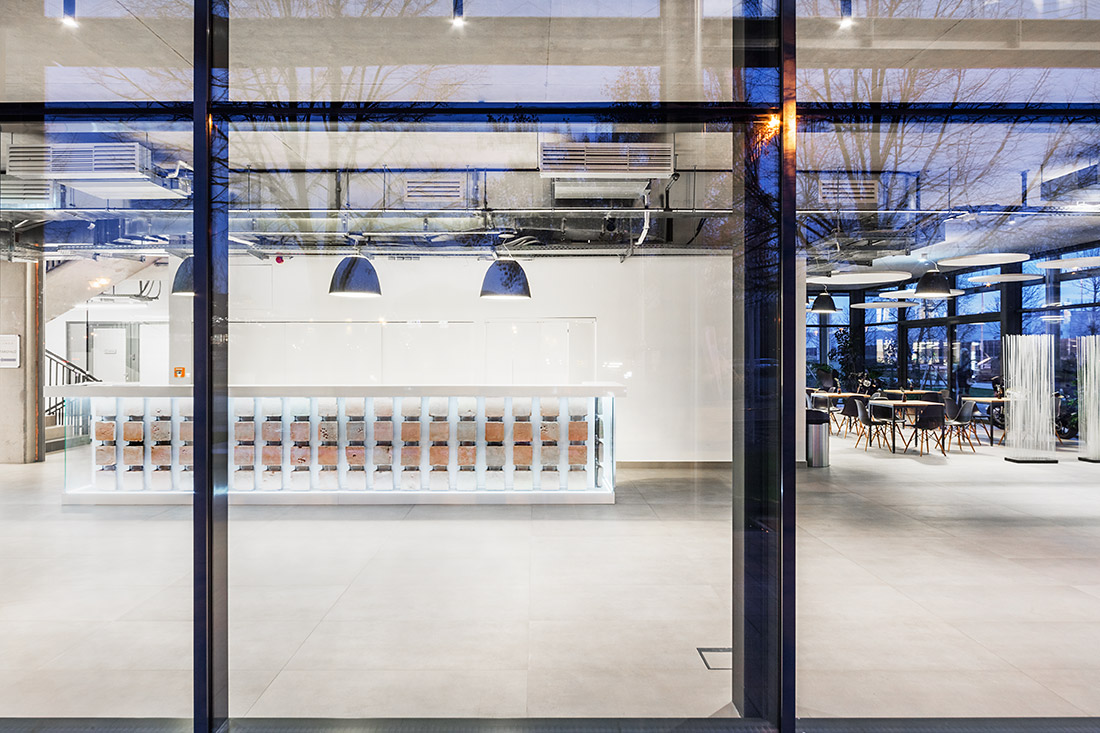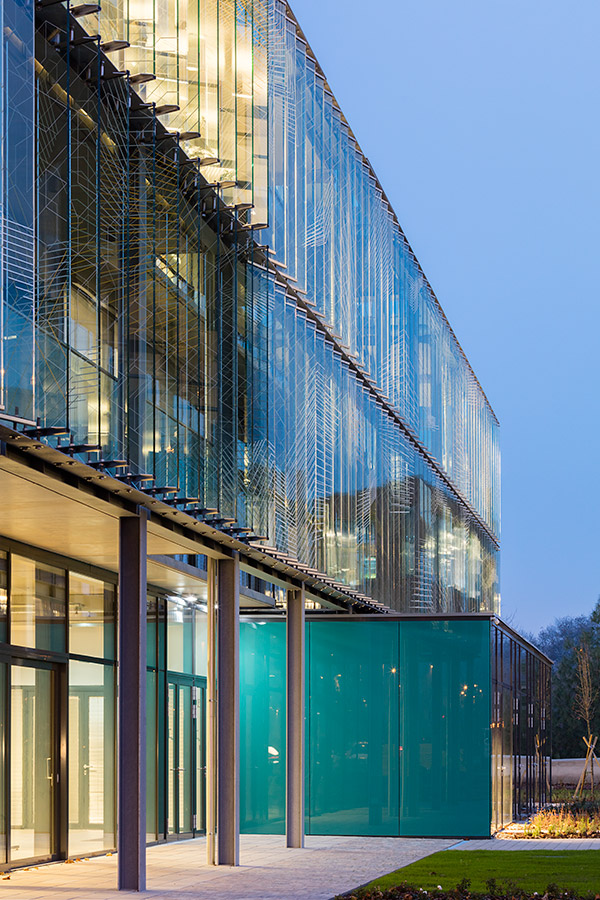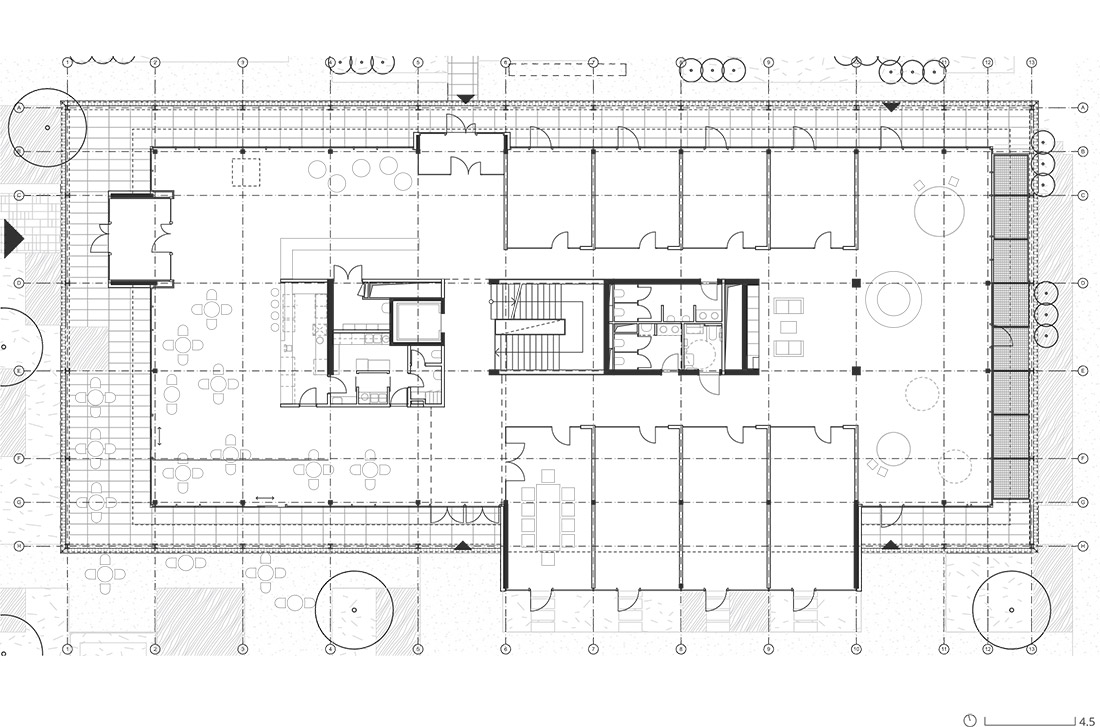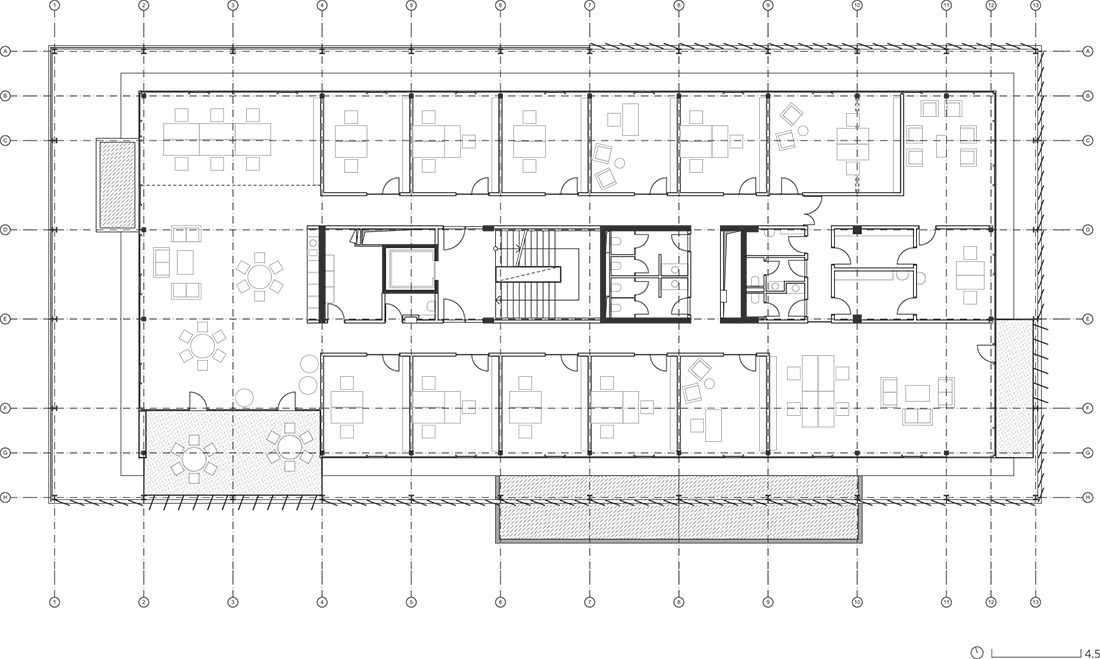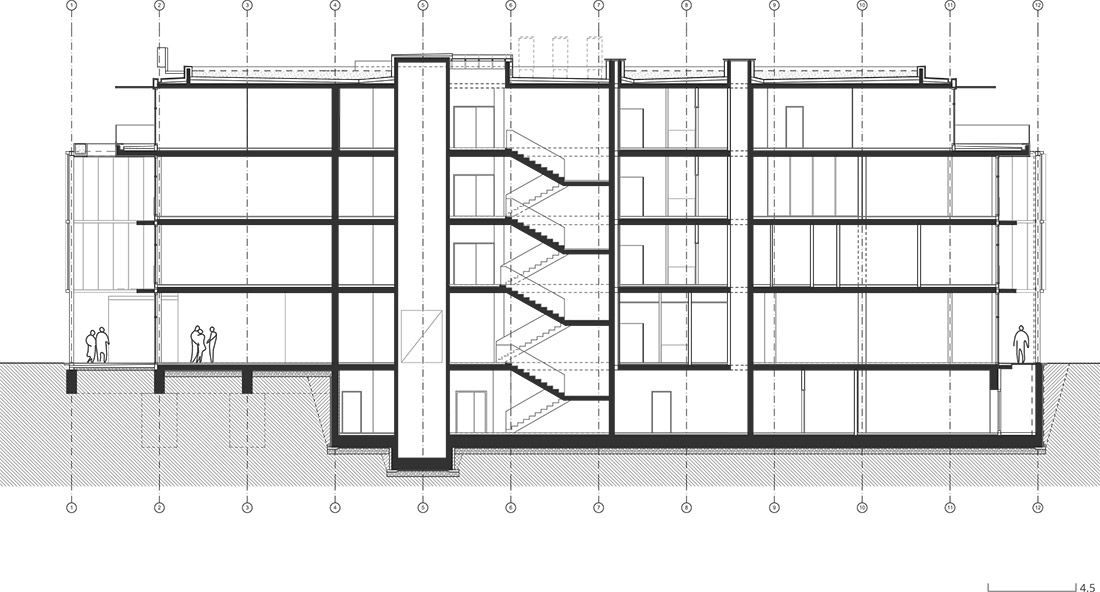 Credits
Authors
Radius B+S; Péter Sugár, Zsuzsa Ilyés- Fekete, Tamás Kun
Collaborators
Architecture: Lívia Hornyák, Lilla Turi
Structural engineering: Zoltán V. Nagy, Lapidárium Mérnöki Ltd.
Mechanical engineering: Tibor Pásztor, Ottó Pfeningberger, Enco Mérnöki Iroda Ltd.
Electrical engineering: Márton Méhész, VA-IQ Elektromos Tervező és Mérnökszolgáltató Ltd.
Glass design: Anna Baróthy, S39 Hybrid Design Ltd.
Construction details: Orsolya Dudinszky, Farsang és Dudinszky Ltd.
Fire consulting: János Mészáros, Mébart Lp.
Landscape design: György Szloszjár, Zoltán Stéhli, Garten Stúdió Ltd.
Other: Gusztáv Józsa, Ágnes Straub, Éva Jávor
Client
Graphisoft Park SE
Year of completion
2017
Location
Budapest, Hungary
Area
Total area: 3670 m2
Site area: 3100 m2
Photos
Tamás Bujnovszky
Project Partners
OK Atelier s.r.o., MALANG s.r.o.
Related posts
Powered by